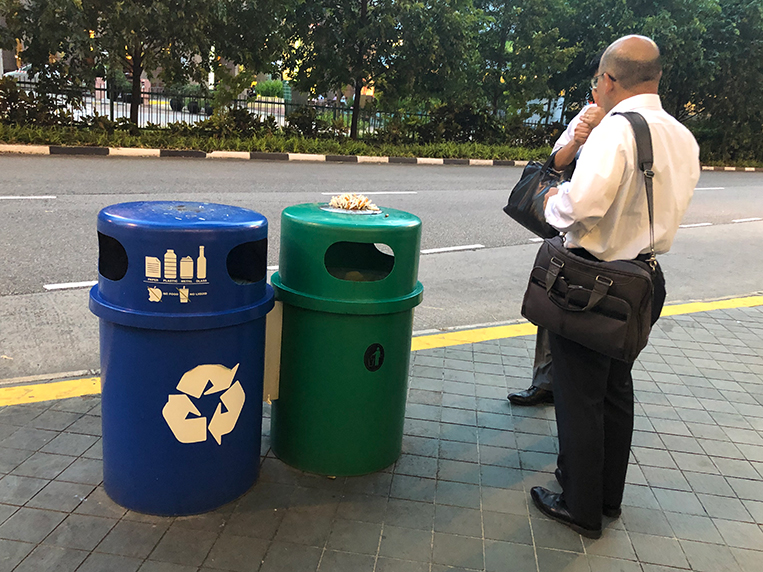 Anyone who has been to Singapore should already be familiar with the city-state's clean surroundings. Check out any street and you're sure to see asphalt (or cement) so spotless you can probably walk barefoot without blackening the soles of your feet. A huge reason for this is the fact that the Lion City has serious penalties in place for littering. If you get caught throwing a candy wrapper on the sidewalk, you'll get slapped with a S$300 (P11,300) fine if you're a first-time offender. In fact, someone was recently made to pay this amount supposedly for shooting rubber bands out in the open. Do it again and the fine could reportedly go as high as S$5,000 (P188,400).
During a visit to Singapore this year, we saw how neatly smokers discarded their cigarette butts onto designated ashtrays. We were very impressed at the sight, to be honest.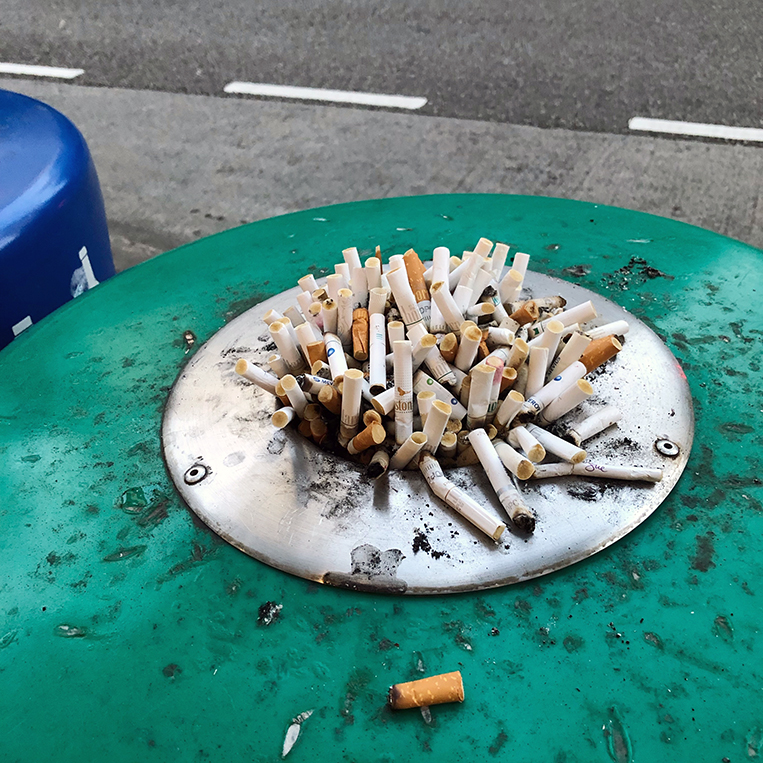 By contrast, see how Filipinos put away their cigarette butts: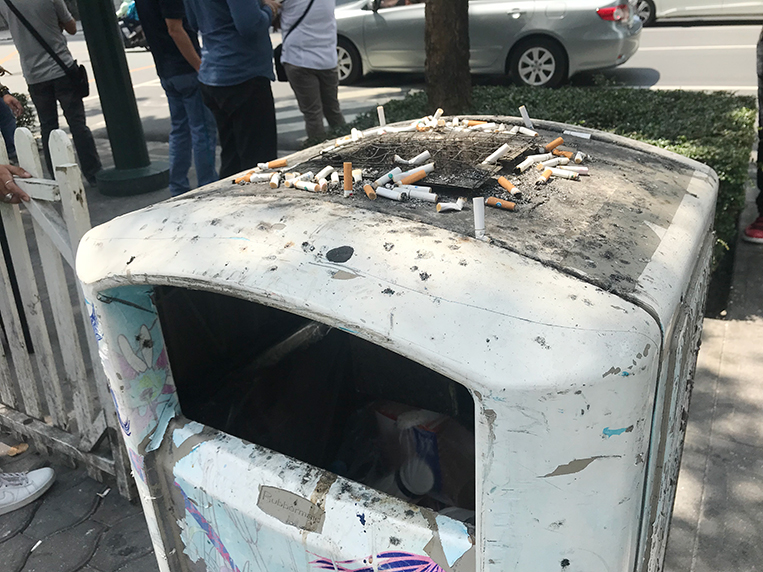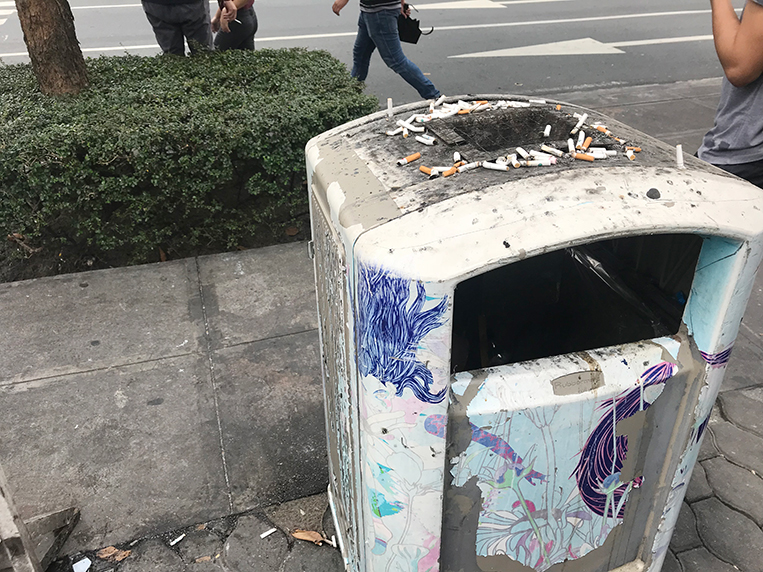 And these photos were taken in Bonifacio Global City, where there are also rules against littering. Imagine what the picture would be like in other places around the country.
We guess we're so casual about flicking trash onto the road—even out the car window when we're driving—because we don't have heavy penalties for the pollutive act (ones that are strictly implemented). It's time we did.