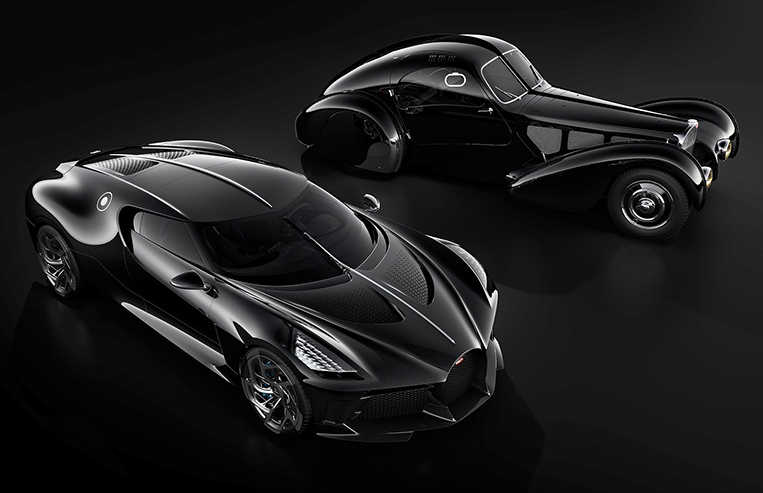 Bugattis are some of the world's fastest cars. The technology that goes into these vehicles is so out of this world that even the 14-year-old Veyron still manages to boggle the minds of many. But these masterpieces of modern engineering are often snapped up by people who have more money than sense (Floyd Mayweather, for example), doomed to perform the pathetic task of lazily cruising down the streets of Hollywood at 50km/h.
So maybe Bugatti has had enough of its cars being used as mere chick magnets. And maybe upon the request of a very, very rich enthusiast, the company has created something that will make even the fattest of bank accounts cower in fear. Meet the La Voiture Noire, a one-off automobile put together to mark the brand's 110th year.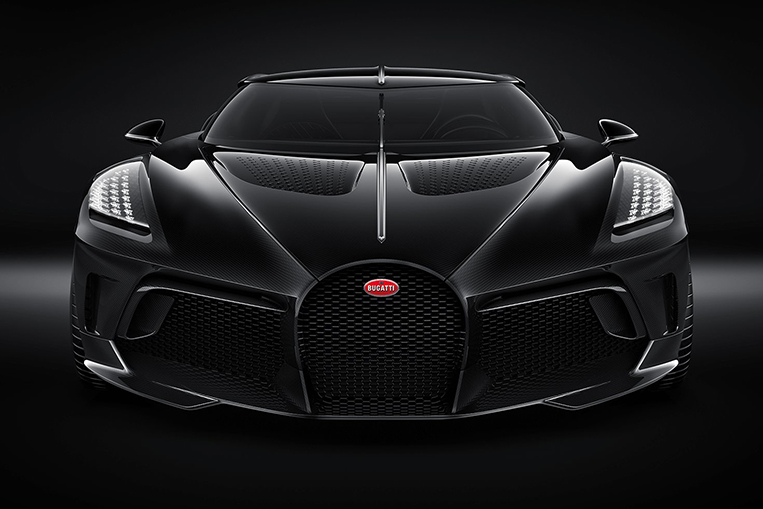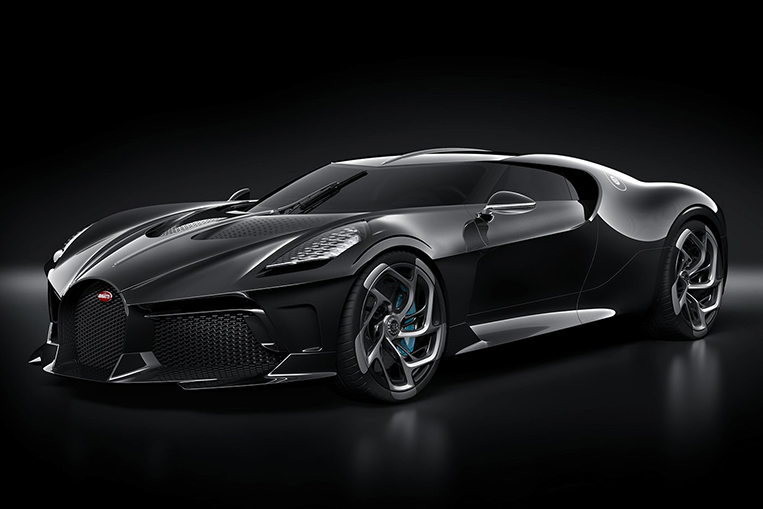 The name may sound so elegant, but translated into English, it just means "the black car." And that's basically what it is. A jet-black paint job plus a curvaceous package of speed plus exclusivity equals a whole lot of dollar bills. But before we get to how much the La Voiture Noire (what a mouthful) costs, let's first look at what makes it tick.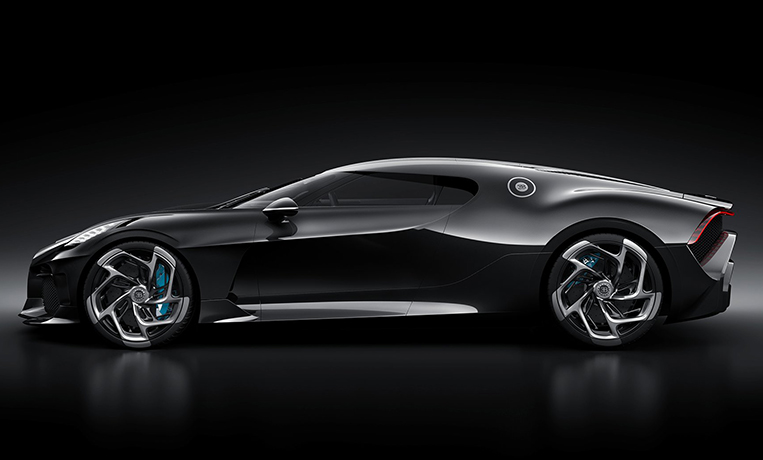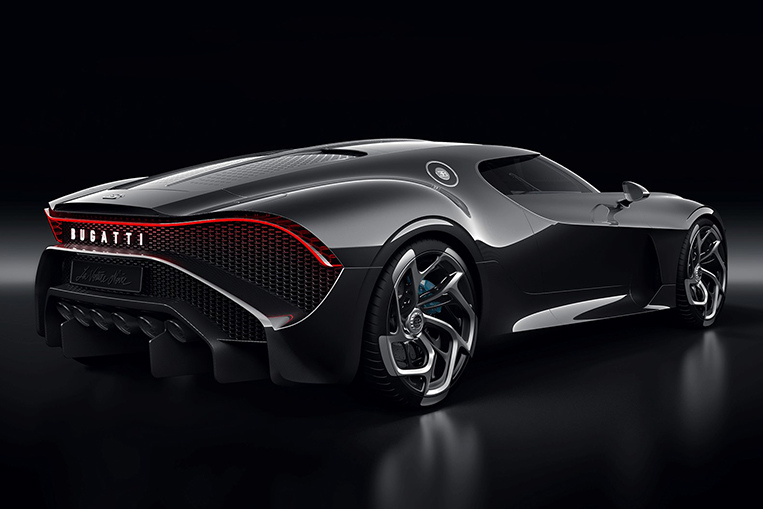 Bugatti says the car is inspired by the prewar Type 57 SC Atlantic two-door coupe. The classic grand tourer's streamlined design was unlike any other mainstream automobile at the time, and was a product of the firm's expertise in streamlining. The Atlantic's long, swooping lines are carried over to its modern-day descendant. The La Voiture Noire looks like a heavily reworked Chiron body with all of the latter's creases and folds smoothed out. The wraparound windshield appears to pay homage to the French automaker's short-lived foray into aviation with the Model 100P air racer. The absence of unsightly appendages from the exterior makes it "all of a piece," referring to the very tight panel gaps between the handmade carbon-fiber panels.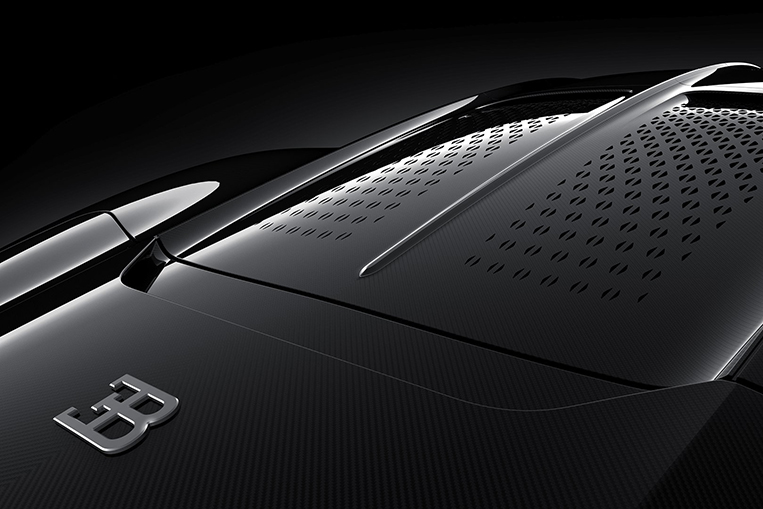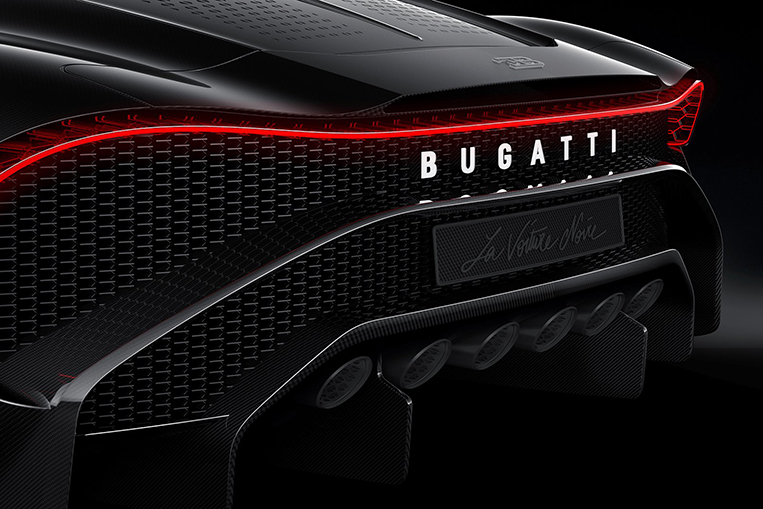 Under the perforated hood is the familiar Volkswagen Group W16 heart. This mechanical tour de force unleashes all of 1,479hp and 1,600Nm, and releases exhaust through six elegantly machined tailpipes. This engine has proven itself time and time again, and will certainly be an aural treat at full gallop.
But hearing (or seeing) one will be very challenging. Only one La Voiture Noire has been built, and it already belongs to a very excited and loaded owner. So loaded, in fact, that the person happily paid Bugatti a whopping €11,000,000 (or P644 million) for the car, excluding taxes. That makes the ultra-rare hypercar the most expensive brand-new automobile ever.