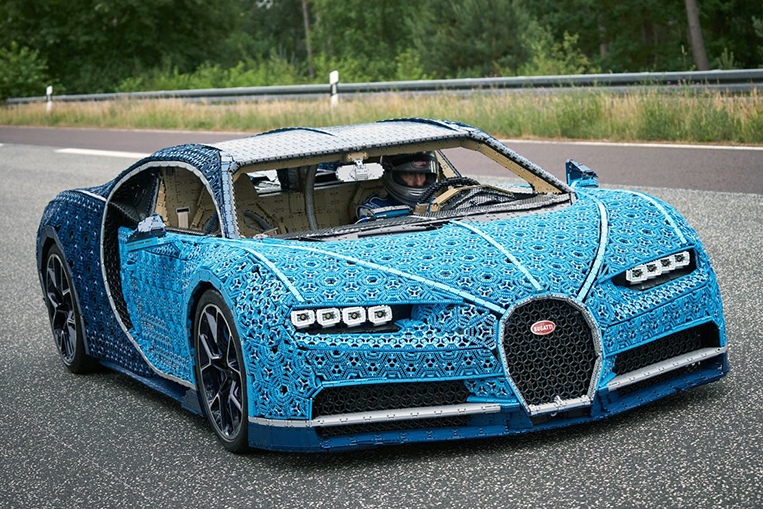 We're used to seeing Danish toymaker Lego come up with scale models of iconic cars like James Bond's Aston Martin DB5. But this is the first time we're witnessing the company really outdo itself by putting together a life-size Bugatti Chiron—one that has an engine and can actually be driven.
Just a couple of months ago, Lego released its 1:8 Chiron model for its Technic series. At the time, nobody could have predicted that this was just an appetizer—that Lego would soon unleash a self-propelling, full-size replica of the automobile using 1,000,000 Lego Technic elements. Without once using a drop of glue in its assembly!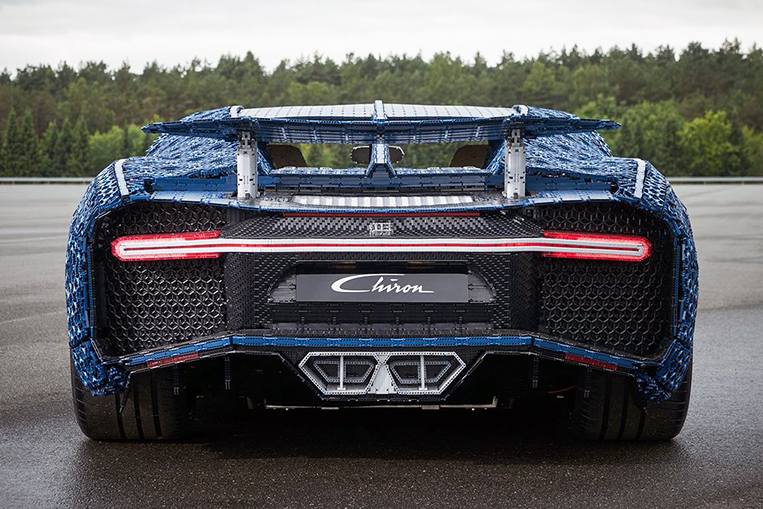 The replica's engine was built with 2,304 Lego Power Functions motors, 4,032 Lego Technic gear wheels and 2,016 Lego Technic cross axles. Once finished, the power unit registered 5.3hp of output and 92Nm of torque, according to figures provided by the manufacturer. Certainly not Bugatti-esque, but we'll take it. Oh, and yes, the car has a functional speedometer as well as a functional rear wing.
Lego claims that its Chiron can cruise at a speed of over 20km/h while carrying two passengers. Not bad for a first working model.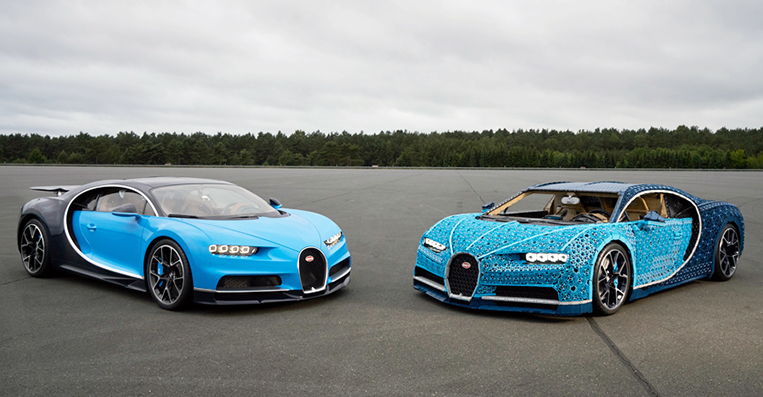 In all, the 1,500kg Lego Chiron was completed using 13,438 man-hours.
"This life-size model is a first of its kind in so many ways, and with it, we wanted to push the boundaries of our own imagination," Lego Group product and marketing senior vice president Lena Dixen said in a press statement. "For over 40 years, Lego Technic has allowed fans of all ages to test their creativity with a building system that challenges them to go beyond just creating new designs, and engineer new functions. Our Technic designers and the engineers from the Kladno factory in the Czech Republic have done an amazing job of recreating the Chiron's iconic shape and making it possible to drive this model. It's a fascinating example of the Lego Technic building system in action and its potential for creative reinvention."
We can only agree.
Watch the video of the Lego Chiron in action, with no less than Bugatti driver Andy Wallace getting behind its wheel. Also, the dude doing the voice-over sounds a lot like Jeremy Clarkson, making the clip feel like a segment from an old Top Gear episode. Enjoy.