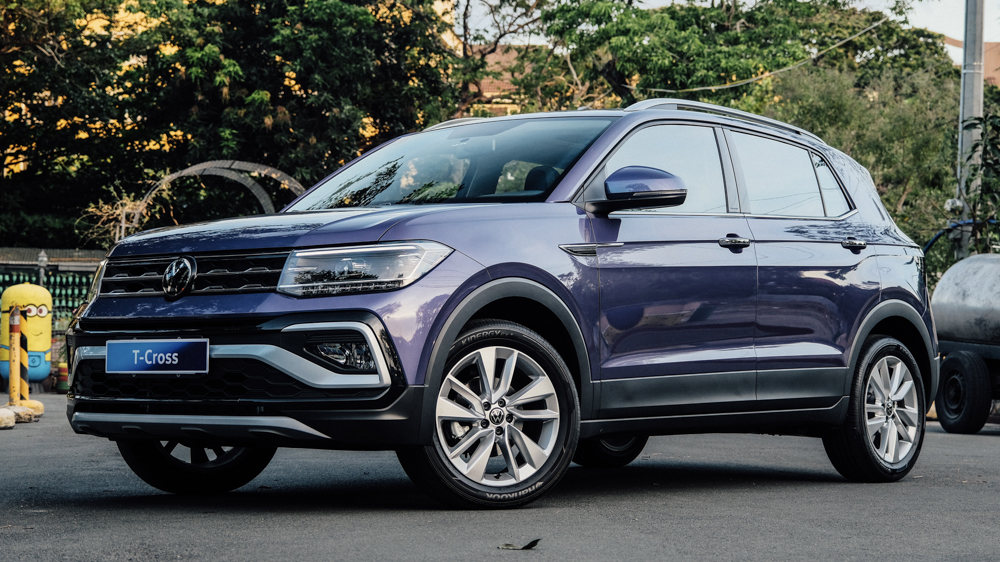 I see the Volkswagen T-Cross like a modern Android smartphone. No, not like the range-topping stuff like the Samsung Galaxy S21 or the Google Pixel. It's more like midrange devices from other manufacturers like Oppo or Vivo.
Yes, these phones tick a lot of boxes for most consumers: a big battery, lots of storage space, or maybe some revolutionary camera tech not seen in other gadgets. But they often have some compromises to meet that midrange price point. The trade-offs are usually not bad. But sometimes, such compromises can end up destroying the user experience down the line.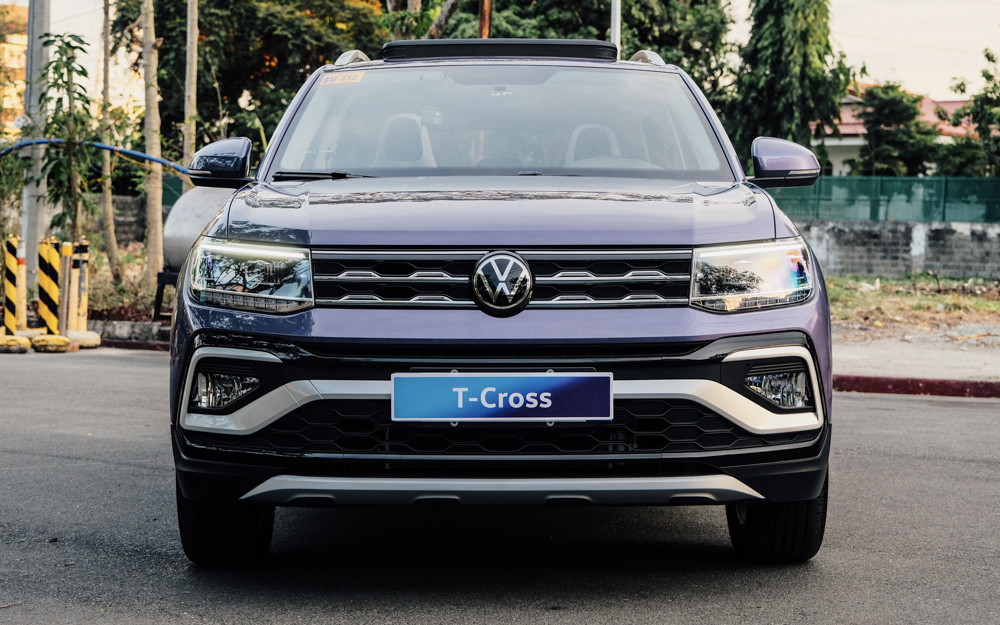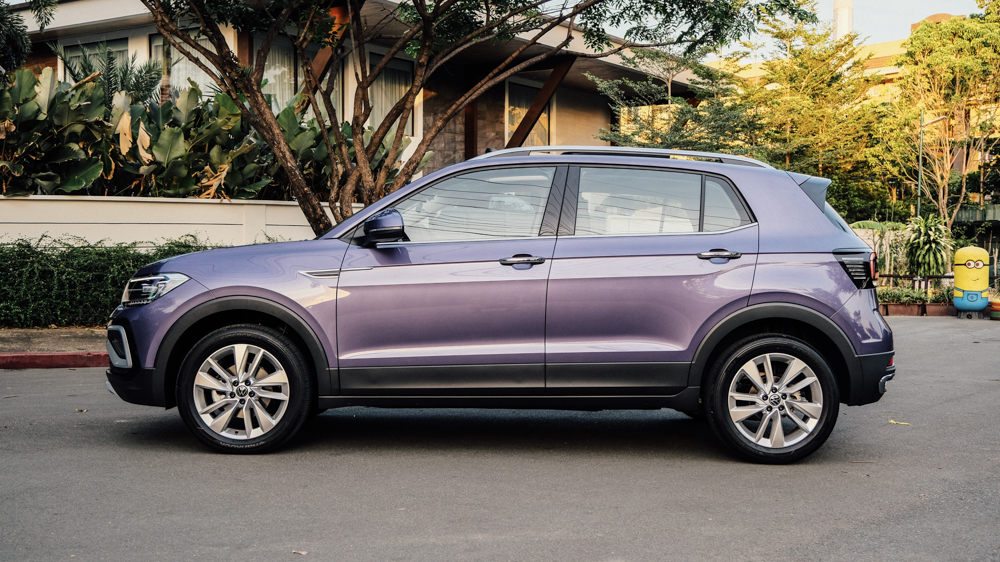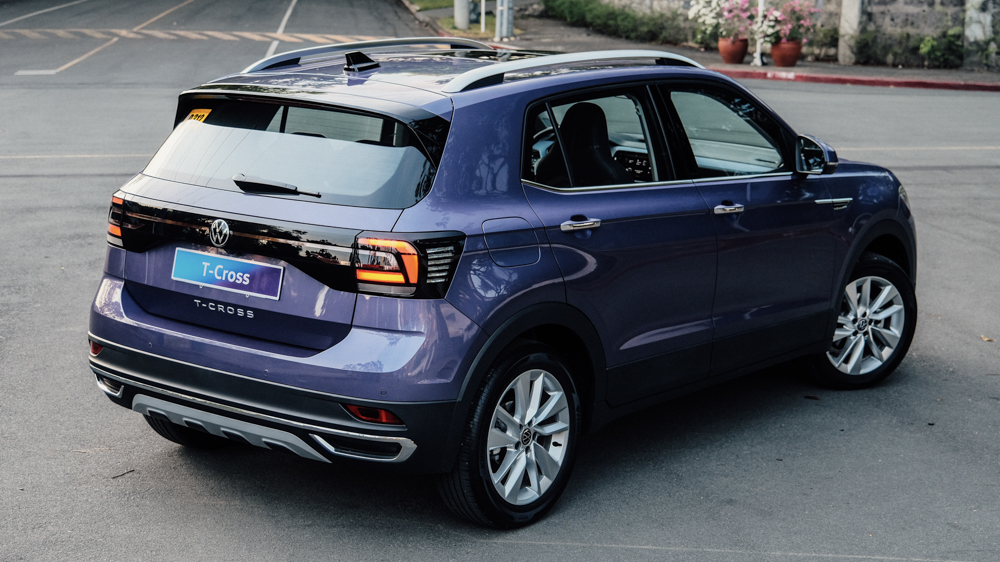 As for the T-Cross, it's a product with excellent value for money, but with the same sort of trade-offs found in midrange smartphones. For P1,198,000, you get a crossover with a curious mix of features usually seen in much more expensive (and also cheaper) cars.
For starters, the design turns heads. I've been told that the car looks quite expensive. This SE test unit has LED lighting with DRLs (guaranteed to make any vehicle look upmarket), nicely proportioned 17-inch alloy wheels, and a unique paint job called Syringa Violet (which I affectionately call "Thanos Purple"). I got some curious stares while driving around, and the car received multiple compliments from my parents and grandparents.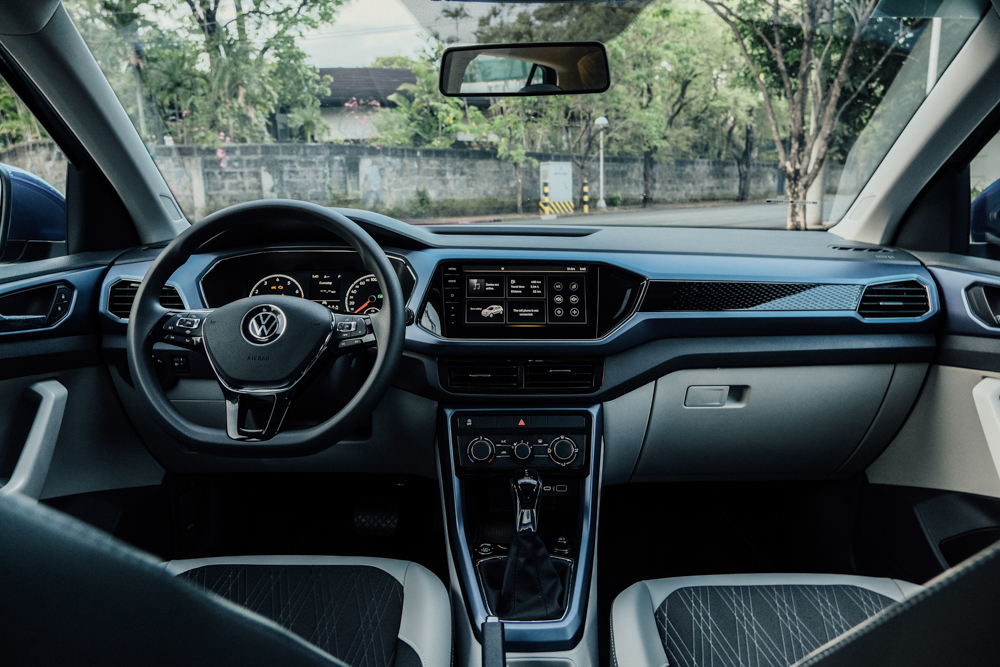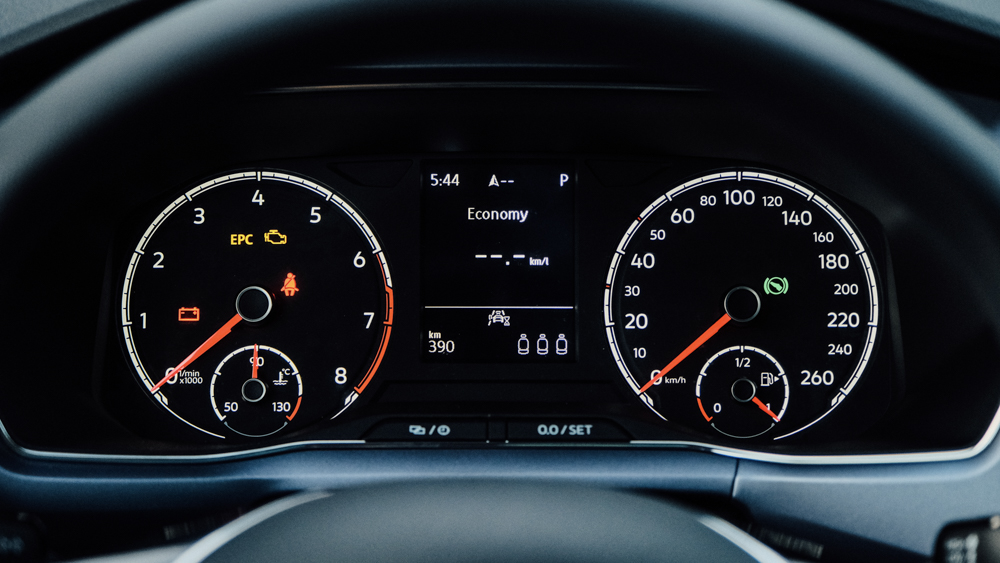 I'd say the interior is the best part. If you opt for the colors that aren't gray or white, parts of the dashboard complement the body paint. Add in the panoramic sunroof and the basic ambient lighting, and you have a relatively well-designed cabin. Earning brownie points among techie people are the two USB-C ports that I've only seen more expensive machinery such as BMW and Audi.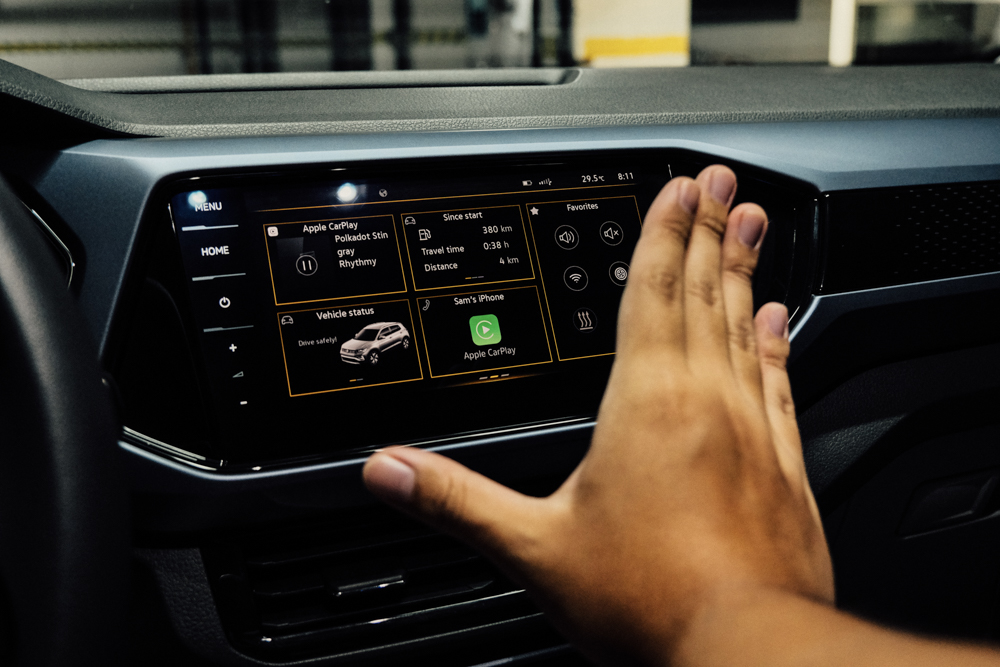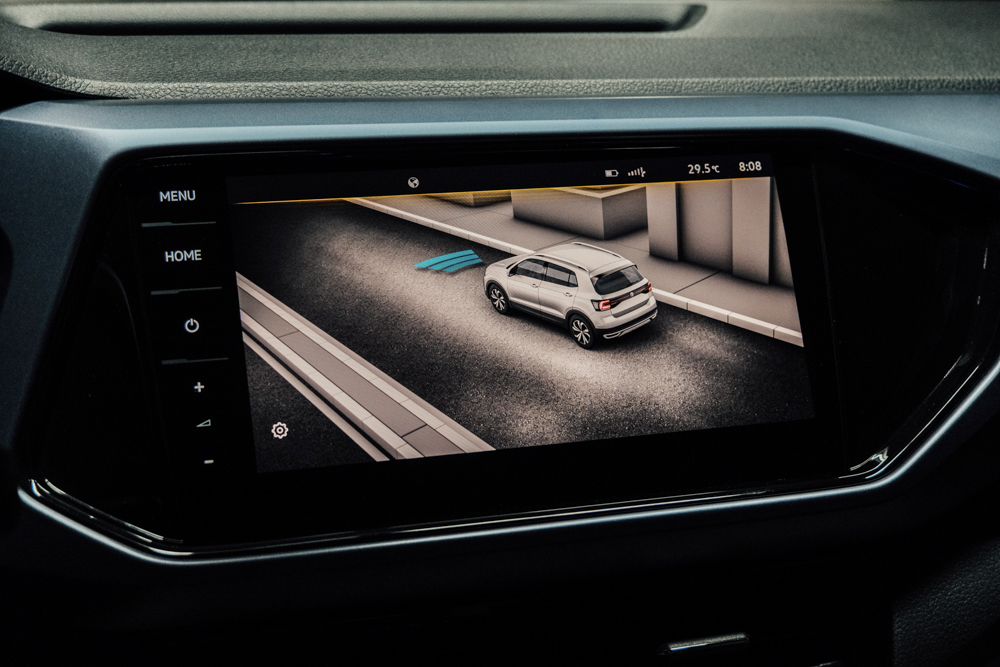 The 9.2-inch infotainment screen is quite sharp and responsive, and it supports Apple CarPlay (but, curiously, not Android Auto). It can recognize hand gestures that navigate the interface and control several functions. I turned it off, though, as it's simply faster to use the touchscreen and the steering-wheel controls. There are some China-only features that don't seem to work unless I "sign in," which I couldn't do. Why leave those in there if we can't even access them?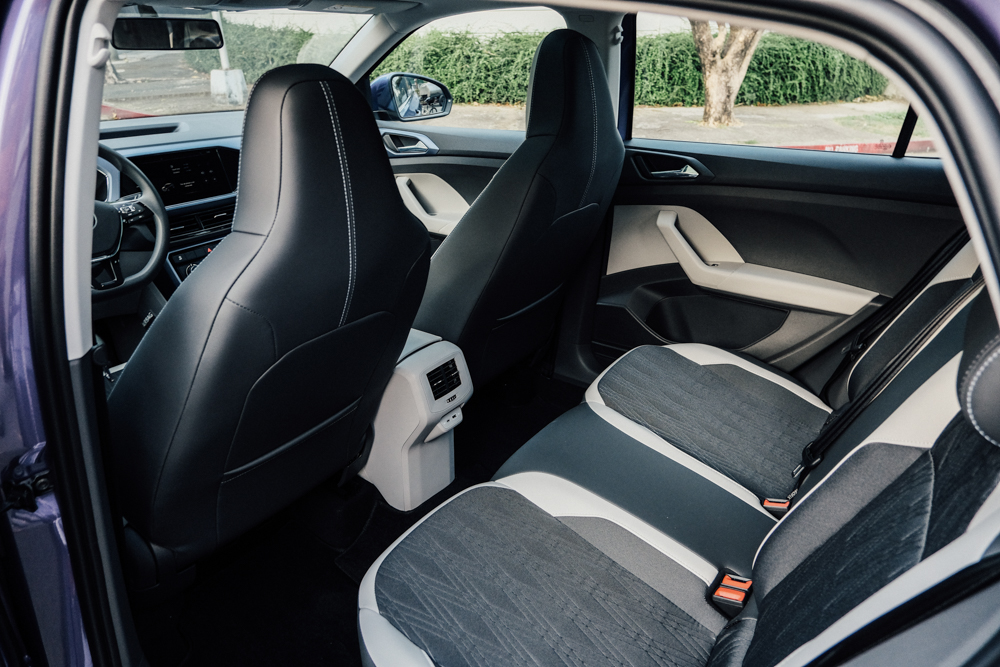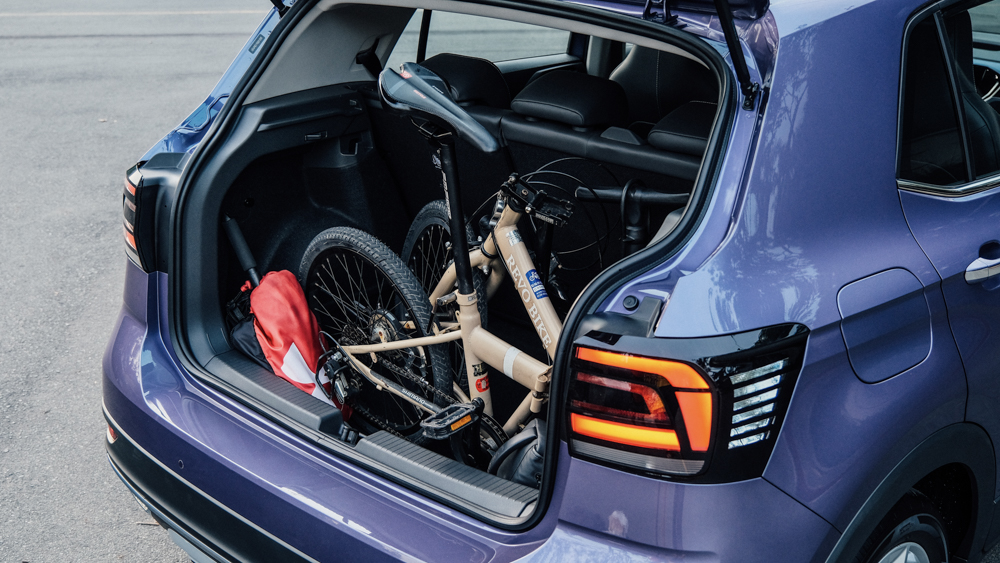 It's not all sunshine and rainbows. While the interior has some strategically placed soft-touch zones to make it feel more premium, a lot of trim pieces are made from hard plastics. I find the analog climate control weird as I've seen cars at similar price points with fully digital air-conditioning controls. Even the infotainment system has some grayed-out features that appear to interface with the air-conditioning system.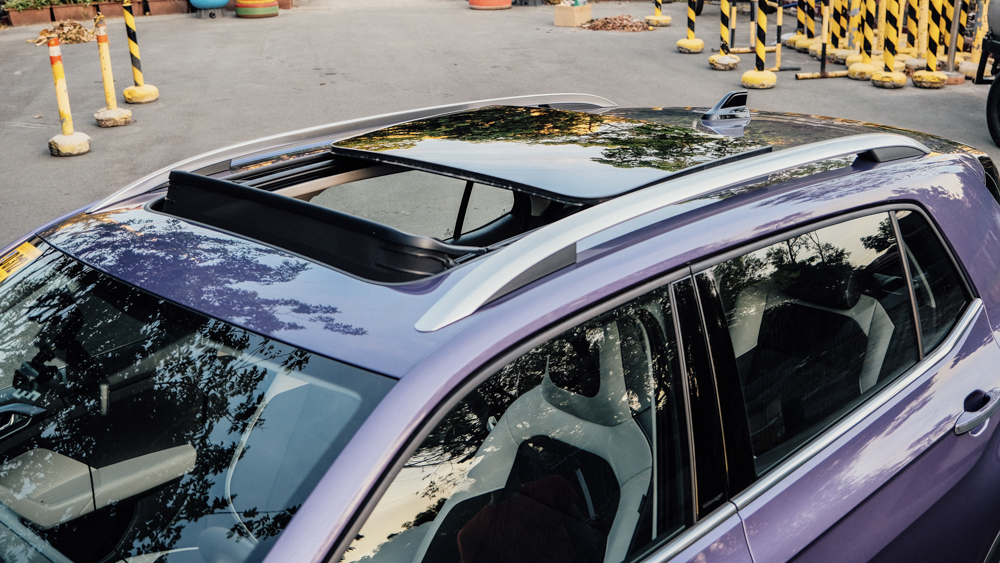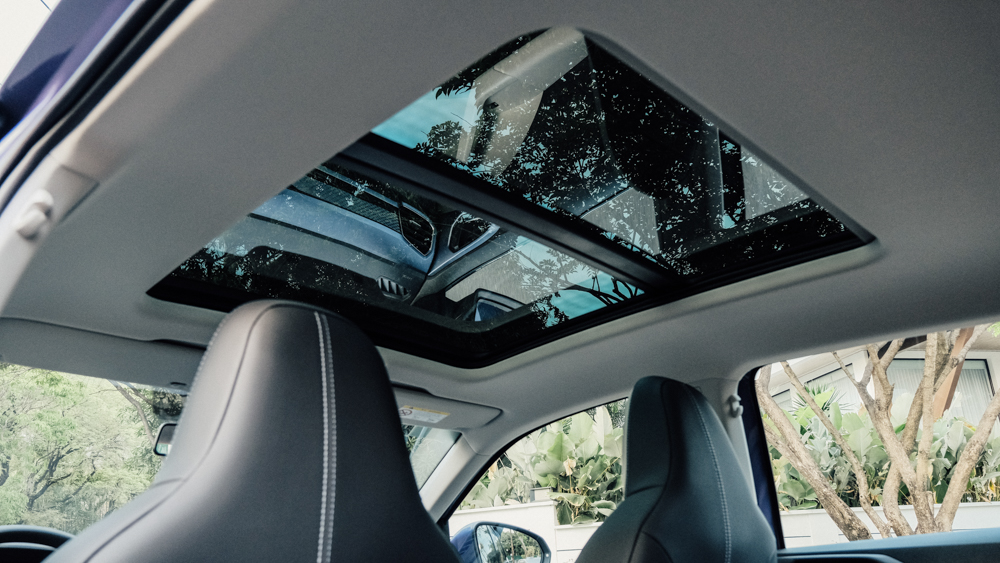 But at its core, the T-Cross is a five-seat crossover, and it does the job pretty well. The cabin is wide enough to make you think you're in a bigger car. Passengers have a lot of legroom up front and at the back, and the car can carry quite a lot of cargo (if you remove the tonneau cover).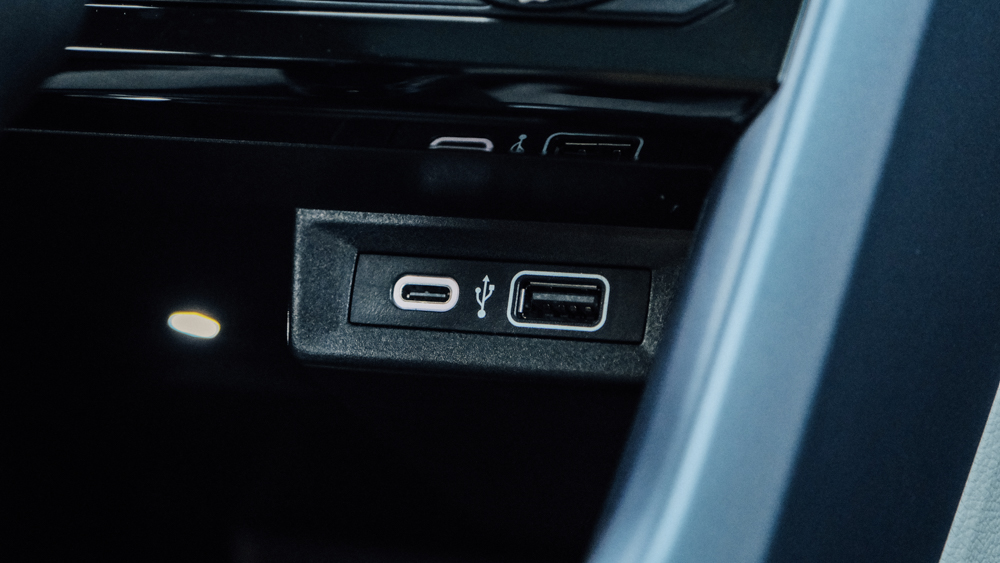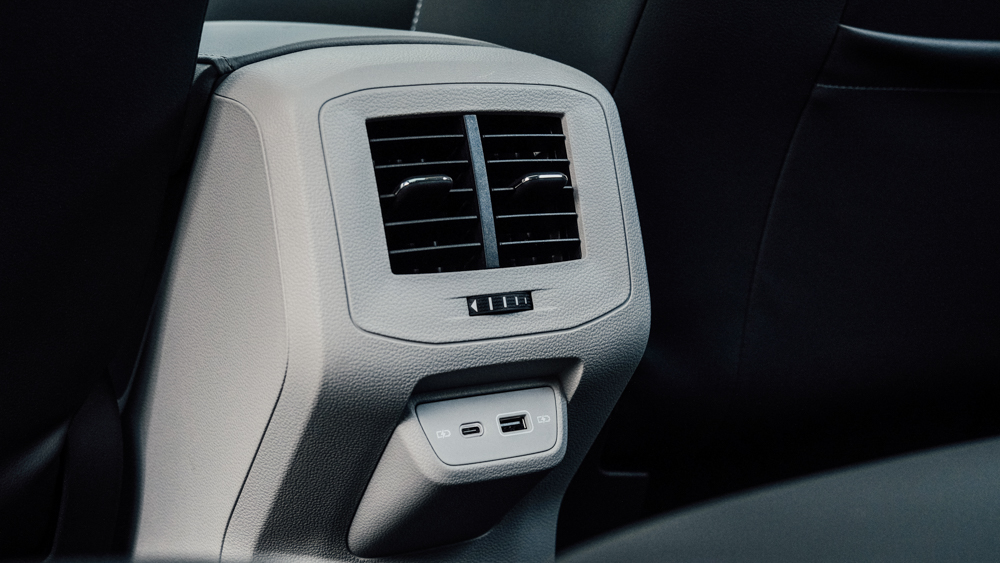 The ride is relatively comfortable, soaking up bumps and rough roads a lot better than the competition. It also handles surprisingly well, despite the extremely light steering feel. It's quite fun to toss this car around corners, and there's very little body roll while you do so. You also have some niceties such as cruise control and autonomous emergency braking (just pray that you'll never need to use it).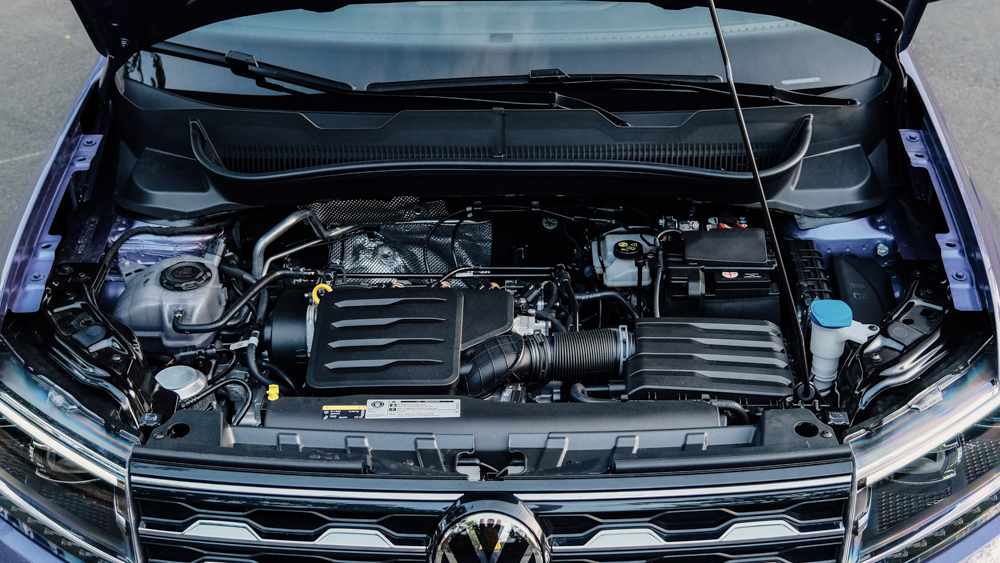 As for speed? Well, the 1.5-liter engine is a little underpowered. You can safely merge onto expressways or overtake other vehicles, but expect the T-Cross to be screaming at around 4,000rpm just to get up to speed. Putting the transmission in Sport mode holds the revs a little longer, but the difference in performance is not really noticeable.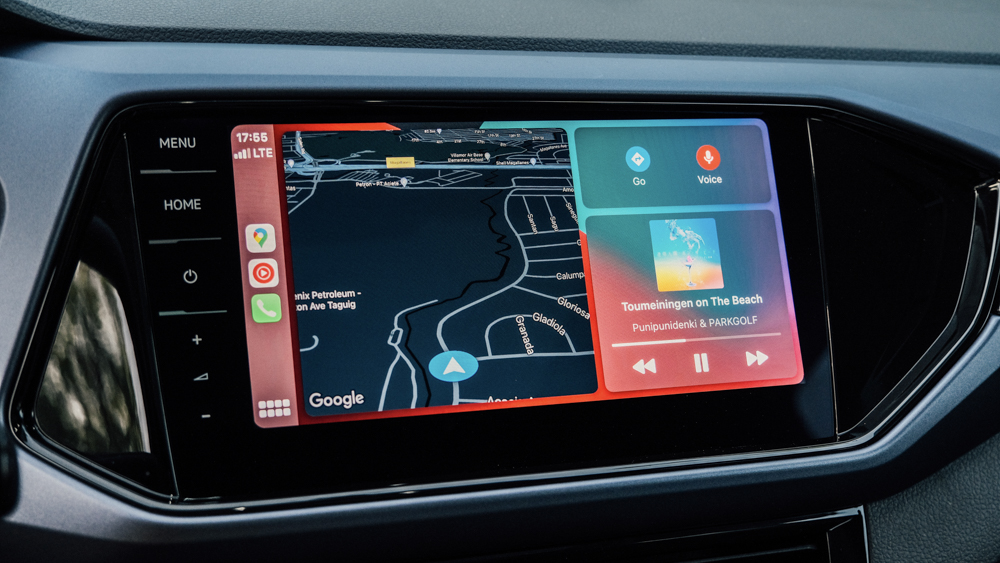 Because of this, my average fuel economy for combined city-and-highway driving was around 7.8km/L. I'm sure that other people who are in no rush to get around can generate better numbers. After all, most owners will end up using the T-Cross as a city car. The almost nonexistent low-end grunt is adequate for motoring to the office or to your favorite mall.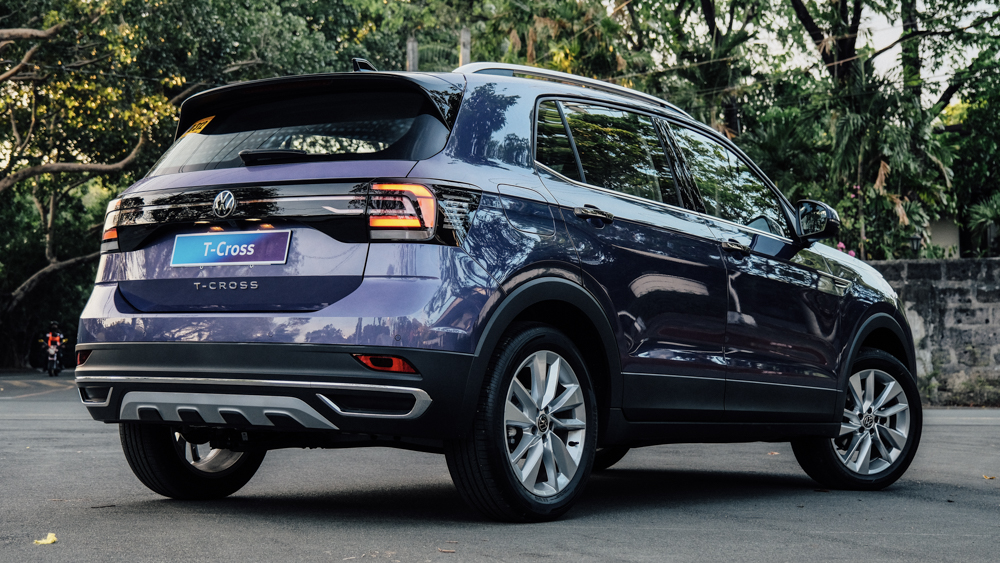 Like a midrange smartphone, the T-Cross is great in some respects. It's the ideal car for people looking to upgrade to a crossover for the first time, or for Gen Z consumers looking to acquire their very first vehicle. The trade-offs are still there, but I think they're easy to overlook considering the excellent value that the car offers.
Volkswagen is offering the T-Cross SE at an introductory price of P1,168,000 until June 30.
VOLKSWAGEN T-CROSS SE
| | |
| --- | --- |
| Engine | 1.5-liter four-cylinder gasoline |
| Transmission | 6-speed automatic |
| Power | 111hp @ 6,000rpm |
| Torque | 145Nm @ 3,900rpm |
| Dimensions | 4,218mm x 1,760mm x 1,599mm |
| Drive layout | FWD |
| Seating | 5 |
| Price | P1,198,000 |
| Upside | The car offers premium looks, lots of features, plenty of space, and great handling for the price. |
| Downside | The hard plastics and the sedate performance might turn off some buyers. |