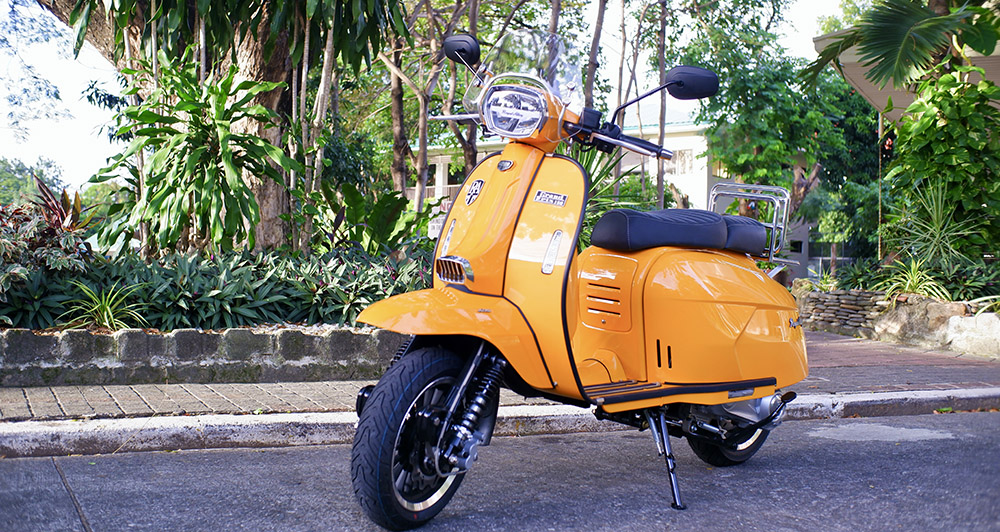 I love retro-style scooters. Every time I'm on my 11-year-old Vespa LX150, I take a moment to admire the cuteness while uttering a silent prayer that please, God, don't let anything break during my ride. Whether it's a balky fuel pump, stuffed-up carburetor, or dead turn-signal lights, there's never a dull moment with an old scooter.
So, when my brother decided to get his own (new) Vespa, but decided he couldn't wait yet another month for his unit, he visited the Royal Alloy showroom in BF Homes to check out the bikes.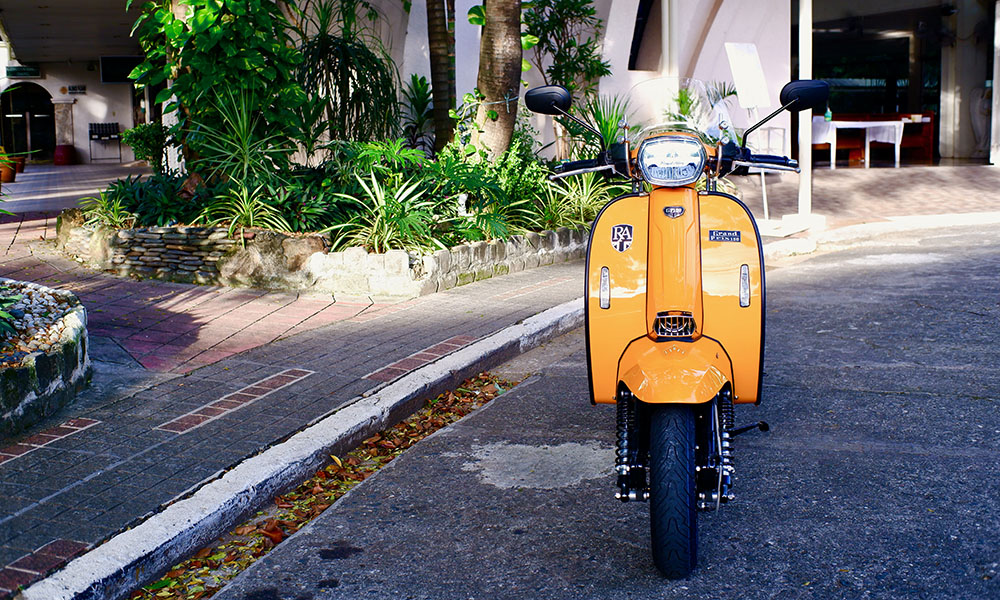 I had read many good things about Royal Alloy, namely, that they have solid steel bodies, decent engines, and big fuel tanks. And they look lovely. But they don't have the heritage that classic Italian brands like Vespa or Lambretta have.
The story goes that Scomadi (another European marque) wanted modern, classic-style scooters made by a factory partner (Hanway) in China. Said partner also decided to make its own scooters under the "Royal Alloy" brand; a lawsuit was settled between the two brands; and Royal Alloy moved its headquarters in the UK with manufacturing in China and Thailand, and engineers and stylists from Europe.
Boring, legalese stuff, and anyone who balks at anything with a hint of "Chinese" will stop reading already. Philippine units, by the way, are sourced from the Thailand plant.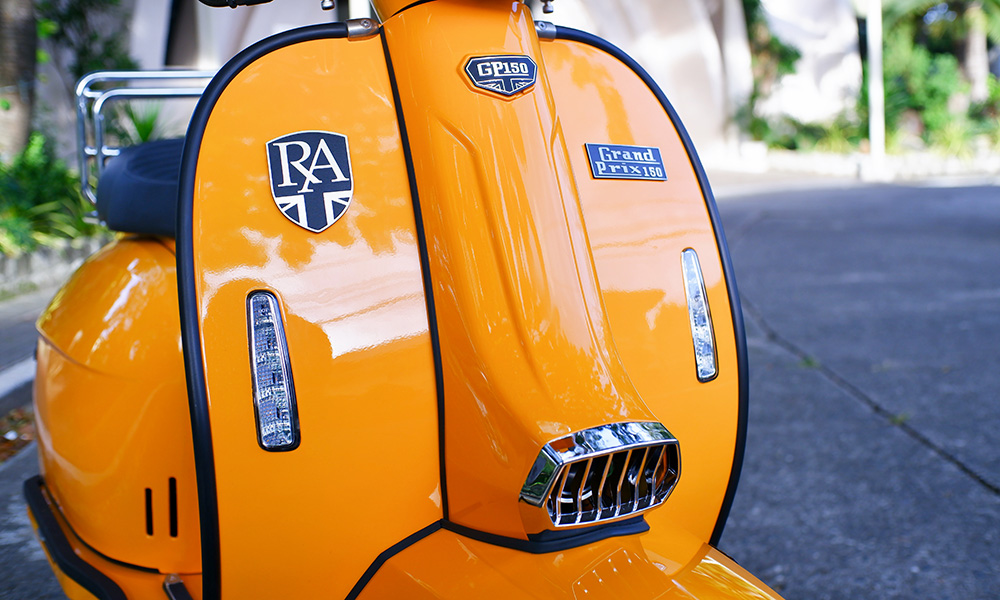 Anyway, off I went to borrow my brother's brand-new GP150, and, man, I was floored with how good the scoot looks! First, the classic styling with the bulbous tail, the leg shield, and the low windscreen goes really well with the orange paint.
The quality is top-notch. Smooth welds and joints, even paint gloss, not a hint of orange peel or ripples. Slide the key into the ignition, turn, and the engine starts up without a hiccup. Nothing wobbles or rattles—not the ignition tumbler, the mirrors, or anything. Everything feels precise and tightly put together.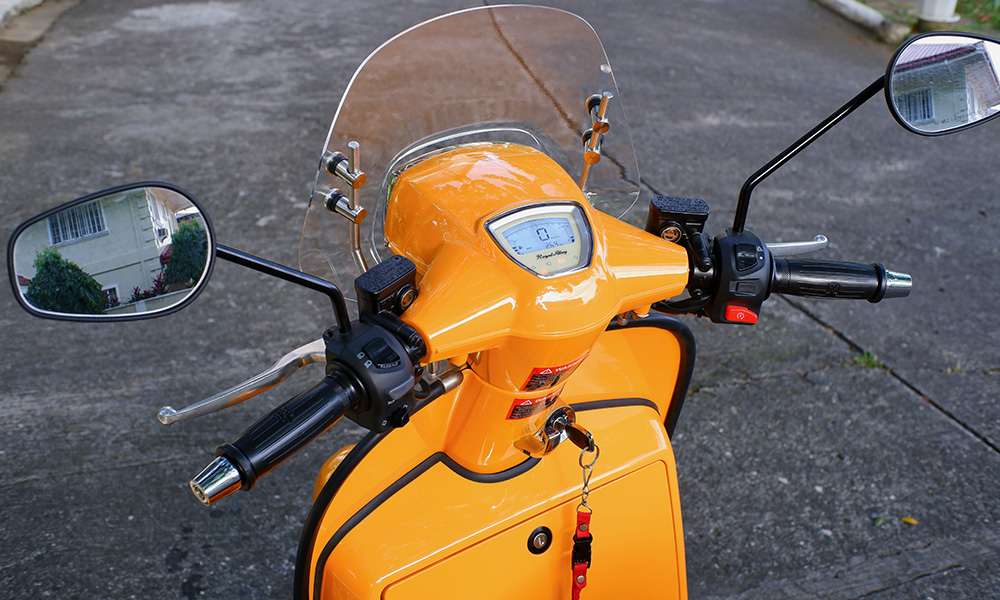 The LED instrument panel doesn't look as good as an old-school analog, but it does include a tachometer—a rarity among scooters. The switch pods look generic, and there's no dedicated engine kill switch.
There is, however, a kill switch interlock built into the side stand. I also have to say that the springs on the side and center stand are very stiff. It took a fair heave-ho to get the bike up on the center stand!
The 149cc four-valve, air-cooled single makes 13hp at 8,500rpm, and 12Nm at 6,500rpm. With electronic fuel injection by Delphi, power delivery is silent and syrupy. A gentle twist of the throttle is all you need to creep in traffic, while rapid on/off throttling doesn't fluster the system. It's just smooth all the way.
With its fairly heavy 130kg curb weight, the GP150 gets going briskly, but starts tapering off at around 90km/h. I could probably nudge this to a little over 100km/h if I had enough open road.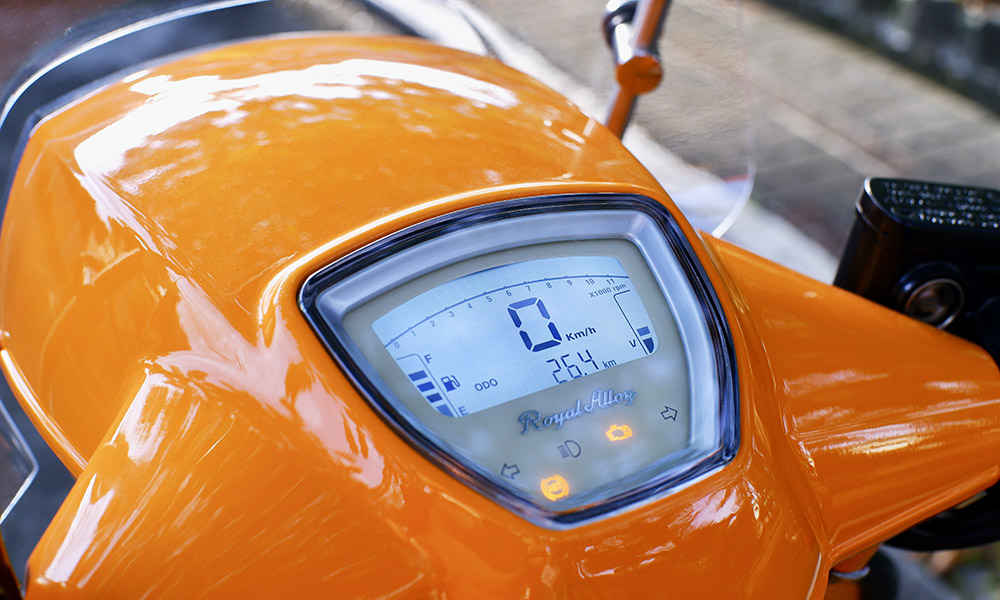 The ride is, for lack of a better word, excellent in the scooter class. Solid and stable thanks to a long, 1,390mm wheelbase, 12-inch Pirelli Angel tires, and great suspension. The front shocks are double preload adjustable with anti-dive, while the rear is a single adjustable coil unit. If you're carrying a pillion rider or a heavy load, you can adjust the shocks to ensure a level bike.
Seat height is around 30 inches, which makes it manageable for most riders of average inseam length. Despite how big it looks in pictures, the handlebar is set low so that it feels like you're 'on' the scoot rather than 'in' it. I had a ball of a time zipping around the village. The chassis is solid and flex-free, happy to change lanes on a dime and flying over speed bumps to test the suspension. Doing so doesn't bottom out the shocks, although it's not really recommended if you only borrowed the bike from your brother (wink, wink).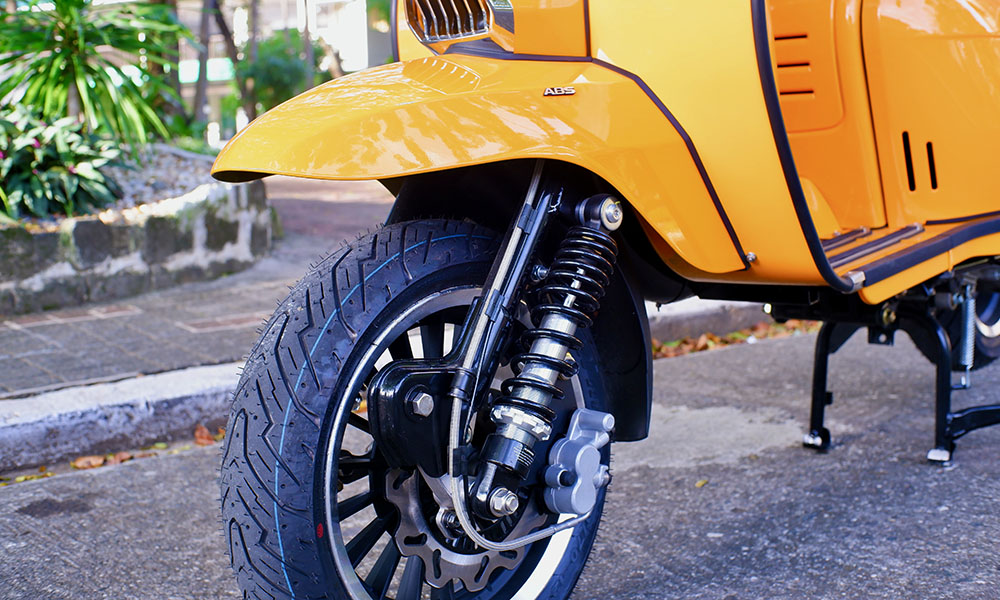 The braking feel is powerful and linear, so you can easily modulate the front and rear brakes. Between the sticky Pirelli Angel tires and the dual-channel Bosch ABS, you can really throw the GP into corners and have confidence that it will keep you right side up.
On a more relaxed pace, I appreciated the padding of the leather seats. Not nearly as fat as a Vespa's, but it's firm and has those ribs to keep your butt from sliding around.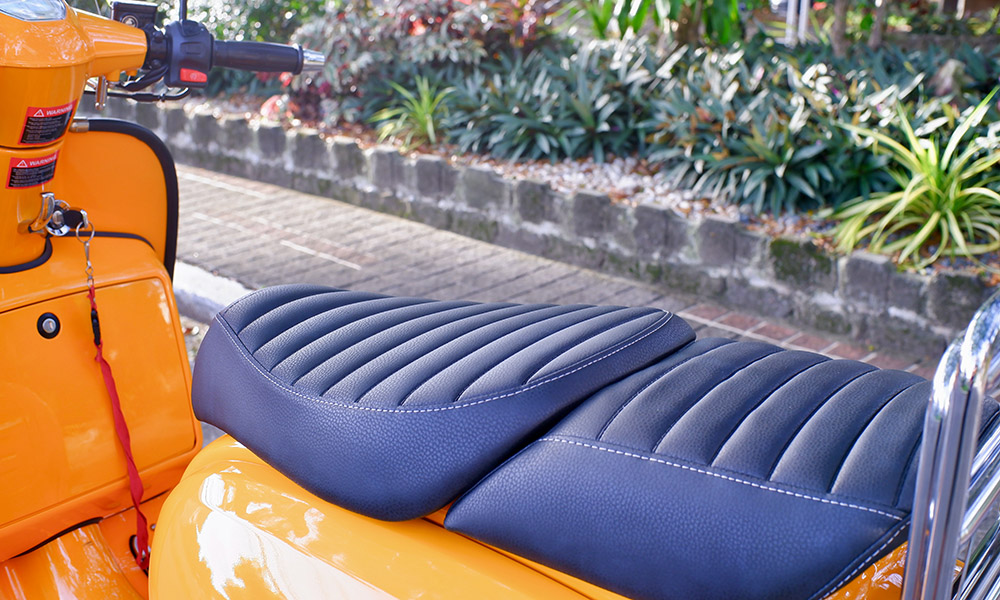 I prefer firm saddles over pillows since it's more supportive on long rides, but other people might prefer the latter. It's split into two parts, the front folding up to reveal the gas cap, the rear fixed in place for the pillion.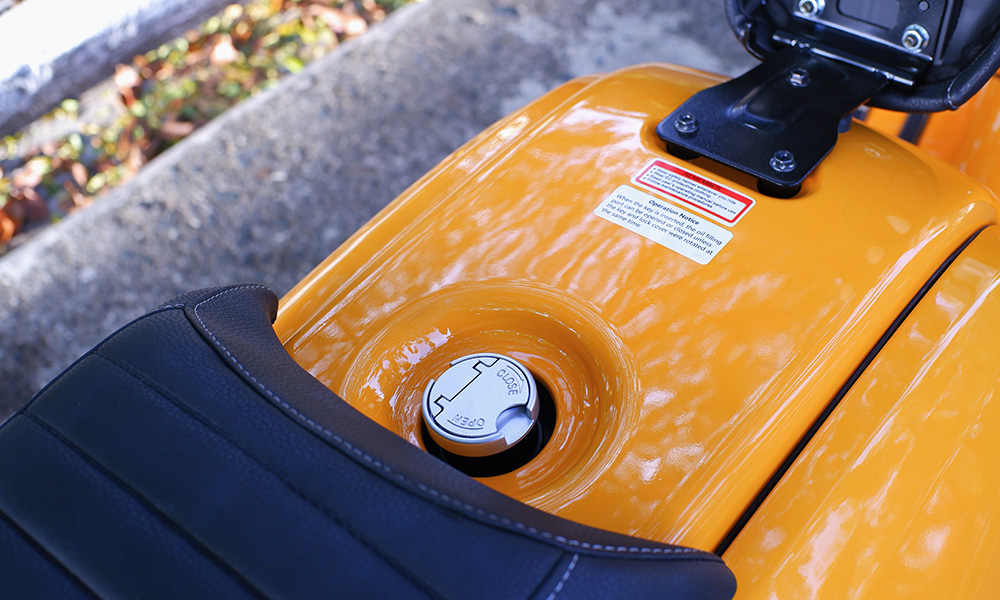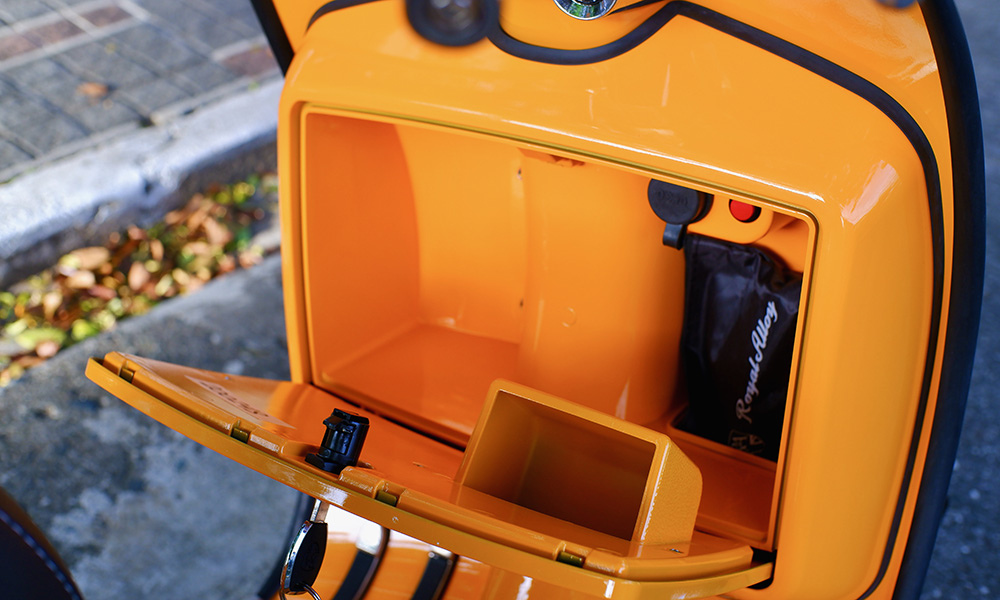 Unfortunately, there is no underseat storage. This is something I take for granted with scooters until it's missing, and then I wonder…how the heck do I carry my other stuff?
I don't know the logic behind this omission, but in its place is a 10.5L fuel tank where other scooters normally make do with five to six liters. An underseat tray usually takes up 21L, so the four liters of extra fuel isn't exactly taking up all the space under the seat. But what do I know? I'm not an engineer.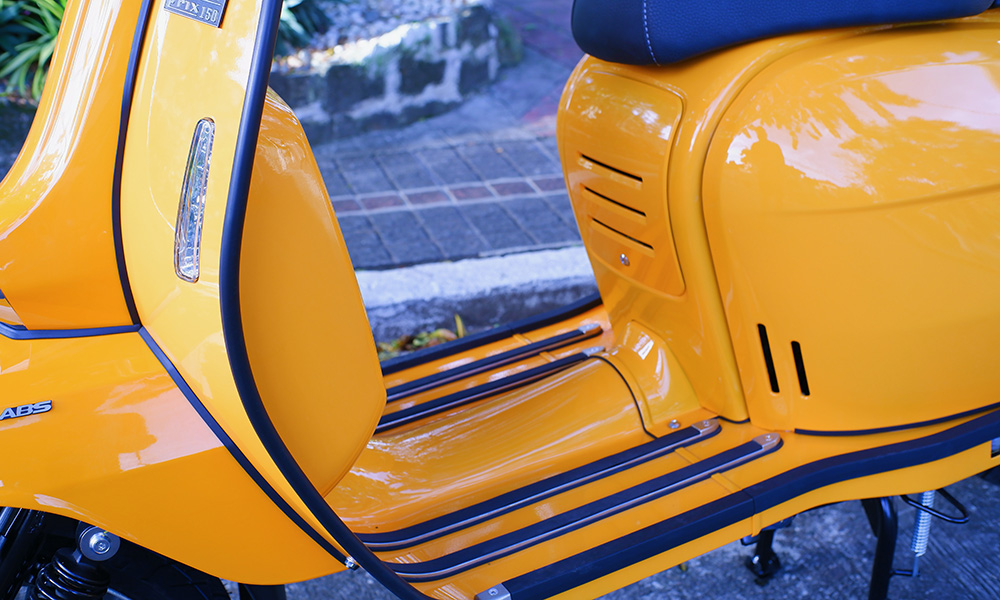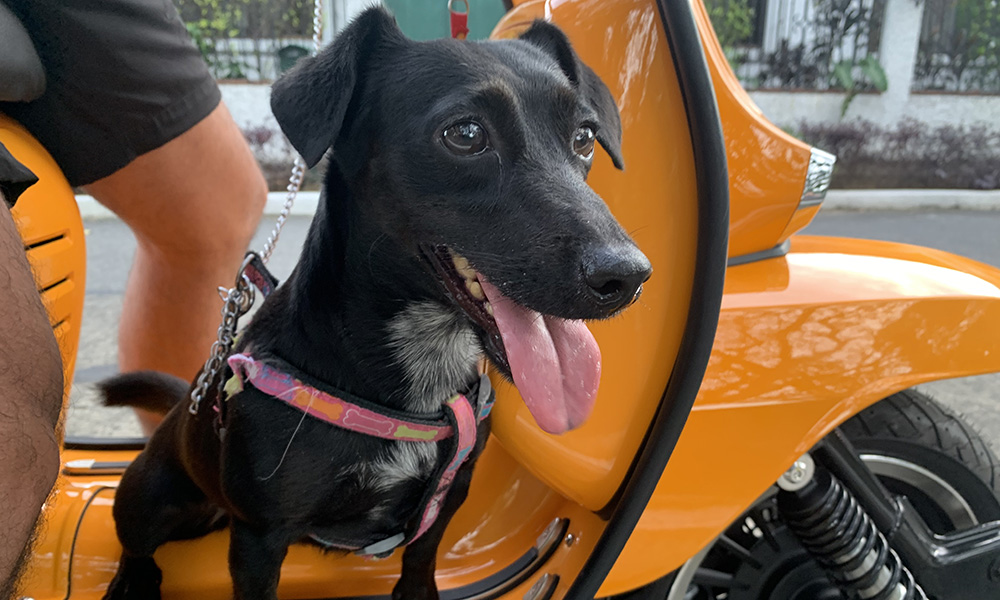 So, if you're carrying stuff along, you will have to rely on the bag hook below the ignition, and the lovely chrome racks behind the seat. Or get a top box, but you'll want to get a nice, expensive, retro-style box so you don't ruin the looks.
It's a real pity about the underseat, though. On my two other scoots, I like how it keeps my freshly baked pan de sal hot on the way home.  On another note, the flat floorboard is nice and wide, and it's doggo-approved for our short hops to the park.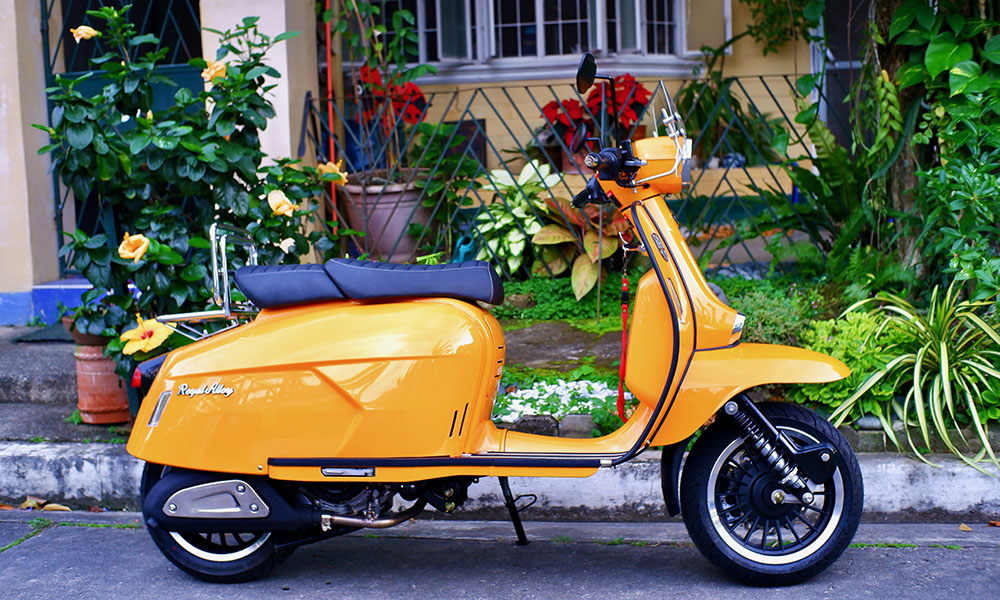 Storage problems aside, I'm willing to forgive this because of the clincher: P195,000 for the single color like this orange unit, or P200,000 for the two-tone. And 150cc, ABS, LED lights, metal frame, Pirelli Angels, adjustable shocks, gorgeous styling, excellent workmanship…it's a fantastic deal.
No, Royal Alloy is not paying me a cent for this review. I just get like this when I really fall in love with a bike. If you like classic styling, could care less about "heritage," but also want something that runs as well as a Japanese scooter, and appreciate high-value features, you'd be remiss in not checking out this scooter yourself.