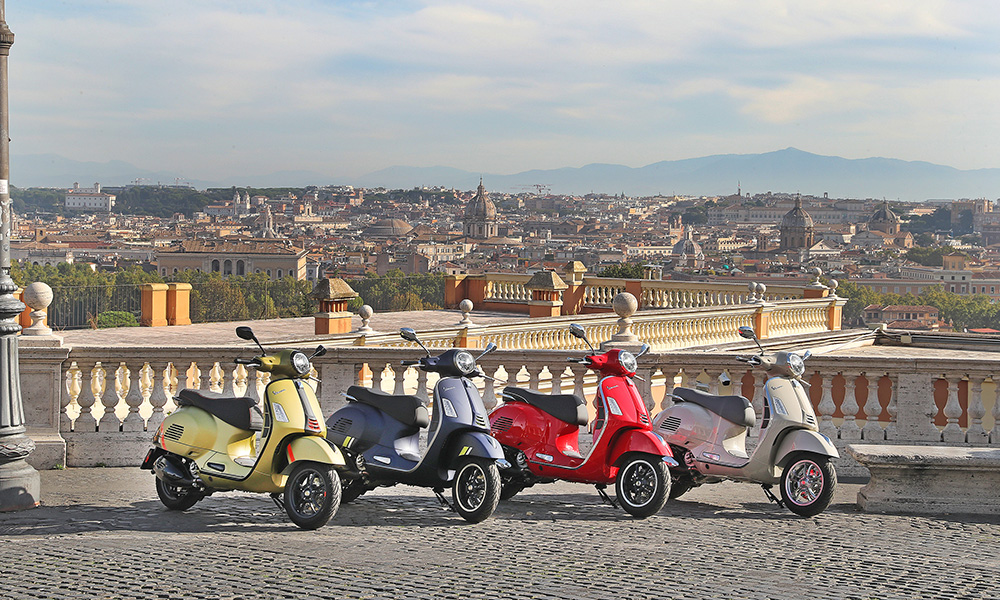 Piaggio's Vespa scooters are some the most wanted motorbikes among enthusiasts the world over. Vespa fans love the line of scooters not because it is the most powerful, fuel-efficient, or advanced. Despite some issues plaguing its models, Vespas continue to be hot-sellers for reasons that defy practicality and logic. Now, Piaggio updates its Vespa line at the International Motorcycle and Accessories Exhibition.
At the annual trade show held in Milan, Italy, Piaggio has unveiled the latest Vespas: the GTS, the GTV, the Primavera, and the 946.
GTS
The first of Vespa's series of larger-bodied scooters has received some visual and technological updates. The front now comes with a new "necktie" shield. It now also comes with new side panels, license-plate bracket, reshaped lights, mirrors, handlebars, electrical controls, saddle, and rims.
The seat provides a more comfortable and refined ride, and allows riders to rest their feet better on the ground. The instrumentation has been updated to feature more information. For the first time, the scooter will have a new keyless system. And it now has an all-LED lighting system.
Mechanically, there's a new front suspension for improved responsiveness and handling. Additionally, it will have standard antilock brakes and rear-wheel traction control. There are two engine choices available: a 125cc i-Get motor with a start-stop system, and a 300cc HPE engine.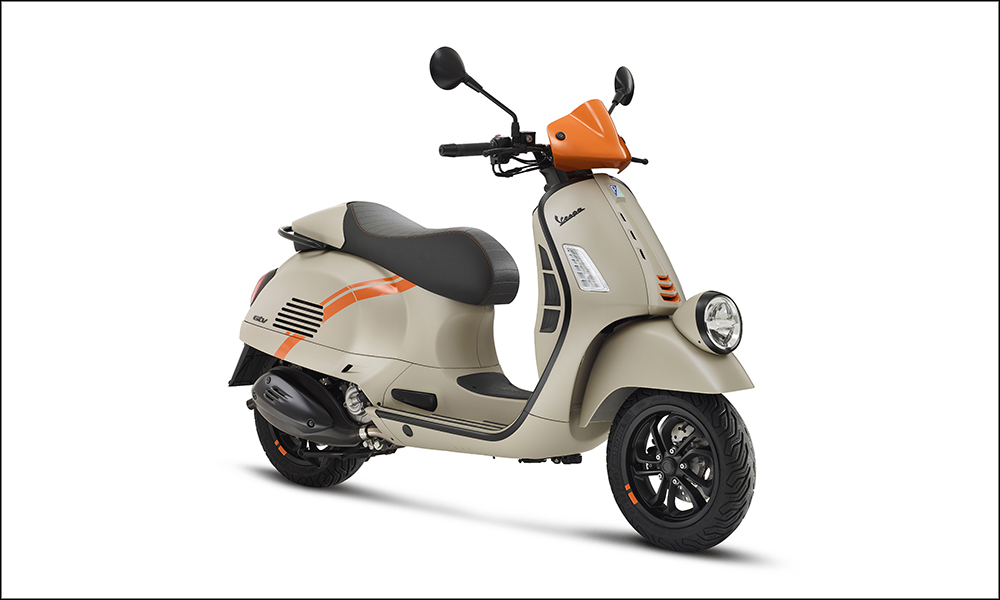 GTV
Based on the GTS, the new GTV's circular instrumentation is now all-digital, with an optional Vespa MIA connectivity system. The "necktie" piece has lateral slits, with orange trims. Unlike before, the rims are now different from the GTS.
The restyled saddle sports a racing look, with a removable, color-coded rear end that matches the body's finish. The low, fender-mounted headlamp features LED technology. There are also new finishes available.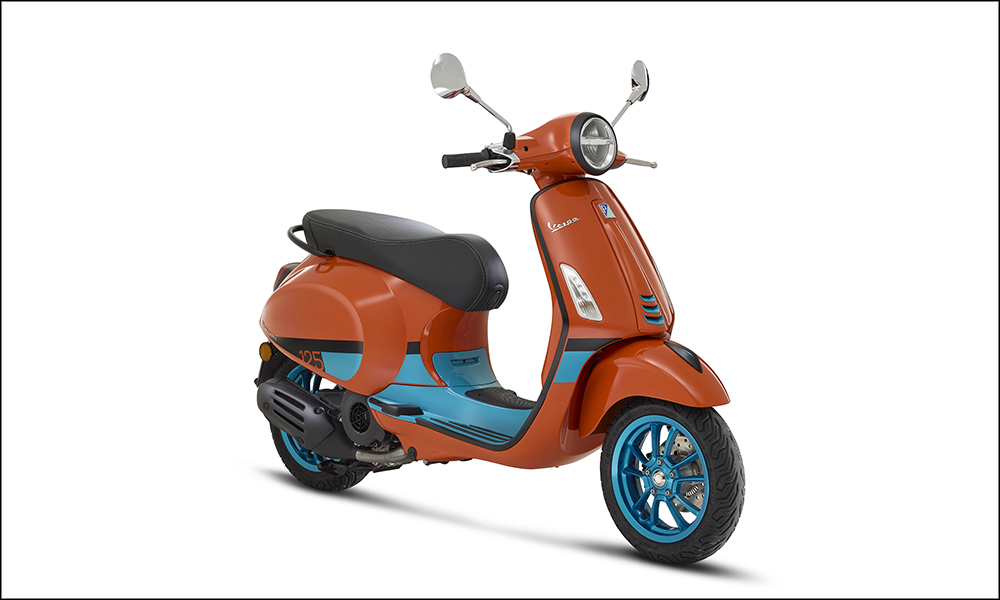 PRIMAVERA COLOR VIBE
This model has all of the goodies that come with all Primaveras. New base finishes include Arancio Impulsivo and Bianco Innocente. Both colors are paired with a unique turquoise shade (called Ottanio) on the scooter's footboard. This flows from the front and the sides for a seamless look.
Finally, sporty black trims can be seen on the headlamp and taillight frames, and the front shield trims. The crests on the front mudguard, the front suspension spring and guard, the passenger grab handle, and the muffler cover also get the same treatment.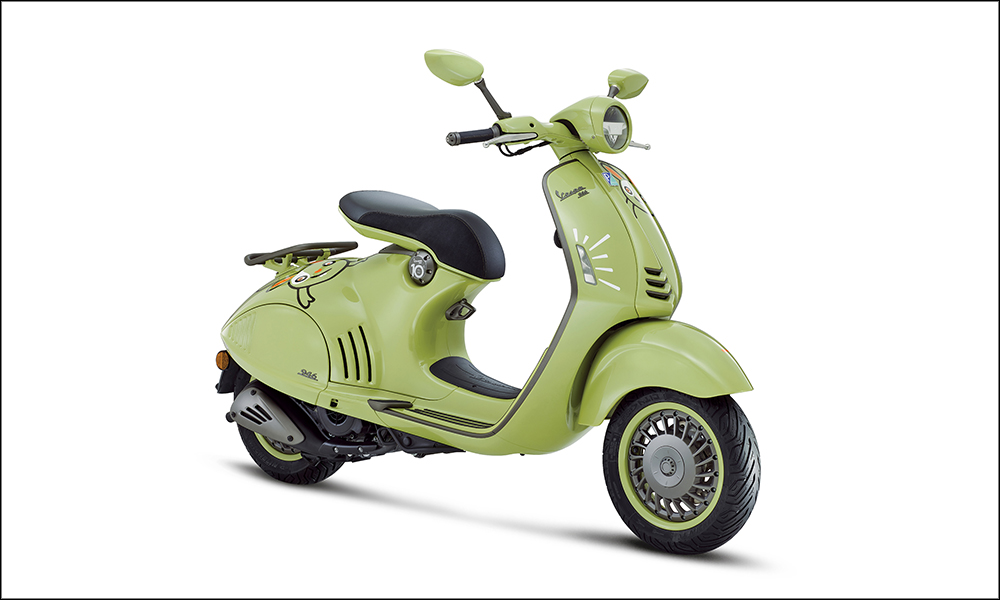 946 10° ANNIVERSARIO
To commemorate the model's 10th anniversary, this 946 comes in a classic Vespa green shade. The scooter's attention-grabbing design is further complemented by its pearlescent finish that changes hue, depending on the lighting conditions.
Understandably, these new models will be offered first in Italy, before making it to other territories soon. But with the supply issues our local distributor is facing, it might take some time before these cool scooters reach our shores.