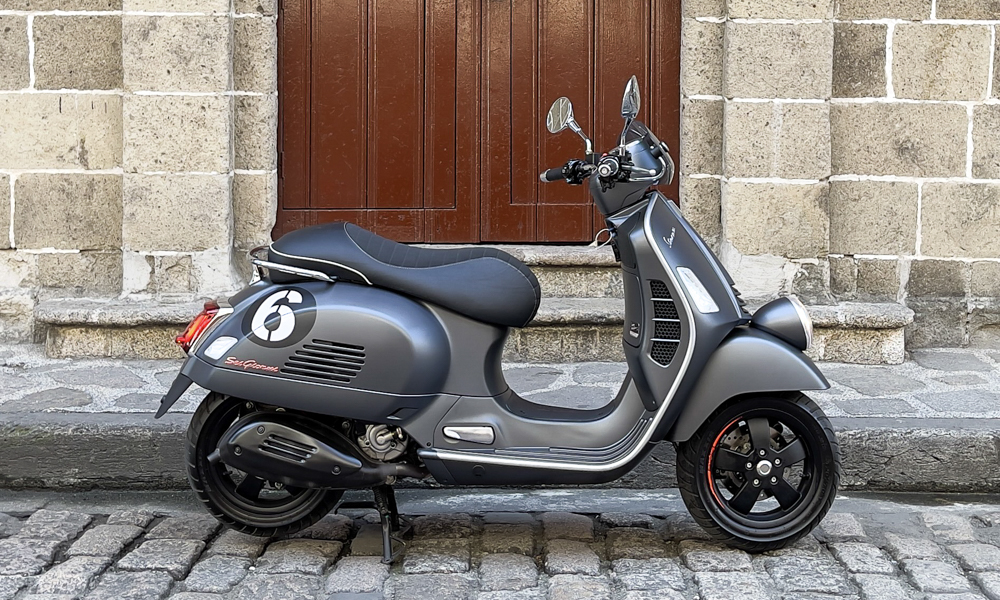 Vespas are cool, for sure. But to be honest, I never really understood why. In fact, I never really entertained the idea of owning one because I just couldn't justify the sticker price. Still, I was always curious about these Italian two-wheelers and what made them so special to its loyal fans. Was it because of the classic looks? Or perhaps the feeling of exclusivity of having one? These questions filled my mind while I was commuting to Vespa Philippines in Greenhills.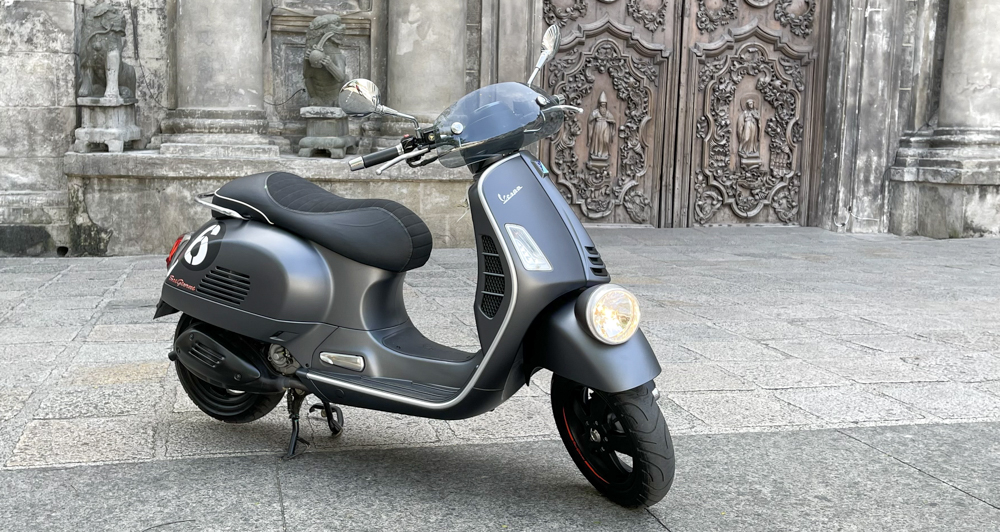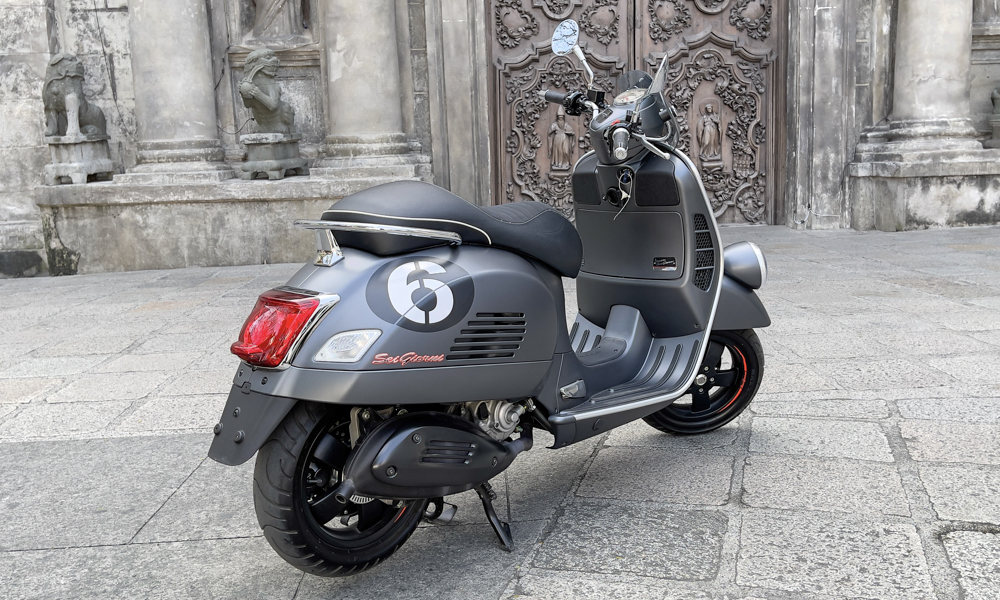 I was supposed to pick up an S125, the entry-level model of the iconic scooter maker. But in an unexplainable twist of fate, I was told that I would be assigned a Sei Giorni II Edition instead. Confused, I made a quick Google search, which revealed a pleasant surprise: I was about to ride a special-edition Vespa. And that made me happier about the Grey Titanio unit that I was about to take home.
This special scooter is a nod to Vespa's historic victory at the Sei Giorni Internazionale, which loosely translates to Six-Day International Race. Back in 1951, the firm pitted a fleet of Sport scooters against bigger motorcycles in the six-day race held in Varese, Italy. Amazingly, the little Sport won nine gold medals in the event, which cemented the Italian company's reputation as a builder of reliable products.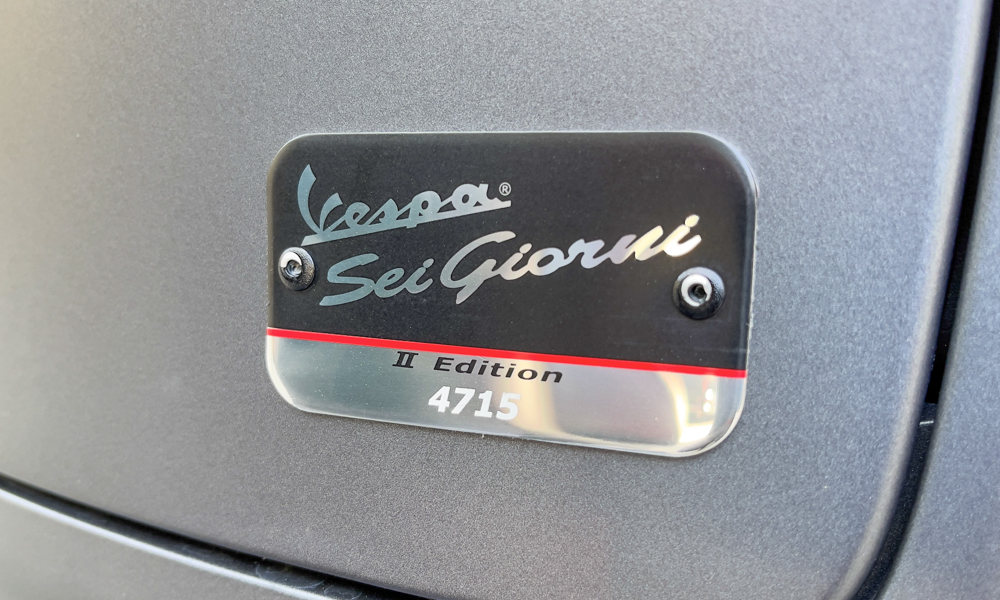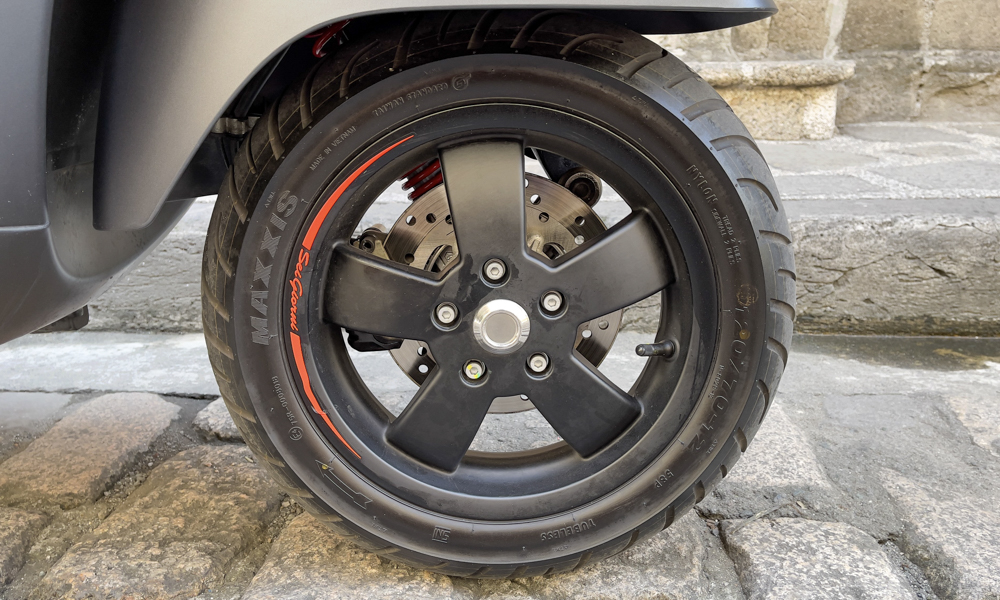 From its exposed handlebar and fender-mounted circular headlamp to its oversized fuel tank and number 6 decals on the leg shield and the right rear fender, the Sei Giorni II Edition is undeniably inspired by the iconic Sport that took part in the grueling event. Vespa peppered it with sporty accents like the red trim on the Sei Giorni badges and the commemorative plaque. However, the stickers on the rims are a little tacky, but that's just me.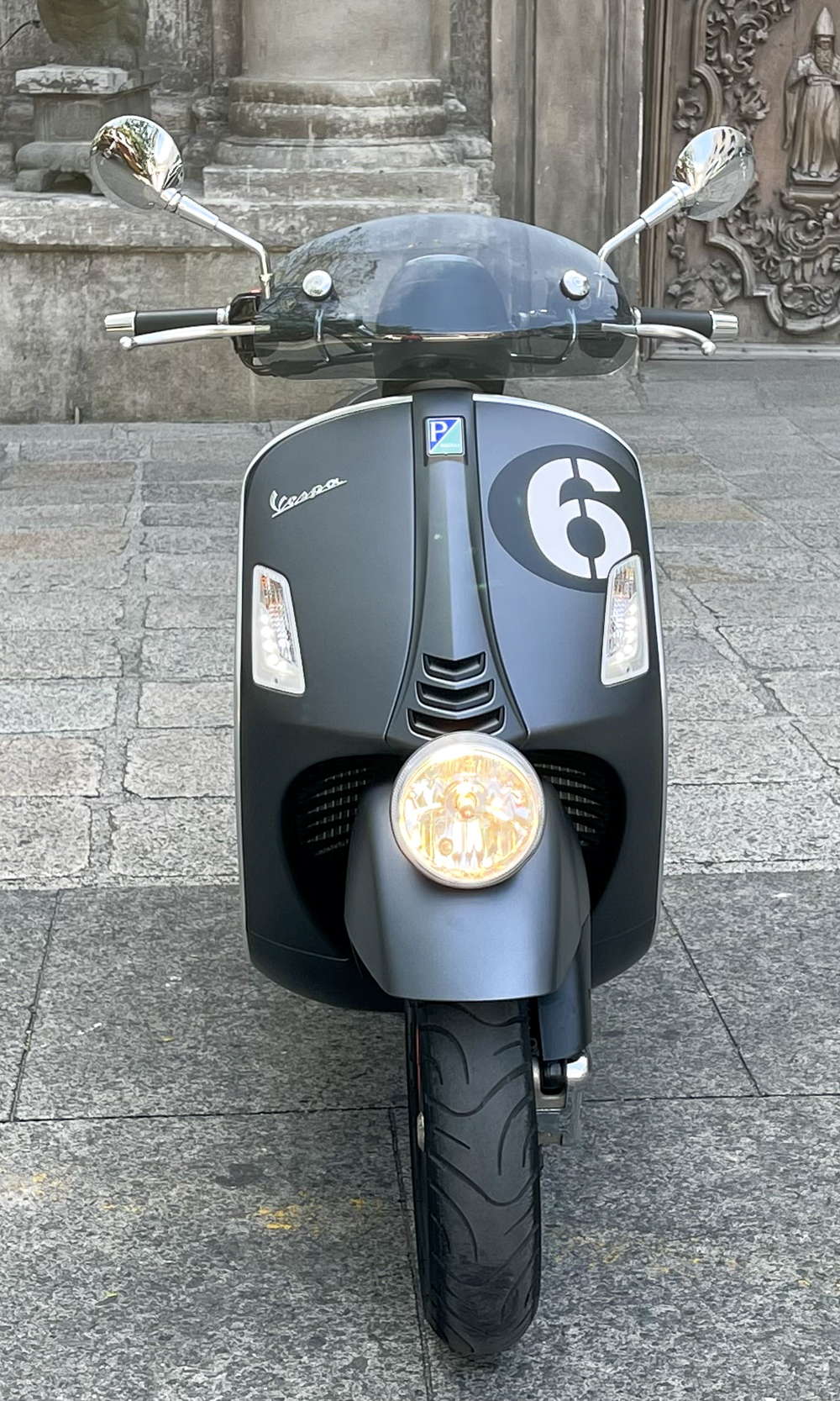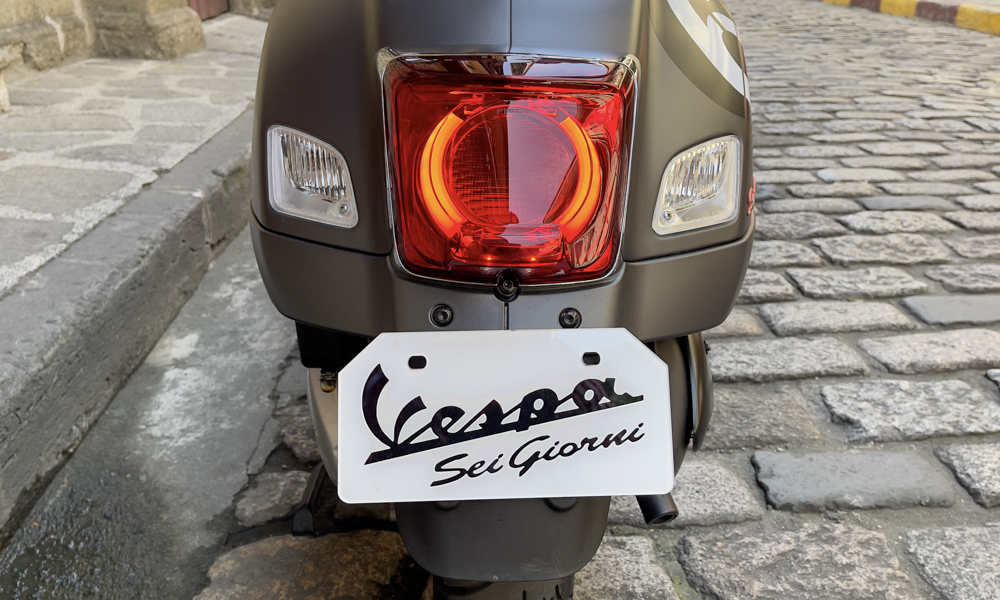 The Sei Giorni II Edition is a huge scooter at 1,950mm long and 770mm wide. For comparison, a Sprint is just 1,863mm long and 695mm wide. But it is equipped with Vespa's most powerful engine to date. The fuel-injected 278cc Piaggio HPE (High Performance Engine) makes 23hp and 25.5Nm. According to Vespa, this motor gets a 12% bump in output, and is more fuel-efficient. It's a really smooth powertrain, but don't let that be an excuse to ride aggressively.
While gentle twists of the accelerator launch the scooter forward without drama, failure to modulate the throttle can send you flying off the road. Good thing the front and rear disc brakes are both equipped with ABS. The suspension system—featuring a front single-side swingarm with a coil spring, and dual rear hydraulic shock absorbers with a four-position spring—smoothly irons out potholes. The Sei Giorni II Edition isn't designed to win traffic-light drag races. Instead, you ride one for relaxed, leisurely cruising.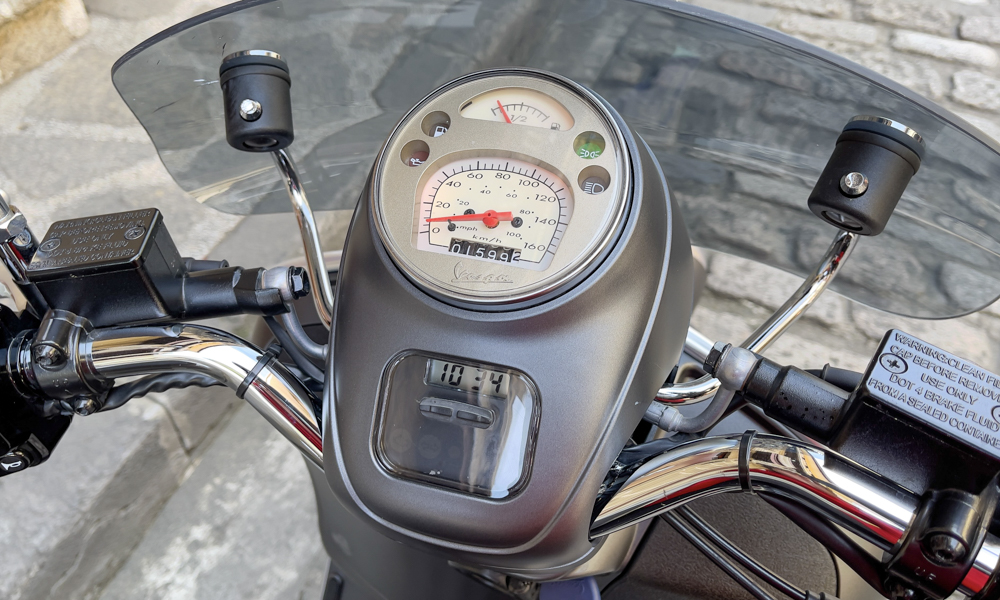 As good as it already is, the Sei Giorni II Edition isn't perfect. The seat is a tad high, and shorter riders may need to tiptoe while stopped. Being one of Vespa's larger and heavier offerings, its weight needs some getting used to. The front-mount radiator can heat up the leg-shield compartment. Make sure you ride with pants on as the auxiliary fan can blow hot air onto your legs. I feel that the instrumentation can be modernized a bit, and that the headlight deserves an LED upgrade. Finally, the P435,000 price tag is just too prohibitive for a two-wheeler especially for simple salarymen like me.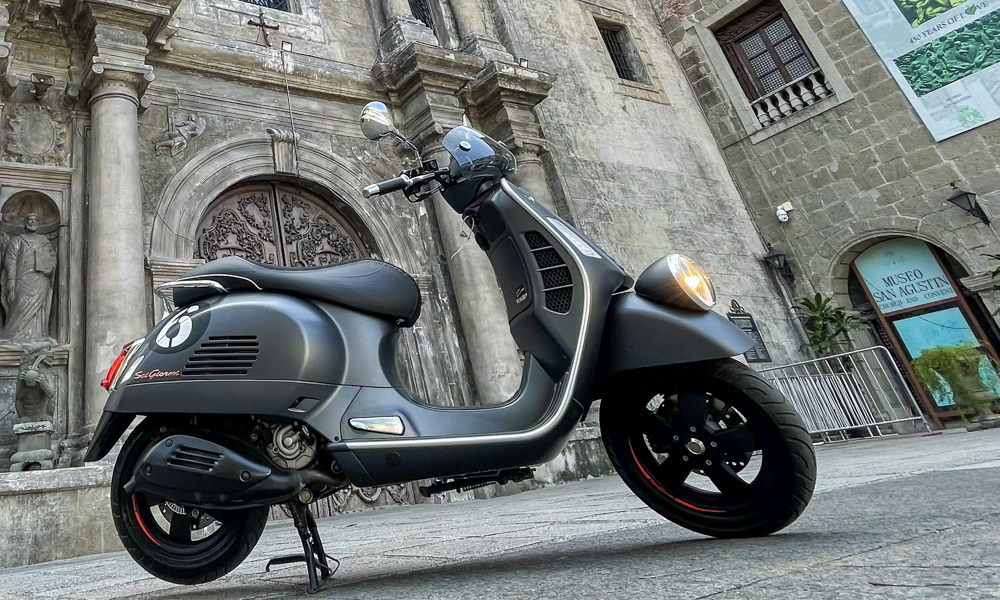 But no other scooter can make you feel the same way as the Sei Giorni II Edition can. I found myself wanting to hit the road with it. More than the stares of the people you pass by, and the obvious prestige of riding a Vespa, it is the riding experience that got me hooked. In fact, I'm considering saving up and getting a Vespa for myself. Sure, I might settle for something smaller and more affordable than a Sei Giorni, but I won't forget how that scooter completely changed the way I see this scooter brand.