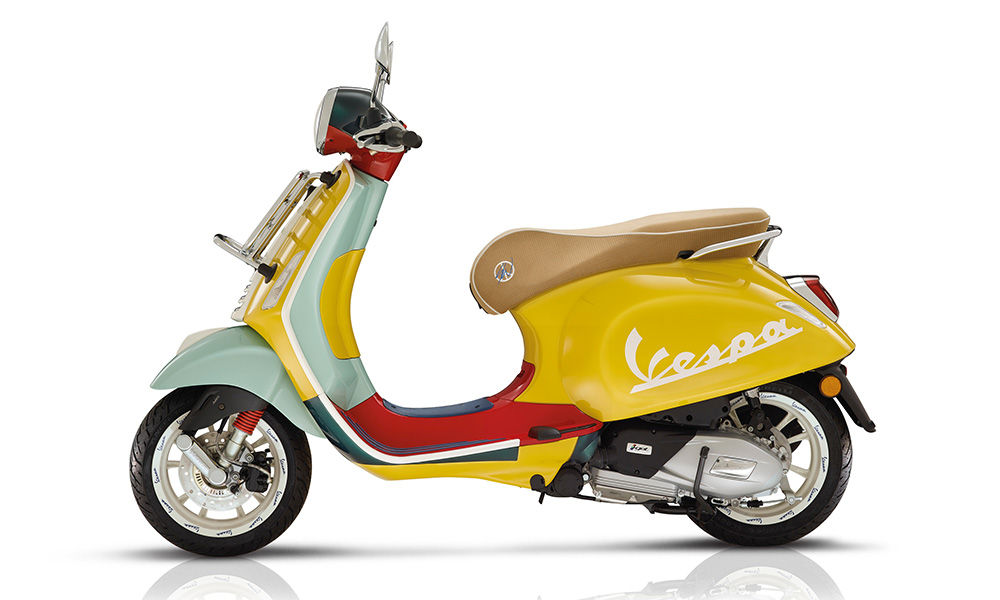 As far as scooters go, Vespas are premium (read: expensive) commuters that are more about the lifestyle and heritage than any clear advantage in technology or value. Yet browse the used bike market and any Vespa (if you can even find one for sale) clearly retains high resale value compared to a Japanese brand. According to its many fans, a Vespa is a keeper, a status symbol, and a cut above the rest in any crowded parking lot or stoplight.
Well, this particular Vespa is even more special because it's a collaboration with Sean Wotherspoon, a rising star in street fashion and one of the most famous sneakerheads on the planet (according to his bio). Primarily a vintage sneaker collector and shoe designer, Sean's most sought-after design is the Nike Air Max 1/97, a pair of which easily commands five figures. This time, Sean collaborated with Vespa to create something that can definitely go faster and further than someone on foot.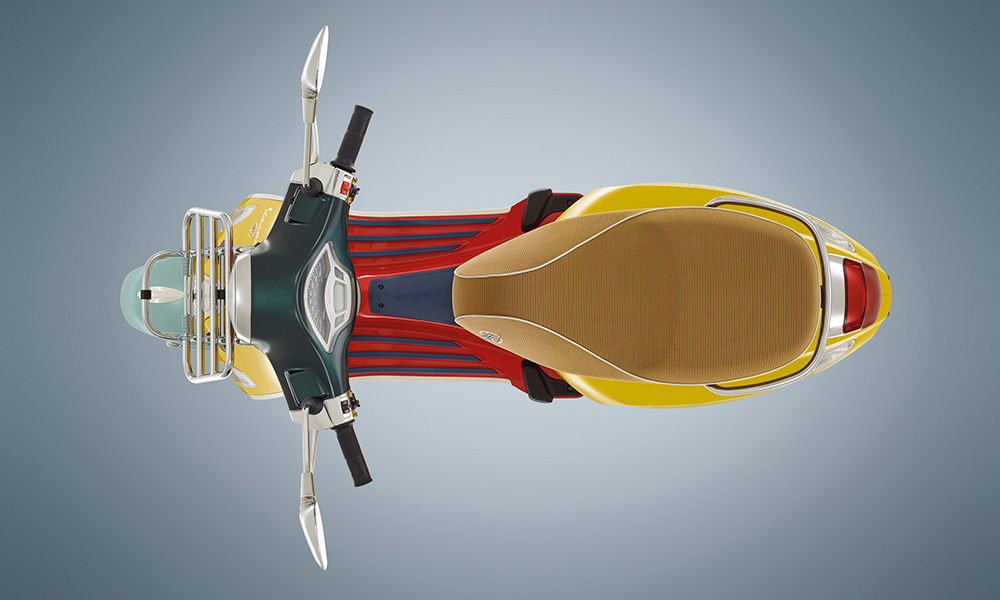 The Vespa Primavera Sean Wotherspoon takes all the fun style of the regular model and turns it up to 11.  It sports a 1980s style colorway, showcased with flamboyant irreverence that no doubt will flood Instagram for at least a few months as influencers take it to go shopping or an early evening latte. It's fitting, then, that the Philippine launch was held at the Ronac Art Center with the help of businessman/art collector/sneakerhead Bigboy Cheng, who gamely unveiled the scooter on Facebook Live.
Yellow, red, dark green and aquamarine adorn the chassis, with white inserts and rims for a sporty touch. The red footboard matches the shock absorber, while the light brown ribbed saddle has white trim and logo. The design is capped off with chrome finishes for the headlight bezel, luggage rack, and passenger handle, while the hand grips and silencer cover are black. It all adds up to a beautiful machine that's both art and practical transportation.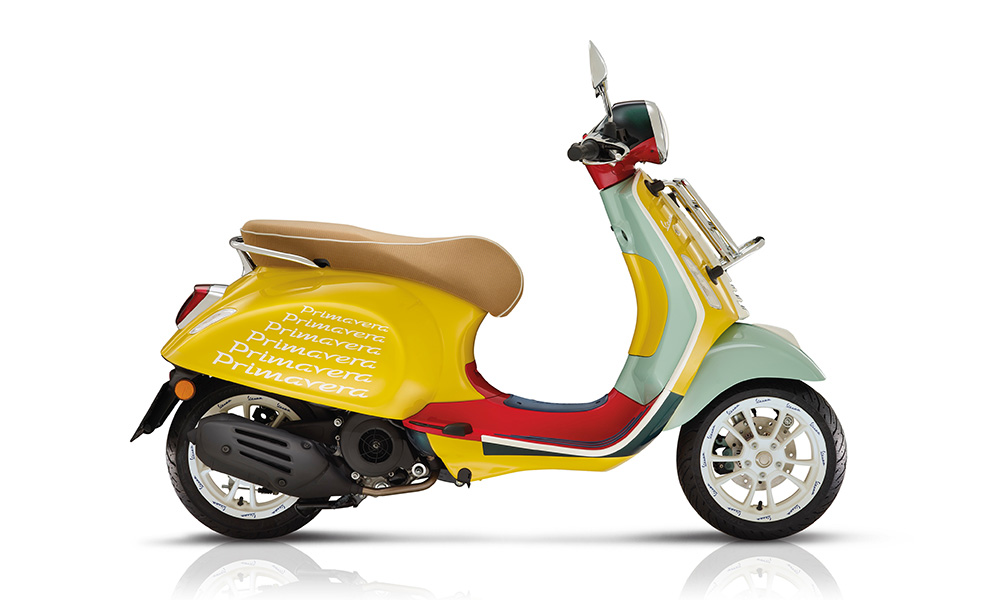 At P308,000, the Primavera Sean Wotherspoon won't be on the short list of budget-minded riders. But for avowed Vespa fans with the cash to spend, it's destined to be a collector's item.