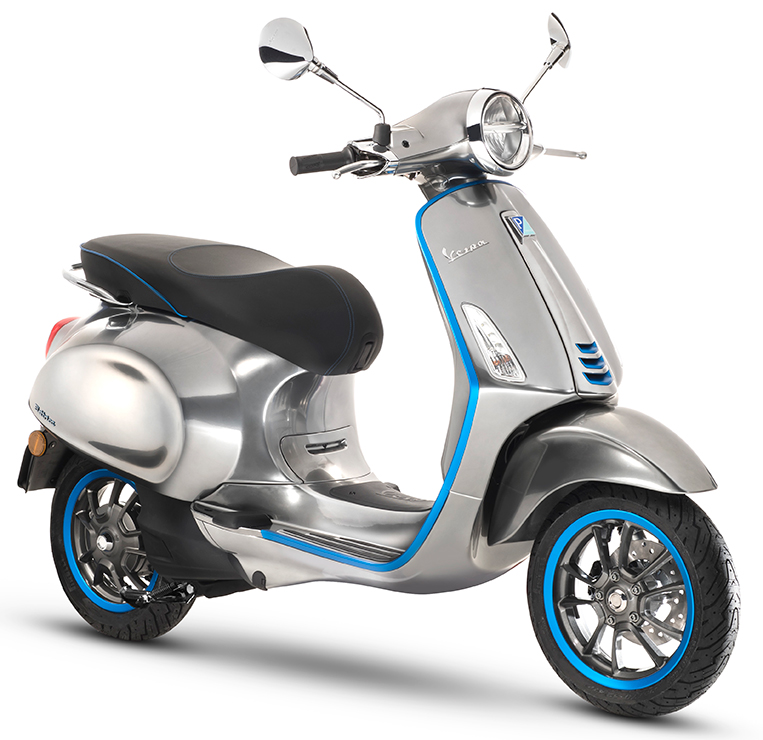 Fully embracing the future of mobility, Italian motorcycle manufacturer Vespa has unveiled a scooter that will run completely on electricity. Production for the Vespa Elettrica will commence in September, making it the brand's first-ever full-electric scooter. It will be assembled at the company's Pontedera facility in the Pisa Province in central Italy—the same factory where the very first Vespa scooter rolled off.
Do not let the appearance of this Vespa deceive you. While it looks a lot like its conventionally powered stablemates, the similarity ends there. The Elettrica's power unit, for one, uses an electric motor that produces 2kW of continuous power (and 4kW of peak power). As with all electric motors, acceleration is said to be instantaneous, thanks to a torque output of "over 200Nm." Ride-by-wire technology allows you to choose from two riding modes: Eco mode tempers the acceleration and limits the speed to 30km/h, while all hell breaks loose when you flick the switch to Power mode.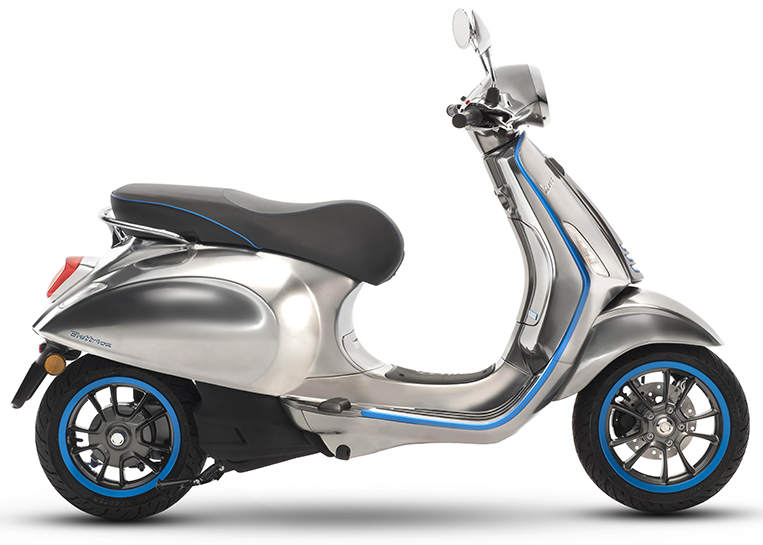 As for the power storage, Vespa uses a lithium-ion battery that needs only four hours of charging. A generator inspired by the Formula 1-derived kinetic energy recovery system recharges the battery as soon as you let up on the accelerator. The maximum traveling range is pegged at 100km. Vespa guarantees that the battery pack is good for 1,000 charging cycles—or over 50,000km to 70,000km. That's about 10 years of use, depending on your regular commute distance.
New features include an LED headlight, a revised rear light, 12-inch front and 11-inch rear aluminum alloy rims, a remote control key with bike finder function, and a USB power socket for charging your mobile devices.
When you download the Elettrica app on your smartphone, you can connect it to the so-called Vespa Multimedia Platform. This allows you to see text messages or phone calls through a 4.3-inch TFT display that adapts to all lighting conditions for better visibility. The same display also shows your speed, charge status and remaining range of the battery, and analytics pertaining to your riding behavior. Use the keys on the handlebars and you can answer or make calls—or even listen to music using the optional Jet helmet with built-in earphones and microphone.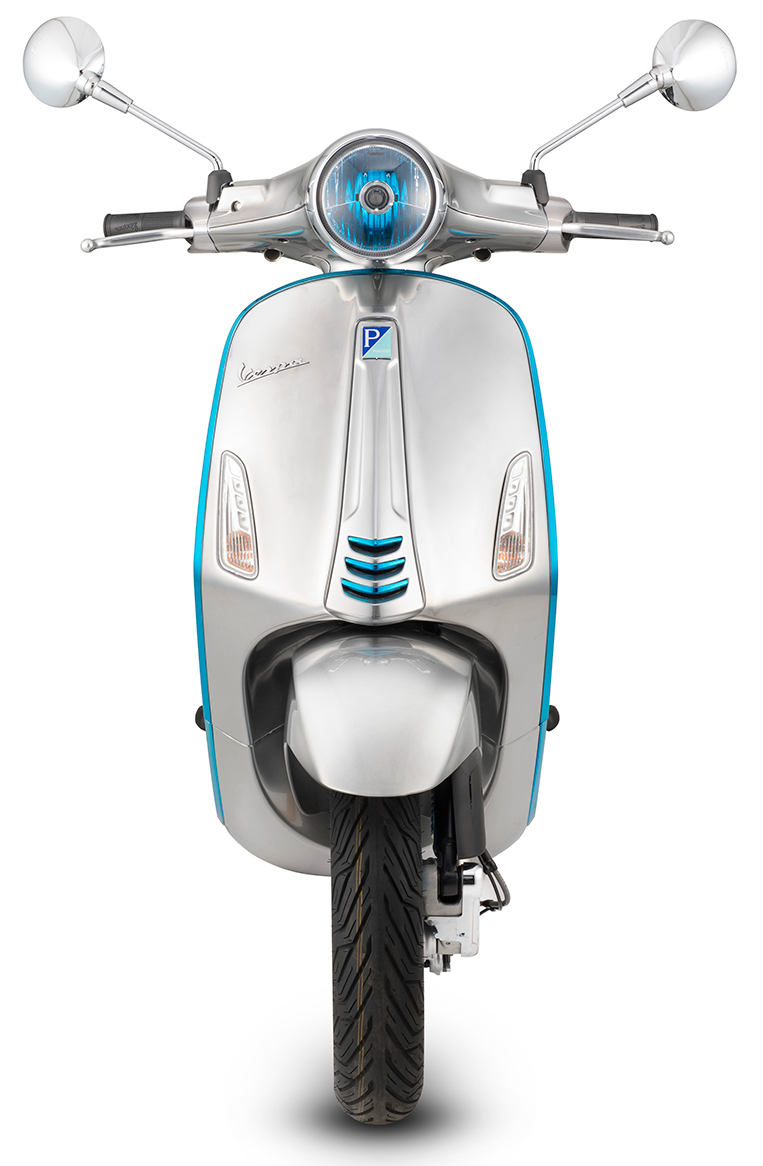 A hybrid Elettrica X version will also be built, using the same electric motor with a smaller battery pack but with a gasoline-fed generator and a three-liter tank that doubles the riding range to 200km.
Europeans will get first dibs on the Elettrica when it becomes available online by October. But after production gets into full swing later this year, the Elettrica and the Elettrica X will be made available in the US and Asian markets in 2019. Who's reserving one?