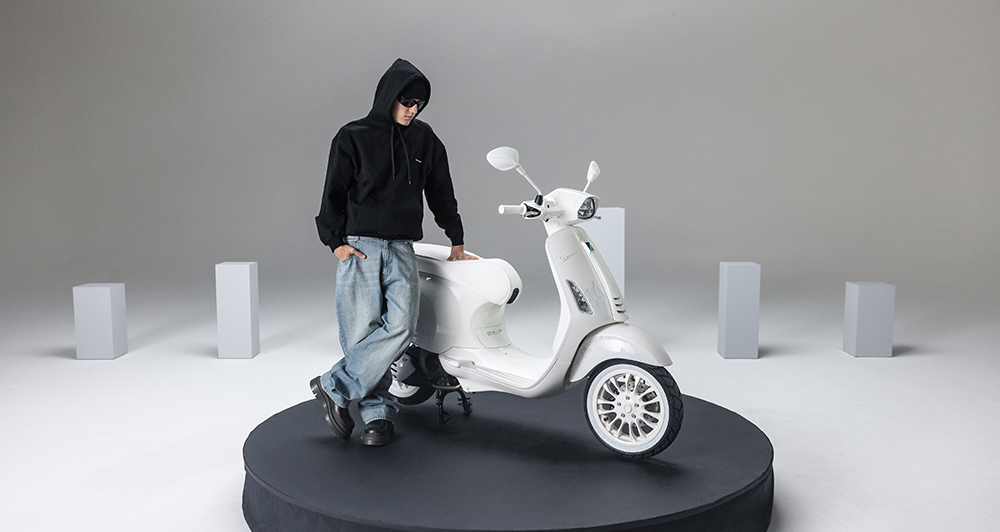 Vespa is no stranger to collaborating with big names from pop culture to create highly coveted special editions of their scooters. In recent years, the Piaggio-owned brand has proven the value of such partnerships, having had great success with the likes of the Christian Dior 946 and the Sean Wotherspoon Primavera.
These models are so desirable and hard to come by, in fact, that flippers can purchase them at MSRP and resell them with a hefty markup in a matter of days. And now, the latest pop icon to lend his name to the classic brand is Justin Bieber.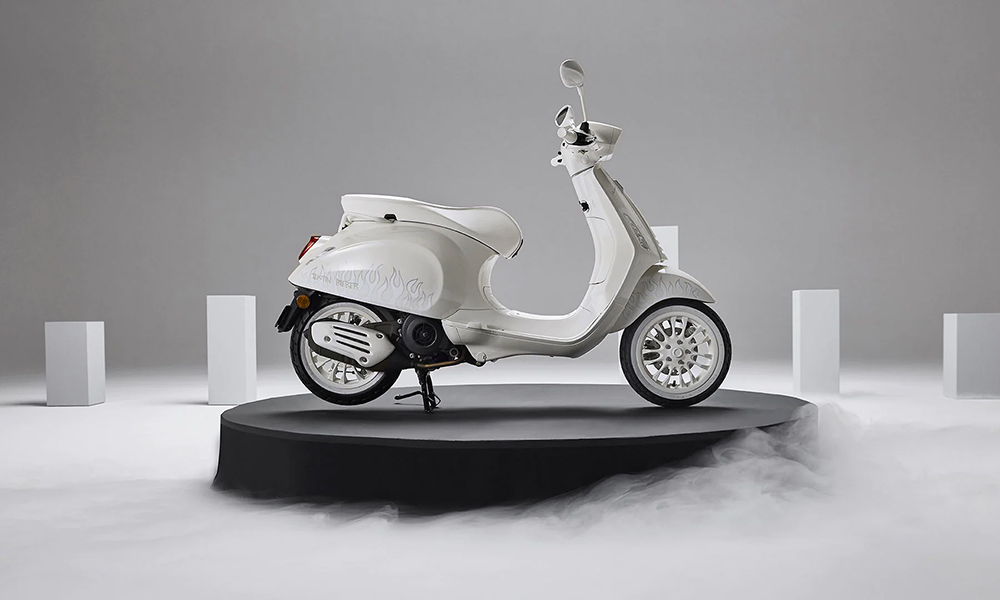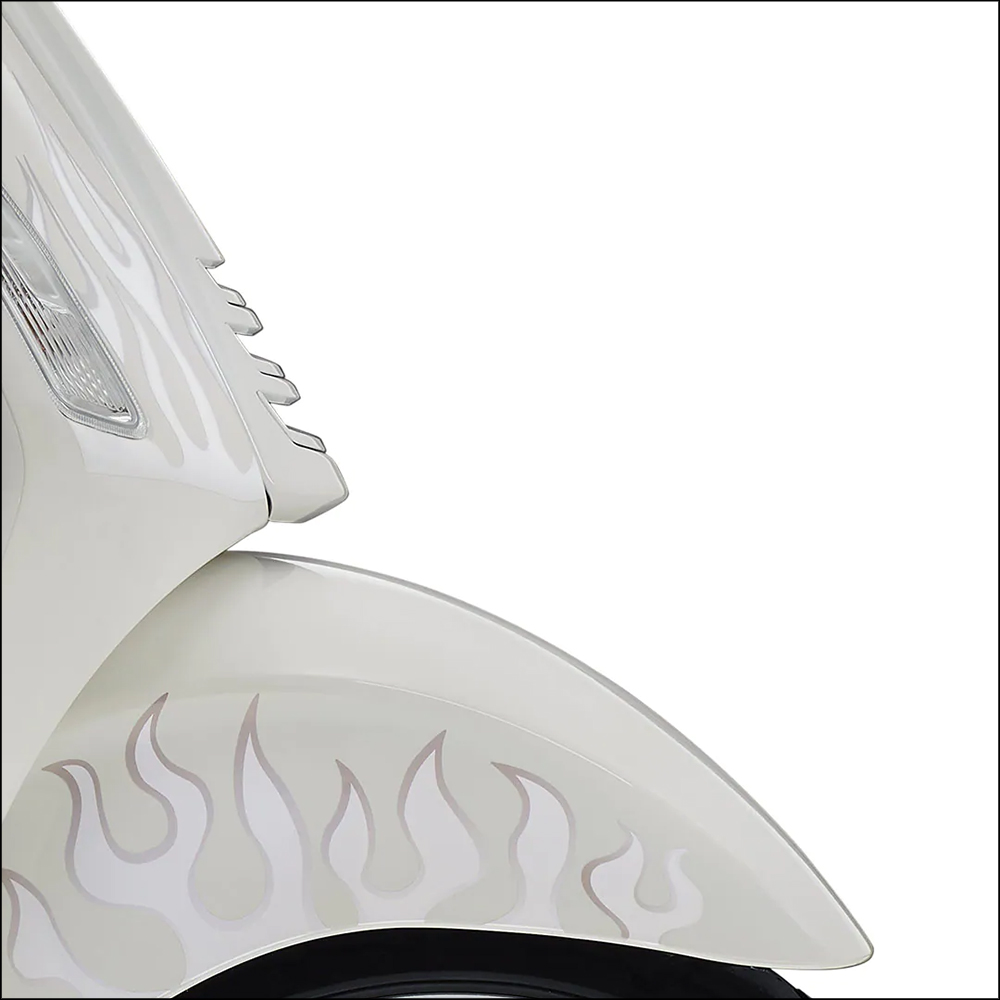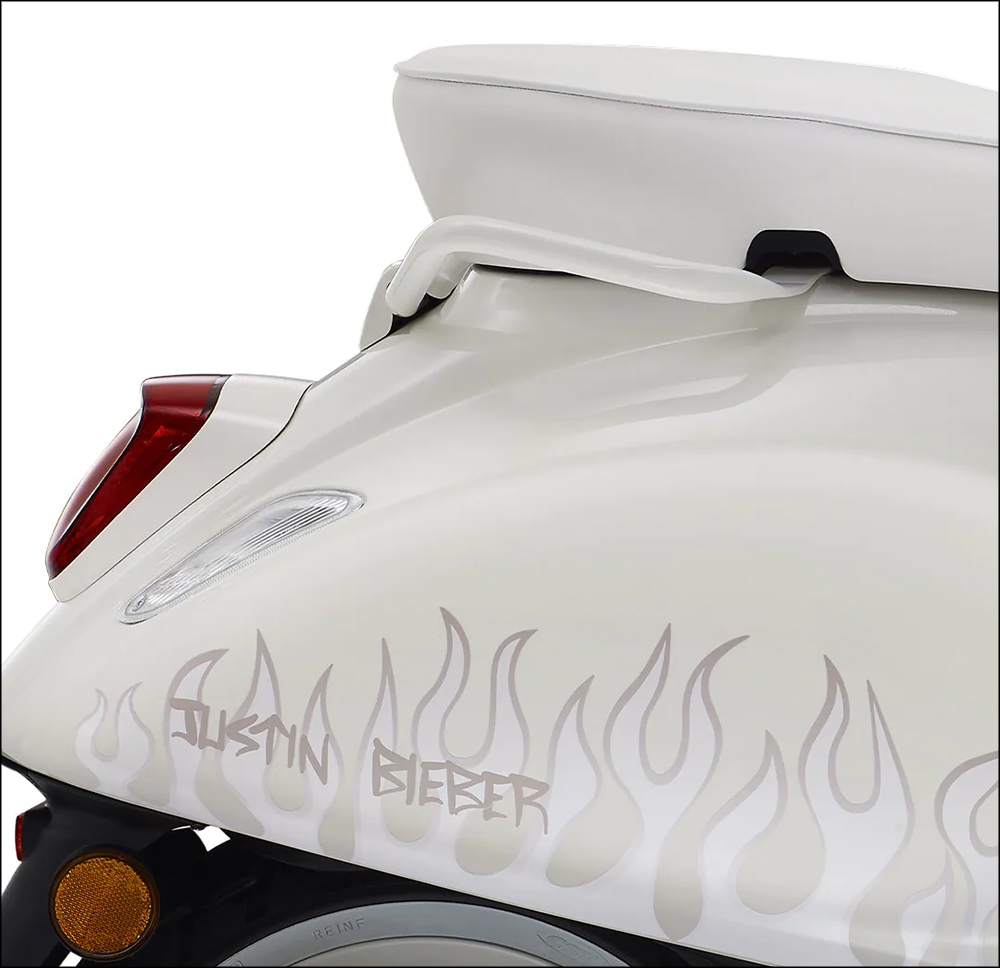 The offspring of this alliance is the aptly named Justin Bieber x Vespa. Based on the standard Sprint, this exclusive model gets design elements personally appointed by the singer himself.
According to Vespa, monochrome is the main style feature of this scooter. So, barring the red taillight and white-wall tires with black treads, the entire bike is finished in white.
Body? White with white flame and Justin Bieber decals. Chrome trims? All white. Seat, grips and wheels? Yup, you guessed it—white as vanilla gelato. An exclusive accessories collection to complete the ensemble that includes a bag, riding gloves, and a helmet was also announced alongside the bike itself.
As of this writing, there is no news yet as to whether the Justin Bieber x Vespa will be available for purchase from local dealers. Will you be lining up for one if it does?