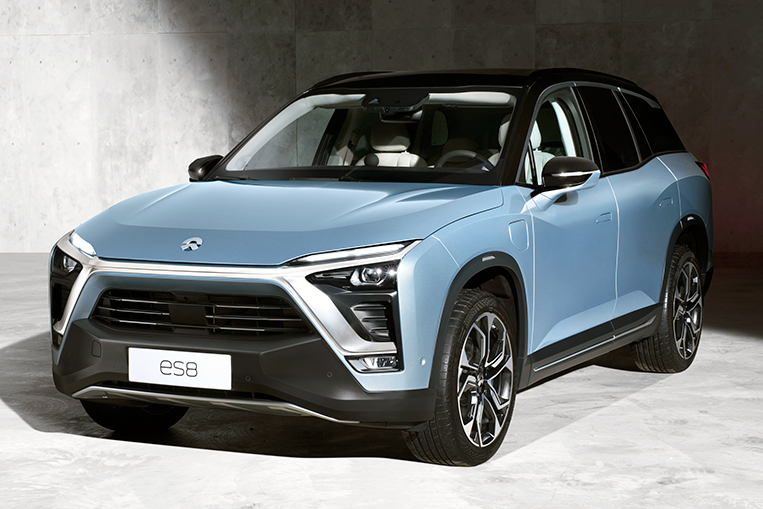 Until recently, Chinese automotive startup Nio was best known for its EP9 electric supercar, a lightning-fast machine that went on to set a new record for electric cars around the famous Nurburgring at six minutes and 45.9 seconds, annihilating petrol-powered rivals such as the Pagani Zonda R (6:47.50) and the Ferrari 599XX (6:58.16), and only narrowly missing out on the non-road-legal vehicles' overall record (which the McLaren P1 XP1 LM Prototype set at 6:43.22). Now, the company that counts Tencent, Baidu and Lenovo among its investors is aiming to enter the mainstream market and challenge companies like Tesla with its first true production car.
The Nio ES8 is a fully electric high-performance SUV with a 355km range as well as space for seven passengers. The over-five-meter-long and two-meter-wide full-size sport-utility vehicle was drawn up at Nio's design studio in Munich, Germany, in an effort to find a balance between modern Asian and more conservative European designs. The result is an imposing vehicle that carries traces of Citroen, Toyota and Volvo in its lines, while hidden door handles and the large touchscreen interface in the cabin are reminiscent of Tesla, a company the brand is aiming to compete against.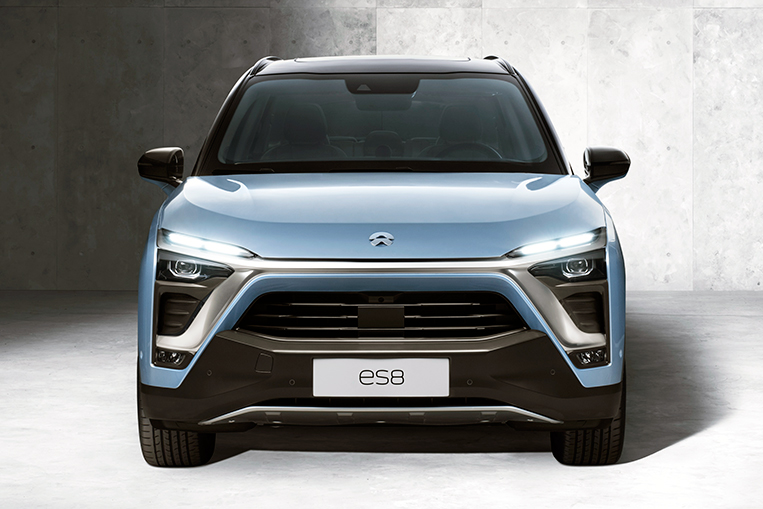 The body and the chassis of this Chinese contender are made of aluminum and ride on an active air suspension, with the car capable of going from zero to 100km/h in 4.4 seconds thanks to two electric motors sending 644hp and 840Nm to all four wheels. Those motors—one at the front and one at the back—draw their power from a 70kWh battery pack that Nio says can either be fully charged in one hour using a fast charger, or be swapped for a new battery pack in only three minutes. To facilitate the latter option, the company is planning to build around 1,100 battery-swapping stations all across China by 2020. Each one of these stations will be able to handle 70 battery changes per day, with the cost being managed through a subscription model that customers can sign up to.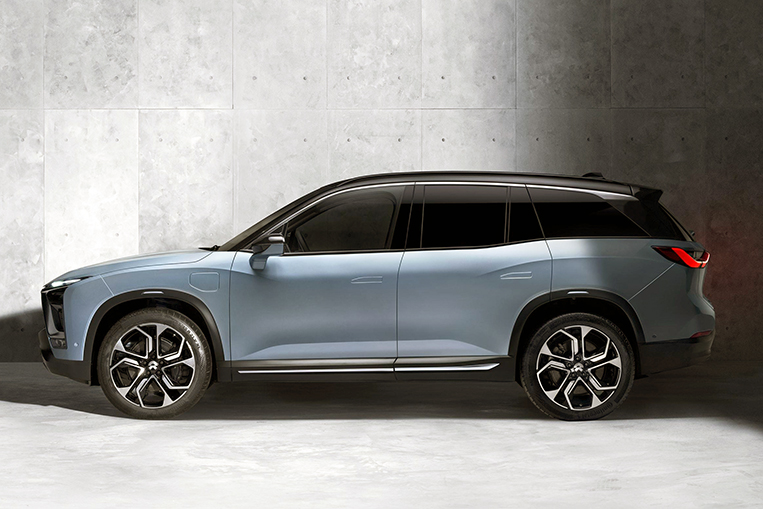 On the inside, the ES8 is packed with the latest technology, including what Nio claims is "the world's first in-car AI system," called NOMI (pronounced 'Know Me'), and an advanced driver assistance system by the name of Nio Pilot. While the driver can talk to cloud-computing-powered NOMI to control various functions, the Nio Pilot will make sure that the SUV doesn't crash when he's doing so. Powered by Mobileye's EyeQ4 chip and relying on five cameras, 12 ultrasonic sensors and five radars, the feature includes functions such as adaptive cruise control, automatic emergency braking and lane-departure warning, with more advanced functions to be added later via software updates.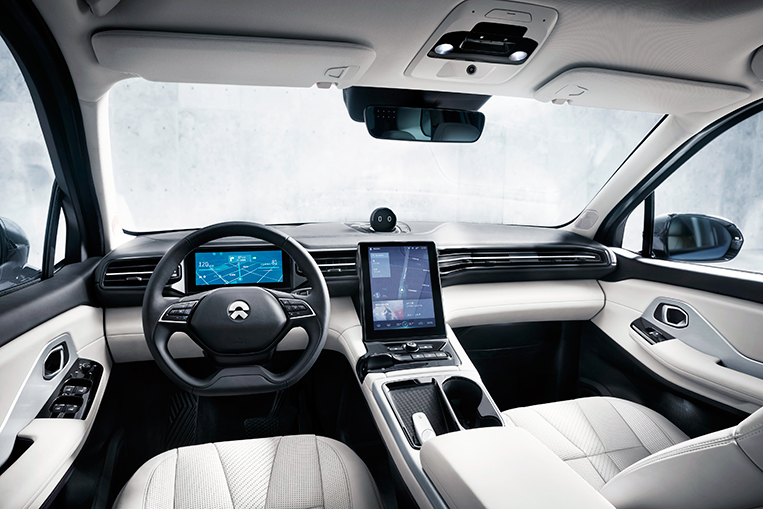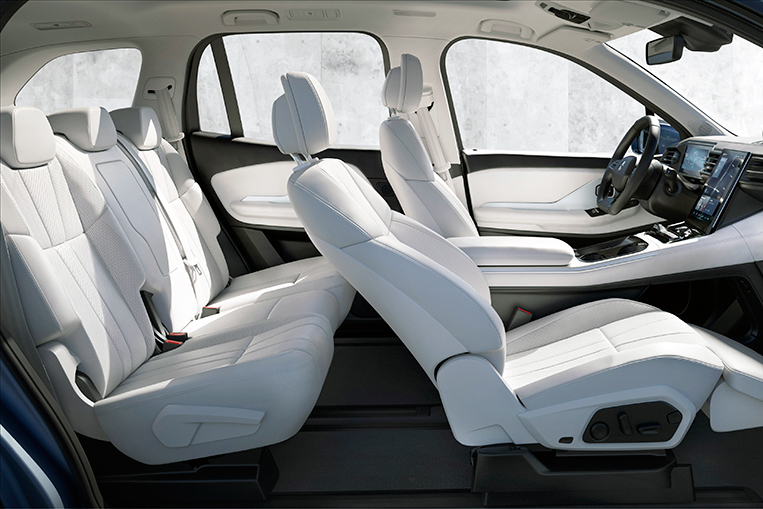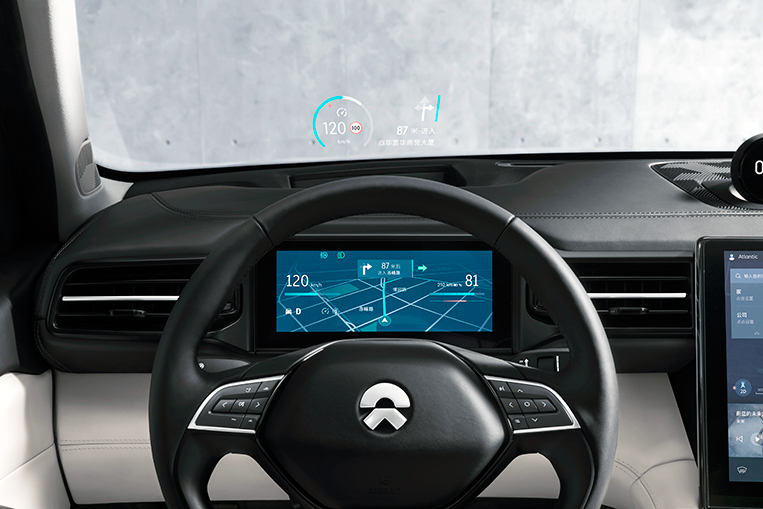 The ES8 will go into production next year, with prices starting at 448,000 Chinese yuan (P3,417,000), which is around half what a Tesla Model X will cost you in China, and that's before any government subsidies and incentives are applied. Unfortunately, for now, the company is only planning to sell the car in China itself, where customers can use a special mobile app to customize and order their own ES8. However, there's a good chance the car may also become available elsewhere if things go well, with exports to regions like Europe said to be an option.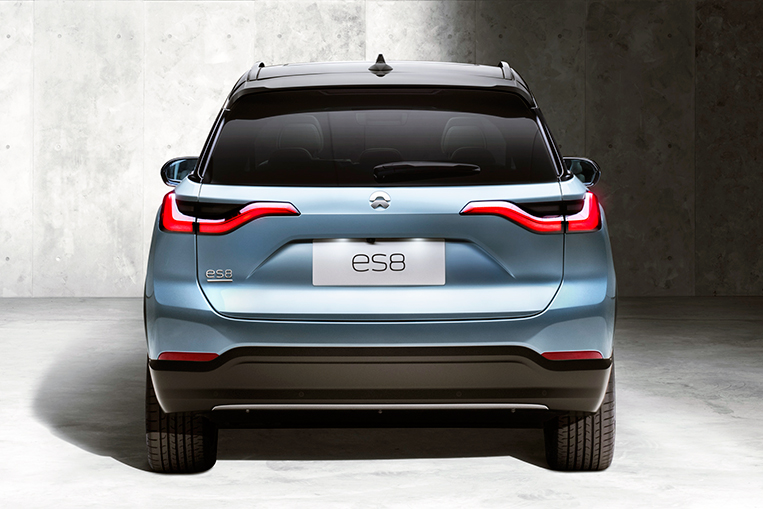 The company is claiming that the ES8 will achieve a five-star safety rating under the Euro NCAP system, and that around 50,000 units are scheduled to be built annually at Nio's plant in Hefei, with additional production capacity being possible if required. The first 10,000 customers can order a special "Founder's Edition" model. Meanwhile, all cars are customized and made to order, meaning your car will only be assembled once you hit the order button on your app.
We certainly would like to see more electric cars on our roads here, especially with the revised excise taxation on automobiles fully exempting EVs. This Chinese entry into the electric revolution seems like a car worthy of a closer look. Now we just have to wait until it gets here.