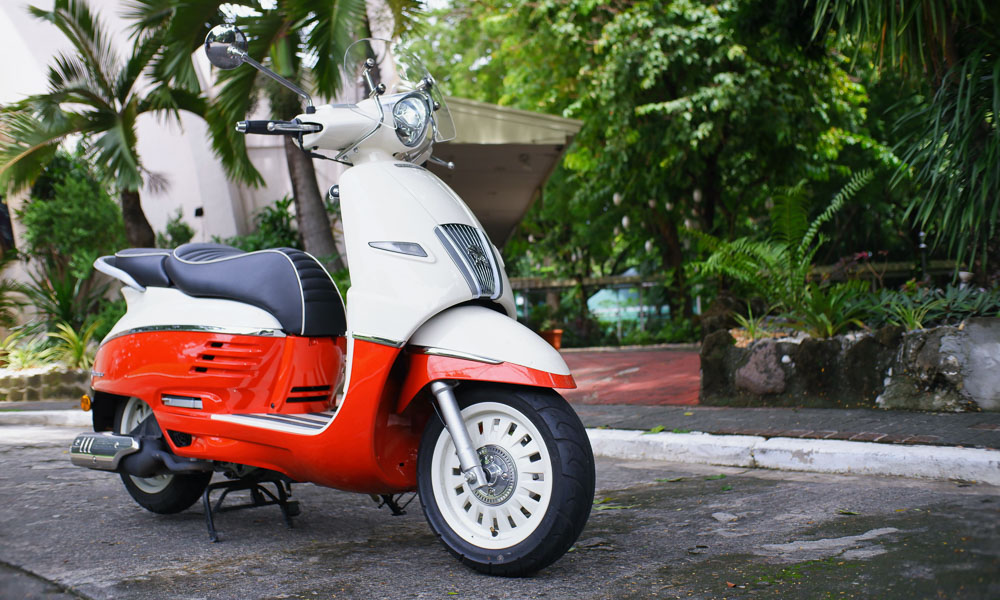 "Anemoia," coined by writer John Koenig in the Dictionary of Obscure Sorrows, refers to nostalgia for a time you've never known. As the world becomes ever noisier and more stressful, with the constant presence of social media taking a toll on our mental health, you'll often hear people talking about how life was simpler "back then." Before the Internet, before GrabFood, before endless deadlines and bills, there was radio, analog phones, and slow-cooked food.
Talking about cars and bikes, my early years saw me gawking at box-type Mitsubishi Lancers and envious of the neighbor's Honda Cub. The family car was an early '80s Toyota Corona, woefully underpowered, no power steering, manual windows, and could barely wheeze its way up Kennon Road. Sometimes, we'd ride around in my lola's 1970s-era Volkswagen Beetle, a charming little car that had perforated seat upholstery, with no A/C, and relied on window vents for air circulation.
Happy times.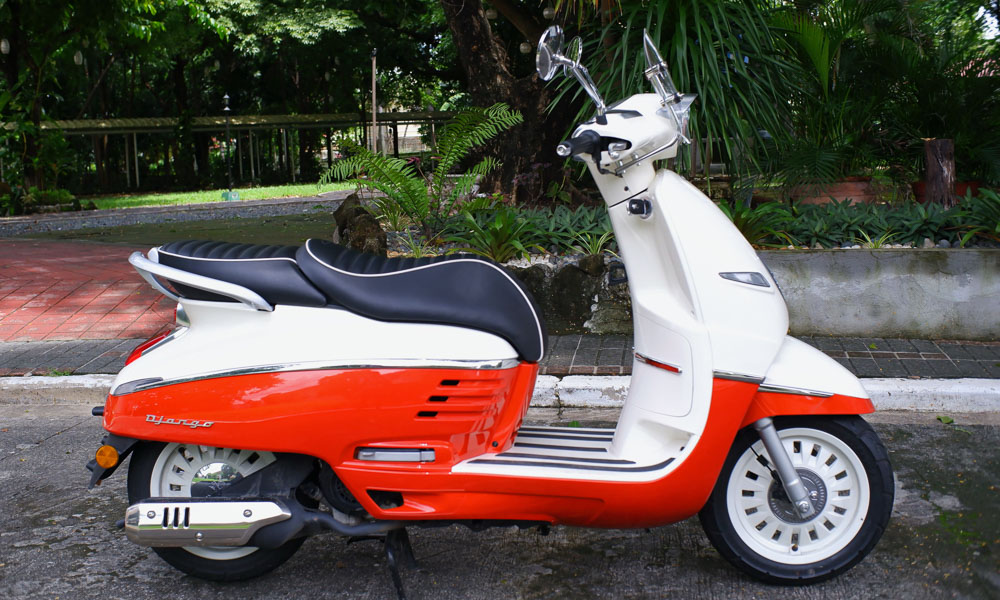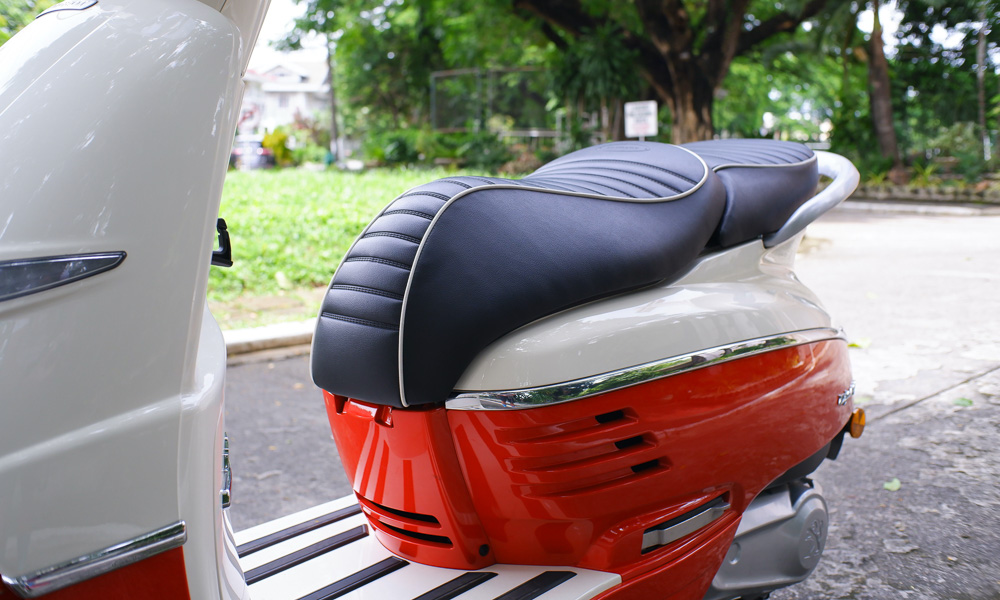 With the Peugeot Django, it's an invitation to go back even further in time, to a period just shortly after World War II. Europe was on the mend, the Cold War was heating up, people dressed smartly, and car and motorcycle design was all about swoopy curves and tasteful bits of chrome: a nod to the early years of the jet-fighter era and the ongoing space race. In 1955, Peugeot launched the curvaceous S55, which would be the Django's spiritual forebearer.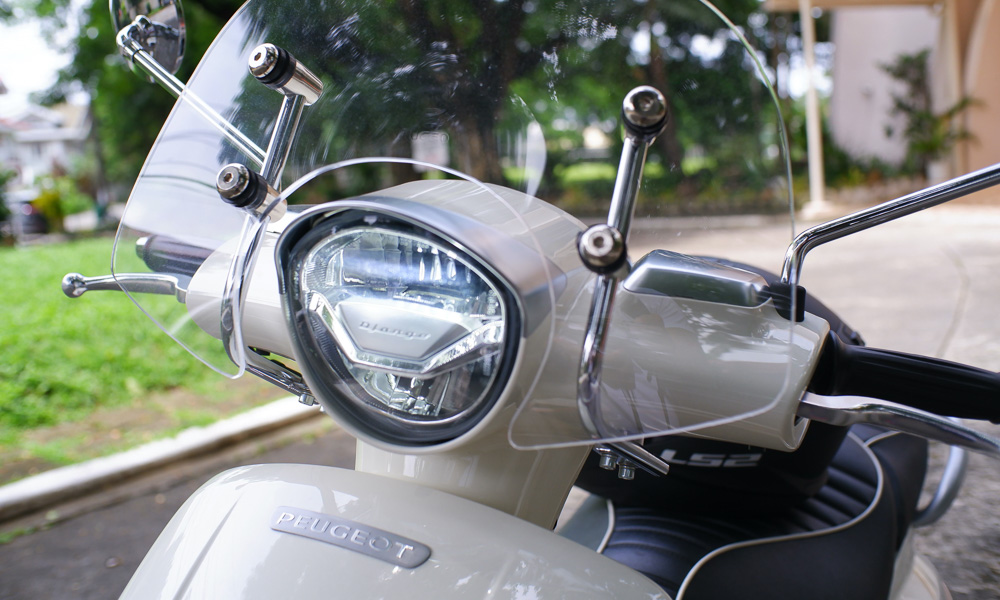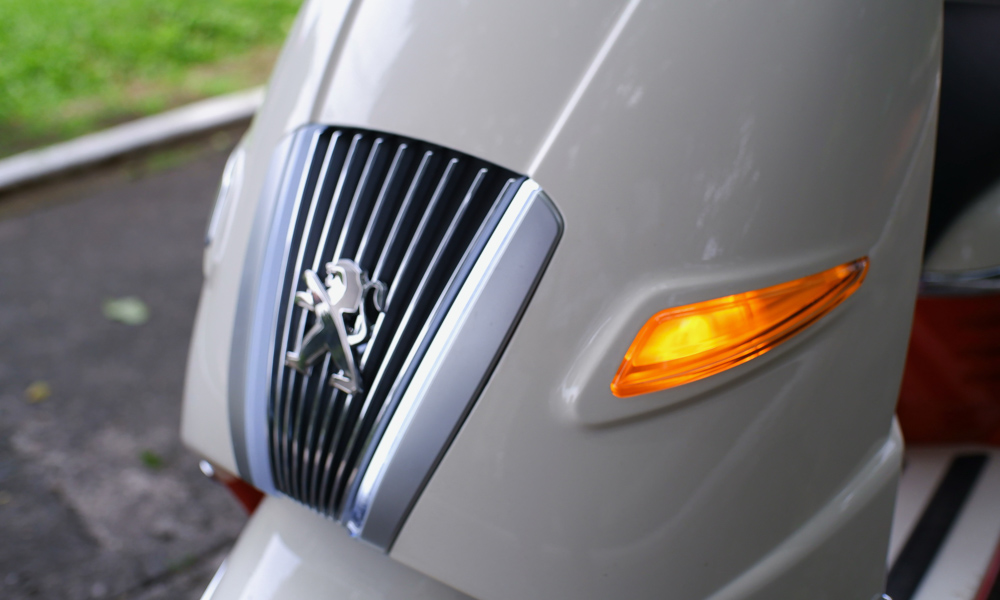 You can't look at the scooter and not fall in love. From the little slat grille flanked by LED strips to the bulbous engine compartment and alloy wheels masquerading as steel rims, it's like it stepped out of a time machine from the '50s. Or perhaps wandered off the set of the next Cars sequel.
It's cheerful and stylish, a design exercise that also manages to be practical. It has a wide floorboard with anti-slip strips, genuinely comfortable leather seats that look custom-made, and underseat storage big enough for a full-face, size-large helmet. Assembled in Vietnam, the fit-and-finish on the Django is a cut above cheaper Japanese bikes.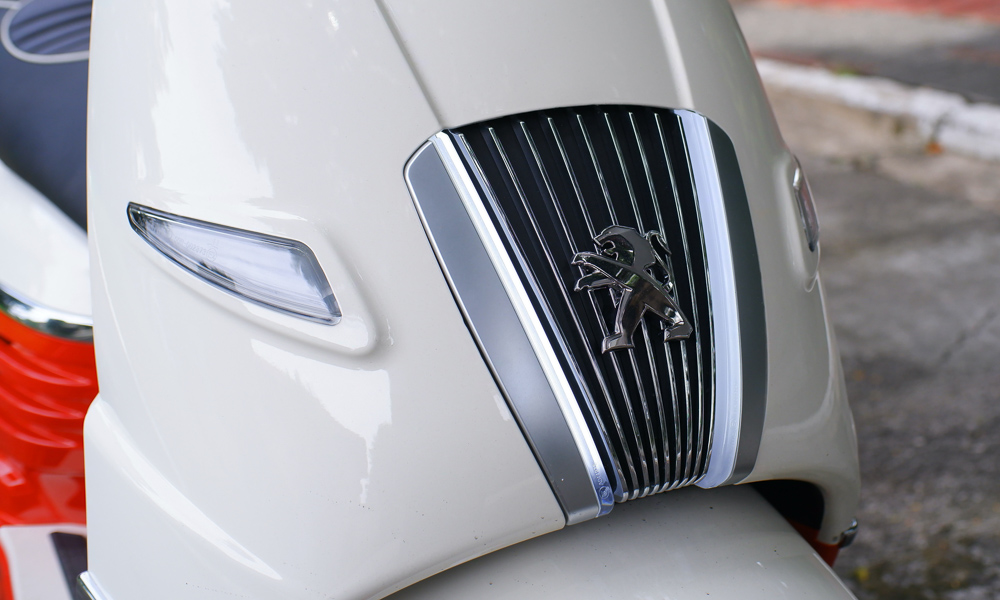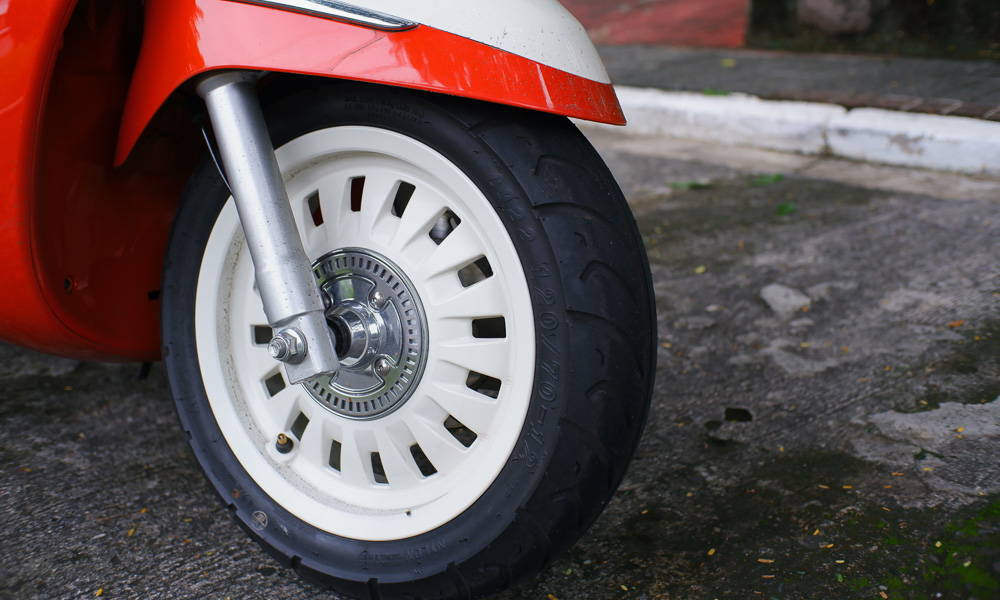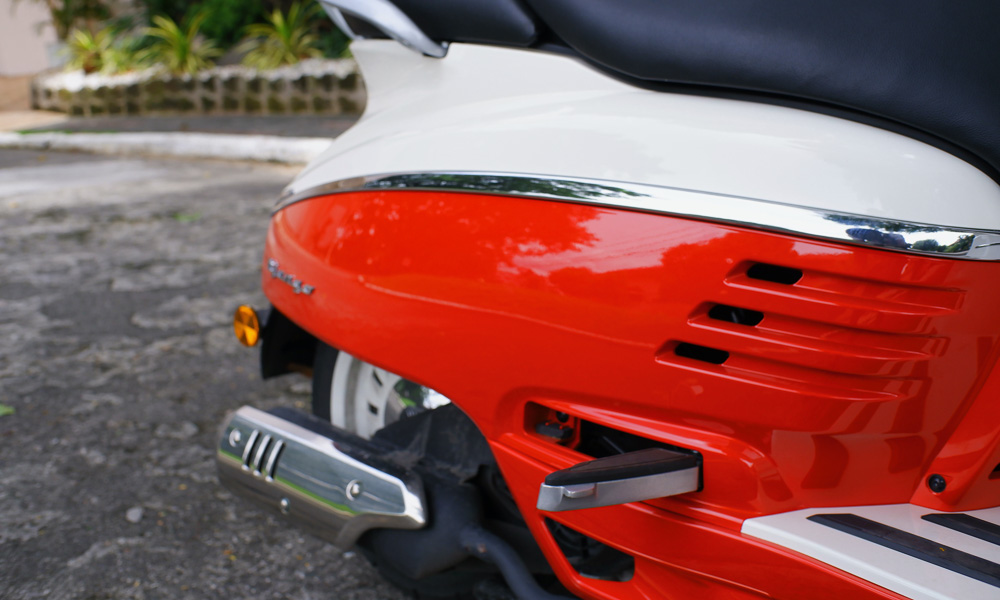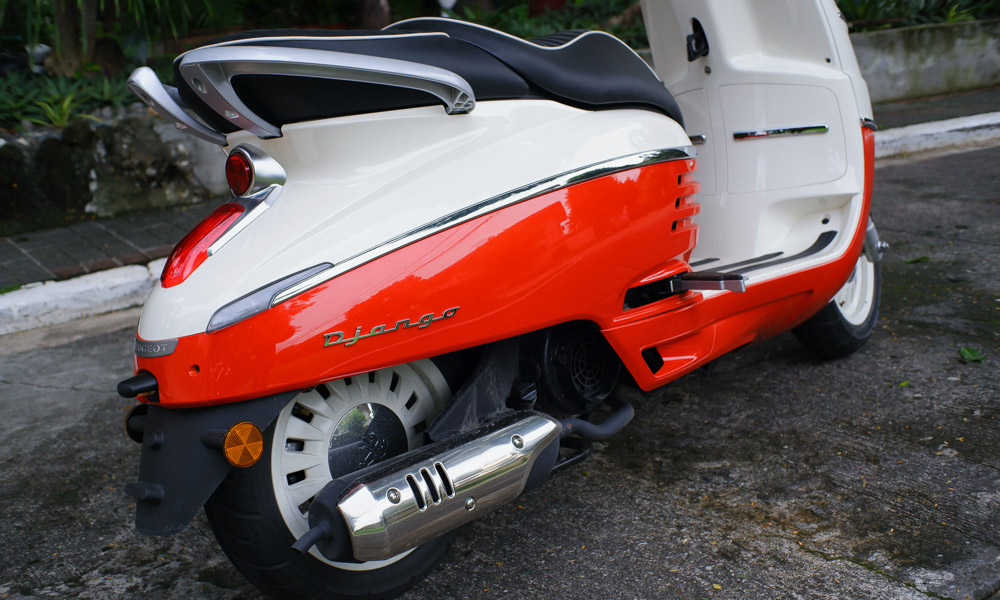 A 150cc, Euro-4 motor purrs out 10hp, and while the scoot weighs a rather hefty 140kg, it likes to rev and has enough oomph to quickly get you up to speed. It also benefits from modern electronic fuel injection for syrupy power delivery, although I wouldn't mind an old-fashioned carb if only to match the styling. Missing is an old-school kick start, though, which I find to be a very useful feature even in this day and age.
The top speed is somewhere around 100km/h, but more important is how stable the bike feels. One doesn't expect a retro-styled bike to be a handling machine, but the firm suspension and steering give you enough confidence to hustle when needed. The brake feel from the front and rear discs is solid, engaging with just a little pressure on the levers. ABS is standard and engages on the front wheel.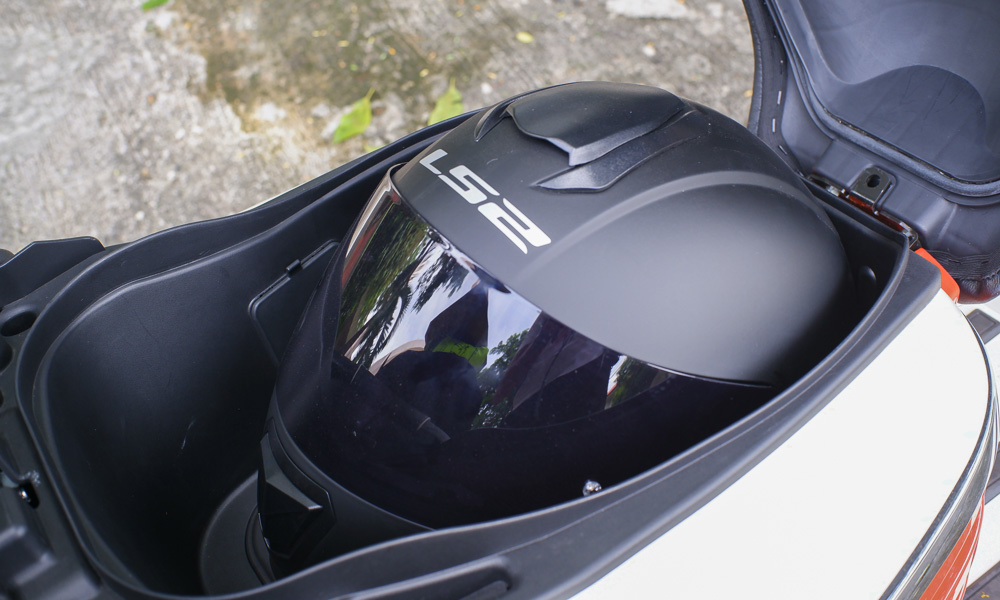 The turn signals even have a "beep-beep" sound so you don't forget to switch them off after you finish your turn. But weirdly, it doesn't have an engine kill switch. Or maybe Peugeot decided you don't need one since an interlock kills the motor the moment you swing out the side stand.
Two door panels down by your feet swing out to reveal the gas cap and a small glove compartment. There's no place to hold your drink or cell phone, though.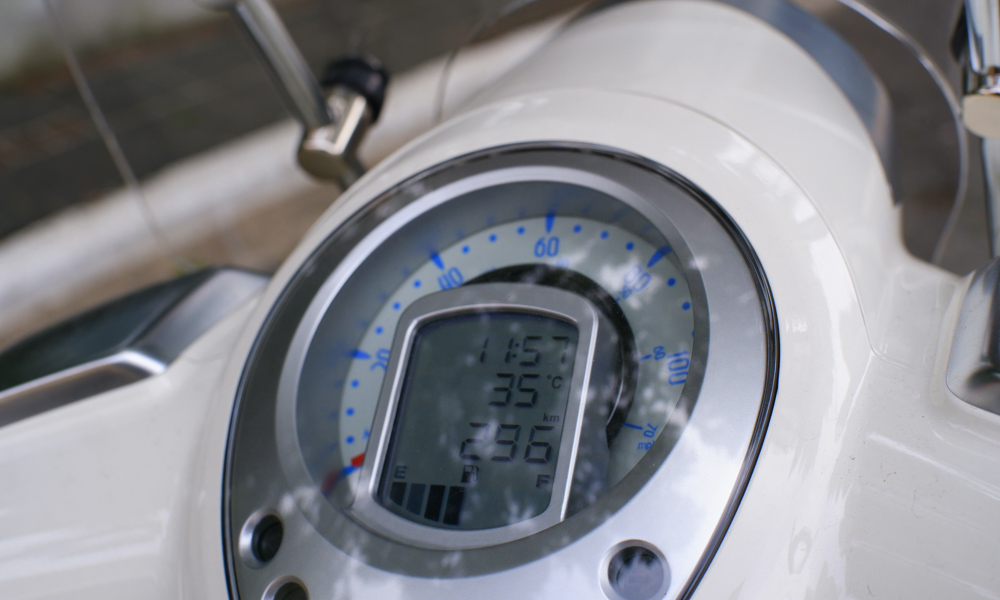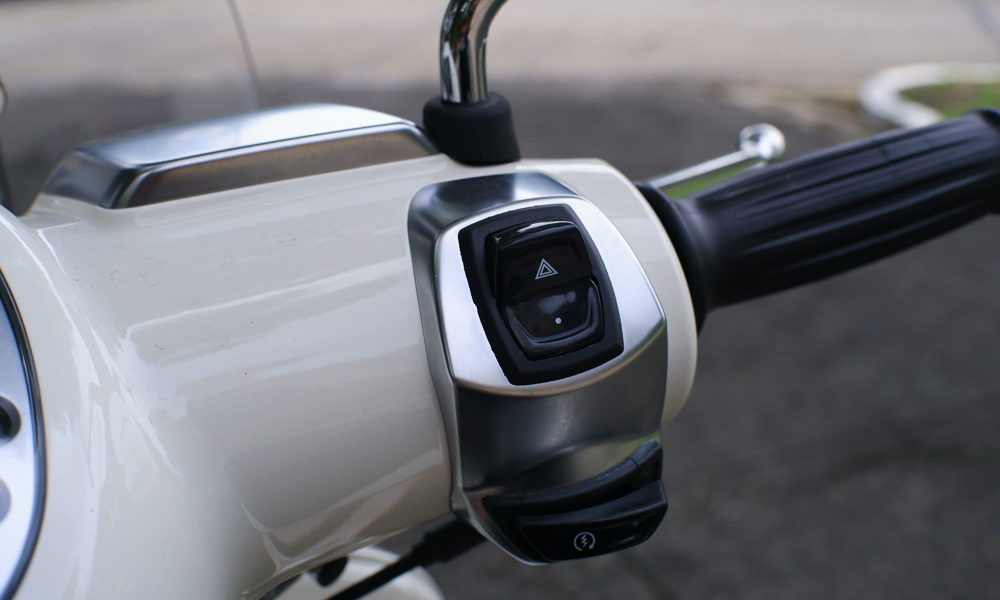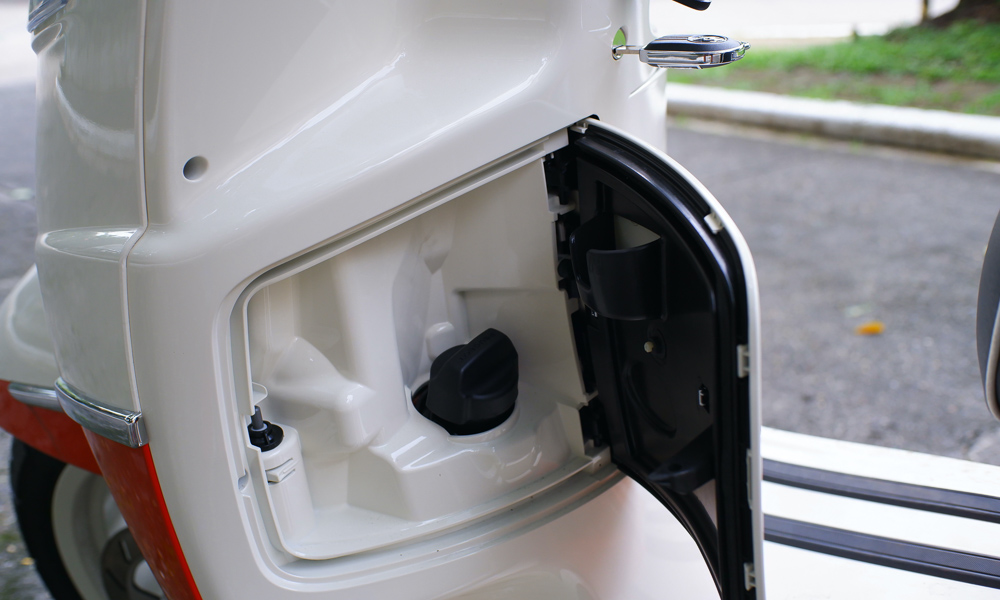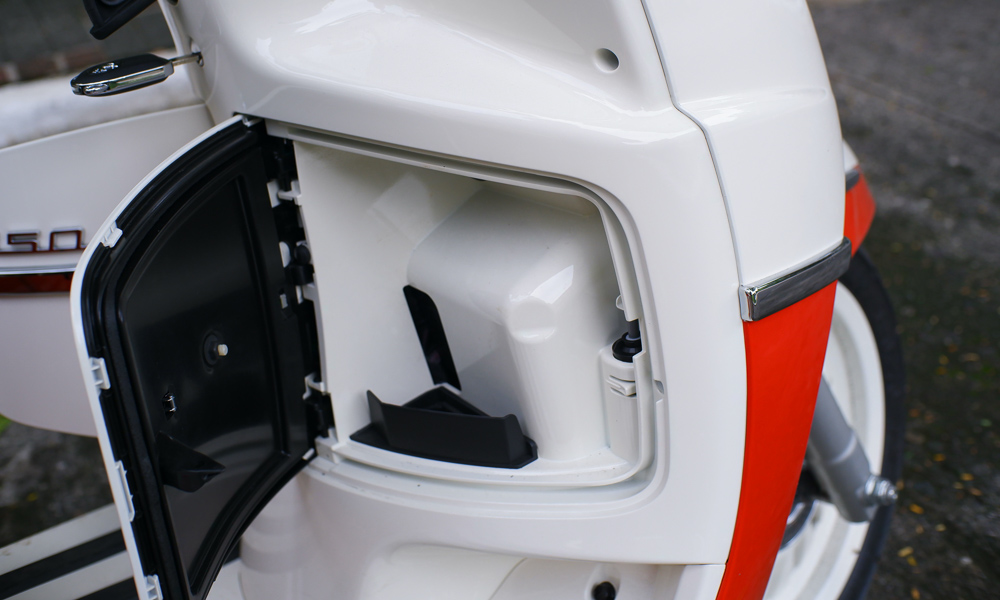 The semi-digital instrument panel presents basic information with an analog speedometer going around an LCD screen for time, fuel level, and odometer. It's ringed at the bottom by a bunch of idiot lights for the ABS and the check engine, among others.
The handle grips feel substantial and have bar-end weights to mute any vibration coming from the motor. At wide-open throttle, there's just the slightest hint of rumble under the seat, but otherwise, the chassis feels solid.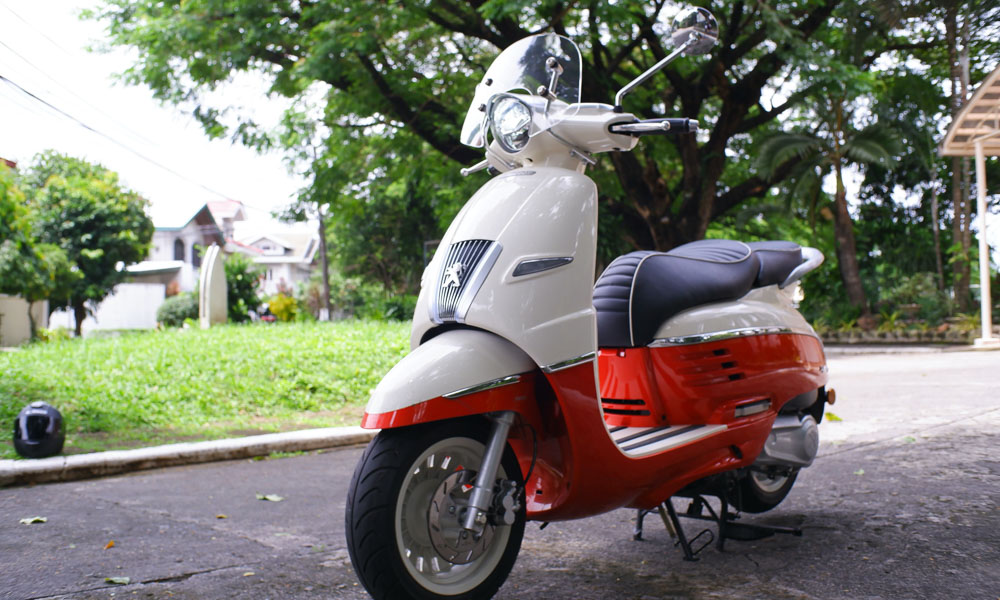 Brought in by Motostrada, the Django in the two-tone color scheme we tested retails for P216,800. Like that other popular retro brand from Italy, the Django puts a premium on styling and attention to detail, while covering the basics of what's expected of scooters these days. Many buyers won't even have been born yet in the years that the S55 puttered about on the streets of Paris, and that's okay.
A beautifully styled homage with reliable, modern technology will always bring a smile to people's faces as you cheerfully pass them by.