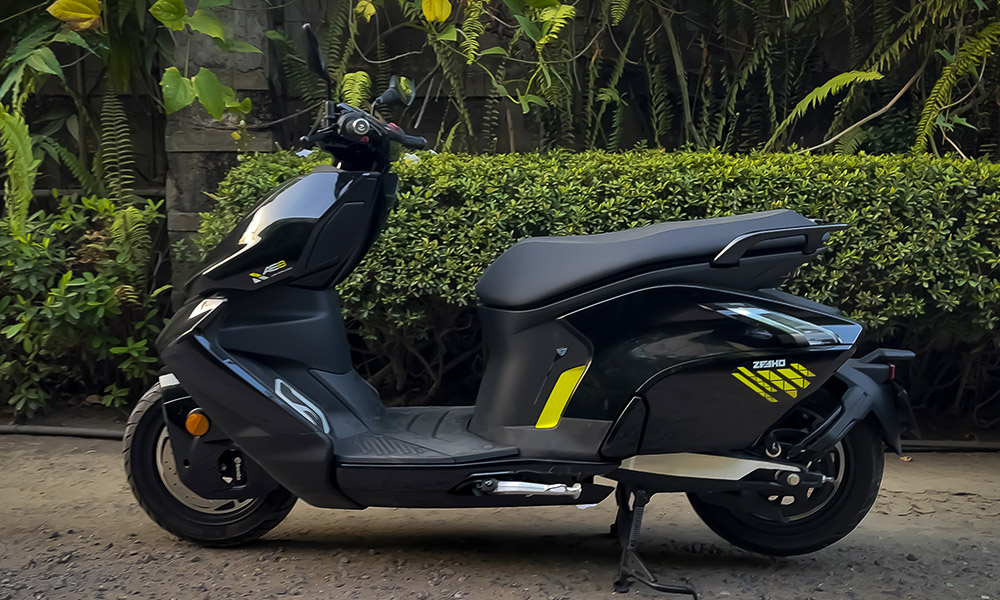 Electric scooters aren't new here in our country. They, along with e-trikes and e-bikes, have proliferated in the market for years now. And while many Filipinos have embraced it, offerings remain mediocre.
Being slow and short-ranged, these don't seem to be a viable solution for those who intend to move away from their fossil fuel-burning motorcycles. But it looks like there is an alternative now.
The Zeeho AE8 isn't the first e-scooter sold in the country. There are many offerings available if you look for them. But most of the available options in the segment are rebadged models from various Chinese EV makers. And this is where the AE8 shines.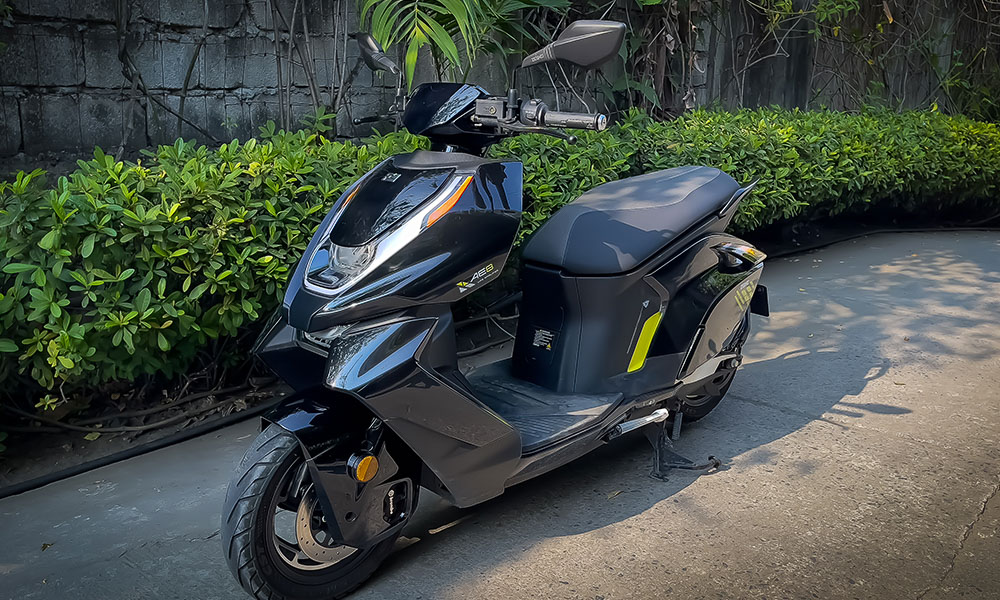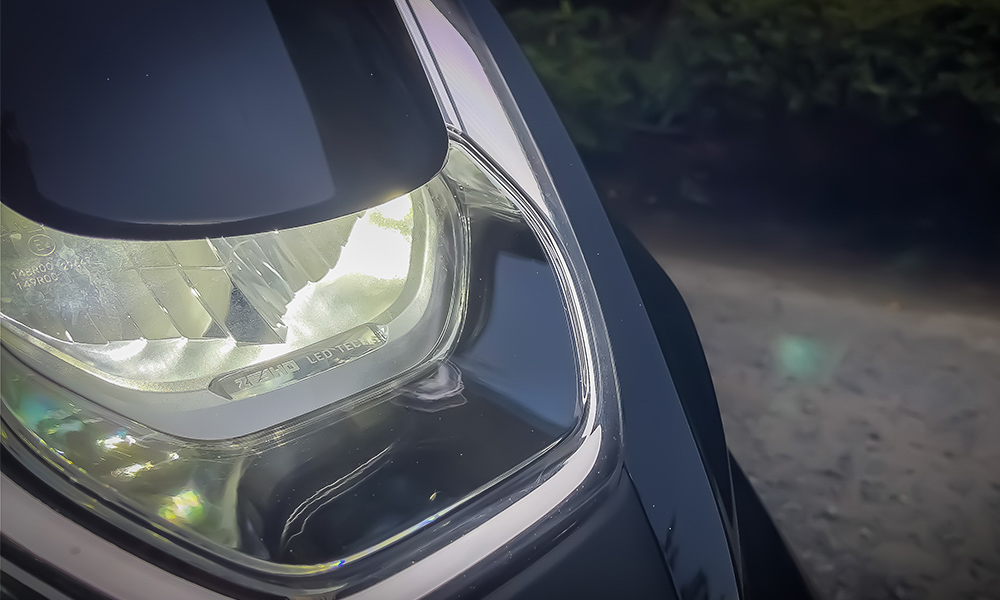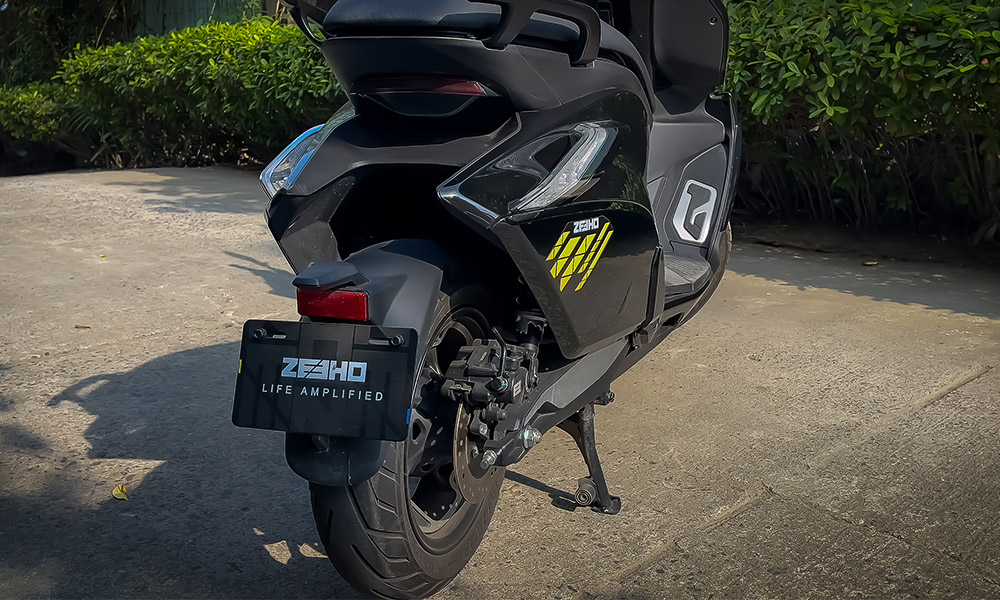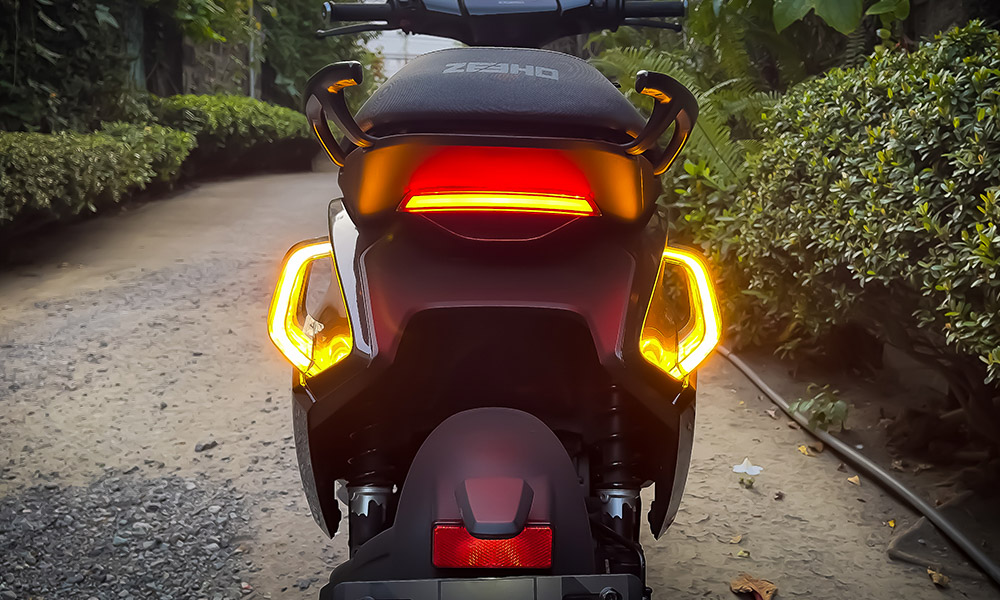 The e-scooter from the CFMoto sub-brand doesn't resemble any of its competitors. It has a unique design that doesn't appear out of place when parked beside an ordinary scooter. But it certainly stands out.
The leg shield's two-tier design makes it look wide and imposing. The side mimics the silhouette of a big bike. And the edgy rear design makes it look like a sport bike. It doesn't call much attention to itself, yet you can't help but glance at how sleek this e-scooter is.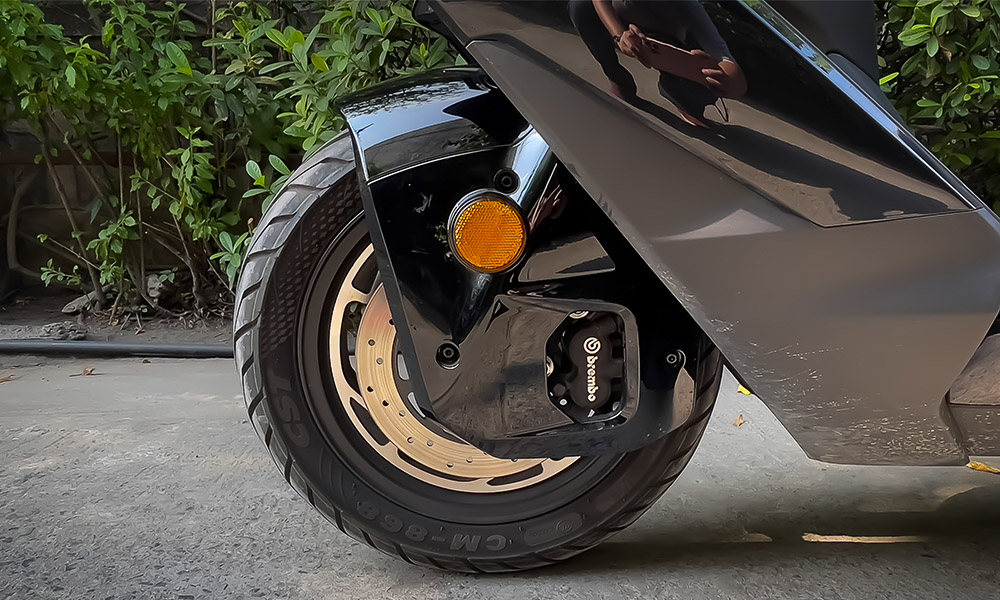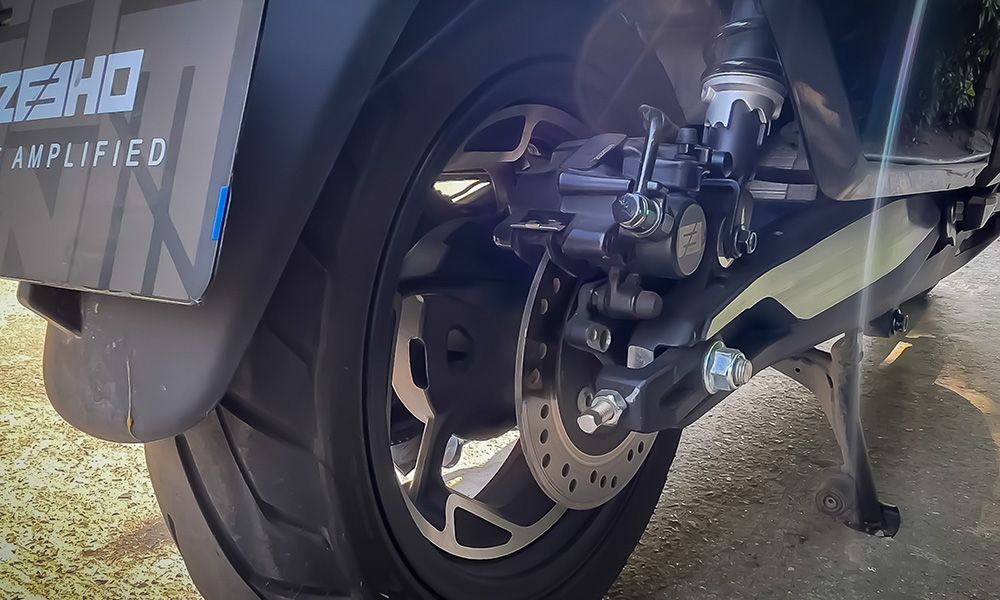 The 12-inch rims come with a two-tone finish, wrapped in 100/80 and 120/70 rubber at the front and the back, respectively. The AE8 has a five-inch LCD instrument cluster, showing all the pertinent information that you'd need. Behind the leg shield, you won't find a keyhole or a switch.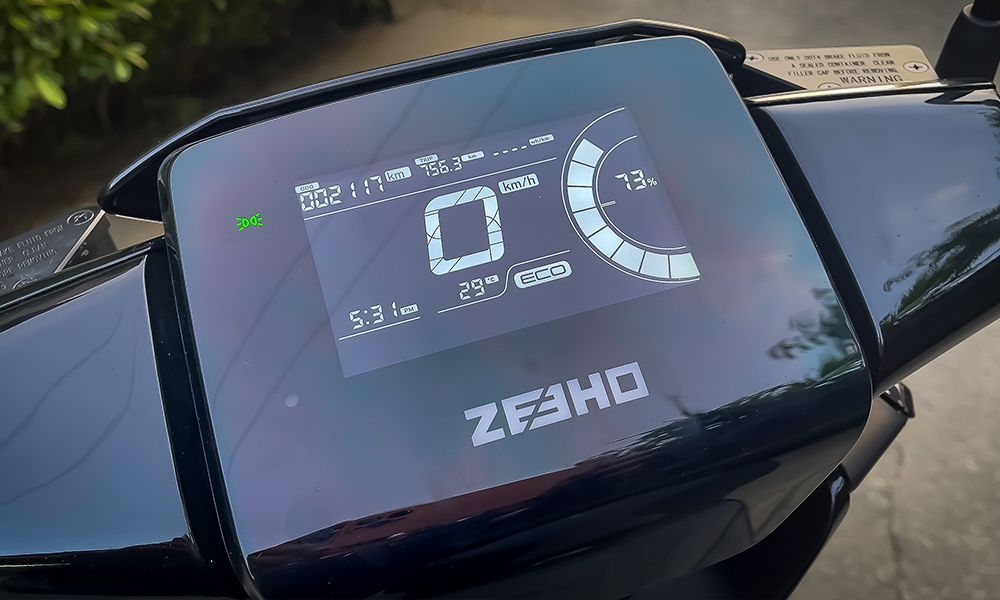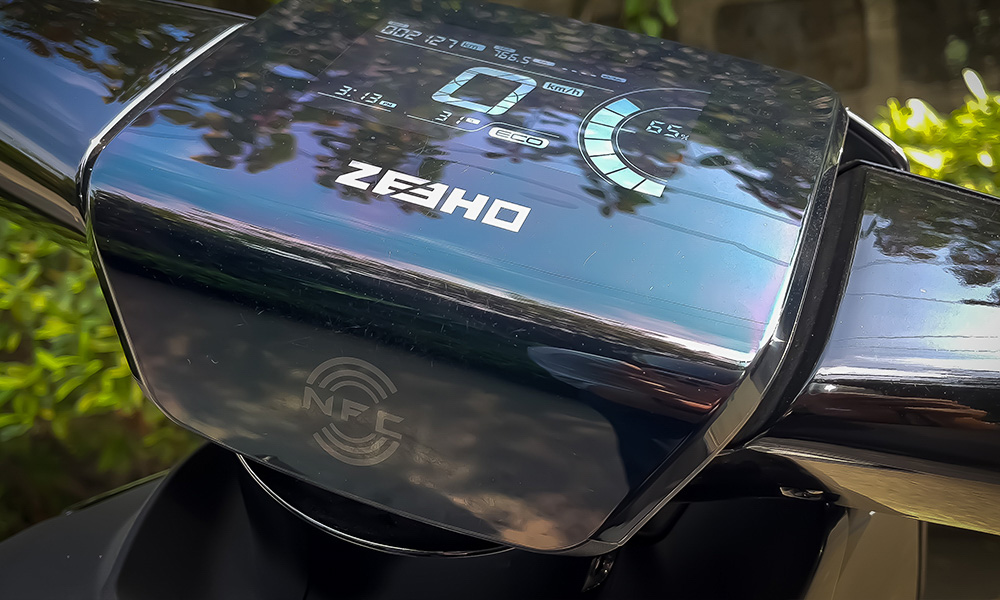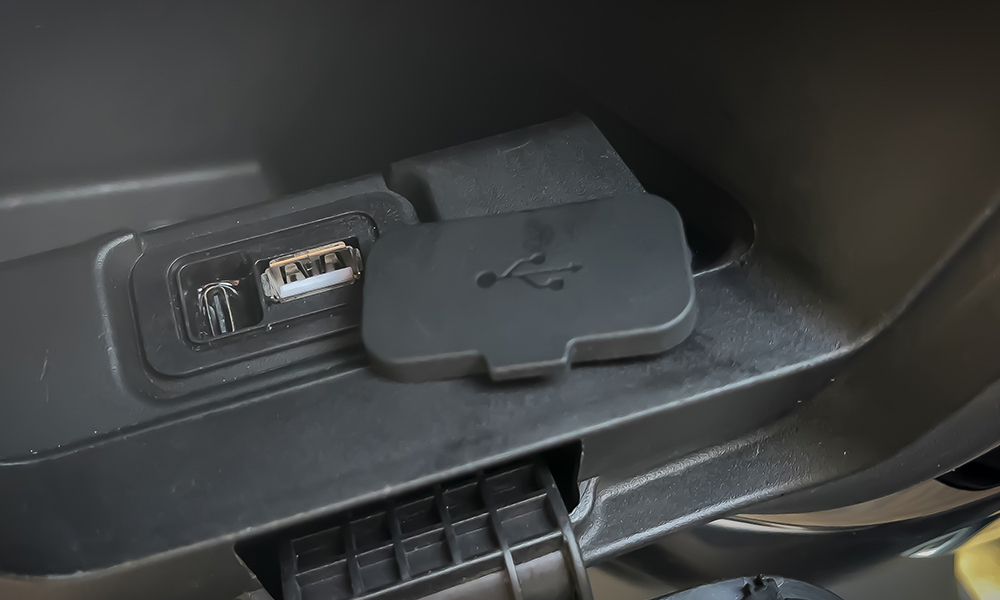 That's because the Zeeho has a trick up its sleeve. It is turned on or off using a digital key card that can also be programmed into your smartphone. There is also a small compartment box complete with USB-A and USB-C ports.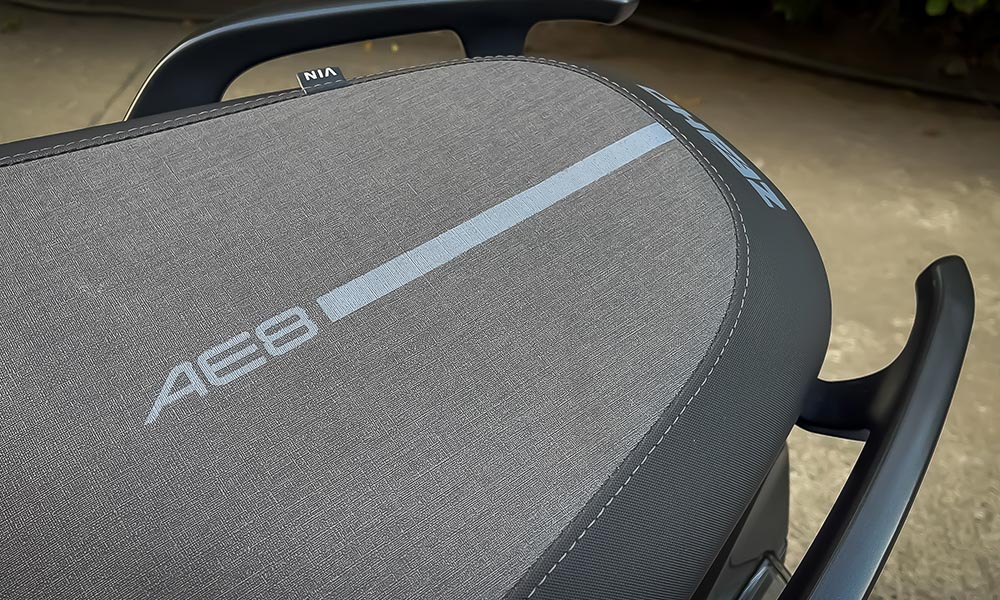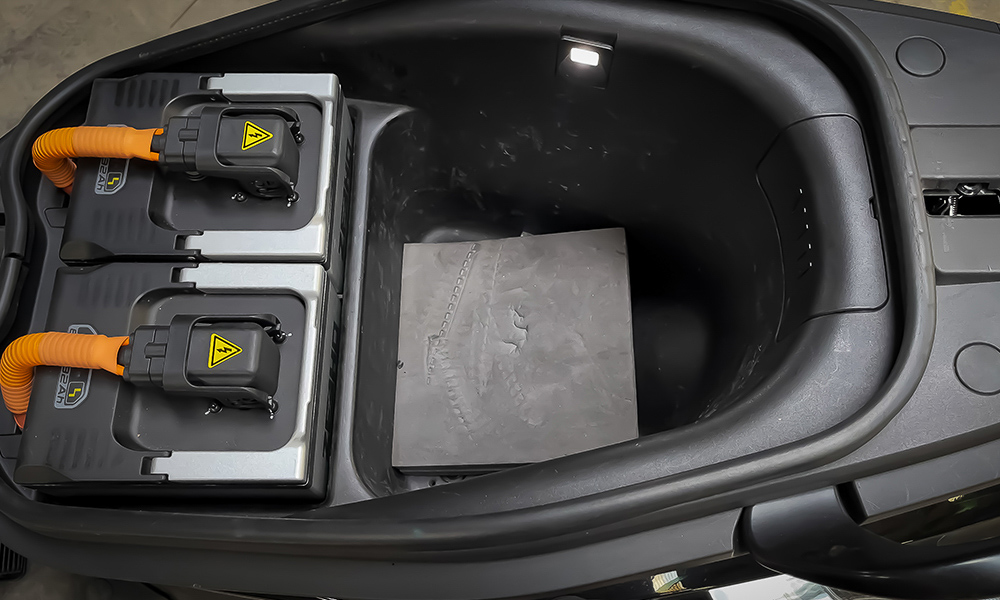 A great riding position is made comfortable thanks to the well-padded and nicely upholstered saddle. Open it up and you'd find two lithium-ion batteries. However, there isn't enough space as you can't even fit your helmet inside.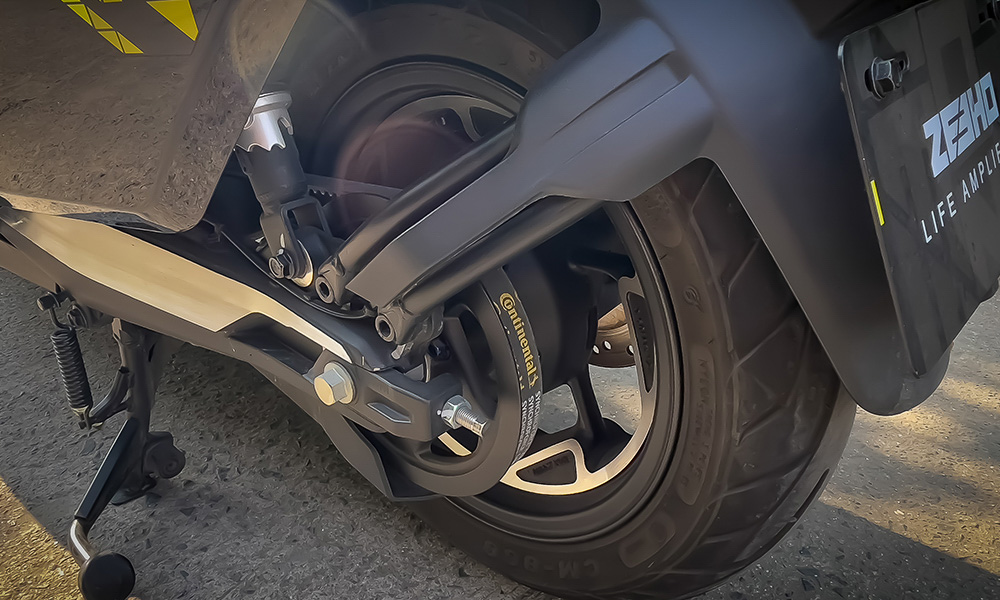 But the thing that sets the Zeeho apart from other e-scooters is its powertrain. Instead of a hub-mounted motor, this has a mid-mounted, liquid-cooled motor. Power is sent to the rear wheel through a Continental drive belt, just like some big maxi-scooters. This ensures that all 12.5kW or 16.76hp is delivered as quietly and smoothly as possible.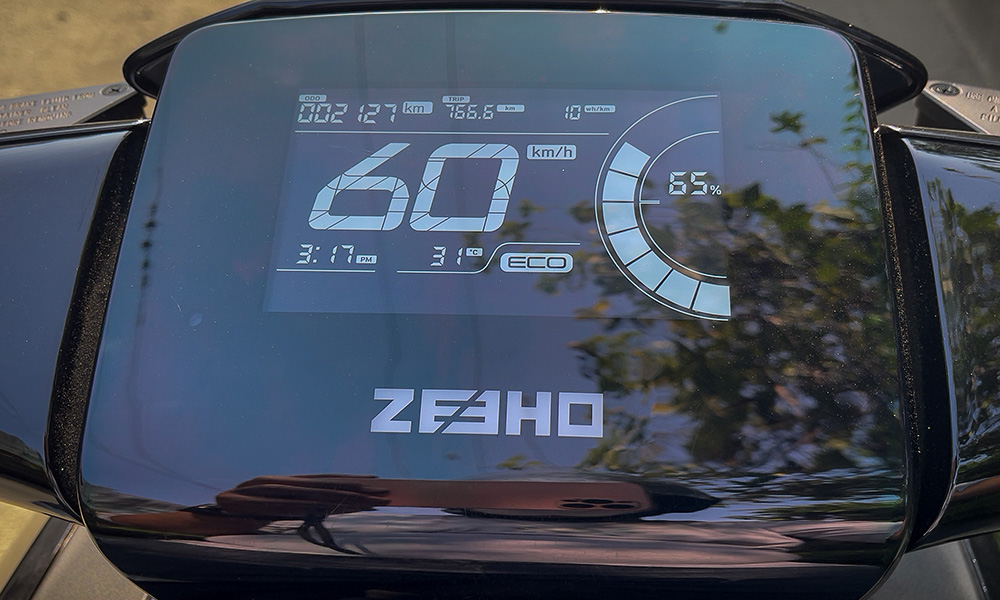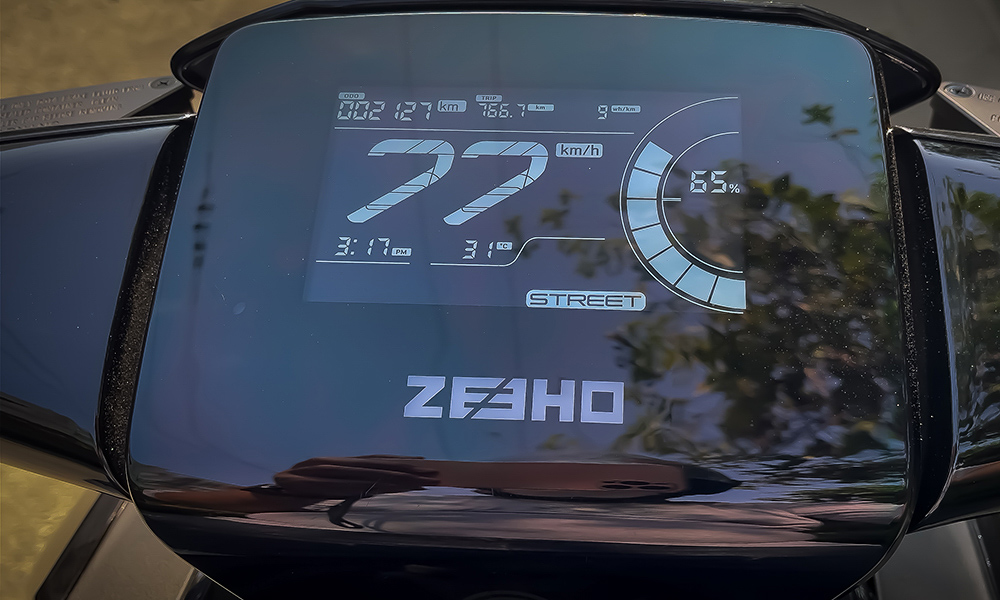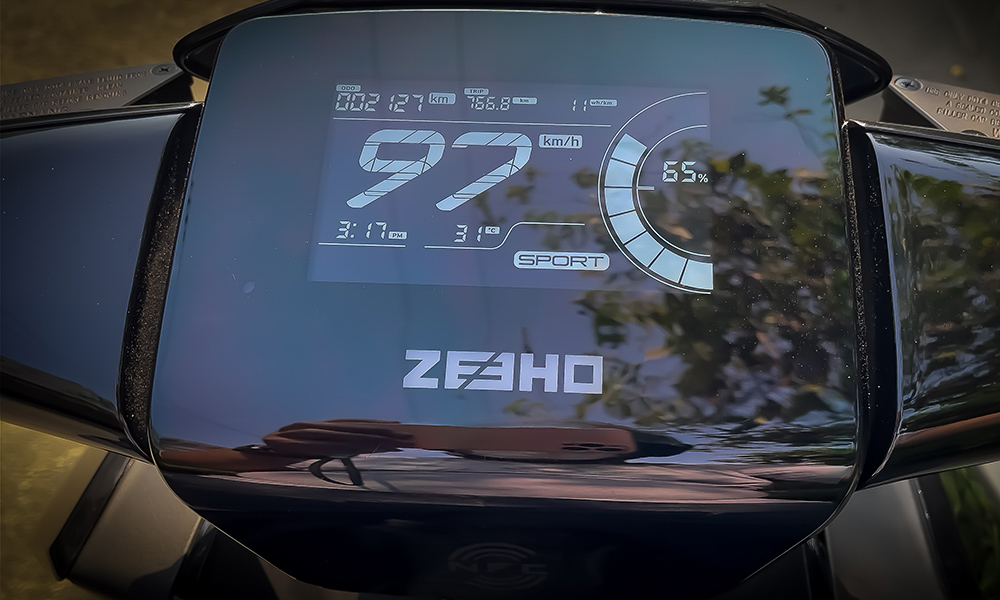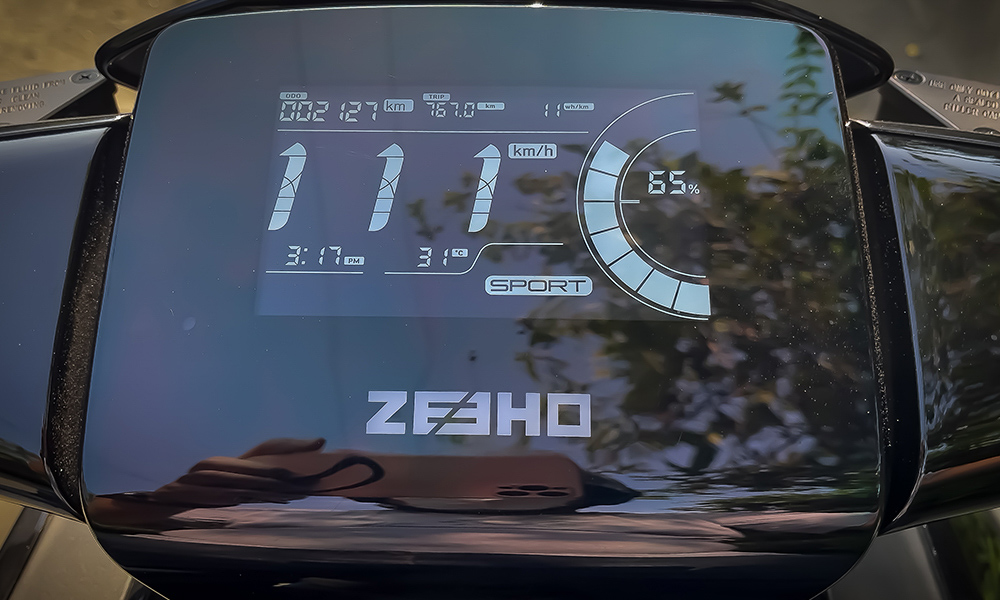 The power delivery is linear regardless of the riding mode. 'Eco' tames the throttle response and caps the speed at 60km/h. 'Street,' meanwhile, boosts your riding confidence and bumps the speed limit to 80km/h.
But the pièce de résistance is the 'Sport' mode, where all hell breaks loose. This allows the scooter to hit 100km/h. Press a button and it gets a temporary boost that pushes the speed limit to 117km/h for a whole minute. Think Tesla's Ludicrous mode, but for an e-scooter.
You don't need to worry, as it has disc brakes at the front and at the rear. The front even has a two-pot caliper made by Brembo. This tames down the scooter, offering amazing braking power and feel.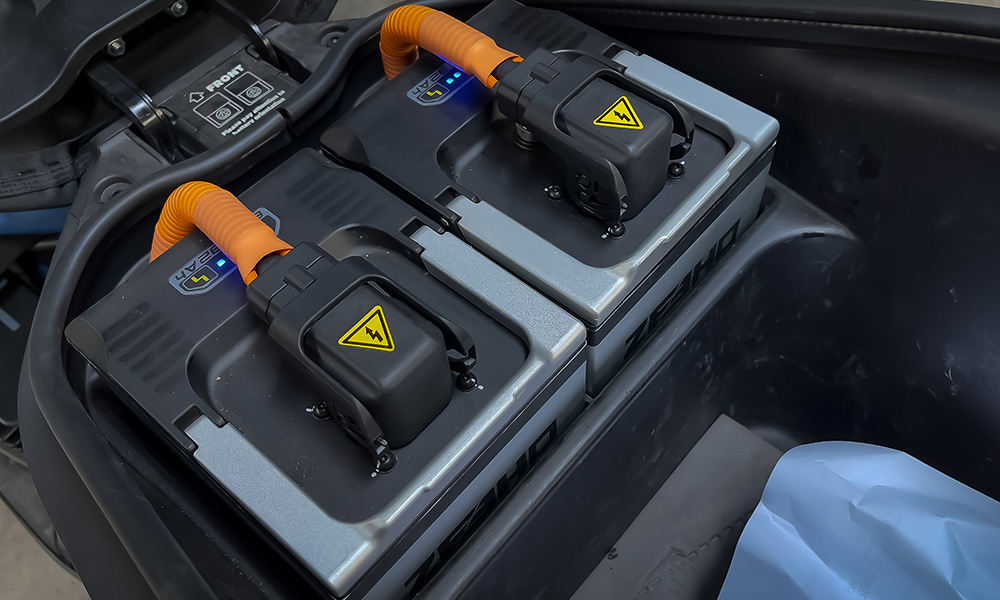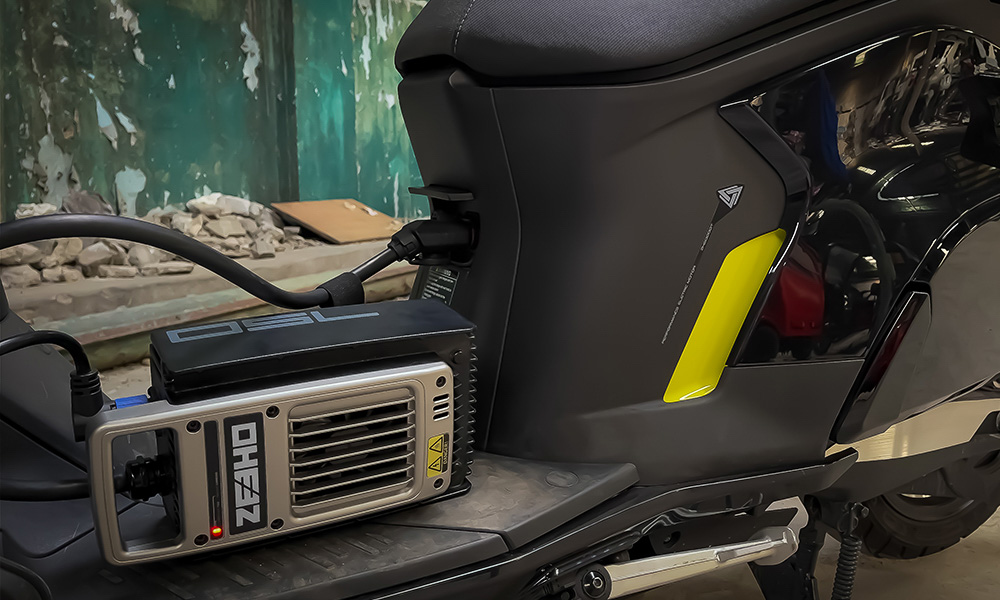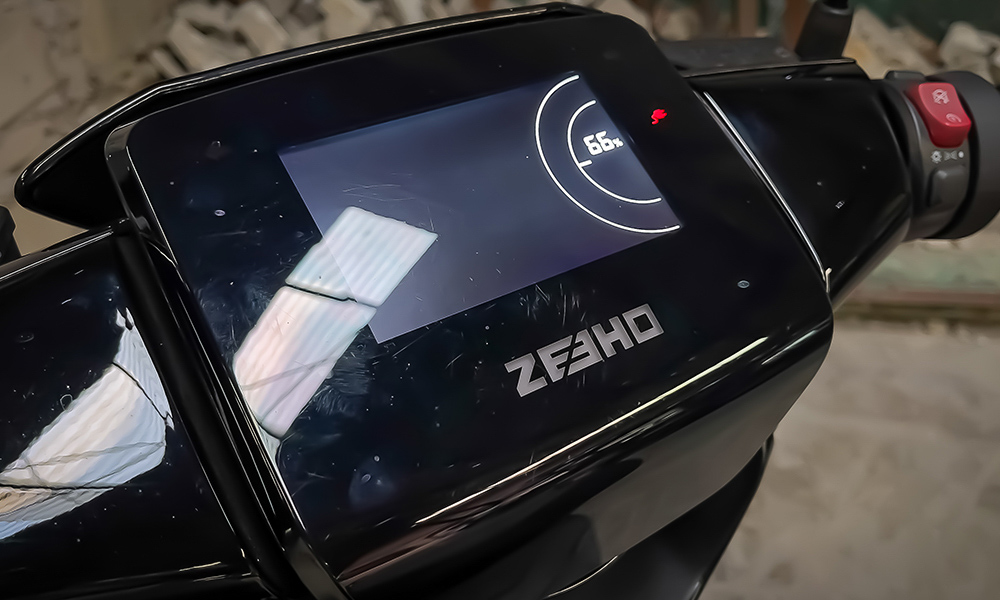 But what about range anxiety, you ask? The AE8 has two 32Ah, 60V lithium-ion batteries. They are paired with an intelligent drive system, which enables you to enjoy a range of up to 190km on a single charge.
If that's not enough, the batteries are easily swappable, so you can opt to get additional packs for more riding fun. However, it is reassuring to know that the inverter charger only needs four hours to completely juice it up.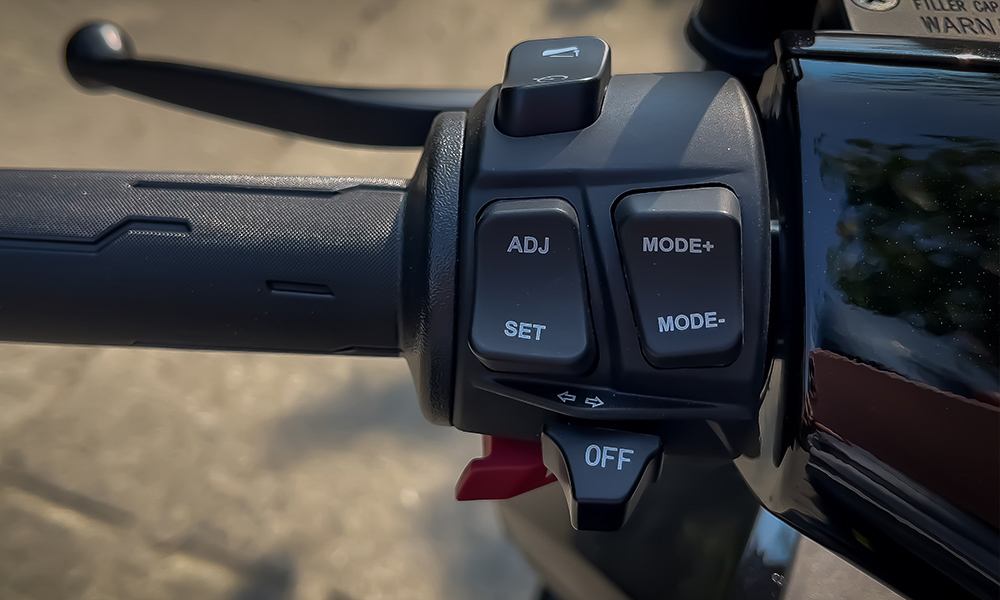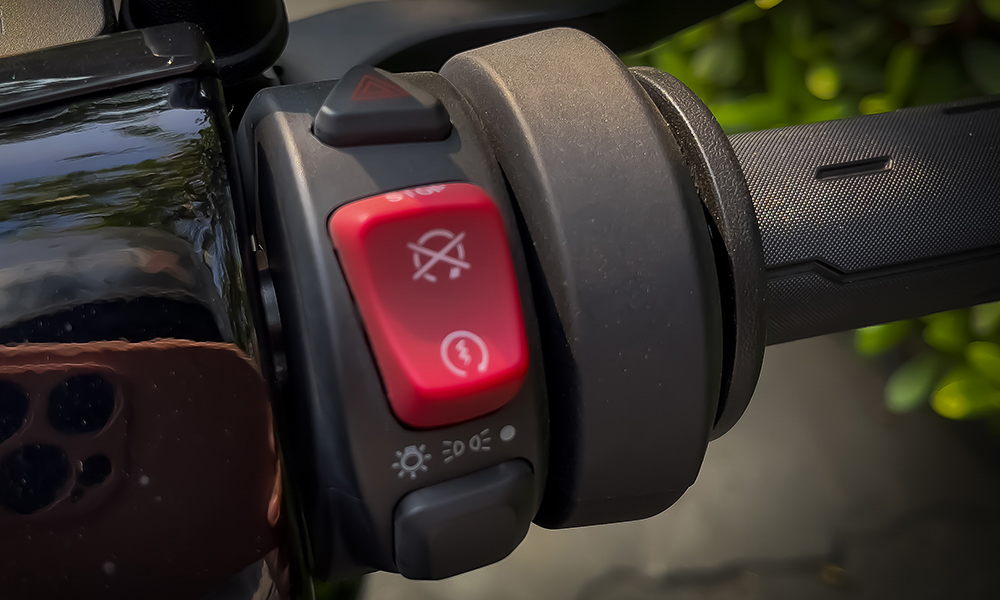 The Zeeho AE8 is probably the best e-scooter that you can get today. But that doesn't mean it's perfect. For one, the boot-up process could be simplified. While the digital key offers convenience, getting the scooter ready for riding requires you to follow a startup regimen that's confusing. While this is meant to be a safety feature, it can sometimes be an annoyance.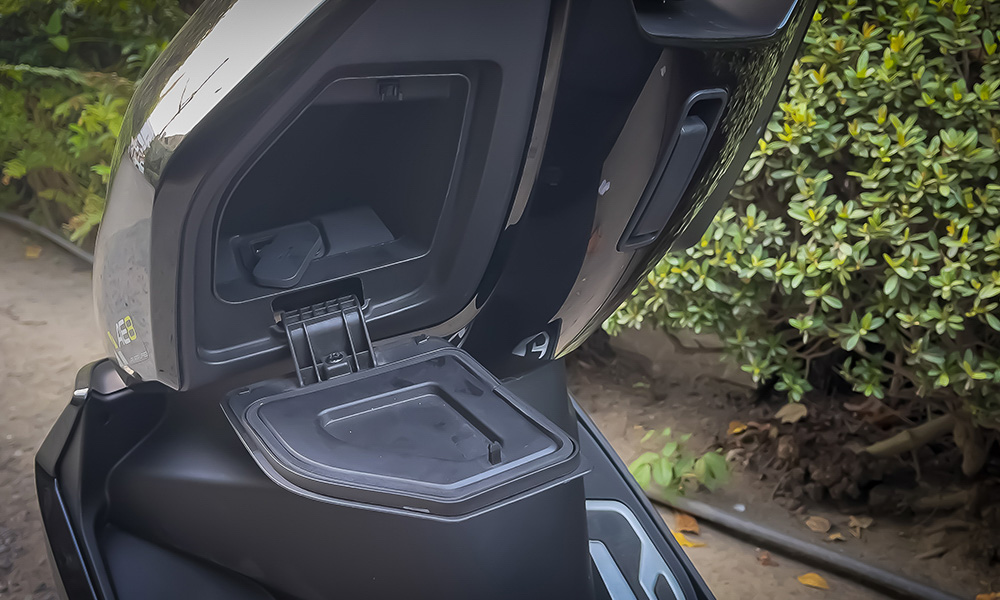 The front compartment has USB charging ports. But the former is too small, and you can't close it with your phone inside. While the audible warnings are helpful, listening to them can get tiring. And as fun to ride and as loaded as the AE8 is, its P209,900 sticker price might be too prohibitive.
In spite of these nuances, there's no better option if you're looking for a more environment-friendly means for your daily commute. It gives us a sneak peek of how good future e-scooters can be. And if you can look past the high sticker price and the minor quirks, you'd be rewarded with an enjoyable, guilt-free ride every time.
Under the Land Transportation Office's classification for electric vehicles, the Zeeho AE8 falls under Category L3. So, you'll need to have the e-scooter registered, and have a license and a helmet for motorcycle-riding.