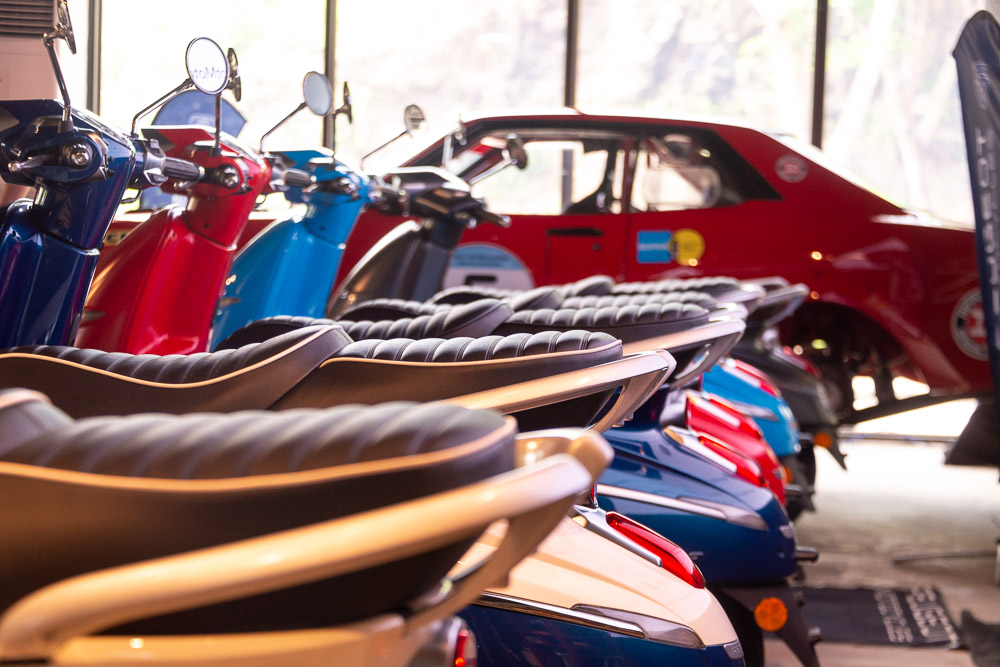 When Peugeot gets mentioned in conversation, most of us would think about the car manufacturer. What if I told you it also makes scooters?
Motostrada is bringing the Peugeot Motocycle brand to our shores, starting with its flagship model, the Django. Drawing from Peugeot's roots with the S55 scooter from the 1950s, the Django gives a modern interpretation to a strong figure from the company's past.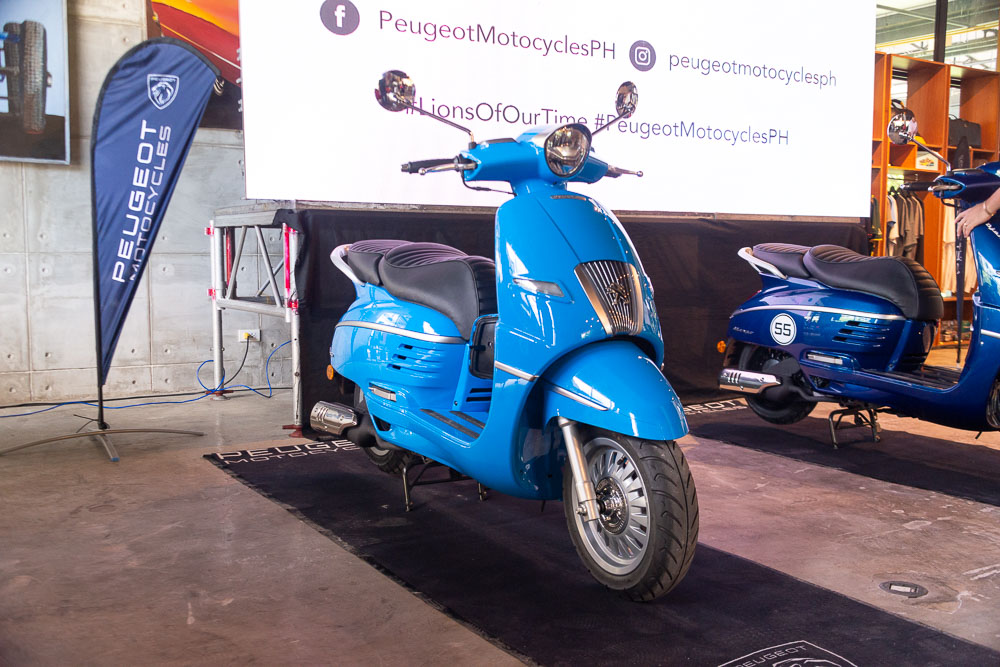 The scooter, launched internationally in 2014, features a 150.6cc electronically fuel-injected engine mated to a CVT. It pushes out a rather cute 10hp, but that's more than enough to make the 140kg scooter feel peppy in the city.
LED headlights and turn signals come as standard, with a special phone storage hatch that includes a 12V socket for keeping your device juiced up. A cavernous seat compartment fits a standard helmet, while the plush leather cushion that sits atop it makes cruising around the city feel like lounging on a sofa.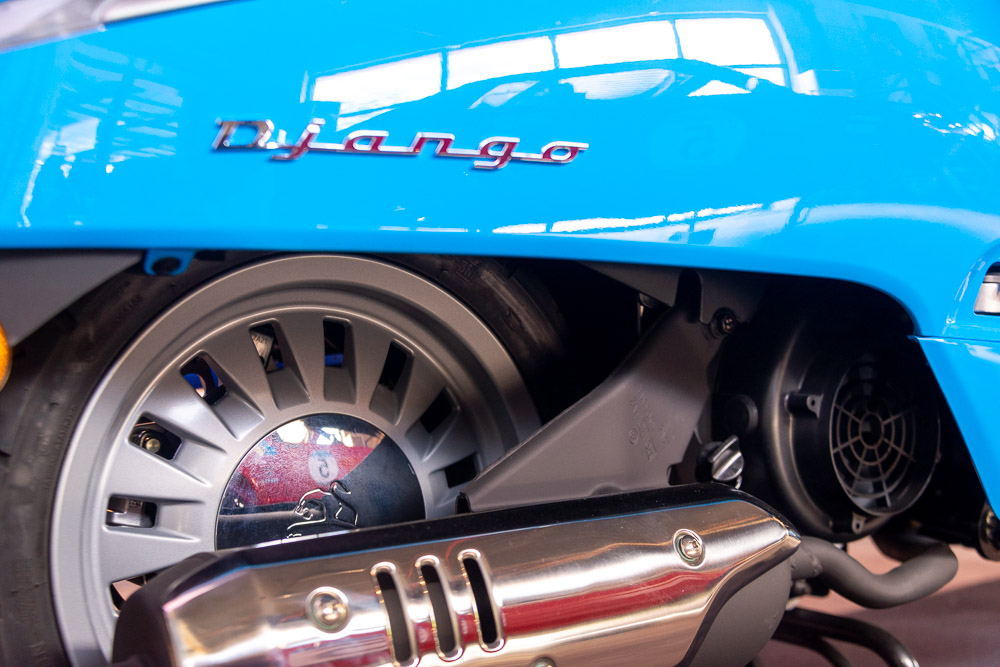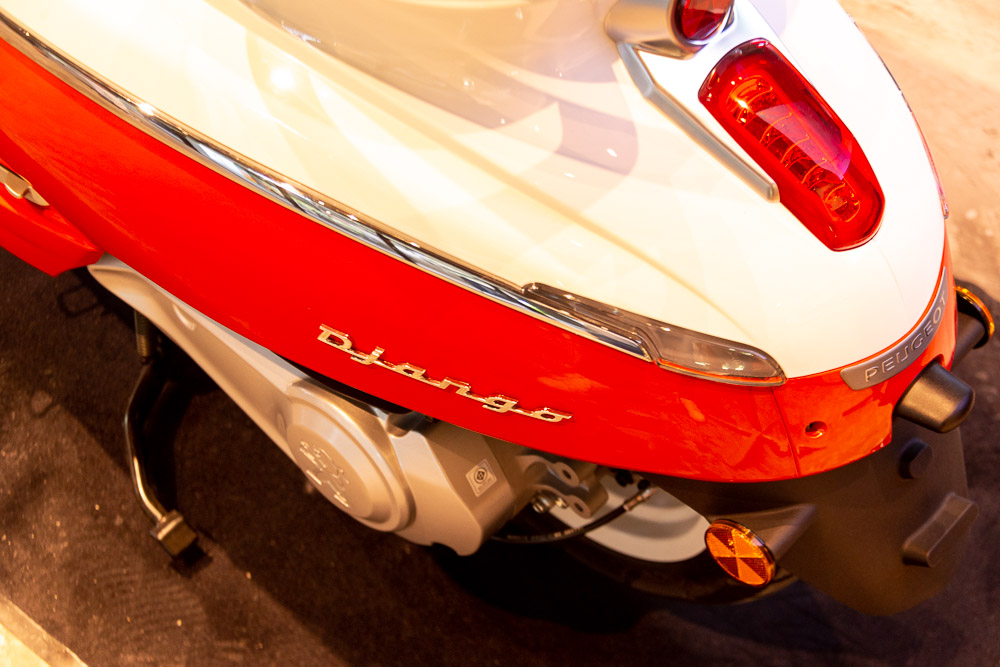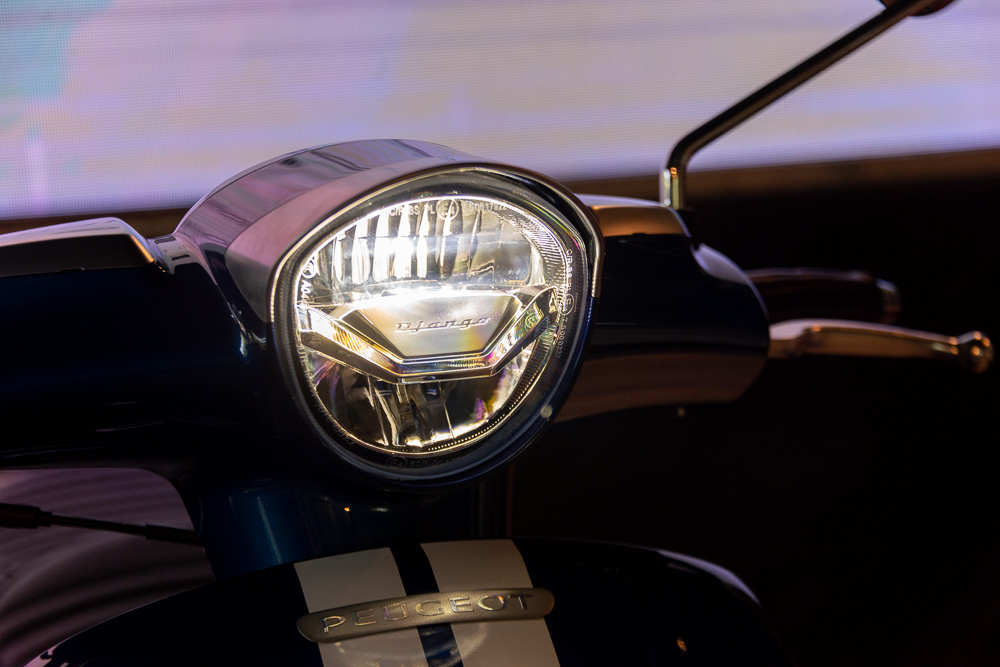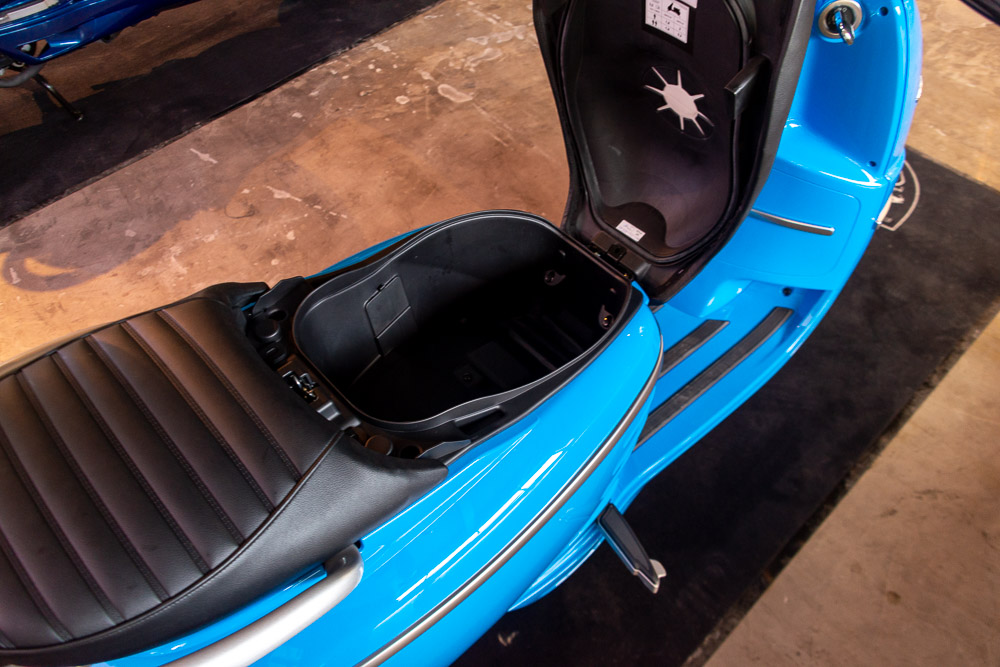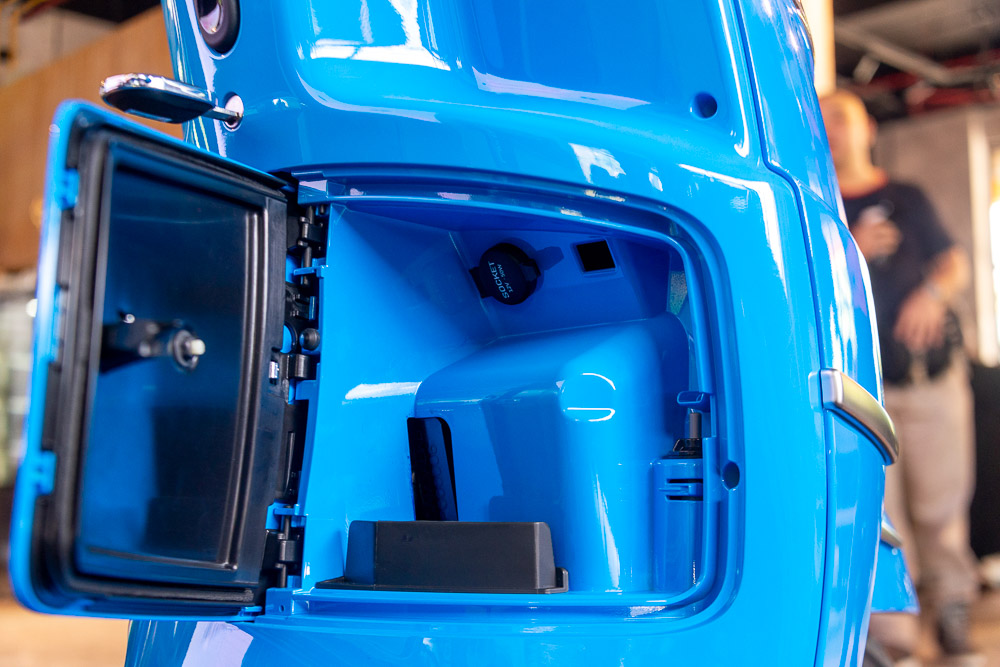 You also get front and rear disc brakes as standard, the front brakes equipped with ABS. A very readable yet retro stylish dashboard crowns the front, with a signature front grille and chrome trim giving the scooter a unique yet familiar look.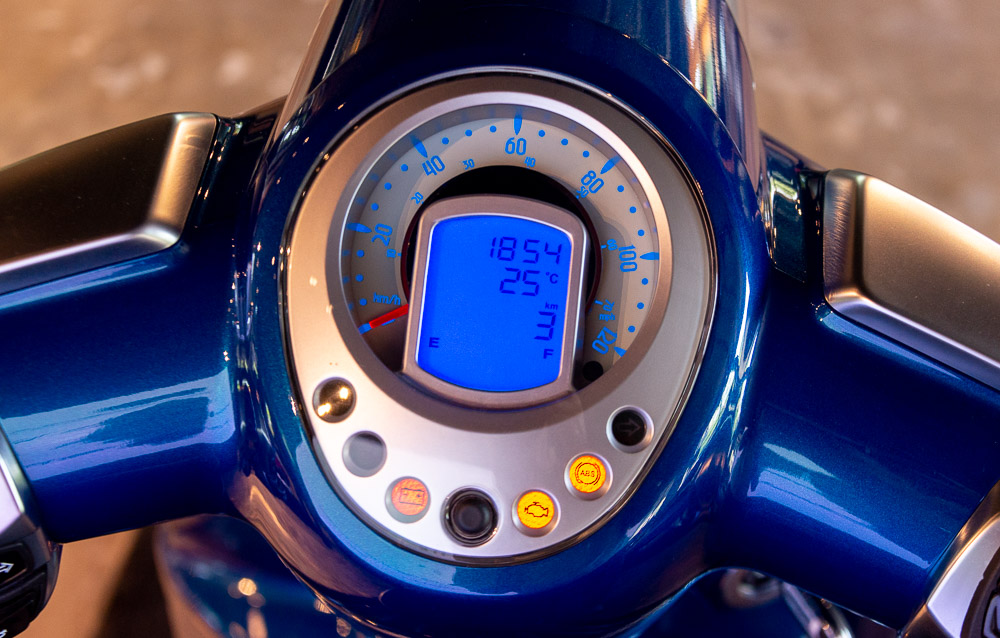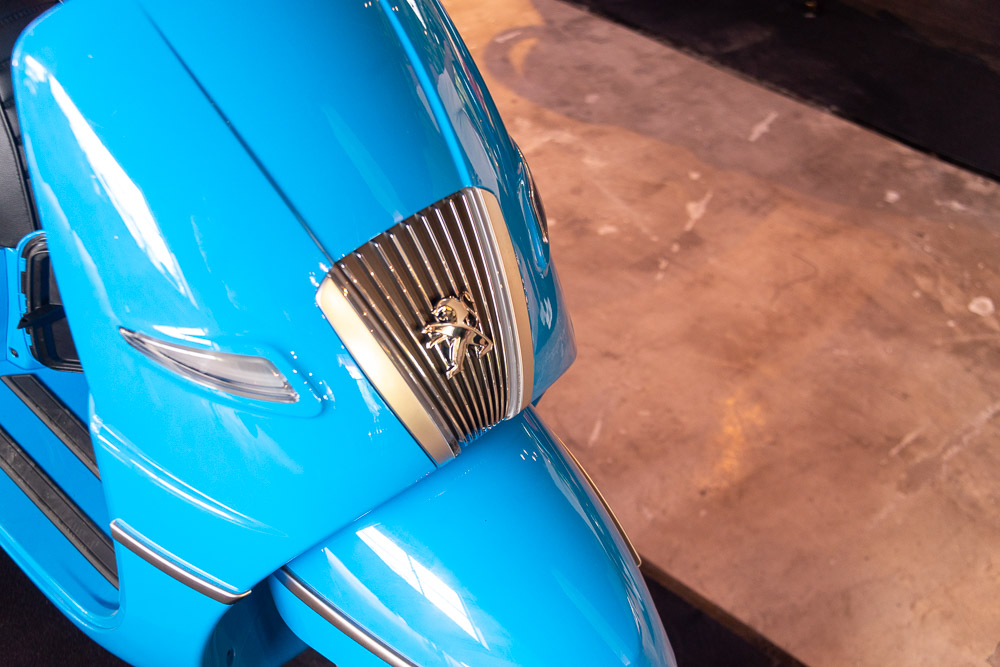 While Peugeot makes the Django in several factories worldwide, locally sold units will be sourced from Vietnam. Motostrada also plans to introduce the three-wheeled 400cc Metropolis later in the year, with units coming directly from France.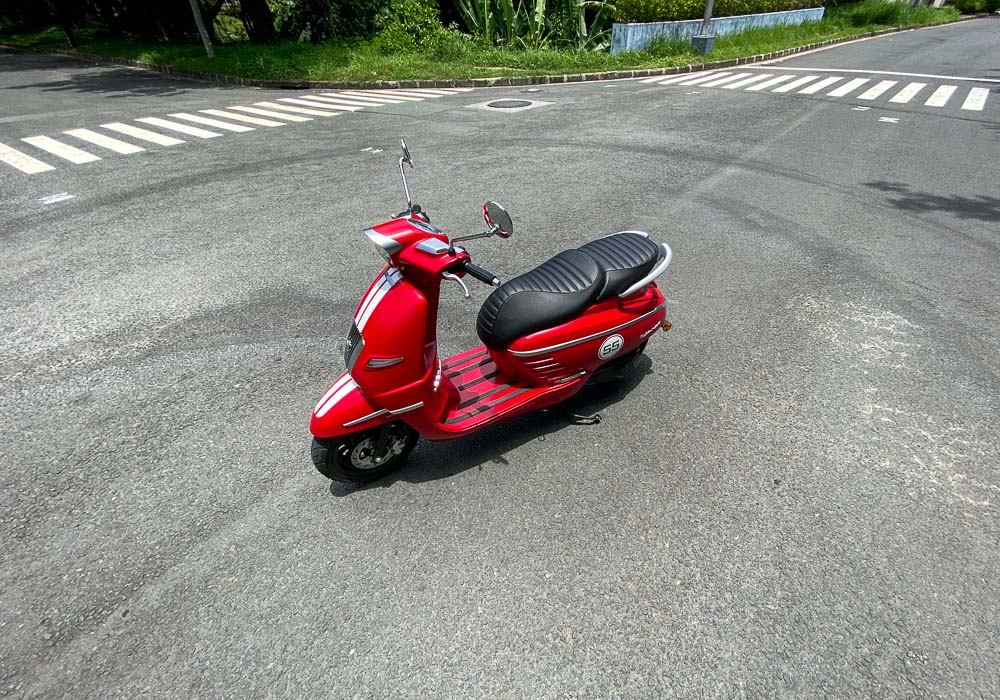 With introductory prices of P199,000 for the monotone colors, P205,800 for the sports stripe look, and P216,800 for the two-tone colorways, this motorbike sits as a strong contender for a Philippine market that always seems hungry for neo-retro scooters. Time will tell if the brand upholds its value in terms of reliability, but with the local distributor's experience, that may likely not be a problem at all.