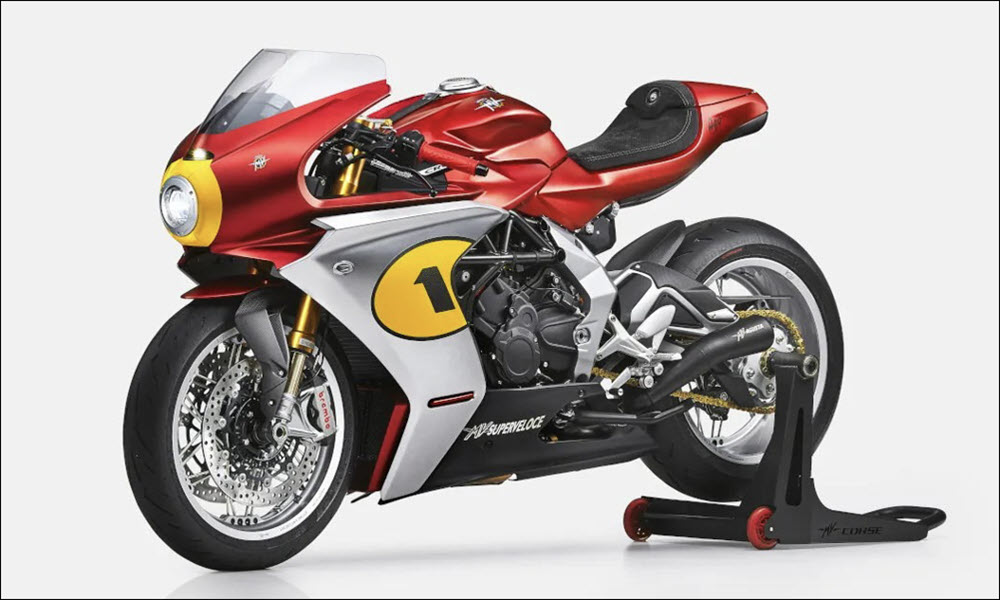 Beauty, as they say, is in the eye of the beholder. But there are some things that generally hold true when it comes to motorcycles and the countries that build them.
The Japanese, for example, are capable of building superlative machines. But that's generally what they also look like: machines. Precise. Robotic. Soulless (although there are a few exceptions).
Americans are all about mass and noise. Just check out any Harley-Davidson or Indian and you instantly know you're looking at the American dream, or at least the traditional, two-wheel interpretation of how Americans define "freedom."
The Brits, on the other hand, are about tradition and classic style. When you look at a Triumph or a Royal Enfield (even though it's Indian-owned now), you imagine yourself all dapper and gentleman-like. Kamote is the farthest thing on your mind.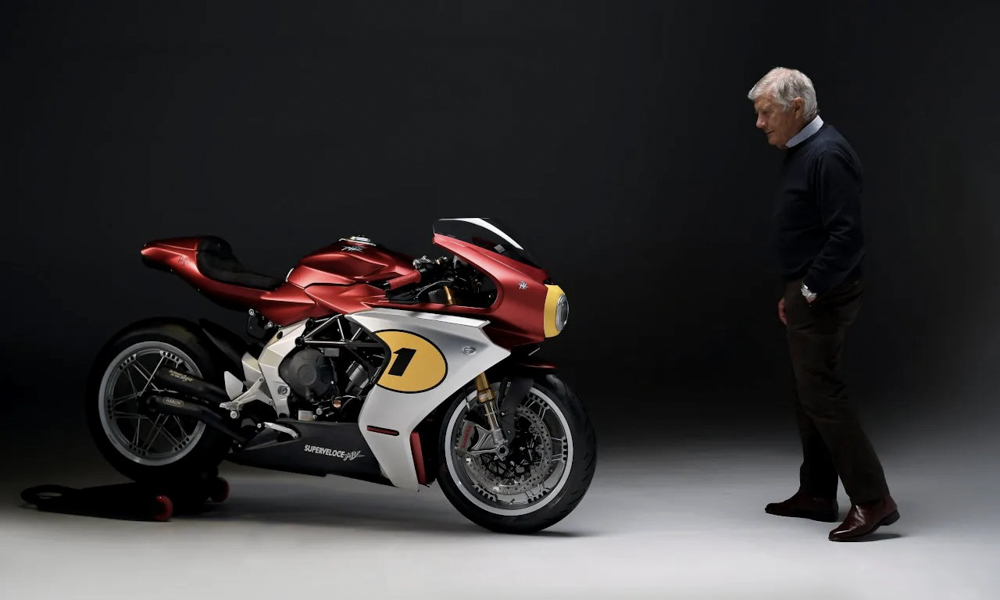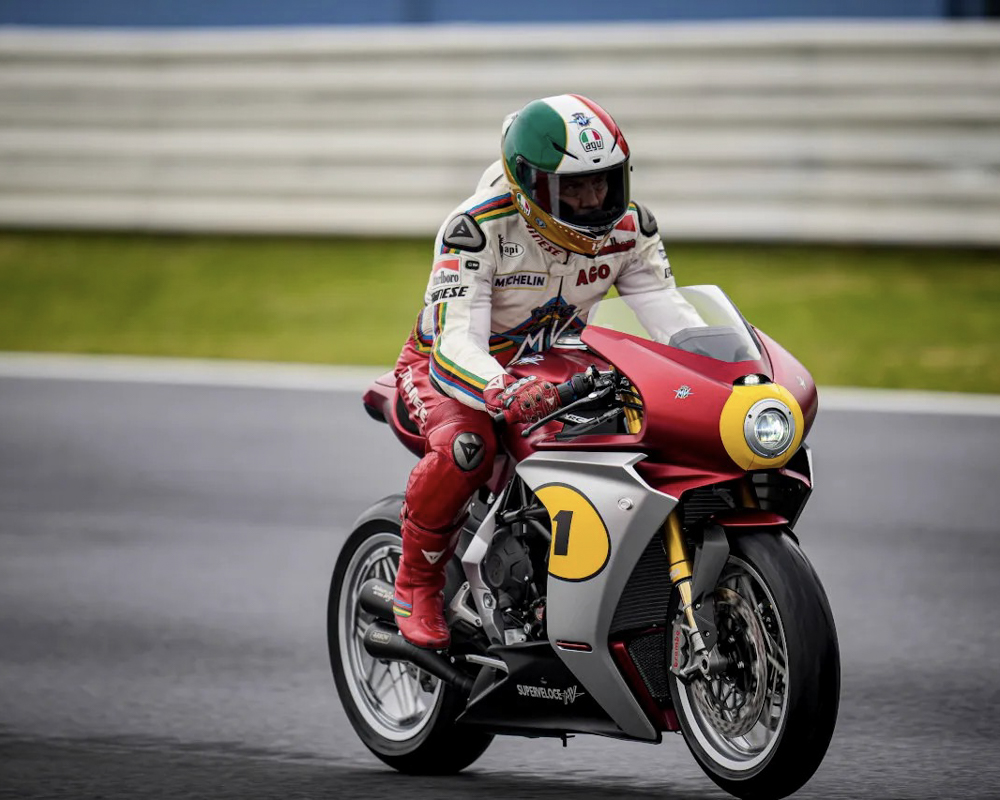 And then we have the Italians. Style trumps everything else. Passionate. Lustful. Possibly the closest thing to sex on two wheels. Choosing which Italian brand to have a tryst with comes down to a matter of preference. And for the moneyed connoisseurs, the tifosi willing to part with their cash and test their flexibility in the pursuit of riding bliss, MV Agusta recently introduced the Superveloce Ago.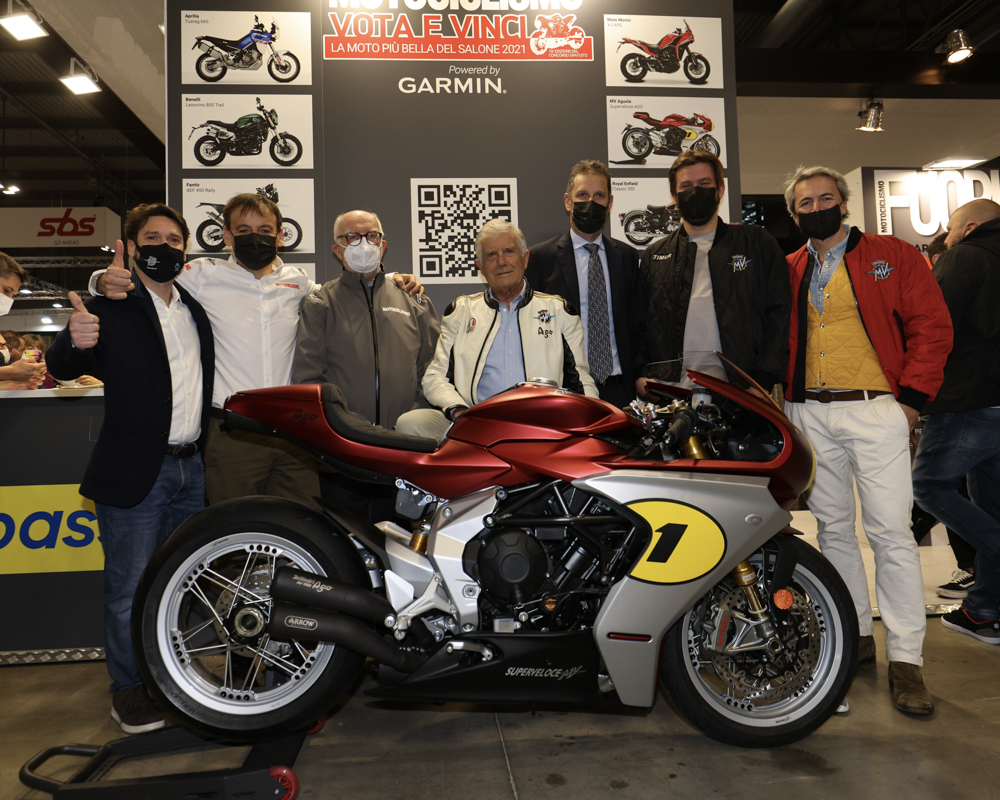 Now, the Superveloce was already a beautiful bike to begin with. Essentially a modern F3 sport bike dressed in vintage-themed fairings, the Superveloce marries "retro-tastic" style with cutting-edge performance. 147 horses, 240km/h top speed, 173kg dry weight, and all the usual expensive bits like the very best Brembo brakes, and a Marzocchi and Sachs suspension.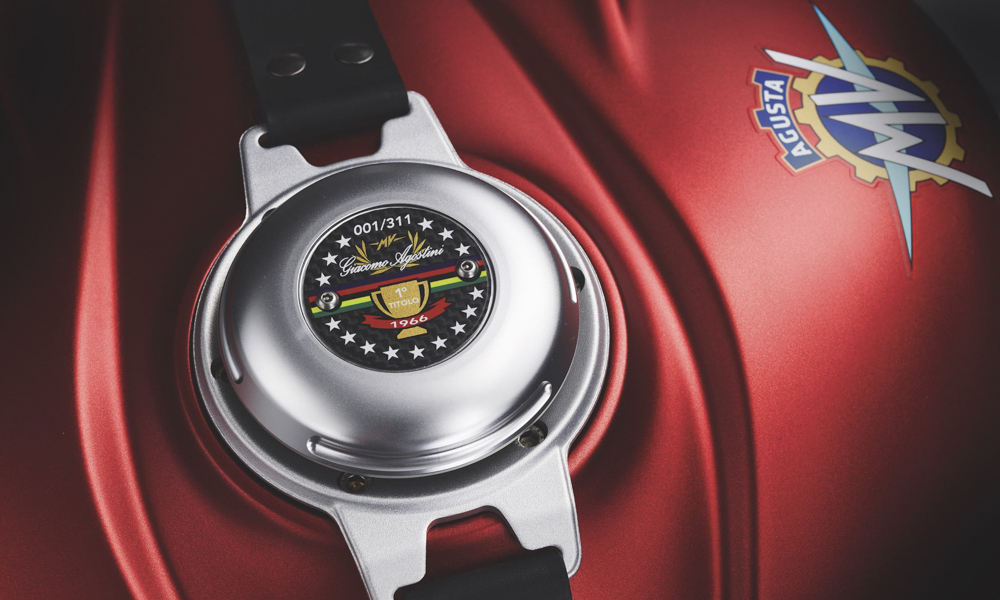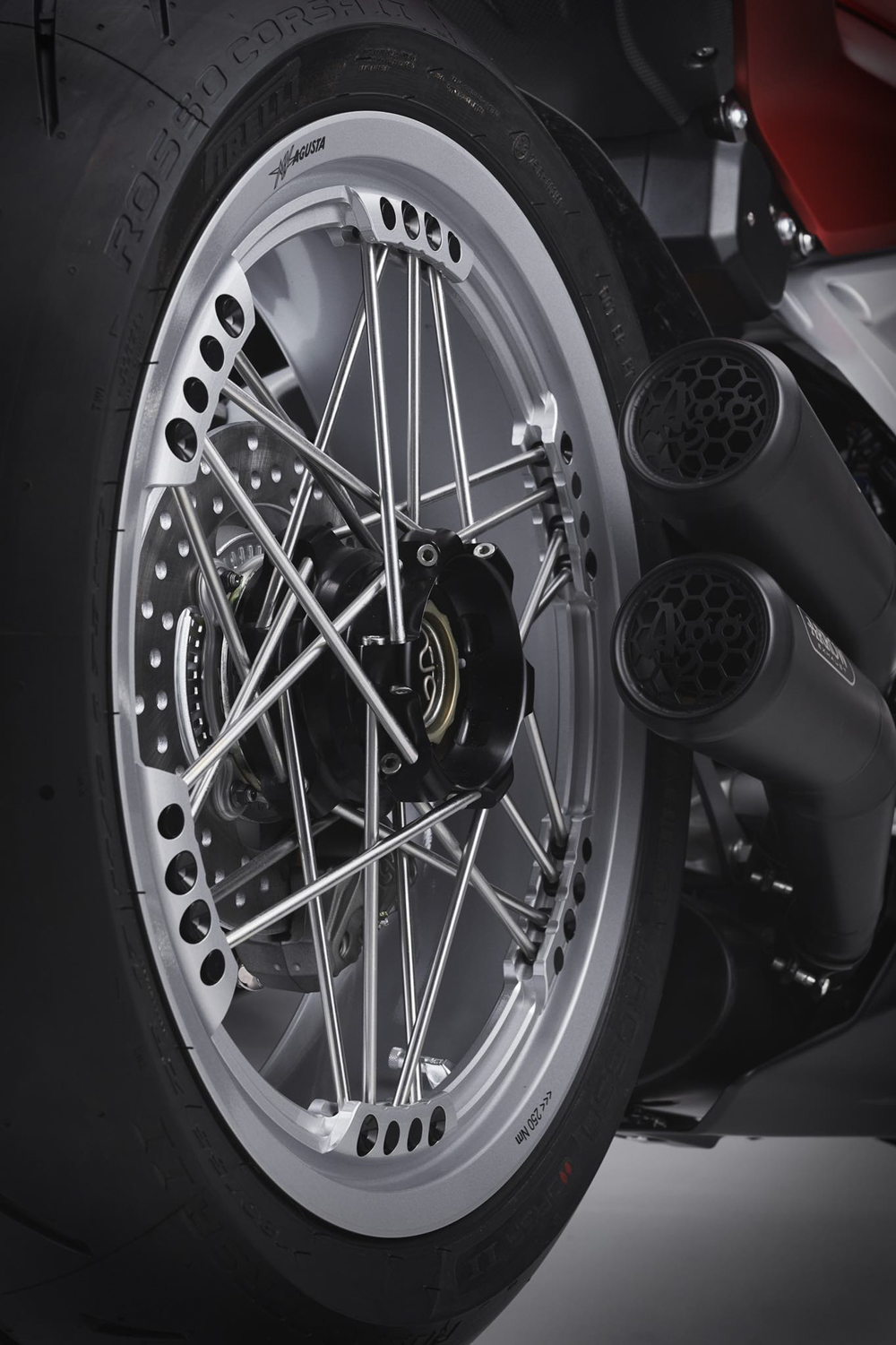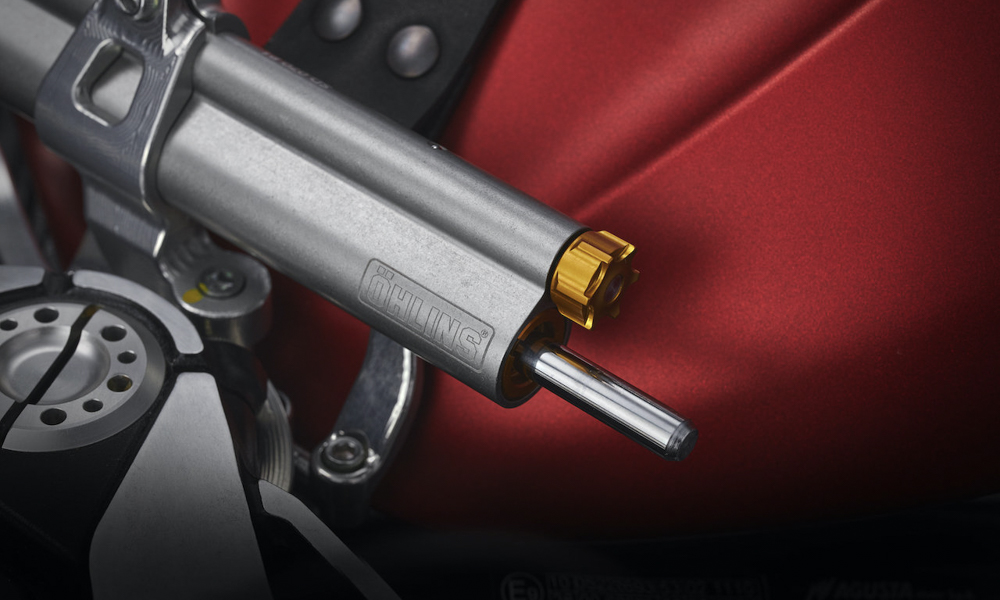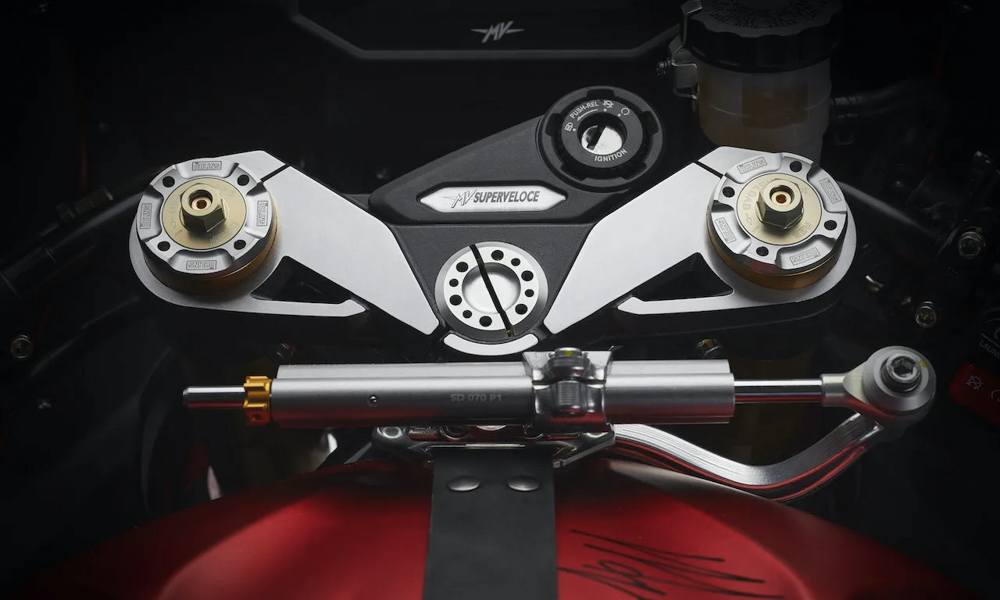 The Ago edition, however, dials up the heat to 11 with a flurry of upgrades to bring tribute to the great Giacomo "Mino" Agostini. As MV Agusta's greatest factory racer, Mino won 15 world championships in his prime, as well as 311 individual grand-prix victories. More than that, the rider remained steadfastly loyal to MV Agusta even during its darkest days. Even at 79 years old today, Mino can still run rings around a lot of wannabe racers.
To make a bike worthy of his name, MV Agusta gave the Superveloce an exclusive two-tone livery consisting of silver/gray and a bright metallic red called Rosso Ago. Only 311 units will be made (all preorder slots have been taken), with the first 15 dedicated to his world-championship titles. Each bike features a carbon-fiber plaque commemorating the exact year of each of his titles, as well as being personally signed by Agostini.
Most of the fairing is made of carbon fiber, while the suspension has been upgraded to fully adjustable Öhlins components. The exhaust system uses an asymmetrical layout with two tailpipes on the left and one on the right side.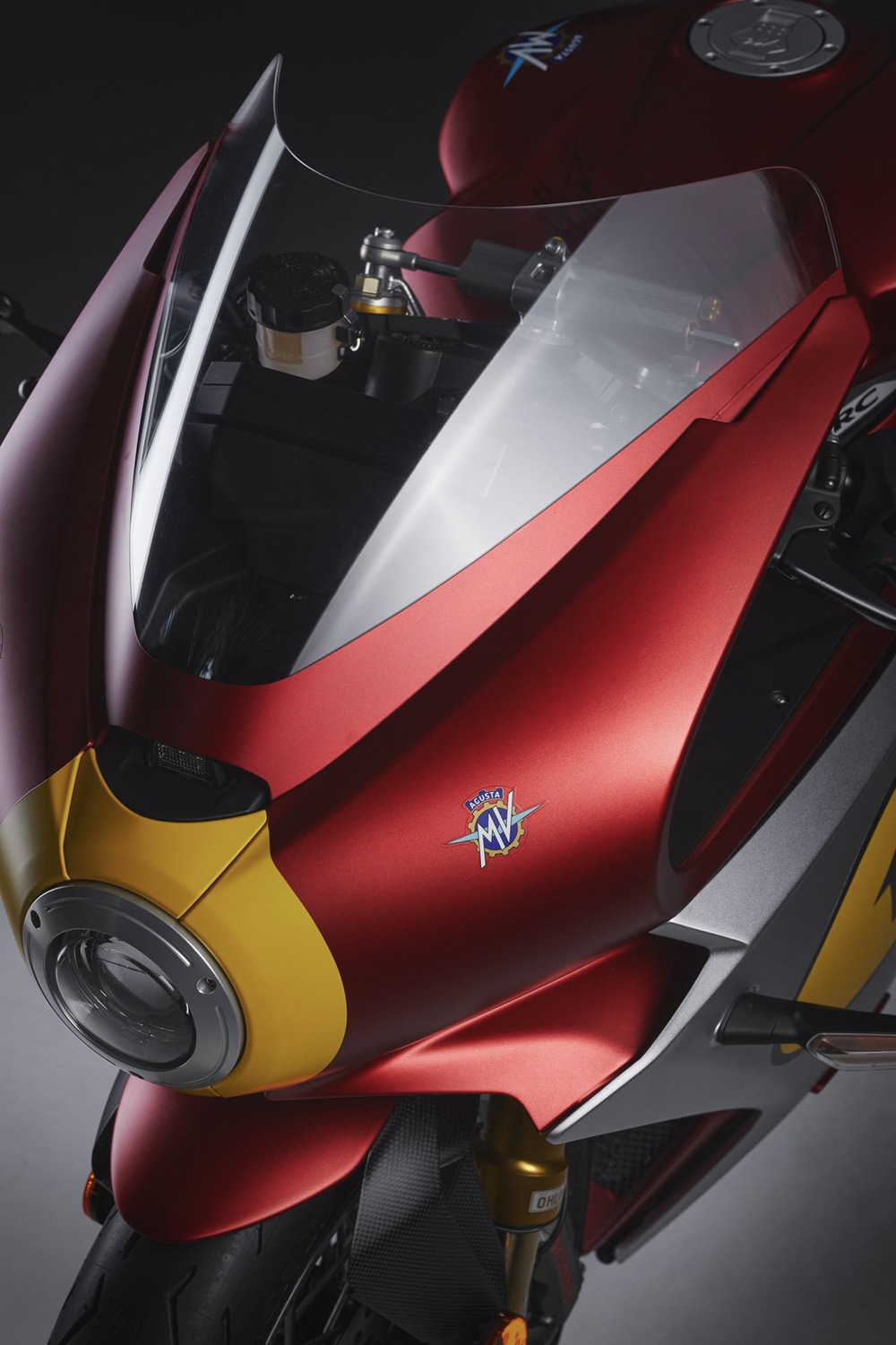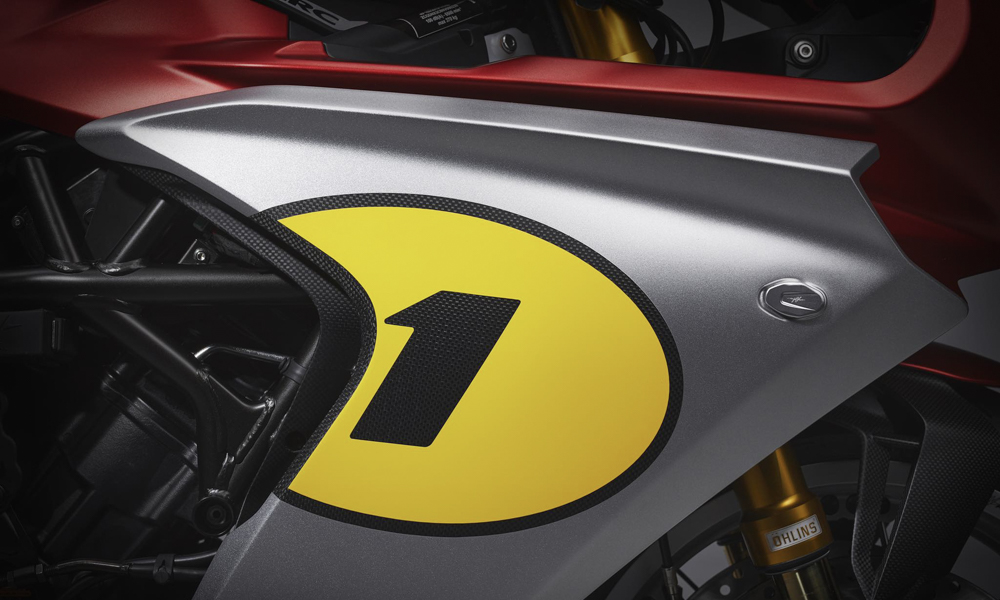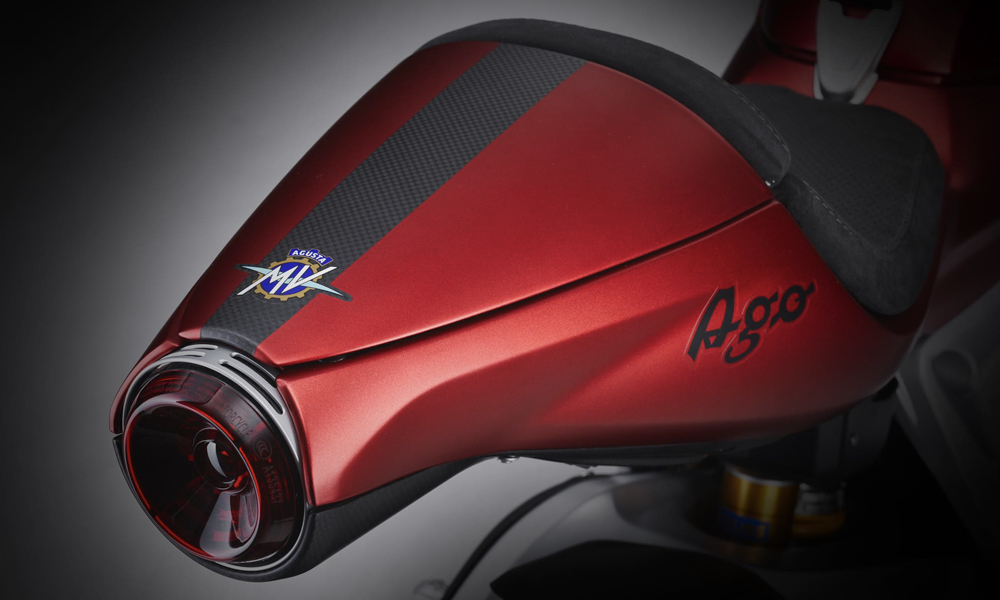 The end result is stunning and worthy of being placed in an art gallery as it is being put through its paces on a racetrack. And while diehard loyalists will argue that their bike of choice may be better, MV Agusta has the last laugh…at least for this year. The Ago won "Best Bike of the Show" at the recently concluded EICMA, taking 47.2% of 12,567 votes cast. We don't know if any one of those 311 units will make it to the Philippines, but if you ever see one zipping along, that's got to be a priceless machine right there.