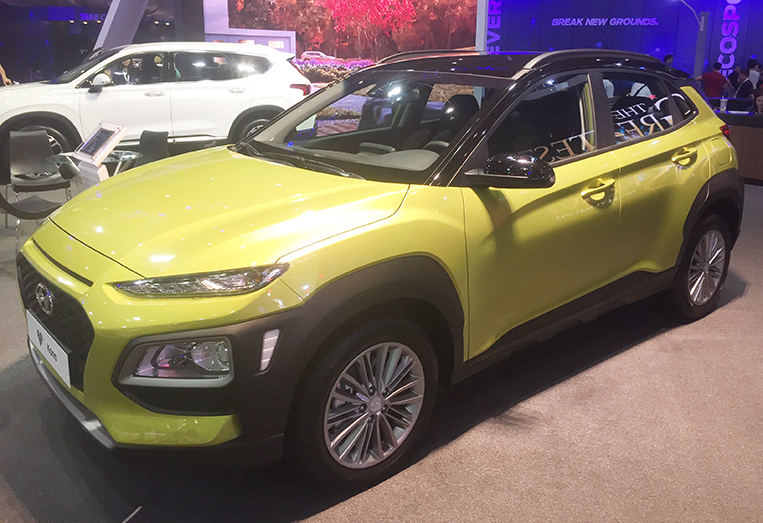 The opening day of the 2018 Manila International Auto Show set the stage for Hyundai's freshest offering in the popular, cutthroat subcompact crossover segment: the all-new Kona. It's outrageous, stylish and truly eye-catching, ladies and gentlemen.
Despite the Creta never making its Philippine landfall due to the government's mandate to phase out Euro 2 engines, the Kona finally answers the demand for an emission-standard-compliant small crossover from the Korean automotive giant. Well, from what we've seen so far, this little SUV has the presence to attract quite an audience at a car show. Looks like Hyundai has a hit here. Or could it be a miss?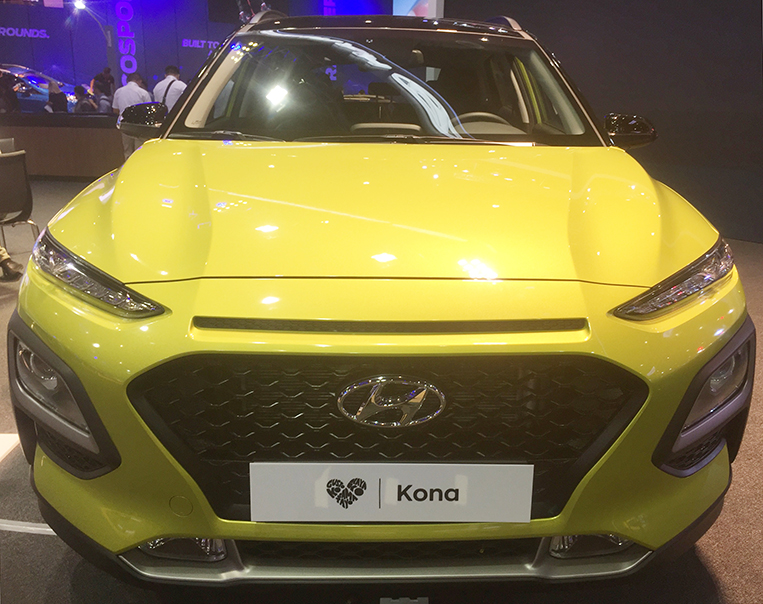 Of course, as with anything new that sets foot in our market, we'd love to eventually get our hands on it to see if performance and practical features live up to the quirky good looks. For now, all we can do is wait (and drool) until the car reaches showroom floors in June. We're curious to find out what variants and specs Hyundai Philippines will offer to Kona buyers.
One thing is for sure: The Kona we'll be receiving locally comes with a naturally aspirated 2.0-liter Nu MPI Atkinson Cycle engine designed for improved fuel efficiency. The powerplant will be mated to a six-speed automatic gearbox resting on a front-wheel-drive layout. With pricing anywhere from P1.1 million to P1.5 million, it sounds just about fair to fairly expensive. Then again, we're crossing our fingers for the peppier twin-scroll turbocharged variant's availability. Wishful thinking doesn't hurt.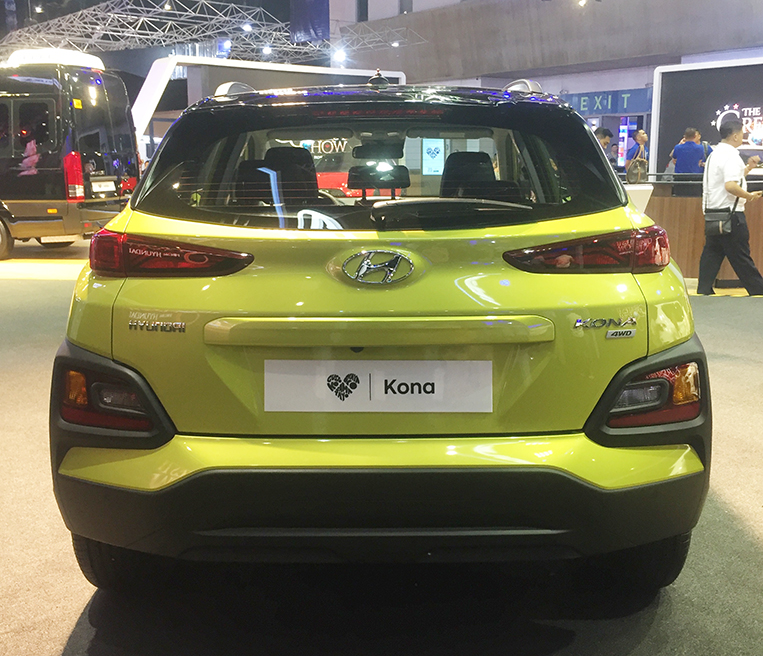 Looking at the bigger picture, the Ioniq hybrid model, slated to be available in November, also made its debut alongside the all-new Veloster Turbo and the fourth-generation Santa Fe. These showcased products are proof that the dynamic brand has seriously stepped up its premium game while attempting to make the Filipino consumer embrace greener motoring.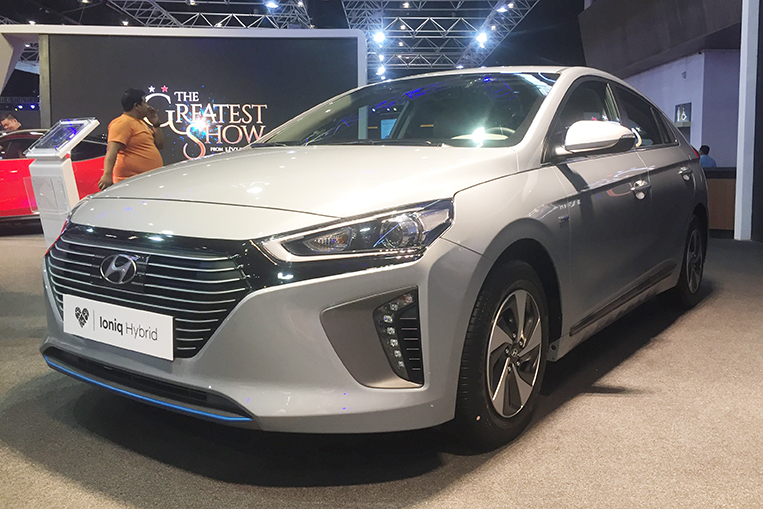 With a reputation for carrying some of the most competitive warranty packages in the business combined with a satisfactory customer experience, Hyundai is well-positioned for another productive year. For just a P100 entrance fee, you may visit the Kona and its stablemates this weekend at MIAS.