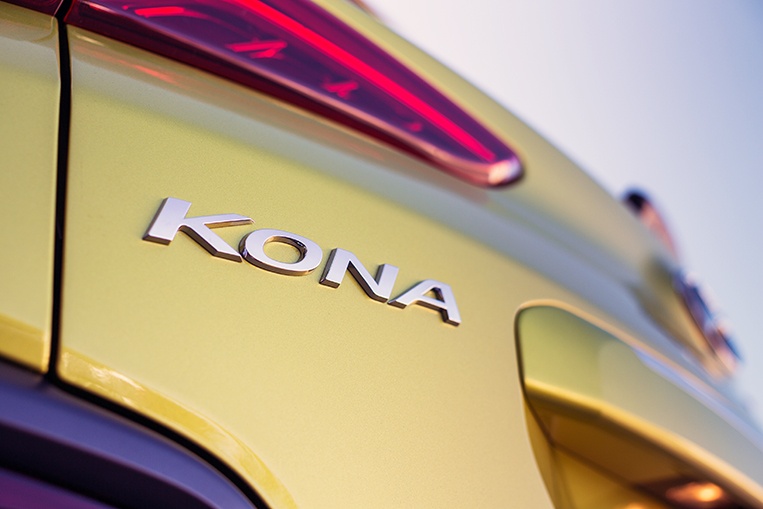 The subcompact crossover SUV segment—which industry insiders refer to as the B-segment—is now truly the most competitive class in all of the auto industry. Car buyers around the world are gravitating to this vehicle type due to its practical size, versatile packaging and sporty styling. Even Suzuki had to downsize the Vitara to make it compete in this group.
Well, South Korea has a new entrant into the segment: the Hyundai Kona, which the automaker says is based on an all-new CUV (crossover utility vehicle) platform. It is now officially the company's smallest SUV.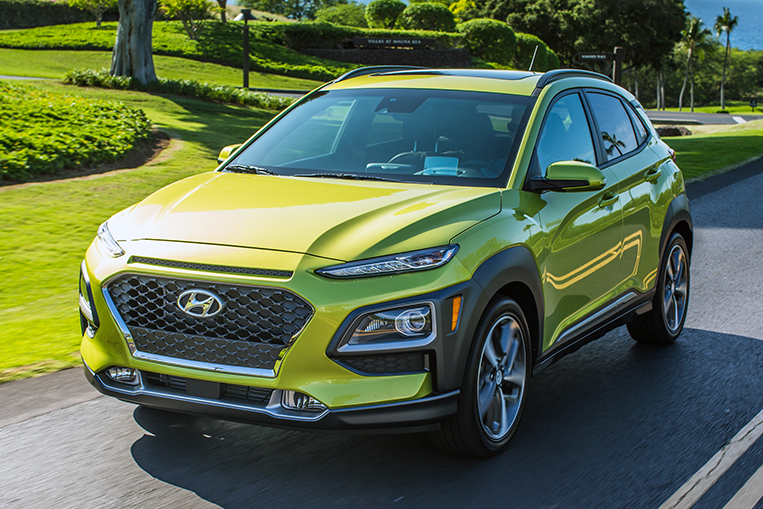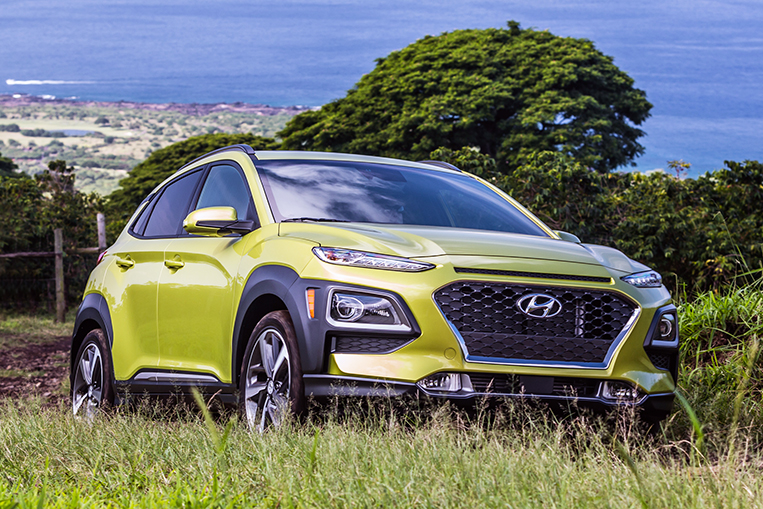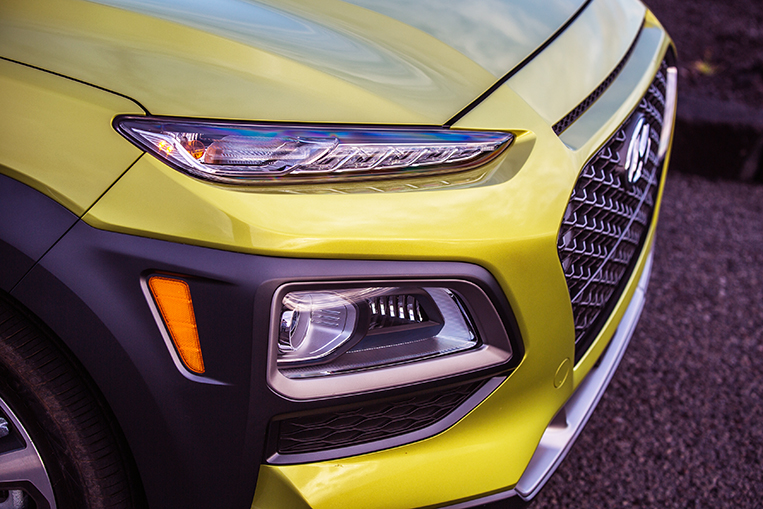 Hyundai describes the body styling of the Kona as "urban smart armor," which we presume to mean this car is aimed at fashionable city dwellers who have an active lifestyle. We just hope these urbanites can look past those polarizing headlights.
Two of the selling points of this vehicle are its "extroverted color options" and LED lighting. The colors in question are—at least in the US market, where it's being displayed at the Los Angeles Auto Show—Chalk White, Ultra Black, Sonic Silver, Thunder Gray, Pulse Red, Surf Blue and Lime Twist. Which tells us Hyundai's product personnel named these paint jobs while intoxicating themselves at a bar. Also, the product specialists want us to know that this small crossover sports LED headlights and LED daytime running lights. To better announce one's arrival at watering holes.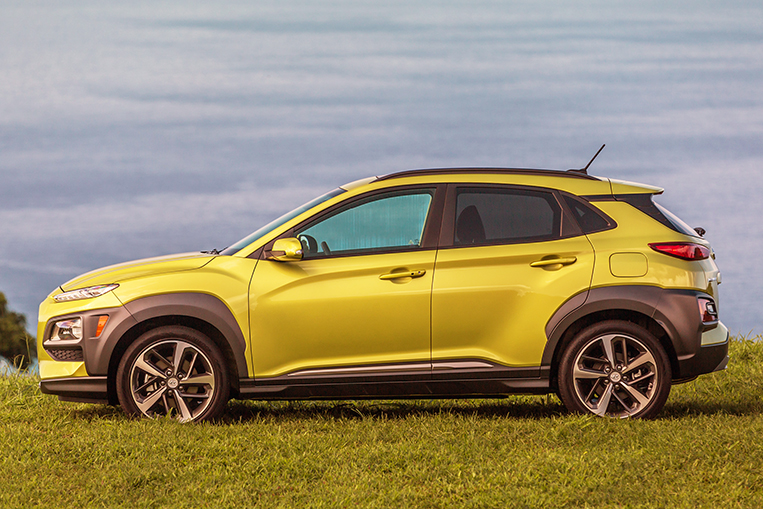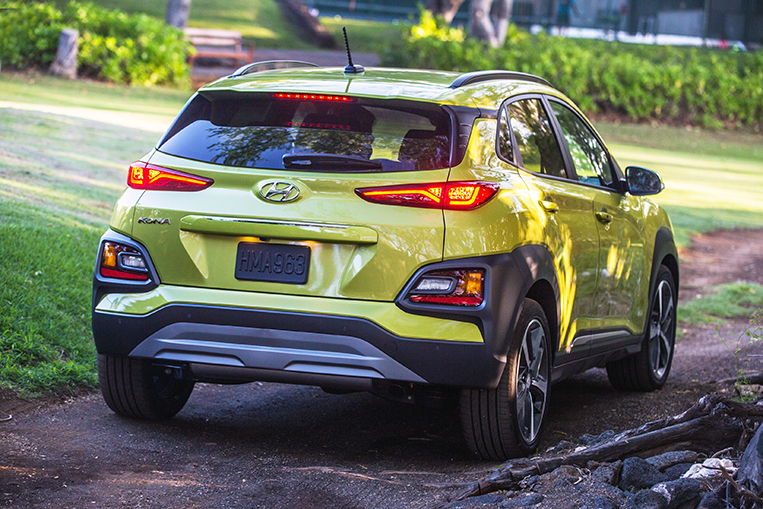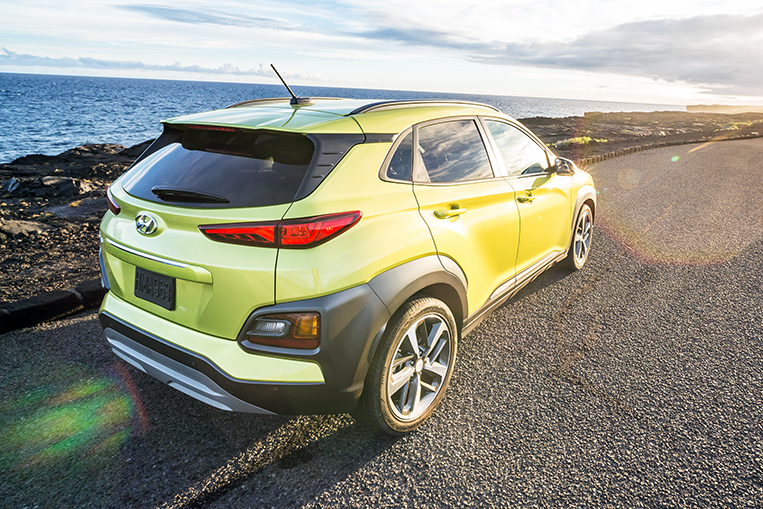 Prior to the Kona's appearance, Hyundai's smallest crossover SUV was the Creta. Here are the dimensions of the brand's SUV lineup measured from bumper to bumper:
Grand Santa Fe – 4,905mm
Santa Fe – 4,700mm
Tucson – 4,475mm
Creta – 4,270mm
Kona – 4,166mm
Note that in the US market, the Grand Santa Fe is simply called Santa Fe, and the Santa Fe is designated as Santa Fe Sport.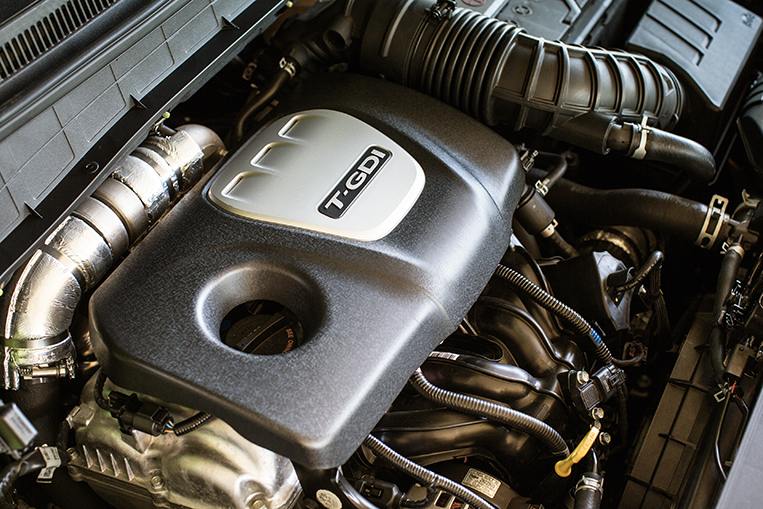 Two petrol engine options are being offered in the US: the standard 2.0-liter four-cylinder Atkinson (147hp; 179Nm) and the limited 1.6-liter four-cylinder turbo Gamma (175hp; 264Nm). The standard gearbox is a six-speed automatic transmission with Hyundai's Shiftronic manual mode, while the one for the Gamma powerplant is a seven-speed EcoShift dual-clutch transmission.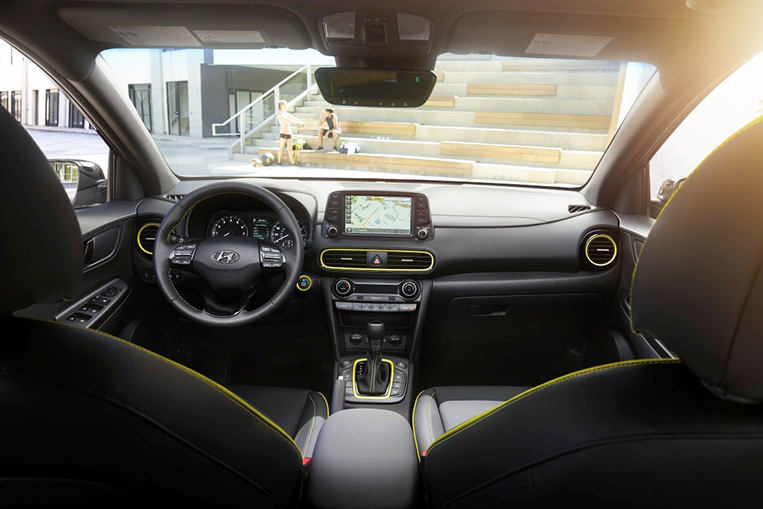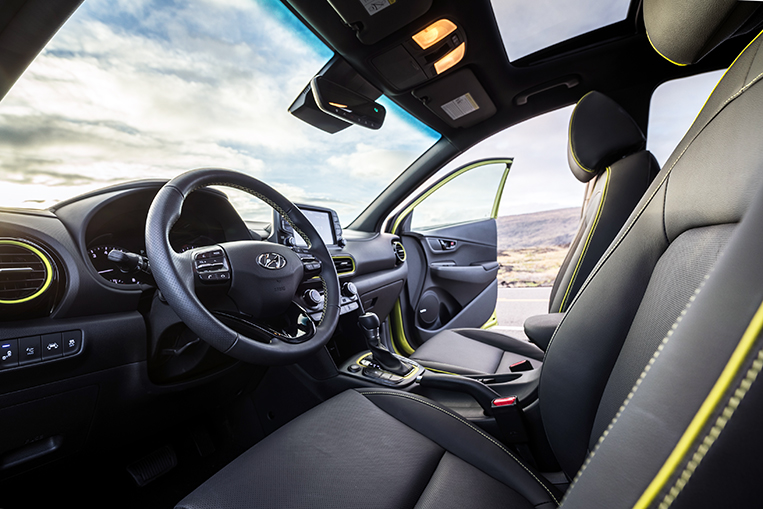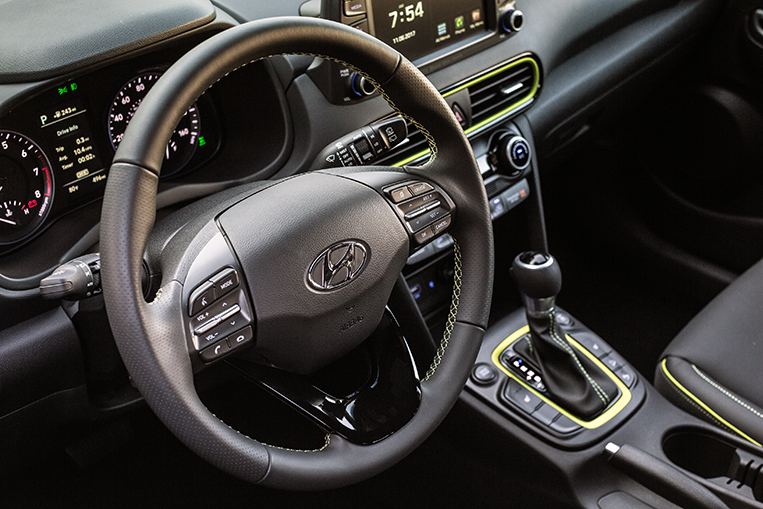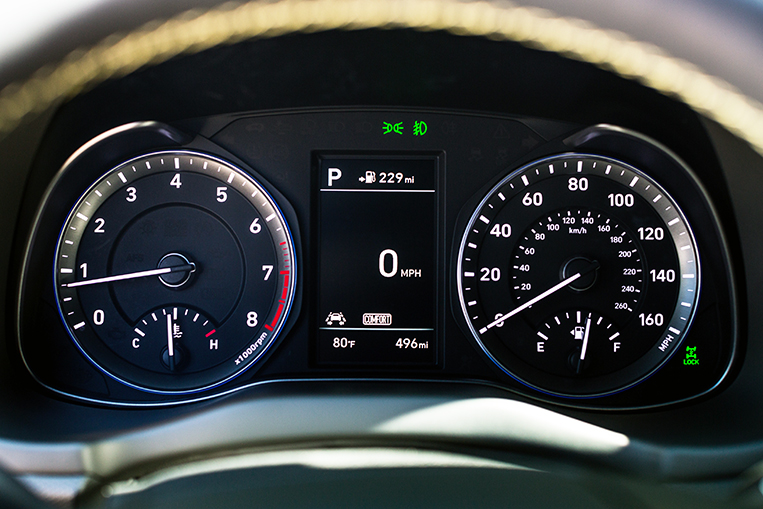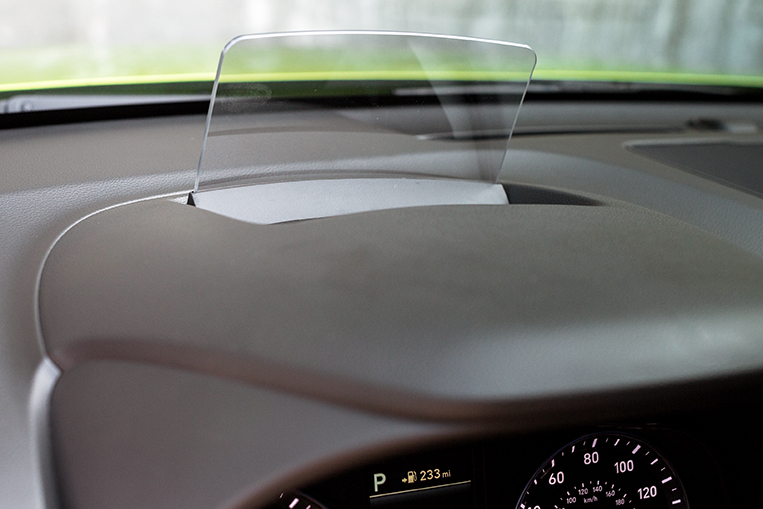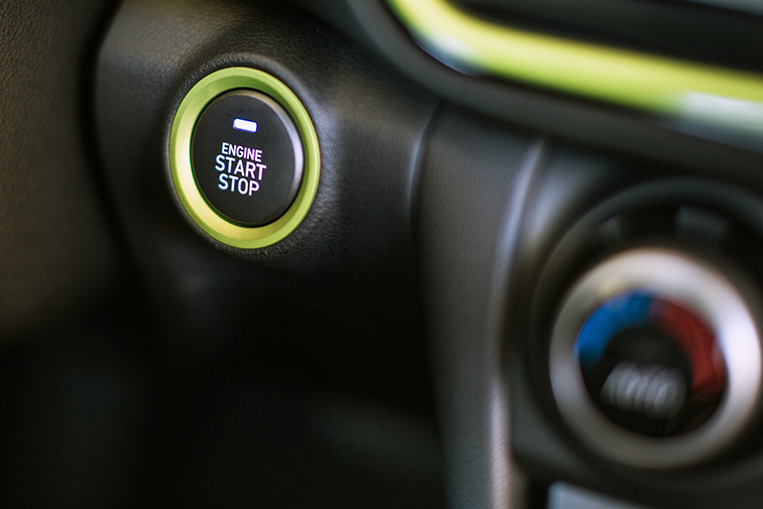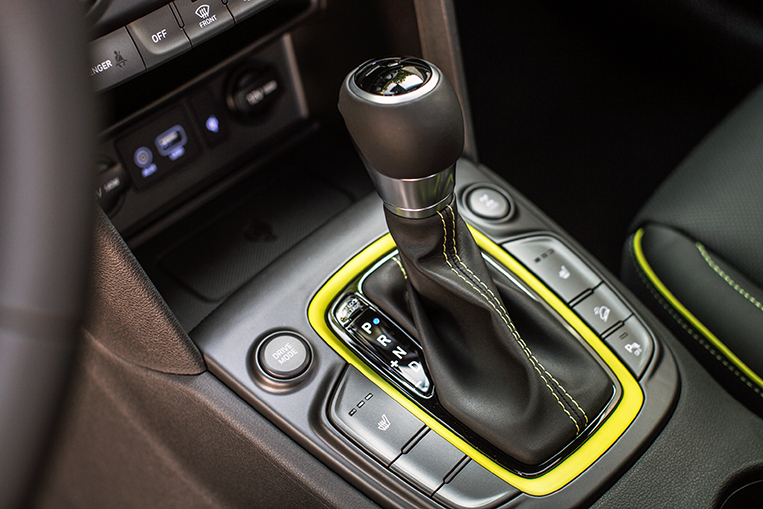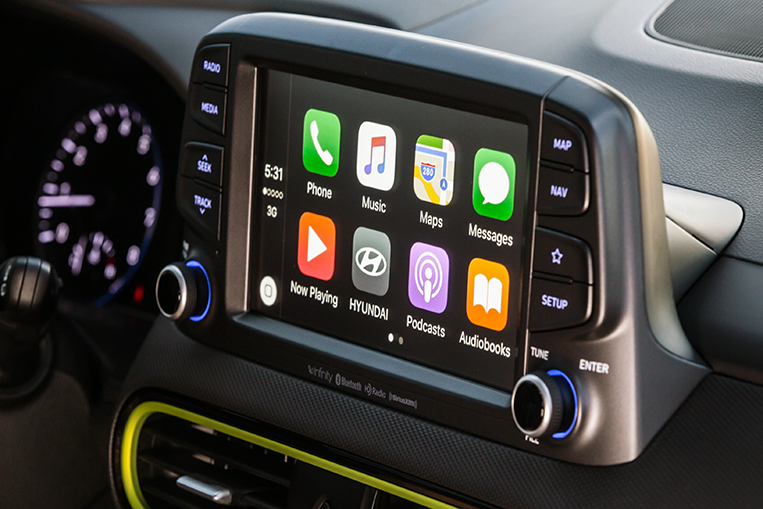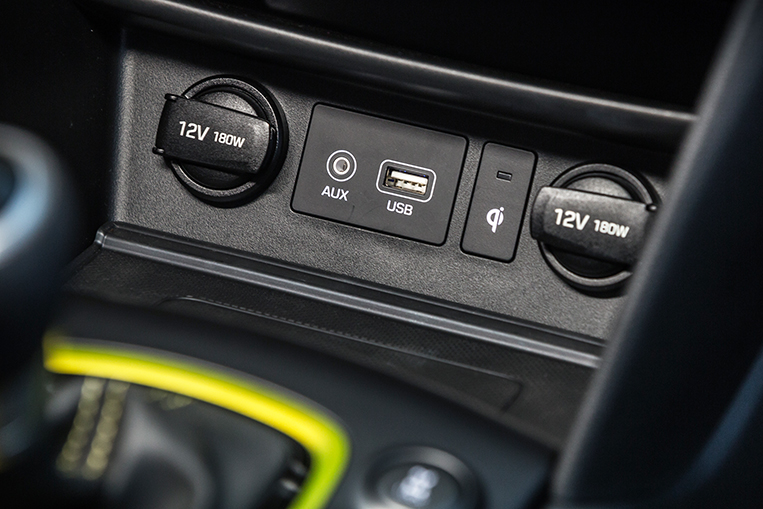 If you think the Kona's exterior design is suave, you have to see the interior. We particularly like the youthful color accents. Everything about the cabin—including the "floating" touchscreen with Apple CarPlay and Android Auto capabilities—looks so dynamic that you'd feel like a loser if you didn't take this car to a place of adventure every weekend.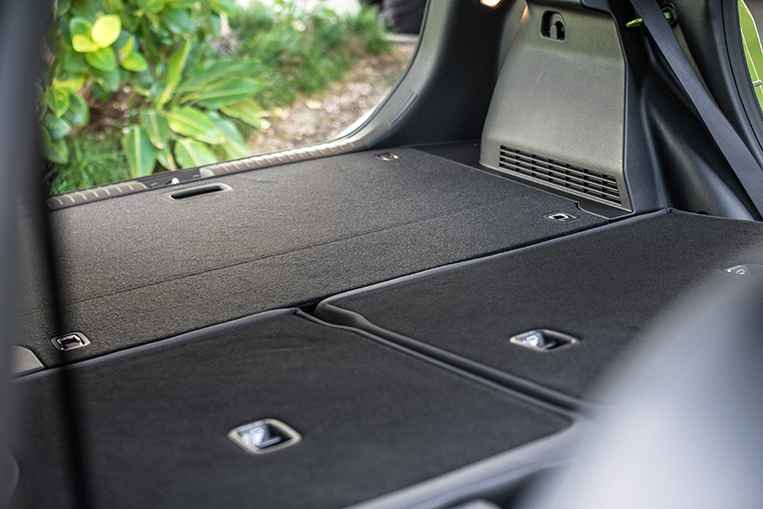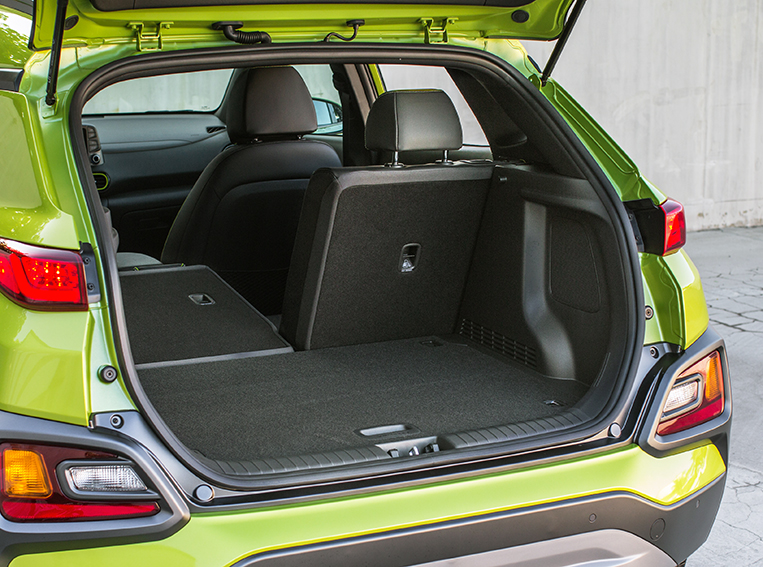 The name "Kona," according to Hyundai, is derived from "the idyllic west-coast region of the Big Island of Hawaii." Which explains why we've been visualizing Hawaiian shirts and wakeboards while writing this. Let's hope this crossover can surf its way to our shores.