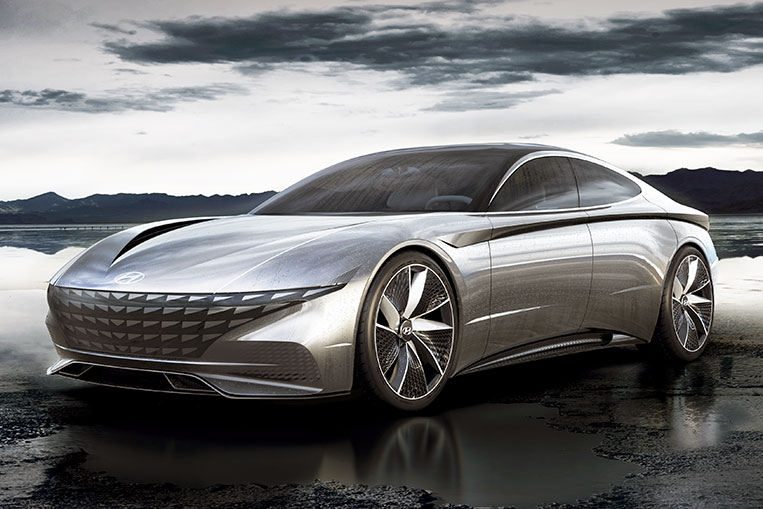 While many other automakers are busy unveiling their electrification plans for the near future, Hyundai is shining its spotlight on a stylish concept car that highlights the brand's next design direction rather than its powertrain blueprint for tomorrow.
The Korean car company has presented the Le Fil Rouge concept at the ongoing Geneva Motor Show, using it to introduce the brand's "Sensuous Sportiness" design theme. Hyundai says the name means "common thread" in English, but an online translator we use indicates it really means "the red wire." Whatever.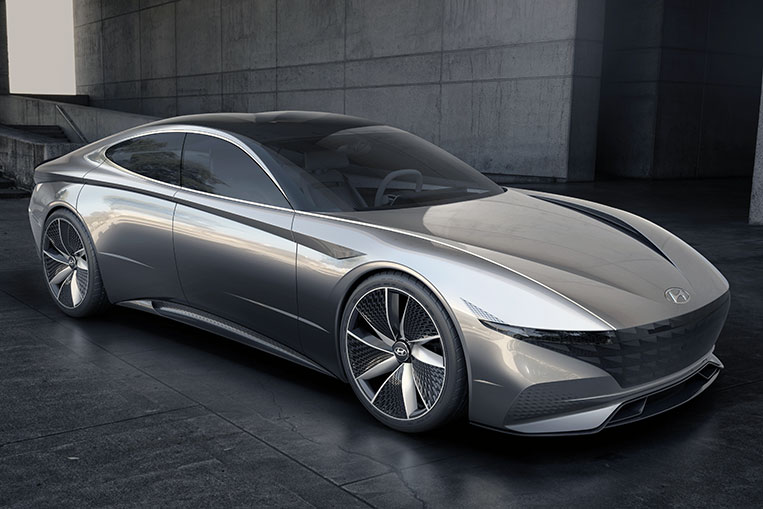 Apparently, this concept car is a reinterpretation of the Hyundai Coupe Concept from as far back as 1974, according to Hyundai Design Center head Luc Donckerwolke. "Building on our long history of creating distinctive and sporty character in vehicles, we will open a new era for Hyundai design," he declares in a press statement.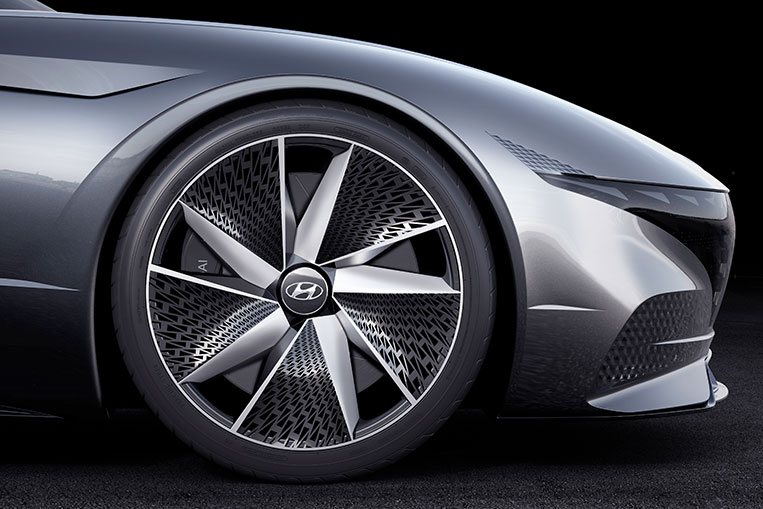 Meanwhile, Hyundai Styling head SangYup Lee has this to say: "Our goal is to build a beloved brand by creating vehicles with heightened emotional value to reshape the landscape of car design. This is the foundation of our concept."
"The goal of this new theme is to bring instinctive beauty, creating emotional value and desirability in Hyundai vehicles," the press statement adds. "The design mission is defined by the harmony between four fundamental elements: proportion, architecture, styling and technology."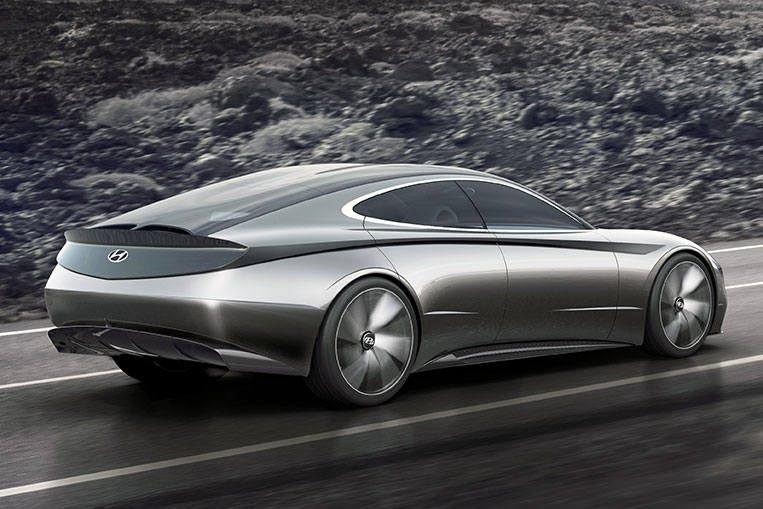 In referring to the Le Fil Rouge, Hyundai also talks about a new approach called "Light Architecture," which supposedly results in a dynamic appearance and a forward-motion effect. They achieved this by seamlessly blending the front and rear pillars with the roof—"as though the car is drawn with a single line."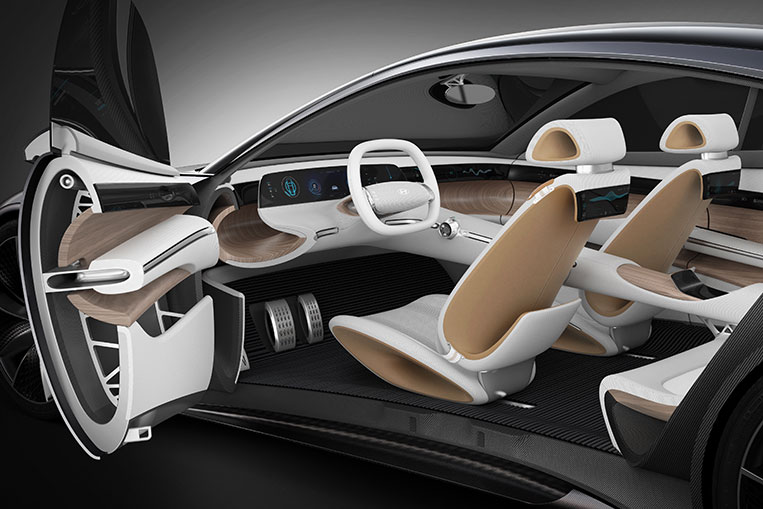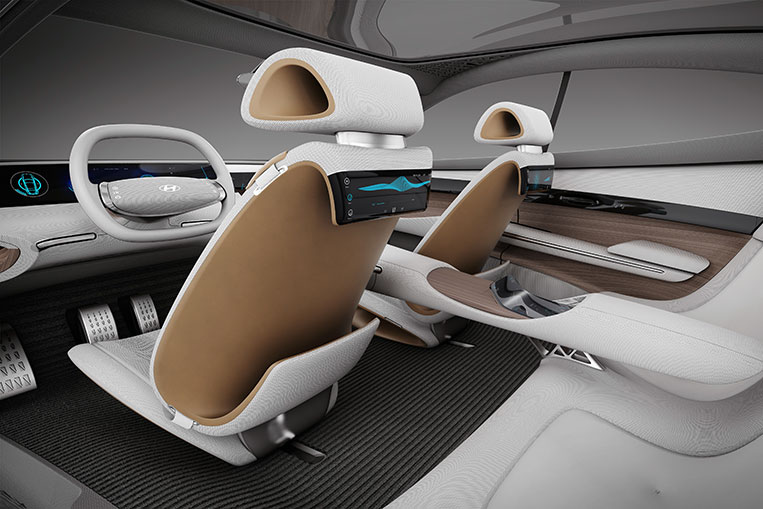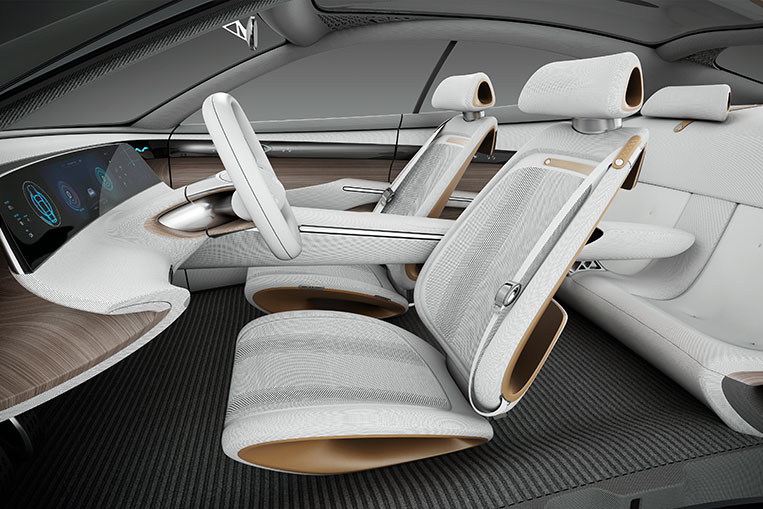 Hyundai reveals that this new design language will be seen in its future range of vehicles—from sedans to sport-utes. Based on what we see here, the company's upcoming models should be exciting products to look forward to. What do you think?