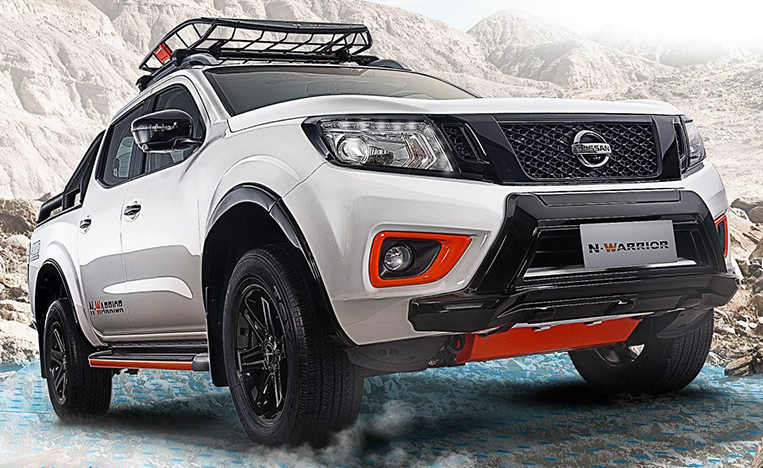 If you went to the 2018 Philippine International Motor Show in October, you must have been aware that one of the biggest crowd-drawers at the event was Nissan Philippines' Navara Warrior X show car. We say "show car" because that's exactly what the vehicle was: a heavily modified pickup truck that had been created specifically for the show. Which meant people couldn't buy one even if they wanted to.
Five months later, Nissan has released this—a so-called "N-Warrior" package—for its popular workhorse. Perhaps wanting to appease frustrated customers who were smitten with the Warrior X, Nissan now gives the market its best effort to make the Navara stand out on the parking lot or in EDSA traffic.
One thing is immediately clear, though: The Navara N-Warrior is not as visually striking as the Navara Warrior X. We know that the 'N' in N-Warrior stands for Nissan (or maybe Navara?), but it could also mean "not-so-badass." But this should do for now, we guess. And the Warrior X—with its humongous 20-inch alloy wheels and attention-grabbing bodykit—might get you into trouble with the Land Transportation Office anyway.
According to a press statement, included in the N-Warrior package are the following:
N-Warrior decals
Gloss-black front grille
Gloss-black headlamp finisher
Gloss-black front overrider
Gloss-black side-mirror
Gloss-black fenders
Gloss-black door handles
Orange skid plate
Orange fog lamp accent
Orange side step accent
Sport roll bar
Leather seats with orange stitching
Orange interior accents
Carbon-fiber interior trim
Bed-liner
The roof basket in the photos you see here is apparently optional, so you will have to pay extra for that if you want it.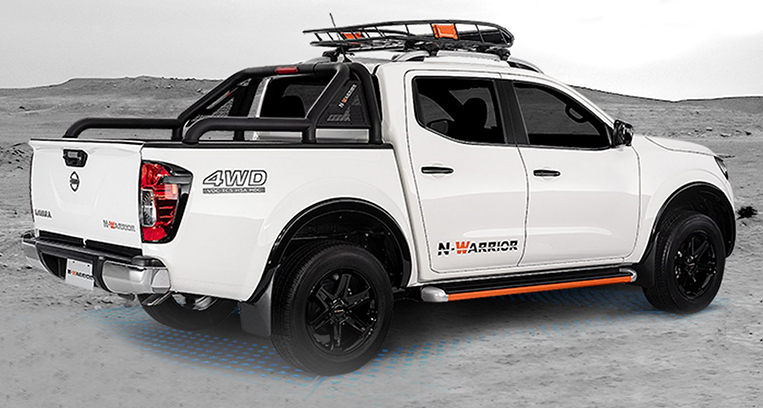 This N-Warrior package costs P170,000 and is available on the following Navara variants: EL Calibre 4×2 MT, EL Calibre 4×2 AT, VL 4×4 MT and VL 4×4 AT. With the N-Warrior package, the prices of these variants are as follows:
Navara EL Calibre 4×2 N-Warrior MT – P1,249,000
Navara EL Calibre 4×2 N-Warrior AT – P1,309,000
Navara VL 4×4 N-Warrior MT – P1,569,000
Navara VL 4×4 N-Warrior AT – P1,629,000
The Navara N-Warrior is available in two exterior colors: Alpine White and Brilliant Silver.
Again, the Navara N-Warrior is far from being the Navara Warrior X that we all lusted after at PIMS 2018, but at least it doesn't look the same as the thousands of other Navaras on the road. Visit a Nissan dealership if you're feeling it.