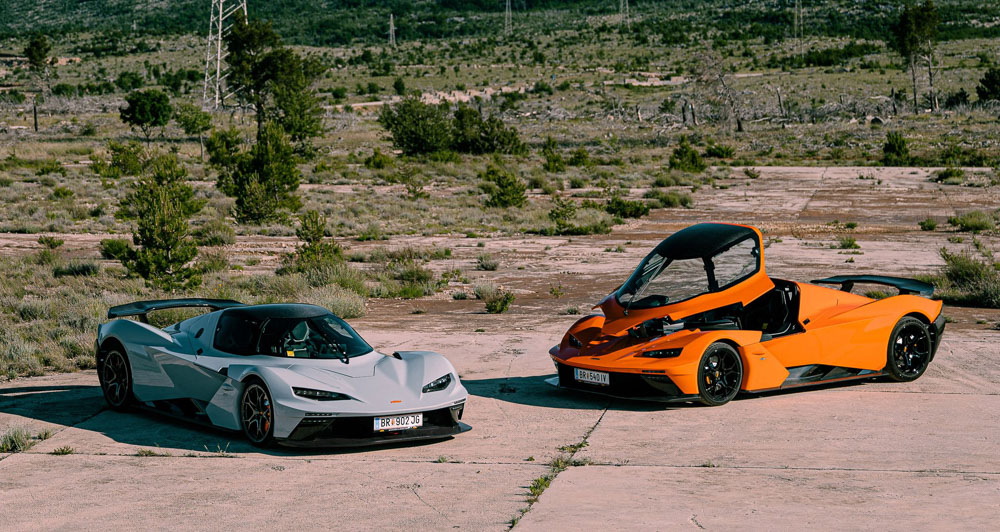 So, you like your sports cars very hardcore? Do you think a weekend is perfectly spent on a racetrack, under the sweltering heat, with the smell of burnt rubber, oil, and high-octane fumes and a hint of burnt clutch and glowing brakes fading into the late afternoon sun?
Well, then, KTM, the Austrian specialty firm better known for building impressive motorcycles, might just have the hardcore sports car for you in the form of the X-Bow GT-XR (pronounced as "cross-bow"), the brand's first road-legal, closed-cockpit sports car that was originally launched in 2008. This is a road-legal version of the company's highly successful GT2 race car that competes in various GT3 racing series worldwide.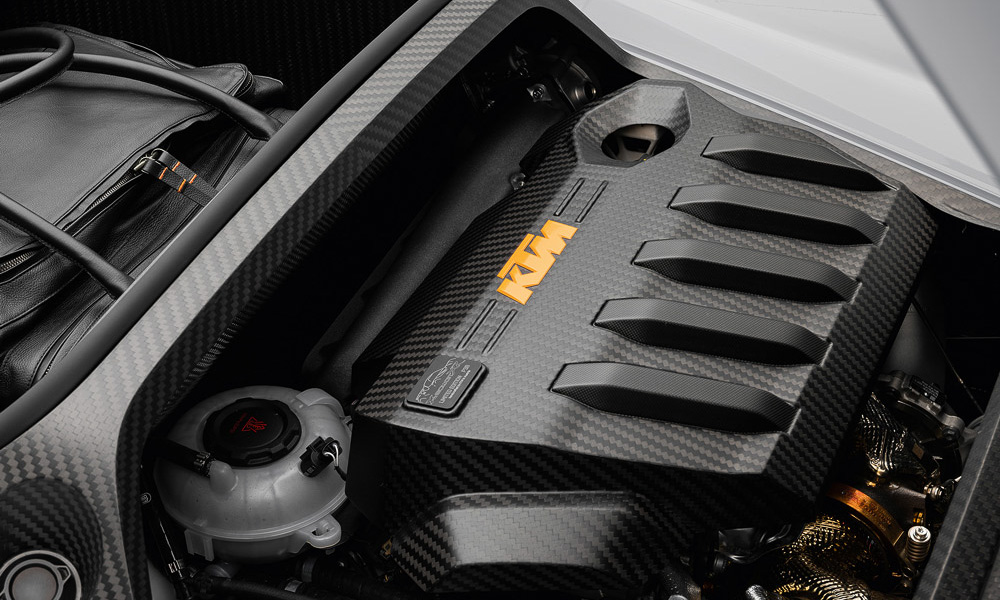 The GT-XR's bare carbon chassis tub weighs in at 89kg, lighter than the average supersized American male. Built-up, the GT-XR weighs in at a measly 1,130kg, only 180kg heavier than a first-generation NA Mazda Miata, but with almost five times more horsepower thanks to its Audi-sourced, turbocharged 2.5-liter direct-injected in-line-five engine taken from the RS3, the RSQ3, and the TT-RS.
Mounted midship in a transverse layout, the in-line-five provides a shade under 500hp (493hp, to be exact) and roughly 581Nm of torque. KTM also sourced Audi's seven-speed dual-clutch direct-shift gearbox (DSG) mated to a mechanical limited-slip differential.
Despite the modest output (for a hardcore track-biased sports car), the lightweight and smart transmission allows the X-Bow GT-XR to accelerate from rest to 100km/h in 3.4 seconds, all the way to a top speed of 280km/h. There's also a 114L fuel tank that gives the GT-XR some impressively long legs, with KTM claiming that a single tank gives it an unprecedented range (for a purpose-built track-biased sports car) of just under 1,000km. Plenty enough for most racetracks.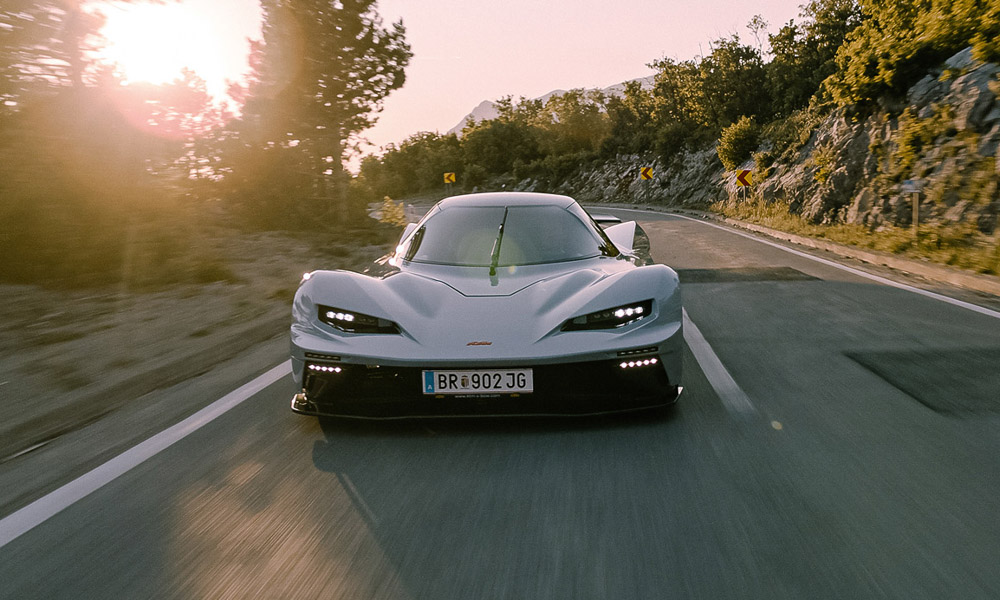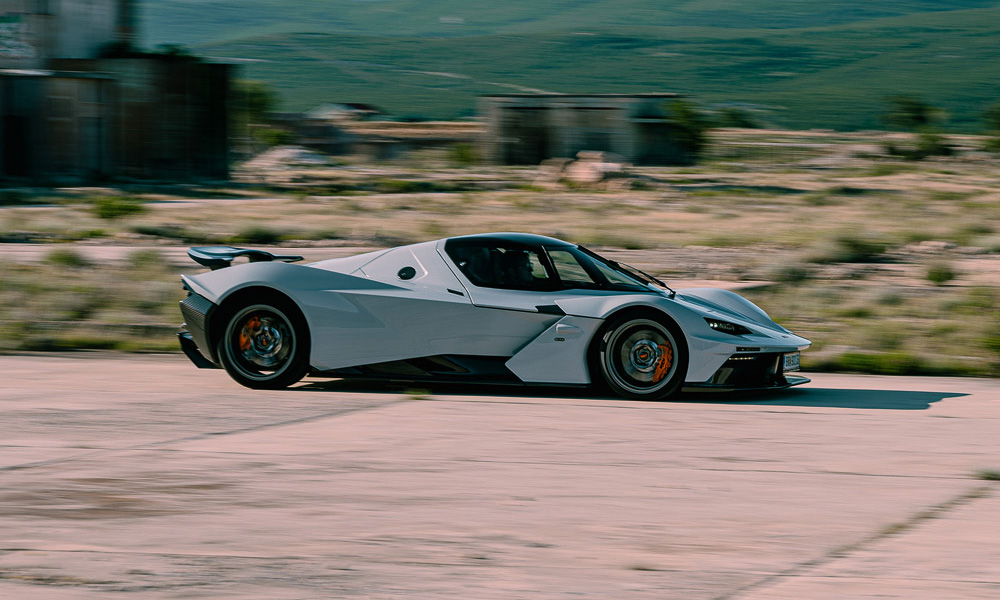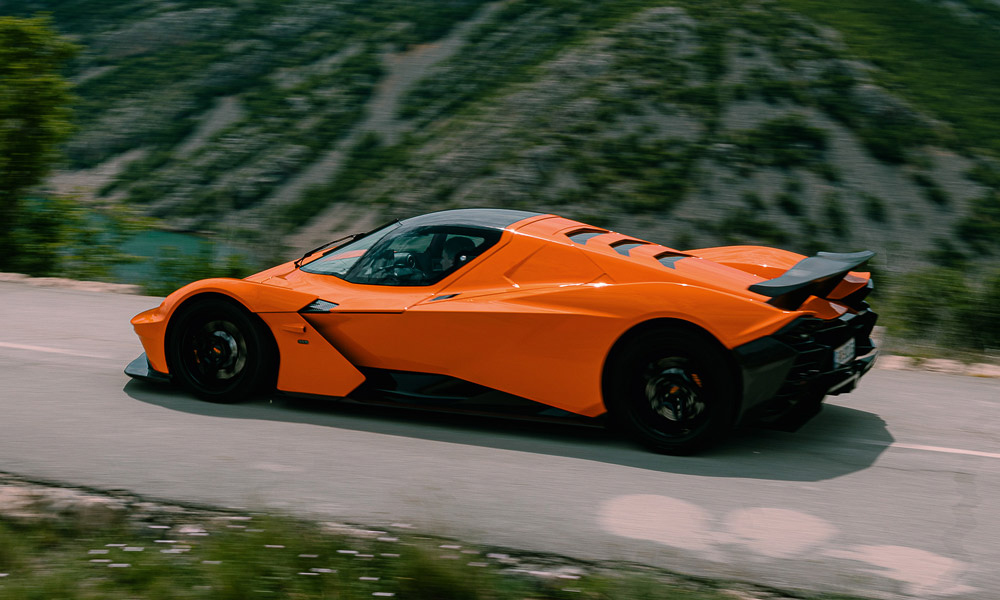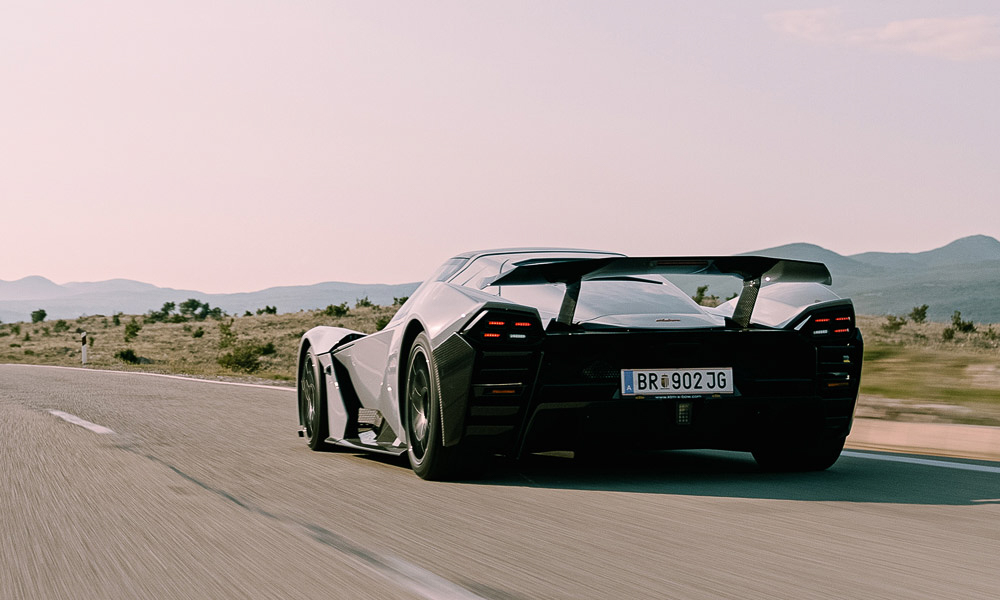 Resembling the complex curves of a stealth fighter, there's a lot more going on with the carbon-fiber-clad exterior and the aerodynamic department than initially meets the eye. KTM notes that the suspension system's components are aerodynamically optimized, and that it fits the GT-XR with an innovative aerodynamic system called AirCurtain that routes the vortices generated by the front spoiler around the floor to create an air seal around the car, aiding downforce, reducing lift, and improving overall stability.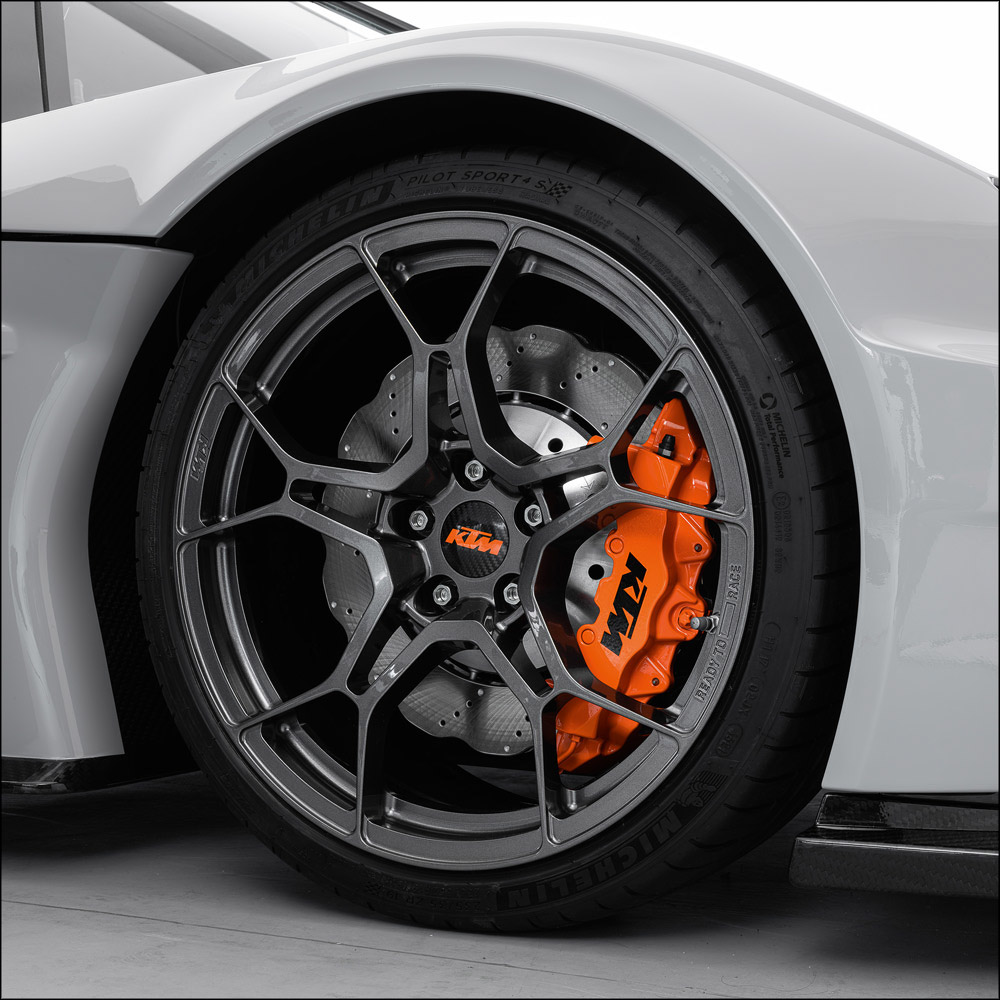 German suspension specialist Sachs provides the racing-style coil-over dampers with a front suspension lift system to clear ramps and speed humps. OZ Racing provides the double-staggered (19-inches front; 20-inches rear) center-locking magnesium alloy wheels shod with 235/35 front and 295/35 rear tires.
Massive six-piston front brakes and four-piston rear brakes clamp down on equally massive 376mm front discs and 355mm rear discs, respectively. Steel brakes are standard, while carbon-ceramic brakes are optional to give it even greater thermal stability on track with unsprung weight savings to boot!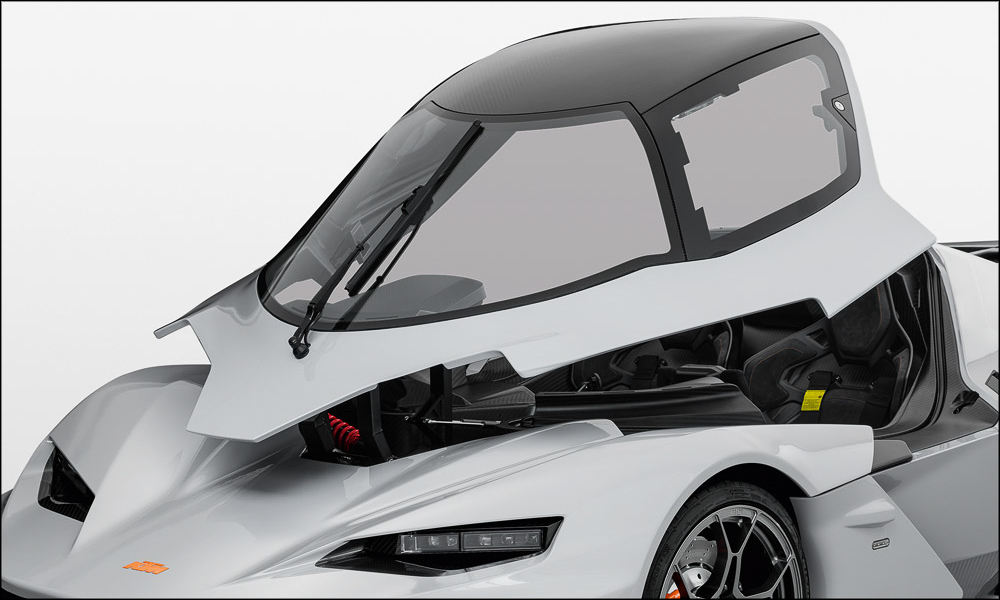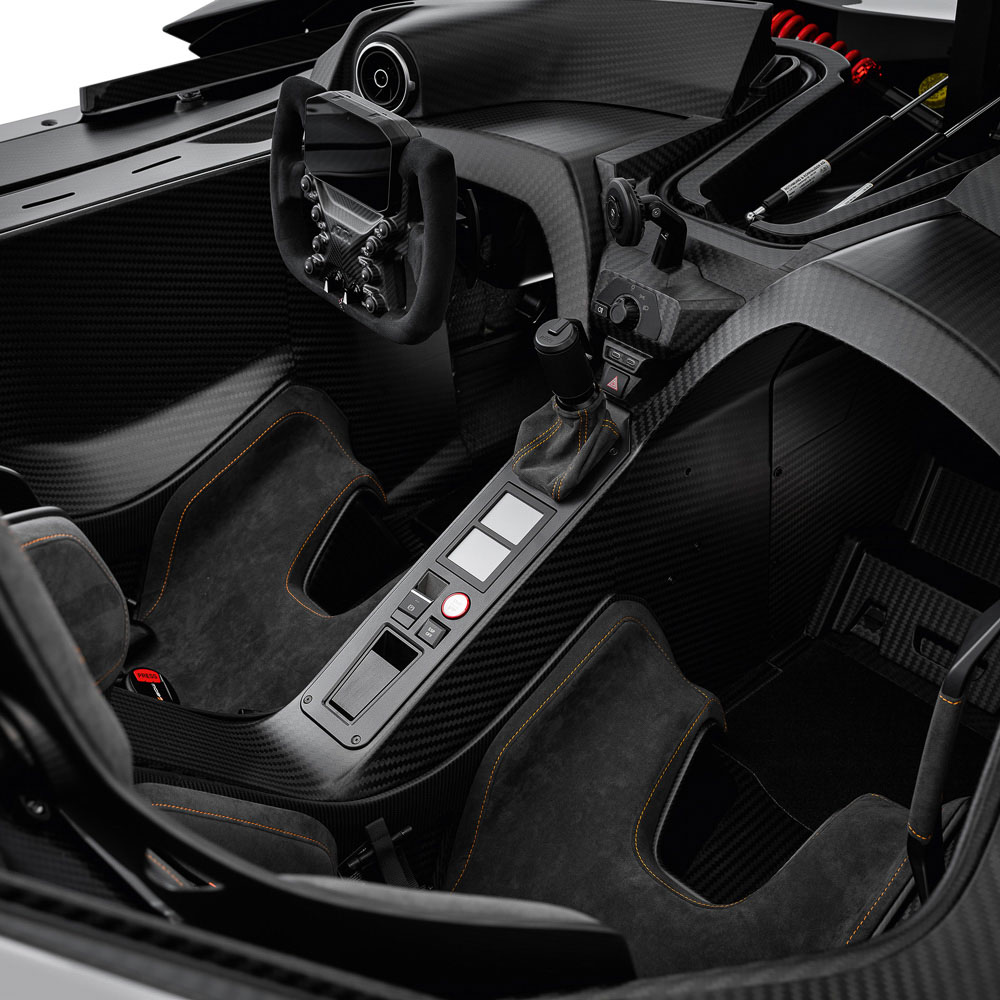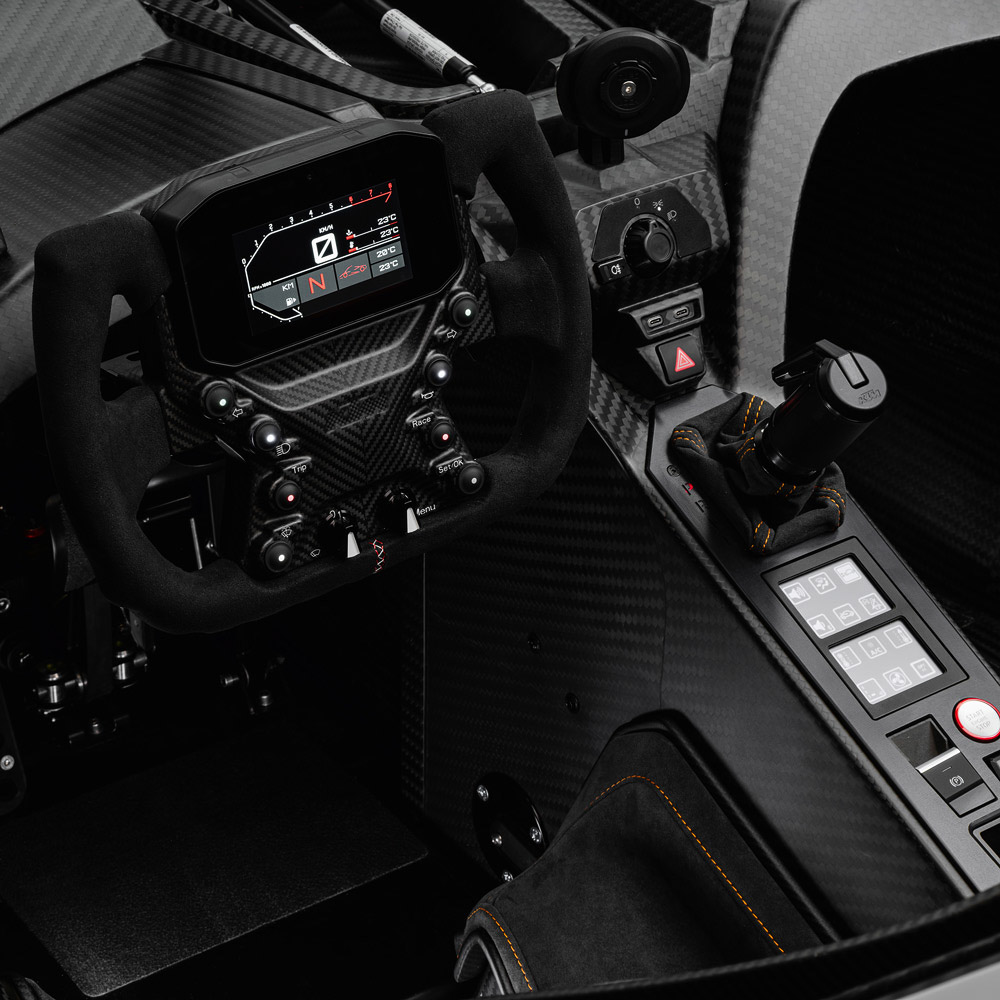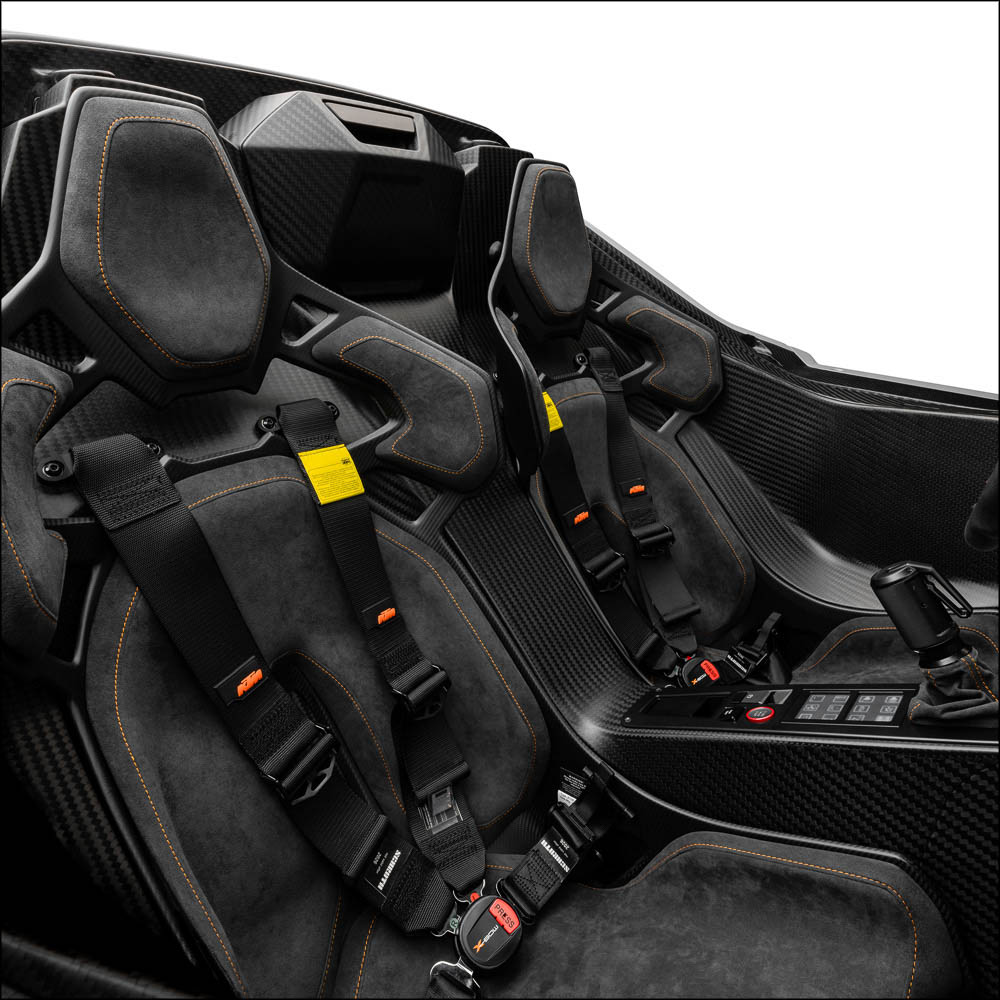 This KTM will be built at the same facility in Graz, Austria, where the original X-Bow open-top roadster and the GT2 race car are built. Only 100 road-going GT-XRs will be built annually, and will initially be available in Europe.
And aside from the race-spec equipment, the GT-XR also comes with two bucket seats, air-conditioning, USB-C connectivity, Bluetooth telephony, side cameras to replace side mirrors, 160L of cargo space (30L more than a ND MX-5) for small bags, and a Star Wars style electro-hydraulically operated cockpit that seems to have been taken straight out of an X-Wing fighter. The steering wheel houses all the primary controls and a small LCD display for the vehicle's vitals. It detaches like on race cars for easier entry and exit.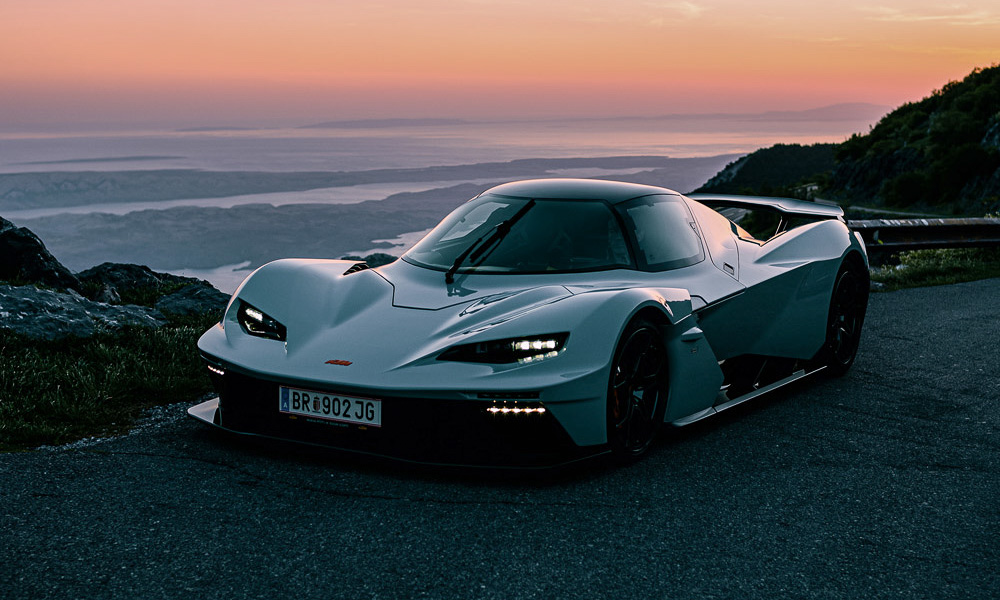 Fancy one? Best to bug AC Motors, KTM's Philippine distributor, if it can bring these bad boys in. Expect to pay somewhere in the region of $282,384 (P16.6 million) before local taxes and other options.