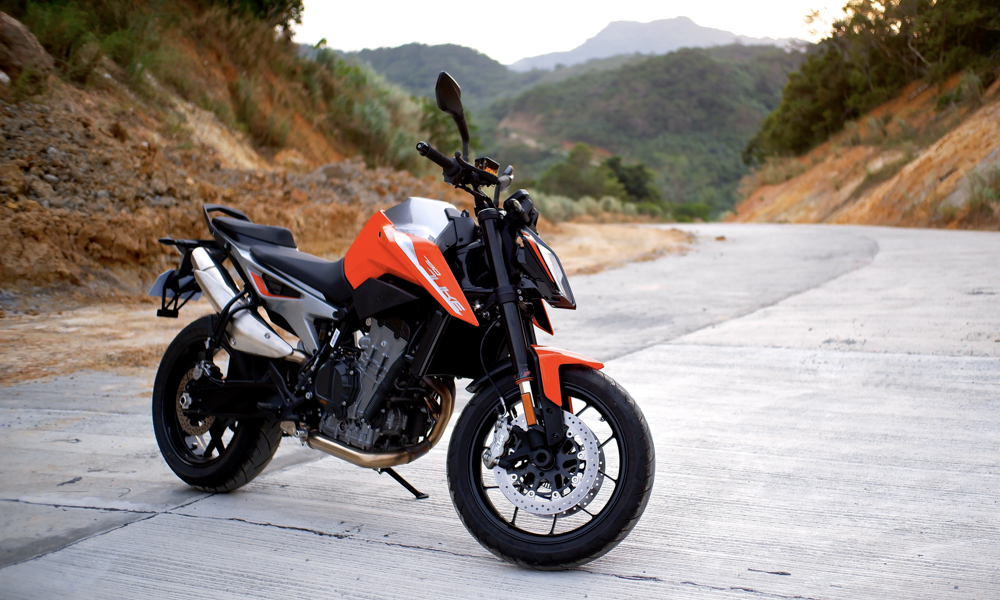 The middleweight naked-bike segment, in my opinion, is the best place to be shopping at if you're looking for something sporty. You get enough performance to give you a thrill, yet you also tend to have lower running costs than if you ventured into liter-bike territory.
For P599,000, the KTM 790 Duke gets you a 103hp parallel-twin, a six-speed gearbox with slipper clutch, suspension and brakes that could take on a track day with just a few modifications. Not to mention a low curb weight: just 186kg wet or slightly more than its little brother, the 390 Duke.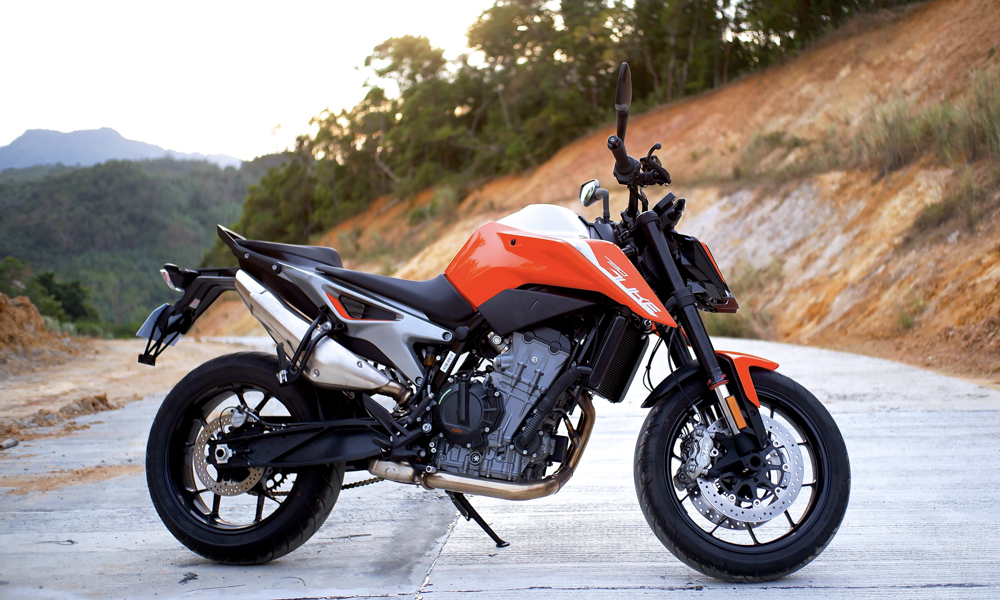 The combination of relatively high output from the 799c motor coupled with low weight translates into a crazy fun bike that just begs to be ridden hard. Top speed is somewhere north of 200km/h, but the real fun is in the midrange, where the motor pulls with authority from as low as 2,000rpm and doesn't let up until the redline. It's a very tractable engine—one that doesn't need to be kept at high revs to perform smoothly. With its exhaust barking out a distinctive staccato, the 790 Duke easily switches personalities from amiable commuter bike to wheelie-popping hooligan depending on how hard you twist the throttle and what ride mode you've selected.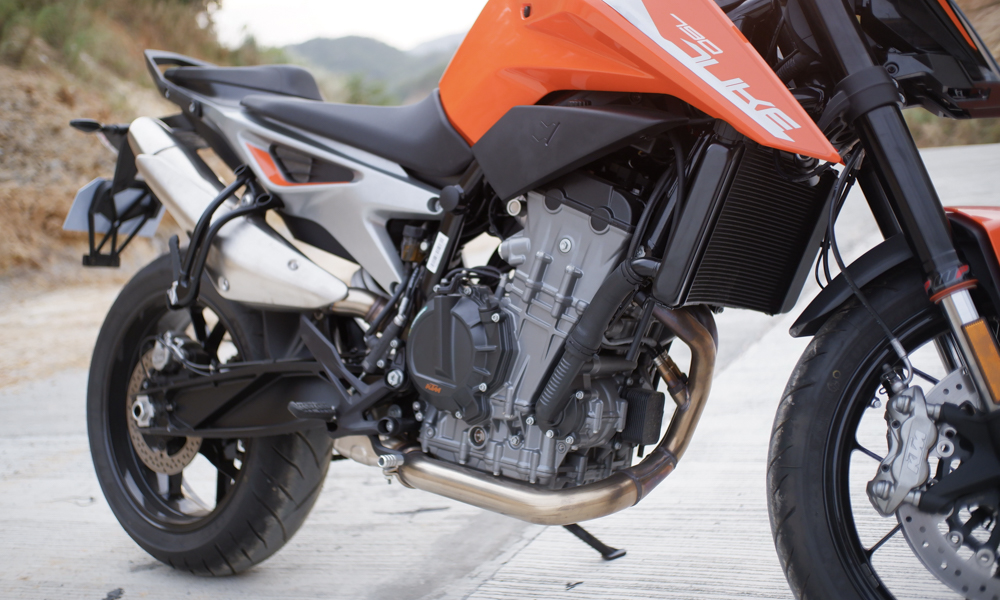 The full-color TFT dash is mildly complicated, but worth the time to fiddle with before you set off. You can choose between Street, Sport, Rain and Track. Each mode will adjust throttle response accordingly. You can also choose to turn off the anti-wheelie control as well as go for Supermoto mode, which deactivates the rear-wheel ABS. With the anti-wheelie mode off and Track selected, the 790 punches hard off the line and will lift the front wheel without having to pop the clutch. It's a hard-edged machine that will reward an experienced rider with super-quick responsiveness. Sport takes a little bit of that edge off and works great for attacking your favorite set of mountain roads with more immediate throttle response. For general riding, Street is what you'll mostly be using.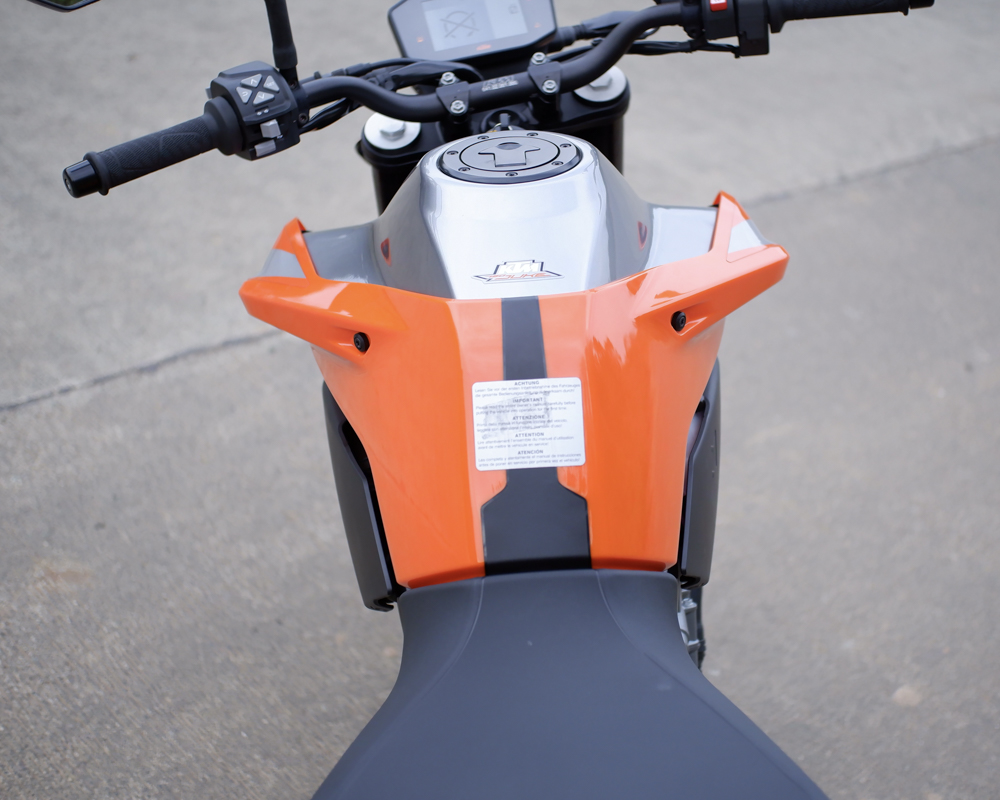 In this mode, throttle response is creamy from closed to wide open, preventing that whiskey-throttle jerkiness, and you can twist it hard for quick acceleration without fear of looping the bike. The six-speed transmission's ratios are perfectly matched, with incremental changes in engine speed as you climb up the gears. The up/down quickshifter works well enough, but I found myself blipping the throttle on my own during downshifts if only to hear more of that exhaust bark.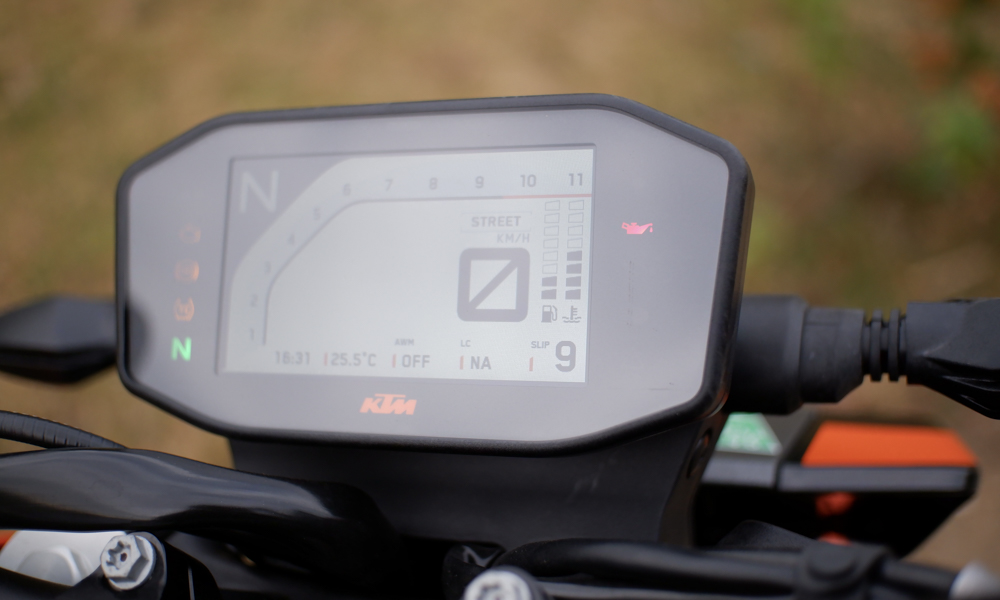 While the WP Apex suspension is only adjustable for rear preload, I didn't find anything lacking in the way it rode or handled. The ride is taut without being harsh, and it's the easiest thing to carve a set of switchbacks with as the bike easily transitions from side to side. The brakes are a bit of a letdown, though, as their spongy feel means you'll be pressing deeper on them than you'd like when you're feeling sporty. The stopping power is there. It's just that you need to squeeze the controls harder than expected, and this robs you of confidence in the corners. Upgraded brake pads should be the first thing an owner gets.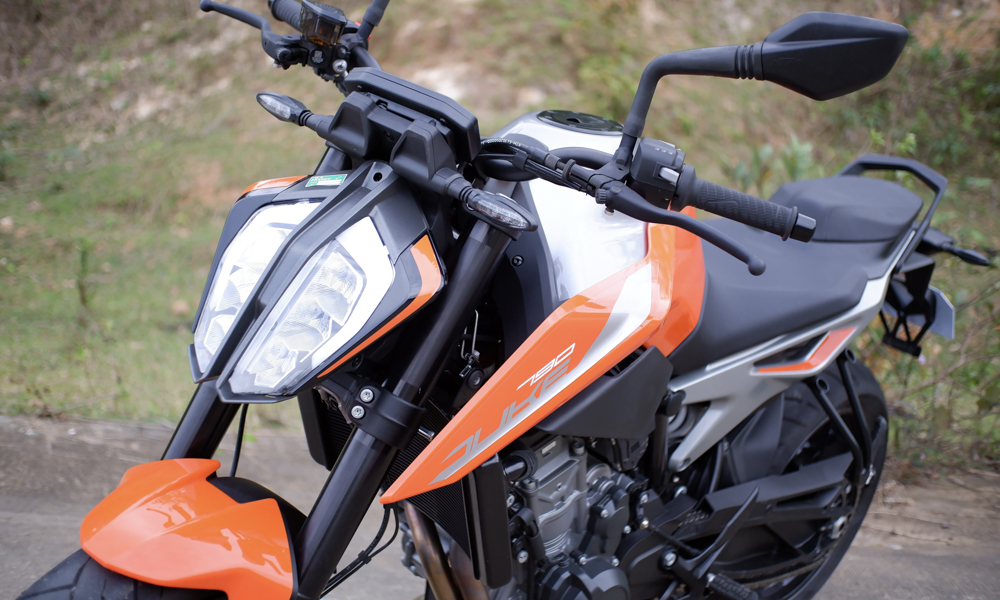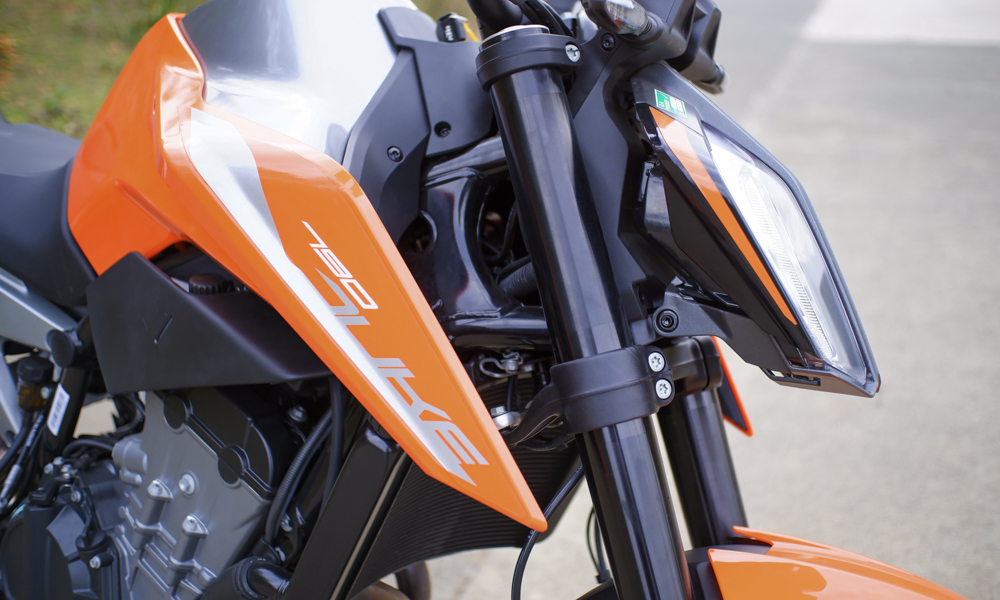 While KTM offers a touring-focused 790 Adventure R, the Duke is comfortable enough for several hours of road-tripping. The saddle is firm and long enough for a variety of positions, and has just the right width for thigh support. I can place at least one foot flat on the ground while seated. Stand-up riding is awkward, though. The pillion pad is reasonably wide for a petite passenger. You can also use that space to strap on a tail bag, and there's a nice, fat grab bar to hook the straps to.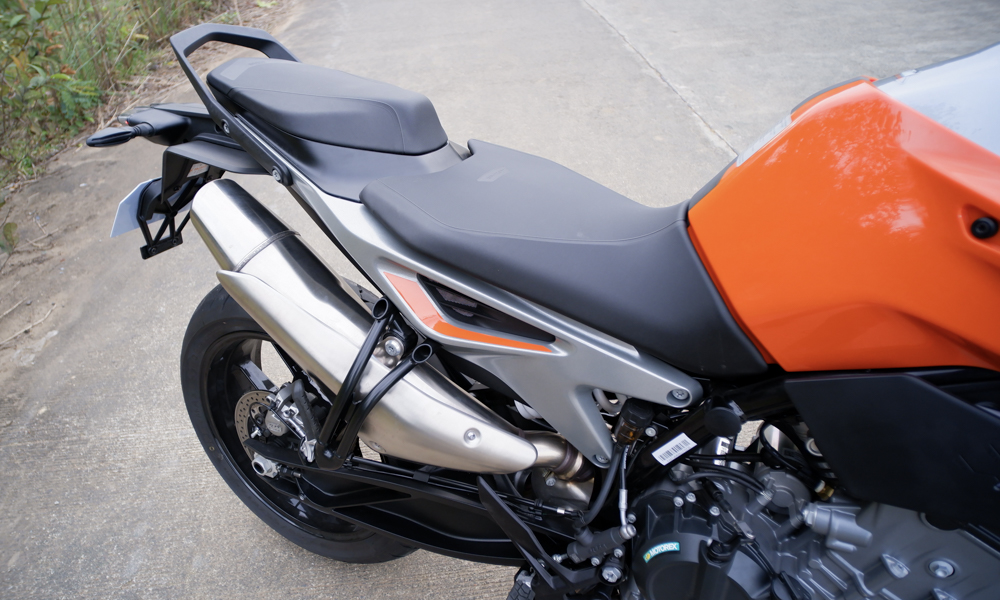 Over two days of riding on a mix of highway and hilly side roads, the 790 Duke was as fun as anyone would expect a sport naked to be: fast when you want it, nimble in the corners, but also relatively painless to ride at a more sedate pace. The electronic aids do help to keep you from getting in over your head, but more importantly, the smoothness of the motor means it's just as happy cruising along with the flow of traffic. There's no annoying chain slap or driveline lash that's constantly scolding you for riding at "responsible" speeds. And while the parallel-twin design isn't as sexy as a V-twin or in-line-four, it keeps most of the waste heat away from you. A mix of low- and high-speed riding merited around 20km/L—not bad at all.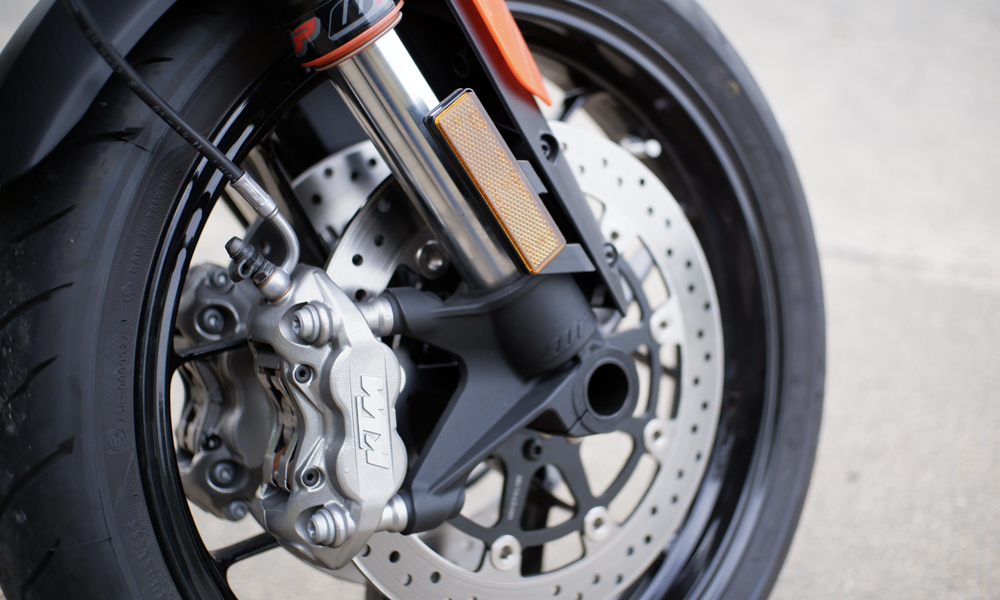 Aesthetically, like most other KTMs, you'll either like it or give it a hard pass. With many similarities to the more pedestrian 390 Duke, only eagle-eyed gearheads can tell the difference at a passing glance. It cuts a lean profile, and the bit of fairing that wraps over the tank and down the sides helps clean up the air a bit (although anything above 130km/h is very turbulent). I personally love the sexy, salmon-like shape of the exhaust can, if only because it's a nice change from the usual cylindrical shape. While the TFT display is comprehensive and easy to navigate, there's not much "soul" to how the information is presented. Plain serif font on a Windows-like menu. The line-type tachometer looks racy, but an analog-style display option would add some panache.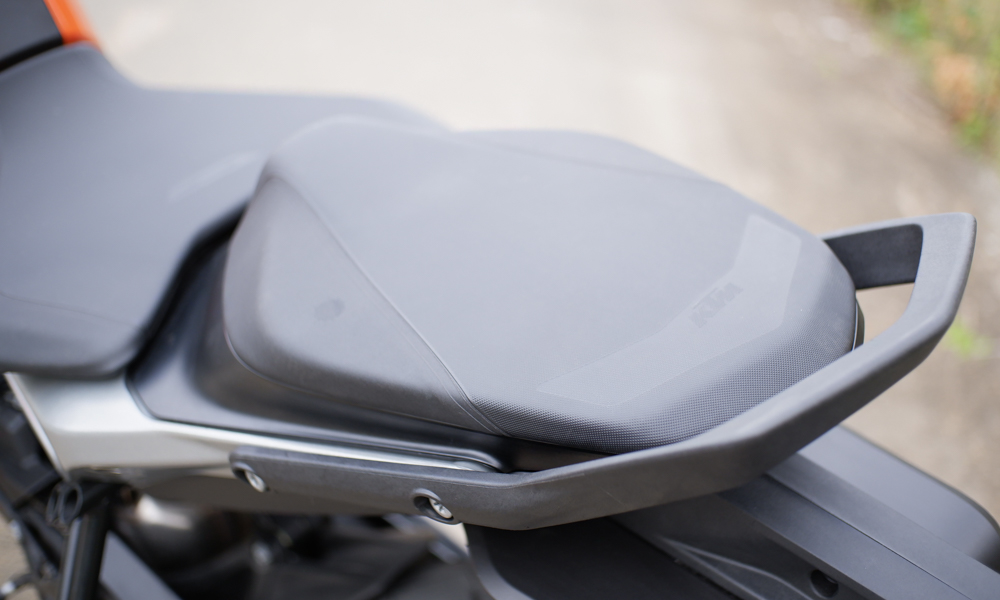 Like the 200/390 Duke and the 790 Adventure R, the 790 Duke is assembled here in the Philippines, and that's part of the reason why its pricing is so competitive for what it brings to the enthusiast rider. With just the right power and everyday rideability, it's a bike that can double as a commuter one day and a canyon carver on weekends.