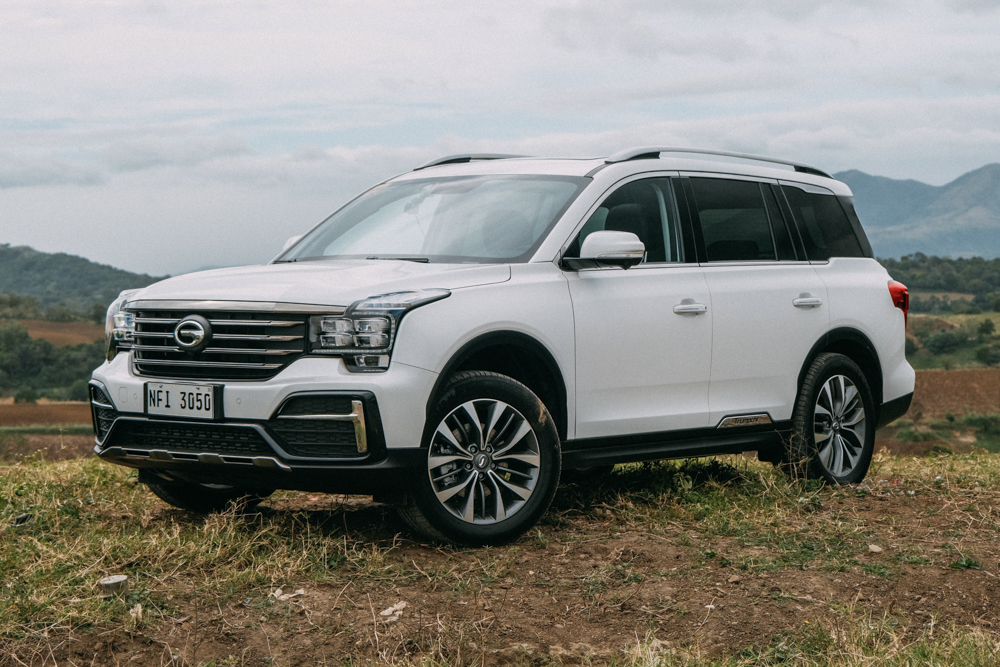 It's come to a point where the common SUV buyer looks at more than the utility of the vehicle. It needs to be able to carry seven people (at least) and some of their cargo. It must be "rugged" enough to go off-road (in our case, wade through floods). Finally, it has to look angas, or proud and tough.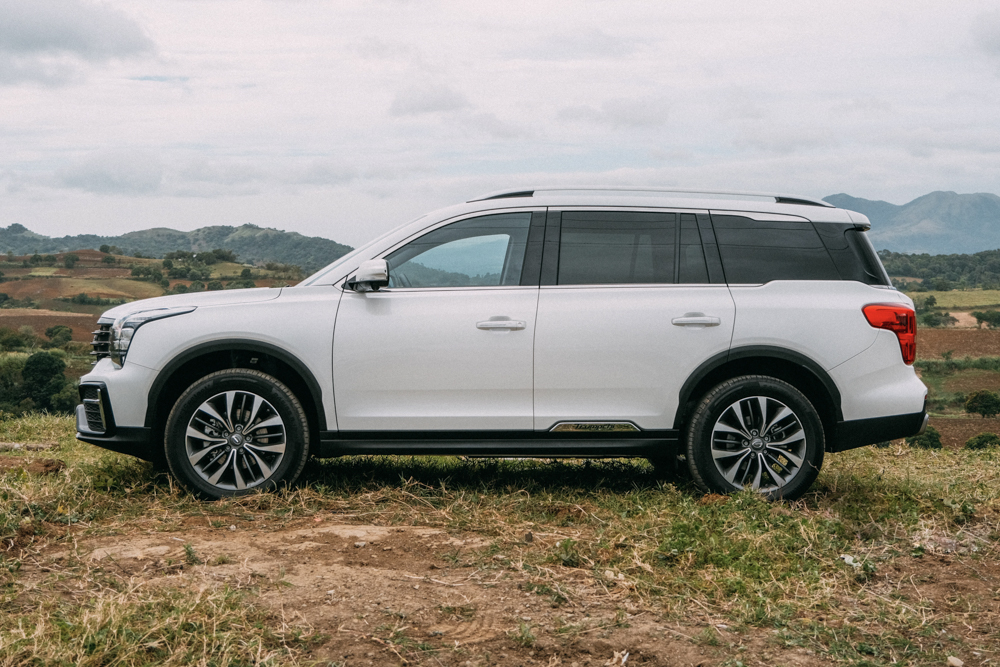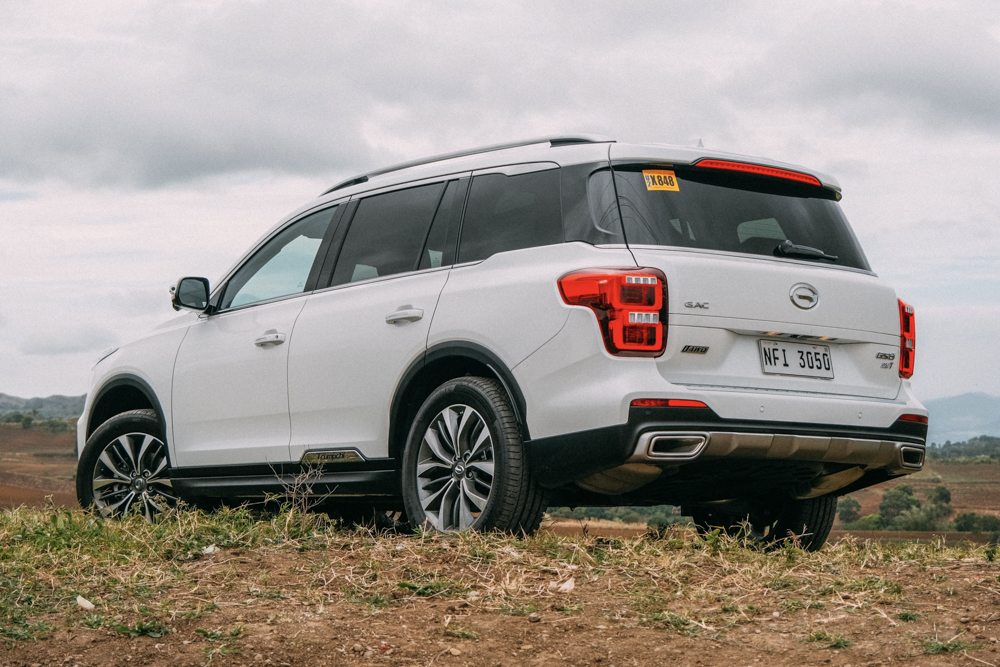 While Chinese brands offer plenty of crossovers, we rarely see larger options on the higher end of the price spectrum (P2 million and up). There are only two: the Maxus D90 and the GAC GS8. The latter a curiosity to many as it offers a lot for its price in a segment dominated by popular truck-based models like the Toyota Fortuner and the Mitsubishi Montero Sport.
Obvious origins aside, we know that GAC can build some impressive vehicles (see GN6 review). But did it do enough to make the GS8 stand out from the usual crowd of PPVs and three-row crossovers?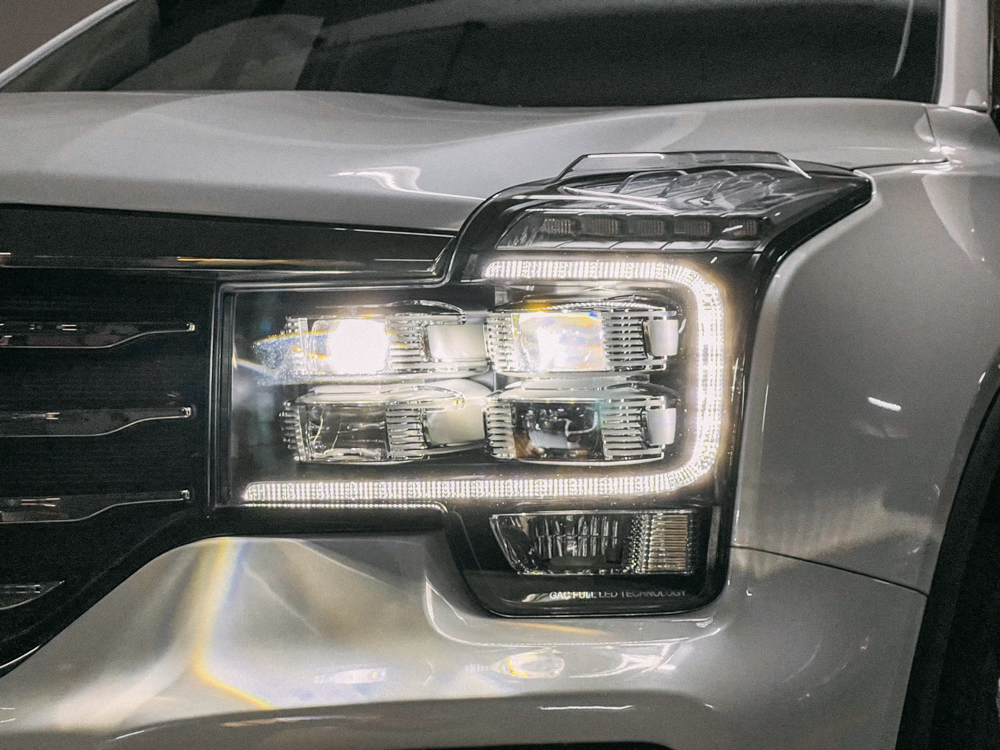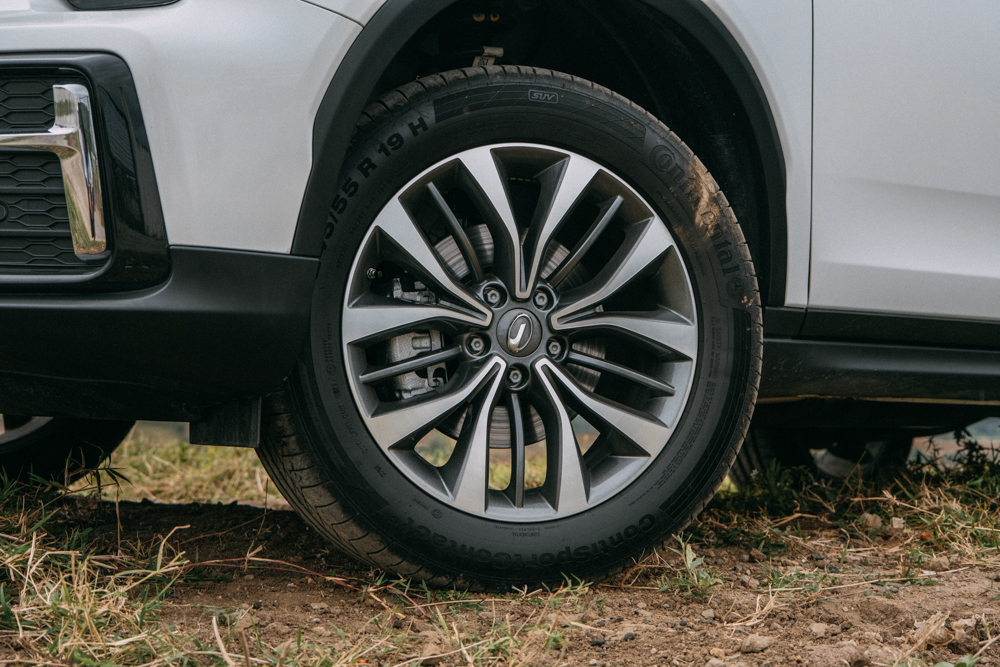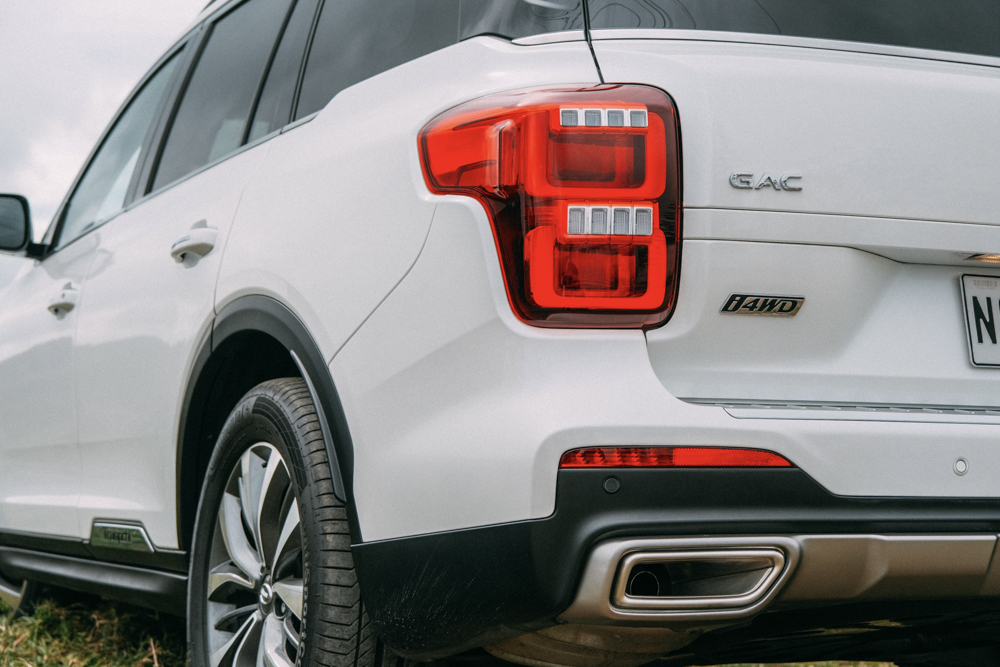 There's no getting around how much road presence the GS8 has. Especially in this shade of Ivory White, you'd be forgiven if you thought a politician was aboard this vehicle. It's big, boxy, and intimidating, especially with the 19-inch wheels and the quad-beam LED headlights that are exclusive to the GL trim.
While filling the car up at a gas station on a Sunday, I received many curious stares from people in far more interesting vehicles. Even an elderly gentleman in a well-maintained Honda Civic EK came up and asked me if this was a Toyota Land Cruiser of some sort.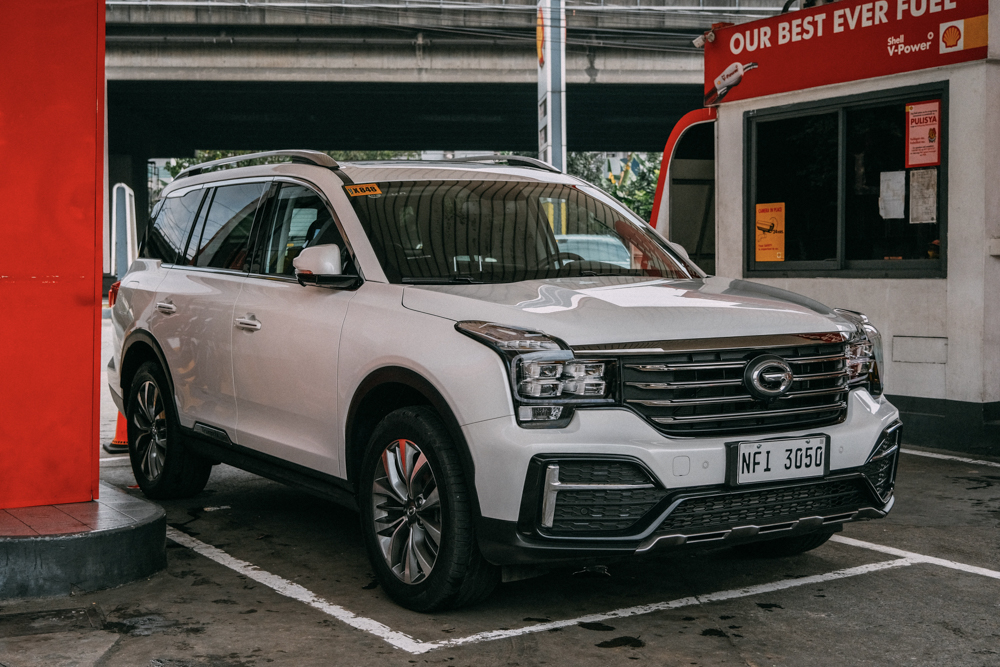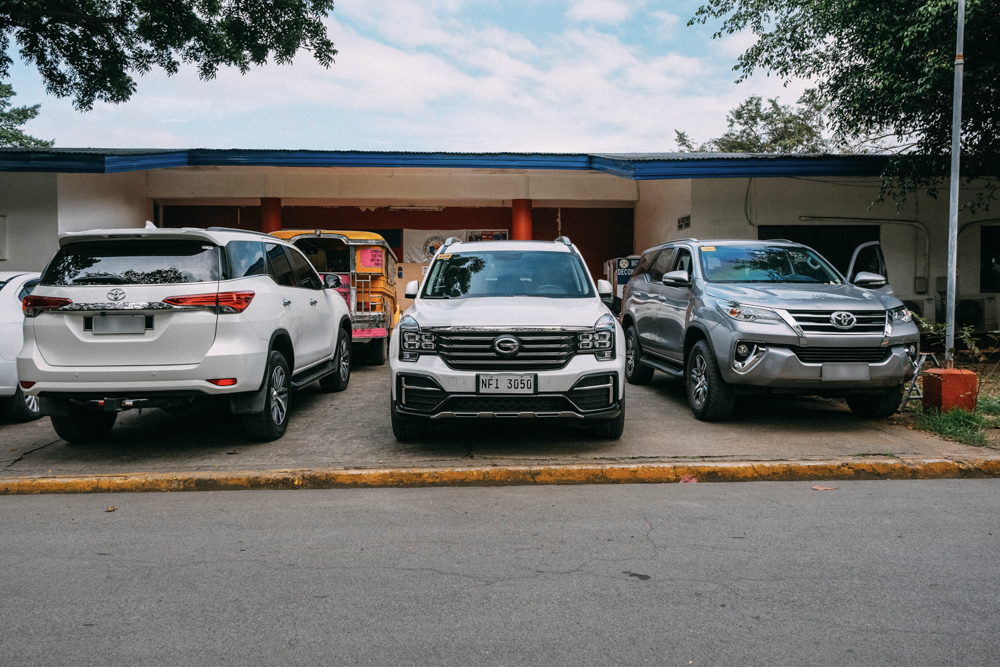 Being GAC's flagship model, the company threw everything in but the kitchen sink. All the seats are upholstered in black Nappa leather, with most touch points covered in some kind of premium material. The front seats are heated and cooled, while the three-zone climate control keeps occupants comfortable. The driver also gets a heated steering wheel, but it's a bit of an oddity given our climate.
There's a panoramic moonroof, ambient cyan lighting, and mahogany Alcantara and leather accents with faux wood trim. Finally, there's a tire-pressure monitoring system, a remote starter, and a wireless charger.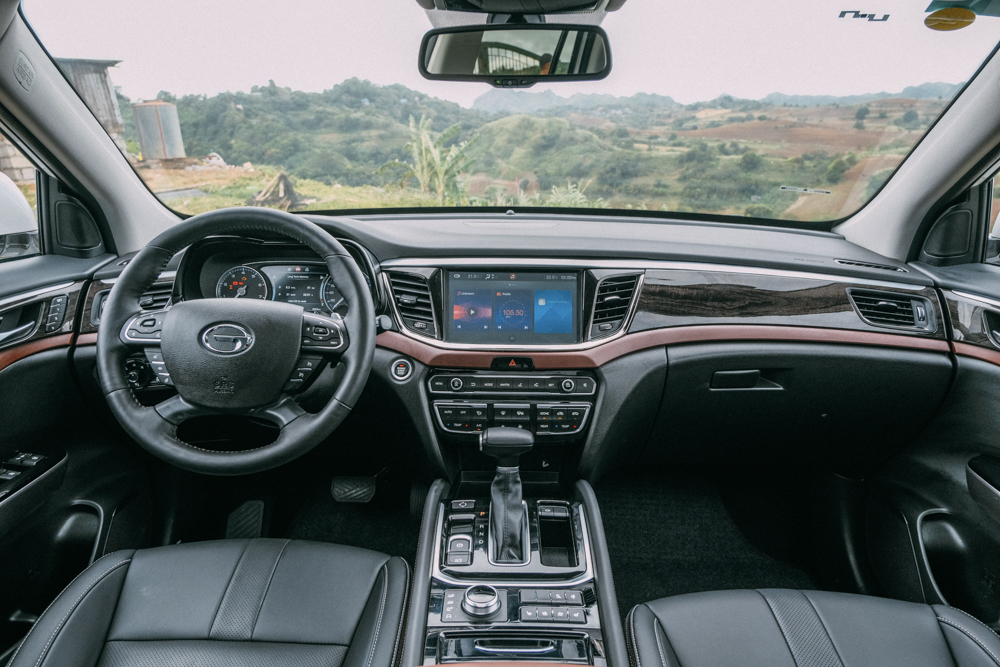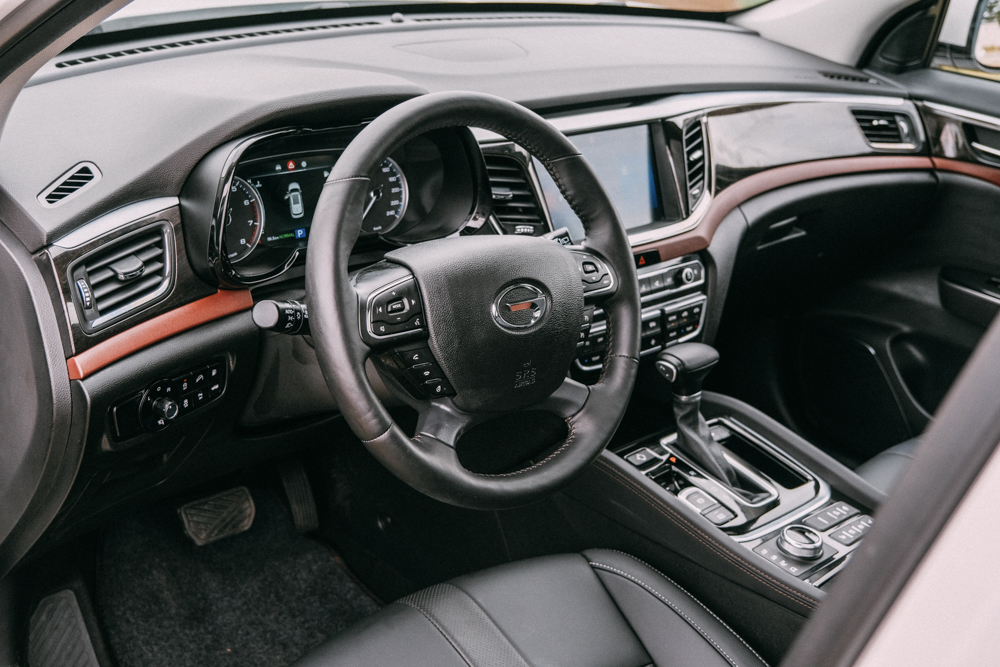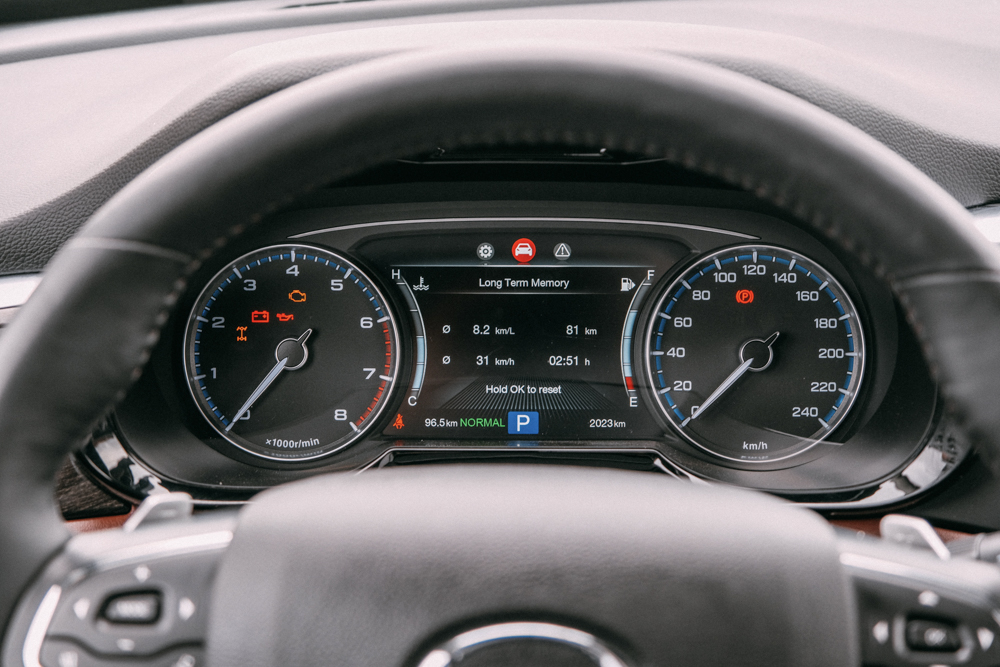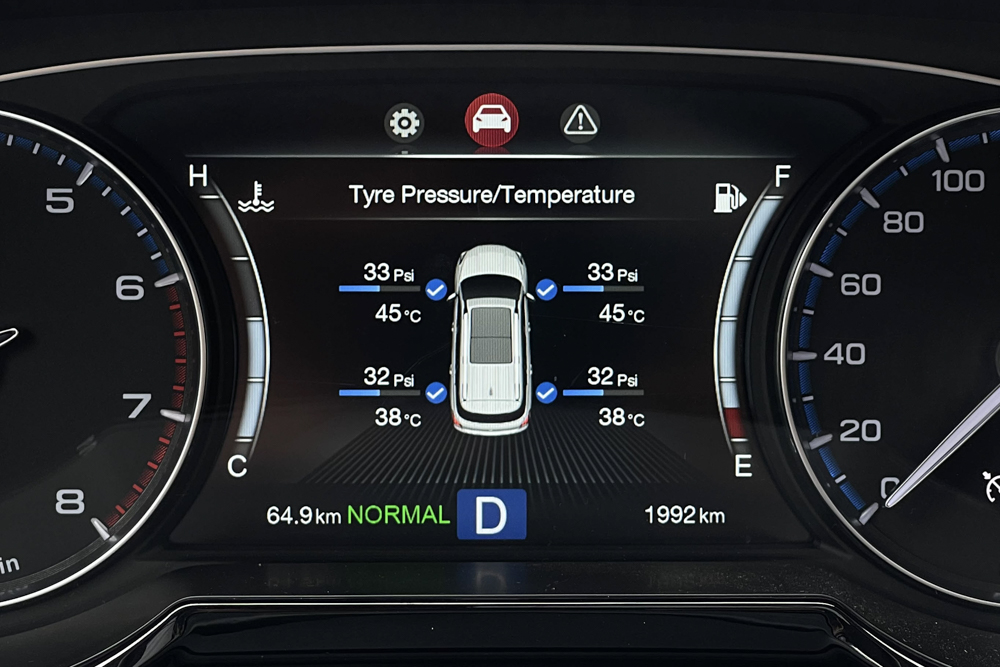 Sounds great, right? But remember, we must take a look at another aspect: refinement. You can have all the features, but the execution is what separates a flagship from lesser vehicles. If you're curious about what my qualms are, here are a couple:
There is liberal use of cheap-feeling plastics on the dashboard. The worst offender is the wireless-charging binnacle. It's hollow, and only has guide rails to keep your phone in place. Unfortunately, your device will slip and slide around. It would've been wise to cover the surface in grippy rubber.
The infotainment screen is recessed within a bezel that looks like it was taken out of a car from the early 2000s. Not only does it look low-rent, but it also makes it harder to use buttons and icons found toward the edges of the screen.
The operating system is frustrating. It supports Apple CarPlay only, leaving Android users to settle with Bluetooth only. You'll be using it 90% of the time until you decide to mess with the physical climate controls. There's a (redundant) climate-control screen which is the only place you can see the temperature. After this screen times out, it boots you out of CarPlay and returns to the main menu. This gets irritating at times and it will make you miss a turn if you don't act fast enough.
This can be fixed with a software update though. Hopefully, newer GAC models will no longer have this issue.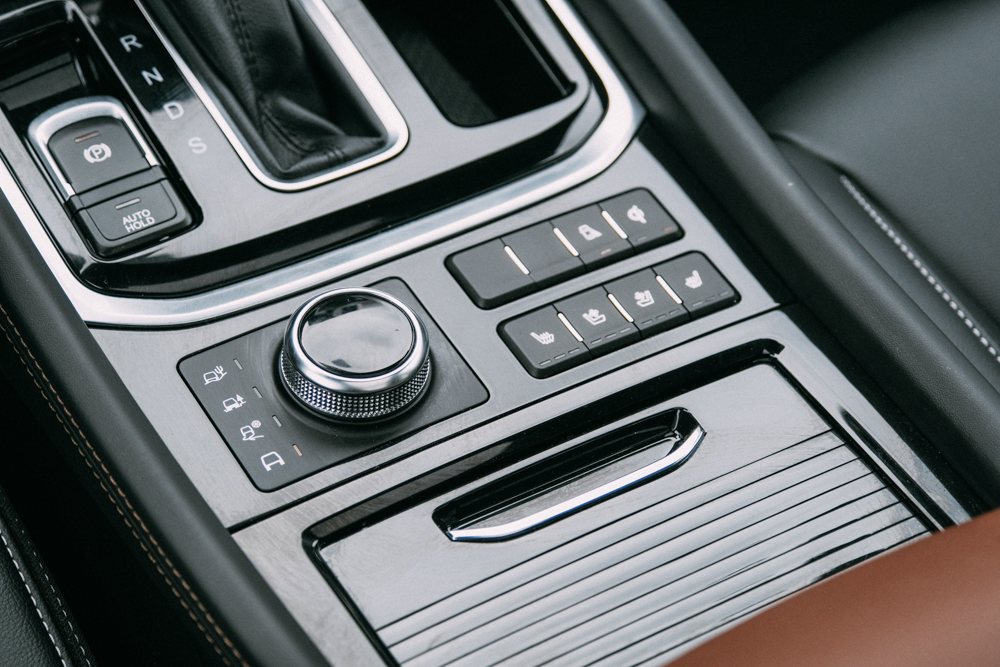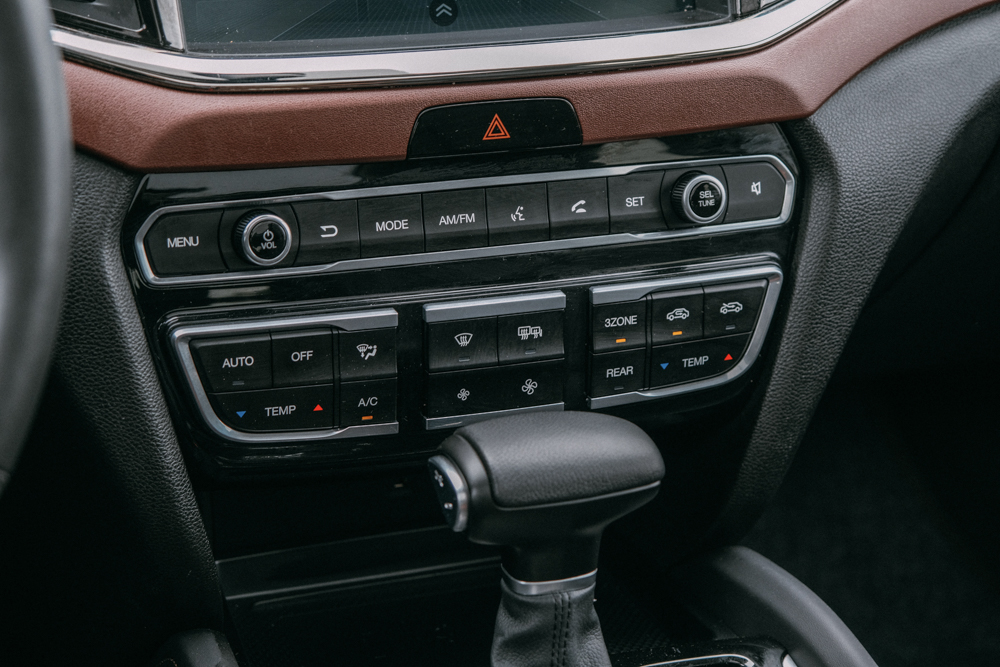 There's a 360° camera of decent resolution, and parking sensors to make it easier to maneuver in tight spaces. More surprising is the inclusion of a "LaneWatch" feature, like those found in Honda vehicles.
When you indicate at speeds above 30km/h, a mirror-mounted, rear-facing camera activates and displays a feed of your blind spot. We're not so sure if we'd have this over the traditional blind-spot warnings, but it's a novel implementation. Also, cruise control is of the normal kind, so there's no adaptive function which would've been nice to have.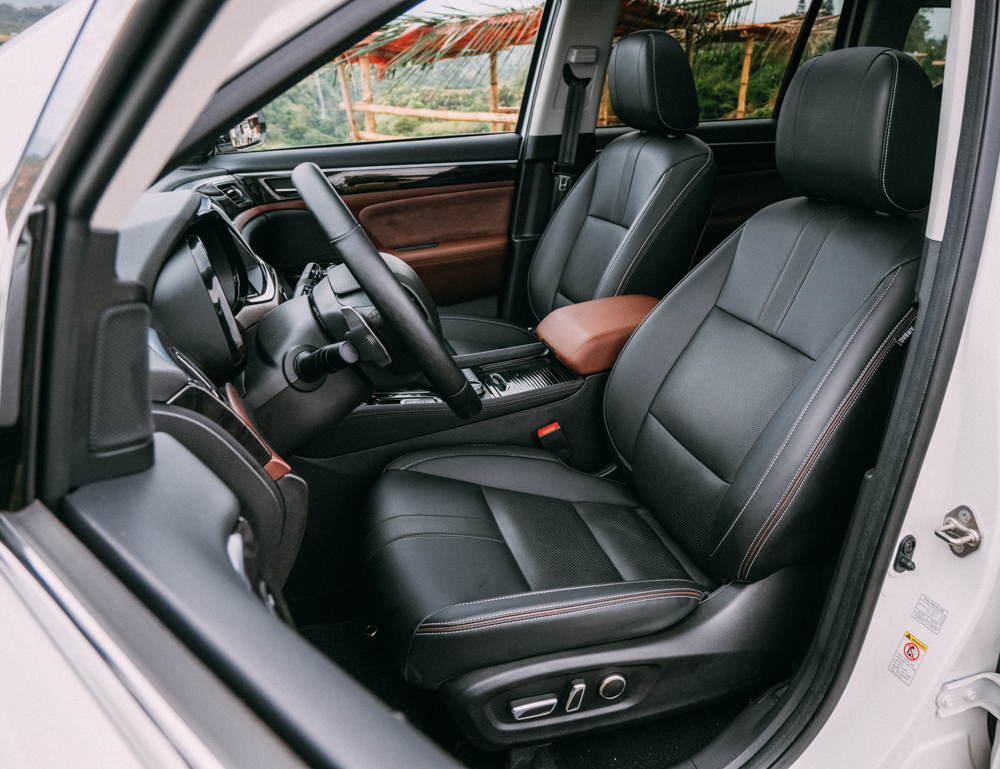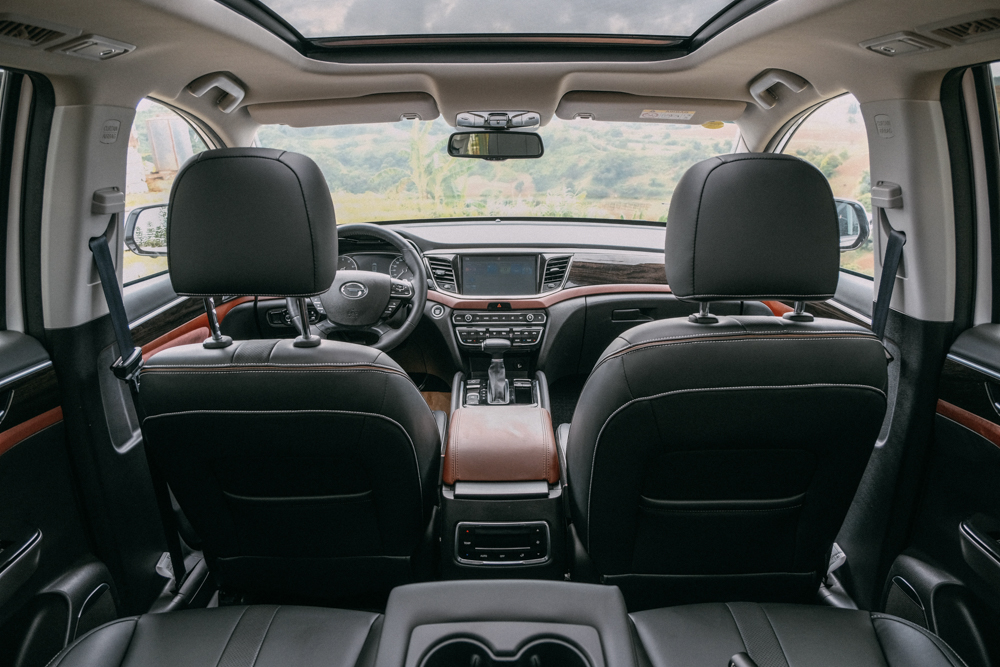 While the front seats are a treat to be in, the second row is where you want to stay on long trips. It comes close to some captain's chairs. Contoured headrests, reclinable seat backs, and midsize-sedan levels of legroom are what it offers. There are no retractable sunshades, but there is a 220V household socket alongside a single USB port. It's a curious choice since other models offer significantly more USB docks.
The third row surprised me with the amount of legroom it had for my 5'9" frame and the second row adjusted mid-way. Headroom is another matter. This is one of the benefits of using a unibody platform as opposed to a ladder frame. A bonus is the roof-mounted air vents, which are strong enough to keep passengers cool.
Of course, folding down the third row offers a cavernous storage area, but there is already decent amount of space even with the seats up. New for the GS8 is a power tailgate that likes to take its sweet time to open and close. It refused to open once (and angrily beeped at me). It never happened again after restarting the vehicle.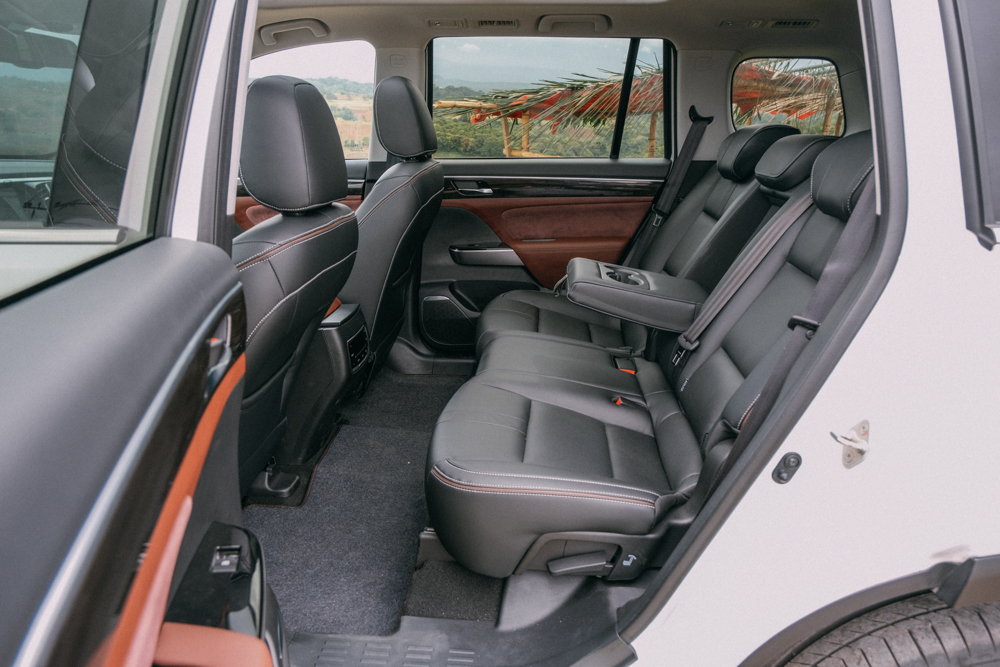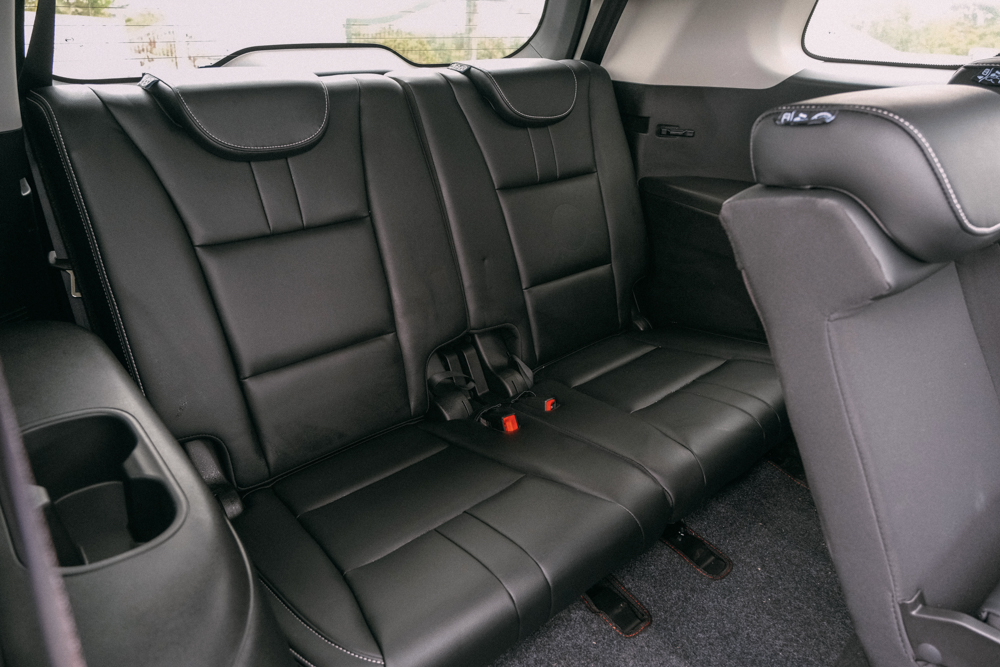 By default, the steering is a bit too light, but you can set it to have a little more resistance. There's a lot of body roll when going through a corner, but are you really expecting sedan-like stiffness from an SUV that weighs almost 2,000kg?
At least it's well-controlled, and the ride is very plush, confident, and pliant even on the rockiest of roads. The Continental ContiSportContact tires are a big plus. NVH is good, but some outside noise can enter the cabin at highway speeds. Just drown it out with the good-sounding six-speaker Harman Kardon sound system.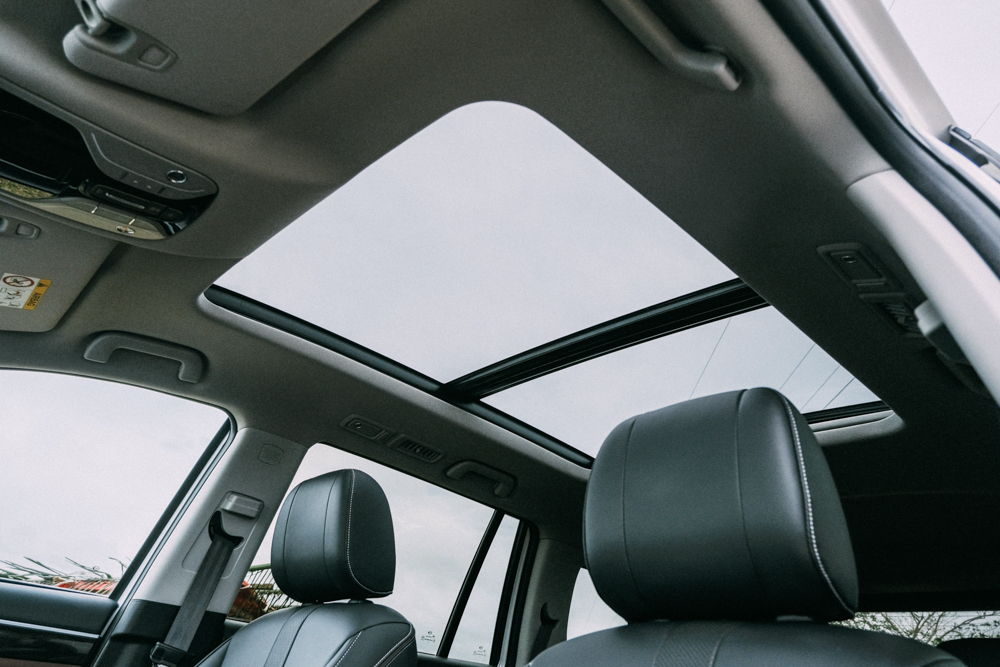 Despite having a turbocharged 2.0-liter in-line-four engine, there is a noticeable lack of torque at low revs, making the throttle feel slightly unresponsive. A surge of power at around 2,300rpm then hits, making the heavy SUV feel lightweight. The six-speed Aisin transmission shines in keeping the car in the power band, shifting smoothly and instantly.
The engine start-stop system never seemed to work on my test unit no matter what I did. Hitting the toggle switch, depressing the brake, shifting to neutral, engaging the handbrake, nada. Though, you should be fine with the range offered by the rather large 66L fuel tank.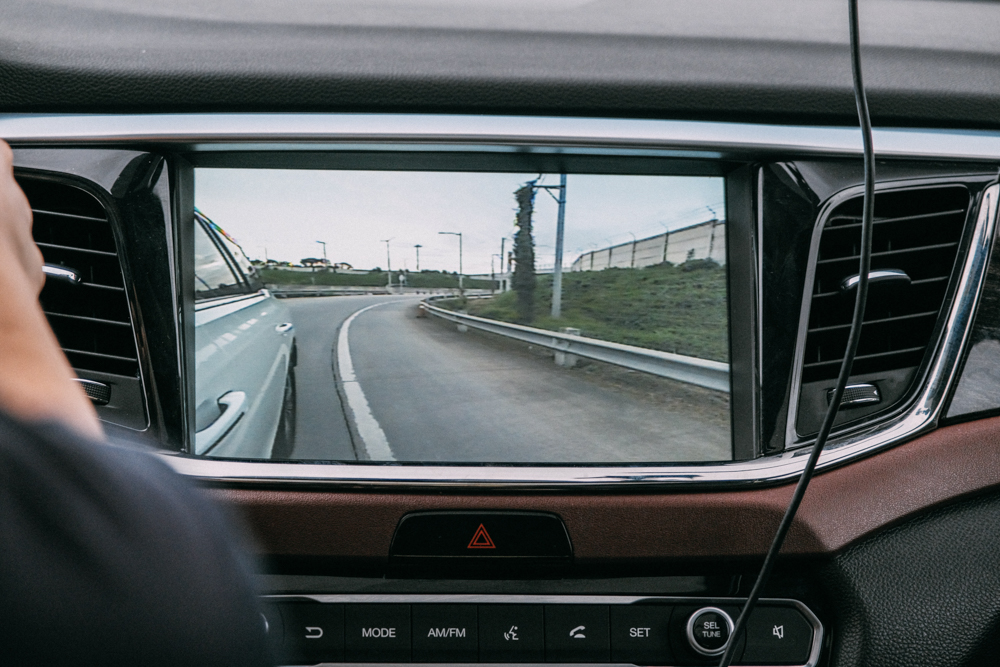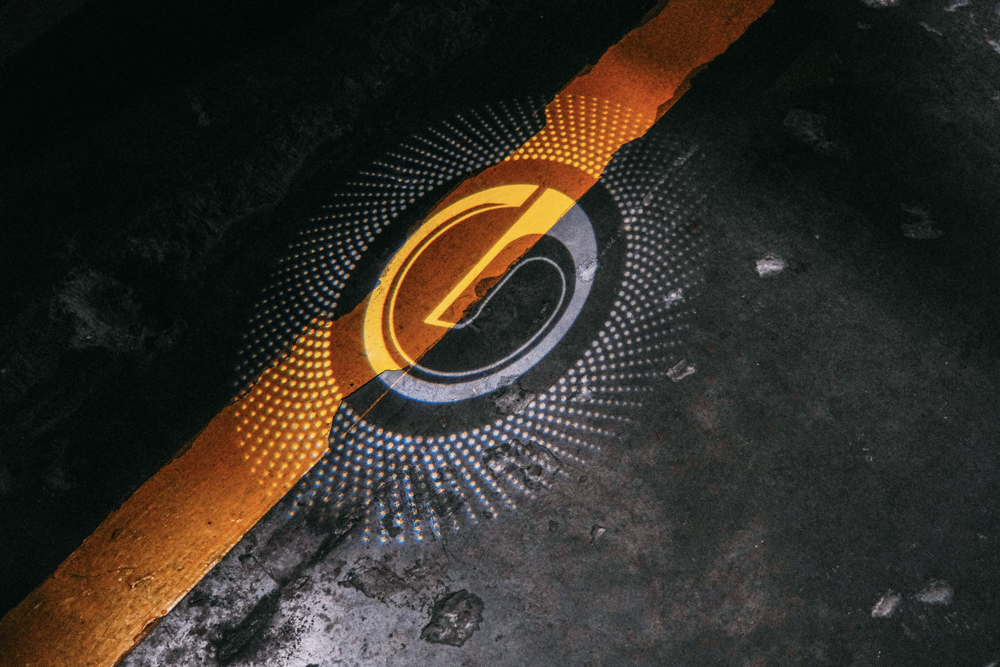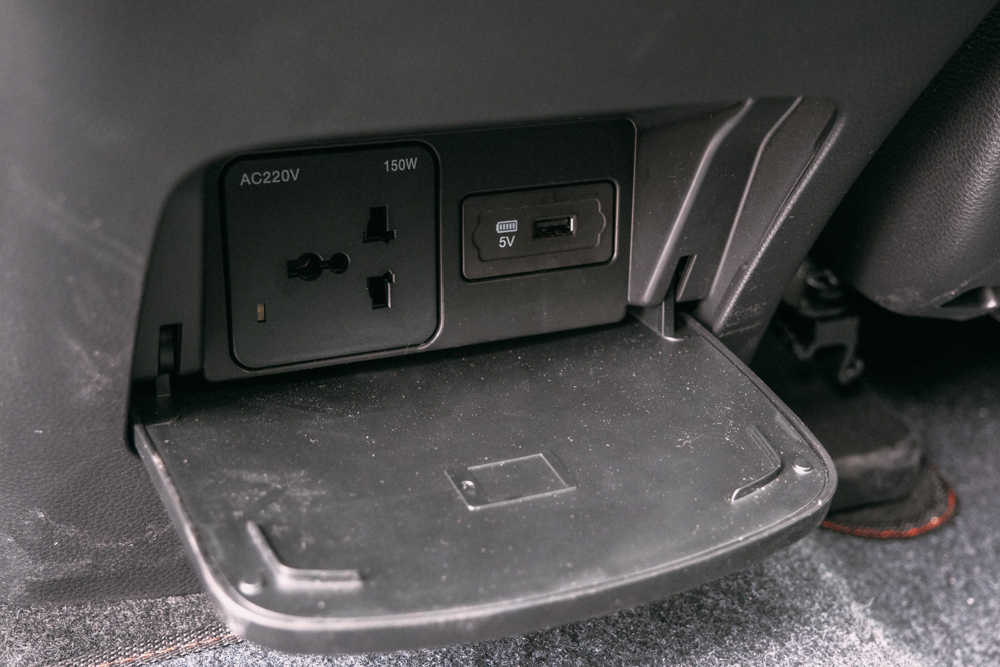 In Normal mode, the all-wheel-drive system is always on, indicated by an orange light in the tachometer. Because of this, fuel consumption takes a bit of a hit. City driving got me 5.9km/L. Highway driving nets a respectable 12.3km/L, increasing to 8.0km/L in mixed conditions.
Switching to Eco mode makes the car operate in two-wheel drive. Driving in this setting improves economy by 0.6-1 km/L, so you'll want to be using it within the city all the time.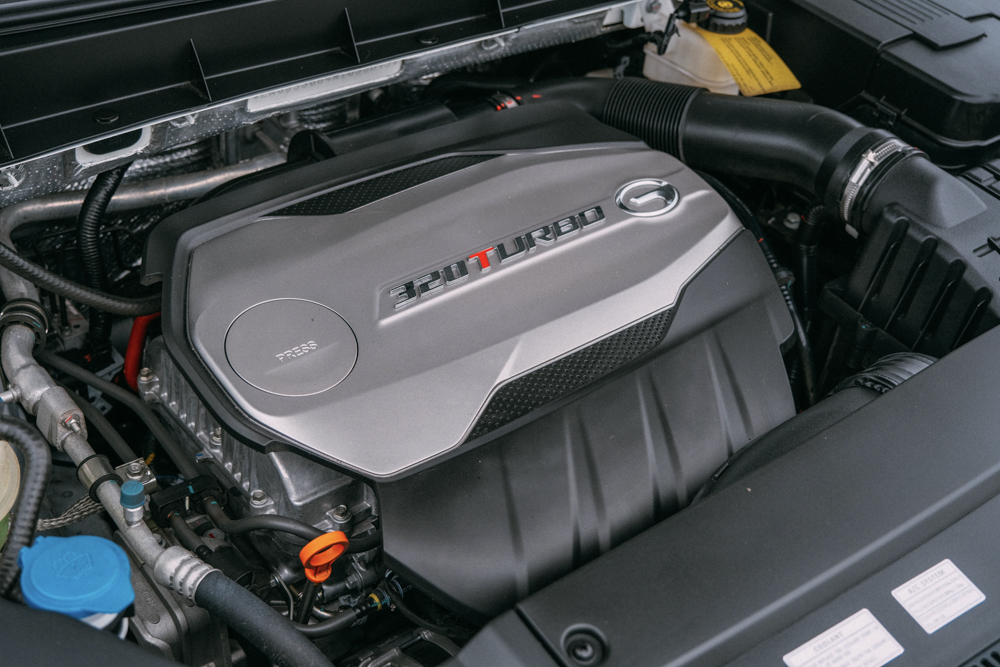 I think a little refinement can go a very long way into allowing the GS8 to leave some lasting impressions on the pickiest of customers. It is already good, but a completely redesigned model might address some of the issues I had. Waiting for that to come around might be rewarding.
But as it is, the GAC GS8 offers plenty of toys for the price. If you're willing to take the plunge, it has the looks, comfort, and capability to stand up against established competitors in the same price bracket.
GAC GS8 4x4 GL
| | |
| --- | --- |
| Engine | 2.0-liter four-cylinder turbo gasoline |
| Transmission | 6-speed automatic |
| Power | 198hp @ 5,200rpm |
| Torque | 320Nm @ 1,750-4,000rpm |
| Dimensions | 4,810mm x 1,910mm x 1,770mm |
| Drive layout | 4WD |
| Seating | 7 |
| Price | P2,288,000 |
| Upside | A very spacious and comfortable three-row SUV that punches well above its weight and has the looks to intimidate. |
| Downside | There are cheap-feeling interior bits and features that could use a little more refinement. |