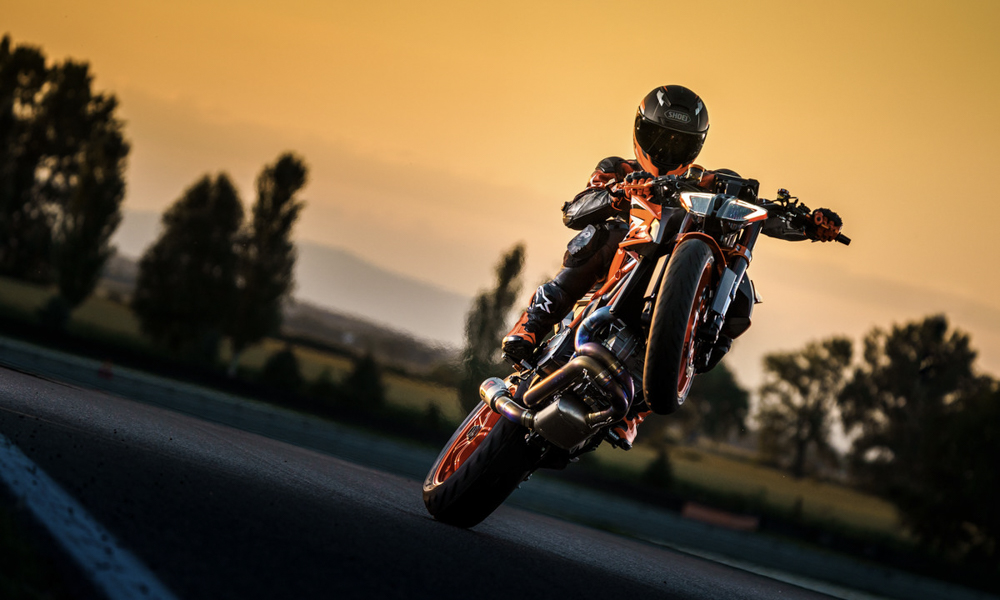 Few bikes can hold a candle to the insanity of the KTM 1290 Super Duke R. With 180hp and 140Nm of torque from its 1,301cc LC8 V-twin engine, a lightweight trellis frame, and stellar handling characteristics, the hyper naked known as "The Beast" is an absolute blast to ride.
Last year, the Austrian powerhouse released an even more lunatic version, the RR. Nine kilos lighter than the R (which wasn't exactly fat to begin with), carbon-fiber bodywork, and a 1:1 power-to-weight ratio akin to a fighter jet's, the limited-production model quickly sold out its 500-unit run.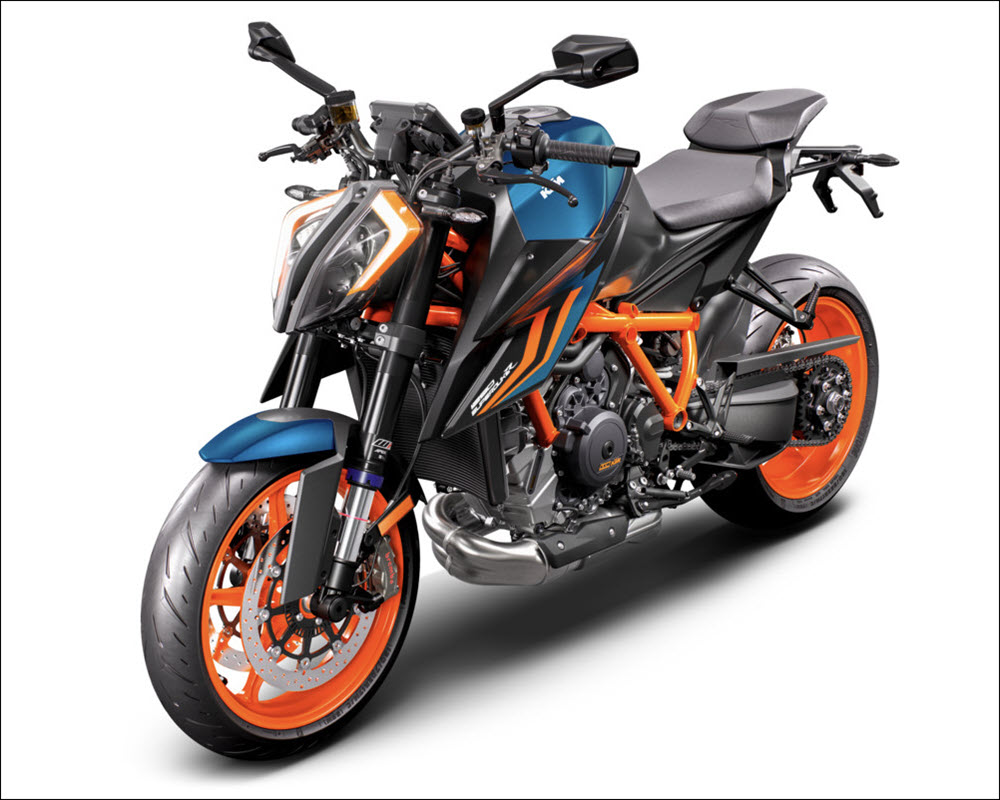 And now, KTM has come up with a version that answers the question "what if we could make it handle even better?": the 1290 Super Duke R Evo. Equipped with second-generation WP Apex semi-active suspension, the bike can now switch from a (reasonably) comfortable rocket on piss-poor road surfaces to a hardened track-ready weapon with the press of a button.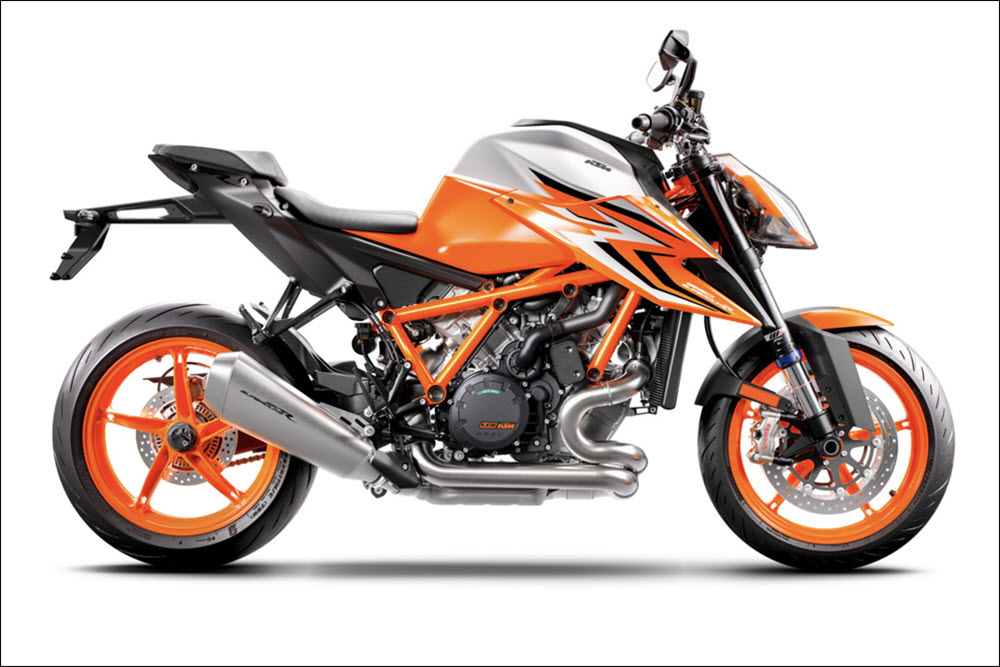 Three different damping modes are standard: Comfort, Street and Sport. Spring preload for the rear suspension can also be adjusted with up to 20mm of variance in 2mm increments. An optional Suspension Pro package offers three additional damping modes: Track, Advanced and Auto.
Track is the stiffest setting, while Advanced lets the rider select the level of damping for the fork and shock on a scale of one to eight. As its name suggests, Auto automatically adjusts the damping based on road surface conditions and riding style.
The Suspension Pro package also includes three preload auto-leveling settings: Low, Standard and High. The system automatically adjusts the preload based on rider weight and three defined geometries: Auto-Standard (neutral and balanced), Auto-Low (relaxed, less aggressive, more comfortable and lower seat height), and Auto-High (aggressive, agile, more loaded front end).
An anti-dive setting is also optional on Suspension Pro to keep the front end high under hard braking, but it can also be deactivated if needed.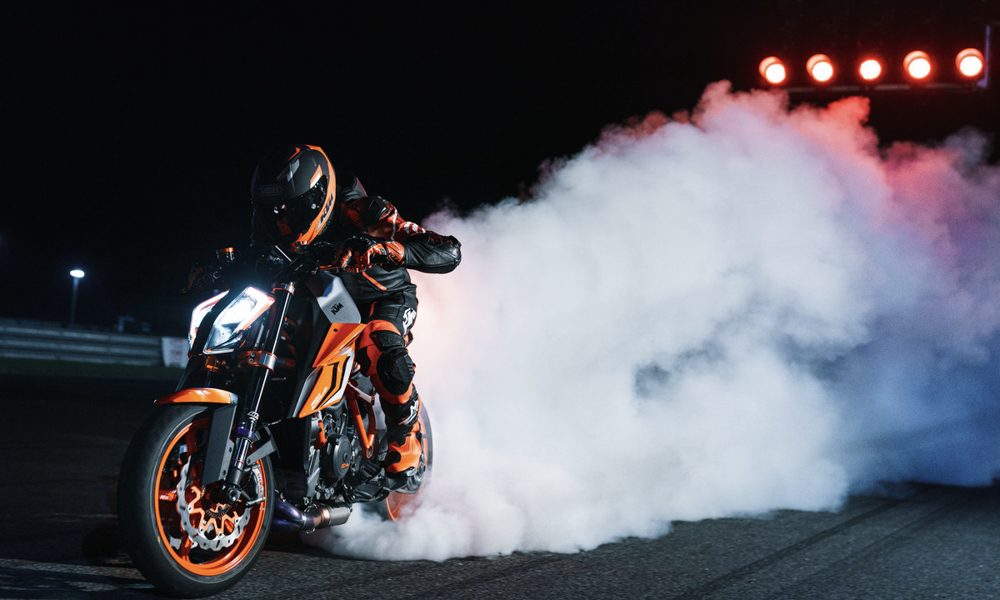 The LC8 V-twin engine continues to feature Rain, Street, Sport and optional Track and Performance ride modes, all of which can be adjusted on the fly. A new quick-turn throttle twist grip reduces the angle by 7° to 65°, thus enabling faster throttle response while also reducing wrist angle and elbow drop at full throttle.
Naturally, it has a six-speed Pankl transmission with quickshifter, Brembo Stylema brakes, and Bridgestone Battlax HyperSport S22 tires on lightweight alloy wheels.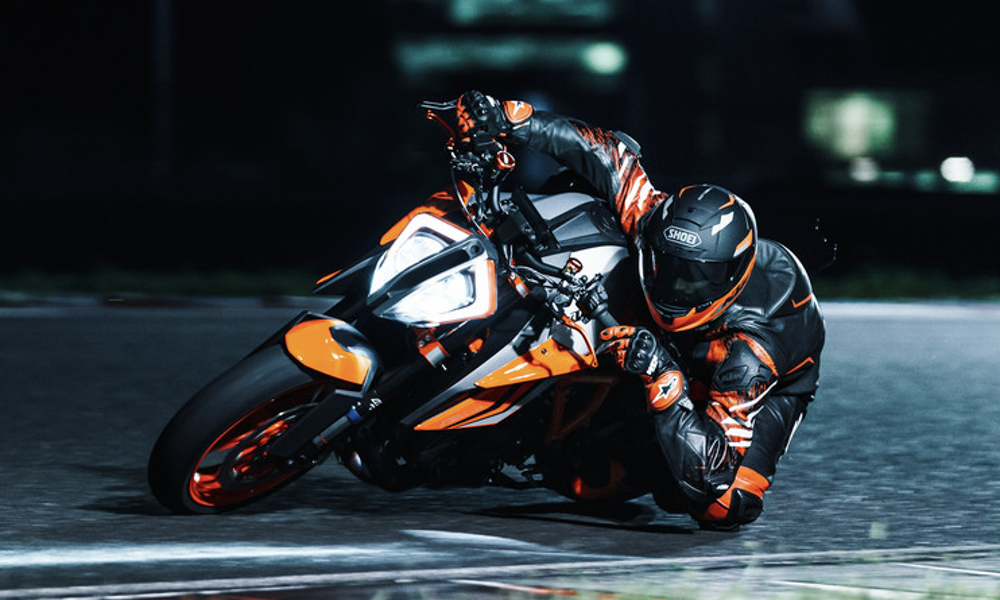 Two new colorways for the 1290 Super Duke R and Evo are also introduced for 2022. The familiar blue-orange livery is joined by an all-new silver-orange paint scheme. KTM's signature orange frame—reserved only for R models—and orange wheels complete the beastly look.
The Super Duke R and Evo will hit KTM global showrooms next January onward. KTM Philippines won't be able to assemble the bike here, but if you want to place an order, you'd best visit their showroom to find out how much it'll cost you to ship one over.