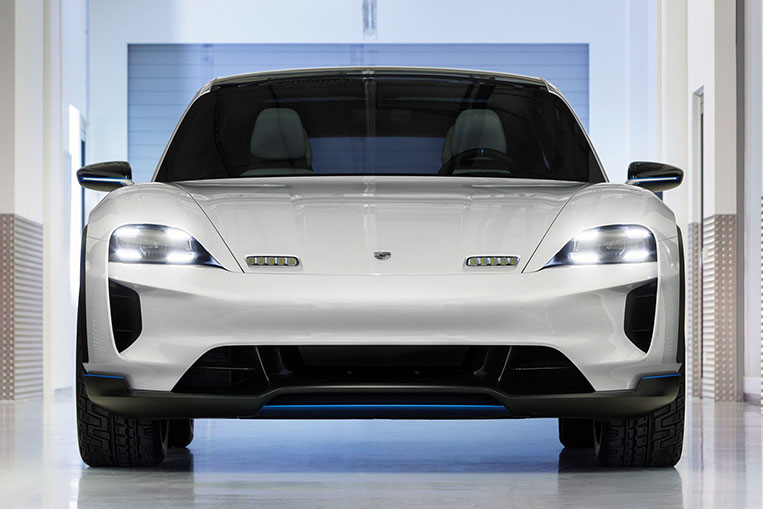 It is said that unexpected surprises are always the best. Maybe that's why Porsche decided not to tell anyone that a new concept car was going to be revealed at the Geneva Motor Show. Called the Mission E Cross Turismo, this electric crossover builds upon the previously released Mission E concept and presents another glimpse into the increasingly electric future of the brand.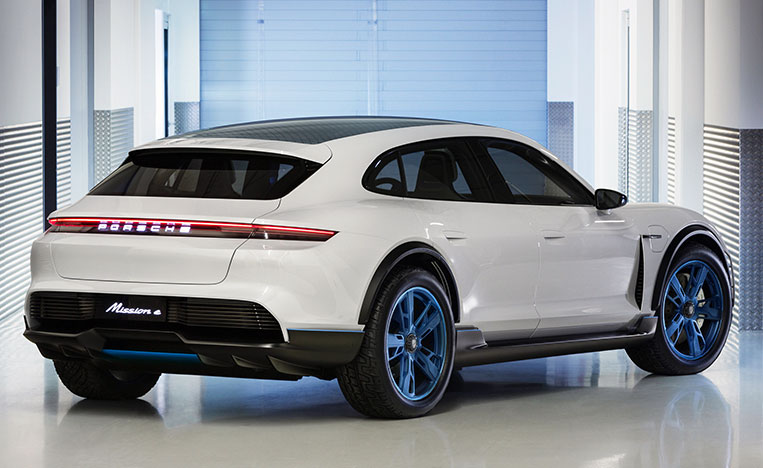 The 5m-long and 1.4m-tall four-seater features all-wheel drive and a total power output of 600hp that will sling it from zero to 100km/h in 3.5 seconds, and from a standstill to 200km/h in just 12. No top speed is given, but what might interest potential buyers of this EV concept are the figures for its range and the time it takes to recharge it. According to Porsche, the lithium-ion battery is good for 400km of driving after just 15 minutes of charging, thanks to the 800V architecture of the vehicle allowing for high-speed juice injection.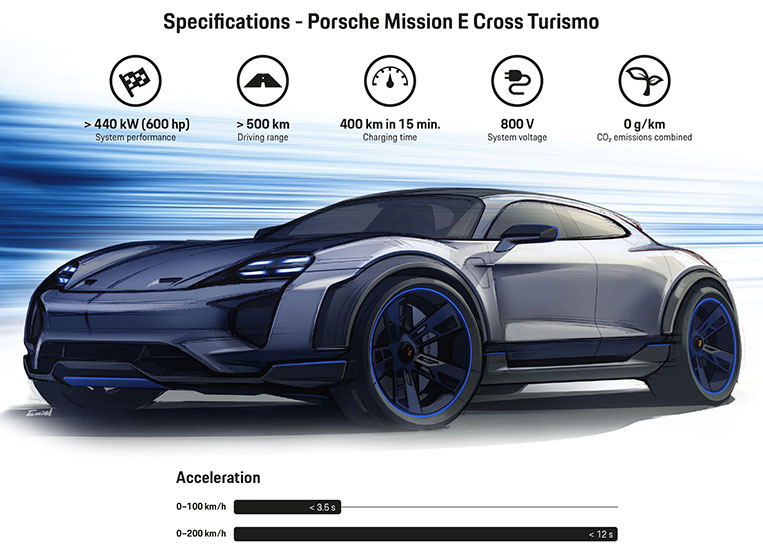 Porsche touts its latest concept car as a marriage between a "Turismo model" and a crossover utility vehicle, aimed at people who want a car they can run errands with during the week and drive across the country over the weekend. Adaptive air suspension that can increase the ground clearance by up to 50mm at the touch of a button also means that the Mission E Cross Turismo can go off-road a little bit, presumably just enough to pose for an Instagram picture on the beach.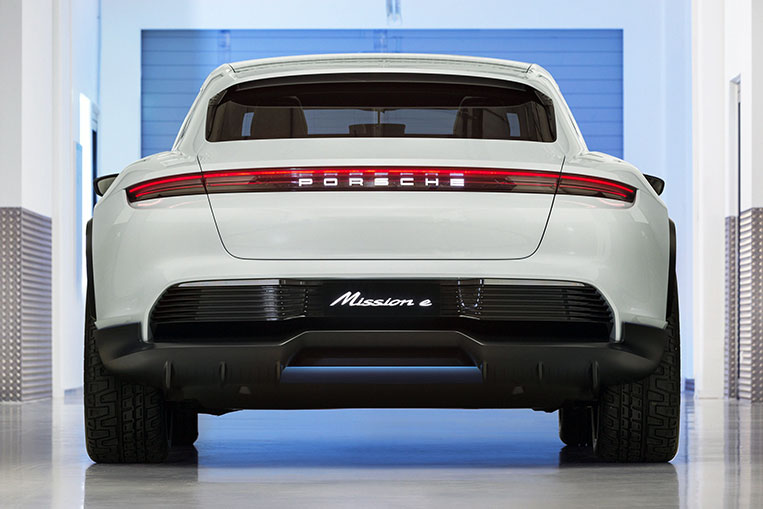 The inside of the car is filled with plenty of very clever electronics such as a driver display that utilizes eye-tracking to always pull the instrument the driver is looking at onto the foreground, or a passenger display that also uses eye-tracking and touchscreen technology to control things like media, navigation and air-conditioning. A separate app for your smartphone will allow you to plan trips and also change some of the settings on the car, while tiny touchscreens in the vehicle are used to control the windows, seat position and even the air vents on the dashboard.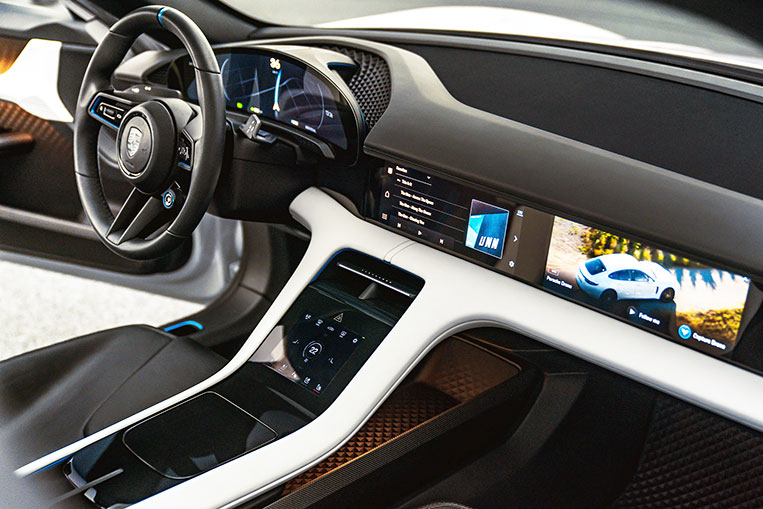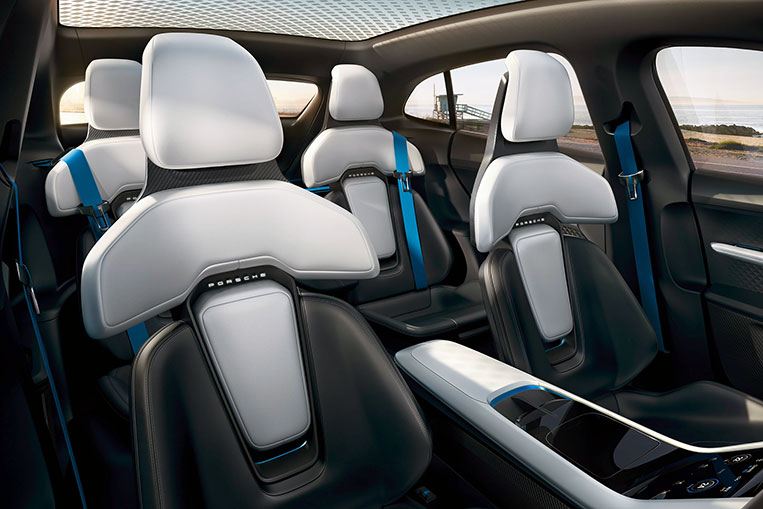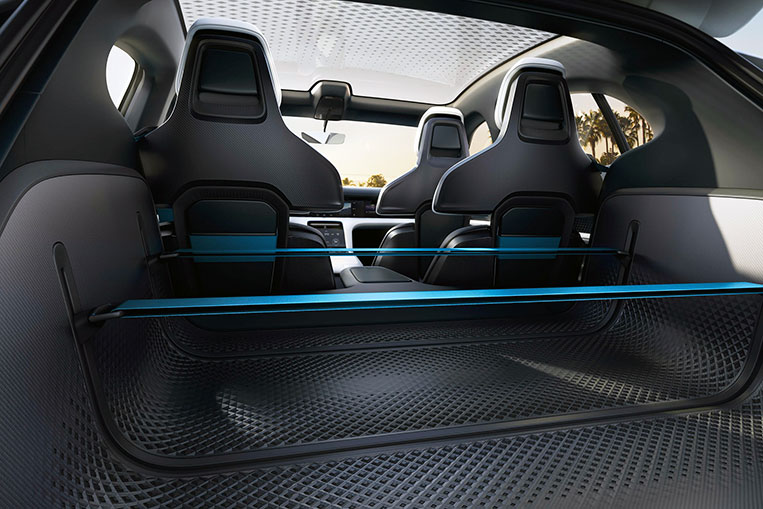 With Porsche still saying that it won't bring in autonomous driving just yet, there is not much to report on that end, but we think drivers of this EV might appreciate some autopilot functions if they are to truly enjoy all the gizmos and gadgets the car has onboard. For now, the Mission E Cross Turismo is just a concept, but we wouldn't be surprised if the brand were to launch such an electric cousin for the Macan in the very near future. After all, the company seems to be good with surprises.