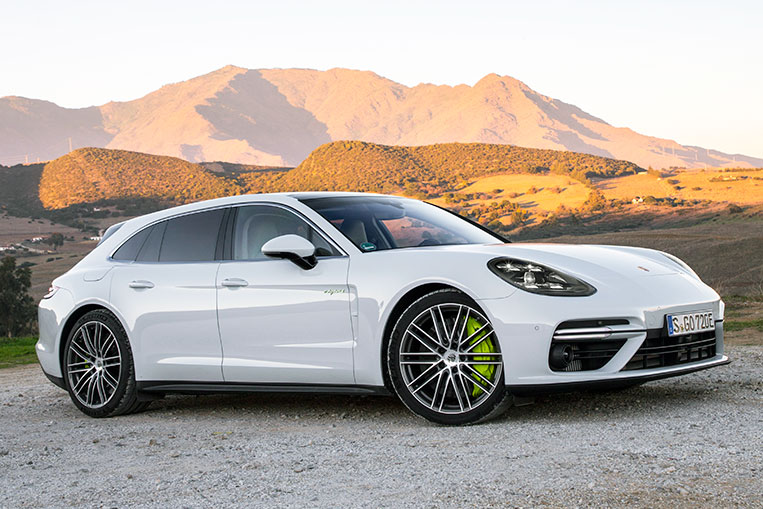 We Germans can be a funny old bunch. Next to always being on time and wearing sandals with socks, we do have a habit of inventing new words for everything. While in the English language you simply combine two, three or more words to describe a certain something whenever needed, in German we almost always have a dedicated term or word for it. This is my cue to introduce you to one of these linguistic creations, as it seems to be the perfect way to describe what the speed-loving men and women from Zuffenhausen are trying to achieve with their latest model, the Porsche Panamera Turbo S E-Hybrid Sport Turismo.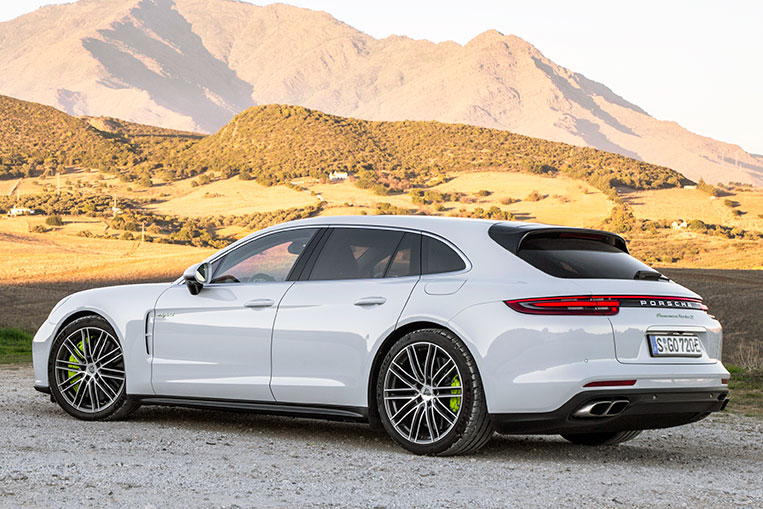 If trying to say the official name of the car has just left your tongue tied and your brain confused as to what it actually means, then maybe the German term "eierlegende Wollmilchsau" fits better here. Literally translated, it means egg-laying wool-milk-sow, a perfect animal that lays eggs, gives milk, produces wool and even gives you tasty bacon at the end. It tries to be all things to all people, which is pretty much the meaning of this term, and it seems also the purpose of the four-door Porsche we're discussing here.
The brand claims that this Panamera combines sporty design with supercar performance, great utility aspects and green-car efficiency, a mix that seems almost too good to be true or even possible, just like an eierlegende Wollmilchsau. Except that the lengthy press release reveals how the clever Germans have indeed managed to pack a lot of different things into one single car.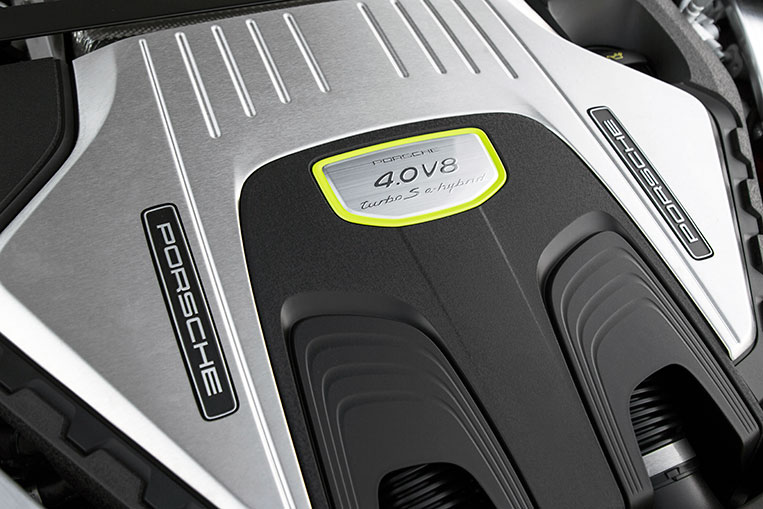 The car packs a 550hp 4.0-liter twin-turbo V8 and a 136hp electric motor that, combined, give it a power output of 680hp and maximum torque of 849Nm, the latter being available at a ludicrously low 1,400rpm. That in itself is already impressive. But wait, there's more! Not only can this hybrid supercar drive 49km and hit 140km/h while in fully electric mode and therefore with zero emissions, it can also zip from zero to 100km/h in 3.4 seconds, accelerating forward until the speedometer shows 310km/h. But the most amazing figure of this all-wheel-drive rocket ship is this: The average fuel consumption measured in the New European Driving Cycle is just 33.33km/L for fuel and 5.68km/kWh for electric power.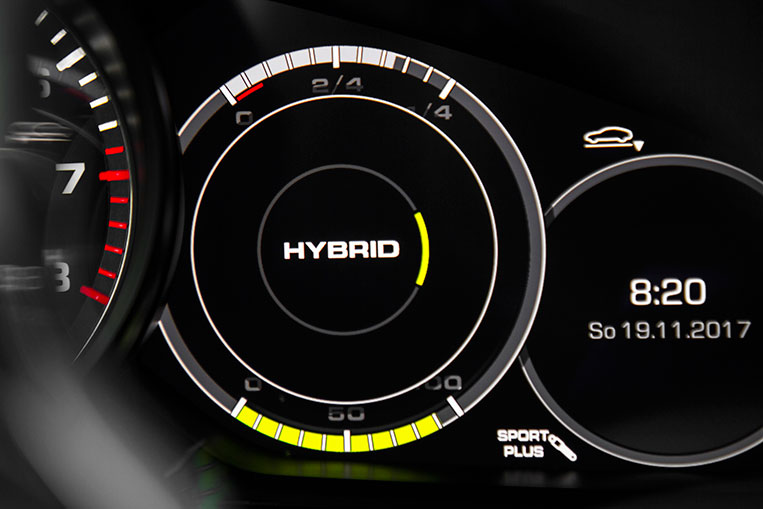 This new plug-in hybrid flagship of the Panamera range utilizes a boost strategy adapted from the 918 Spyder, and its 14.1kWh liquid-cooled lithium-ion battery can be recharged in as little as 2.4 hours if the optional 7.2kW onboard charger is connected to a 230V, 32A outlet. Charge it with weaker home juice and it's full again in six hours. The power output is then sent to all four wheels using an eight-speed PDK, while a myriad of electronic helpers work their magic in the suspension department to ensure that the car is fast, comfortable and upright. Porsche really went all out in the standard features department, even throwing in ceramic brakes that now live behind 21-inch wheels sporting the 911 Turbo design.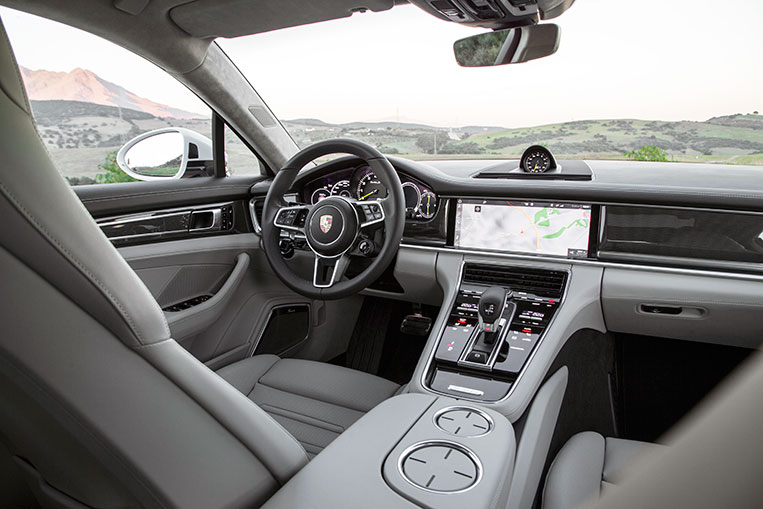 Not content with creating a mighty-quick sports car that will blow your socks off while being kind to the environment, Porsche then decided to go on and fit all its future tech into the shooting brake shape of the Sport Turismo model, essentially creating a station wagon for families with a serious need for speed. The car is officially a 4+1 seater, meaning four passengers can sit comfortably in individual seats and one poor soul can squeeze into the middle at the back if needed. Boot space is 425L with the seats up and 1,295L with the seats folded down—enough to carry everything from the weekly groceries to large golf bags.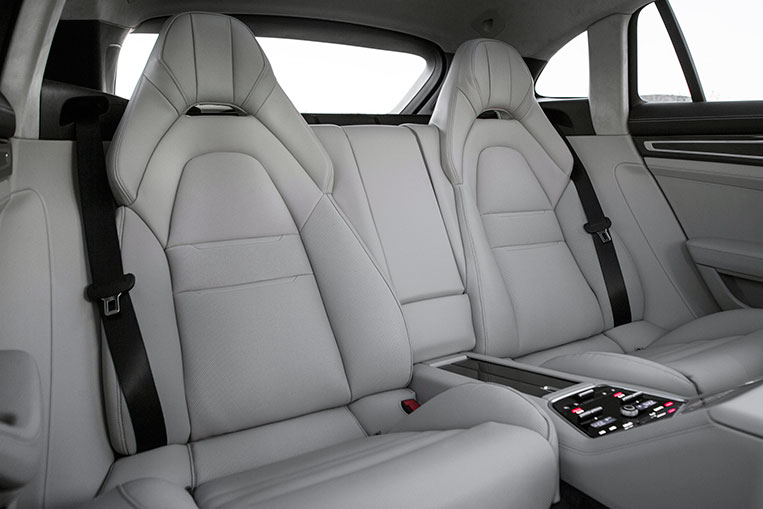 From night vision to partially autonomous driving, from rear-axle steering to active air suspension, the Panamera Turbo S E-Hybrid Sport Turismo has almost everything you can possibly give a car—save for an easy-to-remember name.