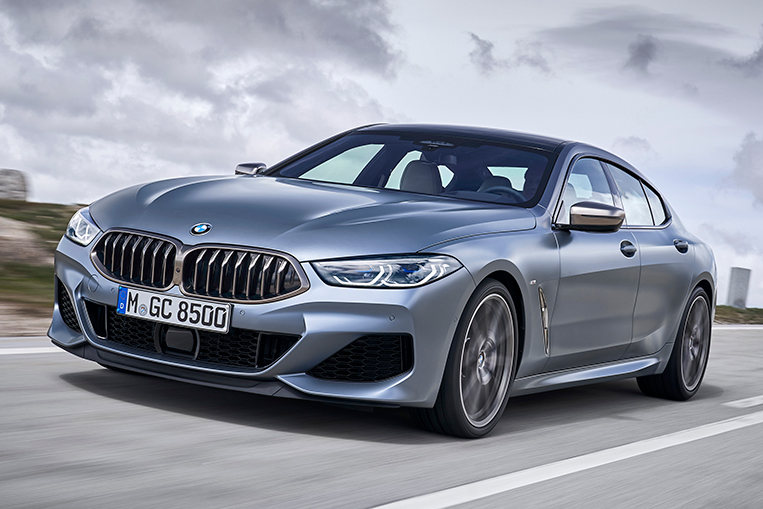 Have you ever looked at the BMW 8-Series Coupe and thought, "Nice car, but I wish it had four doors and more space"? Yeah, neither have we, but someone at the BMW headquarters in Munich must have done so, as the Bavarians have just rolled out a new flagship coupe that promises the same amount of fun as the two-door version provides—but now with space for four adults. Called the 8-Series Gran Coupe, this four-doored Super Bimmer is 61mm taller, 30mm wider and 231mm longer than the normal coupe, and no doubt aims to steal buyers from Porsche and Mercedes-Benz.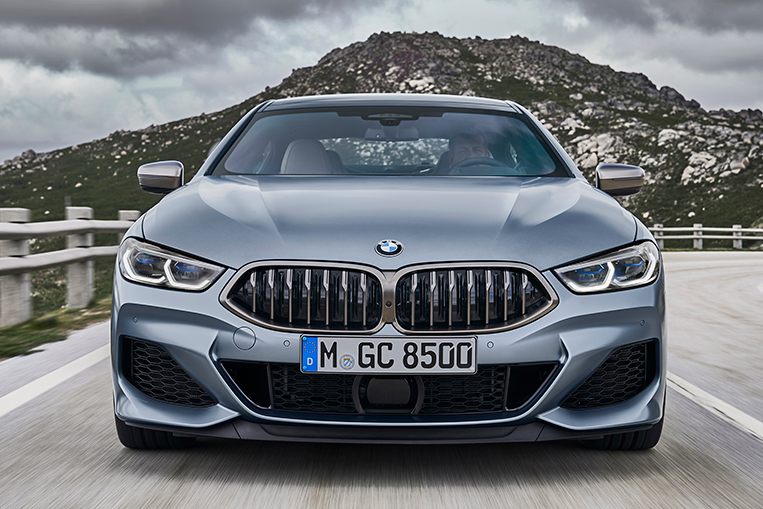 Viewed from the front, the two-door Coupe and the four-door Gran Coupe look pretty much identical, and they remain so until you reach the A-pillars. Then a slightly flatter windshield flows into a more raised roofline and ends in one of the widest rears of any production BMW at the moment. Small is definitely not a term you could attach to this car, with its sculpted body taking up 5,082mm in length, 1,932mm in width and 1,407mm in height. The added space, the stretched wheelbase (+201mm) and the extra doors are all there to make sitting in the back a more comfortable affair, and BMW proudly refers to this ride as a four-door sports car.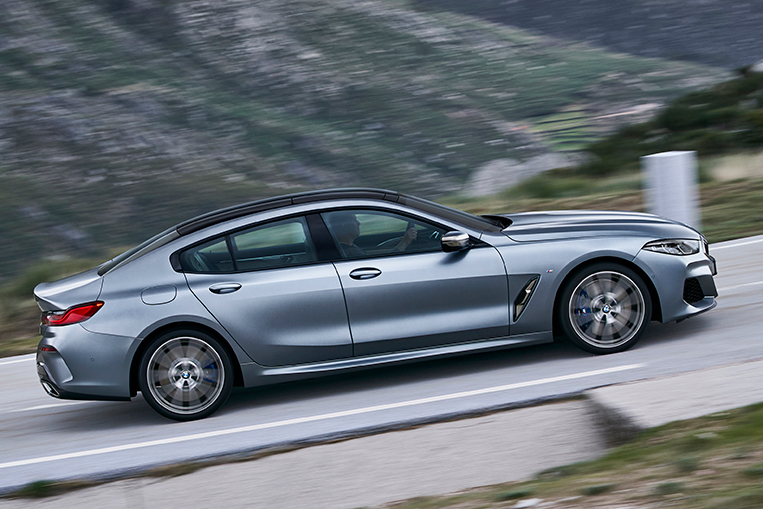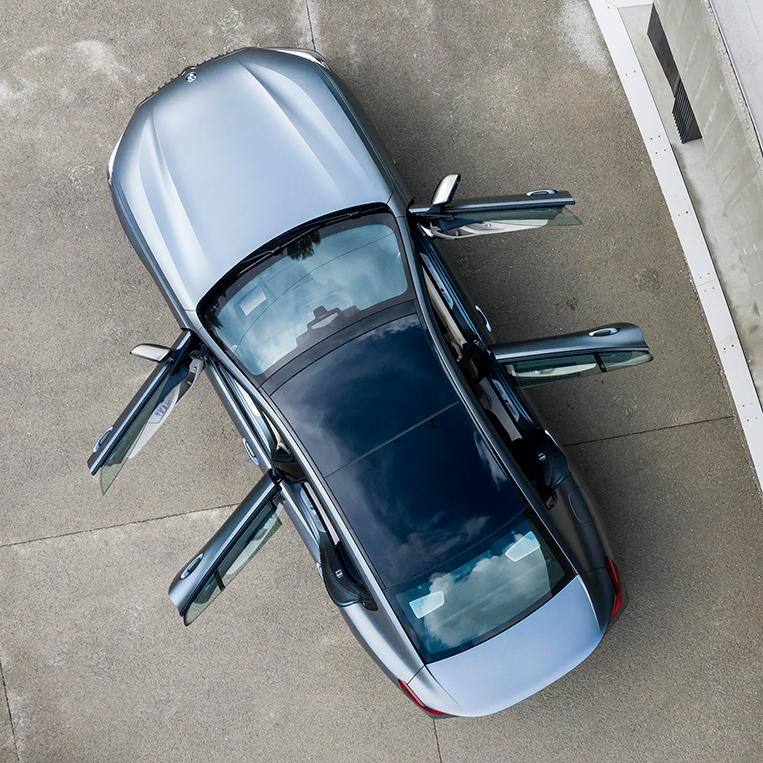 Purists may cringe at that description, but the Gran Coupe does pack enough of a punch to leave many a rival in the dust. Even the weakest model at launch, the 840d xDrive, sports a twin-turbo straight-six diesel block that churns out 320hp and 680Nm. Opt for the 840i or 840i xDrive six-pot petrol burners and you get 340hp and 500Nm at your disposal, but it's at the top of the range where the fun really starts. The granddaddy of them all is the M850i xDrive. It features an angry eight-cylinder engine that is being further egged on by two turbochargers until it spews out 530hp and 750Nm. That's enough to propel the car from zero to 100km/h in a mere 3.9 seconds and on to an electronically limited top speed of 250km/h.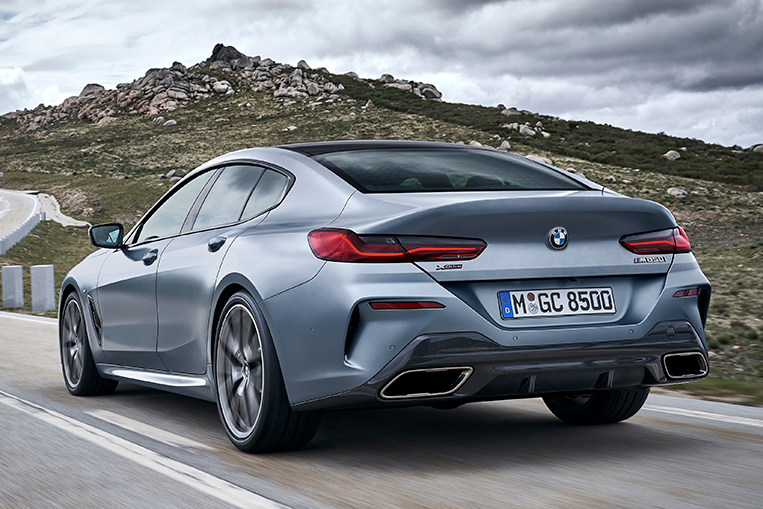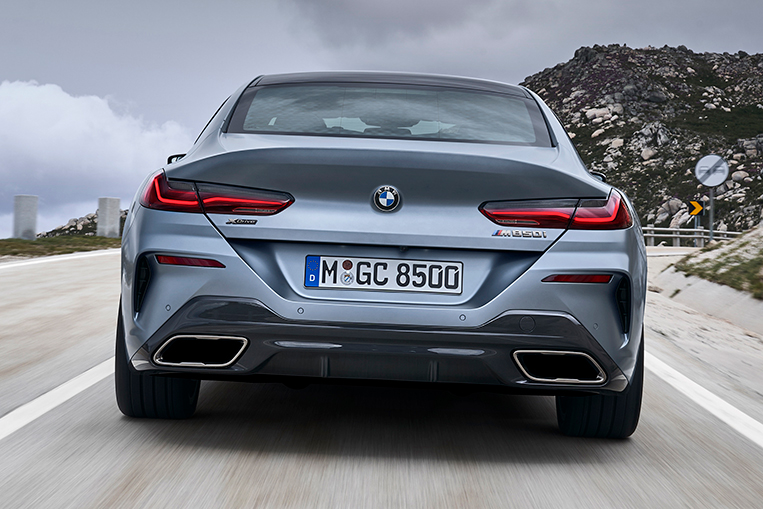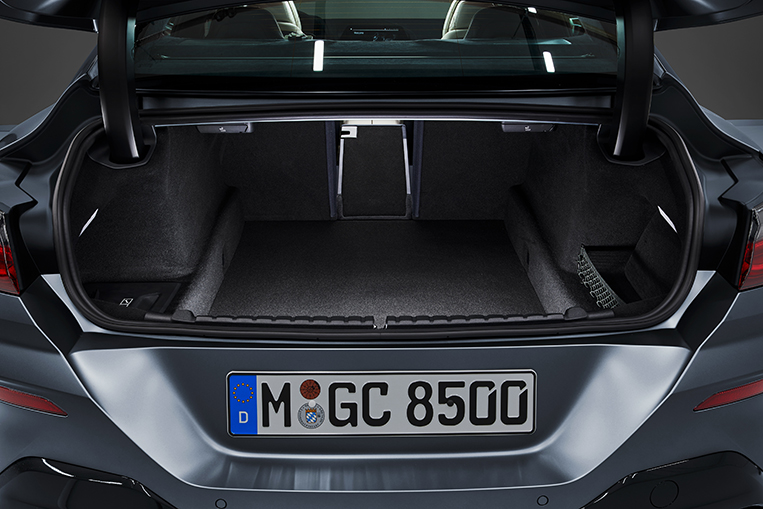 One look inside the cabin tells you that BMW is seriously pushing the sporty angle with this number, with leather-clad sports seats coming as standard and even the rear ones looking supercar-worthy thanks to two seats with integral headrests. There is space for a fifth passenger in the middle, but BMW recommends this only for short excursions. Passengers can stare out of a panoramic sunroof that stretches all the way from the top of the windshield to the rear window if they wish, with buyers of the M850i also able to choose a carbon-fiber roof. Large door apertures in the rear promise to make getting in and out easier, while added headroom, legroom and shoulder room should make even long journeys enjoyable in the second row.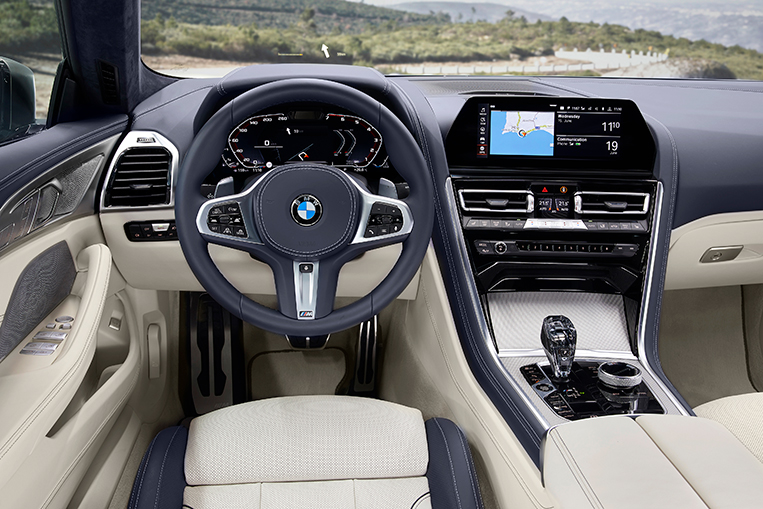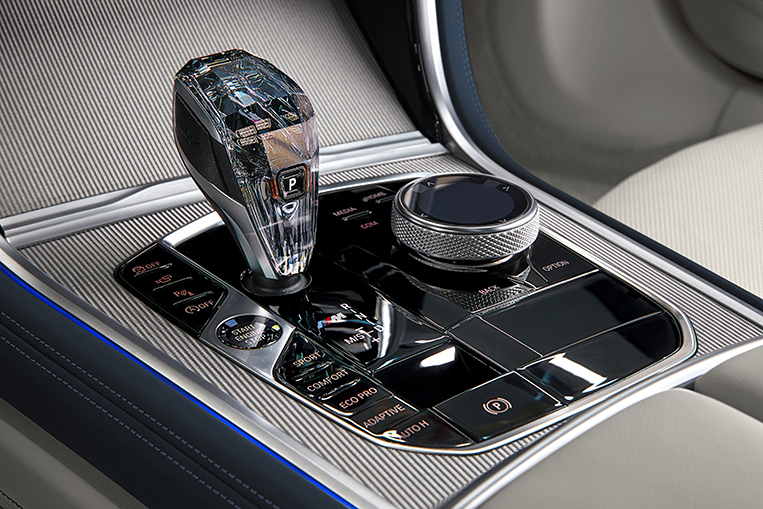 Needless to say, the Germans have thrown everything but the kitchen sink at this car when it comes to features and equipment. Adaptive M suspension comes as standard, as do adaptive LED headlamps and taillights. Slap on the M Sport package and you also get 19-inch alloy wheels, M sports brakes, bigger air intakes, multifunction seats, and a leather-wrapped M steering wheel. The M850i rolls along on 20-inch rims and gets a different front spoiler as well as a special interior trim to further differentiate it from its weaker siblings. There are also Chrome Line and M Carbon exterior packages to choose from, and the usual BMW Individual options for anyone who wants the color and the trim to be totally different from everyone else.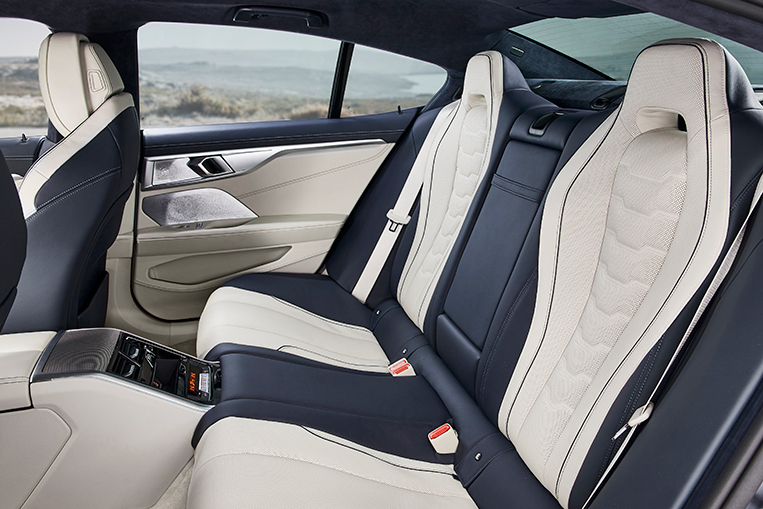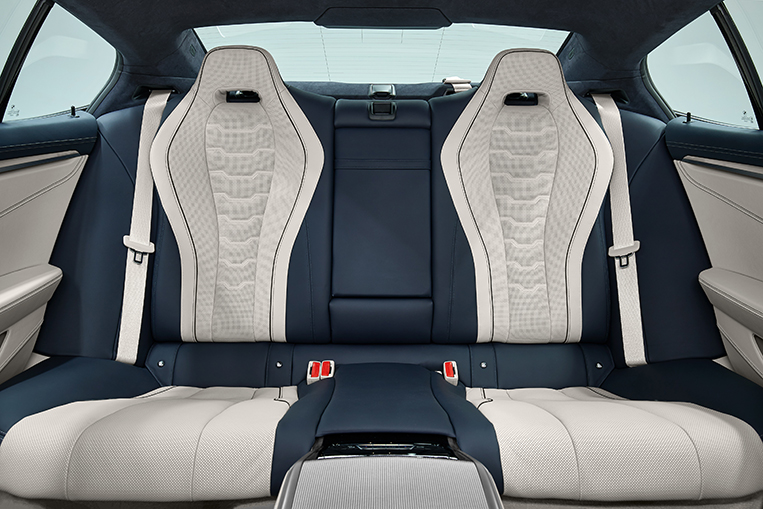 On the electronics side, the car boasts cruise control with stop-and-go function, lane-keeping and evasion assistants, and surround-view cameras. The driver can either stare at a fully digital instrument cluster or a heads-up display to get all the info from the BMW Live Cockpit Professional, while passengers can lounge around on ventilated seats and listen to their favorite tunes on either the standard stereo or the optional Bowers & Wilkins Diamond surround-sound system.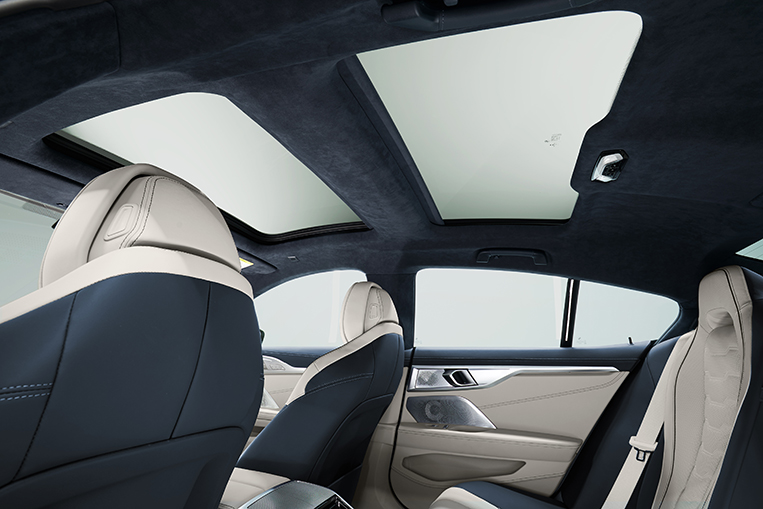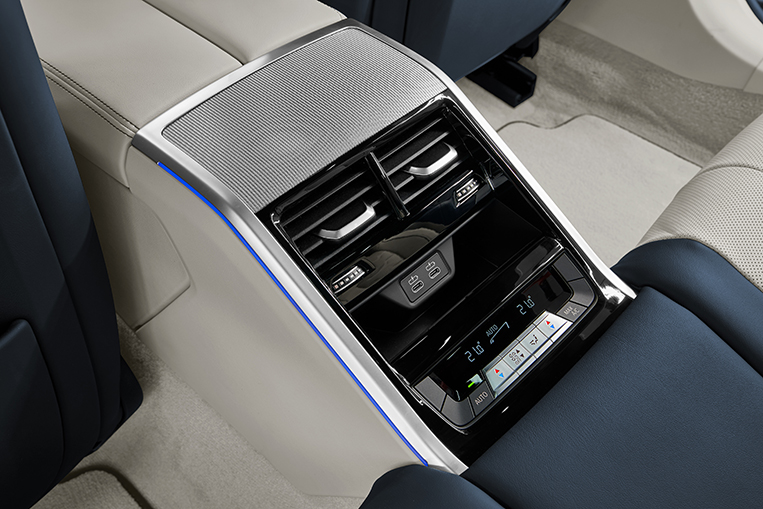 All in all, the 8-Series Gran Coupe looks like the perfect machine for a high-speed road trip, or even a great alternative for people who would normally buy a 7-Series but actually fancy something a bit more dynamic and fancier-looking. Prices start at €76,890 (P4.5 million) for the 840i, €79,664 (P4.7 million) for the 840i xDrive, €81,512 (P4.8 million) for the 840d xDrive, and €103,109 (P6.05 million) for the M850i—all before taxes.