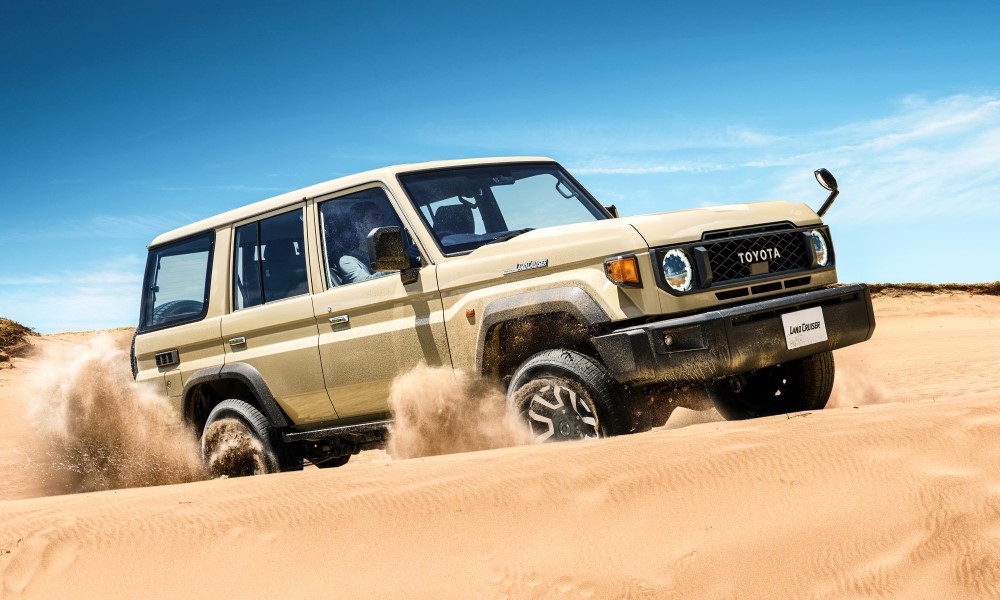 Despite Toyota's increasing reliance on technology in its Land Cruiser series, one member of the family has stubbornly stuck to its simplistic ways and refuses to die. The legendary Land Cruiser 70 continues to soldier on—even outlasting some of its more modern stablemates. And to ensure that this iconic workhorse will keep on motoring in the future, the automaker has decided to give it some modern accoutrements.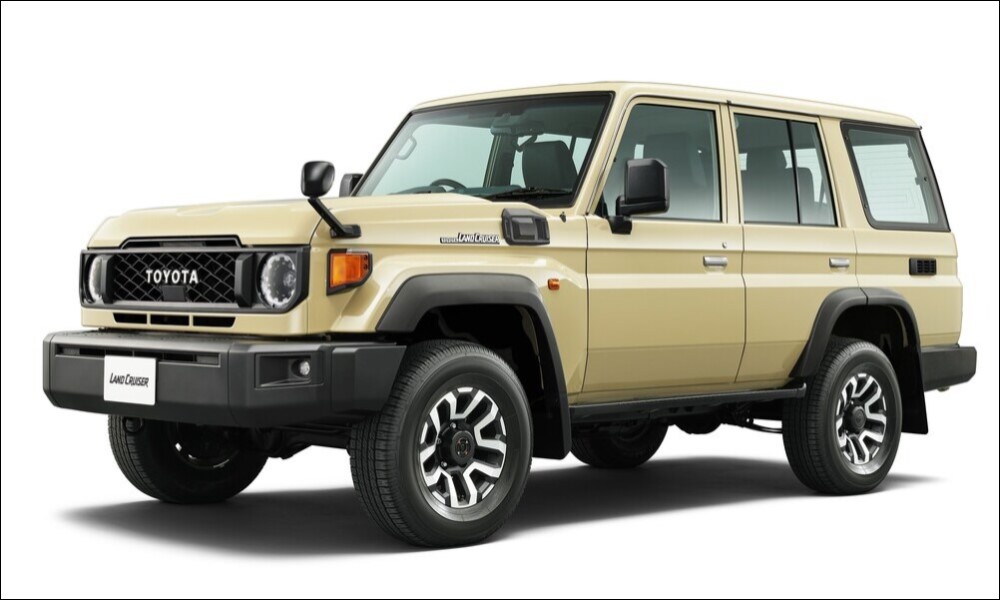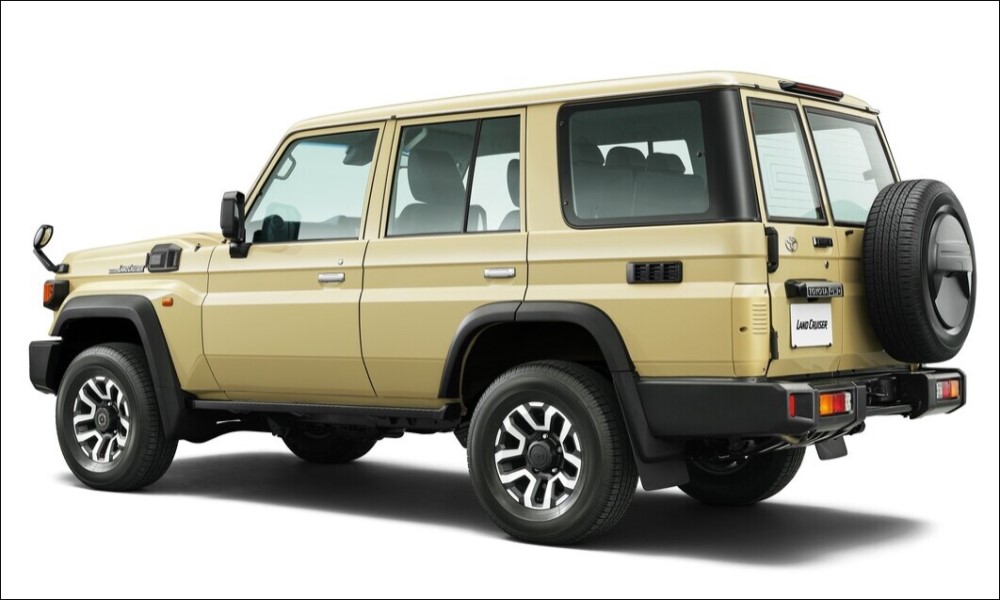 The LC70 has been equipped with a variety of engines over its lifetime—the latest being the massive 4.5-liter 1VD-FTV diesel V8, which will still be offered in some countries. But the real modern touch comes in the form of the 1GD-FTV motor found in the Hilux, the Fortuner, and even the recently launched Land Cruiser 250 (Prado). This 2.8-liter turbodiesel cranks out 201hp and 500Nm, so it isn't down on performance even with a smaller displacement.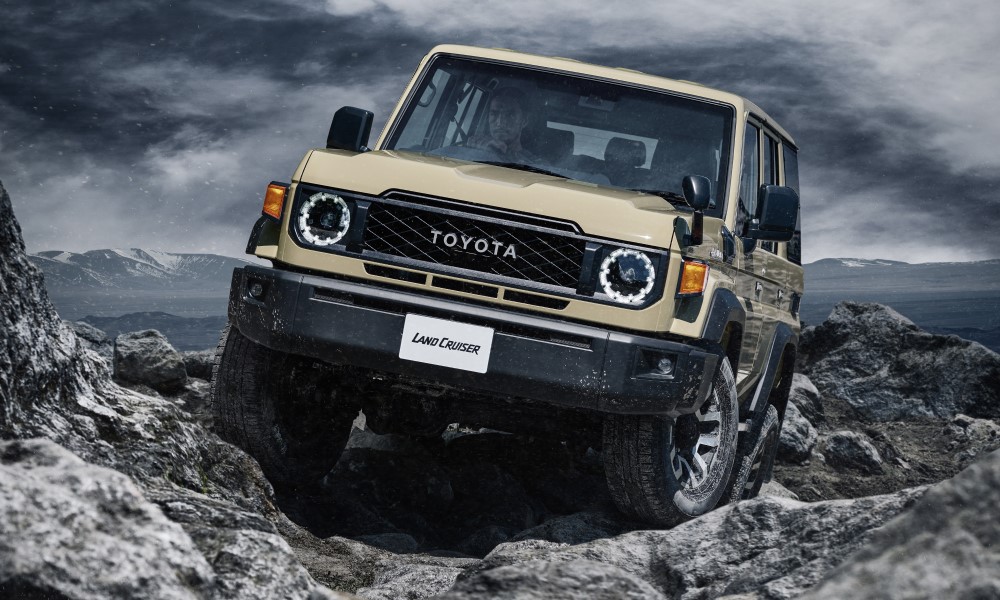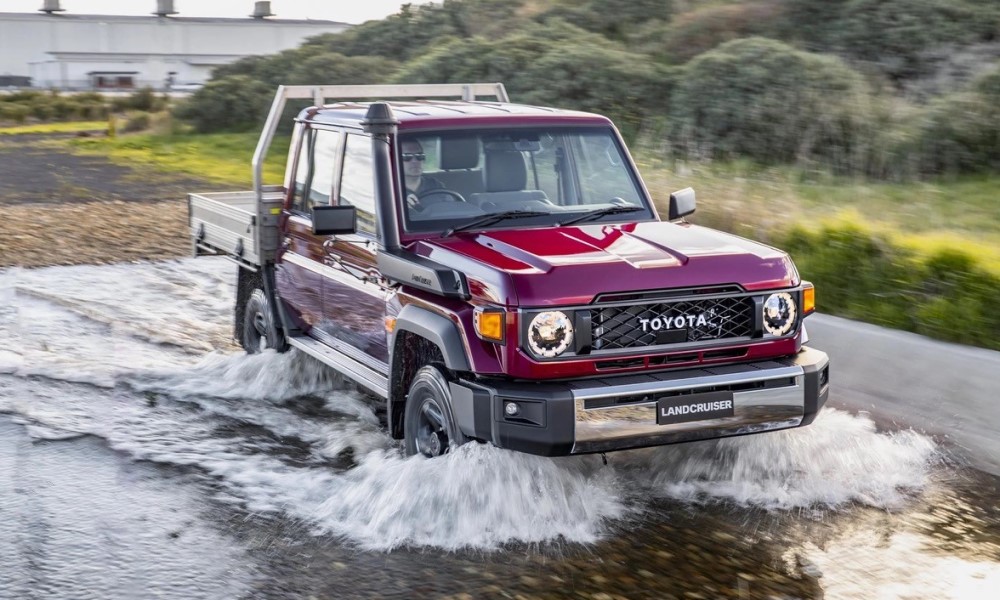 Toyota has done its best to give the LC70 some styling upgrades while retaining the vehicle's boxy profile. The front fascia has a classic-style mesh grille, inset headlights with daytime running lights, and bulbous turn signals. The cabin still has an old-school look to it—only disturbed by the chunky gear selector of the six-speed automatic transmission.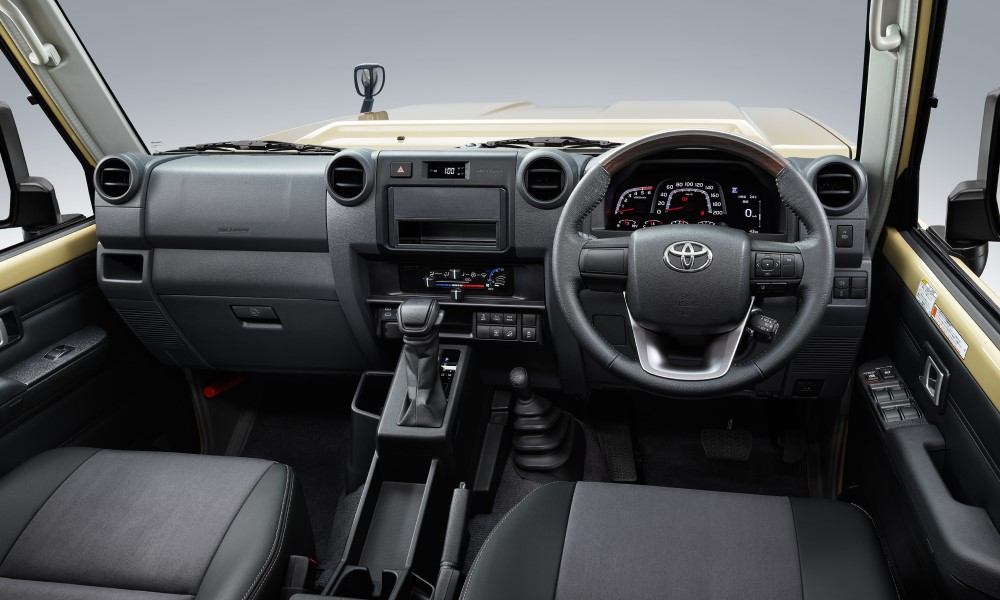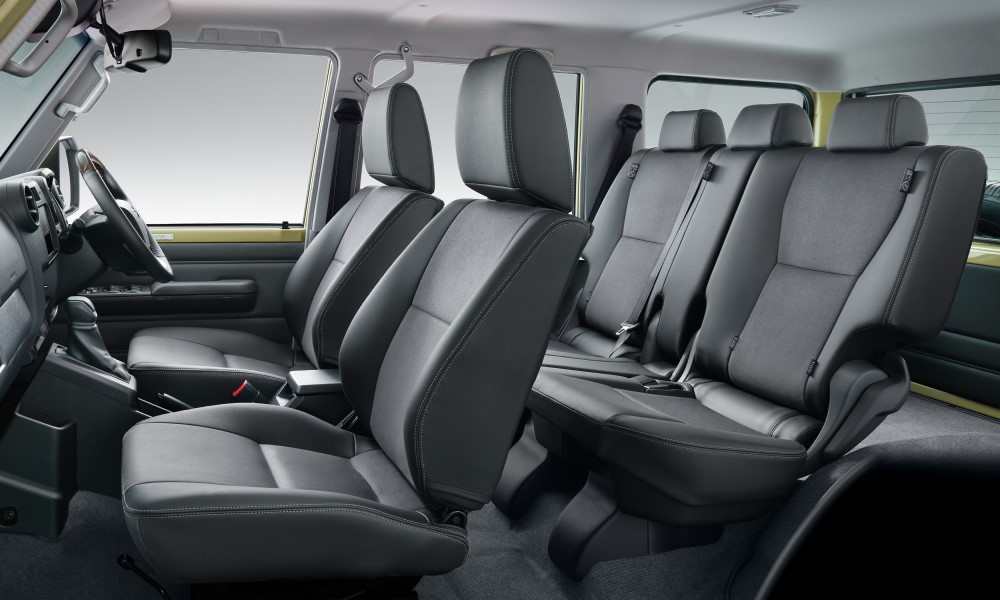 Fans of the LC70 in Japan will be happy to know that the upgraded model will be sold in its home market. A ute (or pickup) version will arrive in Australia later this year. But we're pretty sure that this list of countries will only grow as demand for this simple, durable, and versatile off-roader remains high.