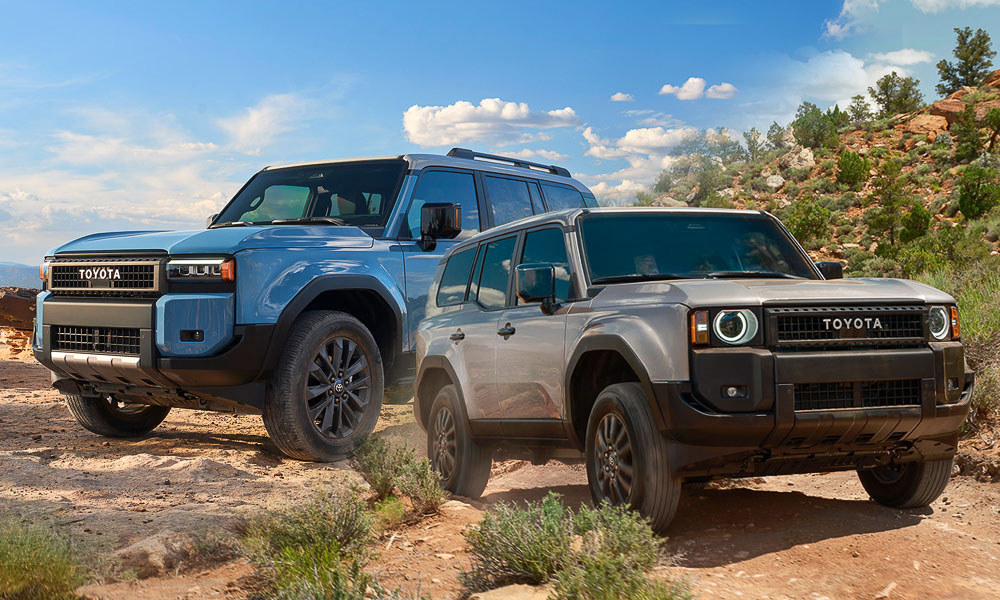 The latest member of the Toyota Land Cruiser family has just arrived after numerous teasers. According to the automaker, it is a "core Land Cruiser model that returns to the car's origin," with a focus on simplicity and off-road capability.
Globally, it will be known as the Land Cruiser 250, putting it in line with the LC300 and the LC70 as they are known around the world. Some markets like Australia will retain the Prado nameplate. Speaking of which, this also marks the return of the Land Cruiser to America.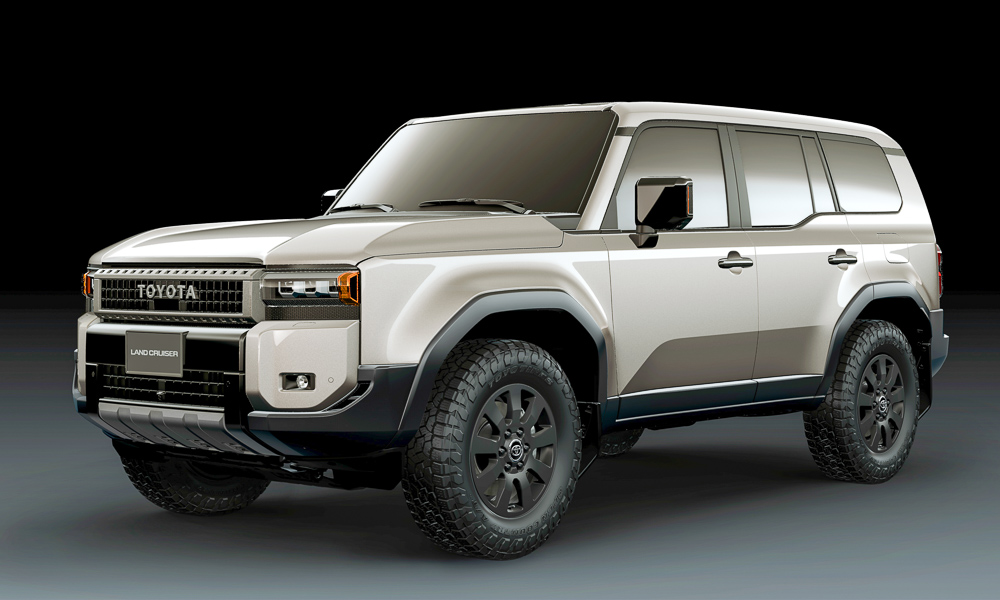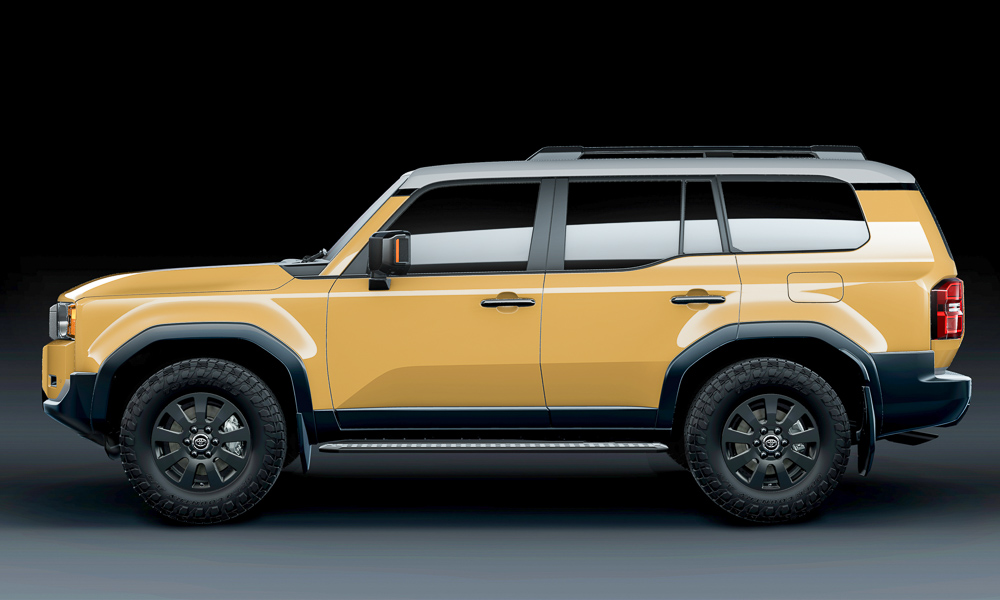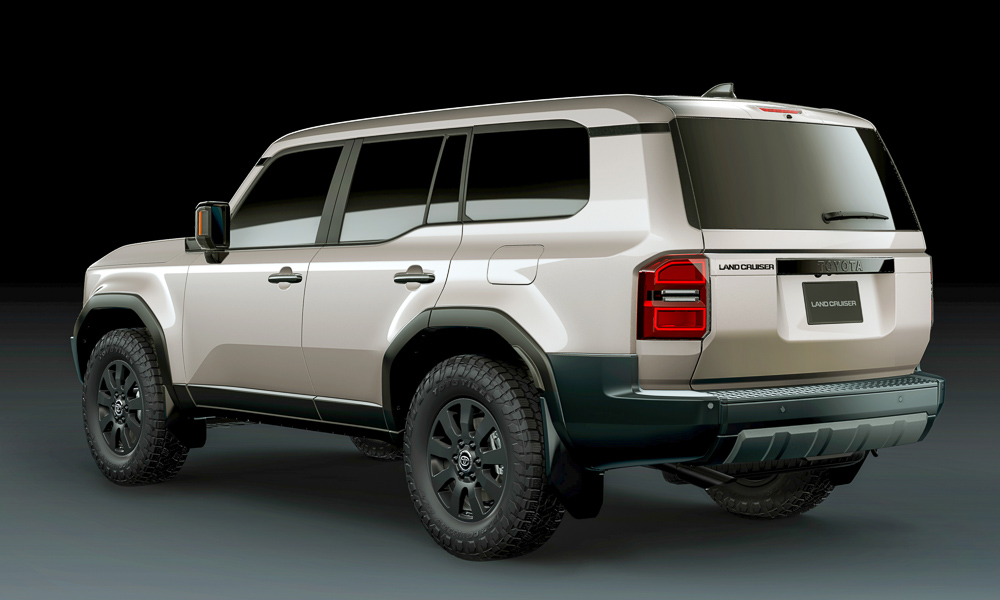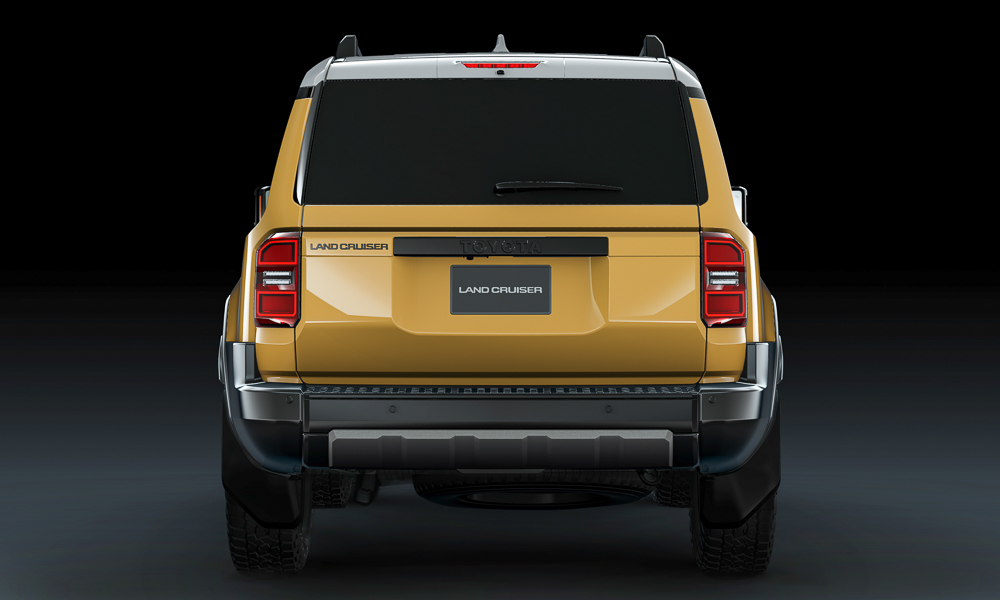 Fans of the brand will know that a Lexus model (in this case, the GX) always has a Toyota equivalent. This means that it shares the same gloriously boxy profile with large squared-off fenders and a near-upright windshield. But instead of luxury, the vehicle was designed with heritage in mind.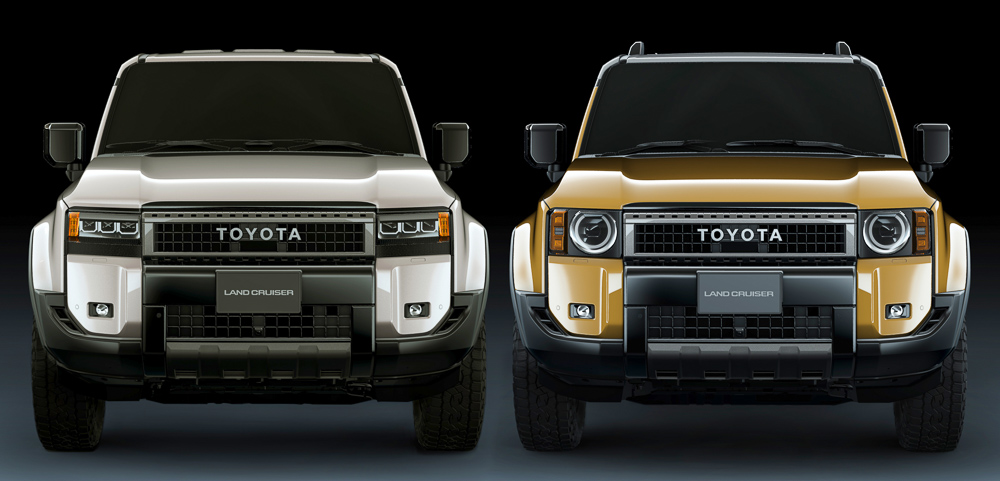 It has two different front fascias, one with boxy LED headlights à la J62, and the 1958/First Edition one with round headlights and boxy indicators similar to the J40, which also comes with more off-road goodies like running boards, a roof rack, and a two-tone white-and-yellow paint job. The rear also features split LED taillights that ooze retro appeal.
A notable thing is that the automaker designed this with damage mitigation and repairability in mind, meaning they want you to take this off-road and not worry.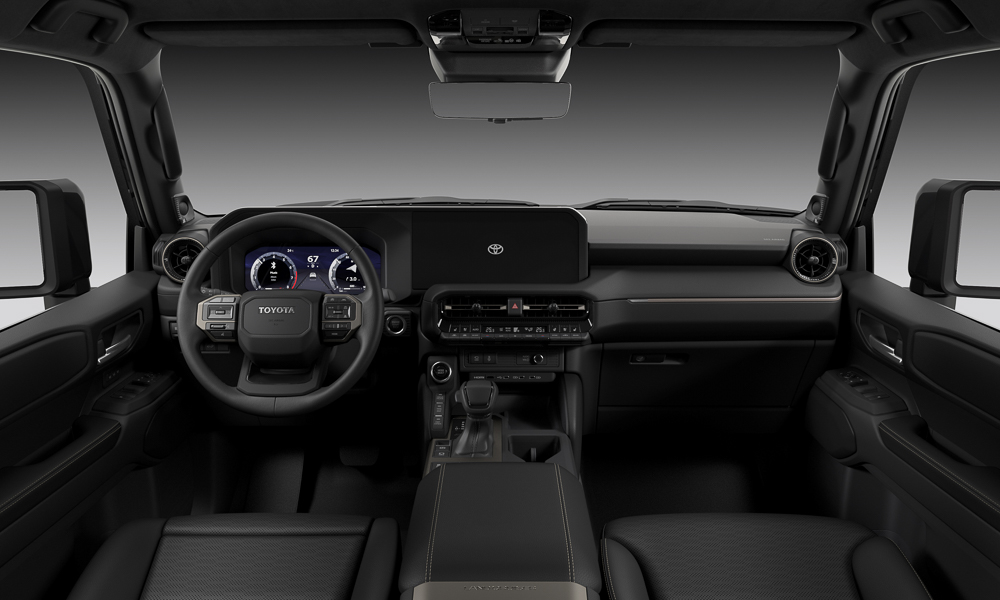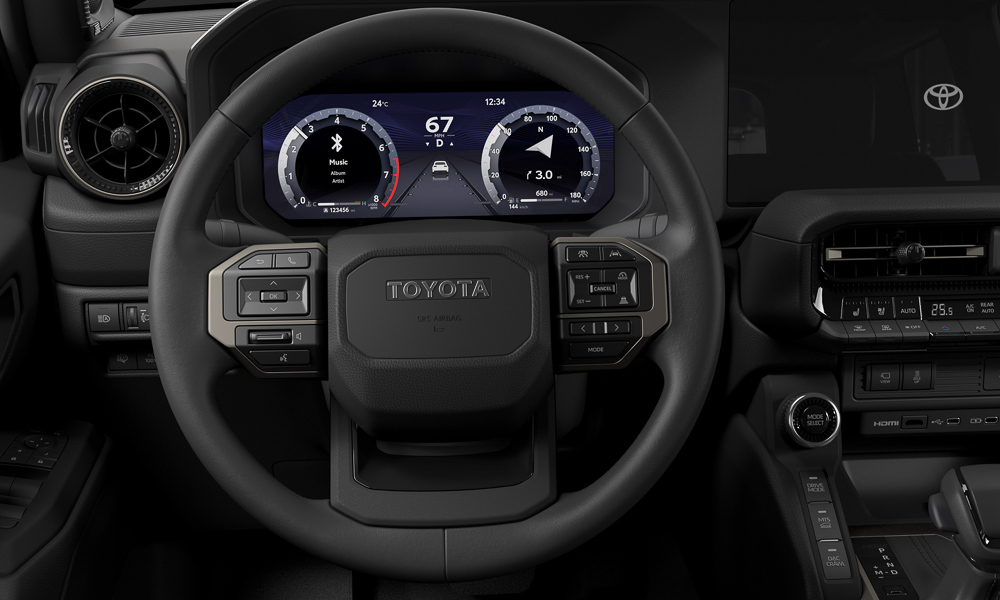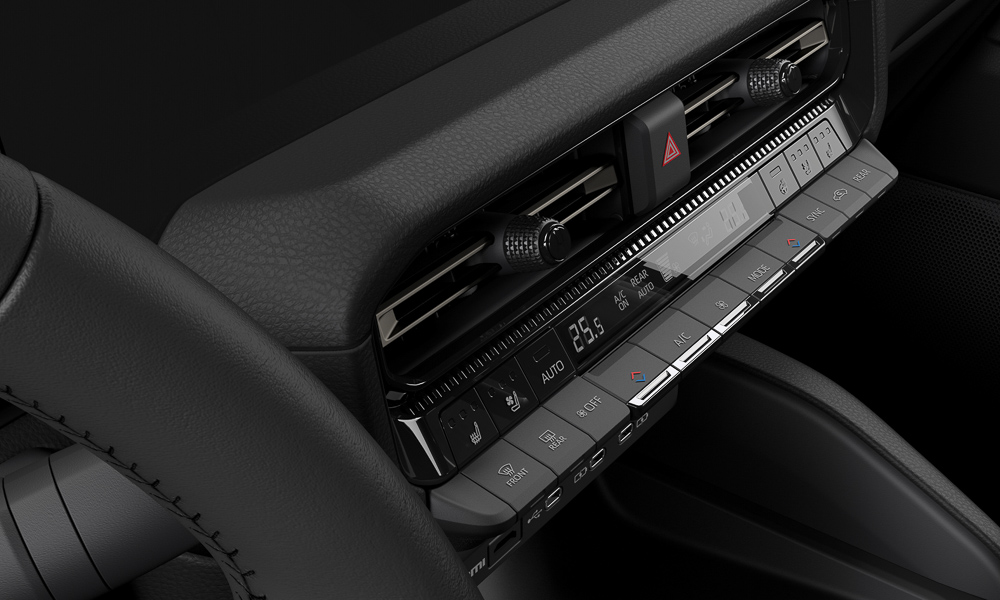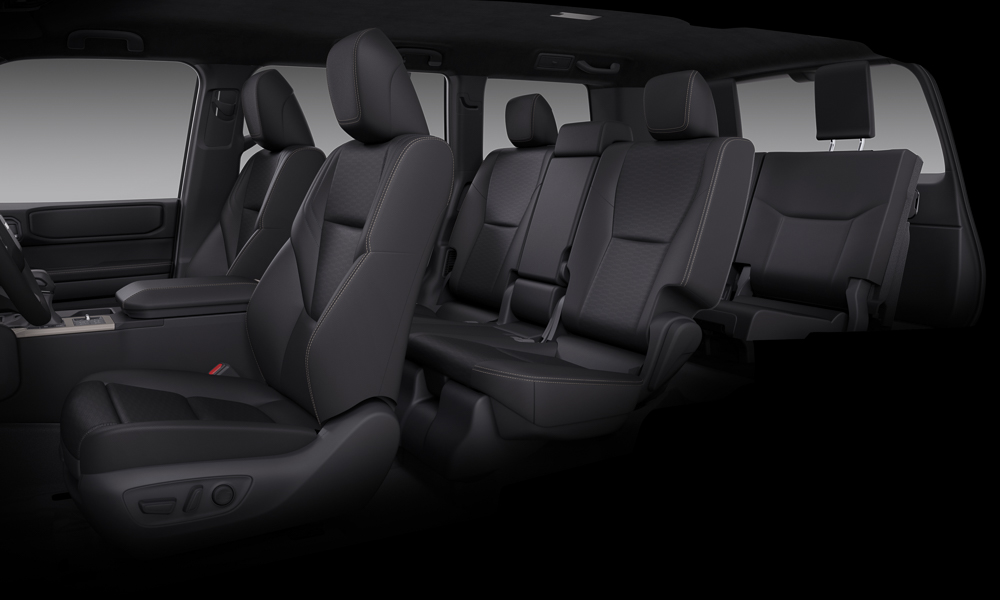 As for the interior, you can expect everything out of a modern Toyota SUV like a digital instrument cluster and a 12.3-inch infotainment screen with an optional 14-speaker JBL sound system. It has heated and ventilated leather or SofTex (a hard-wearing fabric) seats, a necessity for getting down and dirty.
There's wireless charging, dual USB-C ports, and the inclusion of Toyota Safety Sense 3.0. What's notable here is that the Prado still has a lot of physical controls, all chunky enough to be used with gloves on—perfect for when you're exploring the harsh arctic tundras.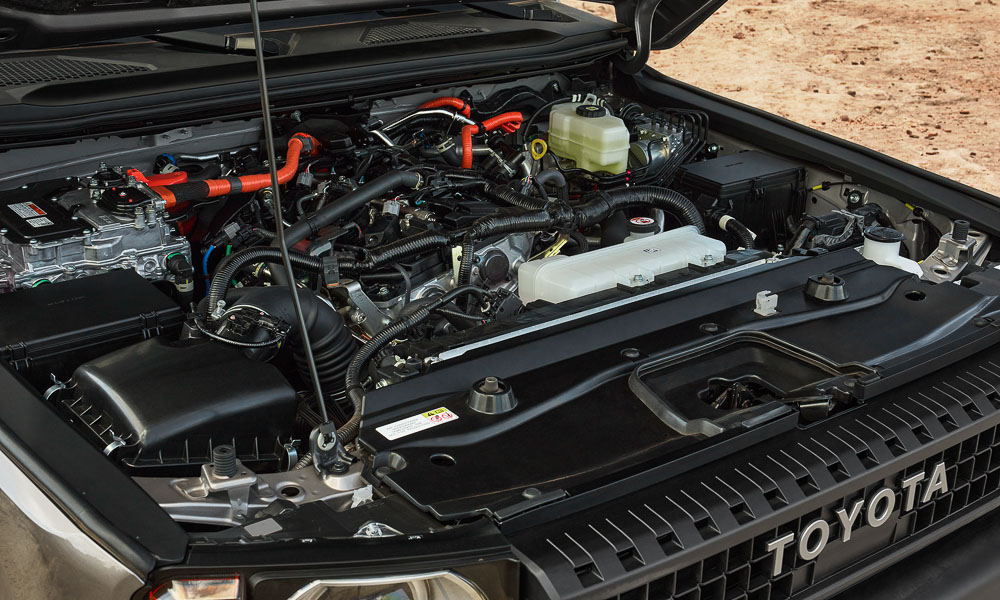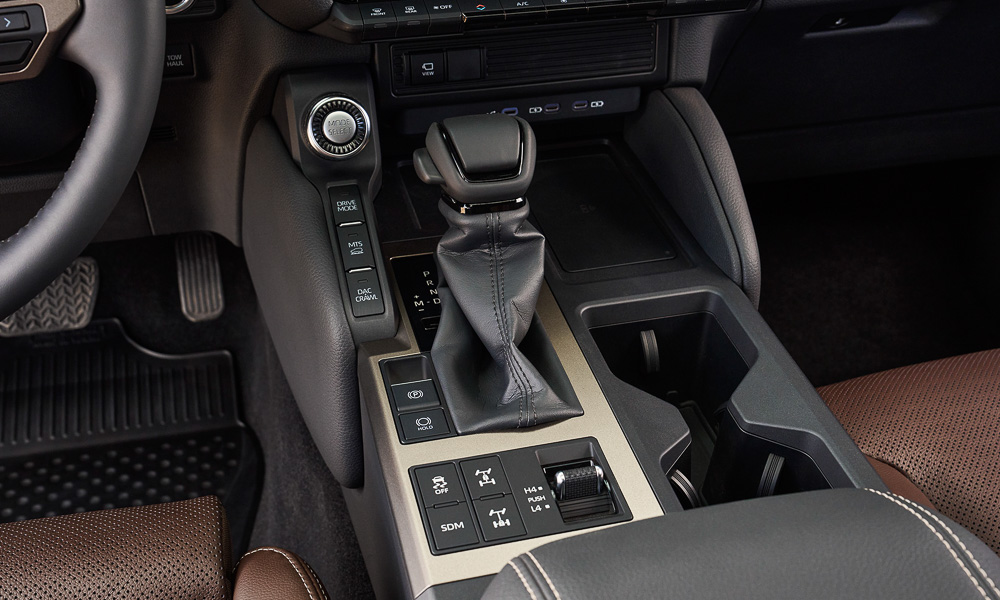 This is also the first Land Cruiser to come with a hybrid system, but there are other powertrain options as well.
For gasoline engines, the first is a 2.4-liter turbo hybrid engine (T24A-FTS) with 326hp and 630Nm. This is meant for the North American and Chinese markets. A non-electrified version of this engine—with 278hp and 430Nm—is headed for the Middle East and Eastern Europe. Both are paired with an eight-speed automatic transmission.
It also comes with a basic 2.7-liter engine (2TR-FE) mated to a six-speed automatic. This has a humble 161hp and 246Nm, meant for Japan and Eastern Europe.
Then there are the diesel mills. The familiar 2.8-liter turbodiesel (1GD-FTV) has 201hp and 500Nm, and is meant for Europe, Japan, the Middle East, and other markets. Meanwhile, Australia and Western Europe will get a 48V mild-hybrid version of the 1GD-FTV with the same power output, which we first saw being tested in a Hilux. These also are mated to an eight-speed automatic transmission.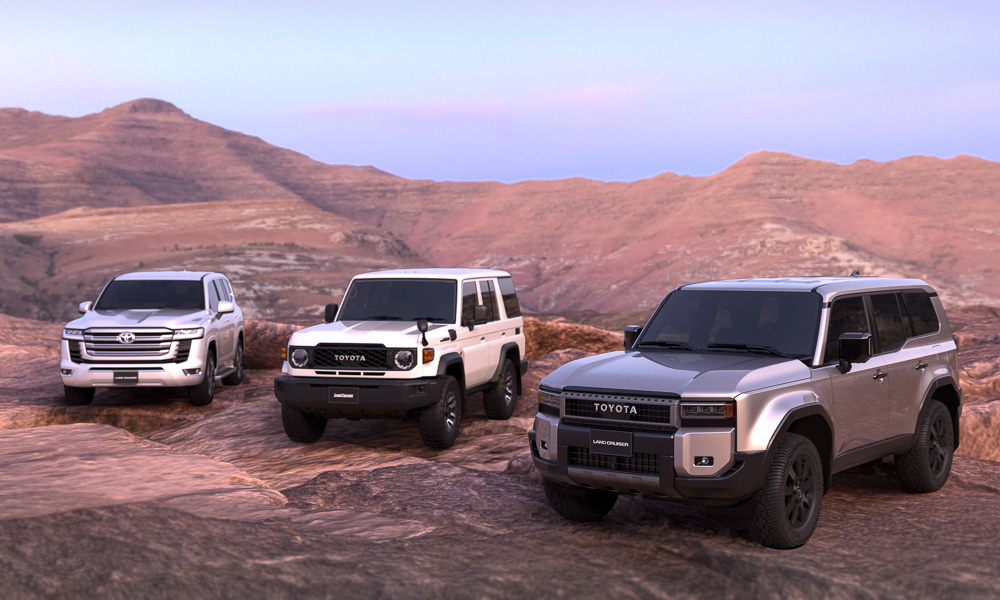 The vehicle is underpinned by the TNGA-F platform that is shared with the LC300 and the GX. It has a full-time four-wheel drive system, 17-inch disc brakes front and rear, and a center-locking differential. It has an approach angle of 31°, a departure angle of 22°, with a break-over angle of 25°. It also has a generous 220mm of ground clearance.
The 250 introduces electric power steering that should improve steering control and maneuverability on- and off-road, and Stabilizer Disconnect Mechanism, a first for a Toyota vehicle. The latter allows the front stabilizer state to be changed, improving performance and ride comfort depending on the terrain.
The Land Cruiser 250 will be built in the Tahara and Hino plants in Japan, and arrive in its home market and the United States in the first half of 2024.