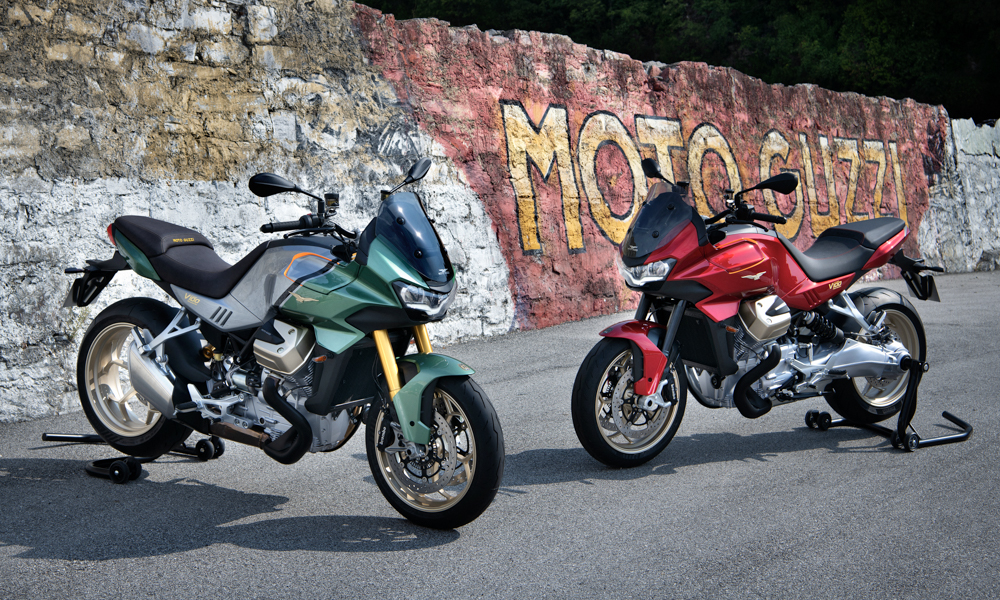 It's not often we get a press release that's chock-full of photos but sparse on tech specs. Actually, what Moto Guzzi sent (by way of Philippine distributor Bikerbox) talks more about its upcoming headquarters revamp than the new bike coming soon.
As one of the few remaining manufacturers that exclusively build their bikes in their home country—no outsourcing, no sir—Moto Guzzi has a proud heritage. To celebrate 100 years of making characterful machines, the company will start construction of a new factory and museum in its hometown of Mandello del Lario.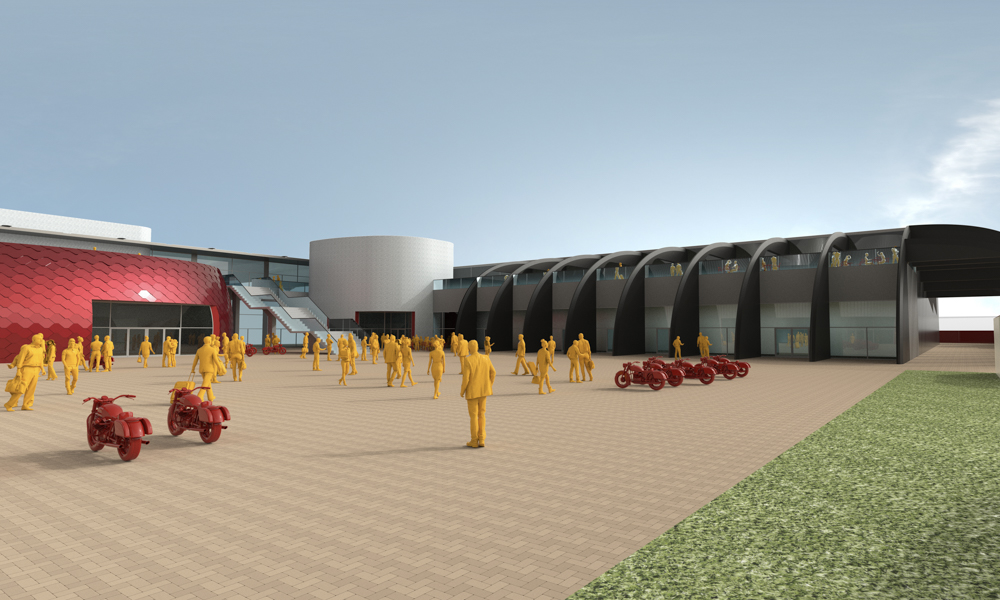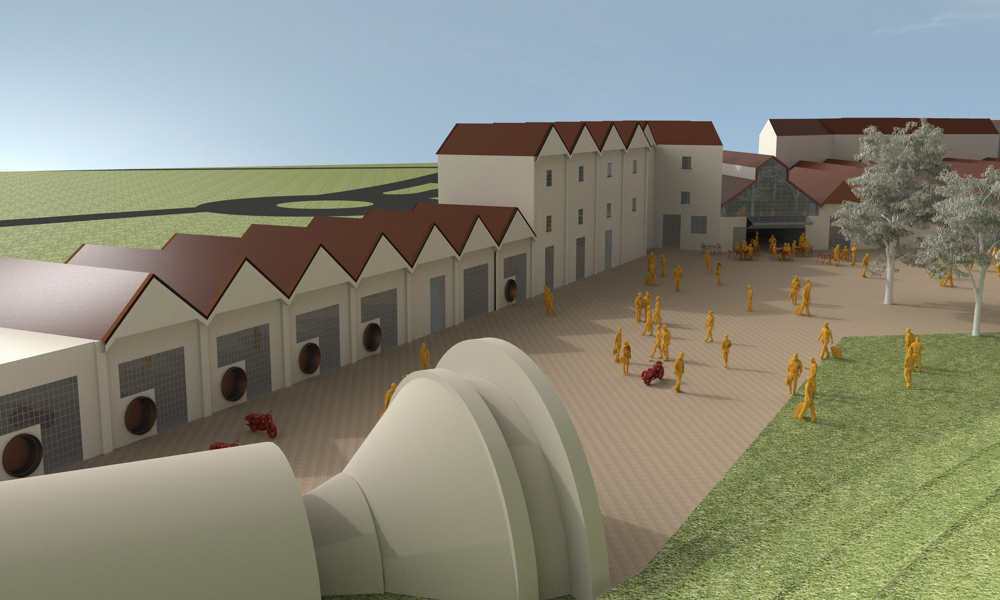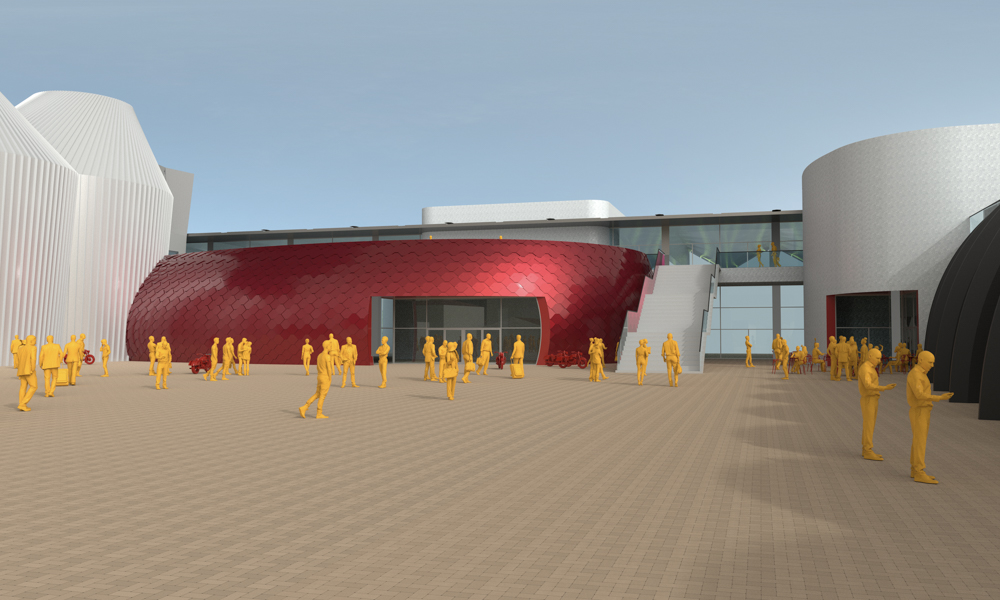 Dubbed as the "Road to 2121: Moto Guzzi's Next 100 Years," the project involves redeveloping the entire site to integrate the firm's headquarters, manufacturing and R&D facilities with open spaces for the community. Greg Lynn, a world-famous American architect and designer, was commissioned for the project. It envisions a mecca for guzzisti, founded on culture, design and mechanics, with a strong green focus. With conference facilities, restaurants, a museum and even a hotel, visitors from all over can fully experience the world of Moto Guzzi. Work will begin by the end of the year, and is targeted for completion by 2025.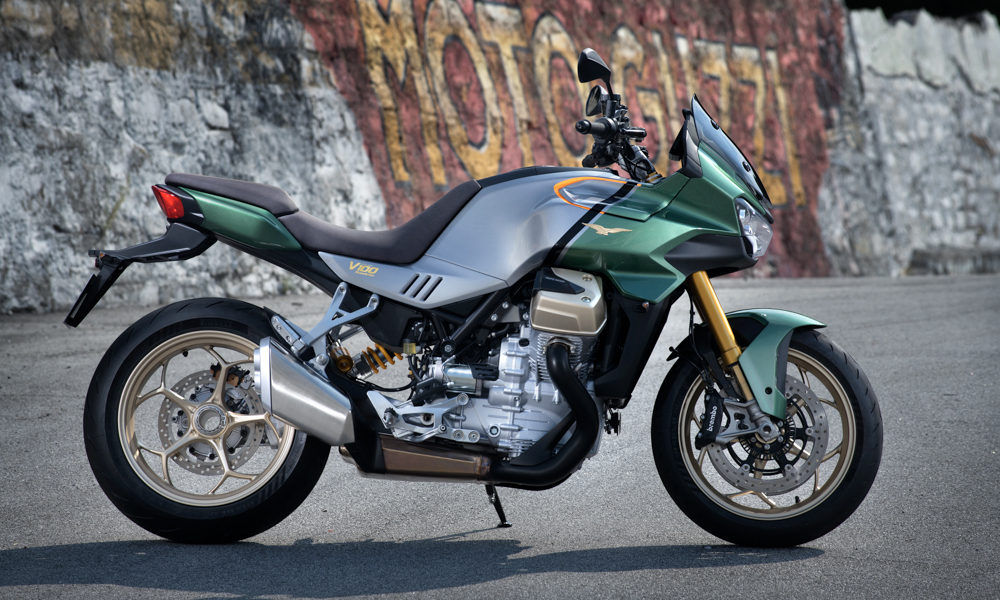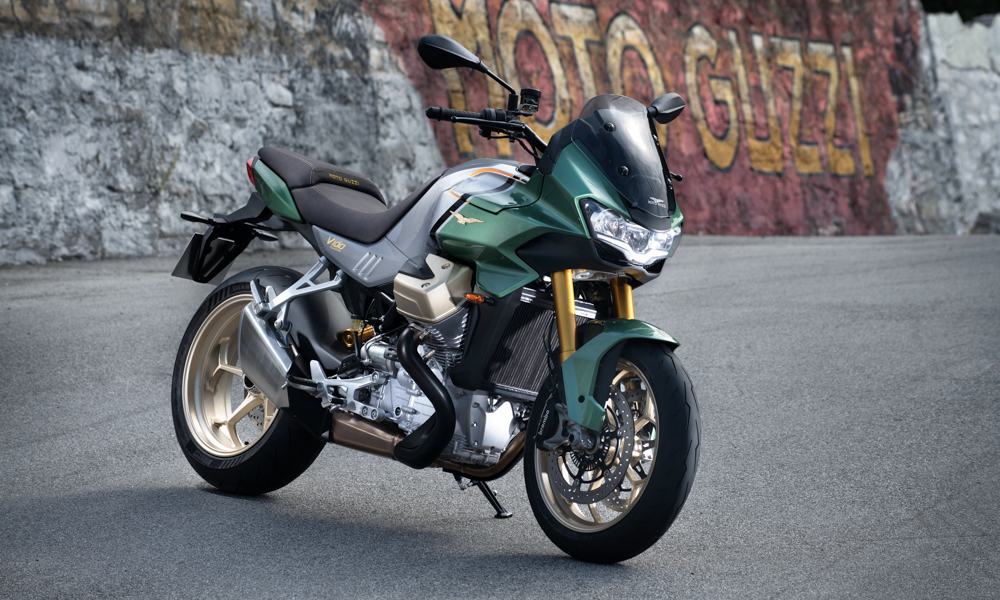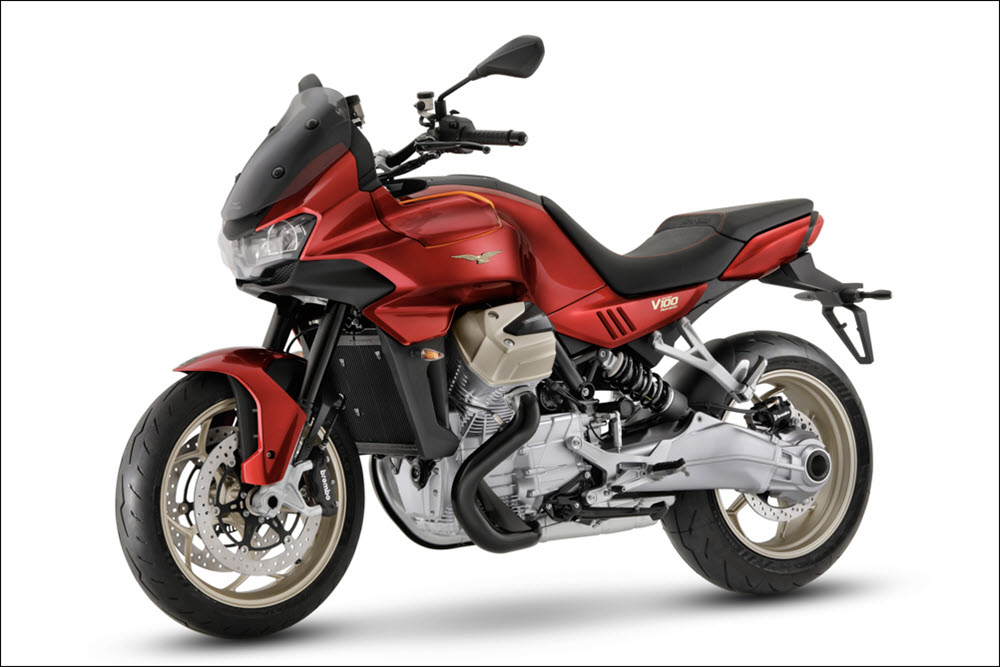 As for the new motorbike, we'll just have to speculate based on the pictures, and this is what we see:
A sports touring machine, with an upright riding position, raised handlebars, and a svelte fairing with a low windscreen.
Sizable pillion pad for riding two-up.
Still a transverse V-twin engine, because that's what Moto Guzzi has been about for the longest time.
"V100" strongly suggests a 1,000cc displacement. And since it's liquid-cooled, it probably won't be just an upsized version of the air-cooled mill in the V85TT.
Twin front rotors and a single rear disc by Brembo (of course).
Shaft drive and a single-side swingarm (yay!).
Sticky Pirelli Diablo Rosso tires.
Inverted fork and a single rear shock, probably with the usual limited adjustments. But…other photos show one with Öhlins's signature gold stanchions and gas reservoir (drool).
Finally, the press materials didn't reveal the cockpit. But the official preview on YouTube shows a TFT display.
But you know what the real kicker is? It's almost a blink-or-you'll-miss-it scene in the video, but it's active aero—with a windscreen and little winglets rising off the fairing.
Bellisima! We can't wait for the full reveal at EICMA in Milan this November.