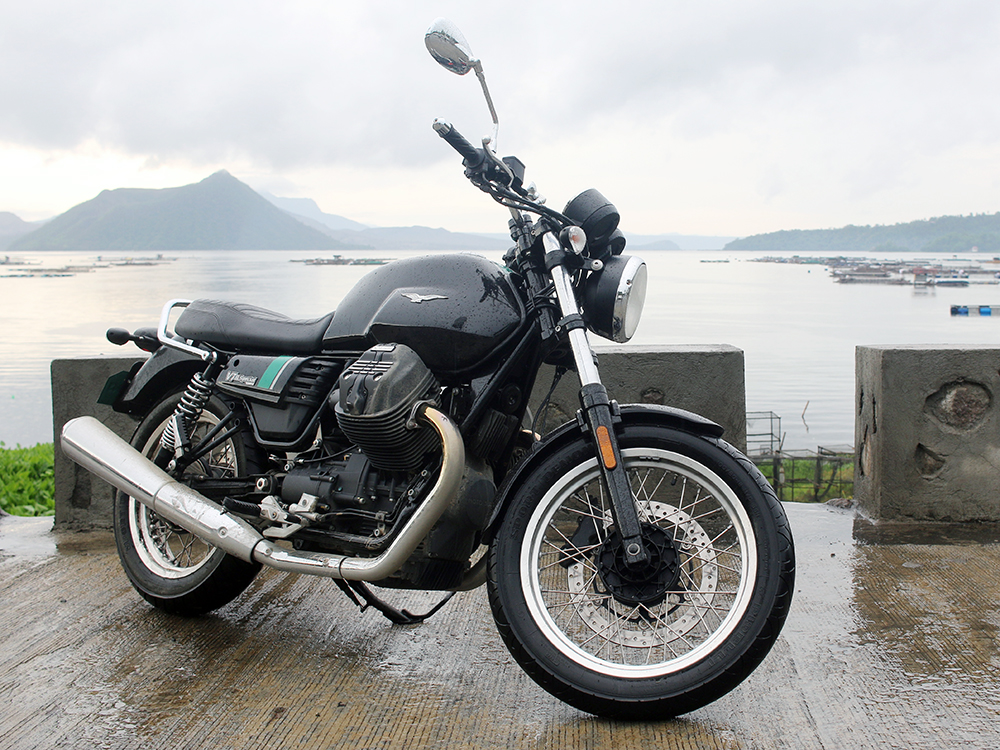 Open roads, blue skies and the steady rumble of a V-twin engine keeping you company on a leisurely Sunday ride. It's hard to top the satisfaction of such an experience, and the Moto Guzzi V7 brings its own unique personality for the discerning enthusiast. Of the many types of motorcycles one could get started on—scooter, adventure, sport, street and what have you—I'm particularly drawn to roadsters, cruisers and café racers. They're easy to handle, they make great commuters (which means you can enjoy them every day), and their fashion statement is easier to dress up for than, say, suiting up for a sport bike.
Styled to look like it time-traveled from the '70s, the V7 is the Italian marque's most popular roadster and features the iconic transverse V-twin whose cylinder heads poke out the sides like Terry Crews's pectorals.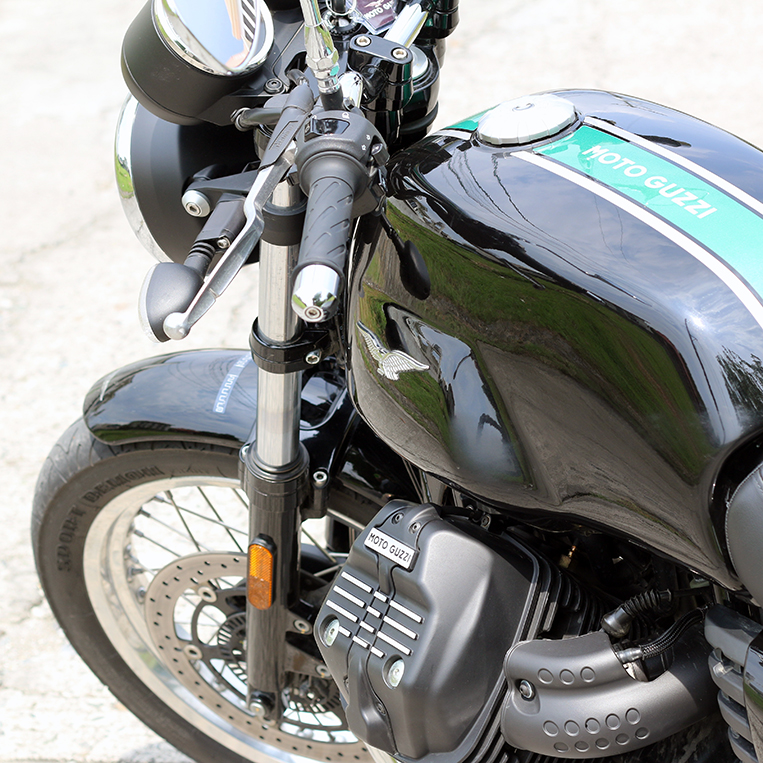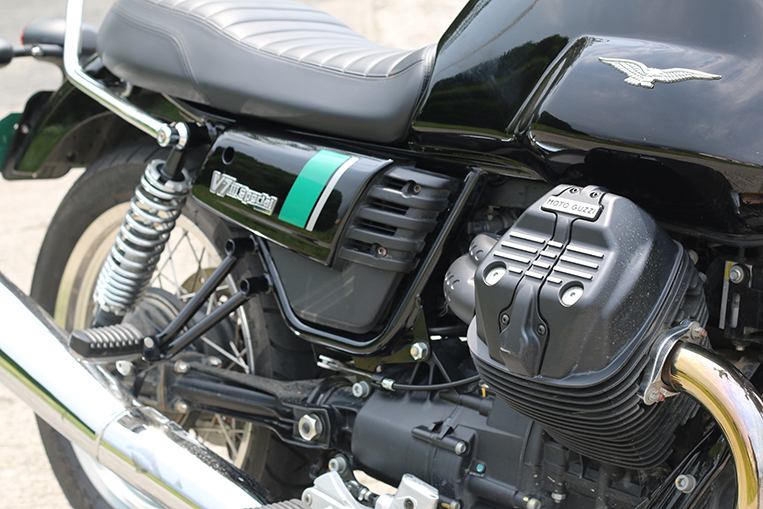 Displacing 744cc, this air cooled, 90° V-twin has the crankshaft running longitudinally down the chassis. With two valves per cylinder and tuned more for torque than power, peak output is 50hp at 6,200rpm and maximum torque is 60Nm at 4,900rpm. Its squarish design—80mm bore and 74mm stroke—means it likes to rev. This is good because at idle and up to 3,000rpm, the engine note through the stock exhaust isn't particularly flattering, like a big sewing machine. There's enough torque to get you dawdling around town in third gear at less than 2,000rpm, but it's only higher up the engine range that the sound turns into a more gratifying rumble.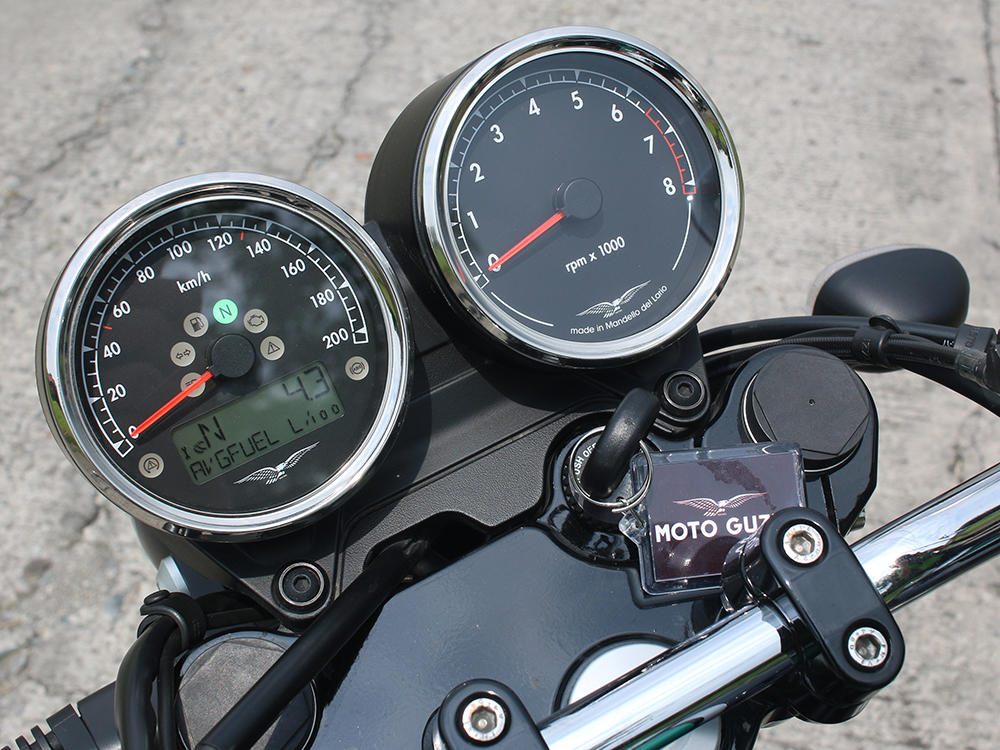 Starting at a price of P650,000 for the basic Stone trim—P657,000 for this Special variant—and topping out at P750,000 for the Carbon edition, the V7 carries a premium despite its fairly basic equipment.
Much of that is down to heritage and build quality. All Guzzis are still manufactured in Mandello del Lario, a place in Italy the average person wouldn't be able to find without Google (it's near Lake Como). As Italy's oldest motorcycle brand, Moto Guzzi has been manufacturing bikes since 1921 and has a proud history of racing and innovation.
As for the V7, it's a thoroughly modern bike with safety tech like antilock Brembo brakes and traction control. These are really useful, because while the V7 is no sport bike, it has more than enough punch to quickly get the ham-fisted in trouble. The seat height is fairly low at 30.3 inches, so I can flatfoot my 5'8" frame at stoplights. Starting up the V7 never fails to amuse because the engine fires up with a forceful bark that visibly causes the frame to shake for a few seconds before it settles down.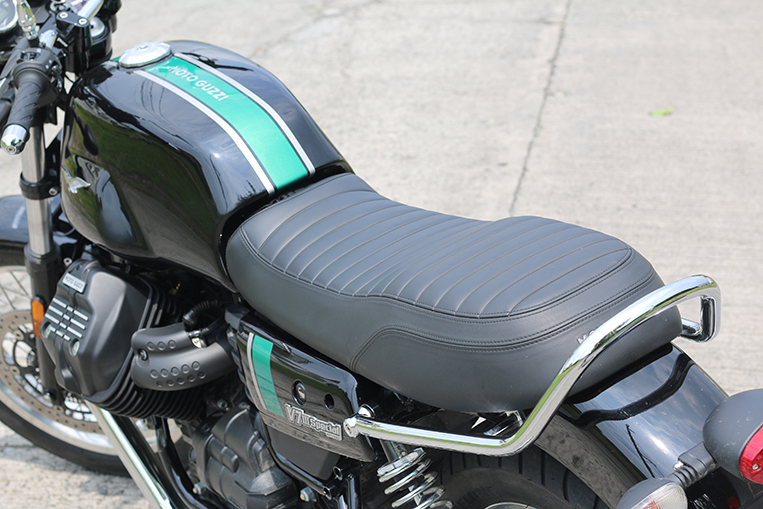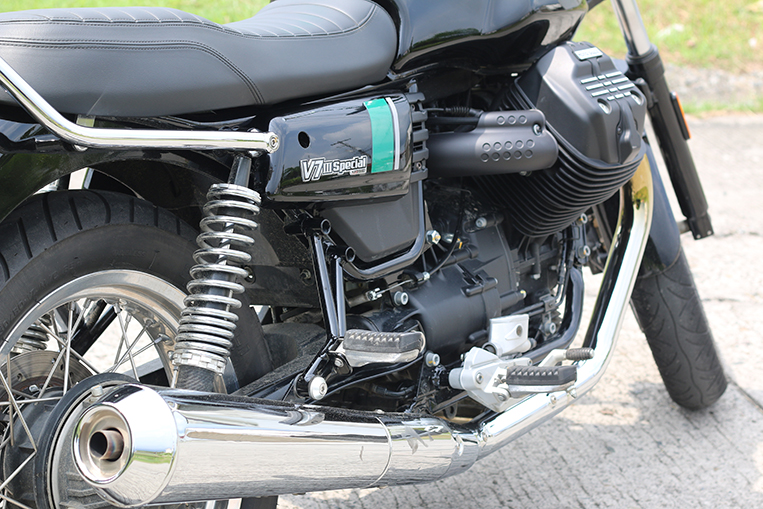 Warming up to exit the city for a Sunday ride, the bike's low stance and modest width make it easy to filter through traffic, but extended periods of stop-and-go will quickly tire out your left hand as the clutch is quite stiff. Engine heat isn't a problem either, what with the cylinder heads getting all that airflow.
On the highway, the bike's geometry and wheelbase make it as comfortable and stable as you could expect at triple-digit speeds, with the sweet spot between 100km/h and 120km/h. Top speed, as shared by some owners, is in the 170-180km/h range, although this thing is not really designed for high-speed runs. A lack of fairings and windscreen (it's an aftermarket accessory) means you get the full force of the windblast on the turbulent highway. I found myself hunkering down just to maintain a reasonably brisk speed. Full marks to the manufacturer for the nicely padded seat, which is comfortable to sit on for hours and generously long to accommodate a pillion rider or a tail bag for a road trip.
The bike really comes into its own on quiet back roads, where the torquey motor effortlessly pushes you along and the bike just glides around the curves. The riding position is neutral—neither crouched forward nor slouched back—and you can easily shift your weight around on the saddle as the need arises.
The Moto Guzzi V7 is a bike for those who see the value in a motorcycle that's more than about raw numbers
There's no slipper clutch on the V7 (neither is there a quickshifter), which you can either see as an inconvenience or a great opportunity to hone your rev-matching skills. Shift quality from the six-speed transmission is generally positive, but finding Neutral was always hit-or-miss. I just killed the engine at tollbooths to save myself the embarrassment, trusting that the bike would fire up every time (it did). The suspension is basic, but it works: a nonadjustable RWU fork with 40mm of travel, and two spring preload-adjustable Kayaba shock absorbers at the rear. It's at its best at speed, stable and predictable in its responses. Speed bumps are where I'd have liked the rebound to be a little slower to prevent the jarring sensation up my spine. A Racer variant (not officially priced, but you can probably ask Bikerbox to bring it in for you) uses an expensive Öhlins setup if you really feel the need.
This Special variant gets an extra helping of chrome and twin-pod instrumentation relative to the more basic Stone. The shiny bits—the exhaust pipes, the instrument bezels, the handlebar ends and the pillion bar—provide a nice, period-correct accent without looking garish. The analog gauges are handsome, and the multi-info LCD screen is easy to navigate with the mode button on the right handgrip. There's no fuel gauge—just an 'empty fuel' warning—but the tank holds nearly 21L. With a fuel efficiency of 20-22km/L, you can get a lot of range from one tankful.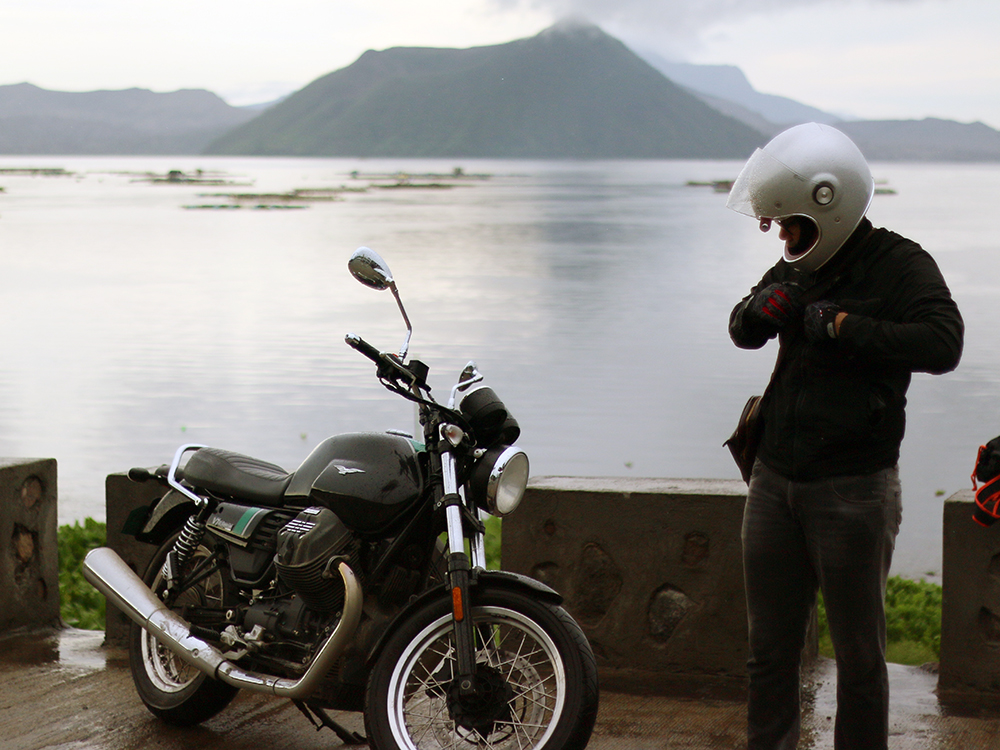 I spent three days with the V7, running around town for errands, exploring the side roads of Tagaytay and joining the Bikerbox Moto Guzzi owners group for a brisk Sunday-breakfast ride. The bike was a pleasant and agreeable partner all throughout. Push it hard and it turns, accelerates and stops with alacrity. Go at a more relaxed pace and it just burbles along. I had the pleasure of riding and chatting with several owners who were quite proud of their V7s, nearly all of which had some level of customization done. The V7 is a bike for those who see the value in a motorcycle that's more than about raw numbers. It's about the feeling that you get on the road, cracking open the throttle to relish the exhaust note while you zip to the next curve, then taking a break at a quiet spot to take in the view.
It's about having a piece of Italy with you wherever you go.