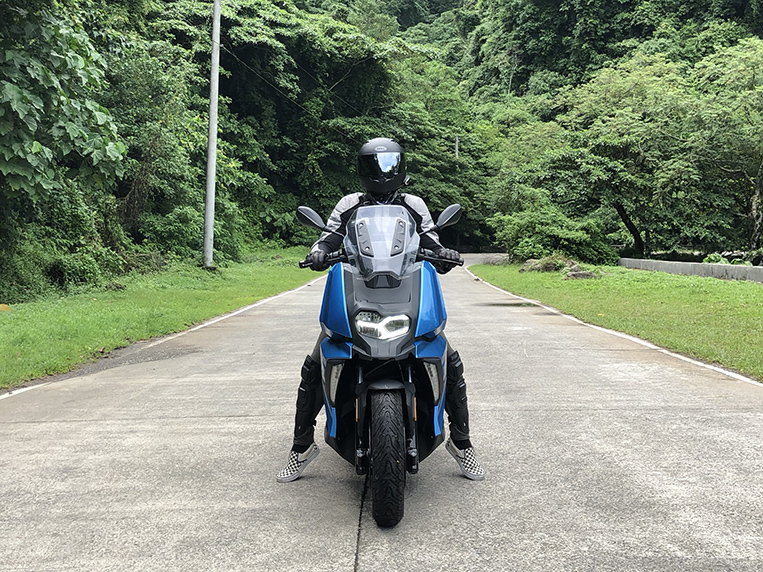 I've never really been a scooter type of guy. It's the reason my journey into the world of two wheels started with a custom 152cc café racer instead of going the traditional scooter route. I was just always more attracted to the badassery of a proper motorcycle. Scooters are cute, but they're not exactly my style—until several friends of mine raved about the BMW C400 X. When I was asked if I wanted to give it a shot, I figured, sure, I did, but I kept my expectations on the conservative side.
When I picked up the motorbike and saw it for the first time, I immediately thought: Okay, it's pretty good-looking…for a scooter. Plus, it had those three letters that simply screamed awesome: B, M and W. So maybe this thing would grow on me—after all, I grew up a fan of the German car brand and actually owned a 1996 Z3 when I was still living in Los Angeles.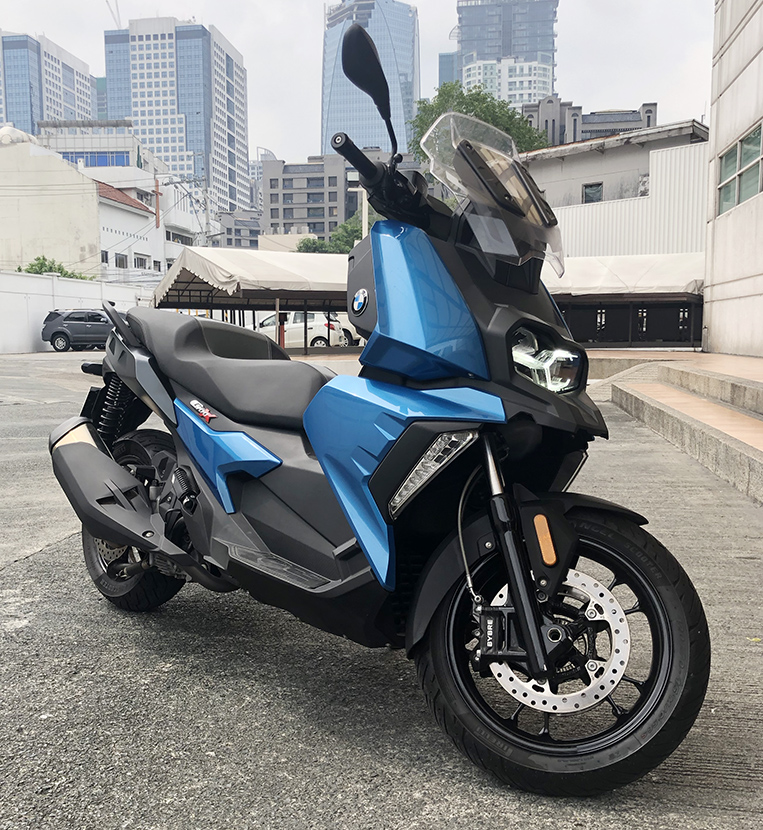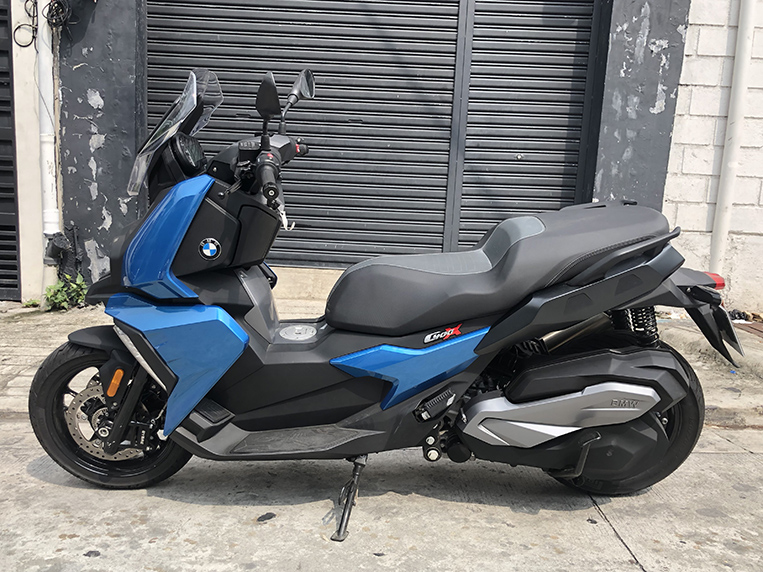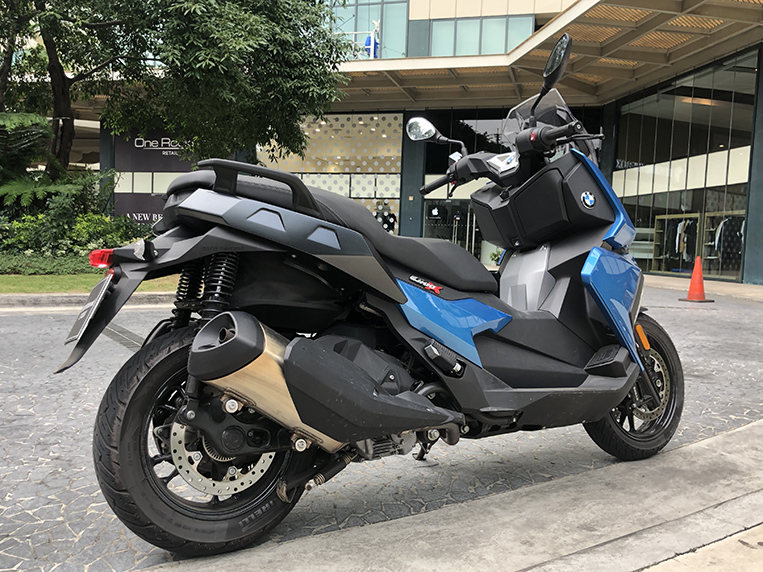 The LED headlight is gorgeous. It kinda reminds me of the GS, the granddaddy of BMW's motorcycle line. One thing I'm super excited about is the number of cubbyholes the scooter has (yes, I know, it's a tito thing to get excited about). I finally don't have to bring a backpack with me on a ride! Unless, of course, I need my laptop or other production gear. Under the seat, you have ample storage space that can extend with BMW's Flexcase, so you can store your full-face helmet when you're parked (you'll need to retract this for the bike to start up again). There are also compartments by the handles that can accommodate your phone, battery pack, camera and other smaller items.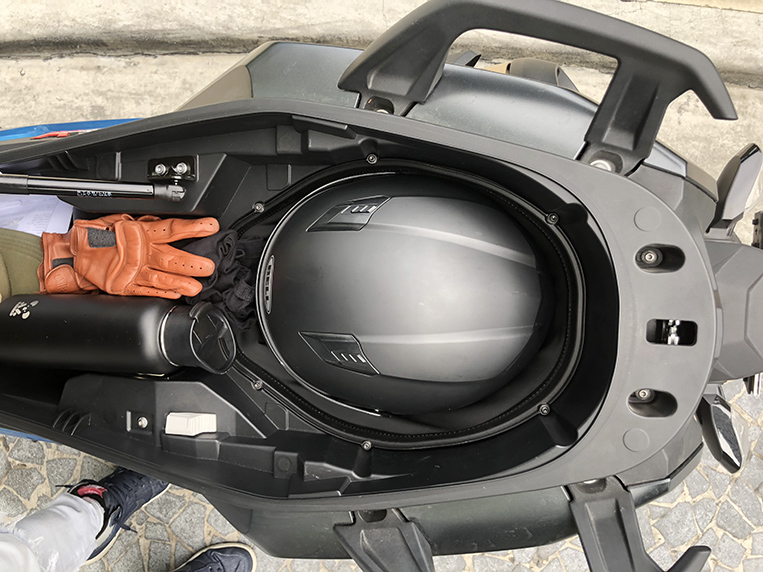 Riding the C400 X around the city, it took me a few moments to get used to it, partly because I kept squeezing the rear brake, thinking it was the clutch so I could downshift. It was really the first automatic bike I had ridden. It also has a long wheelbase, which makes it comfortable, but I needed to check a few times if I could fit in tight spaces. Once I got used to it, it was easy and smooth—like Stephen Curry at the free-throw line. It was a cakewalk maneuvering through city traffic, except so many riders kept stopping me to ask about the scooter.
Boss, 400cc ba talaga 'yan?
Pare, BMW 'yan?
Kuya, magkano yan?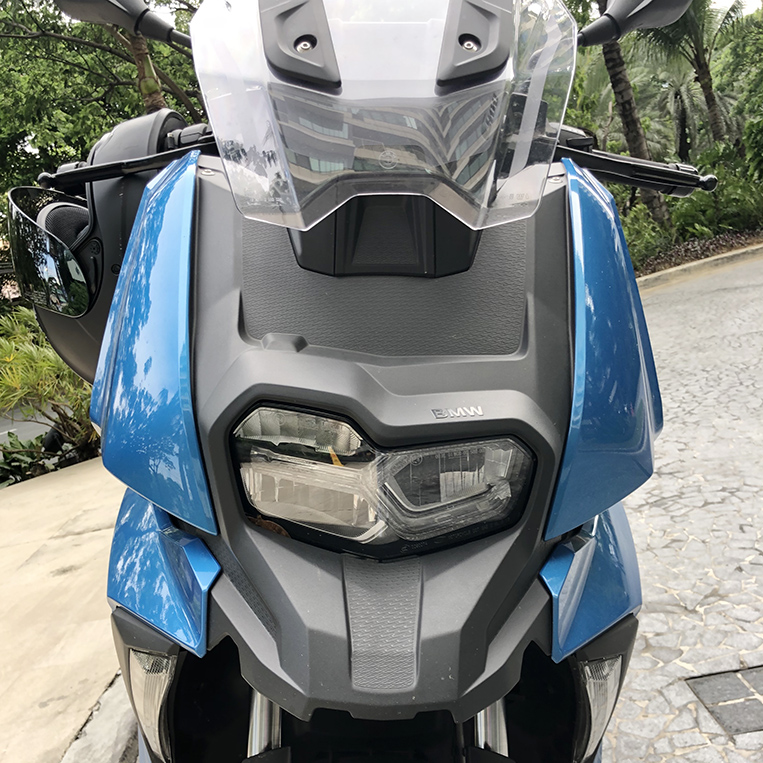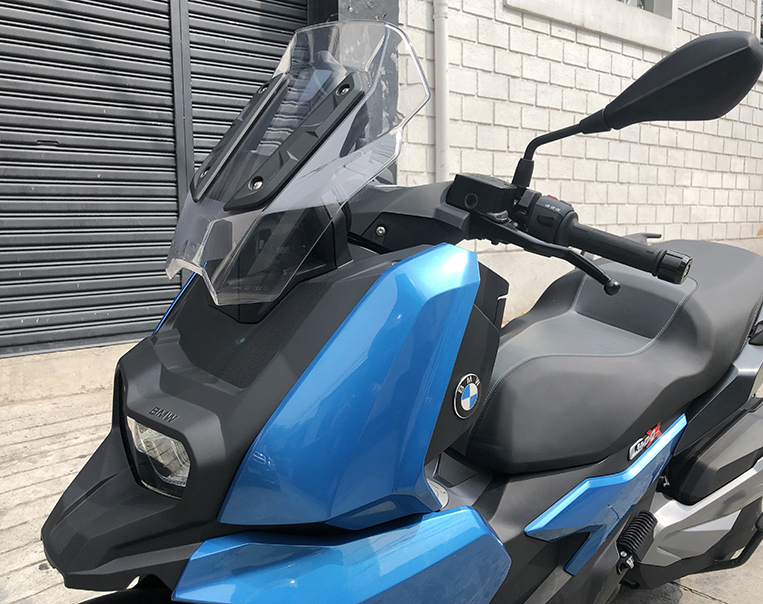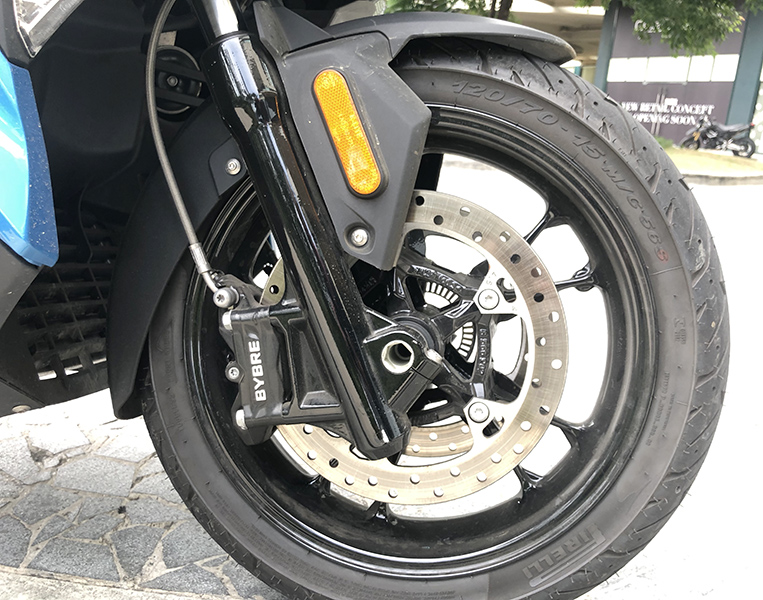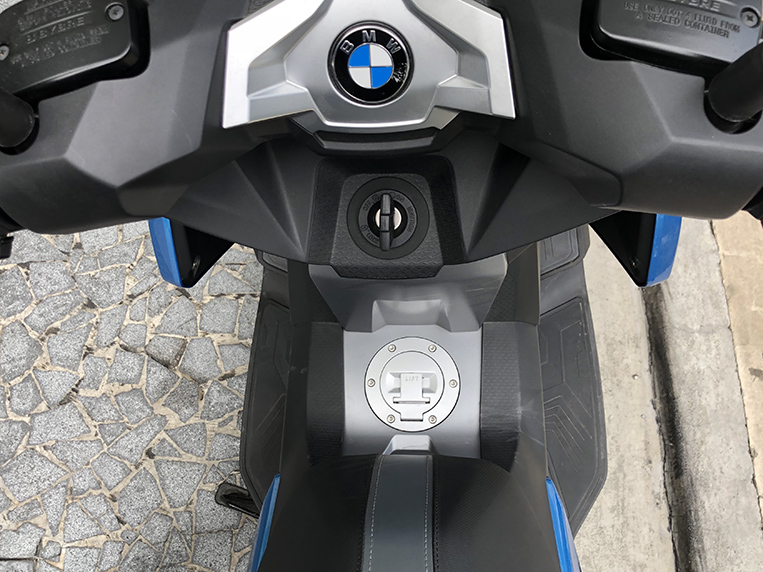 The 775mm seat height was a little bit of an issue in the beginning, but I just adjusted my seating position and didn't have problems reaching the ground. The seat is extremely comfortable. Probably the most comfortable bike seat I've ever sat on (I'm used to custom motorcycles, and their builders don't care as much about comfort as they do about styling). The riding position of the C400 X is pretty standard for a scooter: upright and center. It's also perfect for a pillion rider. You can use the second footrest position to stretch your legs a little, perfect for someone who stands 5'6".
The bike has a 50:50 weight distribution so its 204kg mass is well-balanced. It has twin rear shocks that make riding on bumpy roads tolerable. The handling is fantastic and the turning radius is tight, so it was easy to ride around busy streets. I felt it was perfect for the city, but I wanted to see what this scooter could really do. So I joined some friends going up to Rizal.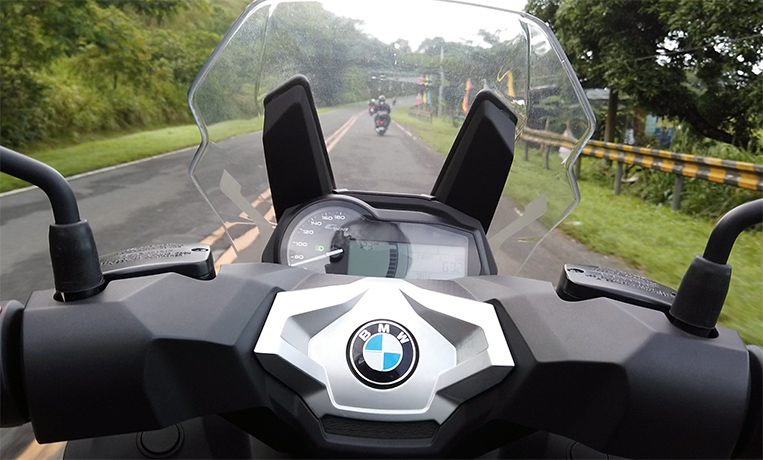 This baby puts out 34hp at 7,500rpm, and 35Nm at 6,000rpm—just right for the open roads and twisties of Tanay. I kept forgetting I was on a scooter as the 350cc engine never felt like it was struggling. The bike was also a lot more stable than I had expected. The stopping power was darn good, too, courtesy of twin front discs with four-piston radially mounted ByBre calipers paired with a large rear disc. The two-channel Continental antilock brakes work extremely well, performing around the loops like a charm.
We went further up Tanay than I had ever gone before. I had taken four different motorcycles up the winding roads of Rizal, and the C400 X proved to be just as fun as the other 400cc bikes (but infinitely more comfortable). I didn't feel intense vibrations nor did my left hand feel like it was being worked out with those grip-strengthening devices. And I didn't feel the heat by the legs-and-crotch area as the bike had a liquid-cooled, four-stroke single-cylinder engine with wet sump lubrication.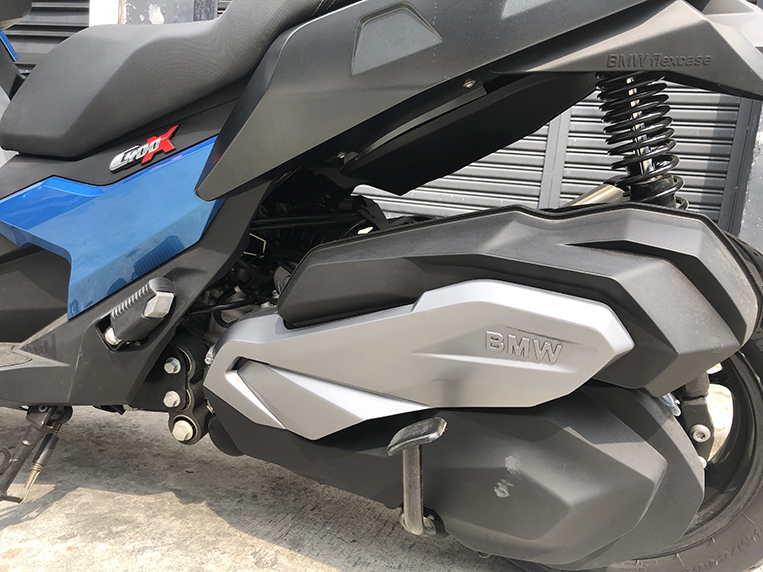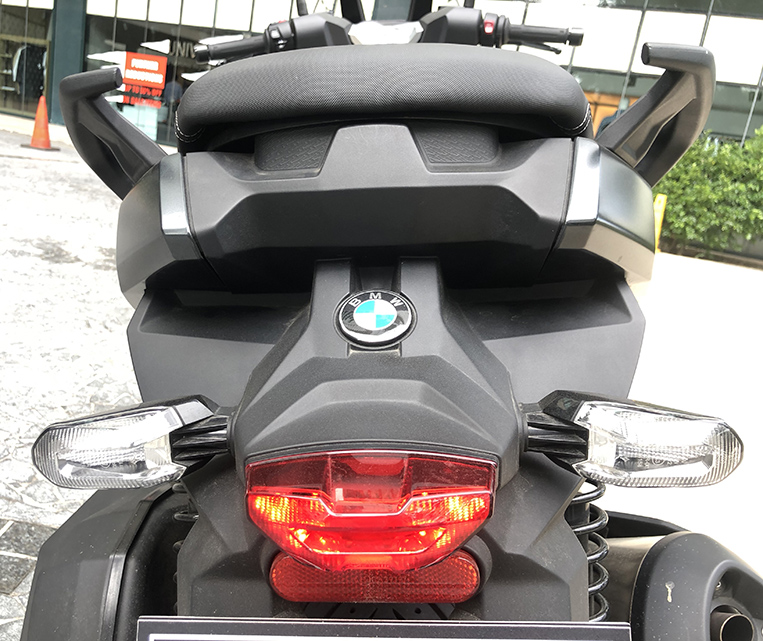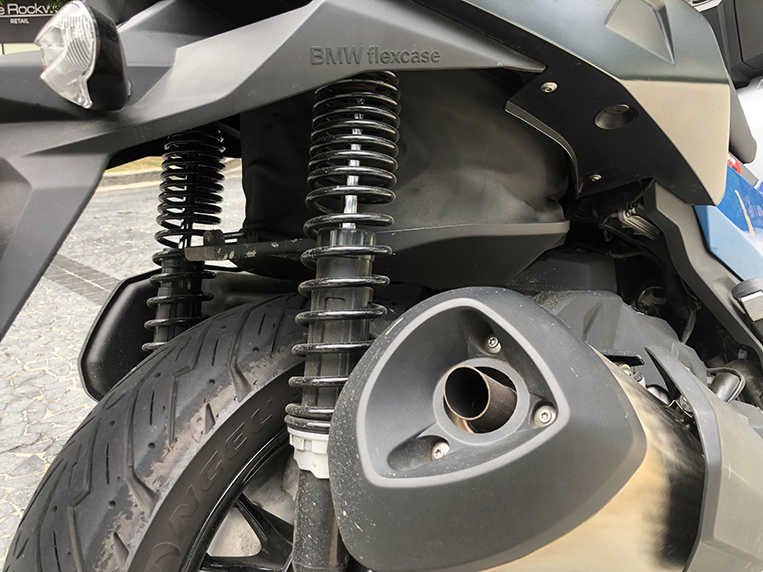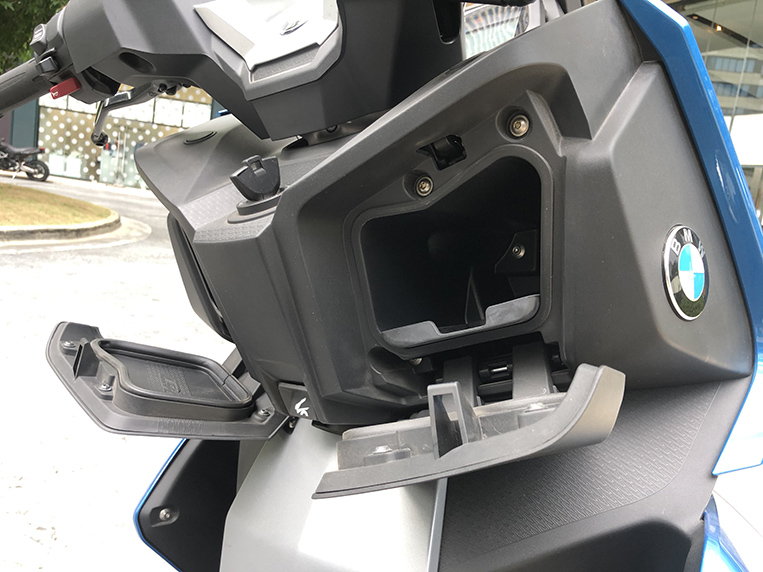 At first, I wasn't super excited to try this scooter, but when I was already on it, I caught myself grinning multiple times. It's the Kyle Kuzma of motorbikes—a player who plays for a storied franchise, and surprises people as he turns out to be better than anyone ever expected.
Perhaps the one drawback about the C400 X is its price tag. At P475,000 for this regular C400 X (and P595,000 for the C400 GT), it costs more than some big bikes on the market. And that could discourage some buyers in spite of the five-year warranty. But when you think of how well this scooter is built, how awesome it performs, how practical and comfortable it is, how superbly it handles and how stylish it looks, then you might be more than willing to pay for the premium. Oh, did I mention the BMW badge?
I usually go for the big-displacement motorcycles—which are like Victoria's Secret models that look awesome but are probably more difficult to maintain—but the C400 X has given me a better appreciation of scooters, which are like the girl-next-door type. Which is to say easygoing, chill and just down to hang out.