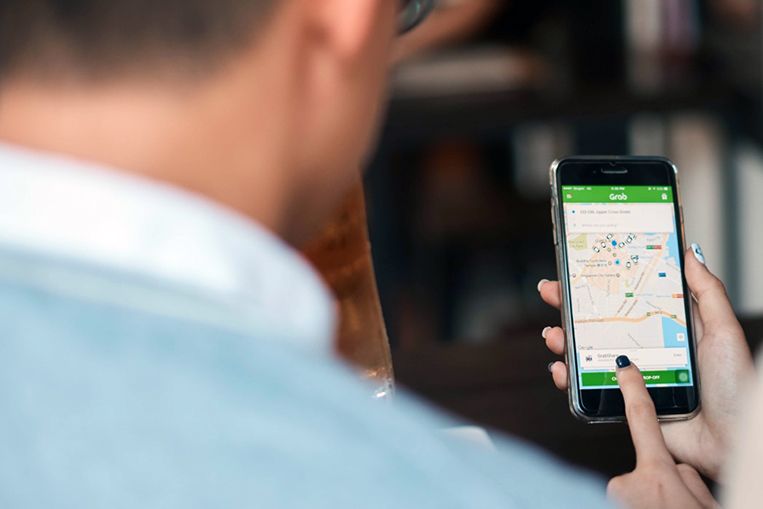 Ride-sharing apps have been very helpful to commuters, both owners and non-owners of automobiles. They're so convenient I don't even want to recall what it was like without them. But since Uber pulled out of the Philippine market in March last year, I have been stuck with just Grab (the company that bought out Uber in our territory). Unbeknown to me, however, there have been other ride-sharing apps in existence for a while now—eight of them, in fact. I just haven't discovered them yet.
The Land Transportation Franchising and Regulatory Board now wants to inform the public that there is more to app-based commuting than just Grab. This is to discourage some transport network companies from charging desperate commuters unreasonably high rates just because they know the latter have no other choice.
Below, I've compiled the other eight TNCs and what their apps look like on the App Store (sorry, I'm an iPhone user). I admit I've never tried any of these other apps before. I was hoping you could give other readers your personal feedback if you already have some experience with them.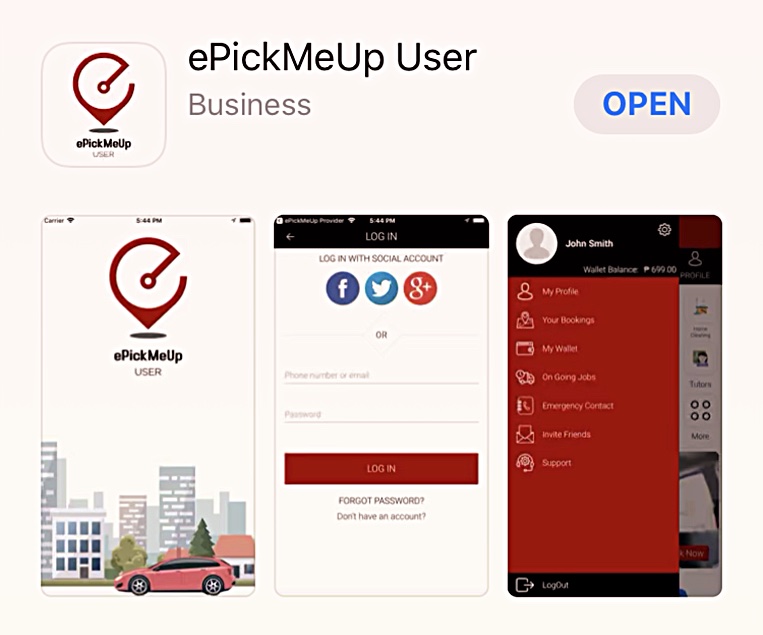 ePickMeUp. "A 100% Filipino owned company that started as a logistics company that cater for delivery of various goods in the Philippines however due to increasing demand of the riding public for a safe, reliable and comfortable rides the company decided to established a TNC that could offer an alternative for the riding public to choose other that the monopoly of a foreign owned TNCs."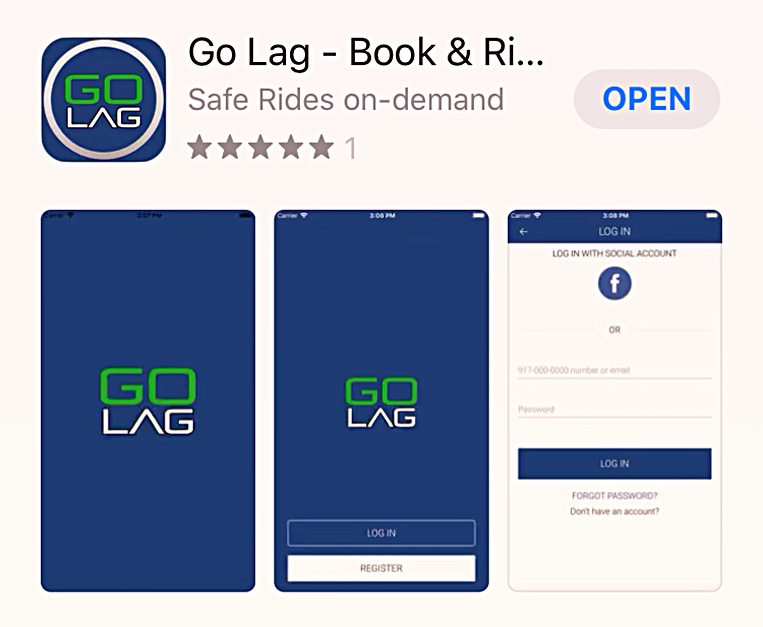 Go Lag. "A much more secure, safe and, easy way to travel around Laguna. Whether it is about spending time with your family, going to a vacation or just simply taking a break from your 9-to-5 busy schedule. We are always here to help you get there. We offer rides not just around Laguna, but also from Manila to Laguna or vice versa."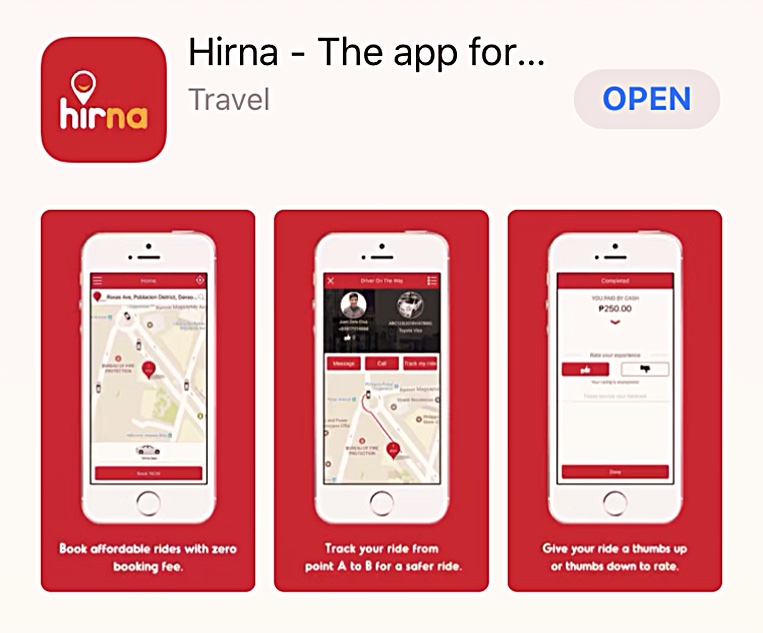 Hirna. "The new and ultimate taxi-hailing app developed in Davao by Avis Global, Avis Philippines, and Metro Davao Taxi Association. Hirna is currently available only in Davao, but will soon expand to reach the whole Philippines."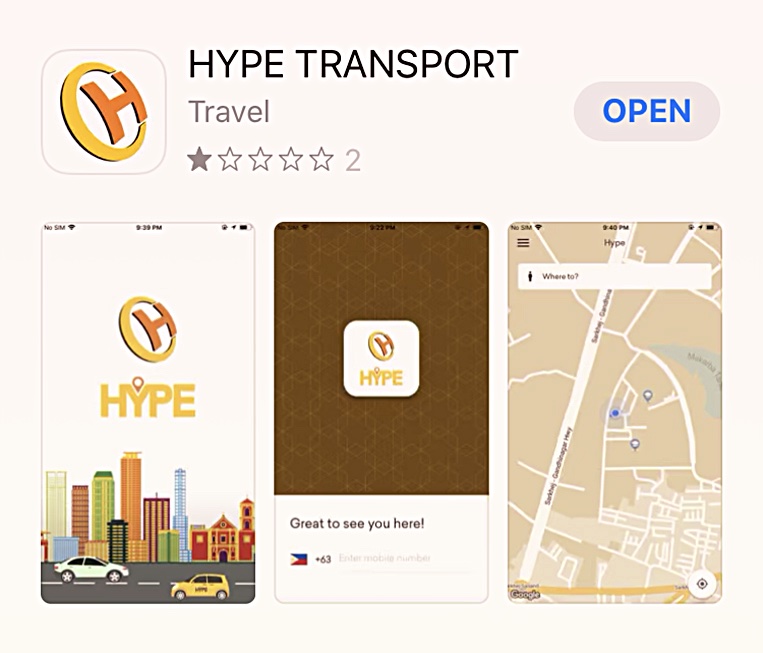 Hype. "The first ride-hailing platform made in the Philippines. It offers a safe and fast booking service for taxis, private cars and a carpool through smartphone and SMS."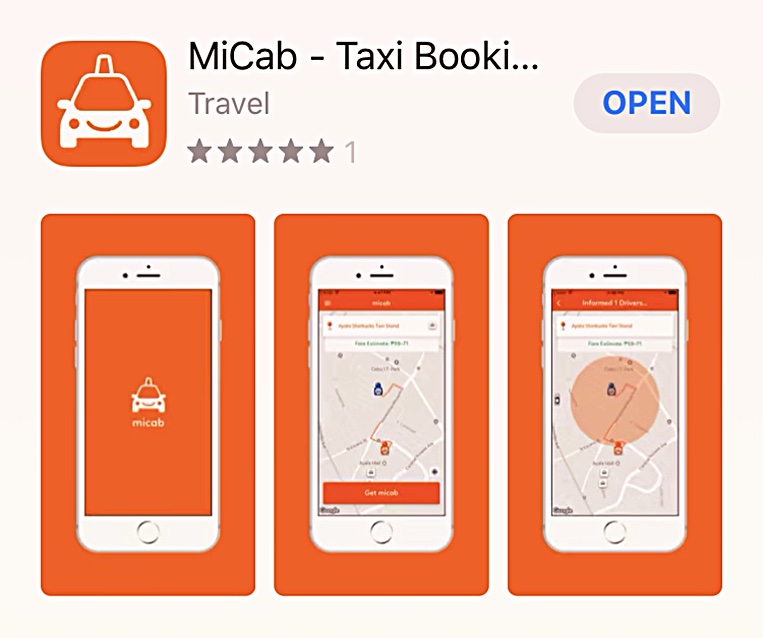 MiCab. "Gives taxi-riders the convenience to hail a taxi at a low booking fee, it also empowers the taxi fleet companies and taxi drivers; it enables them to reach the passengers efficiently and effectively, and inspire them to give the quality ride that passengers deserve, upholding the values of the taxi industry and community."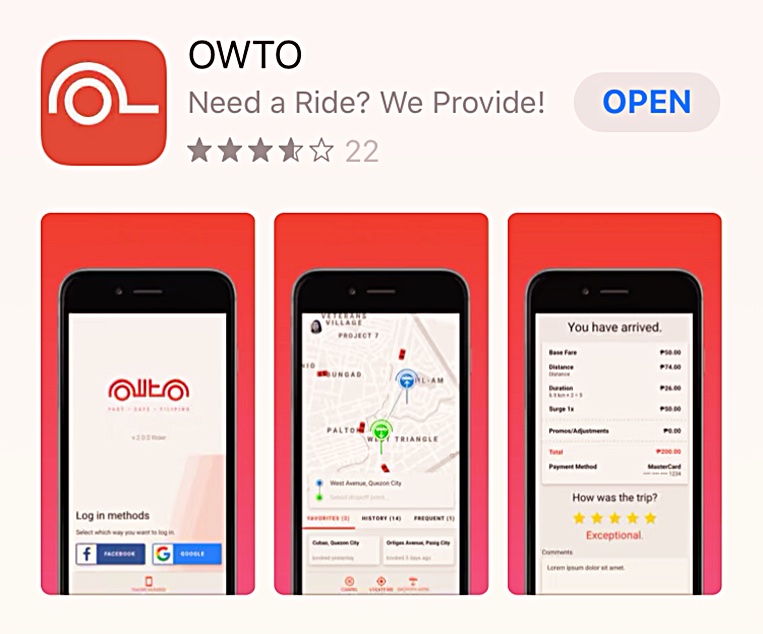 Owto. "Values rider comfort and safety. With today's trend when it comes to a public commuter's daily travel, one can never be too sure when it comes to their experience when riding inside someone else's vehicle. That's why Owto is here."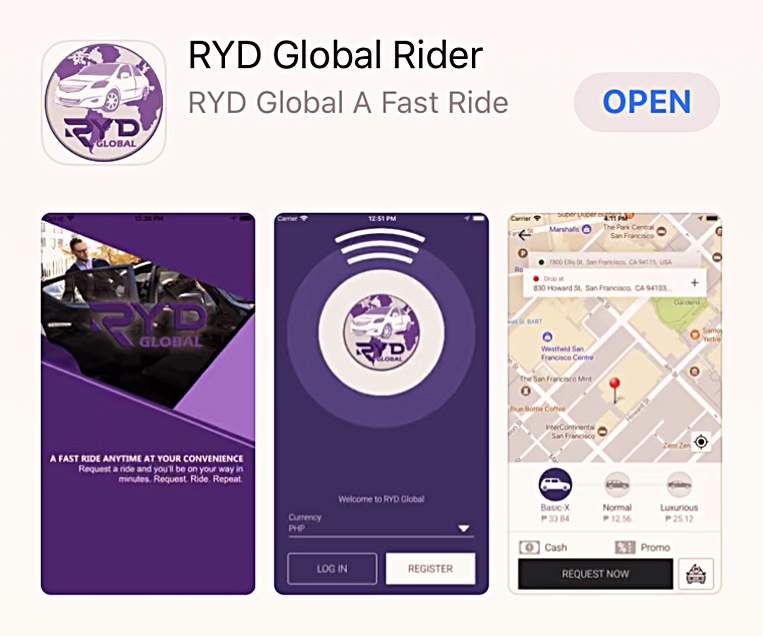 Ryd Global. "A fast ride anytime at your conevience. Request a ride and you'll be on your way in minutes. Request. Ride. Repeat. Wherever you're going, we'll help you get there—and will be here as long as you need us."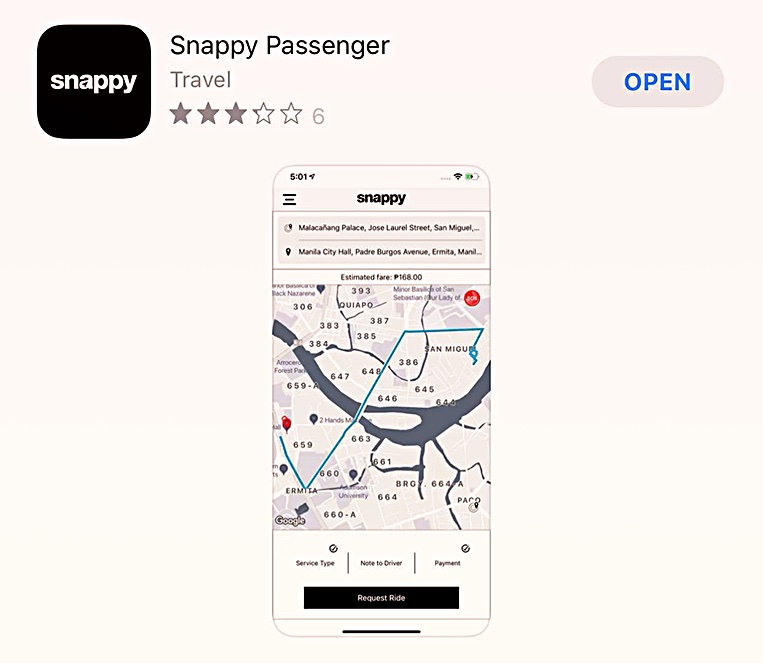 Snappy. "An All-Filipino ride-hailing and ride-sharing app who knows the market best. We are dedicated to deliver what we promise when it comes to safety, friendly prices, fun experience, and Snappy partner drivers whose concern are not just for them but to all passengers who uses our app."
NOTE: The descriptions are how the apps' developers describe themselves, word for word. The grammatical errors, the wrong spellings and the dizzying sentence construction are entirely theirs, not ours. Also, we're not 100% sure if we got all the right apps. A couple of them are somewhat inaccessible and look like the works of high school students. Transitioning from Grab to some of these other apps feels like moving from a Lexus to an owner-type jeep.