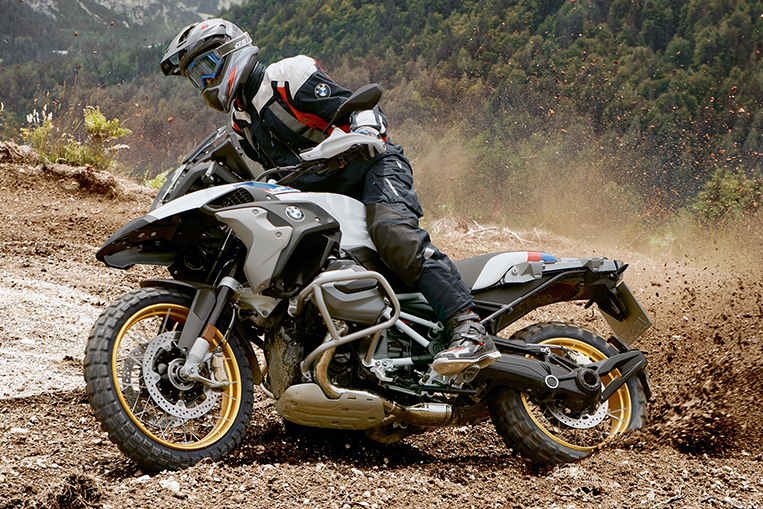 Based on figures provided by the Motorcycle Development Program Participants Association to the media, motorcycle sales in the Philippines in 2018 hit more than 1.58 million units—a 21% increase versus 2017 numbers. At the rate things are going, it does seem Metro Manila would look like Vietnam in a couple of years, which means it would be a place where motorcycles far outnumber cars and where they swarm the roads like the plague.
Now, when we discuss motorcycle sales growth in our market, we tend to think the digits mostly apply to affordable, entry-level motorbikes. But the same is apparently true in the luxury segment of two-wheeled motoring—at least according to figures supplied by the Motorrad division of BMW Philippines.
Check this out:

This means that in the first four months of the year, the year-to-date sales total of BMW motorcycles in the Philippines is up by 78% from the same period last year, and by 469% from the same time frame just two years ago. Think about that.
Note, too, that in the whole of 2017, BMW sold 470 motorcycles in our market. In 2018, that number was up to 813 units. This year? BMW Philippines president Spencer Yu and his Motorrad lieutenant Gil Balderas are targeting an incredible 1,500 sold motorbikes. "It will be very challenging, but doable," Yu told VISOR.
In the first four months of the year, the sales total of BMW motorcycles in the Philippines is up by 469% from the same time frame just two years ago
We suspect that when you read the title of this article, you thought: "Of course motorcycles would outsell cars. Duh? They're cheaper."
But you see, BMW used to retail more cars than bikes in our market. By a mile. It's just that BMW cars are going through a rough patch right now. After moving 1,354 automobiles in our market in 2017, the German automaker managed just 508 four-wheeled units in 2018—a 62% decline.
Thankfully for the Bavarian marque, its motorcycles are here to save the day (or year). The brand's best-selling motorbike model in the country? That would be the R1250 GS, which sold 172 units from January to April this year together with its predecessor, the R1200GS (versus just 31 in the same period in 2017, and 86 in the same duration in 2018). And things are only going to further improve with the addition of a more attainable scooter to the product lineup.
This sales success of BMW Motorrad in our territory clearly shows that motorcycles are becoming popular not only because they offer some relief from traffic congestion for regular commuters, but also because they promise a lifestyle escape from the daily grind for the wealthy set.
And that's probably why upscale motorcycle brands—like MV Agusta, for instance—are flocking to our market. Ah, to be rich and adventurous.