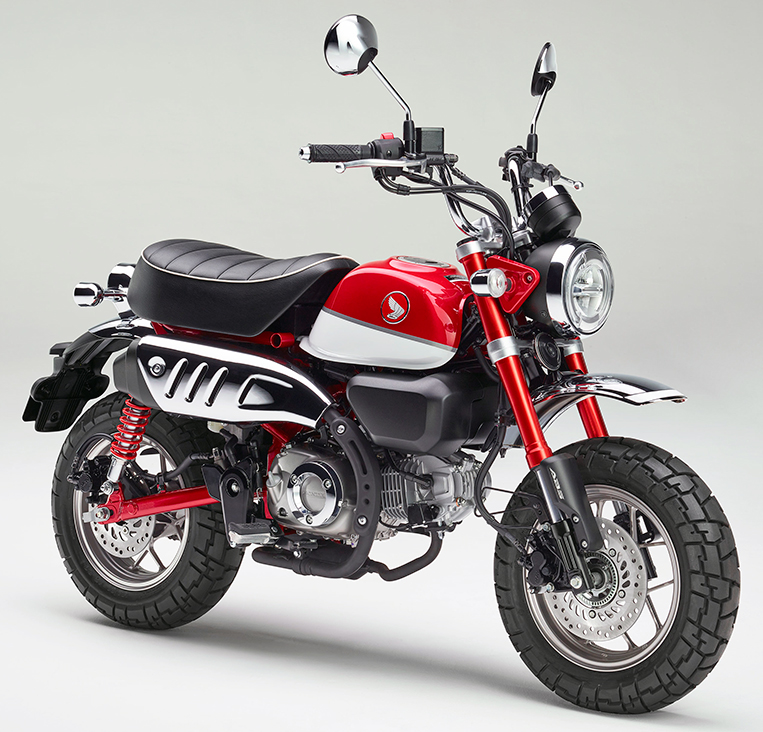 I never thought I'd say this, but I've actually toyed with the idea of riding a small motorcycle instead of driving a car through soul-sapping traffic. Add the rising costs of fuel and browsing through motorcycle websites has suddenly become a delightful pastime. Now, if I'm to make the shift from four to two wheels, I need a ride that looks either retro or eccentric.
You're obviously now thinking Vespa, but it's already too common—not to mention too expensive for what I'd essentially use as a village transporter. Among the locally available Japanese scooters, only the Honda Zoomer-X has caught my fancy. But I'm still far, far away from being sold.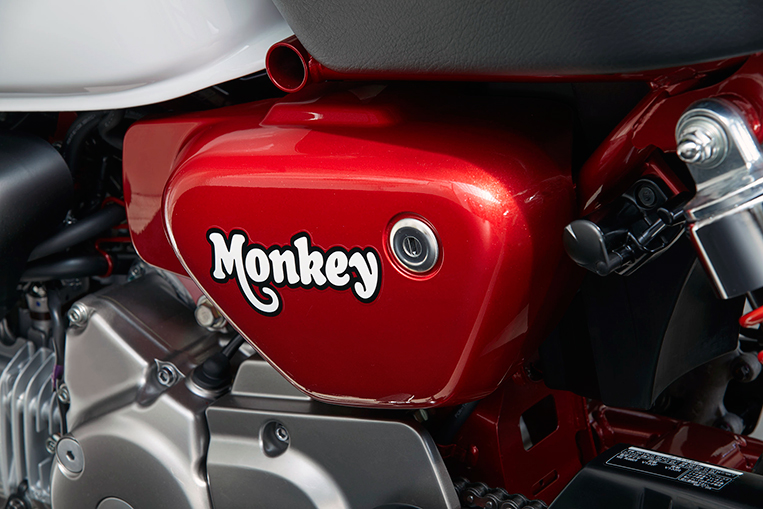 Amusingly, my online scooter-gazing has eventually led to this discovery: Honda has revived the Monkey, that small motorbike from the 1960s that was so called because of how its midget size made its rider look like a simian. Believe it or not, the Monkey (also known as the Z50 or the Mini Trail) started out as a kiddie ride at a Japanese amusement park. Thankfully, our Asian neighbors have a thing for quirky stuff, and so the tiny motorbike made its way onto public roads.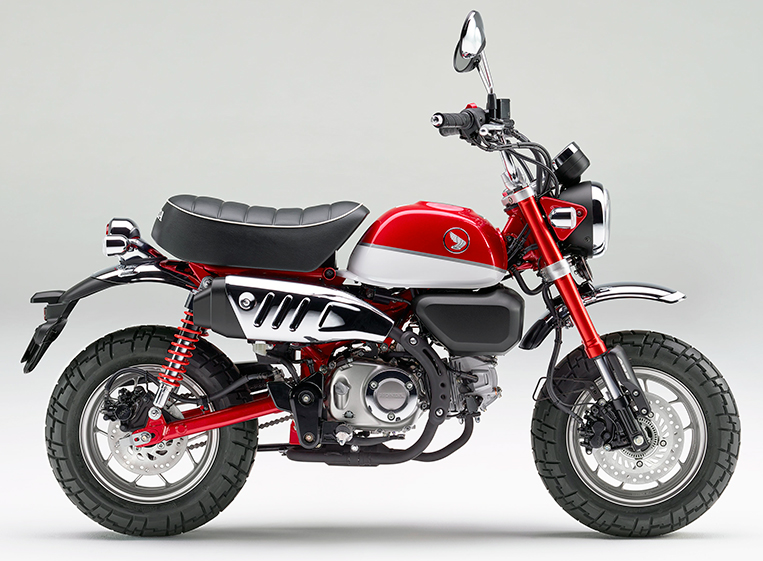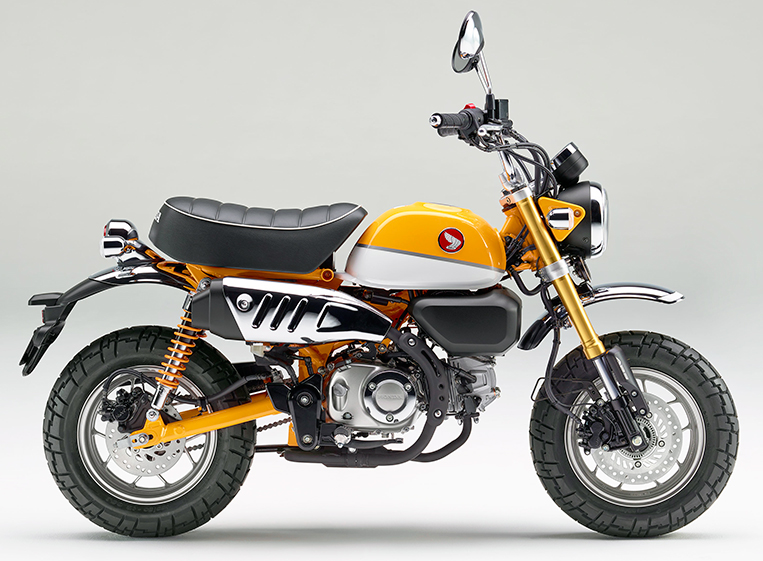 At last year's Tokyo Motor Show, Honda displayed a modern example of the Monkey. I was under the clueless impression that it was all for fun, something to liven up the booth. I didn't have the slightest hint the automaker was dead serious in relaunching the beloved motorbike nameplate. As you read this, Honda has already announced that it is officially making the Monkey available in the US starting in October this year. To be offered in two cop-pleasing colors (Pearl Nebula Red and Banana Yellow), the new Monkey will be powered by a 125cc single-cylinder four-stroke engine—a huge improvement from the 50cc displacement of old.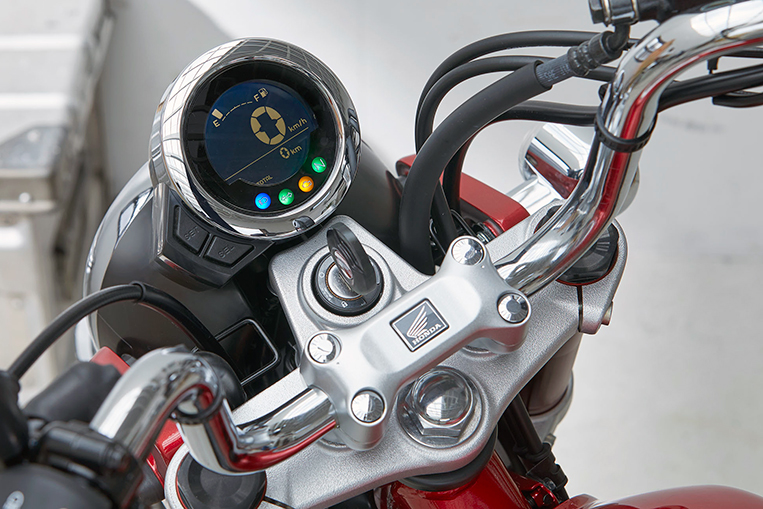 The increase in propulsion is understandable considering this new Monkey is significantly larger than its predecessor, with a wheelbase of 1,151mm (45.3 inches), a seat height of 777mm (30.6 inches) and a curb weight of 106kg. It also has 12-inch wheels and a 5.7L fuel tank.
The price? The Monkey will be sold in America for $3,999 (P214,000) for the standard version and $4,199 (P224,000) for the ABS-equipped one. Certainly not cheap, especially by Philippine standards.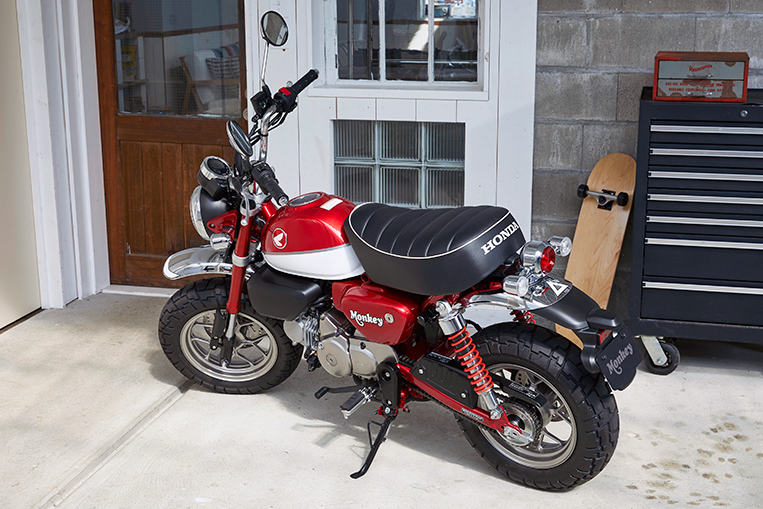 I have a strong feeling Honda Philippines will also release the new Monkey here soon. Oh, the hilarity of selling this motorcycle to riders who behave like apes on the road. Gives new meaning to the theory of natural selection when a jackass hits a truck on one of these bikes.