For many people, the desirability of a car is largely dependent on its size: The more space it offers, the greater its appeal. I'm not one of those people. I own a subcompact hatchback precisely because I love the economy of small vehicles, the practicality they bring and the modest carbon footprint they leave behind. Plus, I don't really have anything that needs compensating for (ahem!).
Even so, I'd be wrong to think I deserve a standing ovation from environmentalists just because I drive a Honda Jazz. There are actually far more diminutive cars out there charmingly transporting their owners with the least possible amount of fuel. They're called microcars. Parked next to them, my hatchback would look like a full-size waste of natural resources.
Here are 10 of the most popular (and adorable) ones. The list doesn't include small cars that measure longer than three meters, like the Fiat 500, the Austin Mini and the Tata Nano.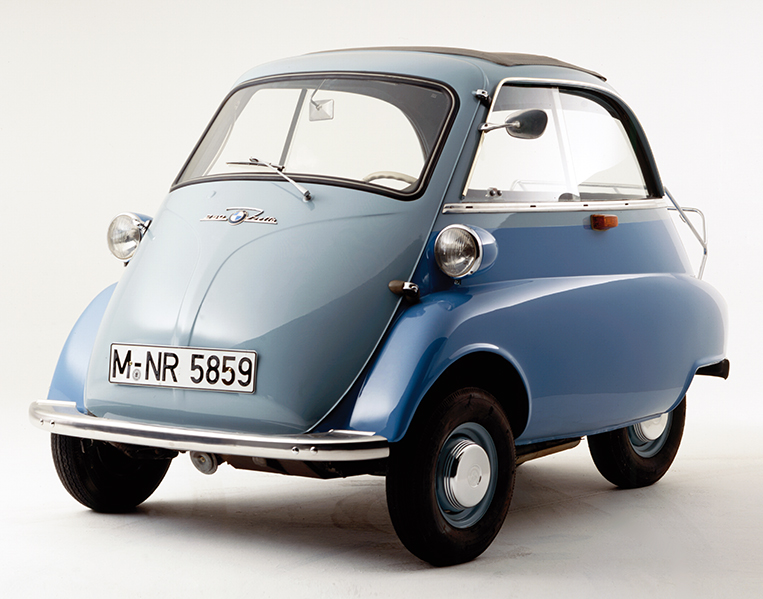 1. BMW Isetta. The Isetta was a microcar built in the '50s by the now-defunct Italian car and motorcycle manufacturer Iso. Its production and distribution were licensed to various brands in several countries, one of them being Germany's BMW. It had an overall length of just 2.3m, a tad shorter than the wheelbase of the Hyundai Eon. When BMW secured the rights to assemble the Isetta, it replaced the car's original powerplant with a 247cc one-cylinder motorcycle engine. The standard model weighed a mere 359kg—or about seven sacks of rice.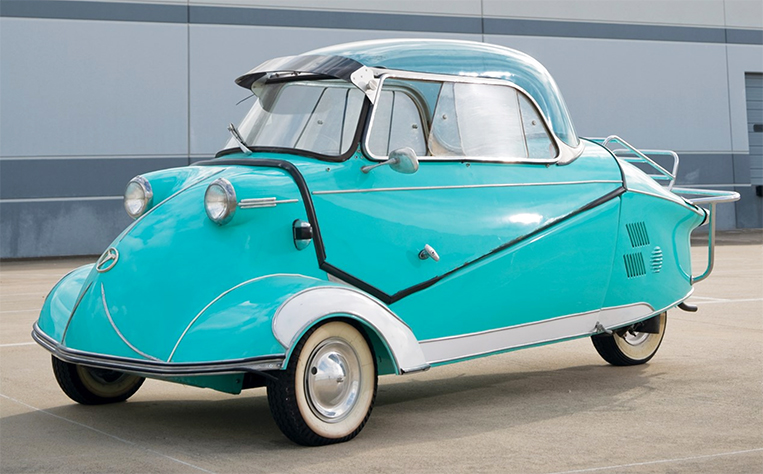 2. Messerschmitt KR200. This three-wheeled bubble car made by a German aircraft manufacturer looks like something the Jetsons would drive, doesn't it? Messerschmitt, having been forbidden from building airplanes after World War II due to its cooperation with the Nazi government, started making other products in the 1950s to stay afloat. One of these was the KR175 microcar, later replaced by the much-improved KR200. Measuring 2.8m in length, the latter is said to reach 90km/h in spite of a seemingly paltry 192cc, 10hp engine.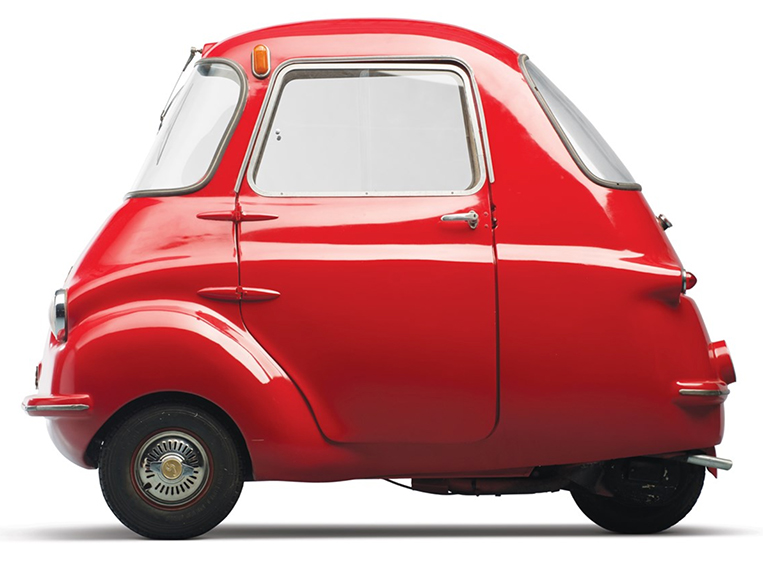 3. Scootacar MkI. Legend has it that the wife of one of the directors of Hunslet Engine Company, a British locomotive manufacturer, wished she had a car that was "easier to park than her Jaguar." The result was a microcar subsidiary that rolled out a 2.2m three-wheeler in 1957. The Mark I model had a 197cc single-cylinder, two-stroke engine rated at 8.5hp—enough to lug around the fiberglass body. No word on whether the aforementioned woman owned and drove one.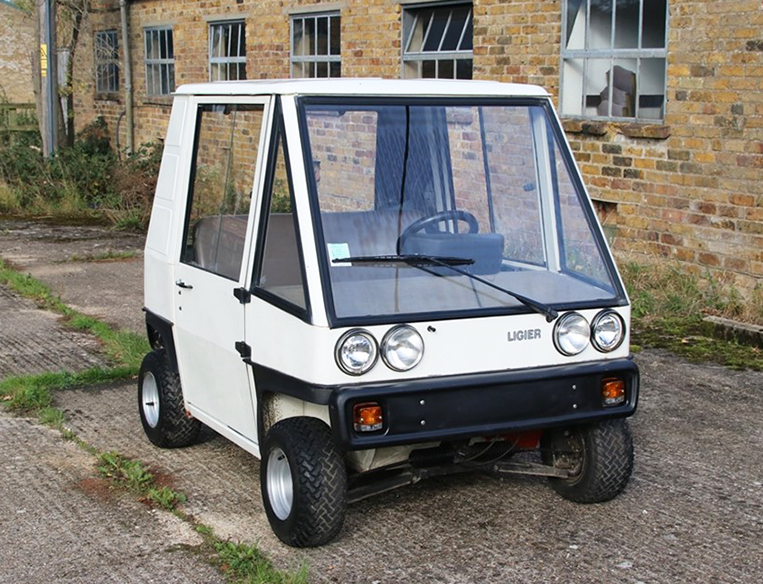 4. Ligier JS4. You might recognize the name "Ligier" from Formula 1, but the French motorsport team also had a road car arm that came out with a boxy, no-frills microcar in 1980. If you think the Scootacar was tiny, the JS4 was even more so: It measured just 1,974mm in length. No wonder a 50cc two-stroke motorcycle engine worth a pathetic 3hp was enough to pull it.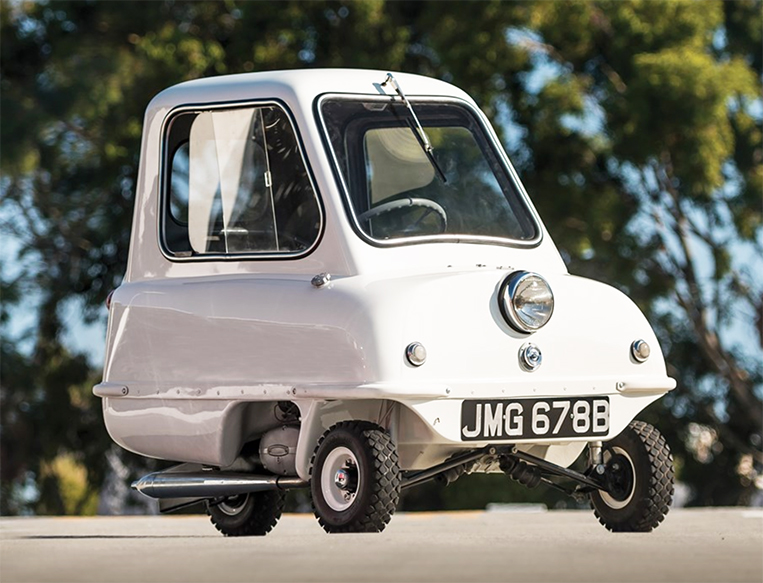 5. Peel P50. The Isle of Man-based Peel Engineering Company made another three-wheeled microcar in the 1960s called the Trident, but we're picking the model widely considered to be the smallest production car in the world at just 1,370mm in length. Famously driven by Jeremy Clarkson on Top Gear, the P50 is powered by a 49cc gasoline engine with cute output figures: 3.4hp and 3.7Nm. On average, this little wonder does 40km per liter of fuel. If you've noticed that I speak of the P50 in the present tense, that's because it is still currently available at £11,699 (P798,000). Just don't take it to the expressway, please.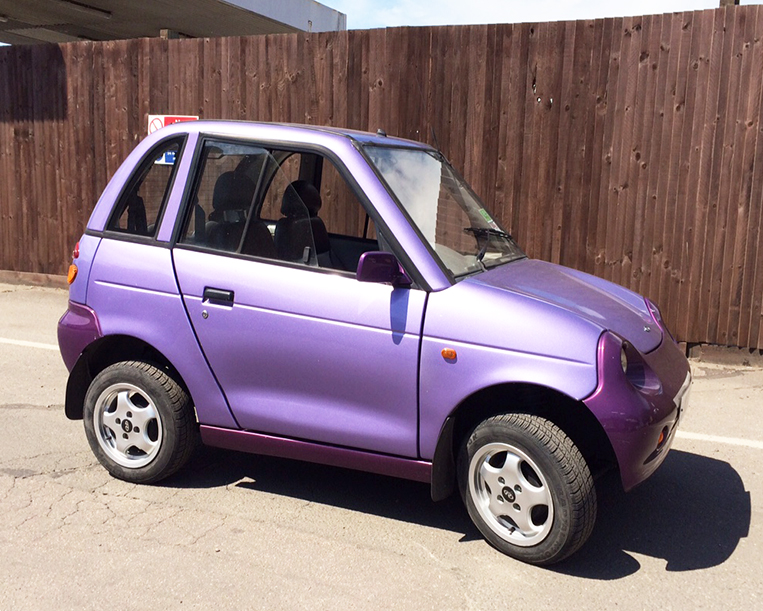 6. Reva G-Wiz. This was an Indian-made electric microcar produced from 2001 to 2012. Measuring 2.6m from bumper to bumper, the vehicle died a slow death after it was found that a crash at just 60km/h could have potentially fatal consequences.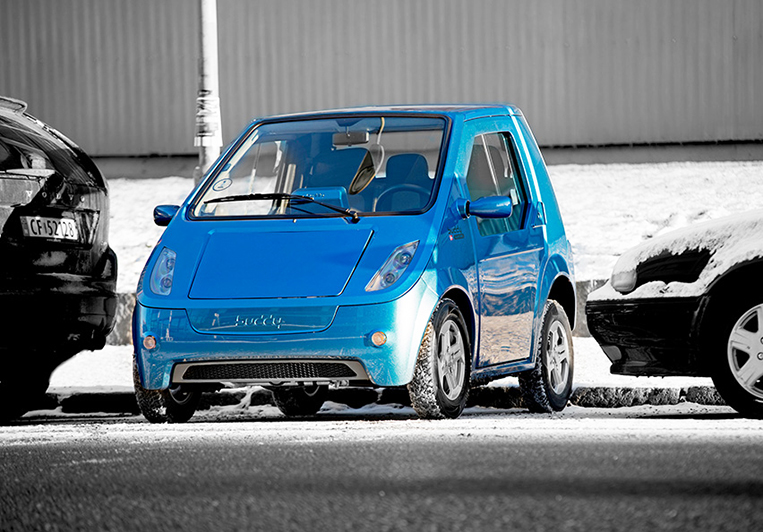 7. Buddy Cab. Another electric microcar—this time from Norway—the Buddy first appeared in production form in 2008. Measuring all of 2.4m, the 400kg car is powered by a 13kW electric motor that catapults it to a top speed of 85km/h. It's a hit among green-minded Europeans who have difficulty finding parking space in the city.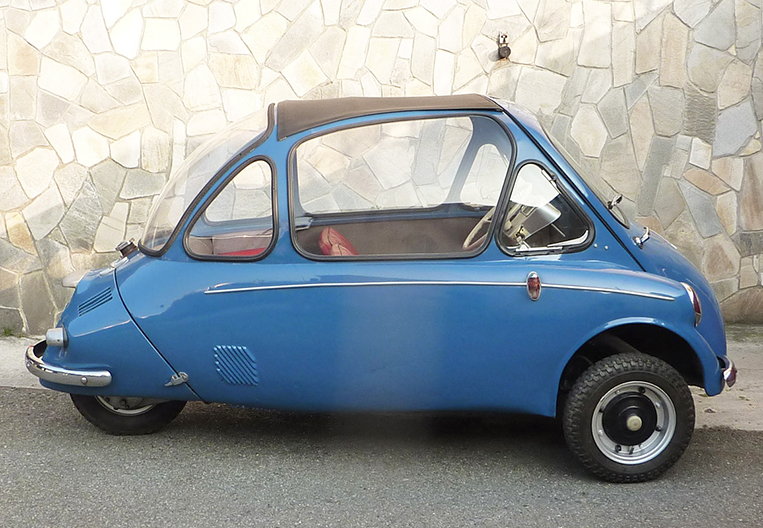 8. Heinkel Kabine. Like the Messerschmitt KR200, the Kabine came about after its maker—another German aircraft manufacturer—had been barred from building flying machines. Naturally, it was likewise released after World War II, when Heinkel shifted to bicycle, scooter and microcar production. A cartoonish car like the KR200—you entered it via a front door—the Kabine was 2.5m long and originally had a 174cc one-cylinder engine rated at 9hp.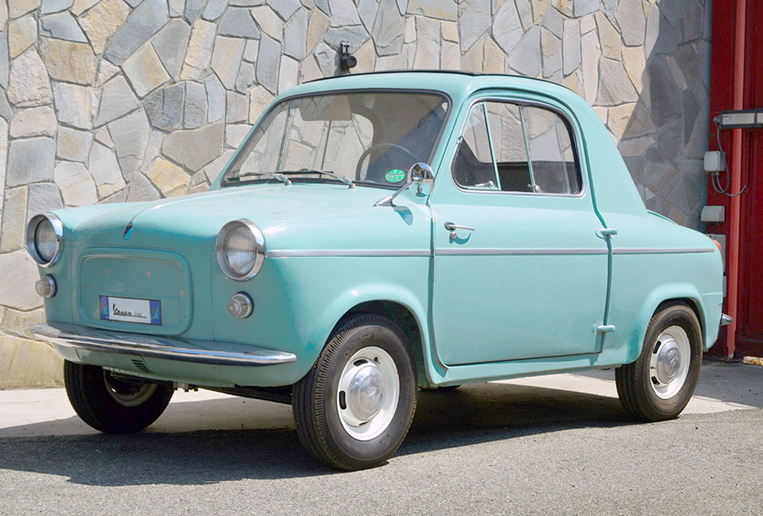 9. Vespa 400. Not many people know that the Vespa brand had a microcar in the late '50s. The 400 was a simple two-seat (optional 2+2) design that featured decent space at the back. Produced for Vespa by a French motorcycle manufacturer called Ateliers de Construction de Motocycles et d'Automobiles, this car was 2.8m long and ran on a 393cc two-cylinder Piaggio engine that churned out 14hp. Production came to a halt in 1961 after more than 30,000 units.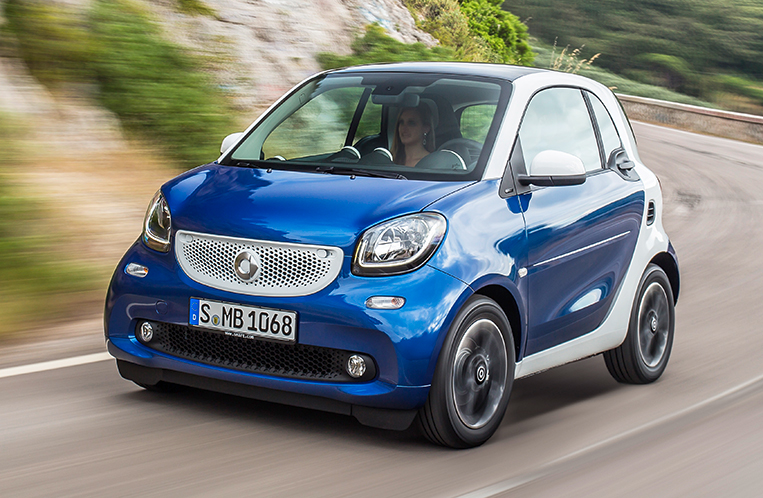 10. Smart Fortwo. This list won't be complete without the most successful modern microcar in history, which has grown from the original model's 2.5m length to the current 2.7m. Manufactured by Germany's Daimler AG, the Fortwo was first introduced in 1998 and made waves by featuring replaceable exterior body panels that allowed owners to change its color according to their mood. Of all the cars here, this is the only one I have had the pleasure of driving. It was a hoot to navigate even through congested EDSA traffic, further reinforcing my conviction that all motorists, unless absolutely necessary, should be traveling in modestly sized automobiles.