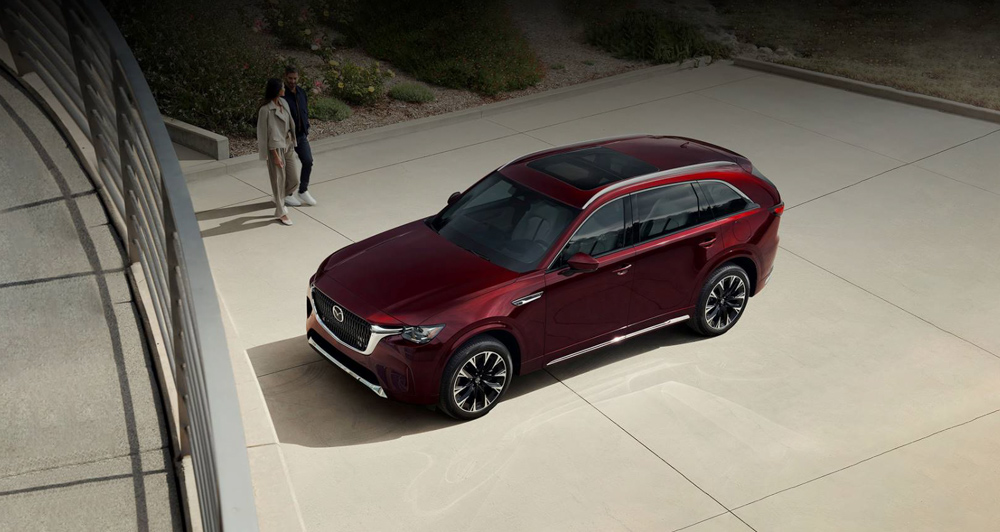 Mazda's upmarket ambitions are starting to come to fruition with the introduction of its second in-line-six crossover, this time being the CX-90, which is the largest offering to come out of its Large Product Group offerings. And needless to say, the switch to a rear-wheel-driven platform is starting to pay off as the Hiroshima-based automaker has one compelling product for consumers in America.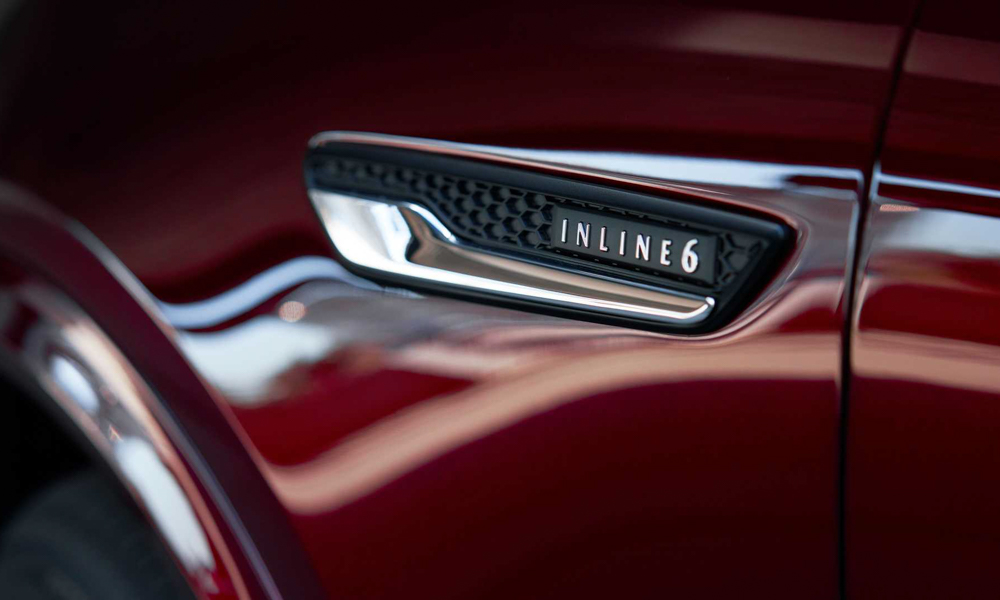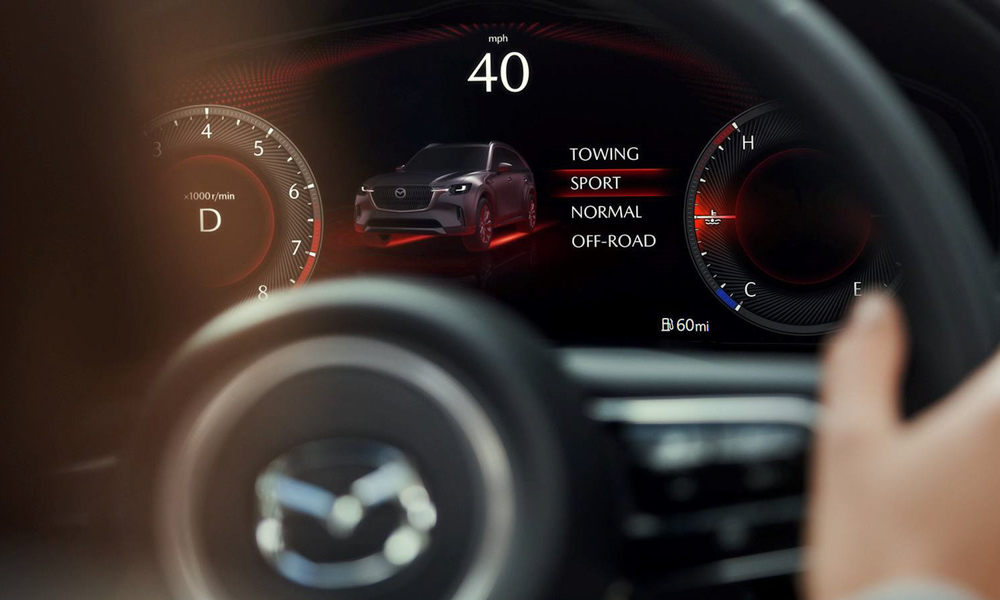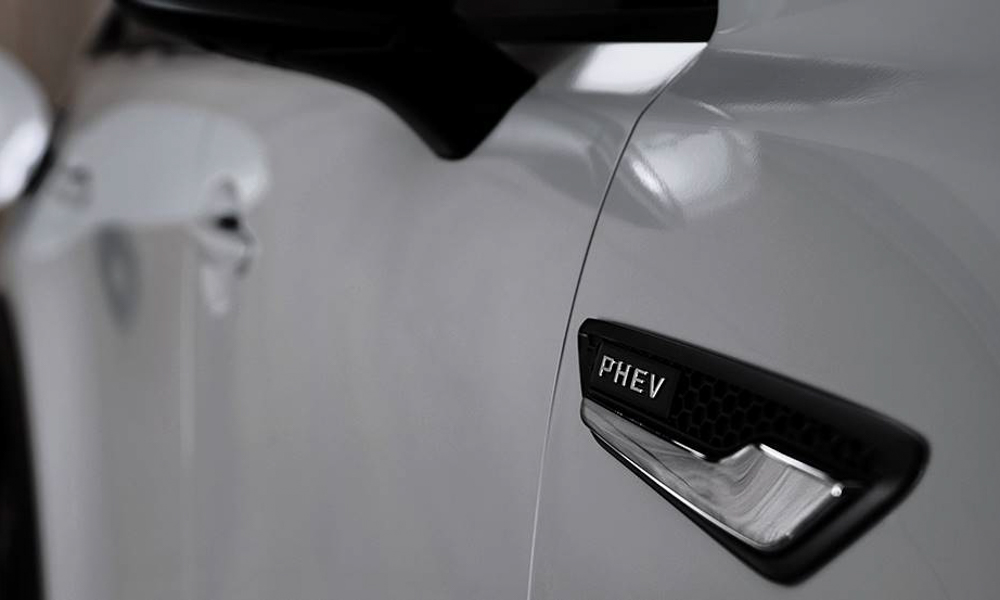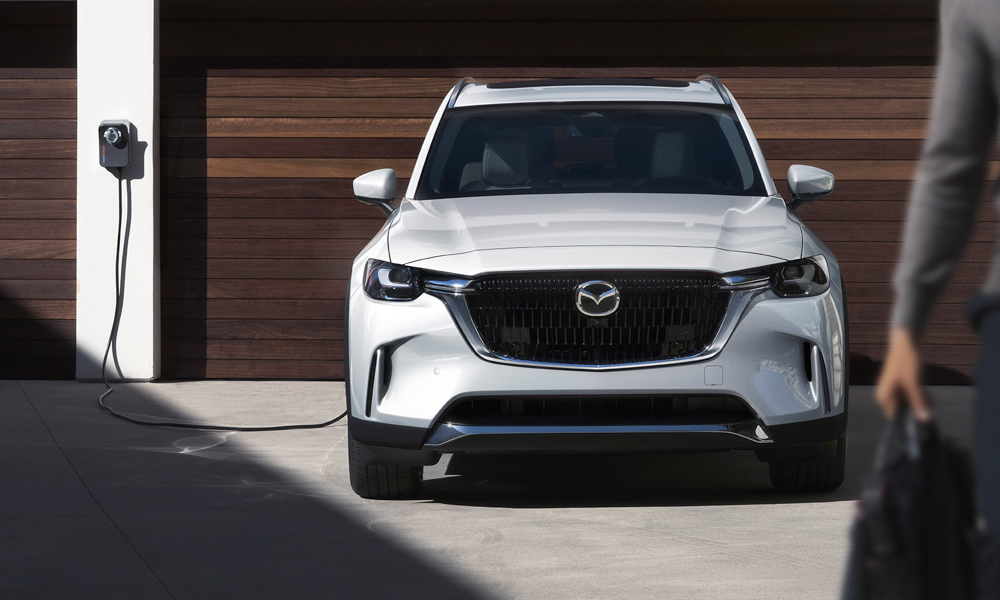 First things first. There are two engine offerings for the CX-90: a mild-hybrid, 3.3-liter turbocharged in-line-six with 340hp and 502Nm, and an e-Skyactiv plug-in-hybrid powertrain with a 2.5-liter in-line-four engine with a more powerful electric motor and a 17.8kWh battery.
Both are mated to an eight-speed automatic transmission, and both only come in all-wheel drive but are rear-wheel-biased compared to the automaker's previous AWD drivetrains. Plus, it also comes with the Kinematic Posture Control tech that first debuted in last year's MX-5 so this big bruiser of a crossover stays nimble.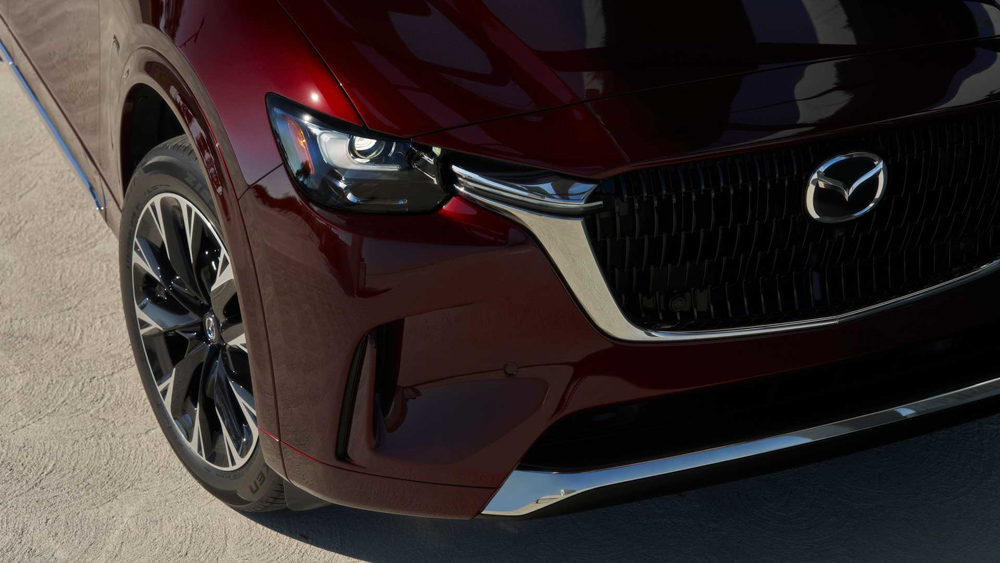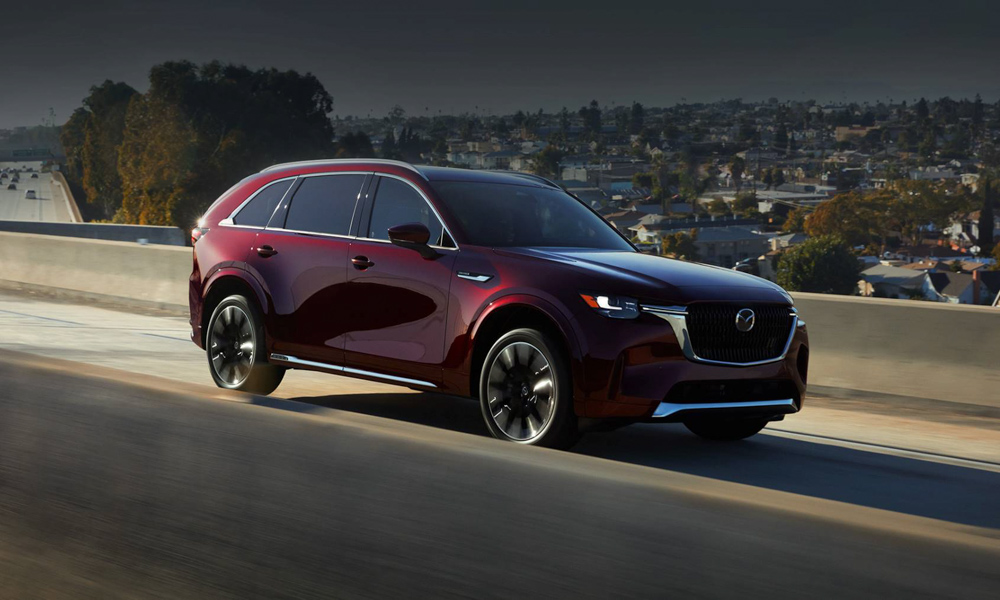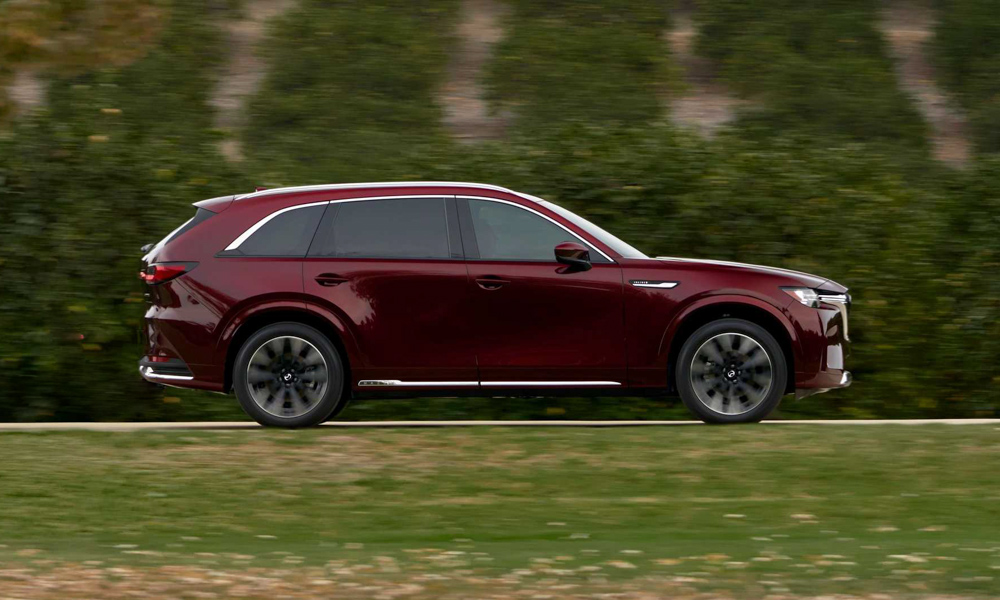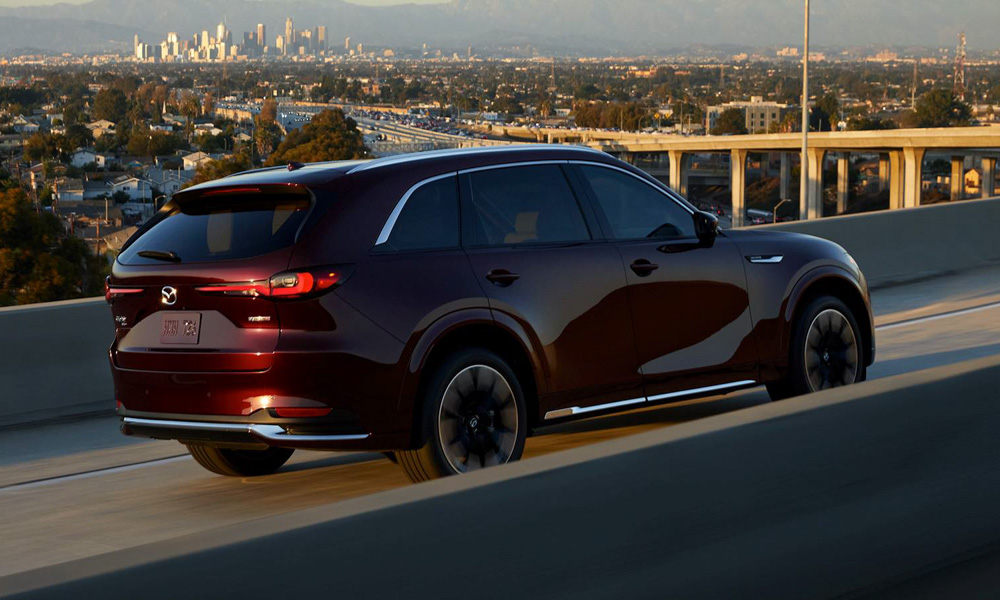 Following the new design language introduced on the CX-60, the larger dimensions give the CX-90 a stronger, more authoritative stance especially when equipped with the optional two-tone 21-inch wheels, and its smooth, simple lines and chrome brightwork go extremely well with the latest color called Artisan Red (but you can also option it in Rhodium White, which is the other new color introduced in the past year).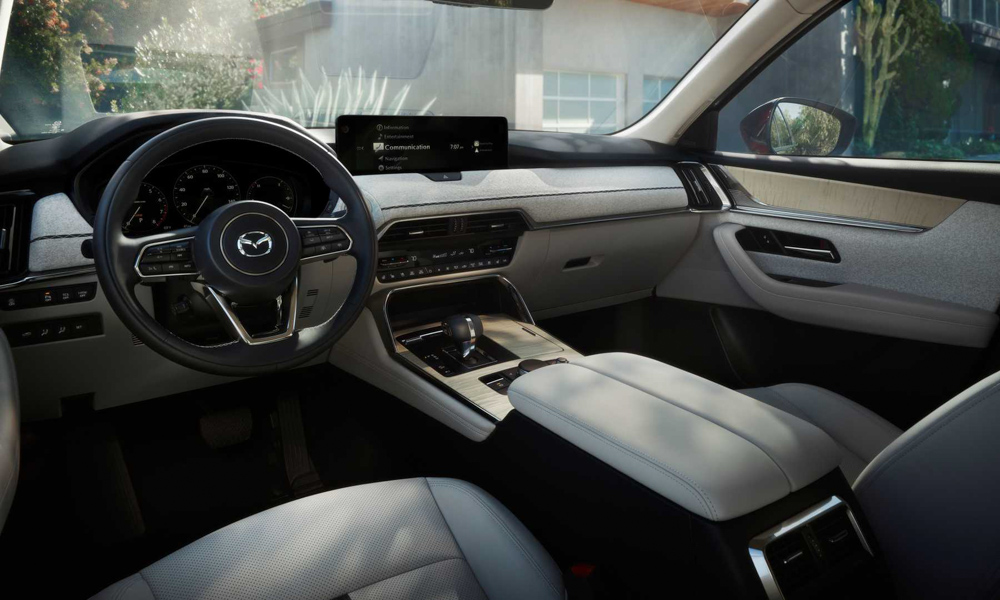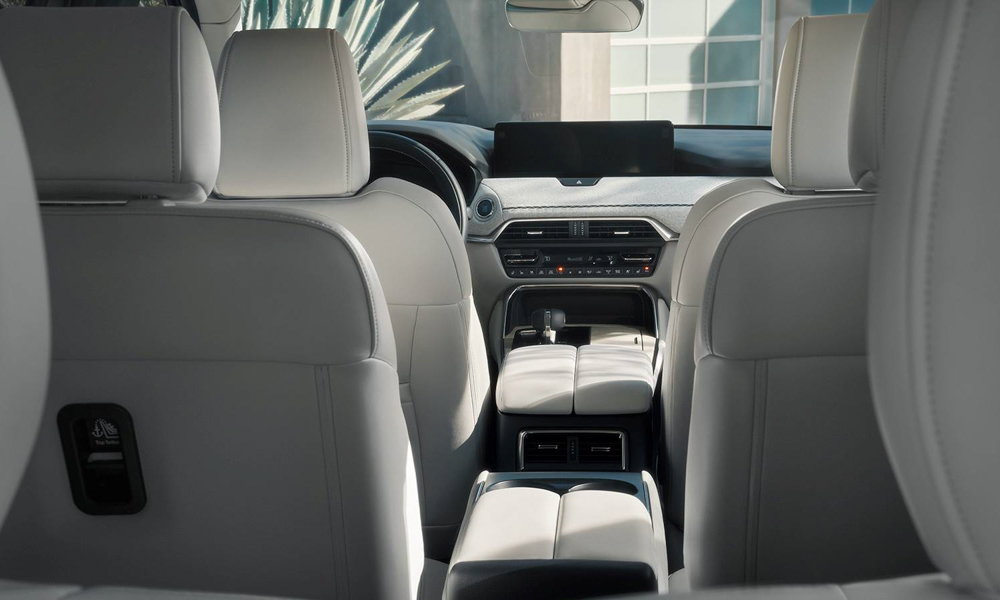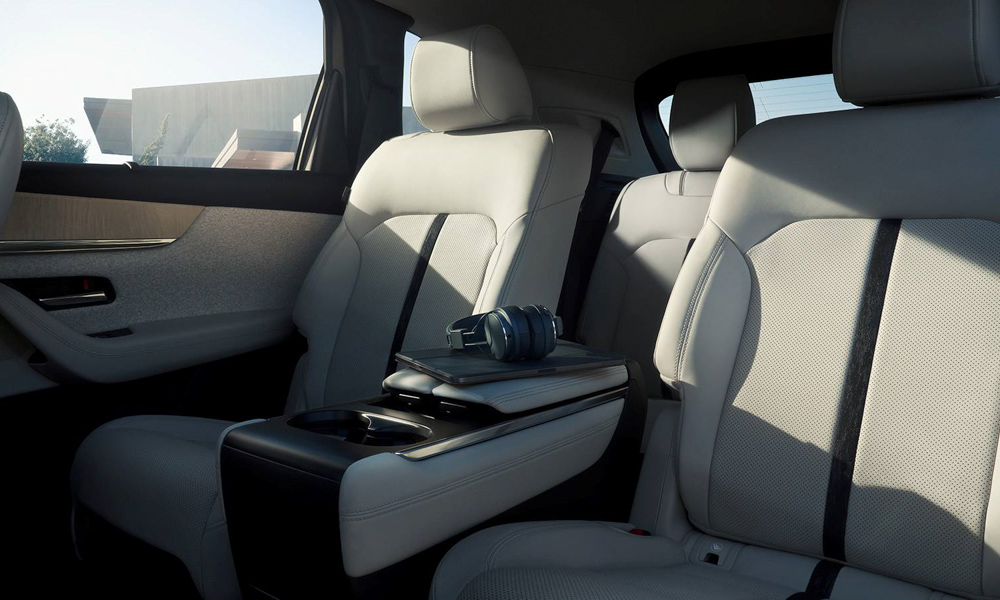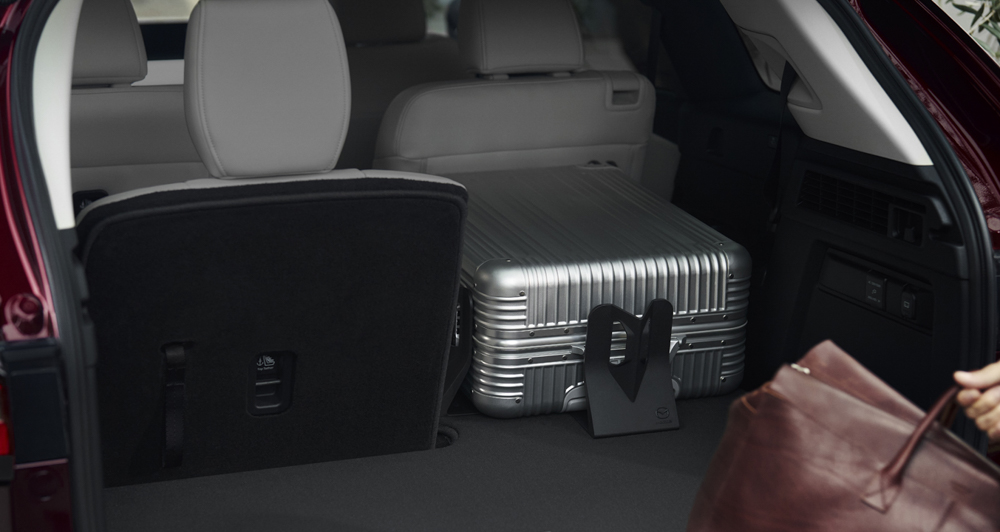 Step inside and the same new interior design of the CX-60 is present, down to the satin metal trim, white Nappa leather upholstery, maple wood paneling, and textile fabric dashboard that has been stitched with the Kakenui technique. Don't worry, it can be specified in other upholstery options if white-on-white isn't your thing.
Aside from niceties like a panoramic sunroof, a Driver Personalization System, a heads-up display, and a 12.3-inch touchscreen in the center, the third row is designed to accommodate three—and also offers passengers at the back their own air-conditioning vents, something lacking from previous three-row Mazda crossovers.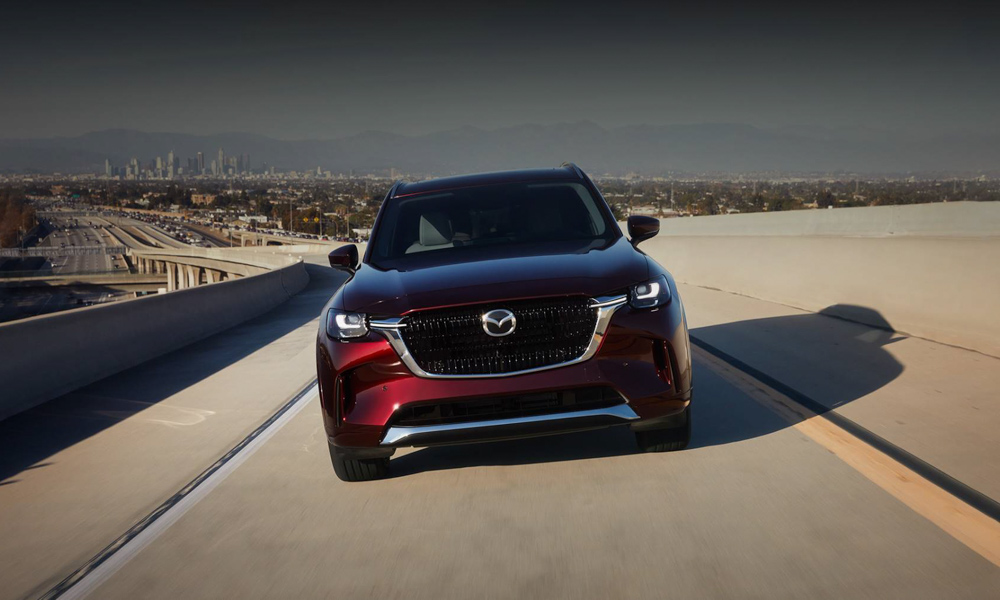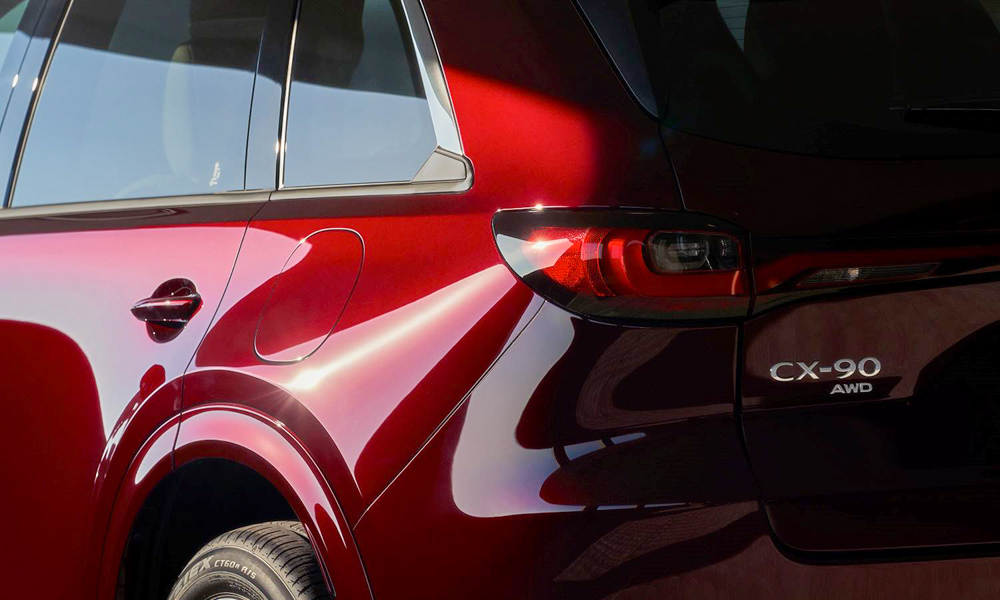 Of course, it comes with the i-Activsense driver assistance and safety suite, but one thing that was not mentioned was the price or the official sale date, just the confirmation that it will be available in the US later this year.
And if you're wondering if Mazda Philippines will bring this in, the CX-80 will be the narrow-bodied equivalent of this SUV destined for Europe and Asian countries. But it's a bit of an interesting case here as the Philippines has both the CX-8 and the CX-9 on sale.