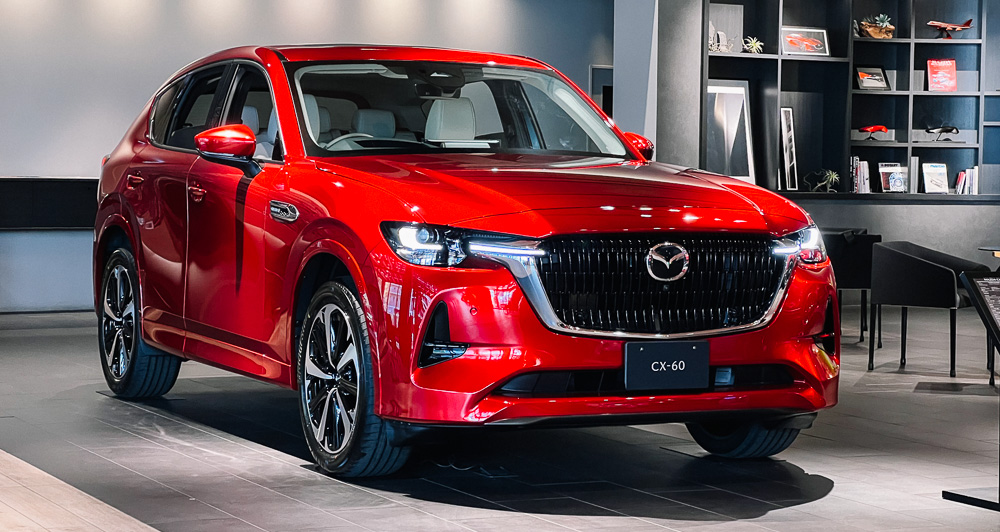 As Mazda Philippines president Steven Tan recently mentioned, we might get the CX-60 sometime next year. This piqued my curiosity, so I took a look at the vehicle itself in the metal when I visited Japan.
Part of my itinerary (which I'll be writing about in an article) was to visit Mazda Takadanobaba in Tokyo, which had one finished in Soul Red Crystal on display.
Thankfully, the dealership manager was accommodating and let me spend some time with the car. Arigatō gozaimasu, manager-san!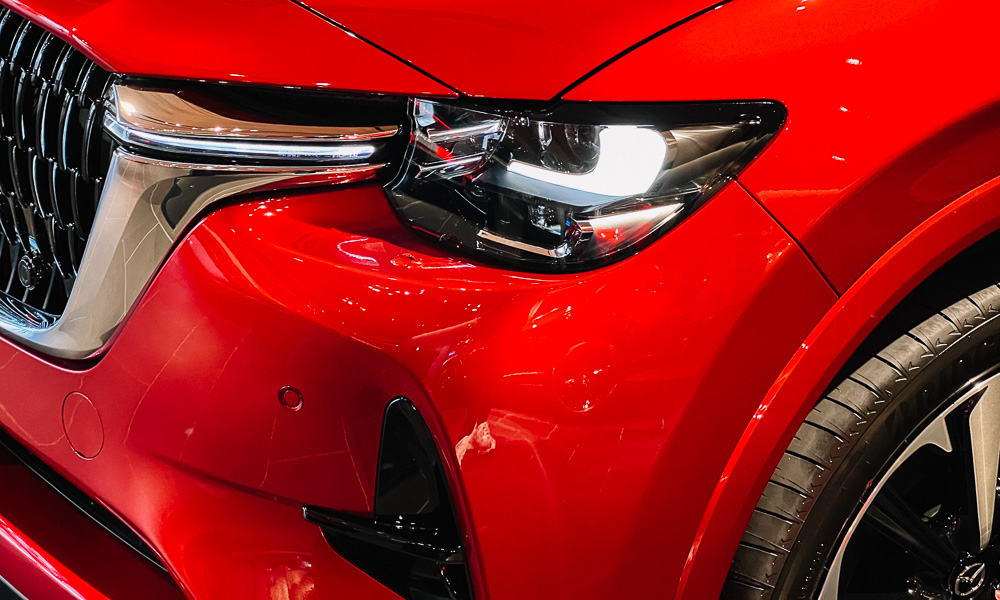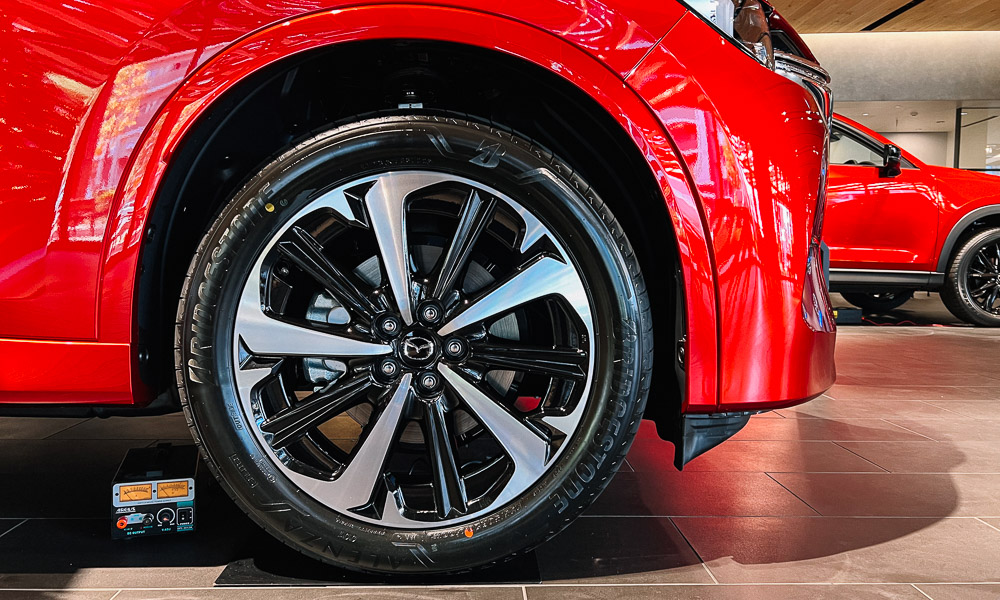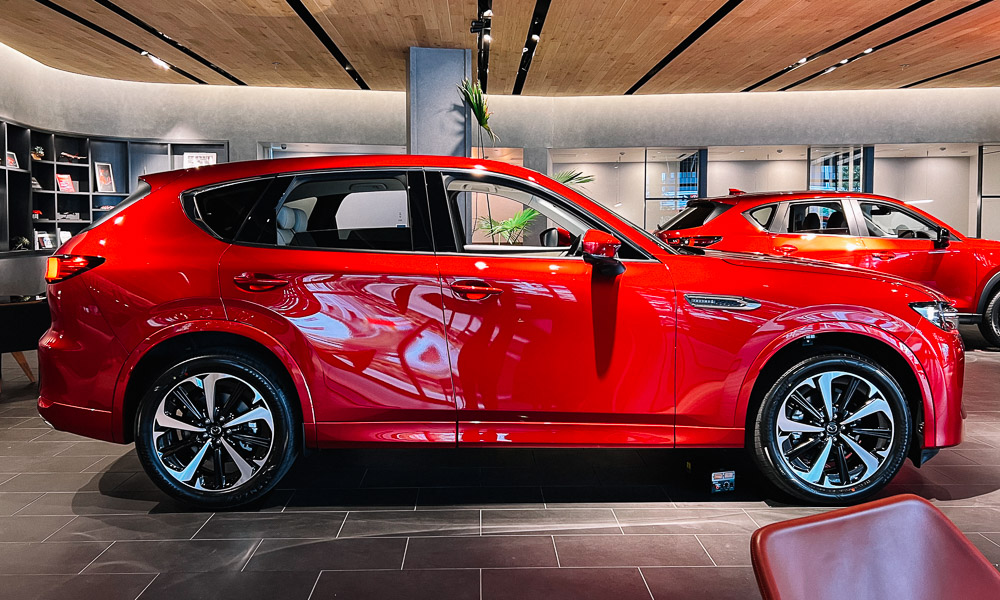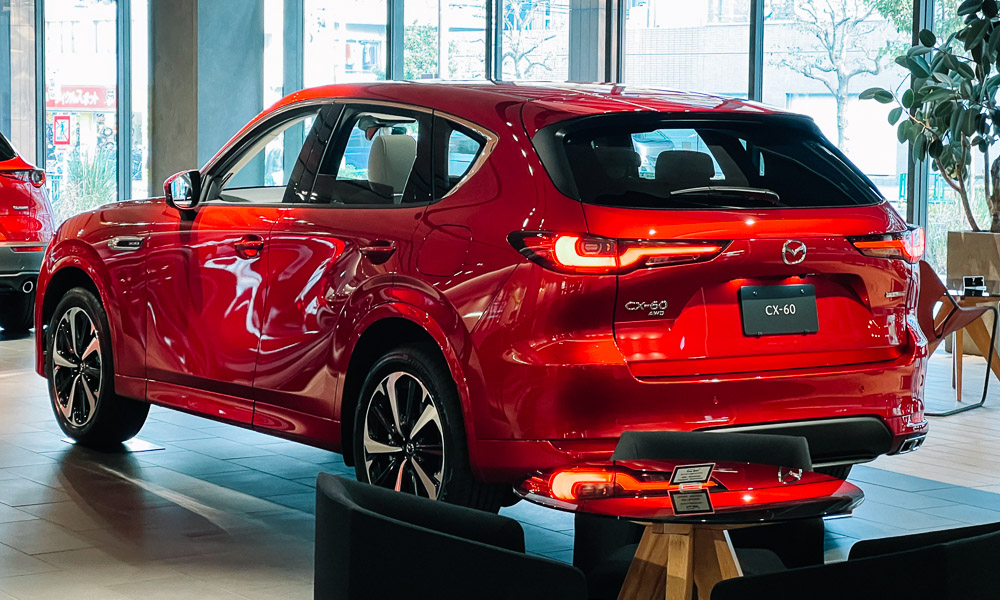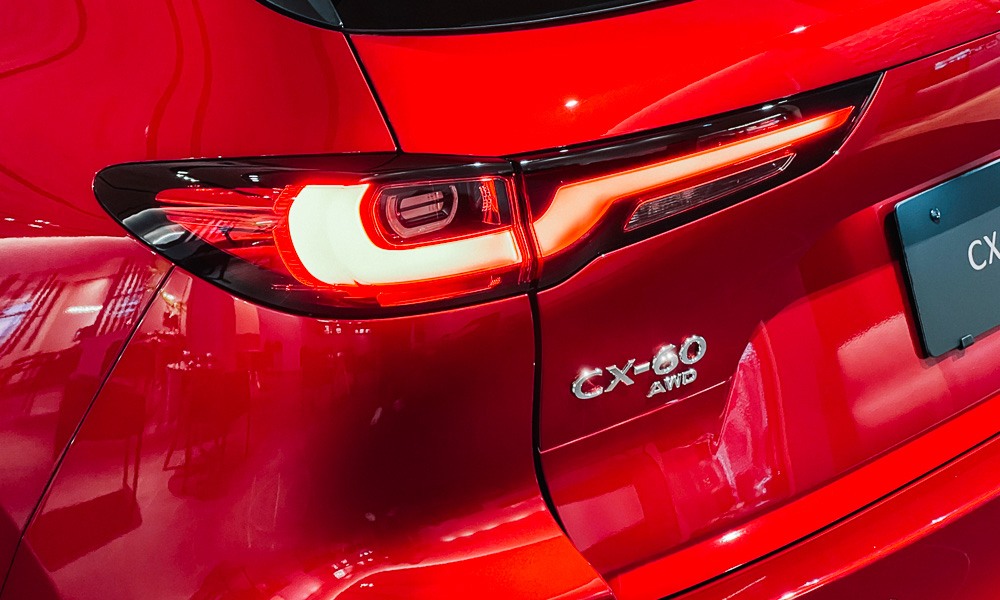 The first time you see it, you can't help but notice the vehicle's sportier proportions, accentuated by the elongated hood that houses the in-line-six engine.
This model rides on the two-tone 20-inch wheels shod by Bridgestone Alenza (235/50) rubber alongside chrome brightwork. But if that's not your thing, the automaker also offers the wheels and body bits in other finishes and designs.
Admittedly, I wasn't a big fan of this new design language, but it's starting to grow on me after seeing details up close, like how the DRLs jut out into the grille to draw attention to the Mazda logo. I could do without the fake vents with "INLINE 6" or "PHEV" engraved within them (as well as the accentuated quad exhaust tips), though.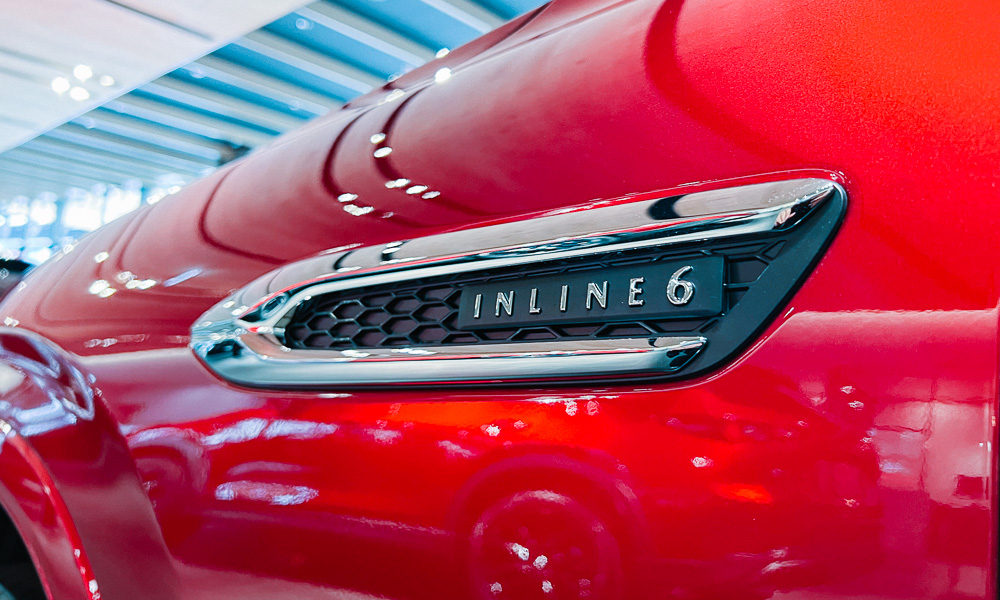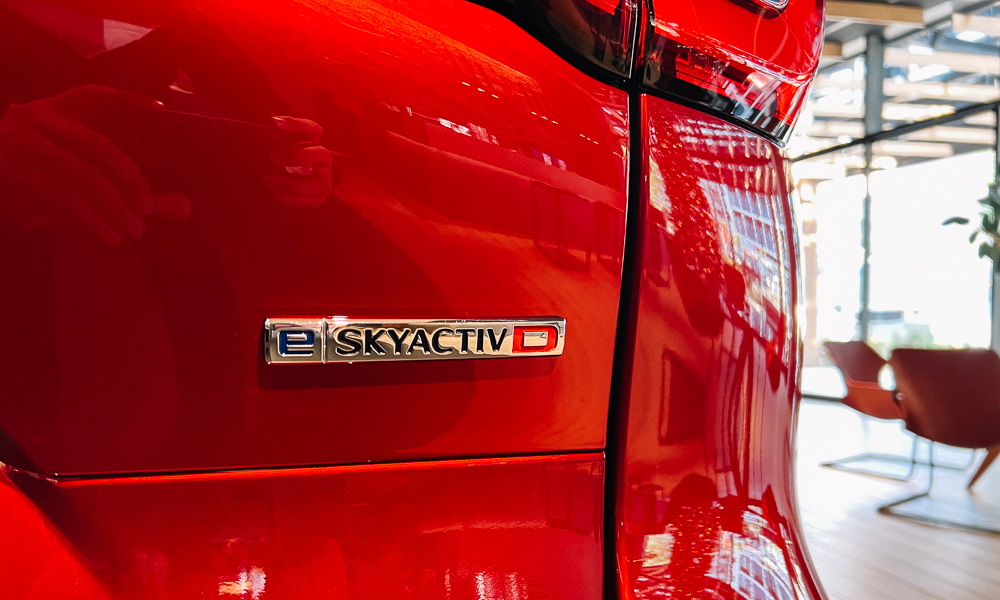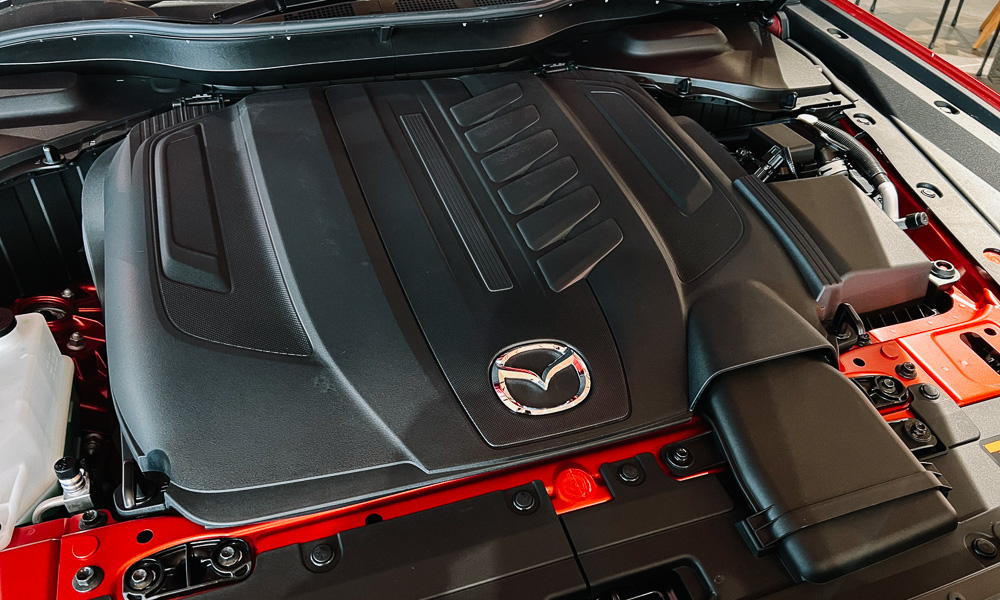 The CX-60 comes with four powertrains in its home market:
A PHEV with the four-cylinder 2.5-liter Skyactiv-G with 323hp and 500Nm
A 3.3-liter, in-line-six e-SkyActiv-D turbodiesel engine with a 48V mild-hybrid 251hp and 550Nm
A non-electrified 3.3-liter, in-line-six Skyactiv-D turbodiesel with 228hp and 500Nm
A four-cylinder, nonturbo 2.5-liter Skyactiv-G with 185hp and 250Nm
Throw in a rear-wheel-drive (or AWD) Skyactiv Multi-Solution Scalable Architecture (with Kinetic Posture Control) and a new eight-speed automatic transmission, and you've got a recipe for fun.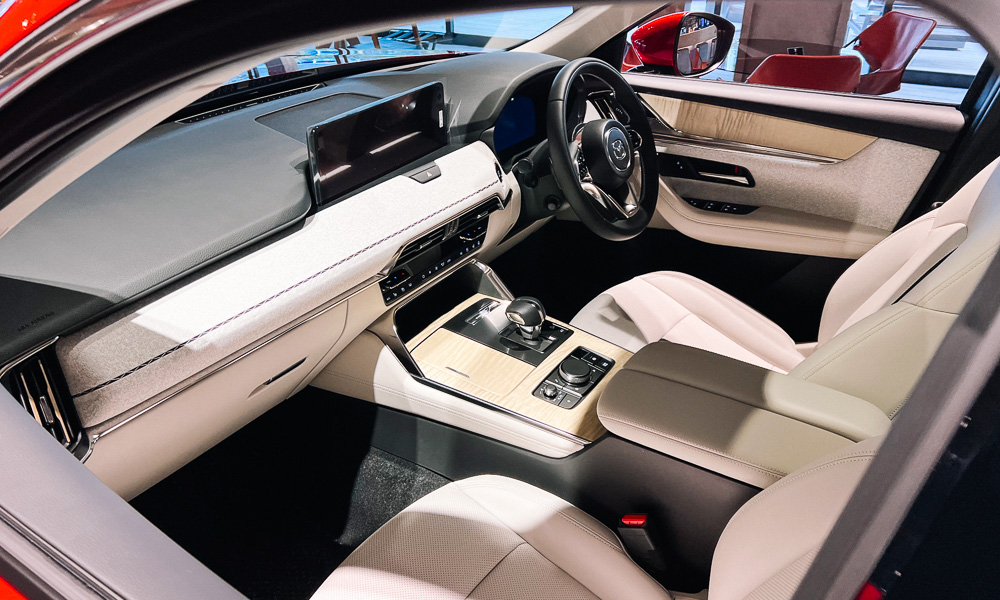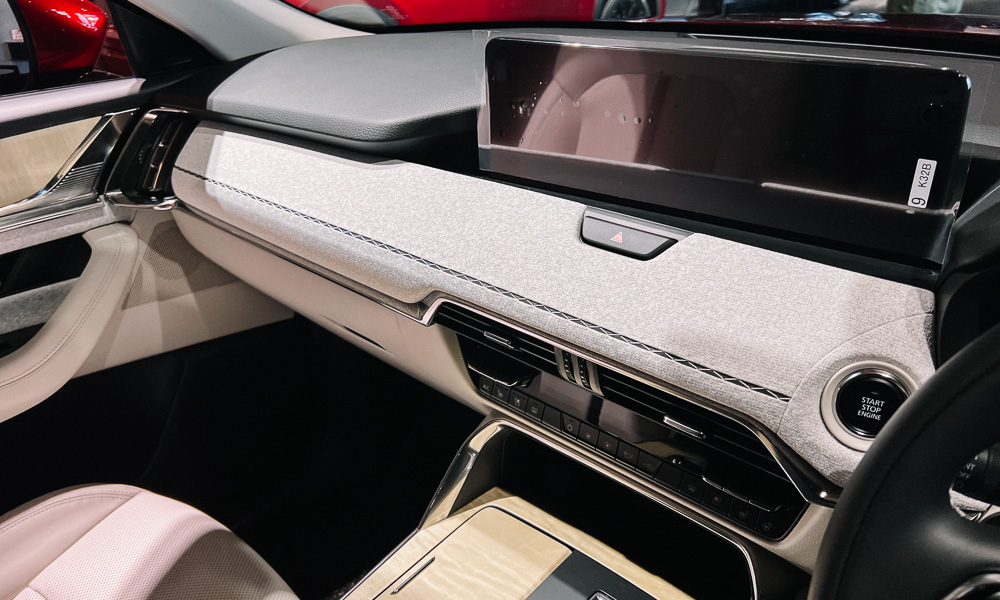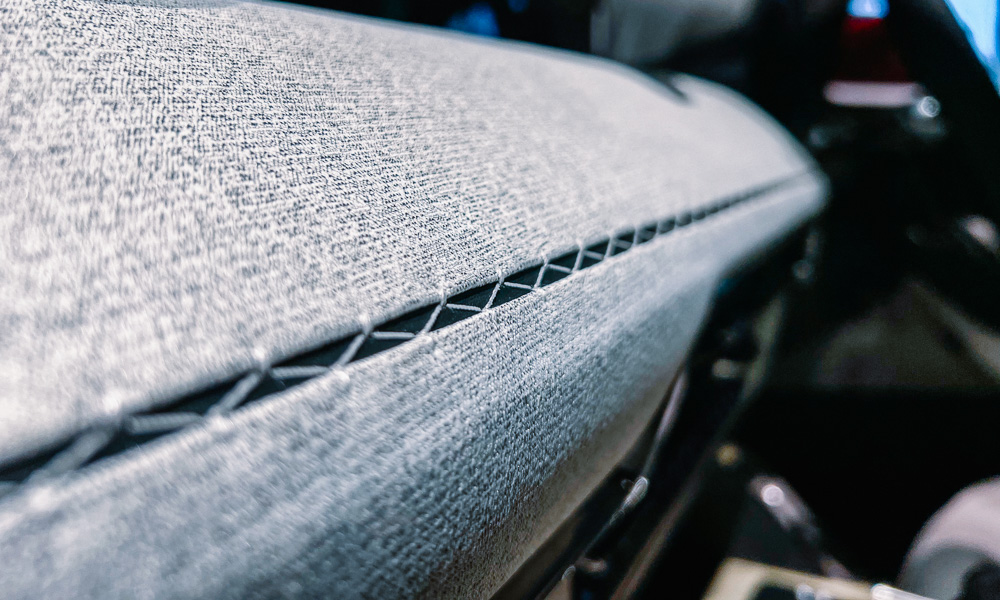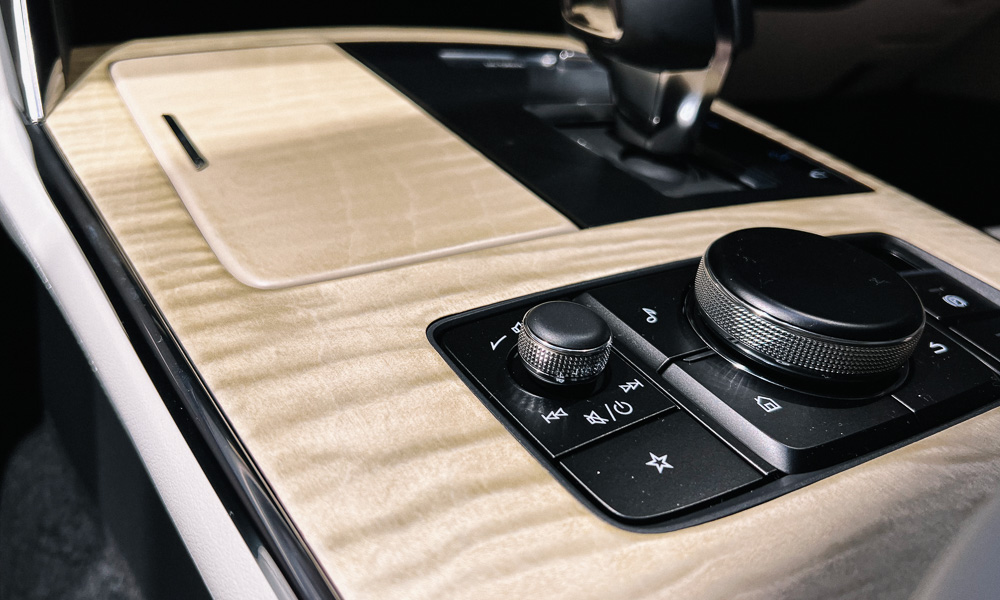 The best thing about this is that all of this is packaged with a high-quality interior that looks like nothing on the market today.
It's distinctly Japanese and uses materials like white Nappa leather, real metal trim polished to a satin finish, maple wood, and my favorite, a textile that was stitched with a Japanese technique called Kakenui, where one can deliberately see the materials beneath the fabric. If you're not a fan of fabrics, you can opt for a traditional leather dashboard in different colors and other trim materials.
I sadly was not able to test out any of the vehicle's tech (like the Driver Personalization System) because I did not know enough Japanese to ask for the keys, but I can assure you that this car's interior goes toe to toe with the likes of BMW and Mercedes-Benz.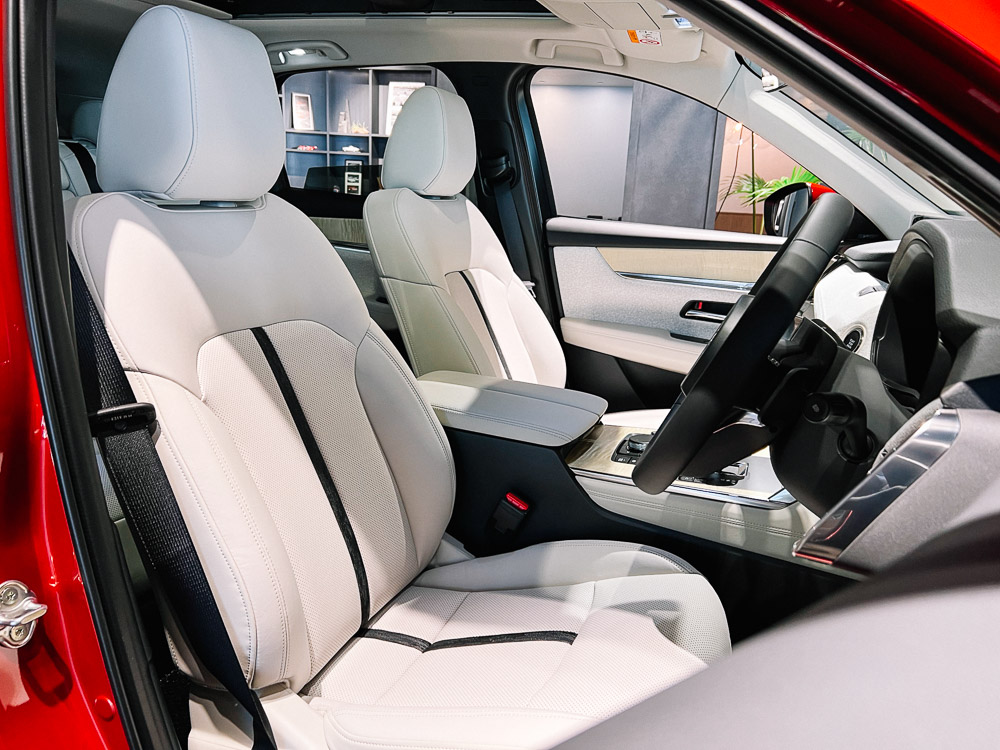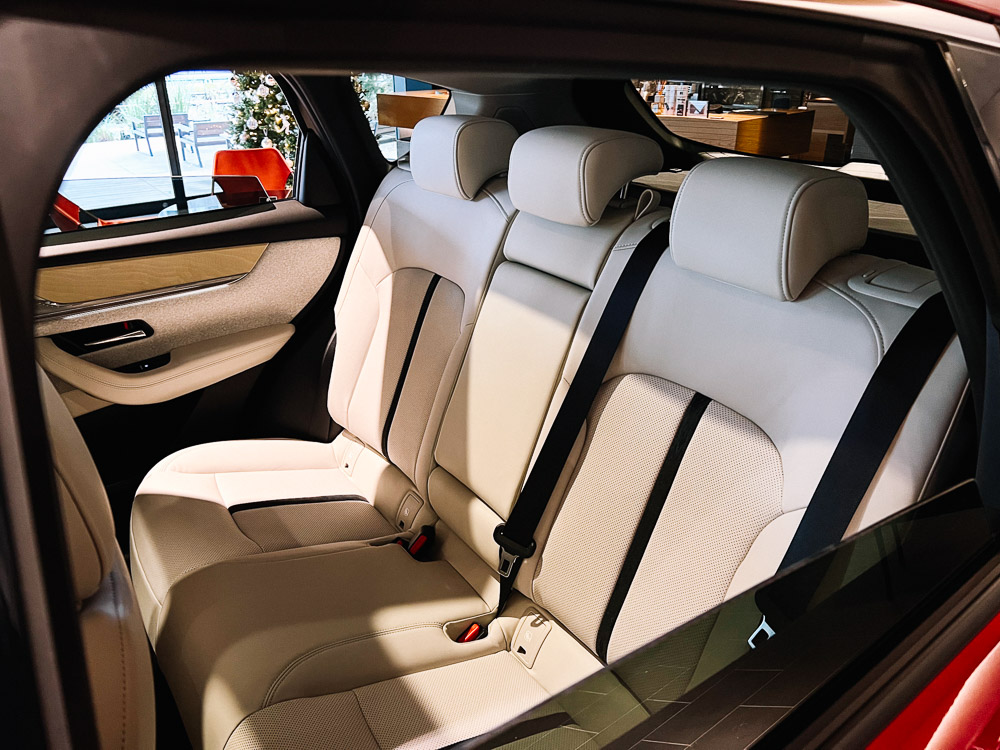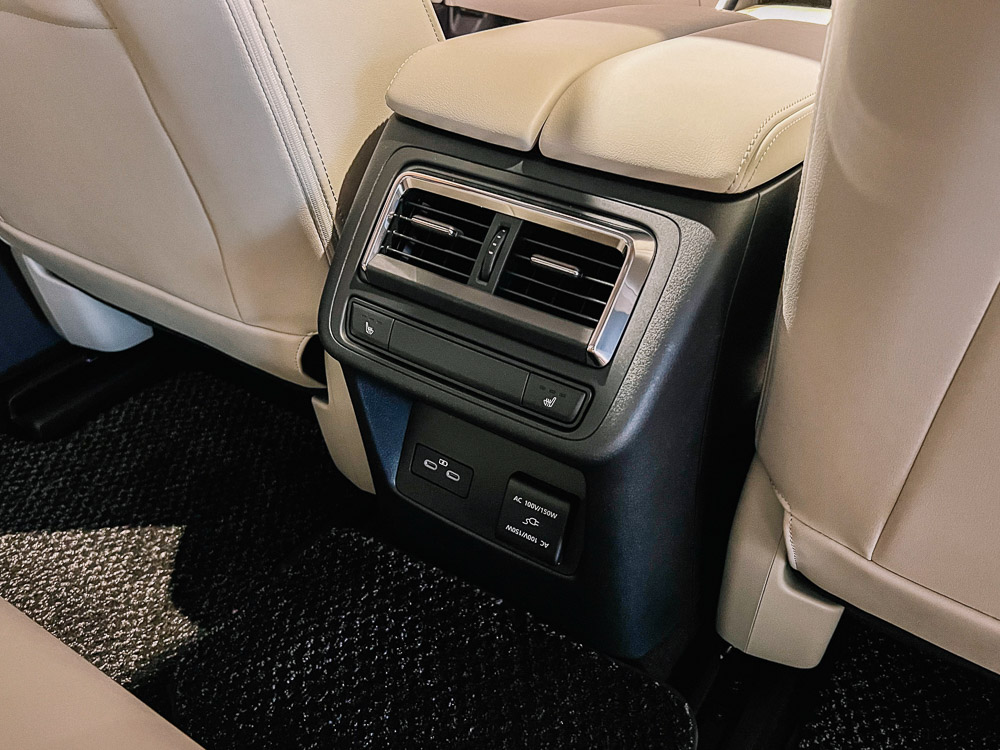 The center console up front has to be one of the widest I have ever seen fitted to a car, which can eat into the legroom of the front seats. The cargo area is measured at 570L, but expect the PHEV to have slightly less room (thankfully, it's especially generous once you fold down the rear seats).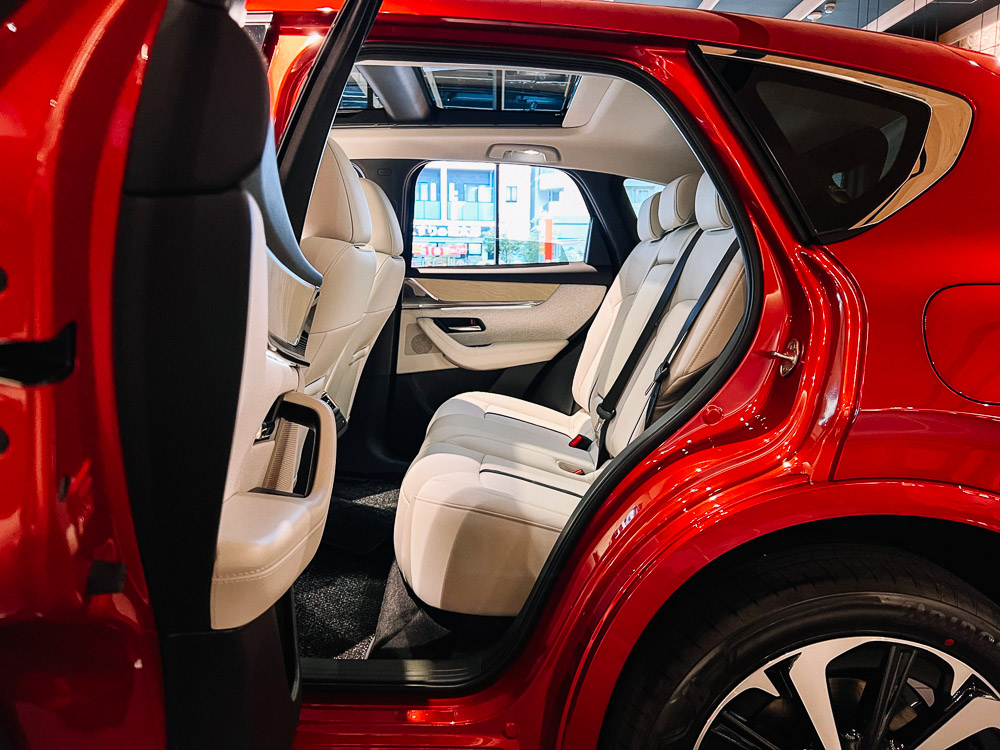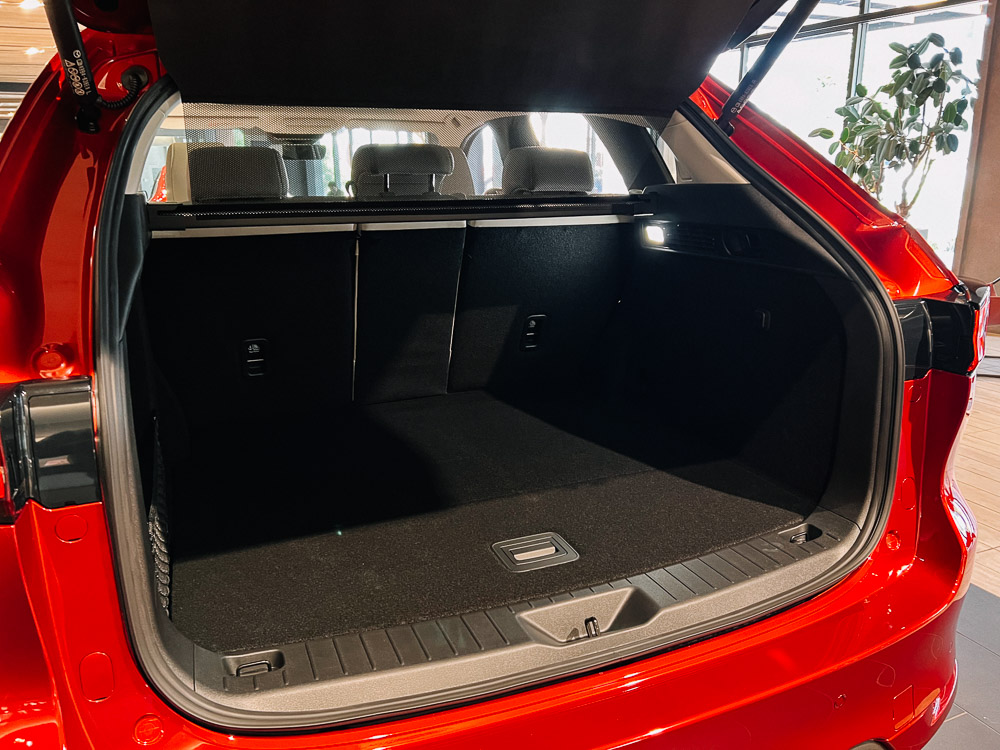 If we do end up getting the crossover, we might not get exactly what I just saw, as most vehicles become less packed when they leave their home markets.
But from my short time with the vehicle, it's a sign that Mazda's premium push is in full swing, and it is making a strong impression with the CX-60.