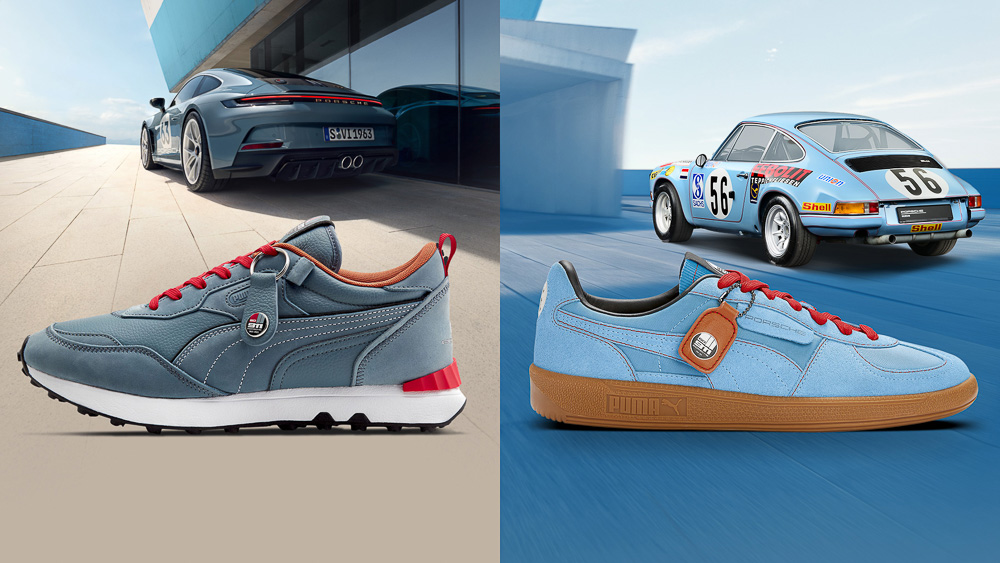 The Porsche 911 celebrates its 60th year from its launch in 1963 at the Frankfurt Auto Show, and to celebrate this momentous occasion, Porsche has teamed up with sportswear provider and fashion house Puma to release two stylish limited-edition sneakers to the public.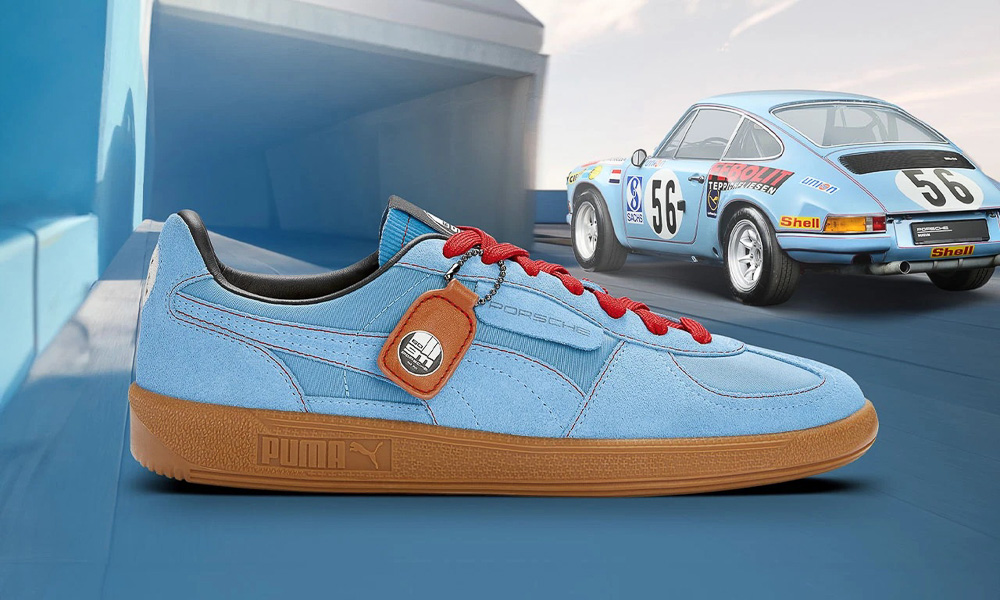 The first pair is called the Retro Sneaker. This is characterized by the classic narrow and flat silhouette of the Porsche 911 S 2.5 from 1972. The 911 S was one of the first 911s with S and T components, even if it did not yet officially bear the "S/T" designation. The Light Blue colorway pays homage to the 911 S.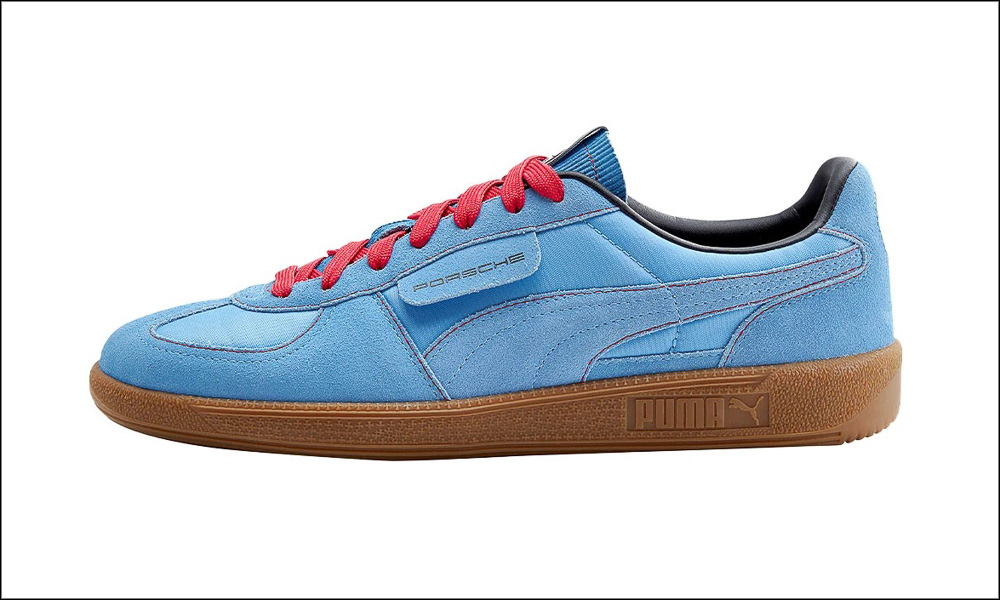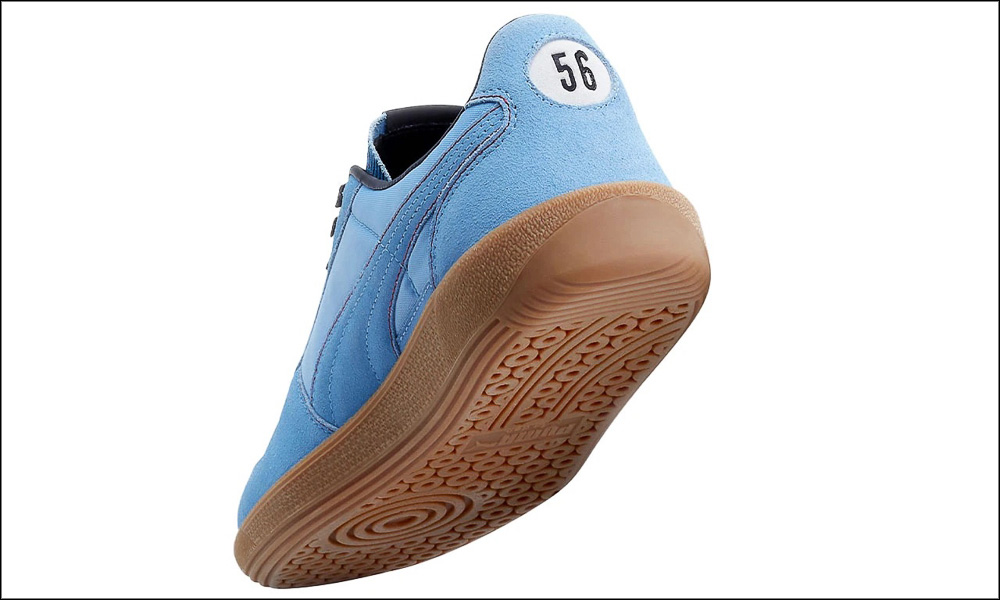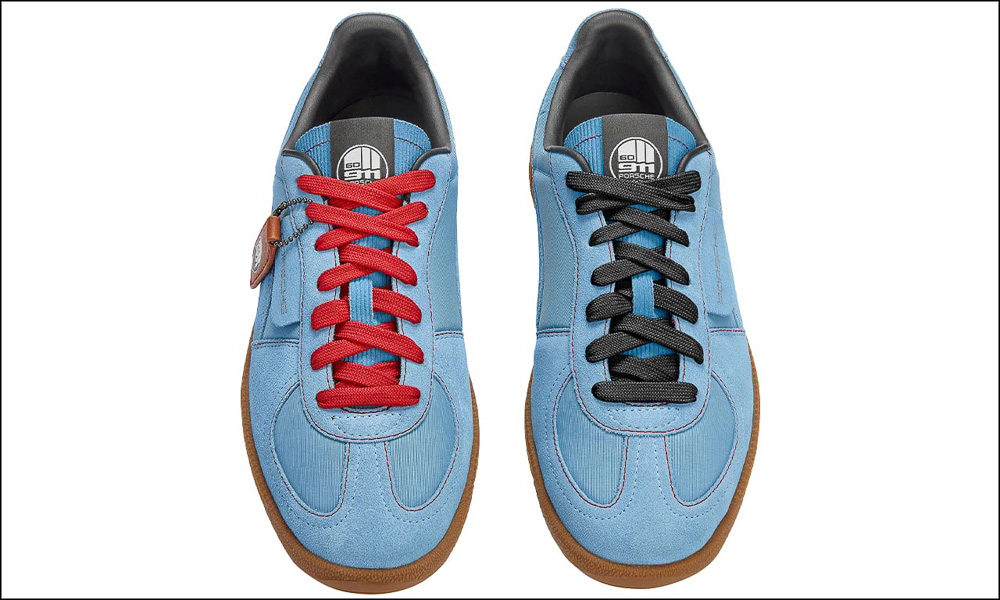 The same applies to the starting number 56 on the heel. Red stitching gives off that proper vintage look. On the front of the tongue, the so-called grille badge of the Porsche 911 S/T—a round badge on the radiator grille of the vehicle—is applied as a woven label.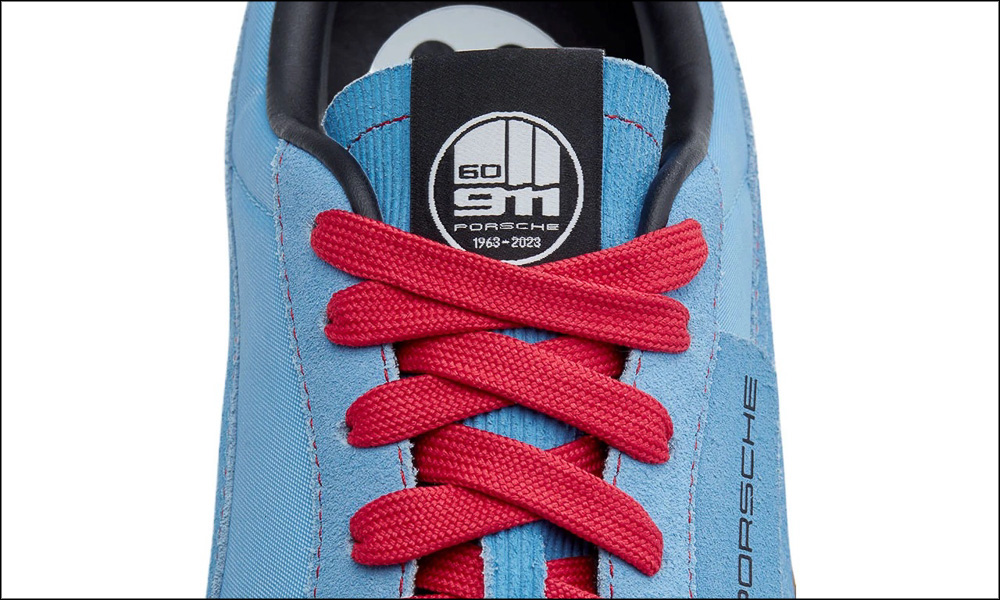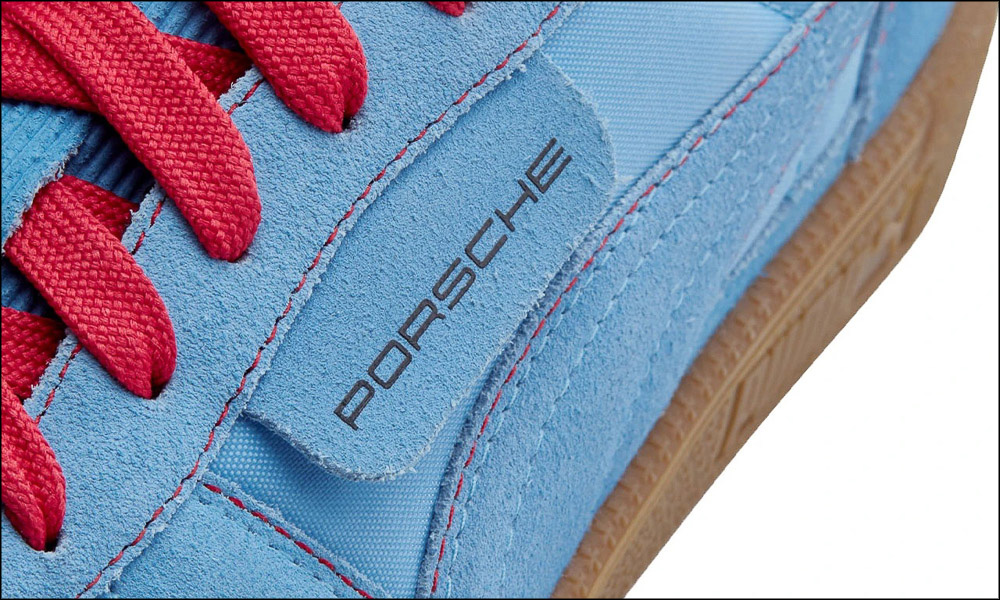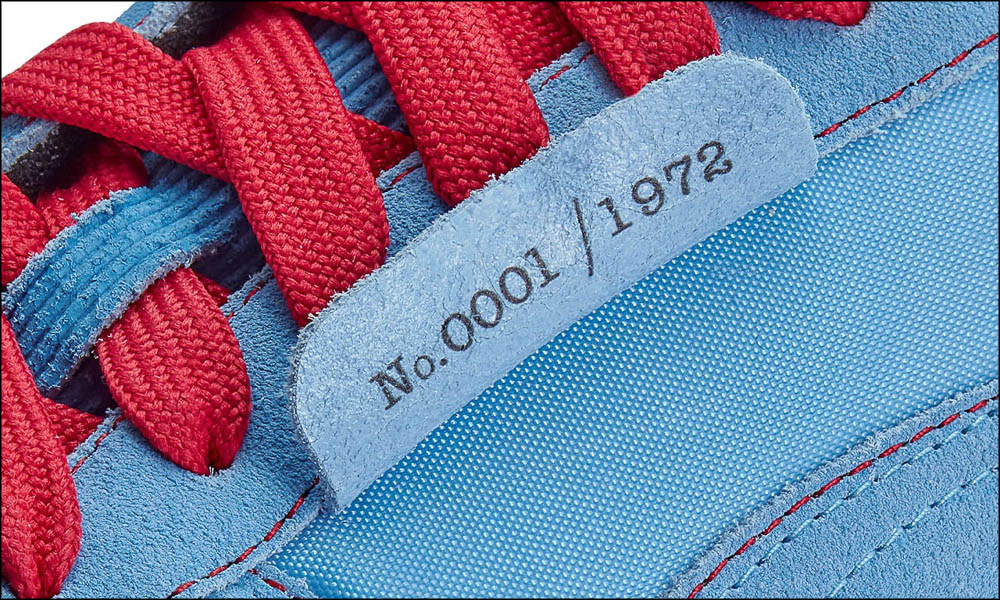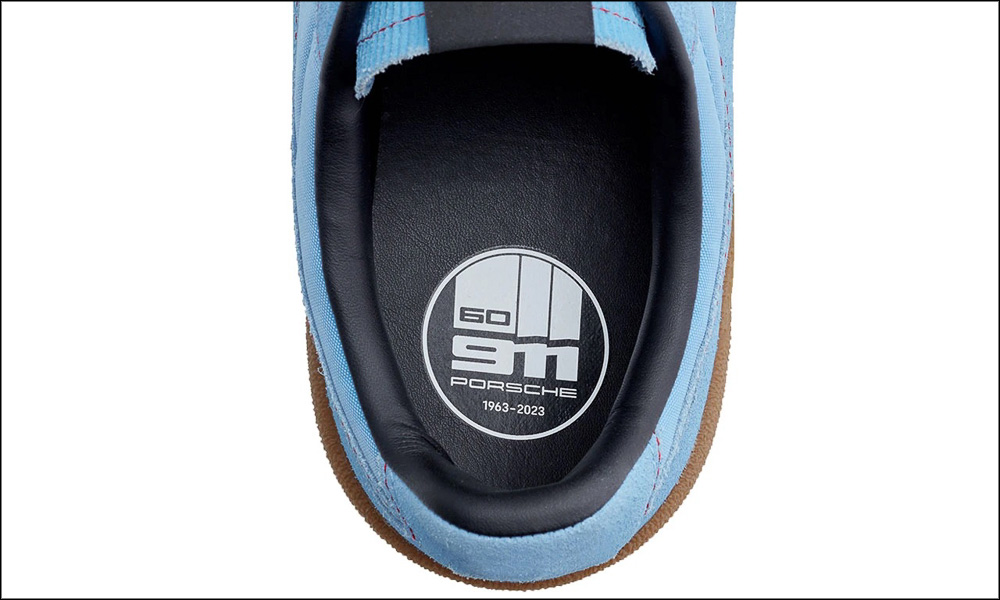 The grille badge bears the "60 Years of Porsche 911" logo in black and white, and also adorns the brown leather tag (hang tag). The Retro Sneaker is limited to 1,972 pairs, referencing the year the 911 S variant was unveiled.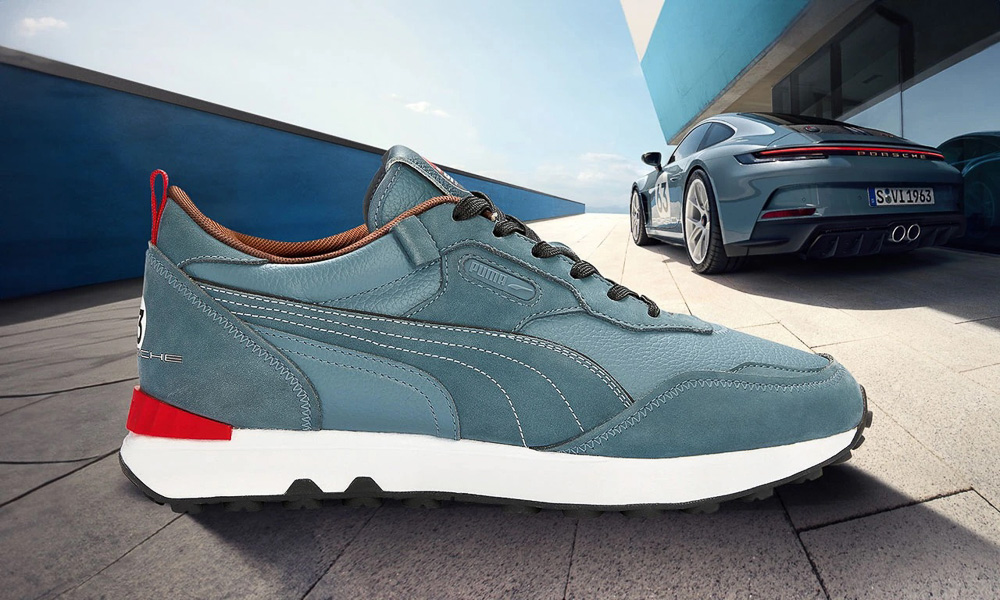 The second pair is called the Heritage Sneaker. It has a modern, sporty silhouette, and the design and the color scheme are inspired by the new 992-based Porsche 911 S/T.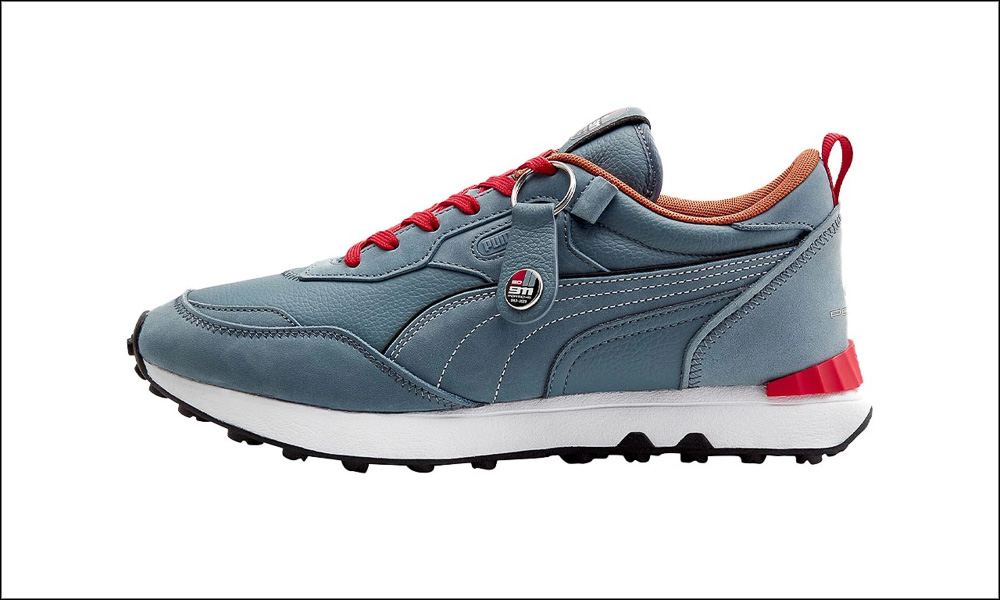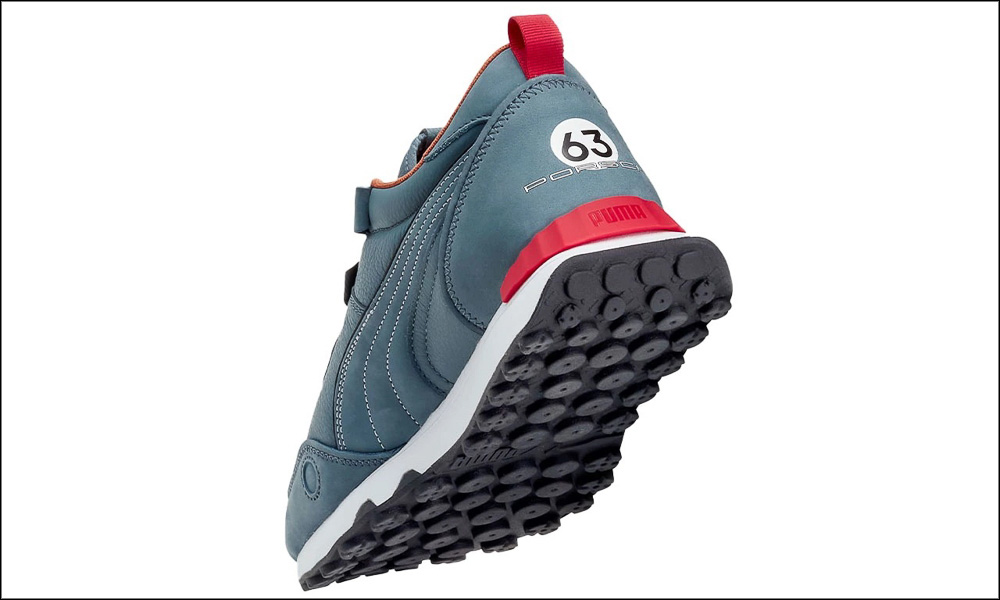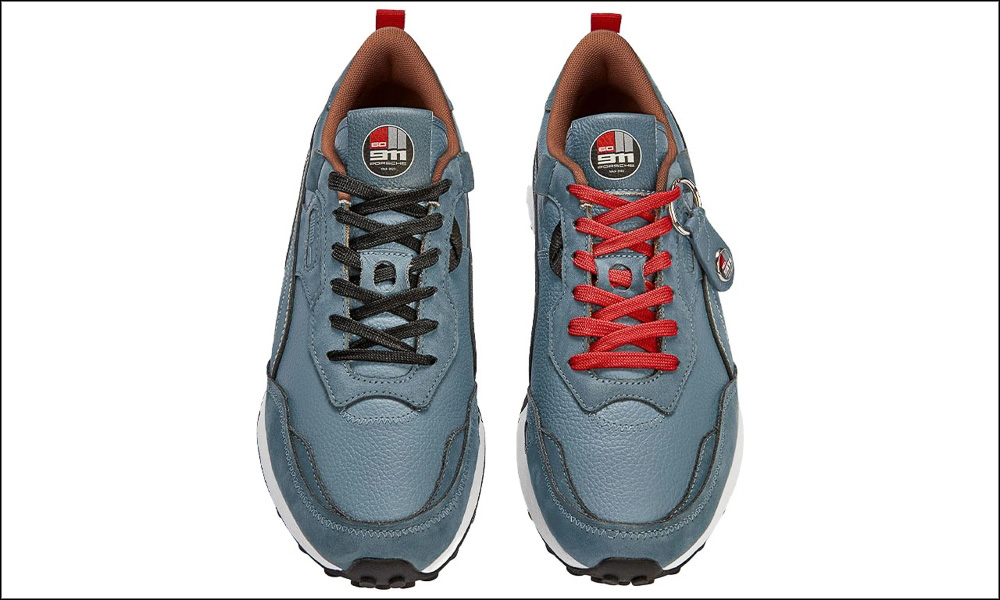 The gray hue of the smooth leather shoe is based on the exterior color of the anniversary car, while the shoe lining picks up the cognac-brown tone of the interior. The number 63, a reference to the year the first Porsche 911 was unveiled, is positioned on the heel to round off the sporty look.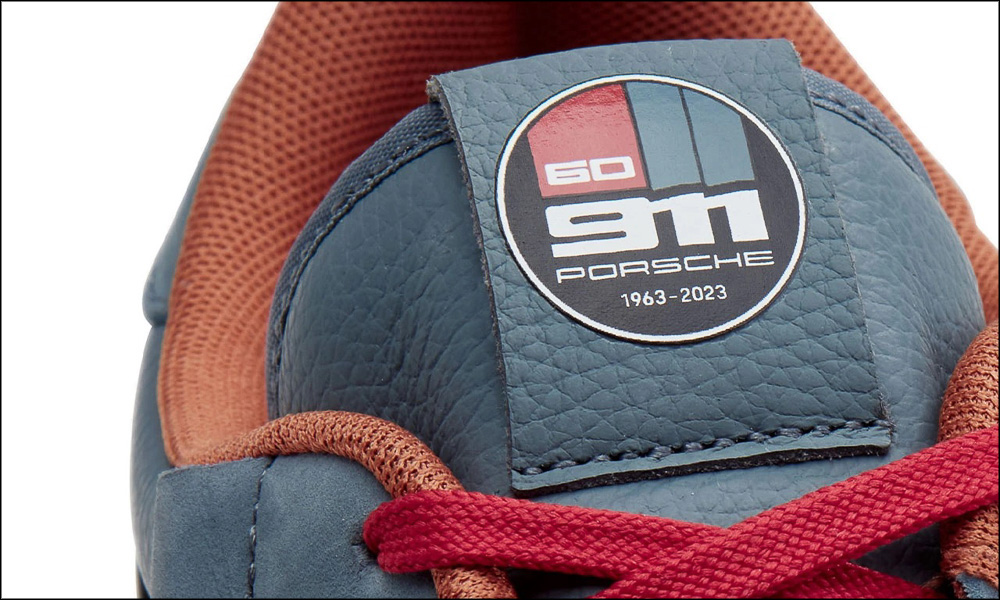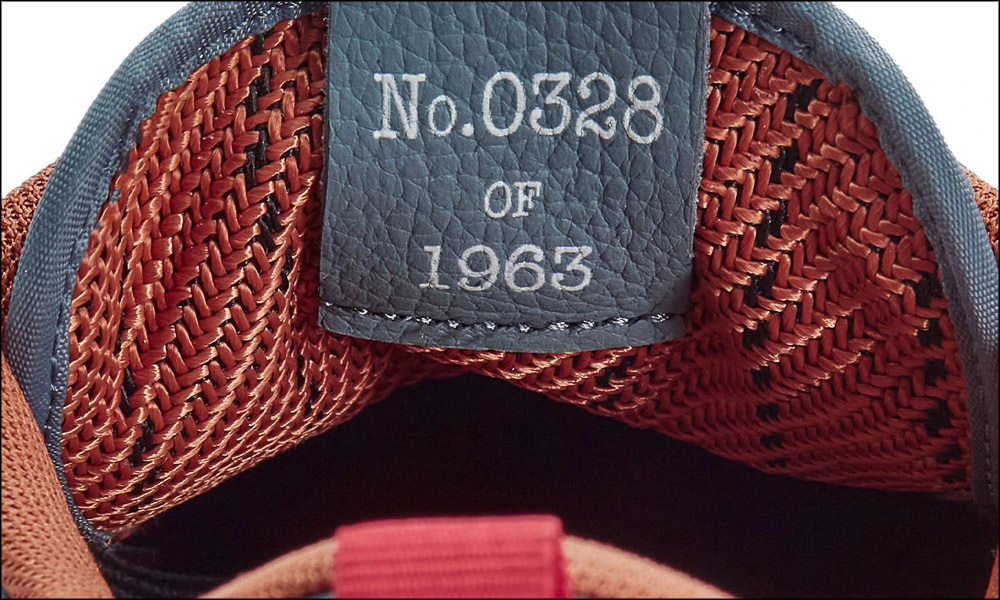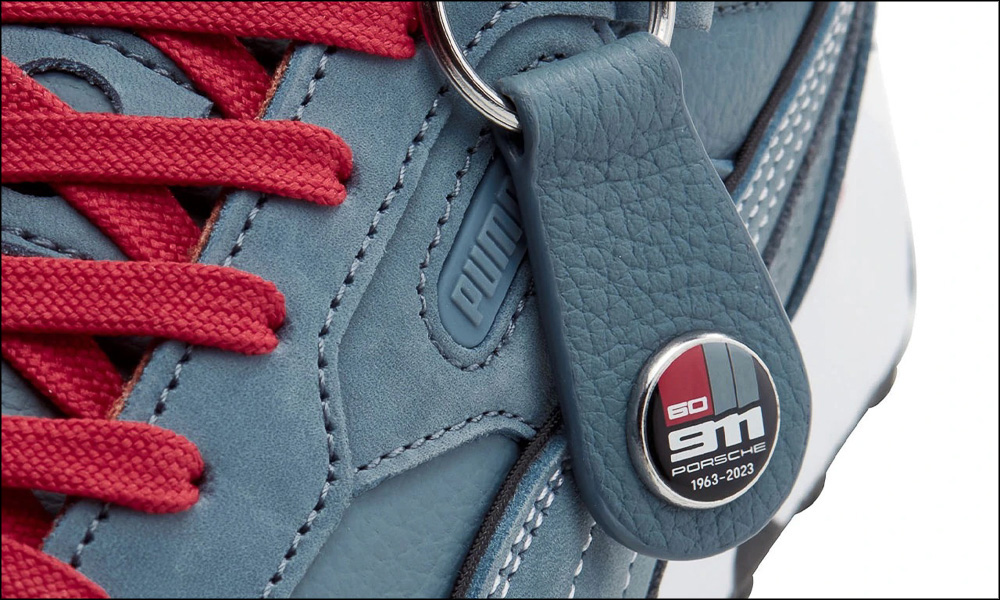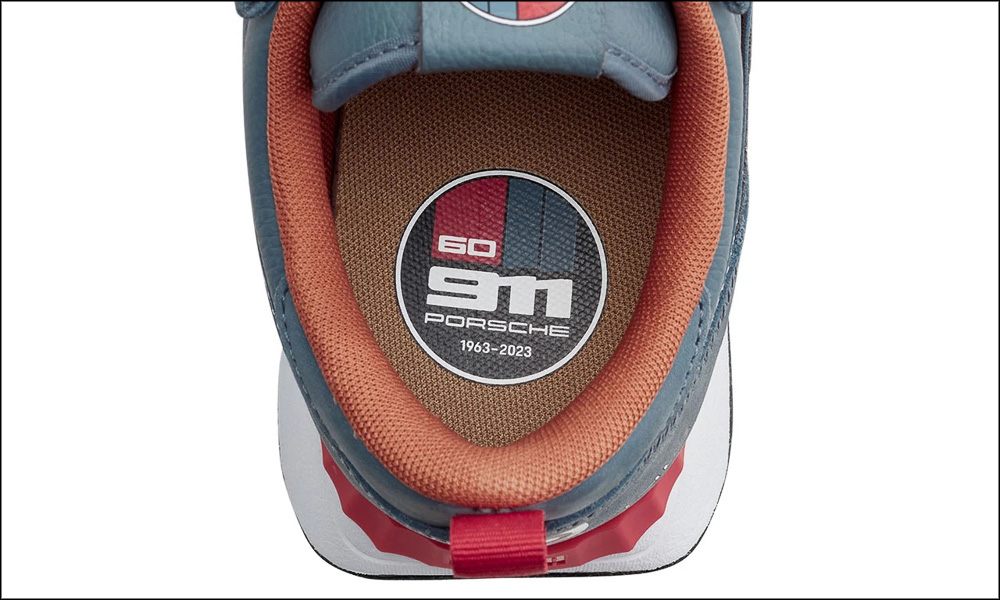 As a tribute to the first generation of the 911, the Heritage Sneaker is limited to 1,963 pieces. The single numbering is found on the textile underside of the tongue, which bears the pattern of the vehicle seats.
The grille badge is applied as a woven label on the front of the tongue made of smooth leather. The Heritage Sneaker features the "60 Years of Porsche 911" logo in color.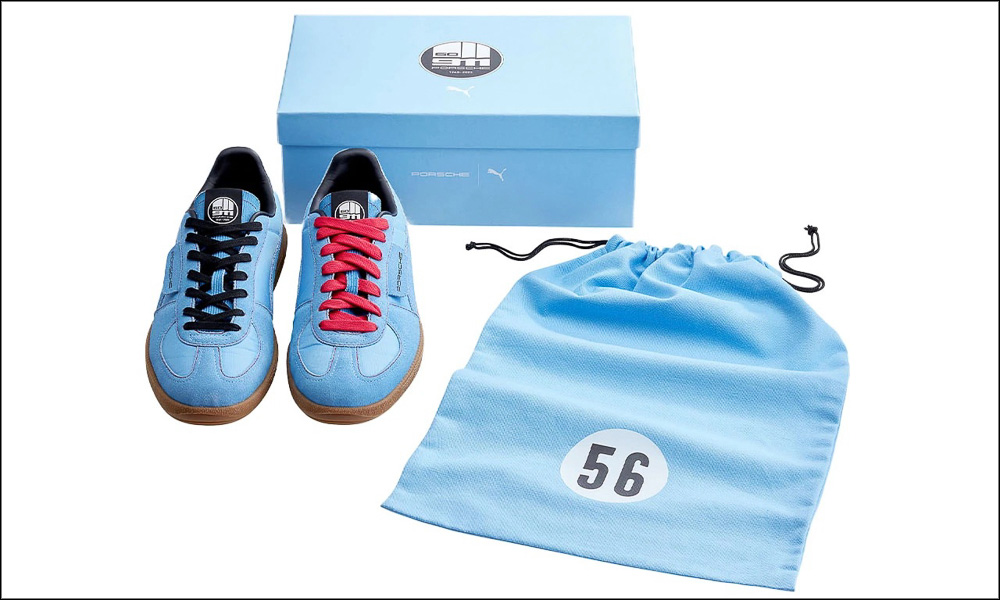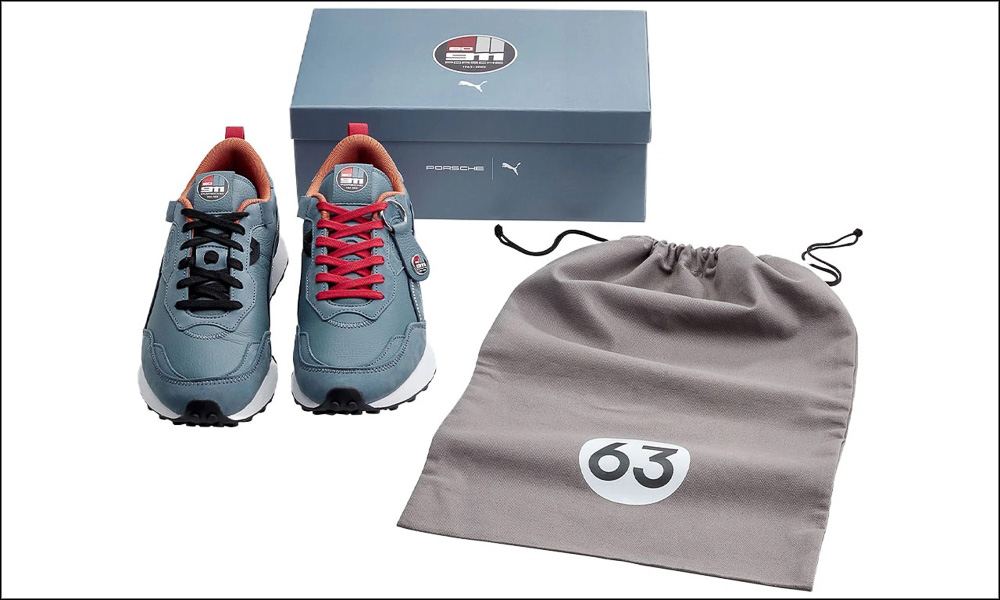 Fancy a pair? Sadly, you can only order both sneakers online starting September 6 (German time) at the Porsche online shop. You can also get them from Puma's website from September 14 in North America, and from September 24 throughout Europe.
Should you find yourself touring the Porsche factories at Weissach or Zuffenhausen, you can get them, too, at the Porsche factory stores and the Porsche Museum Gift Shop.