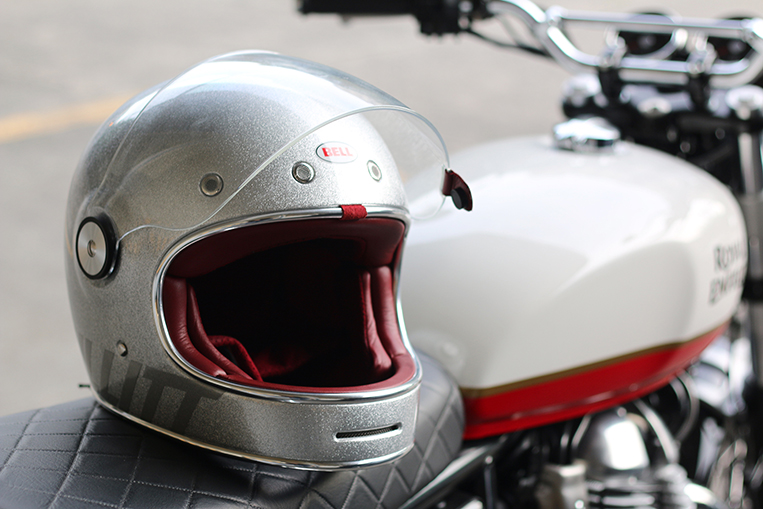 I love how my mother keeps tabs on her prodigal son. "Why aren't you reviewing cars anymore?" Well, ma, I'm sick of driving.
It's true. After four years of driving to and from my business—a three-hour commute six days a week—I had had it with driving in Metro Manila. There was no more joy, just an excruciating, mind-numbing, soul-sucking ordeal that had turned my car into a steadily depreciating, fuel-burning appliance. When it came time to replace my tires (again!), I realized I had gotten no pleasure out of these low-profile chunks of rubber. My Z-rated, 18-inch, 45-series Nittos had given up all of their useful miles for a year-round, 40km commute.
And as the odometer steadily ticked toward another dubious milestone—a clutch overhaul, yay!—I also realized I was trapped in an endless cycle of joyless expense. It would go on and on until it was time to trade in for another car, and yet more years of financial obligations.
So.
"Fuck it. I'm gonna get me a motorcycle."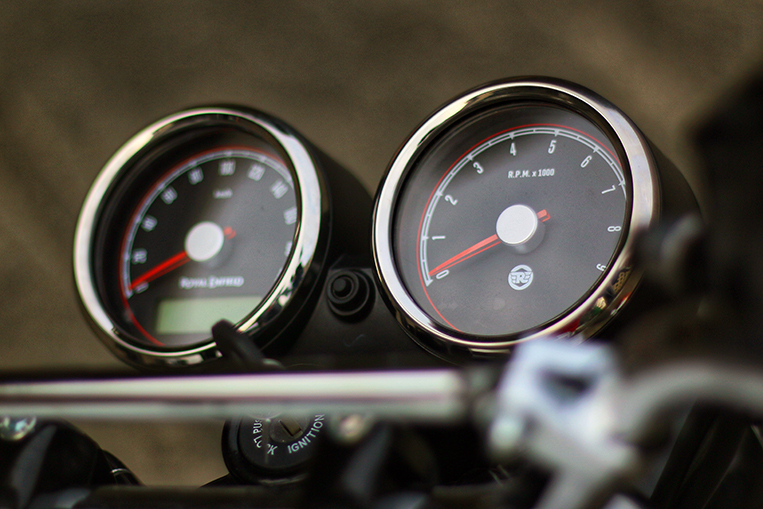 Well, actually, the thought of going motorized on two wheels had already entered my mind as early as three years ago. I'd get a scooter. Maybe a Vespa. It's cute, it's stylish, it retains value. Then I remembered I'd still be stuck on the inner roads I already used when I commuted to work on my mountain bike. The time savings would be 10 to 15 minutes as best. I held off on the investment until I really felt it would all be worth it. In the meantime, I used my bicycle to commute whenever I could. I sucked it up every time I had no recourse but to take the cage car to work.
And then the C5 Link opened. You see, I live in Parañaque and my bicycle store—Maximus Athlete's Shop Café—is in Mandaluyong. I usually take EDSA, but the newly opened C5 Link cut the travel time by car from 1.5 hours to one on good days. Not bad, but could still be better. Every day I observed the bazillion motorcycles gently filtering through traffic to get where they were going. I noted that four working days out of six, I only brought enough stuff with me to fit in a backpack. Clearly, a car was too much for my needs. And the C5 Link was classified as an expressway, which meant only motorcycles with at least 400cc of displacement would be allowed.
Eureka! I would get myself a big bike. Scooters didn't get my juices flowing, but big bikes sure did.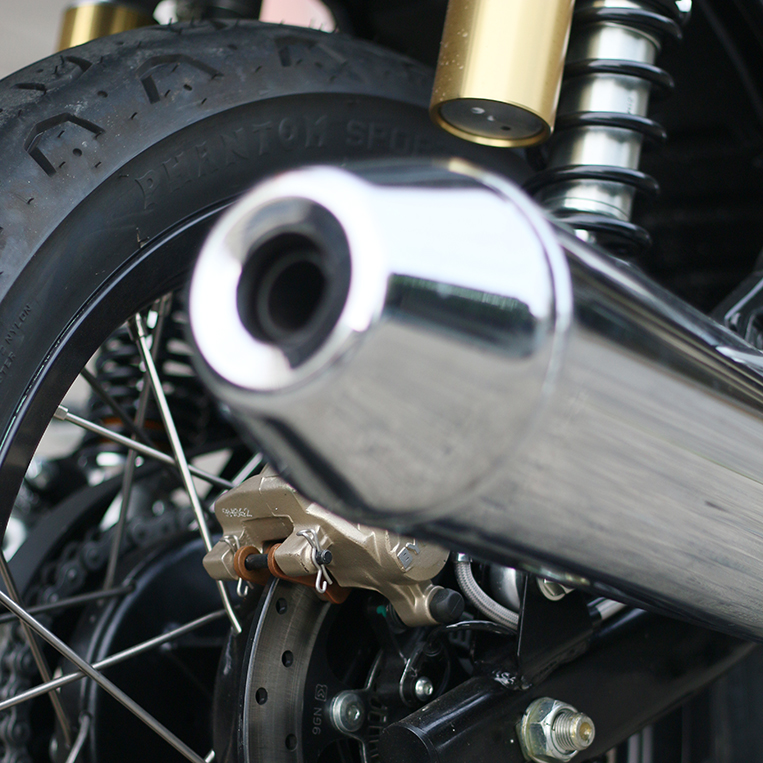 I had a short list of motorbikes to choose for my budget, ranging from sport bikes to naked ones and cruisers. I naturally wanted the sport-bike geometry of something like a Kawasaki Ninja 650, but more experienced riders cautioned me that it was a pain to ride in gridlock. Its geometry was too aggressive, its engine prone to overheating.
How about the baby cruisers? The Kawasaki Vulcan and the Honda Rebel looked the business, but again the geometry didn't seem all that suited for city riding. I kept browsing the Internet until I chanced upon the new Royal Enfield 650 twins.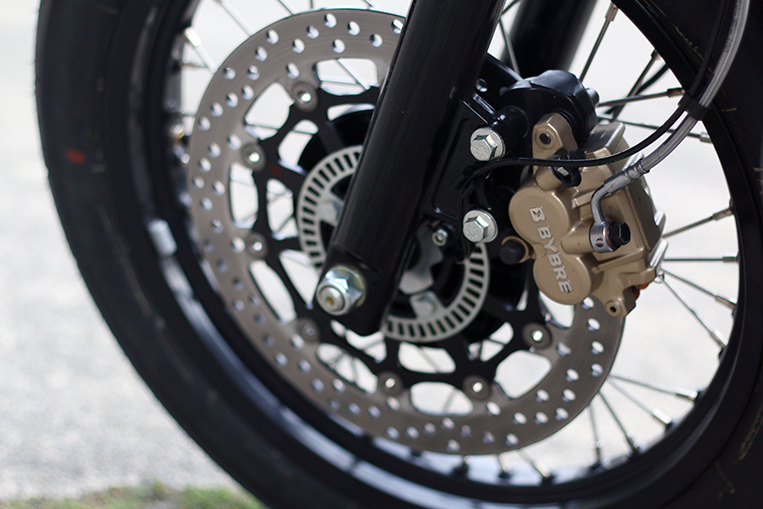 Royal Enfield is one of the oldest names in motorcycling, but until the Interceptor and the Continental GT had come around, I'd never seen myself as a Royal Enfield guy. The Classic and the Bullet looked, well, classic, but they seemed more like Sunday bikes to me than everyday commuters. The Himalayan seemed like overkill for my daily commuter needs. But the 650 twins were different. They had modern, all-new, fuel-injected engines, ABS, beautiful styling, and enough performance to be fun but not stupid-fast. If I still had a hankering for a full-on sport bike, I figured I could just get a track bike later on. But for my first big bike, I wanted it to be something I could ride on a daily basis and with potential for touring.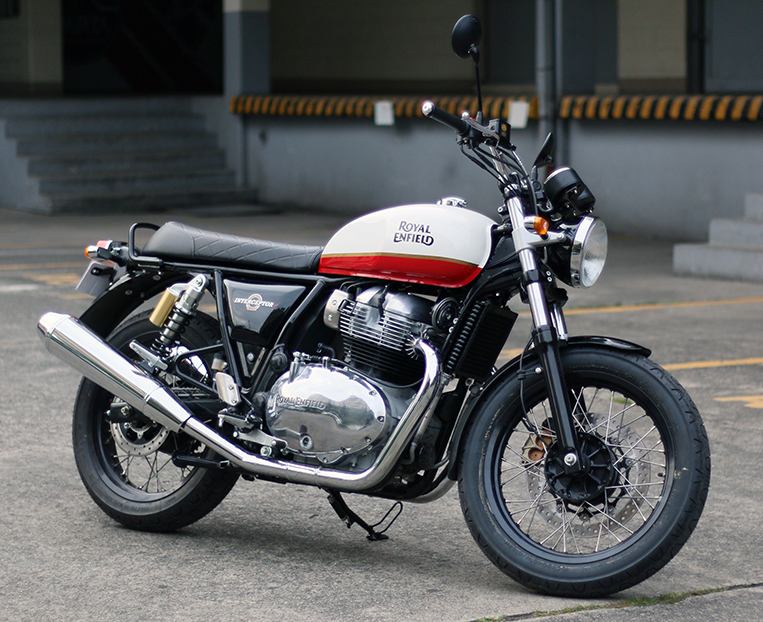 I went to their Makati showroom and chatted with their sales manager, Onie Pagkalinawan. Great guy, very helpful with all my stupid noob questions, understood where I was coming from. Between the standard geo of the Interceptor and the more aggressive Continental GT, I decided on the former. It looked so classically beautiful, so British (although Royal Enfield is Indian-owned now), like it would be so much fun to ride. I was sold the moment I clapped eyes on the Interceptor.
"One thing lang, Onie: When I come back with my wife…please pretend I haven't been here yet. You need to sell the bike to her."
"Sure thing, brother! You're not the first customer to ask me that."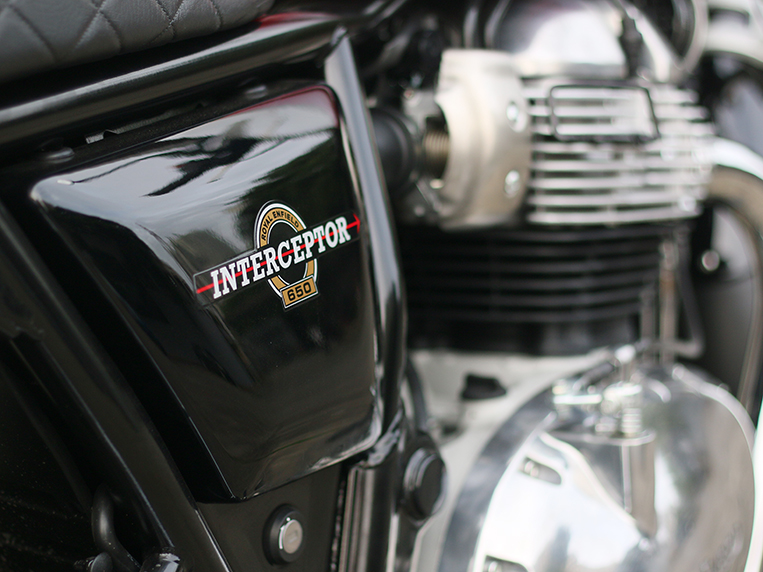 Then it was time for "Operation: Convince the Missus." How to get spousal approval? First, we went to the KTM showroom. As we walked to its store in Bonifacio Global City, my wife blurted out: "Why are you going there? The ATM is the other way."
"Not the ATM, babe. KTM."
I avoided eye contact as we steadily made progress. I got on a 390 Duke and she pointed out the pillion seat was the size of a hardcover book. "Oh, you're right, baby. This is too racy for us. Let's go to another dealer." (Apologies to KTM, but you guys had to be my false flag for this operation. Love the RC 390, though.)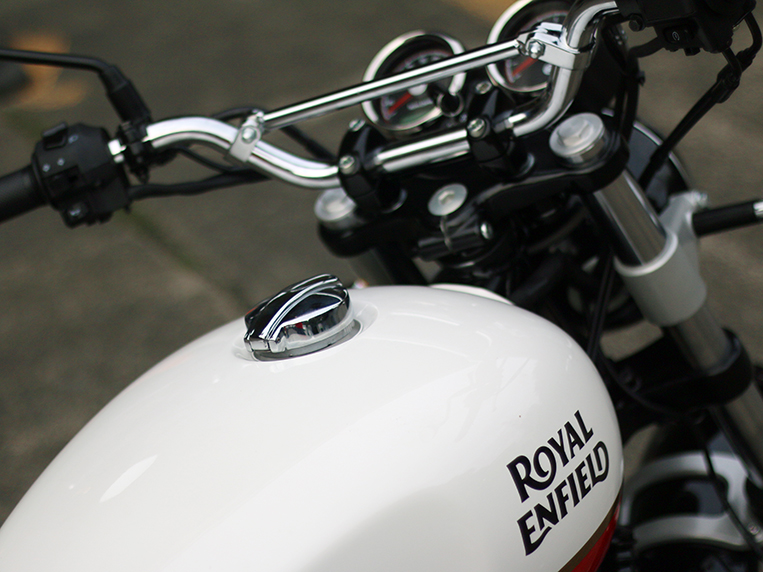 At the Royal Enfield showroom, the signs were positive. "Uy, ang ganda ng showroom nila!" said my 'boss' Sheryll. She wandered over to the (expensive) leather jackets and whatnot. "Why don't you have female sizes?" she demanded of Onie. Well, that was a good start! Spousal involvement is always a plus. As Onie and I sat down for the paperwork, he regaled my wife with all the good stuff to assuage the typical spousal concerns—like "couples' rides" and "handling clinics." Notably, he did not mention red flags like "upgrades" and "customization." ("PM na lang kita, sir," he whispered).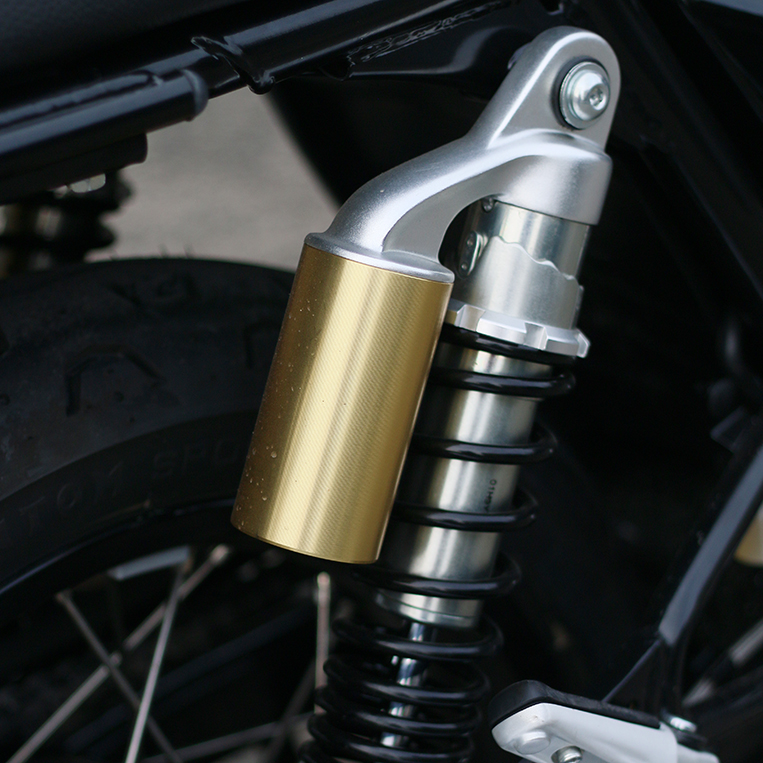 Royal Enfield has a wonderful selection of colorways to choose from, but I settled on the timeless aesthetic of "Baker Express." After placing my reservation, it was time to wait and fulfill my end of the bargain: a vacation with my wife. See, there are hidden costs to acquiring a motorcycle. Four agonizing weeks of waiting later—by which time I had reread the online reviews of the Interceptor and watched the YouTube vlogs countless times, including "How to Manually Shift a Motorcycle" (everything is on the Internet these days!)—my Interceptor finally arrived.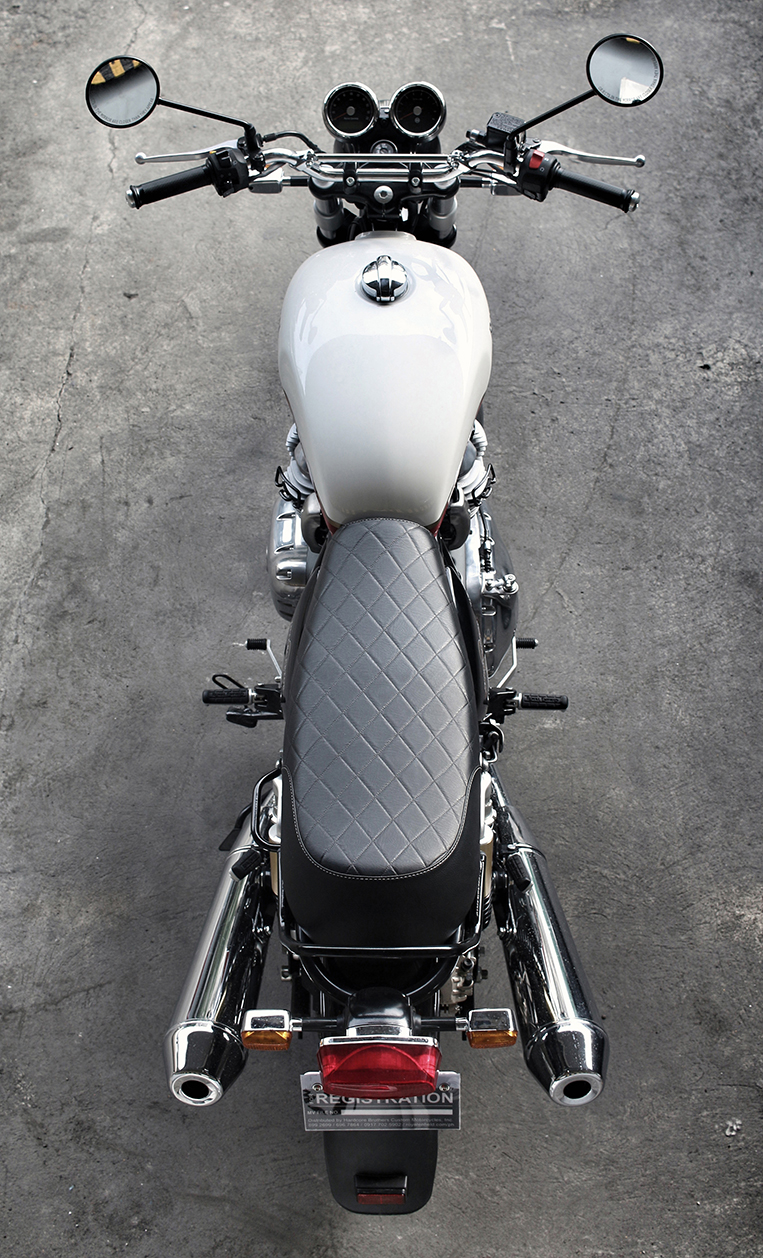 I got her into first gear without falling over, took her around the block…and promptly stalled. Oops. After several attempts to restart, I swallowed my pride and called the delivery crew back. I tried to look nonchalant under the noontime sun while cars drove past this idiot on his brand-new big bike. The crew came back, sorted out the transmission.
"Oh, you shift up from first, not down. Neutral is half-up from first."
"Okay, got it."
And then I successfully rode around the block without killing myself. Parked it in the garage and stared at it for an hour, absorbing the enormity of what I had just done.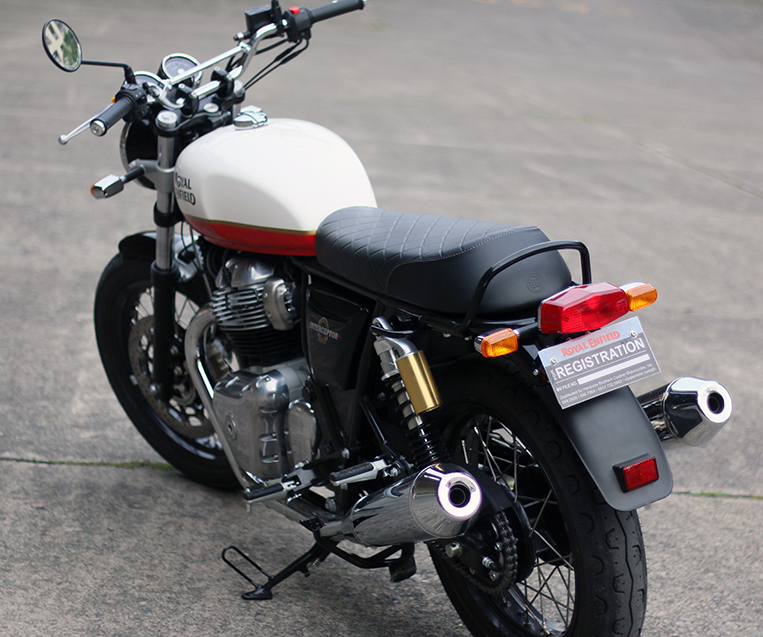 That was the first day. On the second day, I mentally composed myself for a slightly longer ride inside the village just to familiarize with the handling and the gears. Thing is, I had been overthinking the motorbike. The more I relaxed and got in a rhythm, the easier it was to ride. Not more than a few laps later, I decided: "Screw this practice shit—let's go outside and see what she'll do."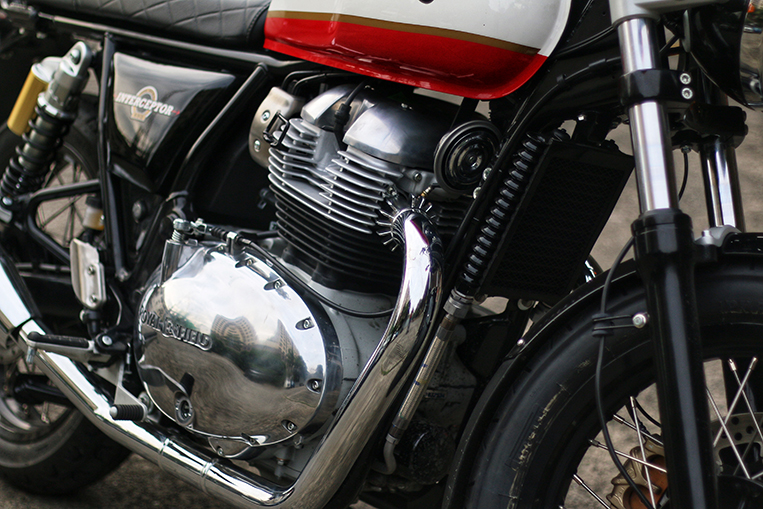 Onto the C5 Extension, I worked through the gears and relished the throaty rumble of the exhaust (which was 80% of why I bought this motorbike in the first place, to be honest).
BRUBRUBRUBUBRUBBRRAPPPP!!!!!!
Oh, my God. This. Is. Wonderful.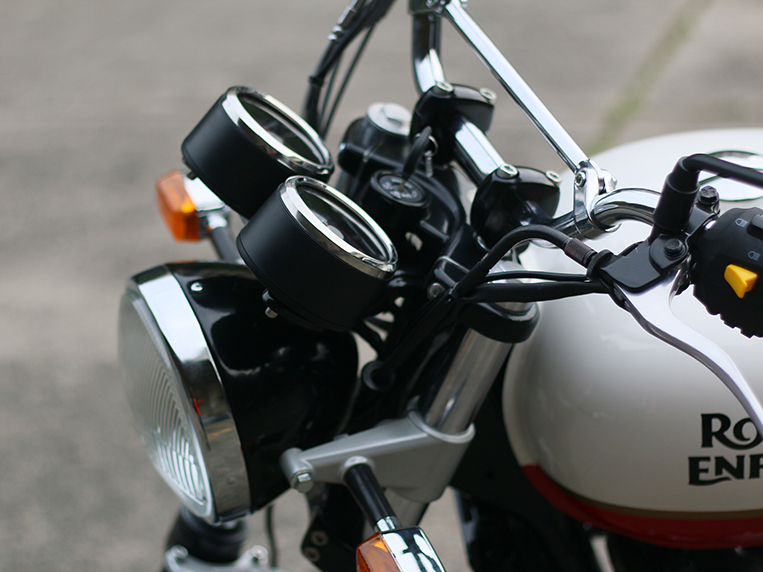 I took her to mum, who, despite her misgivings, immediately fell in love with it. I rode through traffic and appreciated that it wasn't all that big a deal to handle. Took my wife to a dinner meeting, and the worst she could say was that I needed to work on my smoothness.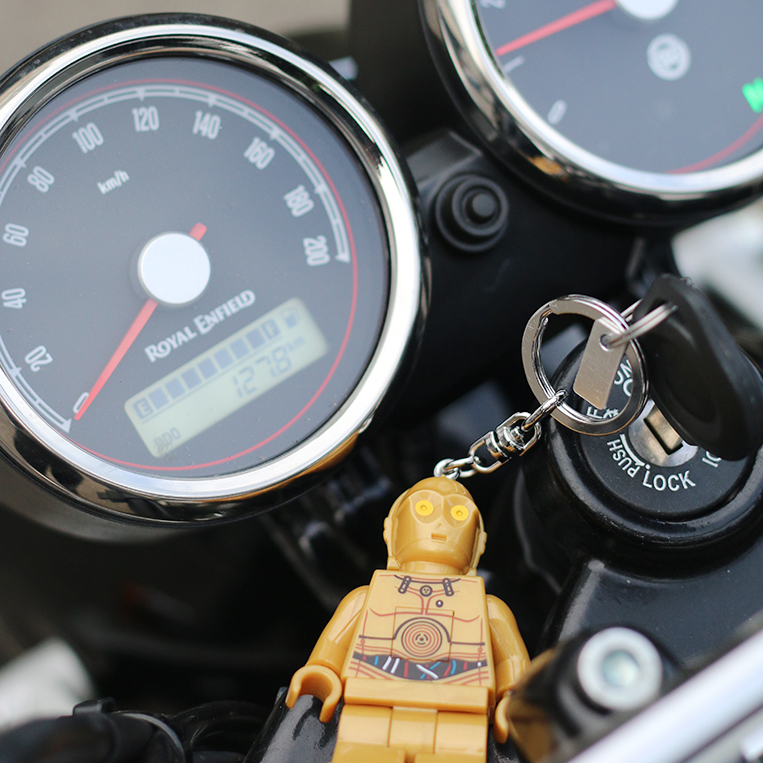 Today, I took the motorbike to work and opened up the throttle on the expressway. Between that melodious exhaust note, the smooth rev of the engine, and the wind in my face cautioning me to not get in over my head, I shouted: "FREEDOM!!!!"