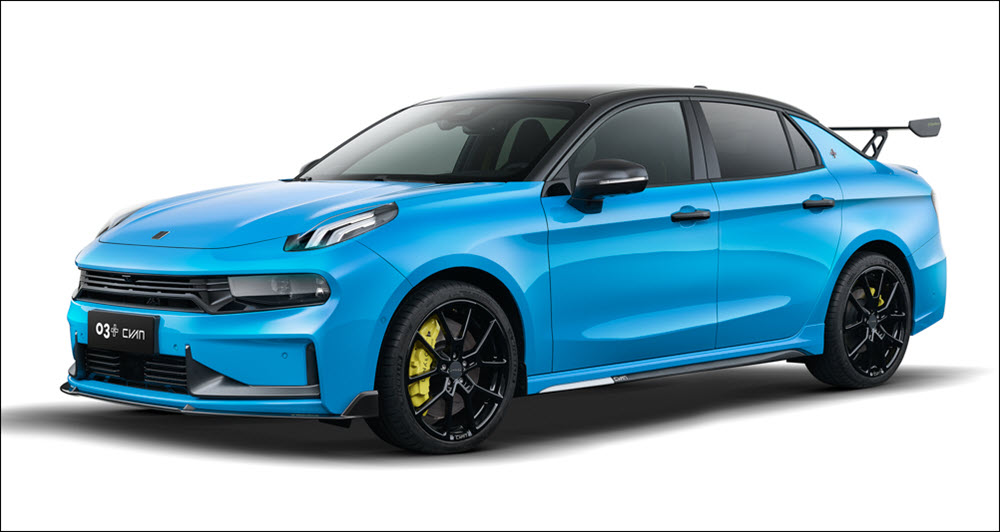 Remember the Lynk & Co 03 sedan from a previous article? If you aren't aware, the brand has partnered with Cyan Racing (formerly called Polestar Racing, Volvo's works team) to run a race-prepped version of the sedan called the 03 TCR in the FIA World Touring Car Cup series.
And it has been a successful motorsport campaign so far with two constructors' titles and one drivers' title, and 16 race victories. So, to celebrate, Lynk & Co has unveiled the 03+ Cyan Edition at the 2021 Chengdu Motor Show.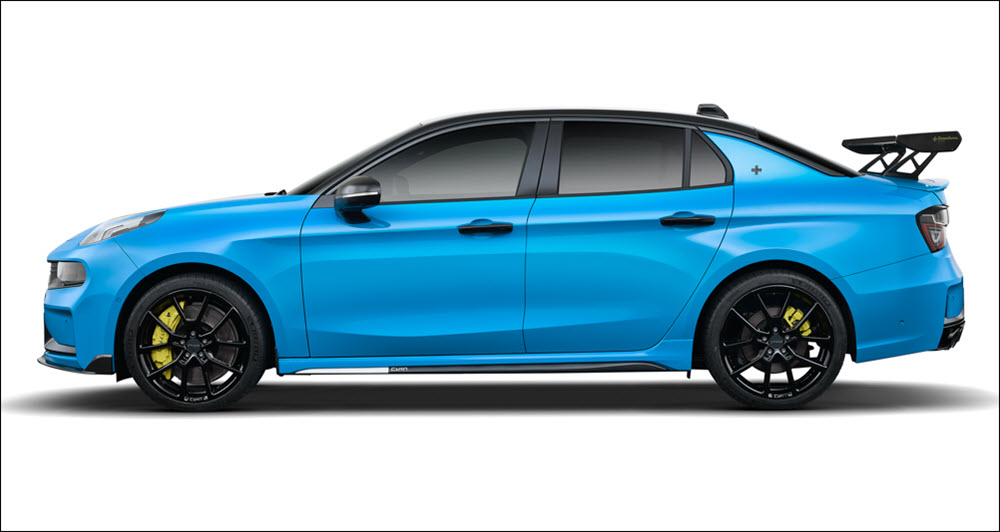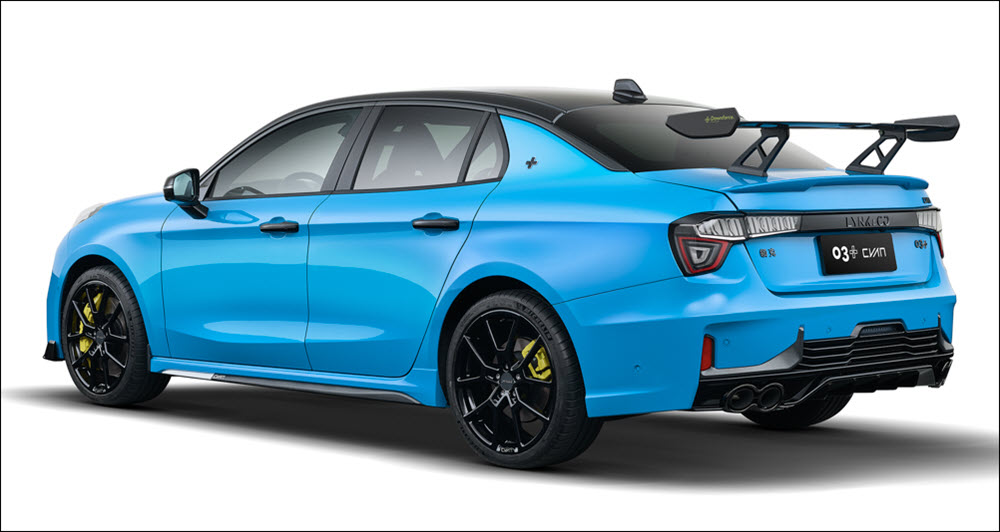 Essentially a toned-down 03 TCR, the Cyan Edition is based on the 03+ with the turbocharged 2.0-liter engine getting a mild bump in performance to 265hp and 380Nm (from 260hp and 344Nm). It also comes with unique Cyan Racing wheels, Akebono brakes, Michelin Pilot Sport 4S tires, and adjustable Bilstein dampers. The rest of the upgrades include a carbon-fiber front splitter and adjustable rear wing, and new front seats with embroidered Cyan Racing logos. Topping everything off is the racing team's signature color, which is, well, cyan.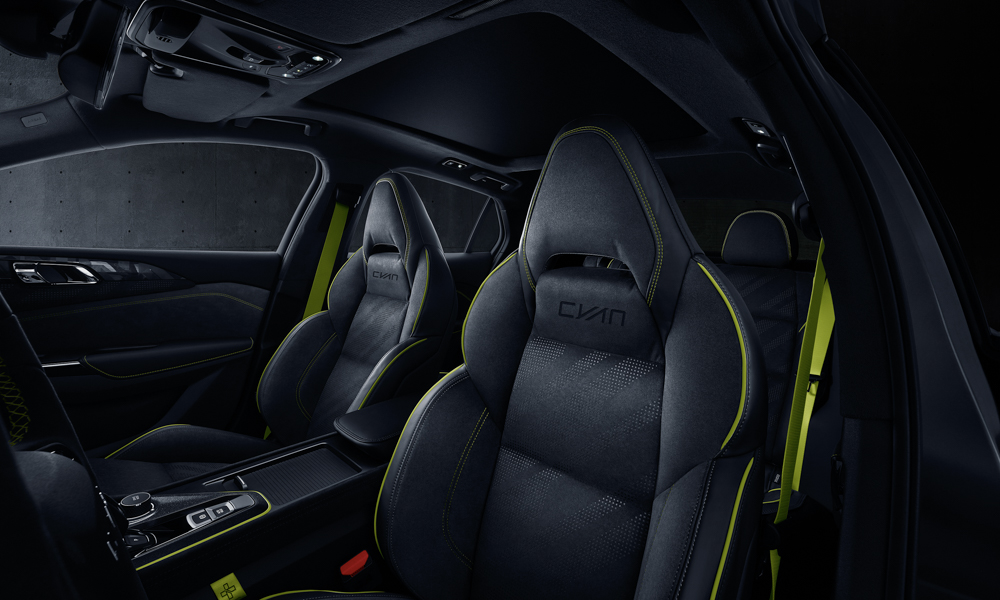 Confusingly, the brand also has the 03 Cyan Concept. This is a crazy, road-going iteration of the 03 TCR with 528hp and 504Nm, which is sent to the front wheels via a six-speed sequential gearbox. The Cyan Concept managed to break two records at the Nurburgring. It is the fastest four-door and front-wheel-drive car to lap the Green Hell with a time of seven minutes and 20.143 seconds.
Now, if you're looking to purchase the 03+ Cyan Edition, it's going to be sold exclusively in China. You'll probably need a lot of connections to bring this car over to our shores. But hey, if you do manage to import one legally, you'll have one hell of a neck-breaker.