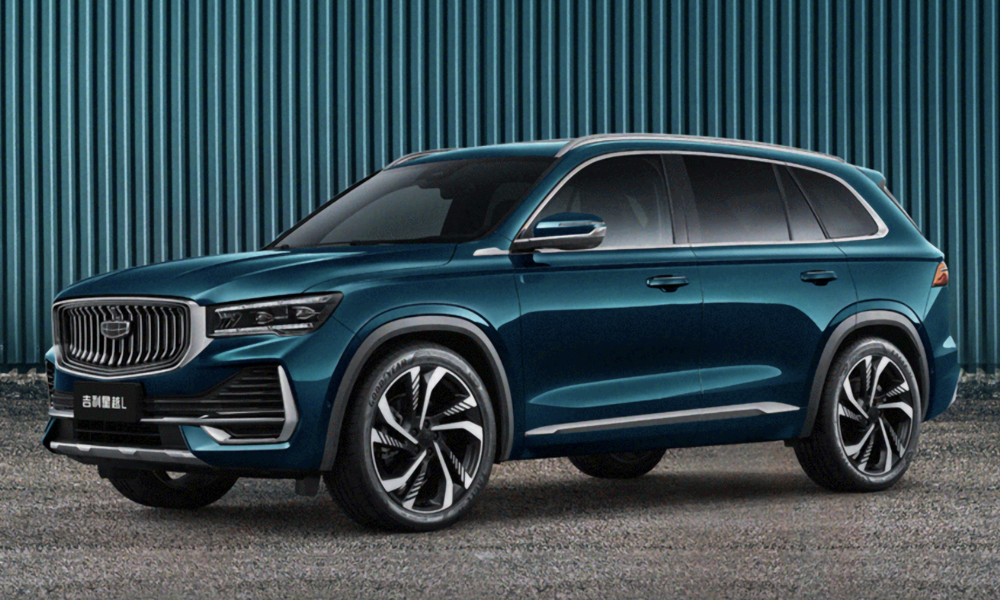 Remember the Geely KX11 that was teased back in January? Well, it finally has a name: Xingyue L. The automaker's social media accounts have just released previews of the new seven-seat SUV that's slated to be launched in the Chinese market sometime this year.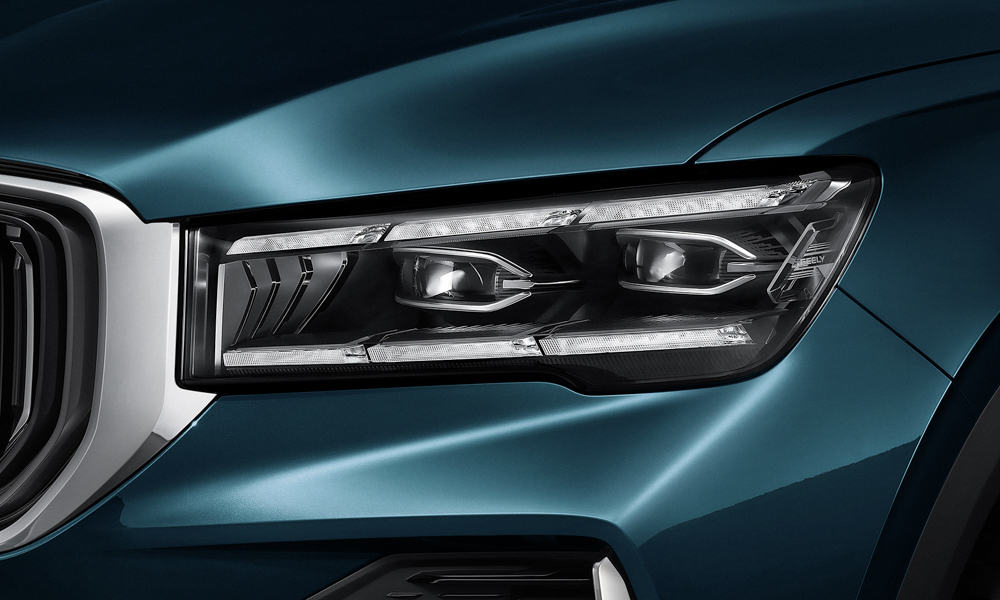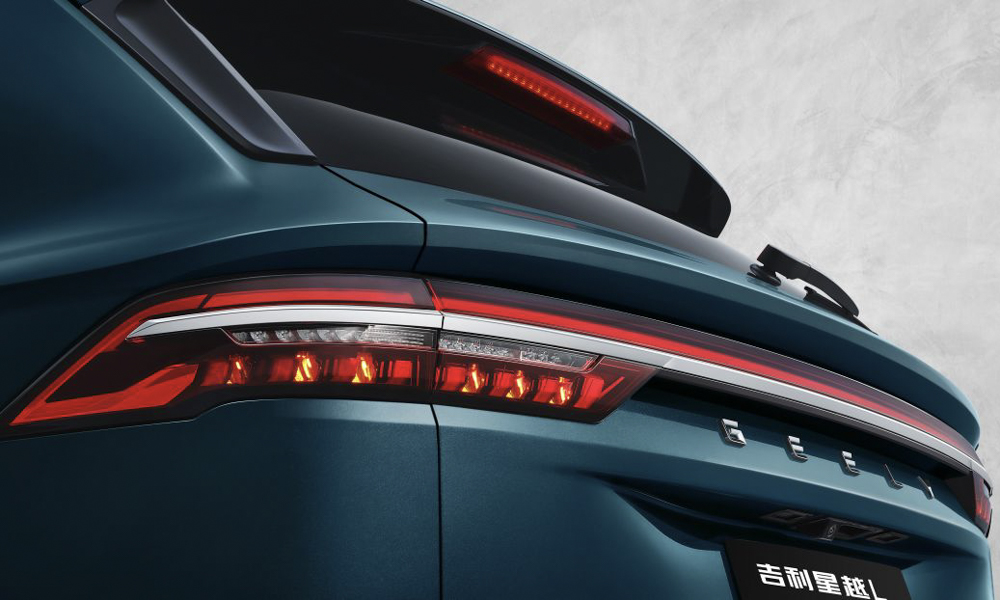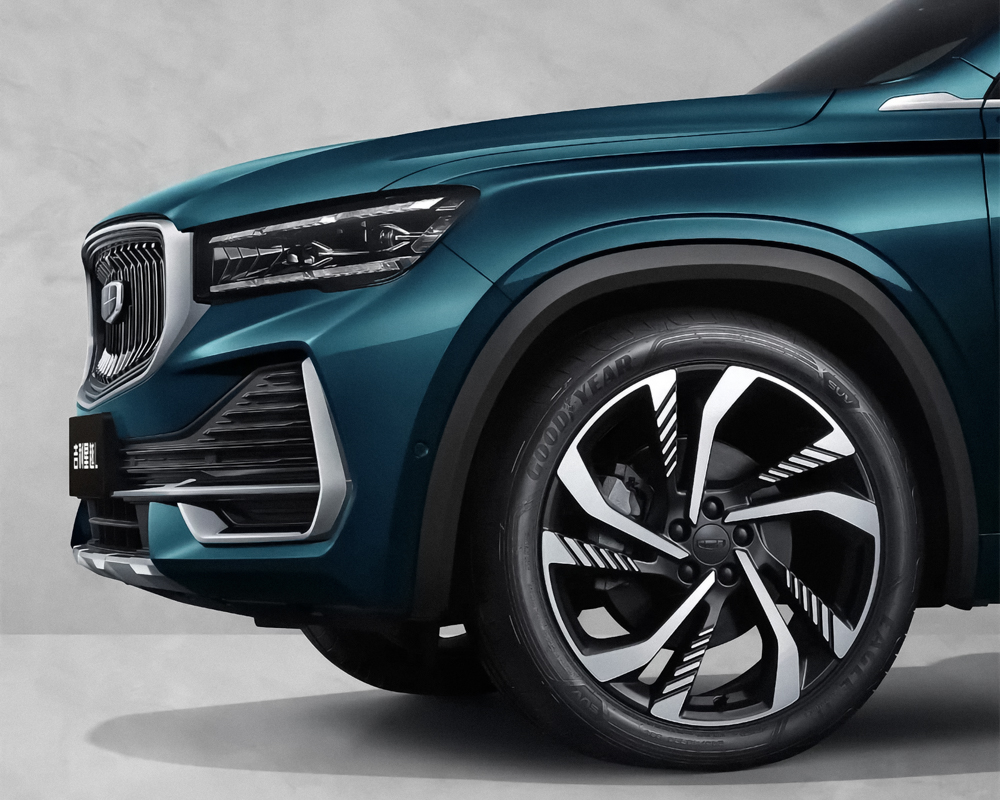 The Xingyue L is one of the larger SUVs from Geely, and it's quite a looker. The car's hero color is called "Cui Yu Blue," when roughly translated from the Chinese press release. This deep, lustrous shade of teal does bring out the best in the body's lines and creases.
The car's design straddles the line between luxurious and sporty, with some European styling influences and a few chrome bits. The slatted radiator grille looks like one of the largest ever fitted to a Geely. The Xingyue L rides on massive two-tone alloy wheels. Lastly, the sharp-looking taillamps converge into one lightbar (kind of like the Audi Q8).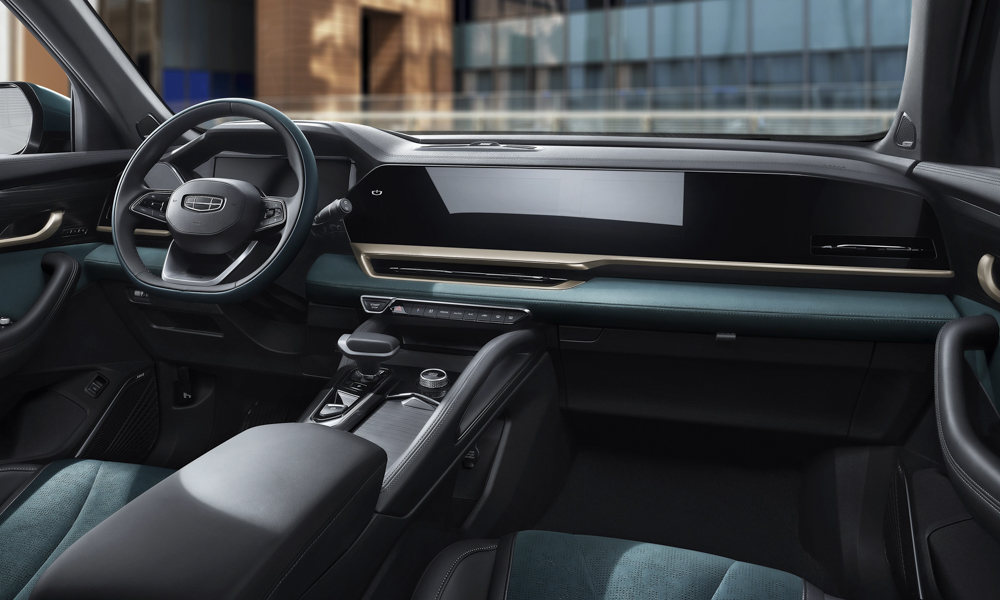 Not only does the Xingyue L look upscale on the outside, but the elegance extends to the interior as well. The same teal hue from the exterior makes its way onto the seats, matched with gold accents. Notice how the infotainment screen appears to occupy most of the dashboard. It's no Mercedes Hyperscreen, but it's exciting to see how Geely's implementation will look like.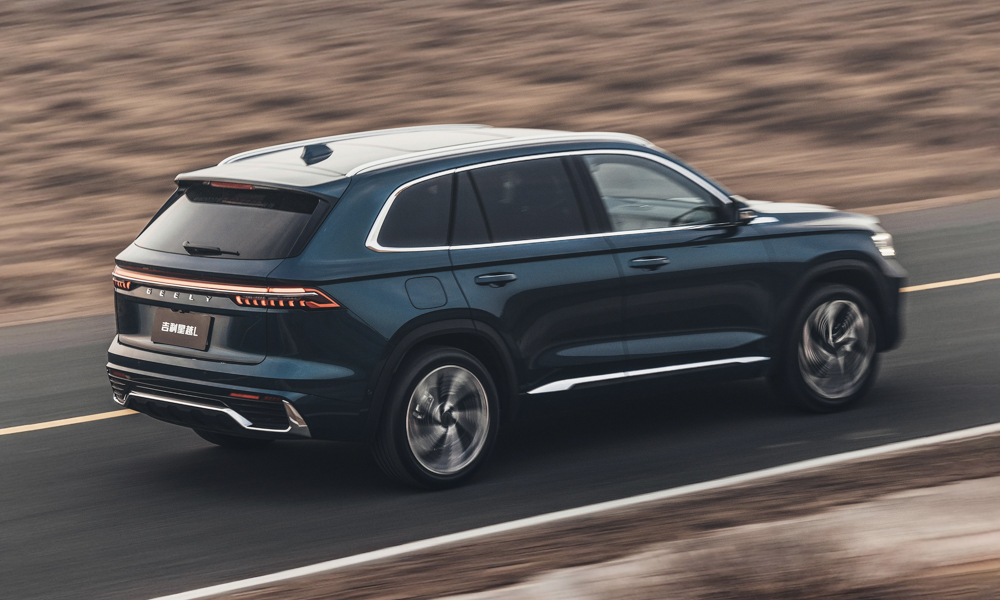 Performance details are still up in the air, but we know the Xingyue L rides on the Compact Modular Architecture platform that's shared between Volvo and Geely. It sits above the Haoyue (known locally as the Okavango) as the Chinese brand's premium seven-seat offering. Considering how well Geely has performed in the Philippine market, we hope to see the Xingyue L land on our shores.