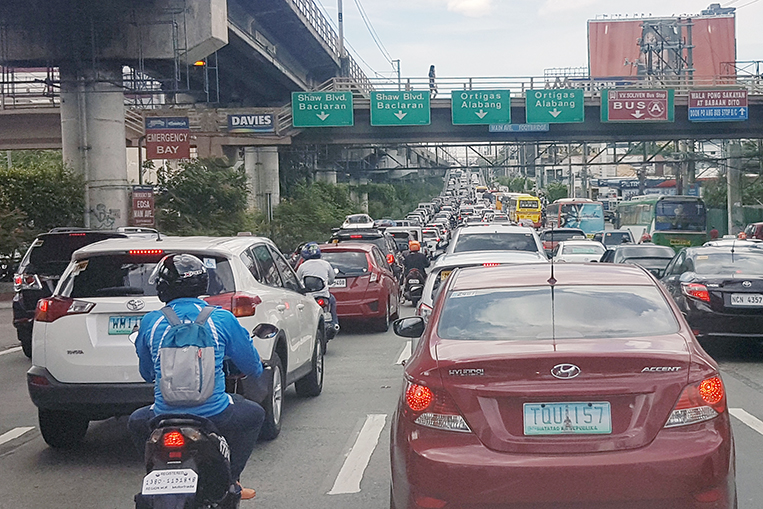 If you're not keeping abreast of the latest news about Metro Manila, you're probably wondering why you're now seeing a lot of traffic-related rants in your social-media feed. Well, that's because ongoing roadworks on South Luzon Expressway—particularly along the northbound half—are causing motor-vehicle traffic to grind to a halt. Which, in turn, is causing people to be late for school and work.
This morning, a reader sent us a photo of her exact location while crawling in bumper-to-bumper traffic on SLEX. She said she had left her home in Santa Rosa, Laguna, just before 6am and that, according to Waze, she would reach her office in Makati at around 10am. A four-hour drive, in other words.
This evening, the same person shared with us another picture—this time taken on the southbound half of SLEX as she made her way back home. It was to be a two-and-a-half-hour drive, as she had taken off from her place of work at 5:30pm and was set to arrive at her residence by 8pm (again, according to Waze). She simply wanted to tell us that, all in all, 6.5 hours of her life went down the drain today just like that.
So one guy did the math:
6.5 hours a day x 5 working days per week x 4 weeks x 12 months ÷ 24 hours = 65 days or more than 2 months in traffic in a year.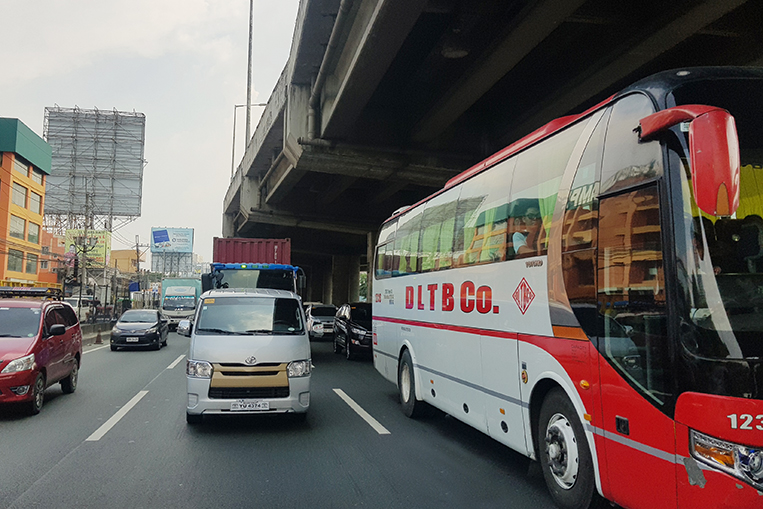 Imagine that: Two months of your life is vanishing into thin air every year while you're stuck in traffic—doing absolutely nothing but stare at another car's taillights. To think that some people have even longer traveling hours than the above example. That's time you could otherwise spend on useful, meaningful things. Like going on a long vacation with the family. Or working on a passion project. Or learning a new skill or language.
You have two choices: Just shrug it off and just accept this as the new norm, or man up and do something drastic to fix the problem (because no one else will).
You're losing two months of your life every year while stuck in traffic—doing absolutely nothing but stare at another car's taillights
Last weekend, we learned from our website programmer that he had moved from Cubao to Mandaluyong just so he could be nearer to his office in Ortigas Center. That meant moving in with three friends at a condominium unit, and paying P7,500 a month for his share of the rent. That's not a small amount for him, but the benefits far outweigh the cost. He told us that he now gets to work in 15 minutes (versus his previous one-way commute time of an hour and a half). And so, in one day, his total travel time is just 30 minutes—so much shorter than the three hours he had been throwing away daily before his change of residence. That's essentially taking back 2.5 hours per day or 12.5 hours per week or 50 hours per month. Technically speaking, he's buying back 50 hours of his life each month for just P7,500 (or even much lower, as he's also now able to save transportation money). Sounds like an excellent deal to us.
What are you willing to do to stop squandering precious hours on the road?