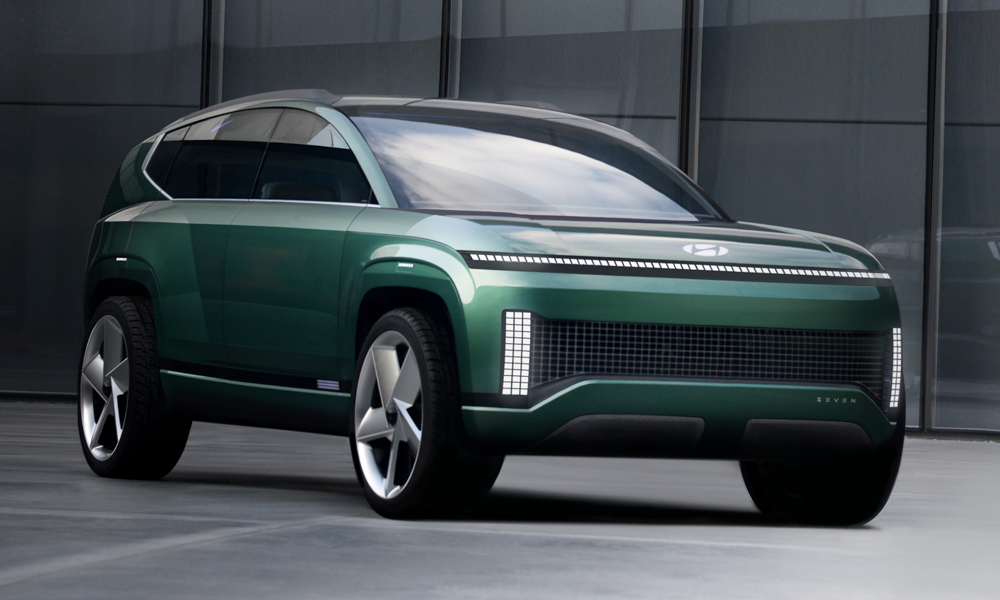 When a manufacturer unveils a concept car these days, more often than not, it's an electric one. Latest case in point is Hyundai. The Koreans have been on a bit of a roll with their great-looking and well-received electric models recently, and are looking to extend this success to the premium SUV segment.
Called the Seven, this huge SUEV (sport utility electric vehicle) aims to give us all a glimpse of the future of the brand and comes along as an inviting lounge on wheels that offers so much comfort and space, you wouldn't want to drive yourself anymore. Which is handy as it, almost predictably, comes packed with autonomous tech as well.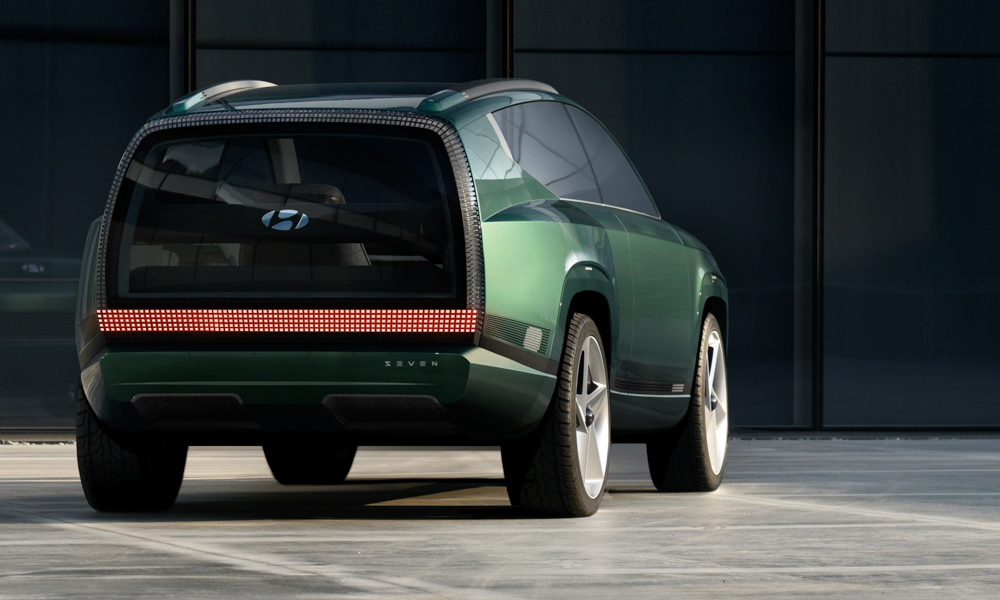 The fully electric Seven tries to hide its stately dimensions with a front that attempts to pass off as visually slim, and a streamlined roofline. But there's no denying that it cuts an imposing figure and continues the trend of house-sized SUVs into the electric age. Built on the firm's own Electric-Global Modular Platform, its wheelbase alone is 3.2m and the huge pillarless coach doors open up to reveal a space that is probably larger than many condo living rooms. The cabin is an interesting mix of traditional materials and futuristic touches, featuring recycled and renewable mineral plaster, bamboo wood and bio resin.
Perhaps in response to a certain virus, Hyundai is also putting a lot of emphasis on hygiene with this car, using copper and specially treated fabrics to give the seats antibacterial abilities and fitting a hygiene airflow system to keep cabin air healthy. There's even a UVC sterilization system that douses the interior in bacteria- and virus-killing light to keep things squeaky clean. The happy and healthy passengers can then fully focus on the amenities at hand, such as a built-in mini fridge, a shoe compartment, and a smart hub that controls various other in-car appliances such as a 27-inch fold-out screen integrated into a movable console.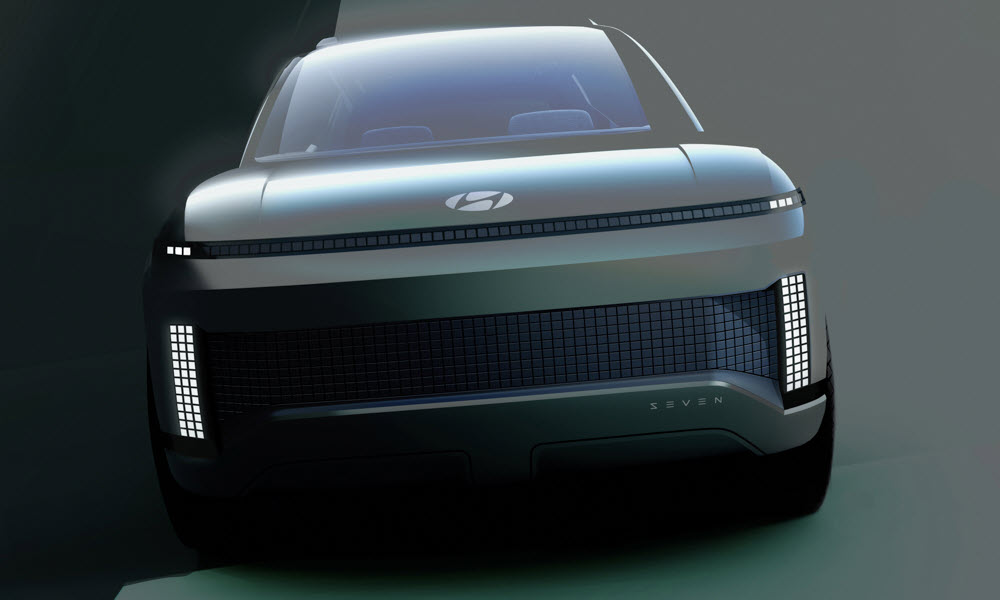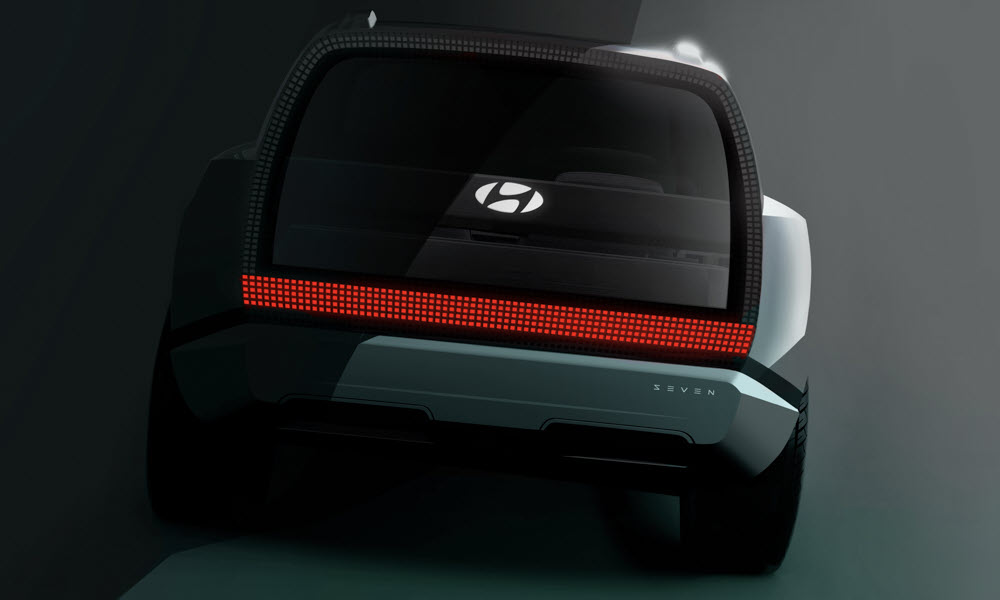 A huge 77-inch screen takes pride of place above the passengers, and mood lighting can create the right, well, mood. Those lucky enough to ride in this spaceship sit on the couch-style seating at the rear or the two swiveling lounge chairs at the front. There are a lot of things to discover in the cabin, but a steering wheel isn't one of them. Its functions have been taken over by a retractable control stick integrated into the driver's seat. The range of the Seven has been given as more than 480km, and the unknown-capacity battery pack can be recharged to 80% in as little as 20 minutes if a 350kW charger is used.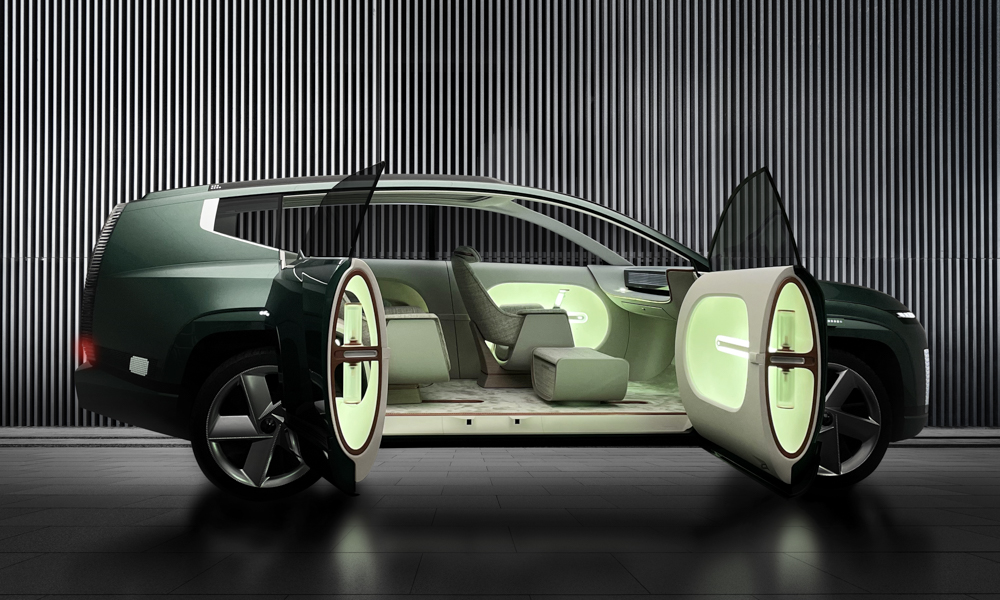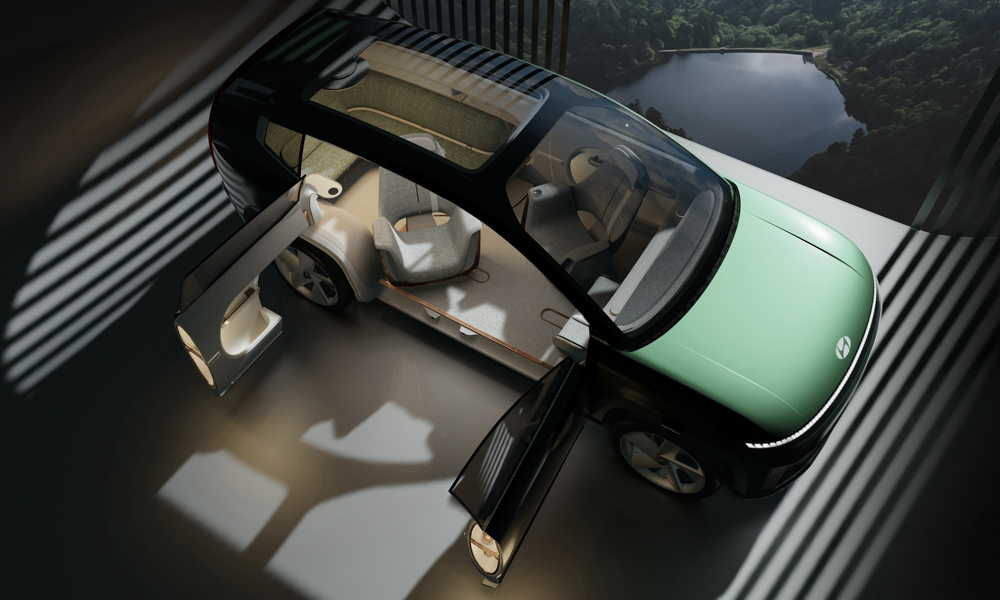 Clearly designed to be driven around in rather than being driven by a human driver, Hyundai's SUV of the future presents a look into a world that might not actually be too far away. The company is actively working on autonomous-driving tech and plenty of driver-assistance features are already being used in production cars. Soon, then, we can all take our living rooms onto the road, lie on the couch and enjoy a movie while the car worries about the stress of EDSA on a payday Friday. Somehow, that doesn't sound like a bad idea.