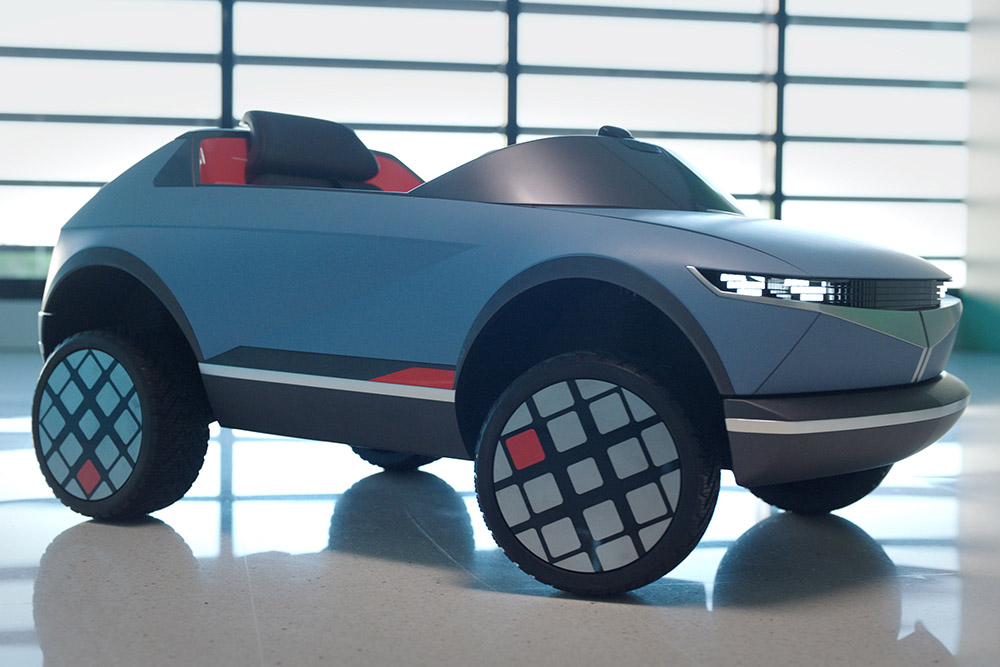 Hyundai has unveiled an electric vehicle aimed at "young customers." And by young, we don't mean teenagers—we're referring to children.
If you're unfamiliar with the design of this car, think of this as a mini version of Hyundai's 45 EV concept that was presented at the 2019 Frankfurt Motor Show. The real thing had a sleek, angular appearance with retro styling cues.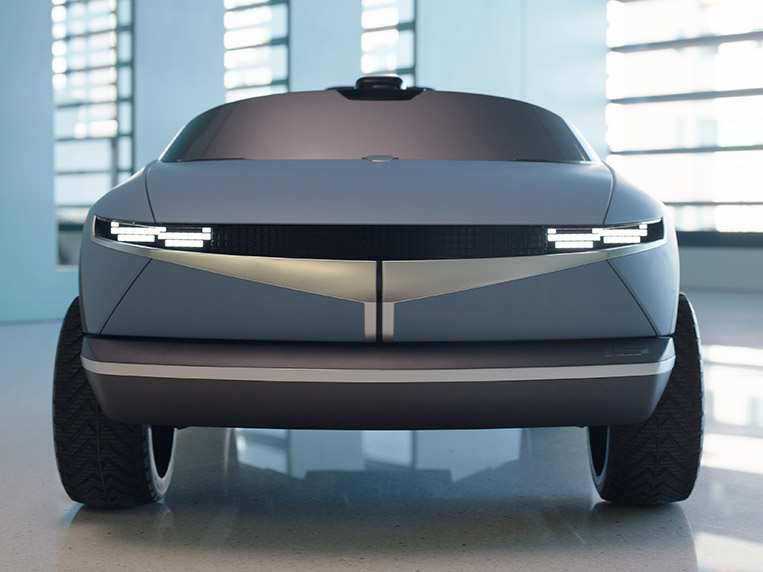 The Hyundai 45's "kinetic cube lamp" design language was miniaturized together with the "angular yet smooth" profile, topped off with a coat of the Korean automaker's signature Performance Blue color with orange accents. The car is obviously much smaller than production EVs, coming in at 1,380mm long, 810mm wide and 820mm tall.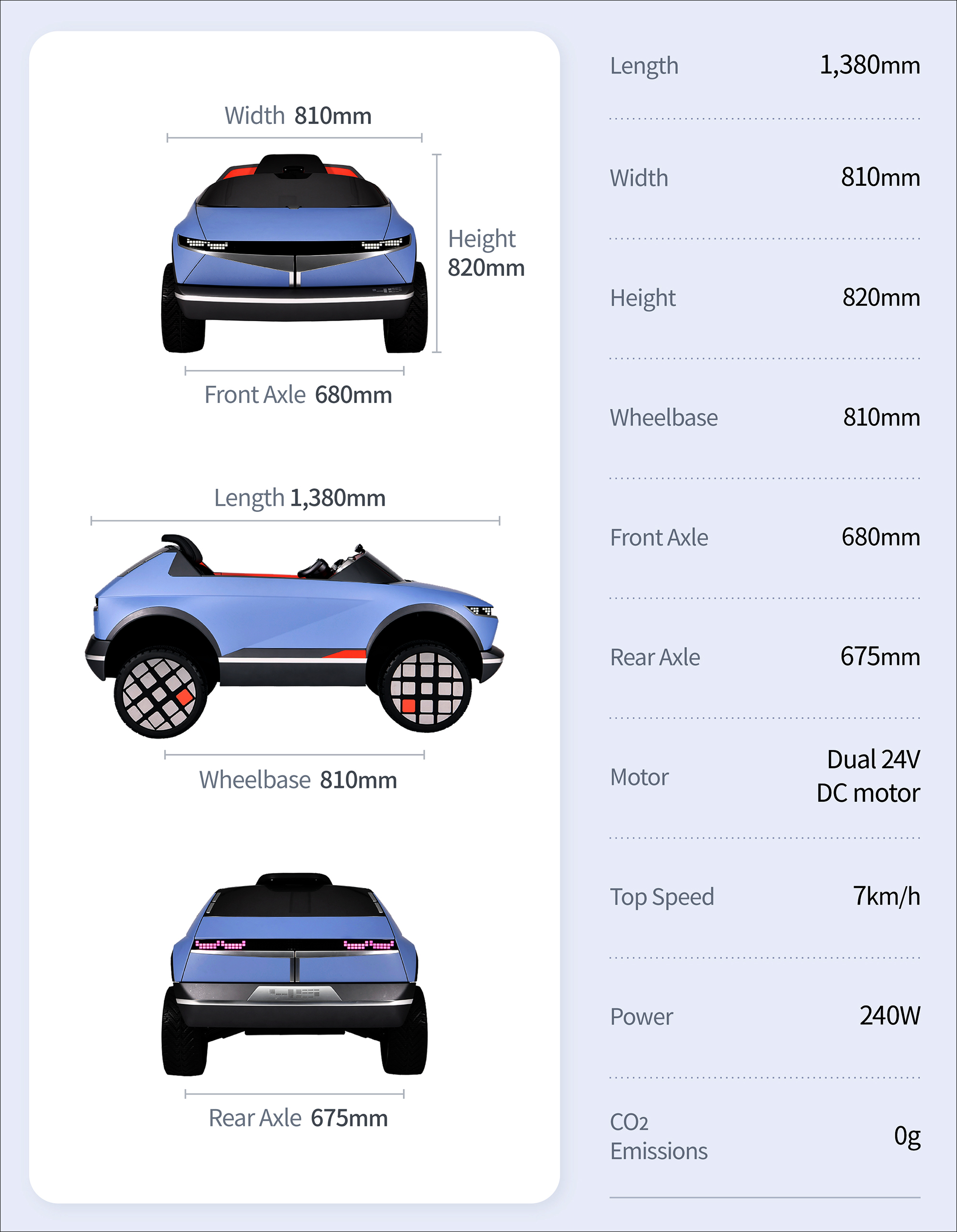 This petite frame is also constructed quite differently: Instead of being made out of aluminum or carbon fiber, the car is made out of wood, making it both innovative and eco-friendly. Needless to say, it's a cool way of teaching little ones the importance of caring for the environment.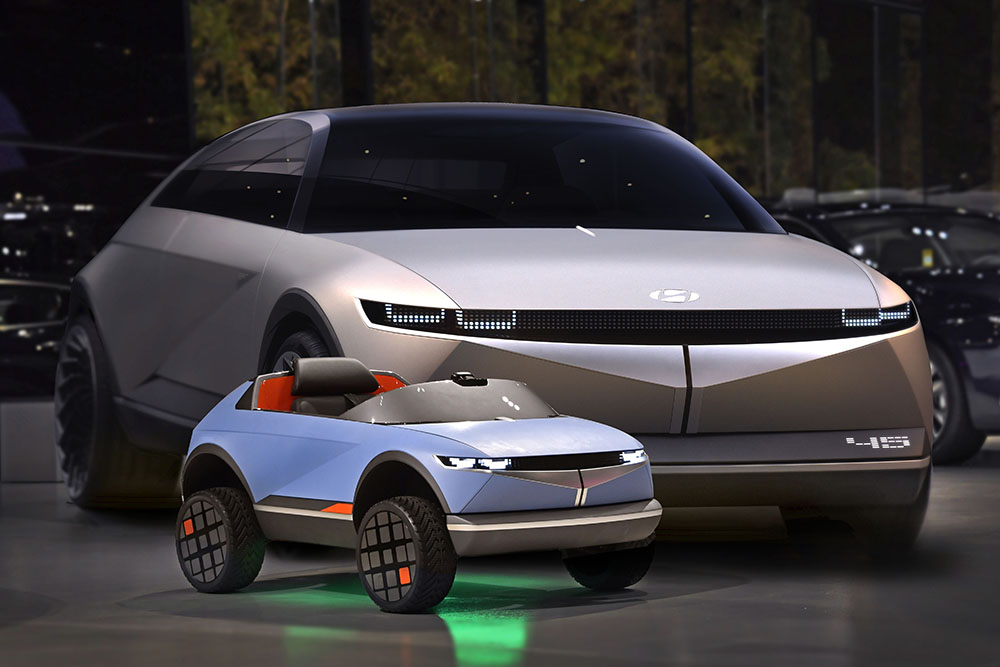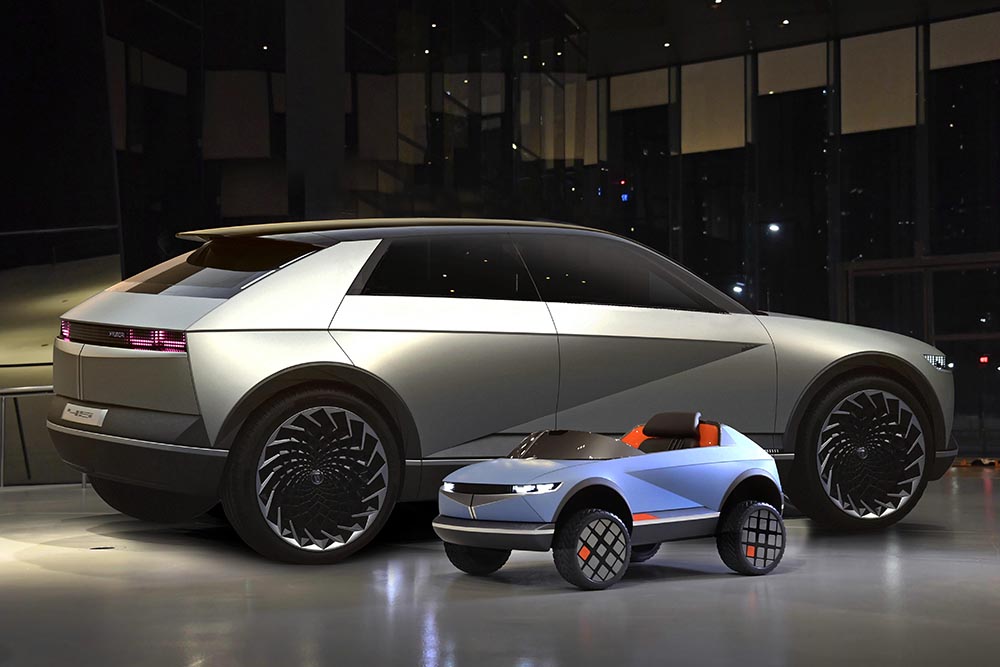 The mini EV is also capable of a top speed of 7km/h, which is made possible by two DC motors. There aren't any official figures yet for the car's range on a single charge, but Hyundai's Emotion Adaptive Vehicle Control technology aims to help the vehicle travel farther with the "driver's laughter."
Hyundai will soon reveal more details about this interesting EV for kids, including its name. Here's a suggestion: Brat. You're welcome.