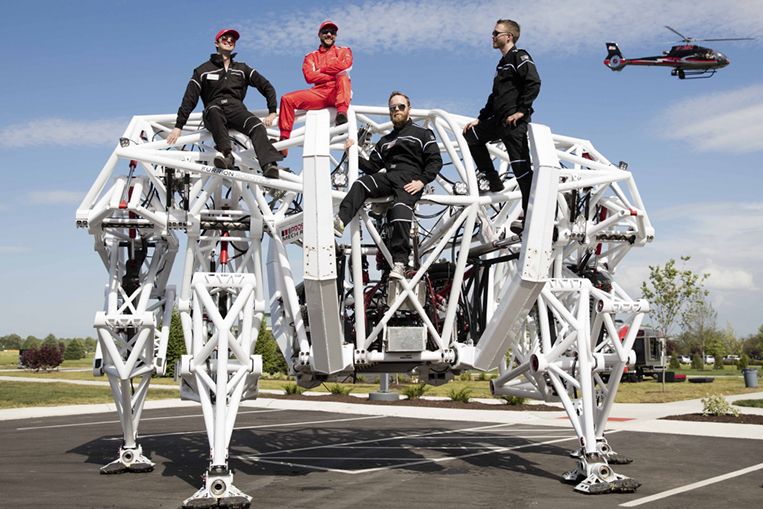 In recent years, it has become somewhat fashionable to launch new cars under the roof of the Consumer Electronics Show in Las Vegas, and while some manufacturers like Hyundai and Toyota have unveiled new concepts vehicles during this year's event, it's a machine without any wheels that has really gotten our attention. Called the Prosthesis, this crazy-looking contraption was developed by Furrion, a US-based company better known for its high-end home appliances rather than giant battle machines.
Seemingly wanting to diversify away from boring ovens and dreary dishwashers, engineers at Furrion actually started developing the Prosthesis around a decade ago and already showed off an earlier version at last year's CES. But it is only now that the machine is really able to move—a huge leap from being just a static display. While it may look like a huge robot, the correct term for it is actually "exoskeleton," as the giant mechanical monster is operated by a human sitting in a cockpit at the center of its body.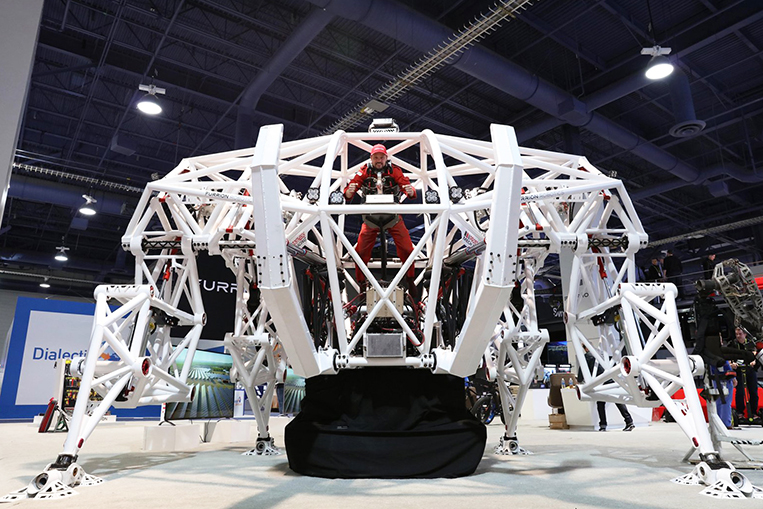 Weighing around 3.8 tons and standing more than 4.5m tall, the Prosthesis is battery-powered and can reach speeds of up to 30km/h, all while relying on the human operating it for steering input and coordination. Unlike a robot, this extraordinary invention does not depend on sophisticated stabilizers or software tricks to keep it steady. Instead, it simply acts as an extension of the user's extremities and amplifies whatever movements the pilot is inputting via the controls. If you have the hand-eye coordination of a drunk squirrel, this machine is probably not for you.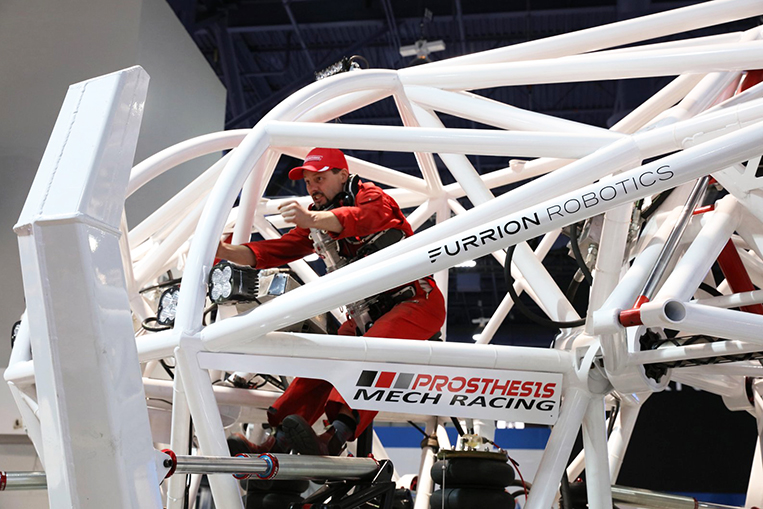 The question of who such a machine might actually be for has been answered by the company, as Furrion has unveiled plans for what it calls the "X1 Mech Racing League," a series of events that would see these bionic beasts compete against each other in some way. A promotional video released by the company is certainly trying to create the impression that this could be an exciting affair, but the fact that the prototype is still rather slow on its feet may leave spectators disappointed (at least for now). As the machine is a prototype and development is still ongoing, we do have hopes that, one day in the near future, mechanized racing might become a real thing and kick Formula 1's dull ass.
Watch the video and start reliving your Daimos (if you're a tito) or Gipsy Danger (if you're a millennial) fantasies.
The ultimate toy for the big boys