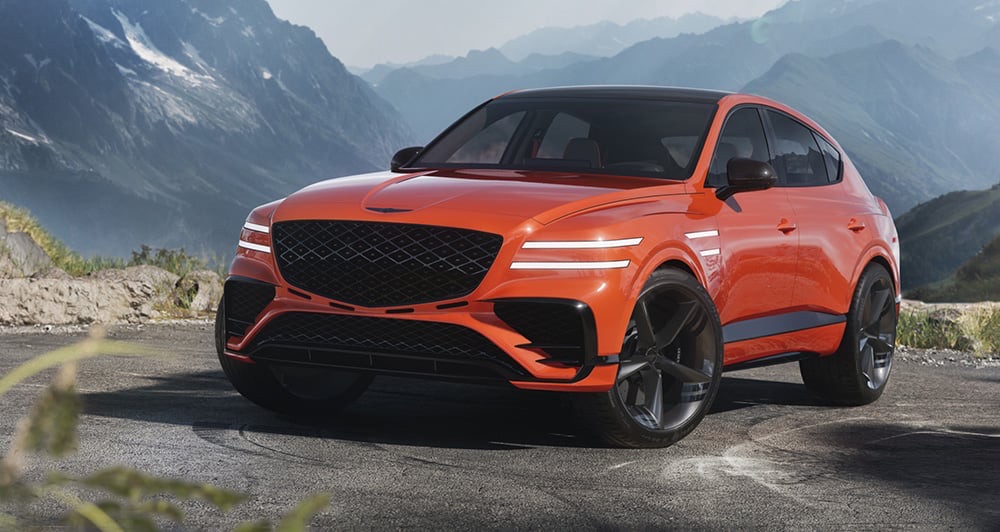 Genesis Motor has been on a roll showcasing its reason to stay in the luxury market with gorgeous models rolling off the Ulsan plant, and concept vehicles that have wowed car showgoers and keyboard critics alike. This time, the Korean luxury marque is showing its entry into the performance sector with an unlikely but understandable choice.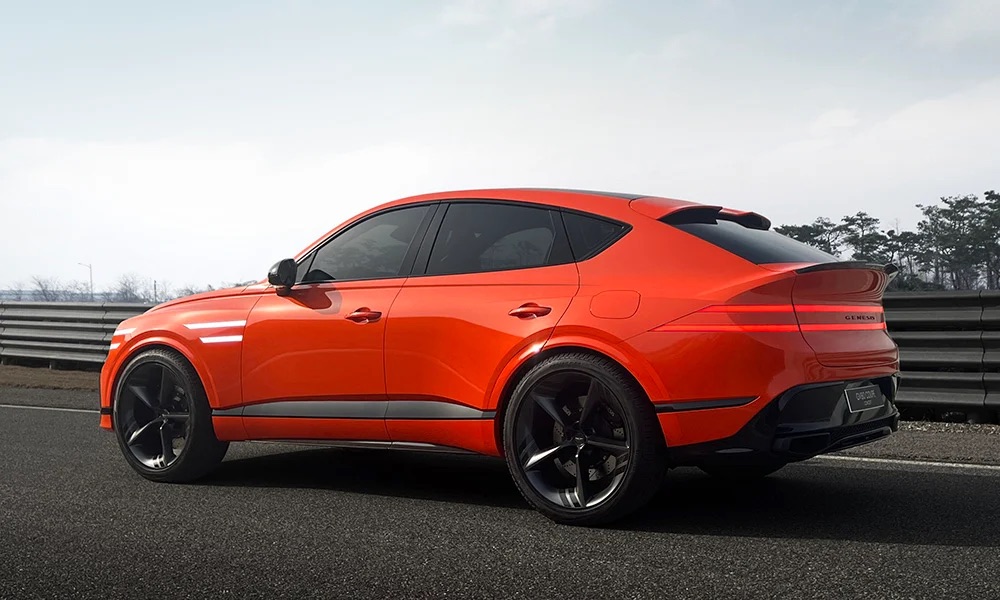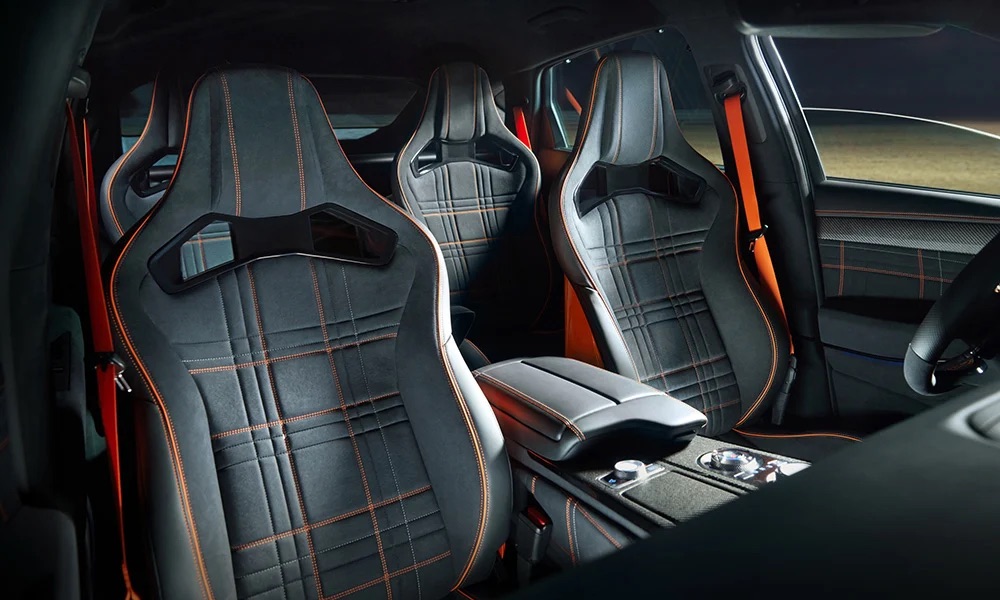 Unveiled at the Genesis House in New York, the GV80 Coupe Concept is yet another teaser from the brand to develop high-performance vehicles in its lineup. With a design led by chief creative officer Luc Donckerwolke, the now-iconic Two Lines look that combines the styling of the current GV80 and cues from the X Speedium Coupe Concept.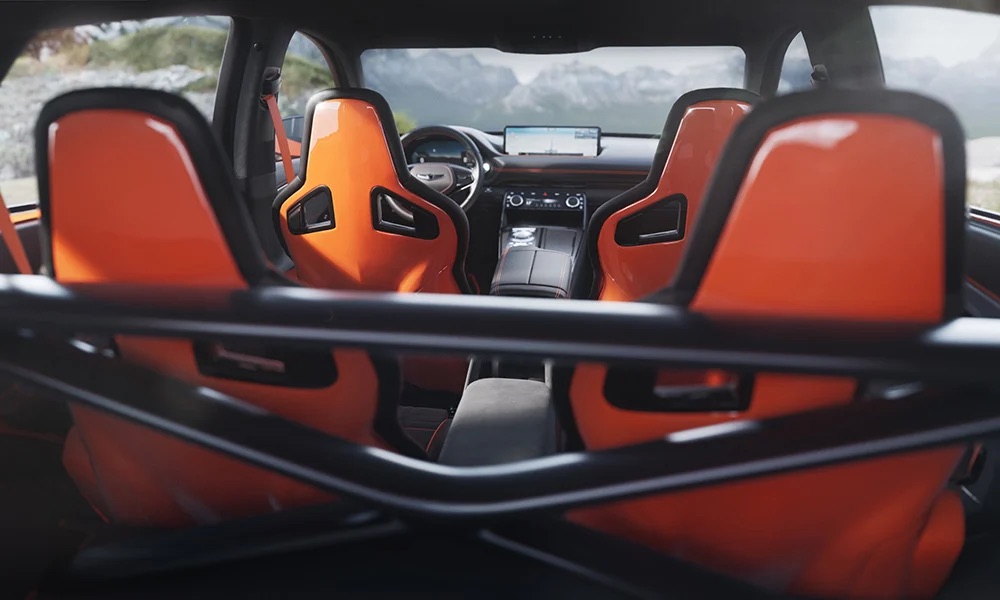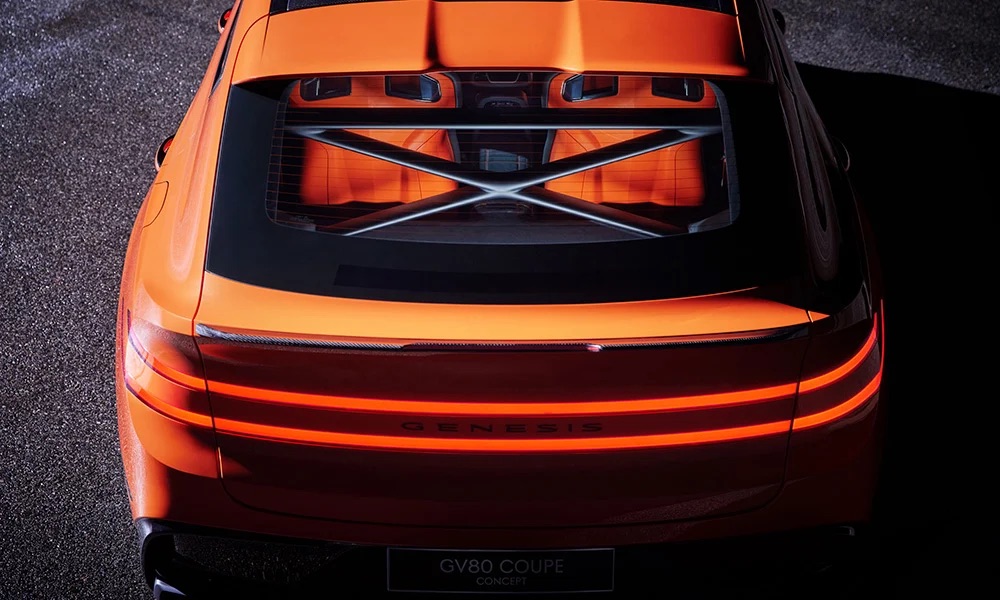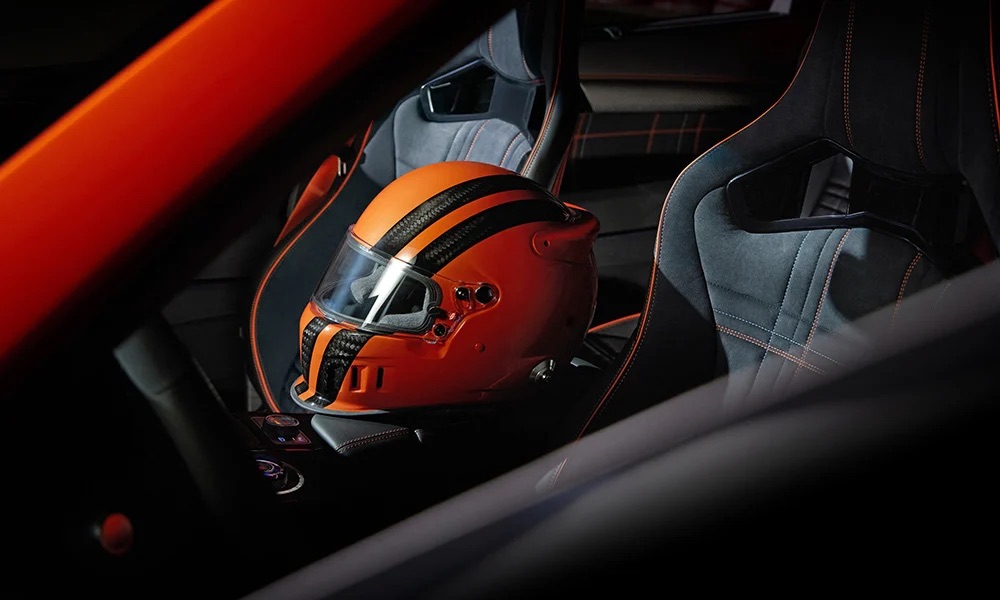 Instead of the conventional seating arrangement, four individual bucket seats encompass the interior, made with Nappa and suede leather, separated by a dividing center console stretching from front to rear.
Behind the back seats is a G-Matrix chassis brace for additional structural rigidity, which wouldn't do much for a concept car, hence it's only for show. Finally, the cherry on top is a carbon-fiber roof with an inset style that sculpts with a sporty rear wing.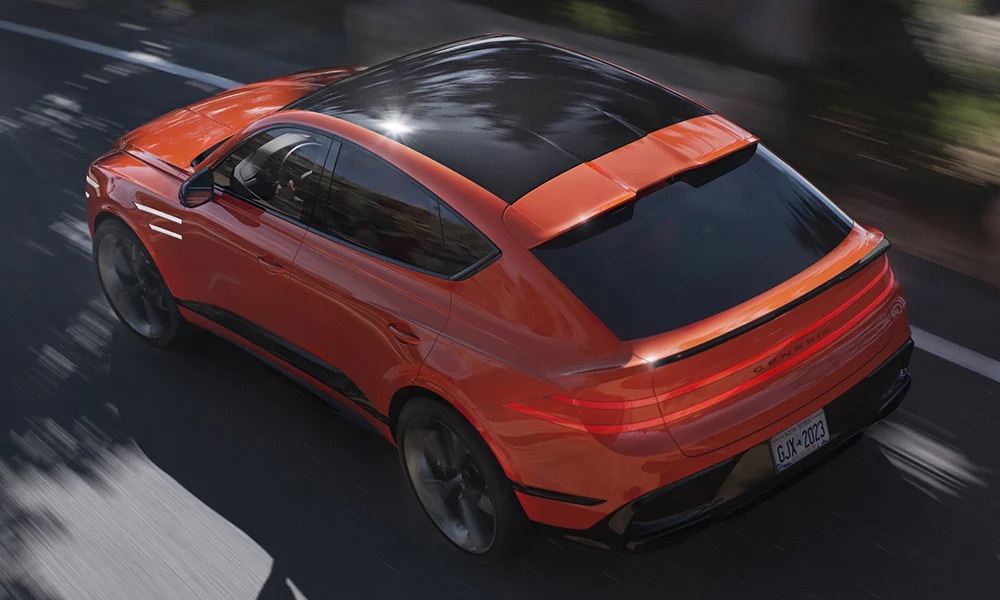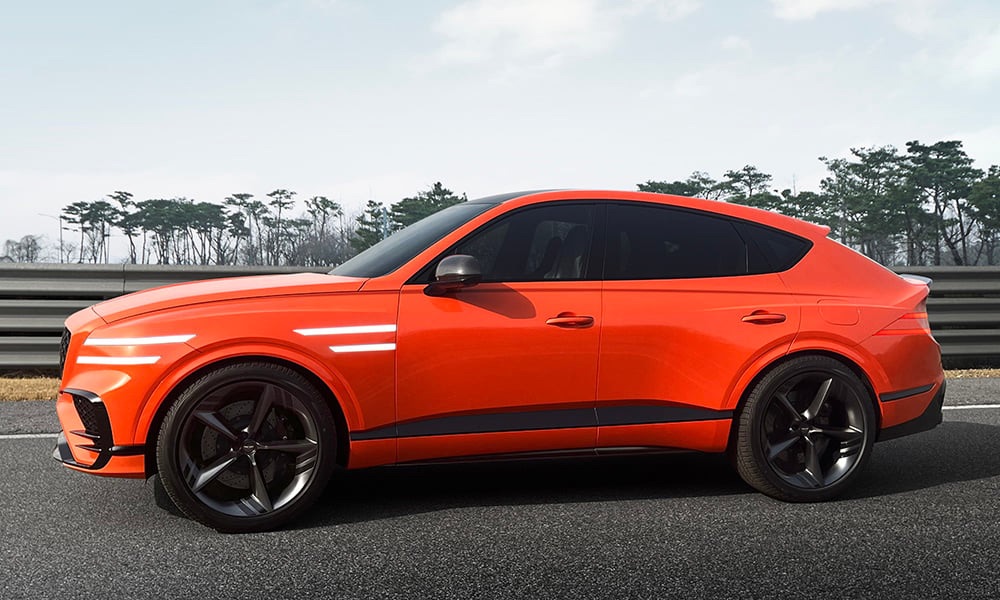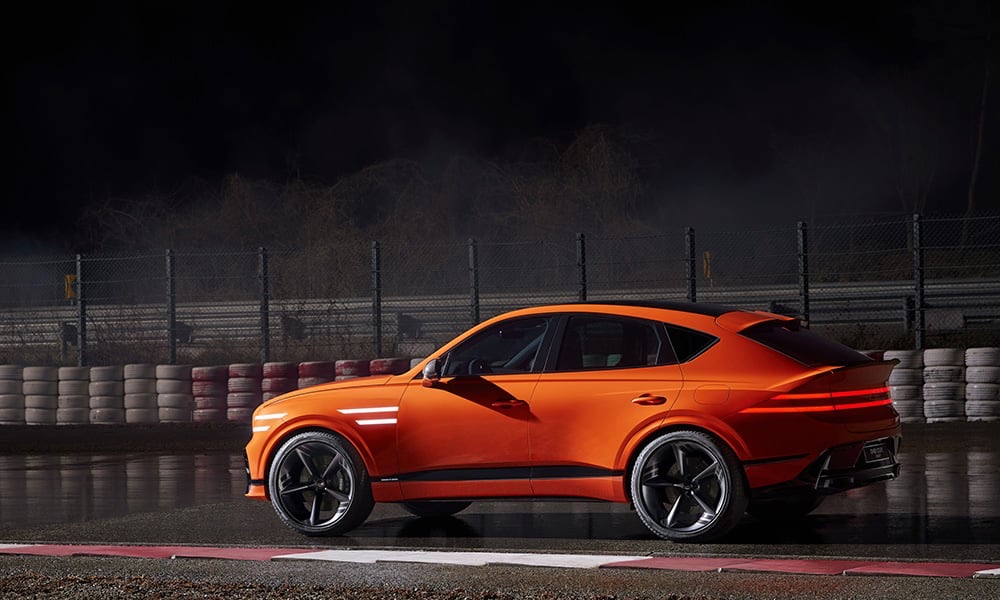 While it is most likely that this body style in this race-prepped concept won't reach the production line, we wouldn't be surprised to hear that Genesis may bring the GV80 Coupe into production to compete against the likes of the Porsche Cayenne Coupe, the Mercedes-Benz GLE Coupe, and the BMW X6.