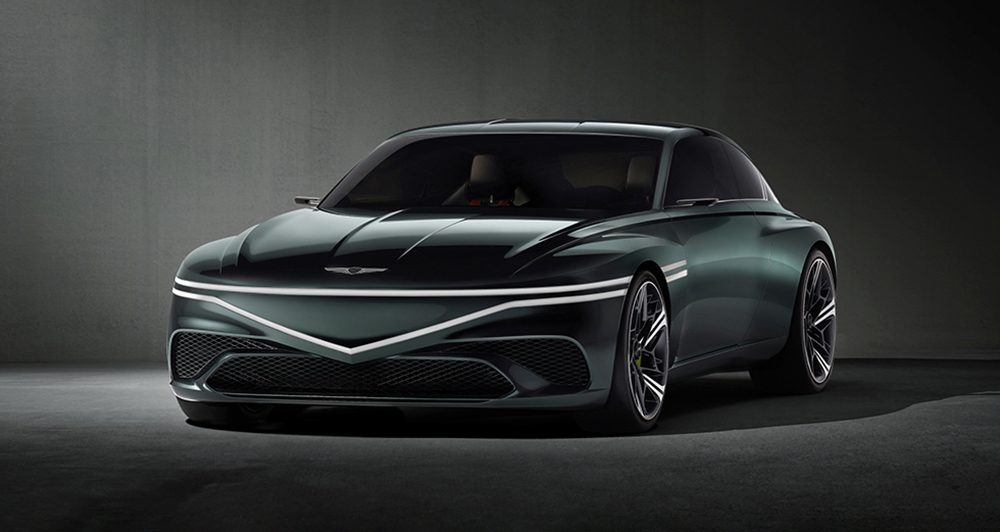 In the land of luxury vehicles, Genesis is a brand that's quickly rising up the ranks and catching the attention of many with its distinctive designs. We've seen the South Korean premium brand spit out some truly gorgeous designs, so we're always looking forward to the marque's next concept car.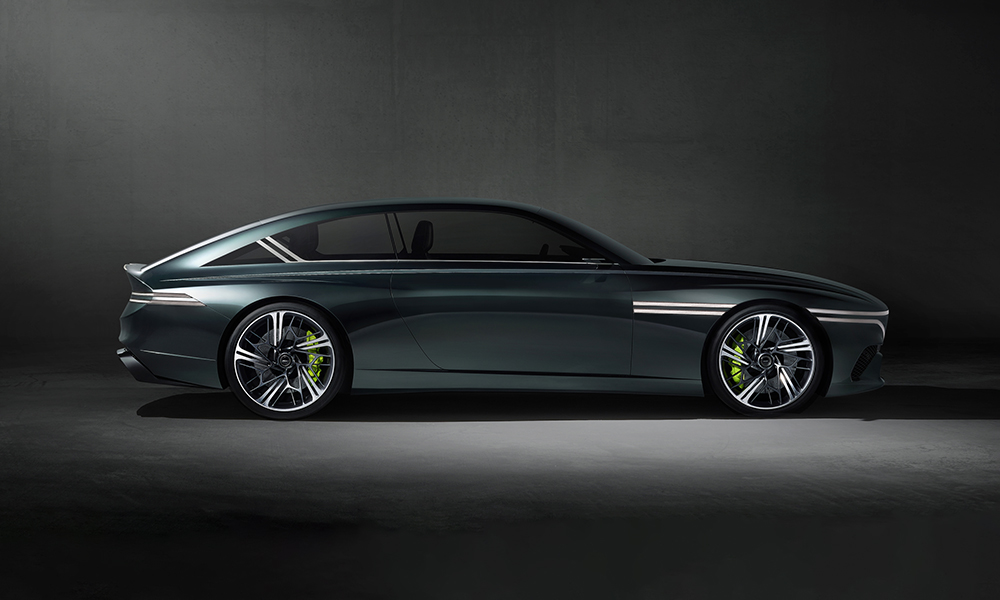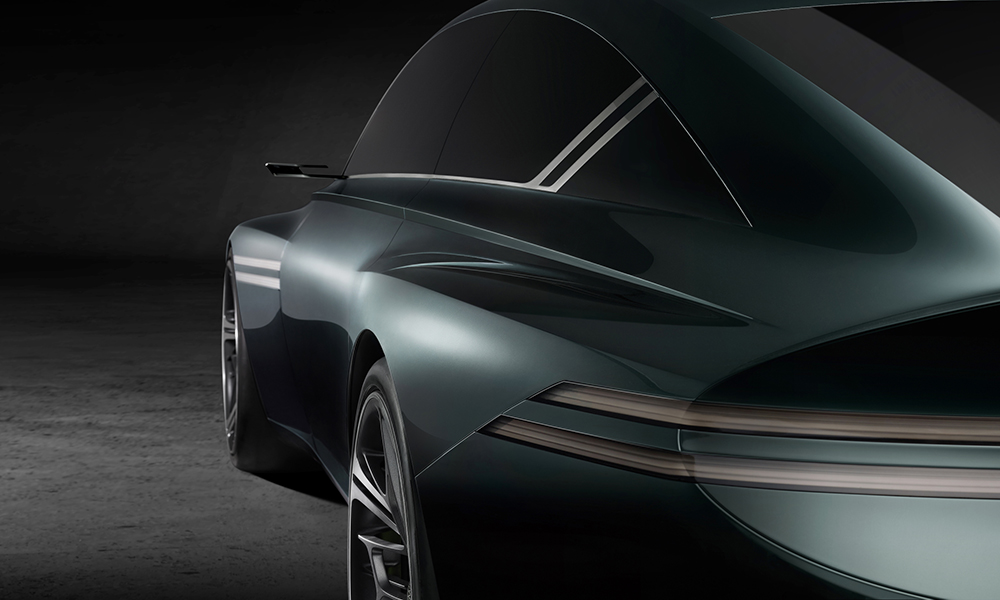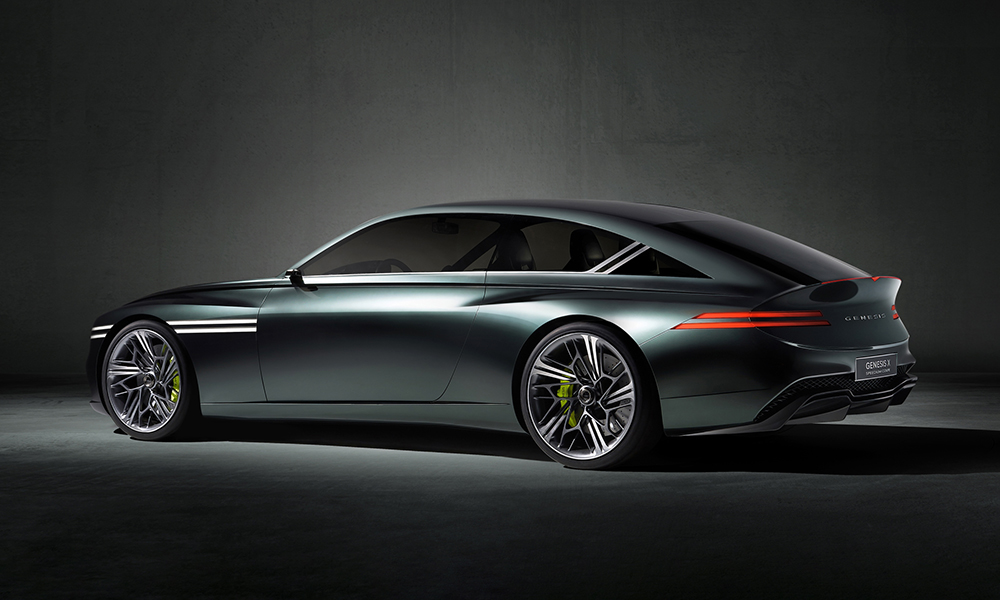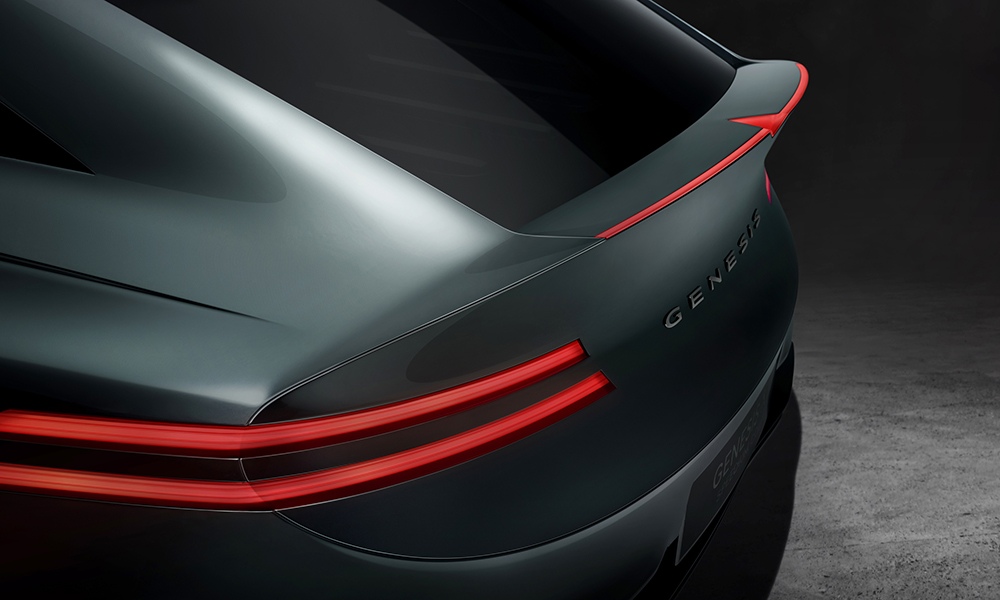 This is the Genesis X Speedium Coupe, and it represents the newest iteration of the company's "Athletic Elegance" design language for the "era of electrification."
While this does look incredibly similar to the Genesis X Concept (considering this was inspired by a freestyle design exercise based on the concept), it streamlines the entire car on the principle of reductive design (or less is more) for a distinctly elegant appearance.
For one, the signature "Crest Grille" has turned into an outline, thanks to the "Two Lines" headlights that span until the front fenders. After all, with no engine to cool, EVs don't need massive grilles at this point. On the other hand, the wheels grow a couple of extra spokes, and the "anti-wedge" design extends the entire hourglass shape of the car into a fastback profile.
You can see the two-lines motif extend into the B-pillars and V-shaped taillights, where a portion of the rear spoiler also lights up as part of the rear light signature (because lightbars are so passé).
The car is finished in an emerald green shade called "Inje Green," which draws inspiration from the region of, well, Inje, where a mountainous landscape surrounds a racetrack (called the Inje Speedium).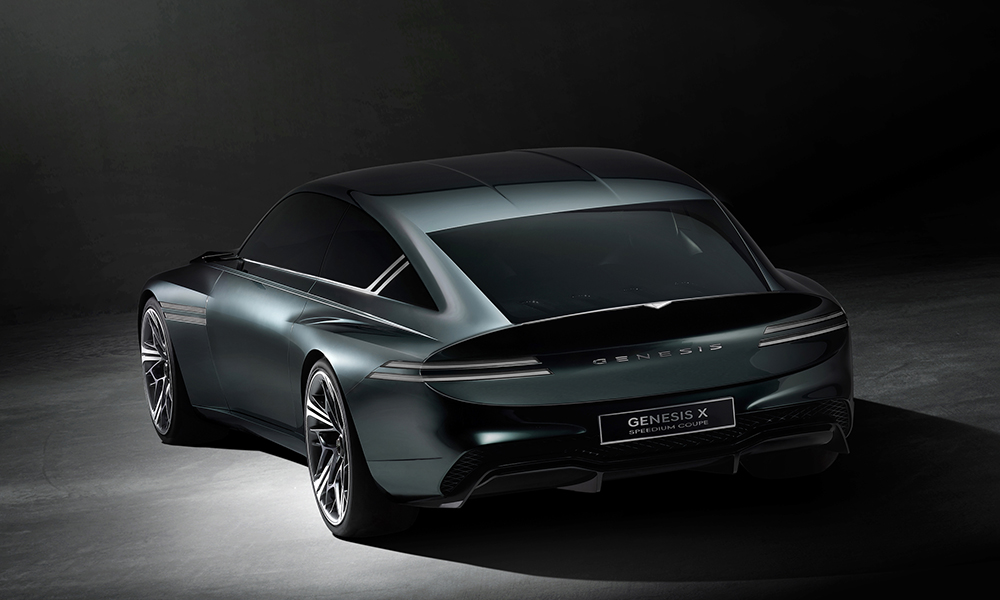 Of course, this is a concept that will showcase how future Genesis EVs will look like. It plans to become an all-electric brand with six models by 2030. In fact, it will be producing the Electrified GV70 SUV in its manufacturing facility in Montgomery, Alabama, starting in December.
While this is great for the brand's push for EVs in North America, we're hoping that we'll see the brand penetrate the Philippine market. Because why not?