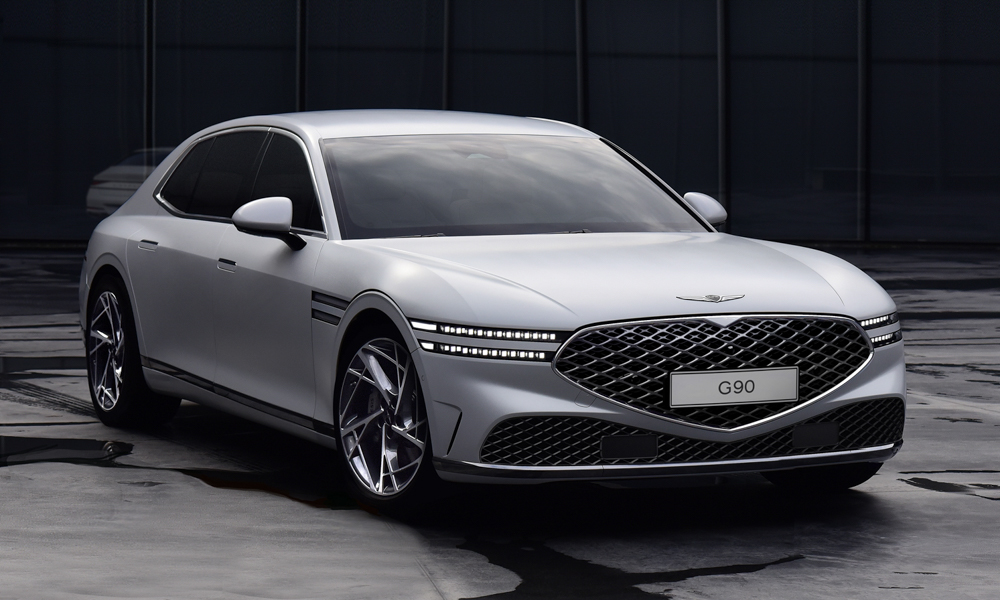 Full-size executive sedans are often considered as the flag bearers of a luxury marque. For example, there's the Mercedes-Benz S-Class, the BMW 7-Series, or the Audi A8, to name a few. While these vehicles are normally the domain of European automakers, Asia does have a few worthy contenders.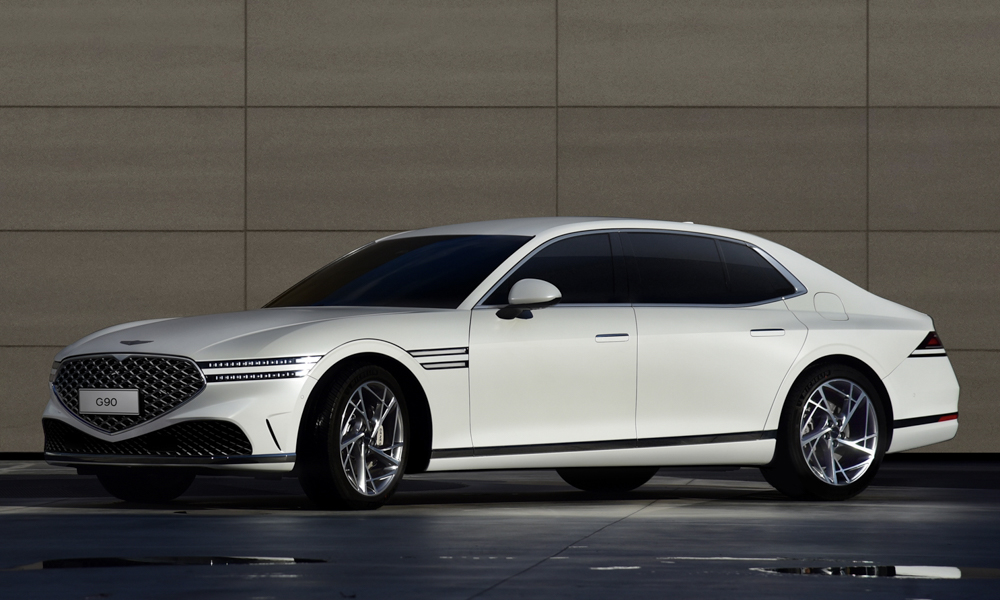 Genesis is one of them. While it still doesn't possess the same brand cache as the others, it sure can make some damn impressive vehicles. The first generation of the G90, its flagship model, was impressive and offered a similar experience to its competitors. But the latest iteration of the vehicle seems to carve out its own identity on looks alone.
Which is a great thing, because the company hasn't released any details on the interior or powertrain choices. But just like its other products, we will likely see an electrified version of this car down the line.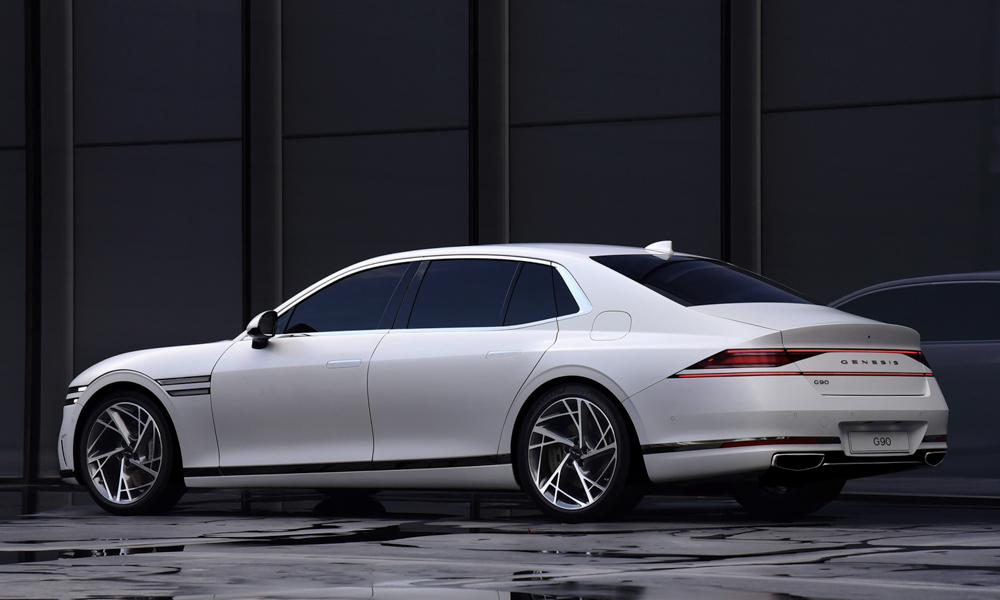 The new design demands a lot of road presence. There's a large, 3D-effect crest grille up front, and the thinnest iteration of Genesis' "Two-Line" headlight design which extends all the way to the front fender. Lines are made cleaner and sharper, and the G90 gets more defined fender flares toward the back. There, you'll see a slightly more aggressive version of the "Two-Line" theme rounding up the rear.
Interestingly, the Genesis G90 trades its "wire-style" wheels for two new designs: a very edgy and striking multi-spoke rim, and a classy and conservative monoblock wheel.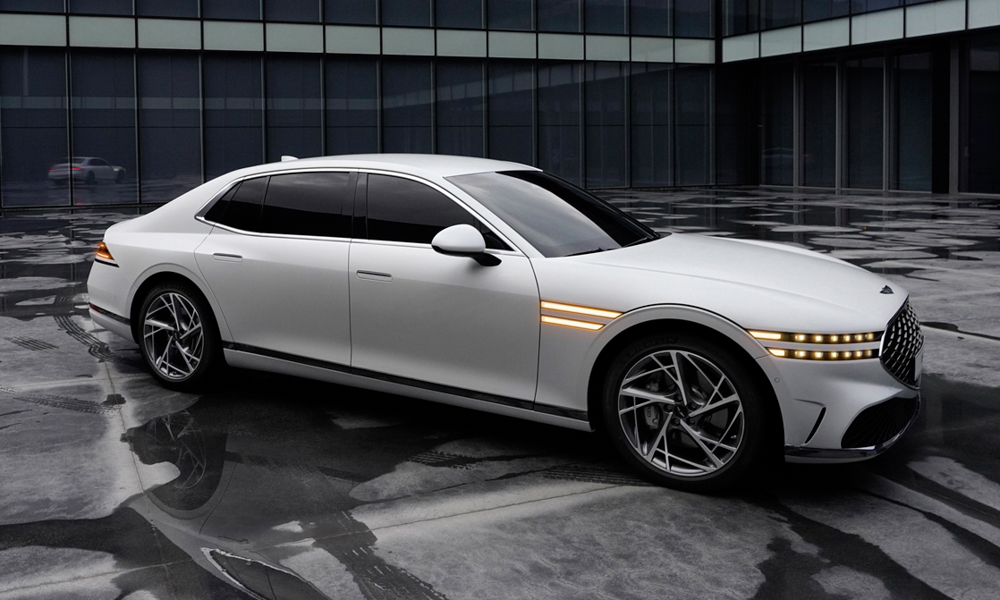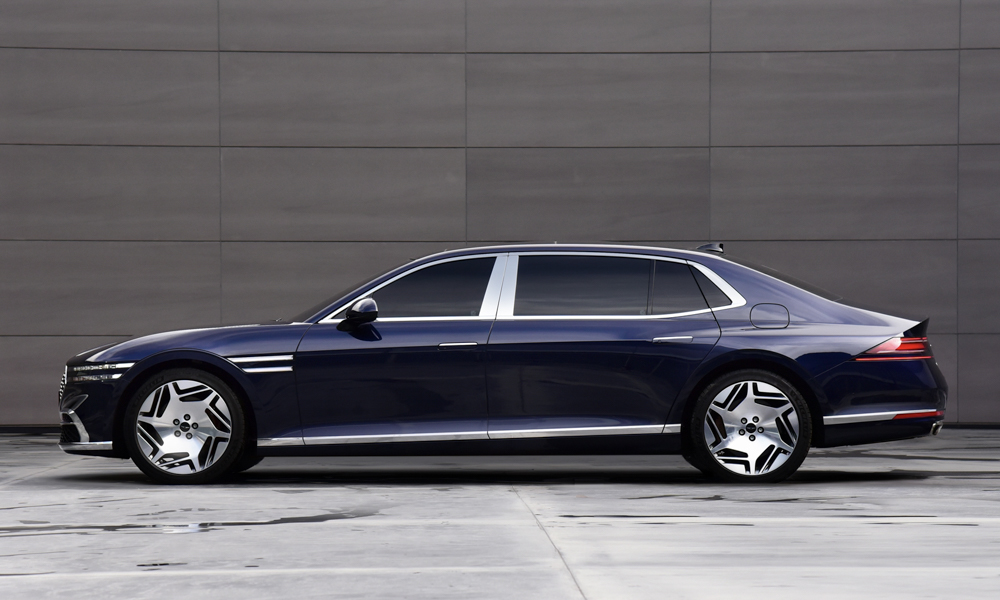 More information will be revealed at a later date, but we can already envision the wealthy clientele of a vehicle like this getting their checkbooks ready. If anything, we wouldn't be surprised to see this appear in K-drama series pretty soon, possibly being the vehicle of choice of a company CEO or a mafia boss.