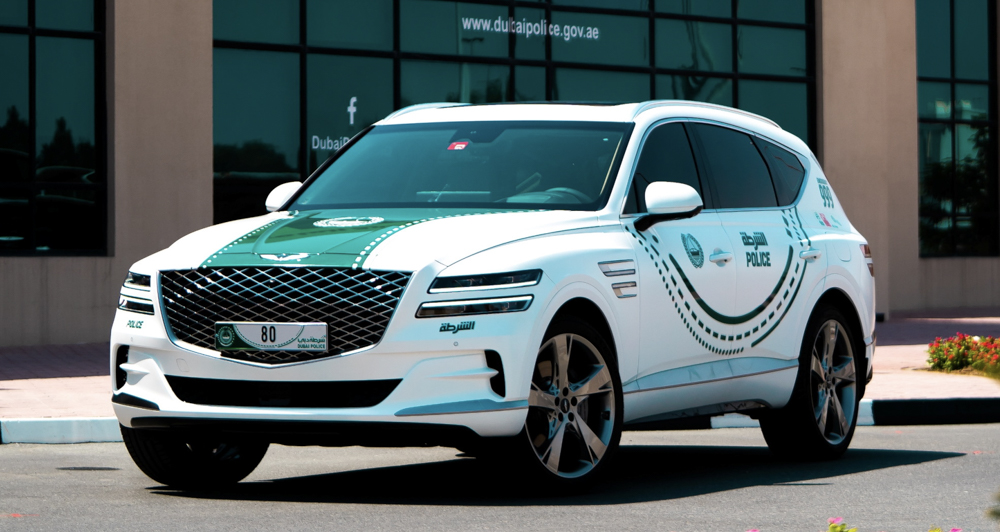 Dubai's police force is a sight to behold, with a vehicle lineup matched only by the likes of the law-enforcement units from such video games as Need For Speed. Part of the Emirati city's impressive fleet of patrol cars include the Bugatti Veyron and the Aston Martin One-77, as well as a couple of hoverbikes.
So, we know that Dubai's cops are capable of catching almost any speeder. But once the offenders get arrested, what are they going to ride to the station? We're pretty sure that the bad guys won't be placed in the supercars that apprehended them. The city is always looking for new additions to its police fleet to deal with various situations, and Genesis (Hyundai's luxury brand) took the opportunity to supply vehicles.
Working with the exclusive distributor of Genesis in the UAE, Juma Al Majid Establishment, the Dubai Police Force has added the GV80 SUV to its stable of cars.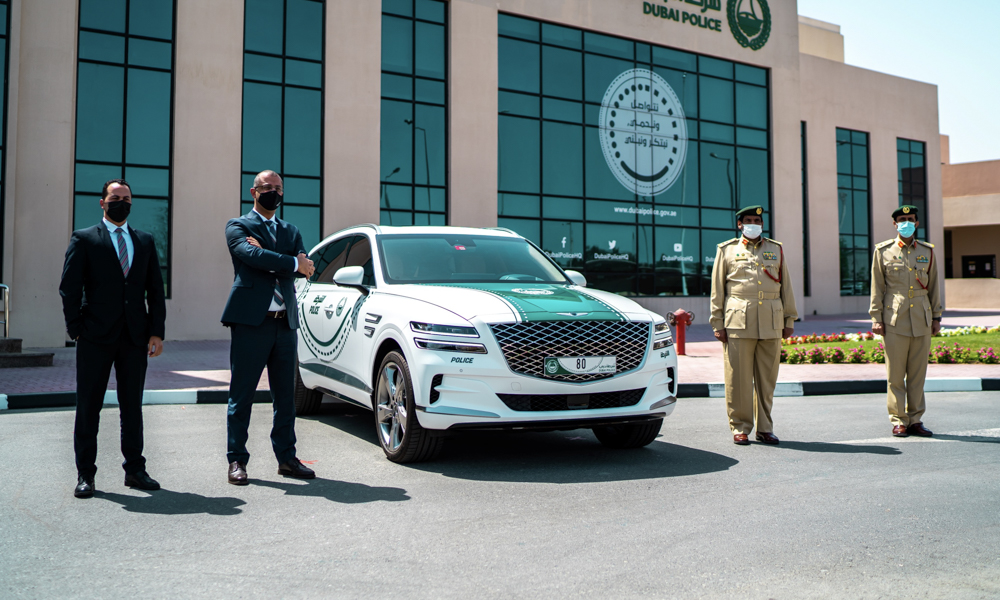 "We take pride in partnering with Dubai Police in various initiatives that aim at spreading awareness among all segments of society on traffic safety," said Suliman ALZaben, director of Genesis UAE. "We hope that the high-tech Genesis GV80 contributes to facilitate Dubai Police's operations and provide various services to the public."
This luxury midsize SUV from Korea comes with either a 300hp turbocharged in-line-four engine or a 375hp 3.5-liter twin-turbo V6. The car seems pretty dull compared to the rest of the exotics in the police force's fleet, but the personnel who will patrol the streets of Dubai in the GV80 will likely be pleased with the ride. Heck, the car will probably make the trip to the slammers a lot more enjoyable, too.