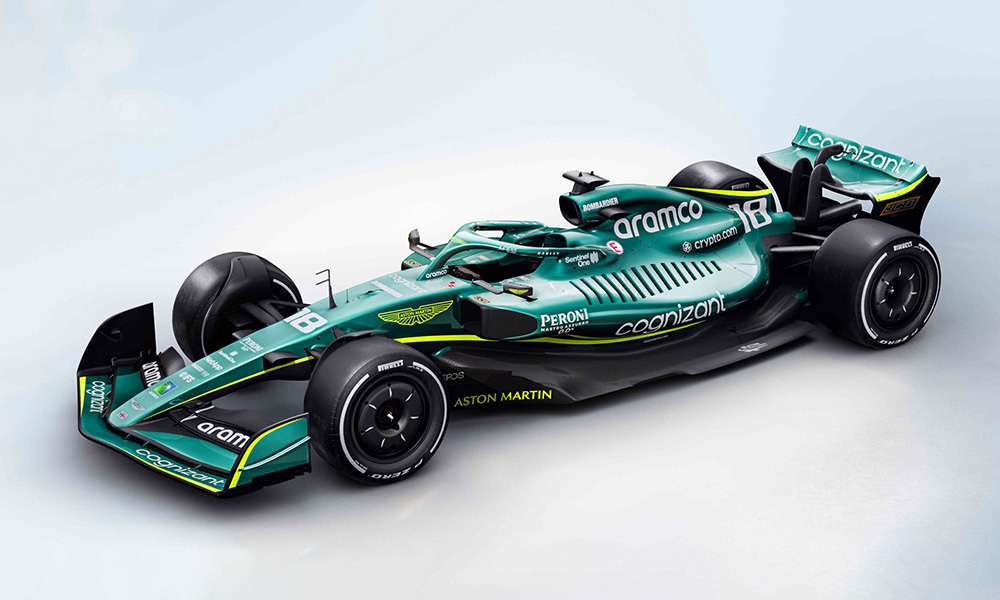 The third team to reveal their 2022 contender is the Aston Martin Formula 1 team. But unlike the first two teams, it's showing off its actual race car to the world, renders and unfinished projects be damned. This is the AMR22 in all of its carbon-fiber glory.
If you remember last year's AMR21, it had pink accents on the vehicle. These were mainly because of sponsor BWT, a carryover from when the team was known as Racing Point. While they did add a unique and eye-catching contrast, we're sure many fans of the marque would've preferred the lime-green accents found on the team's other racing liveries.
For this year, with BWT dropping its sponsorship, Aramco takes its place. And it looks like the team heard the fans, as the accents on the present vehicle mesh extremely well with the Aston Martin Racing Green and black colors. It's one of the more elegant-looking entries on the grid, no doubt.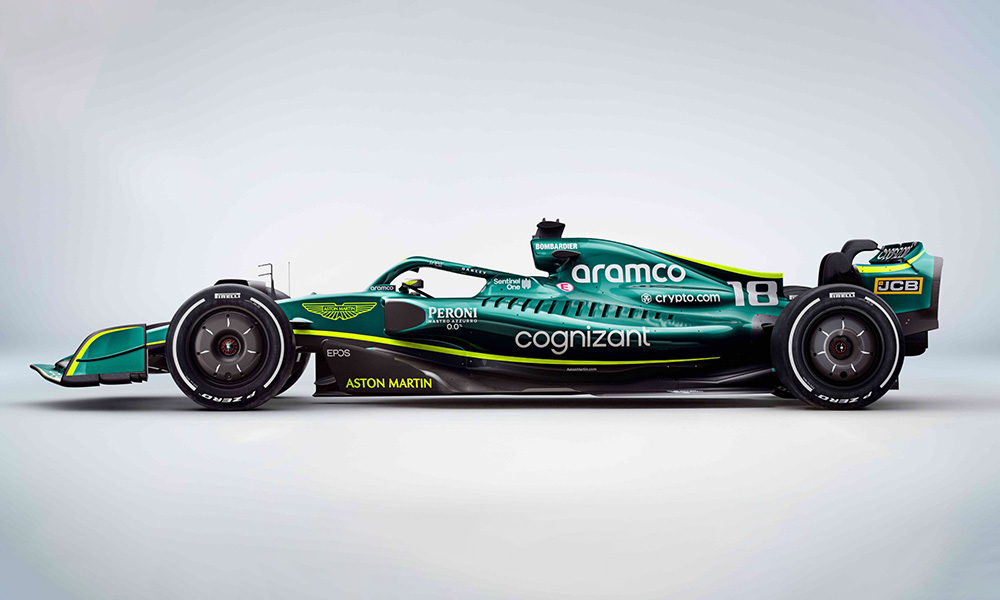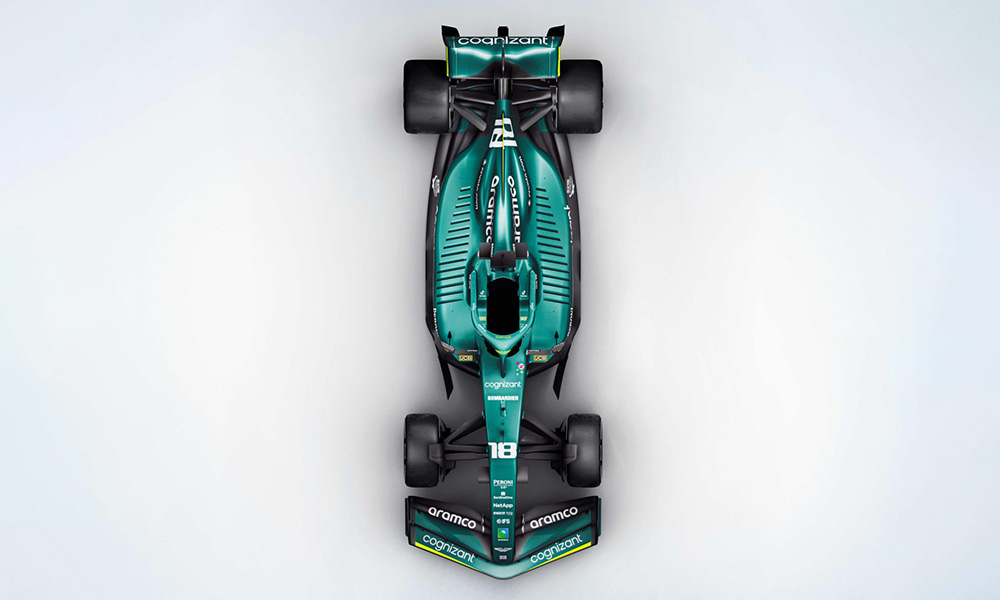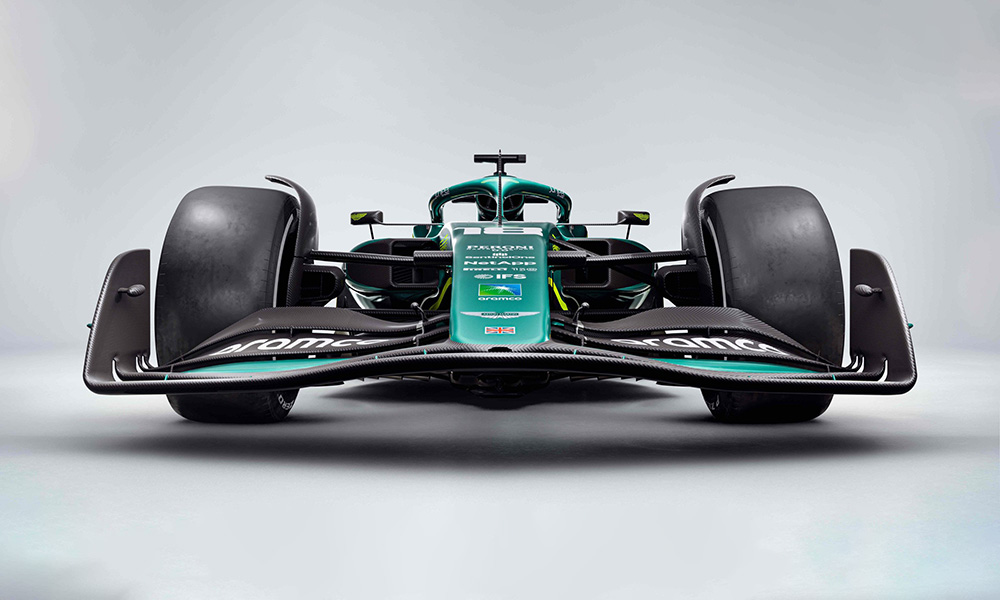 We can also finally have a glimpse of what the teams can do under the 2022 aerodynamic regulations.
Compared to the all-new F1 car that showed the mandatory changes for this coming season, the AMR22's front wing and nose section are more pronounced and angular. As for the upper sidepods, there are squared-off vents and louvres found at the top to aid with cooling. We also see a tweaked-up rear wing with a DRS mechanism at the center, as previous renders didn't show what that would look like.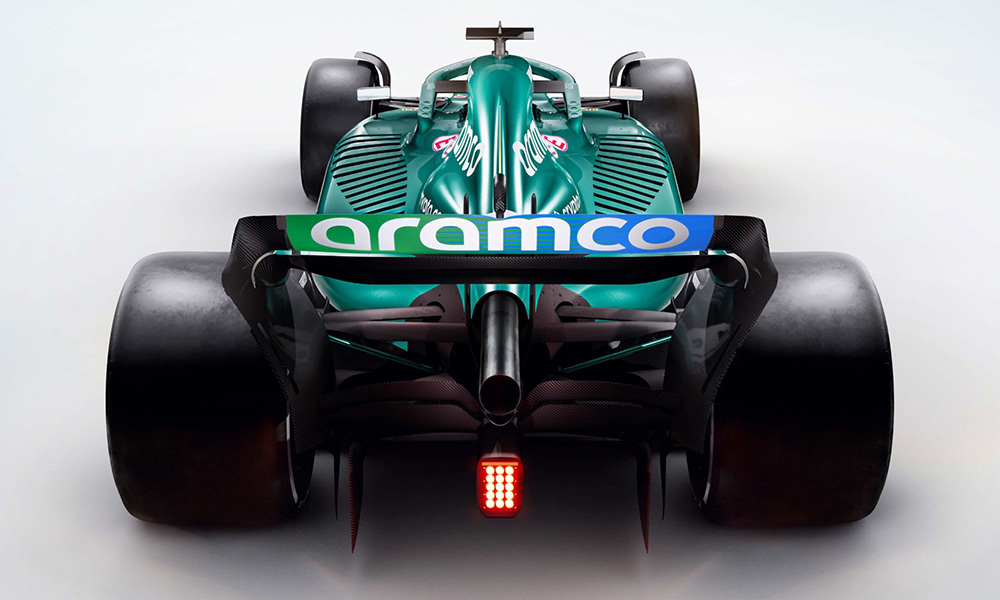 This vehicle will be given a shakedown at Silverstone today, so this will be the first time that a 2022-spec car will be pushed to its limits in the real world.
With the team's relatively subpar performance in the championship last year, we can only wait and see if this vehicle will bring the squad into the upper regions of the midfield fight, or maybe even into title contention this year.